In America, we have the ugly sweater contest during our Christmas parties to spice it up. So this year, I wanted to spread a little joy and laughter with the Ugly Sweater Contest at my husband work.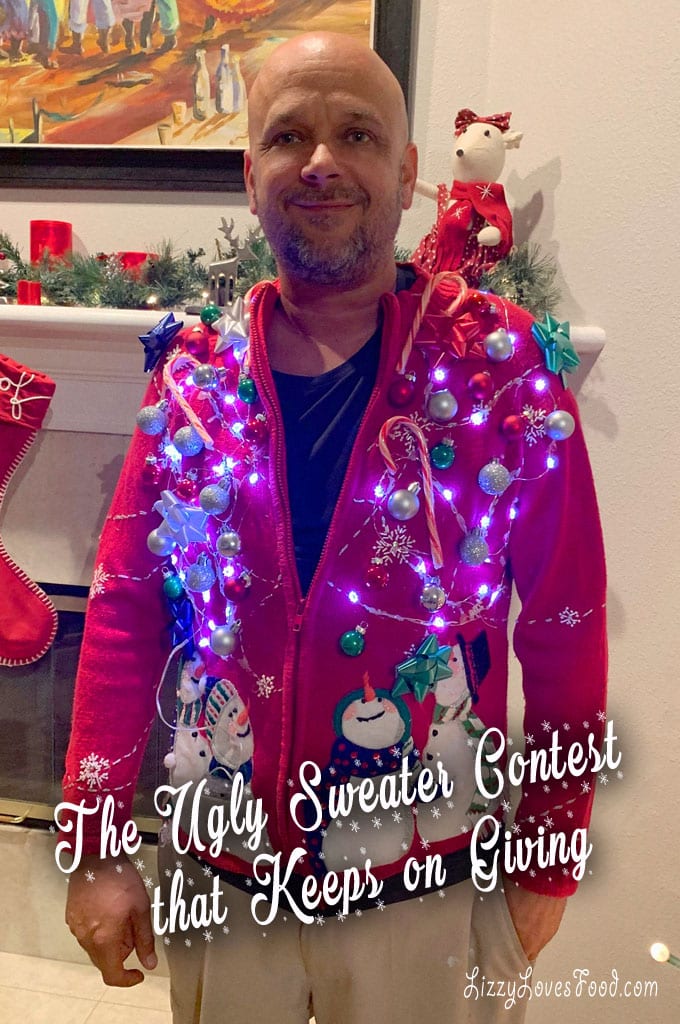 The week of the contest, I created this sweater for my husband for work, which his Christmas party turned into a ZOOM holiday party this year. Like so many companies today, social distancing is the only way to go. So many of us have been affected financially. A little laughter is the only thing that is free, this was my contribution, by making his Ugly Sweater for laughs.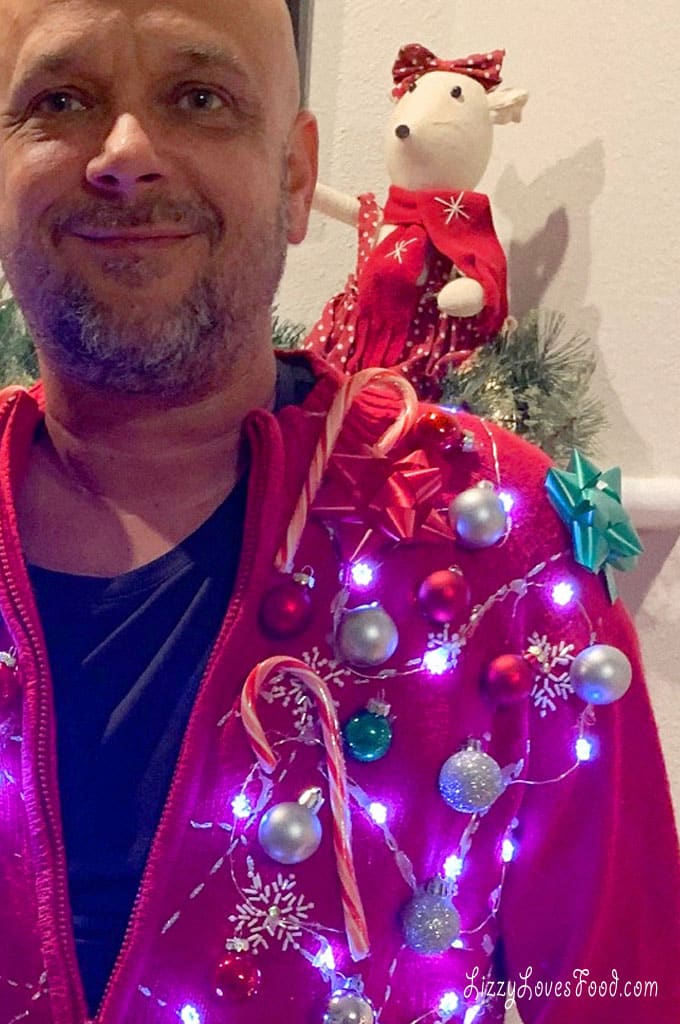 Being on a budget myself, I refused to buy a sweater for $50 and went to a consignment shop to create my own. I then decided I needed more flare for my sweater and ventured off to my local dollar store for some bling. As a result, it ended costing me $7.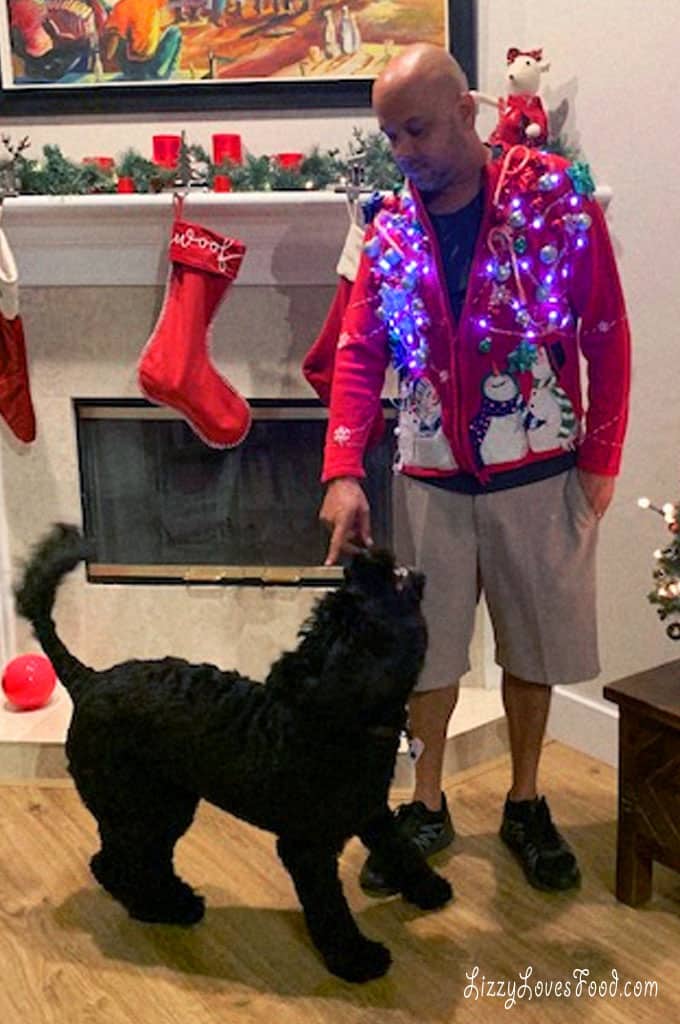 He ended up winning the #UGLYSWEATER contest which resulted in a $10 gift certificate to Target. It has brought a lot of laughter into our circle of friends during this Covid era of ours, which I think people need joy this year. This pass weekend, he wore it for a Golf Cart Christmas Parade in our small town of Dunedin Florida for everyone in the neighborhood to enjoy a little laughter on a budget.
Watch the Video and enjoy the Golf Cart Parade in our small town to view some Christmas Joy!.
The best part is that my #uglysweater got picked up for Facebook on the Ugly Sweater campaign. We could not believe it that my little arts and craft project for my Ugly sweater ended up for the whole world to see and bringing more laughter.It's not everyday Facebook contacts me!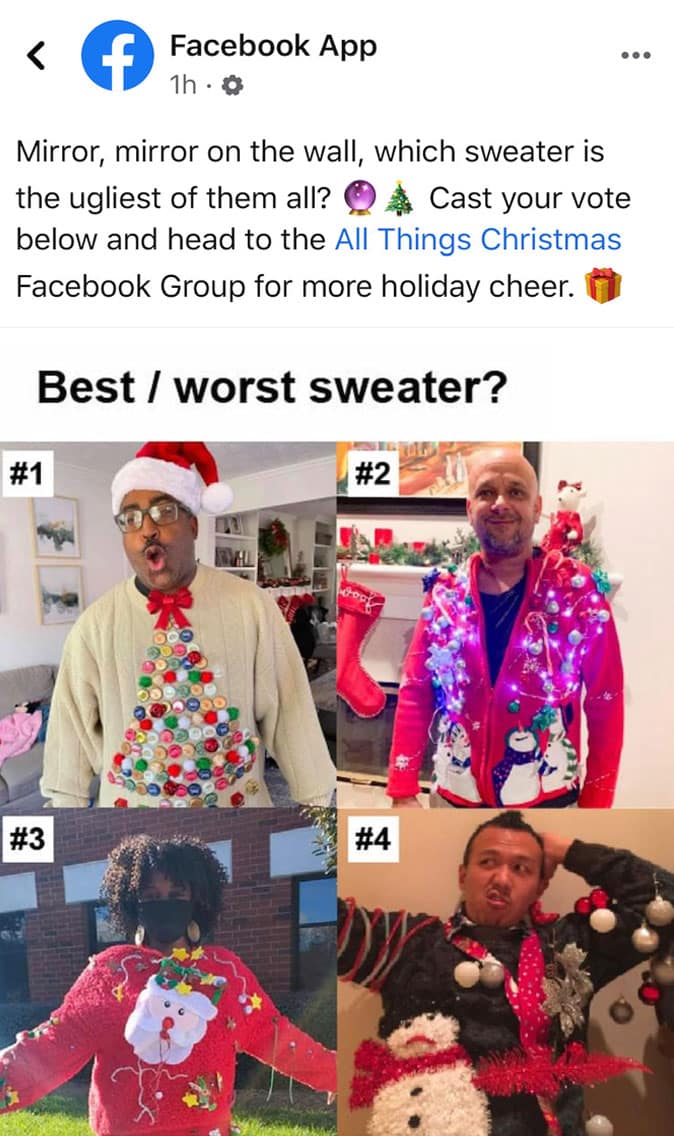 So this holiday season, I did not forget the real meaning of the Christmas, Joy to the World. Merry Christmas & Happy New Year Everyone!
MORE HOLIDAY RECIPES
HOLIDAY TRAVEL GUIDES
★ Like this post? Give it a star rating below! ★ Let us know in the comments below or on social media using #LizzyLovesFoods and tag us @LizzyLovesFoods
You can connect with us on Instagram and Facebook account or on Pinterest. Don't forget to sign up to our newsletter & stay up to date with our latest Recipes & Travel Adventures