Reims, France Recipe! I love to have Champagne Drinks for Dessert, which is traditionally served with strawberries and biscuits in Reims, France.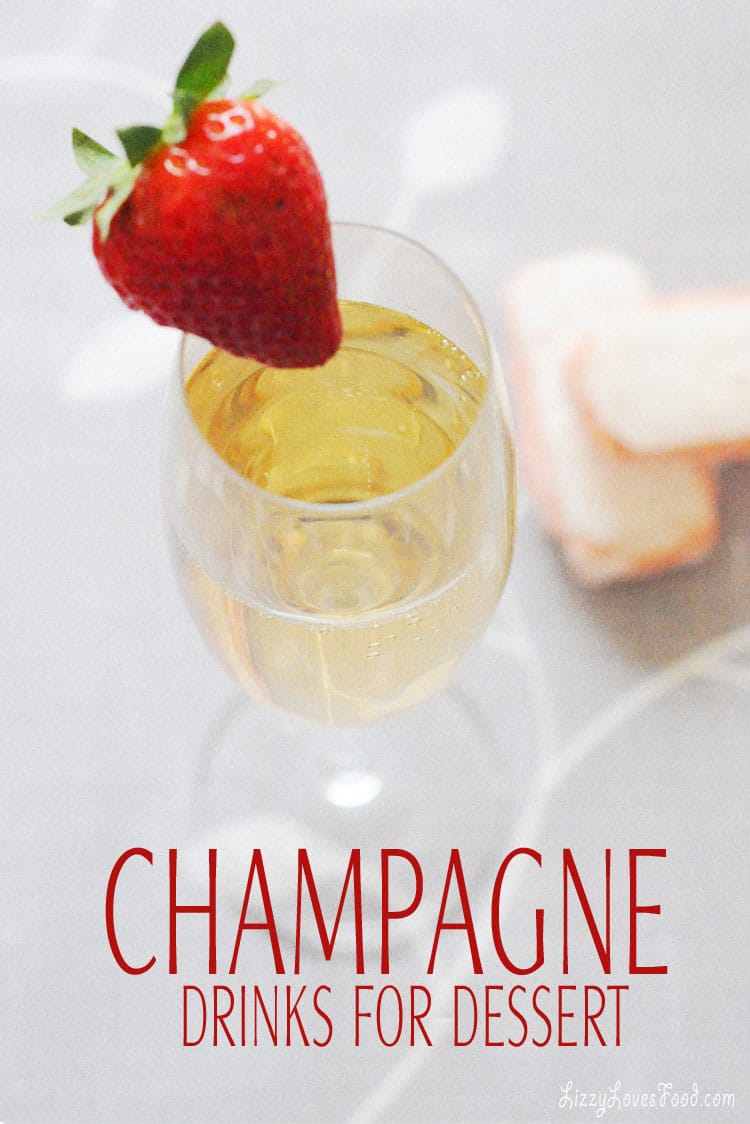 Now I can bring some of my tradition right here to the United States just by clicking on Amazon and ordering my Rose Biscuits from Fossier which are still made in Reims, France.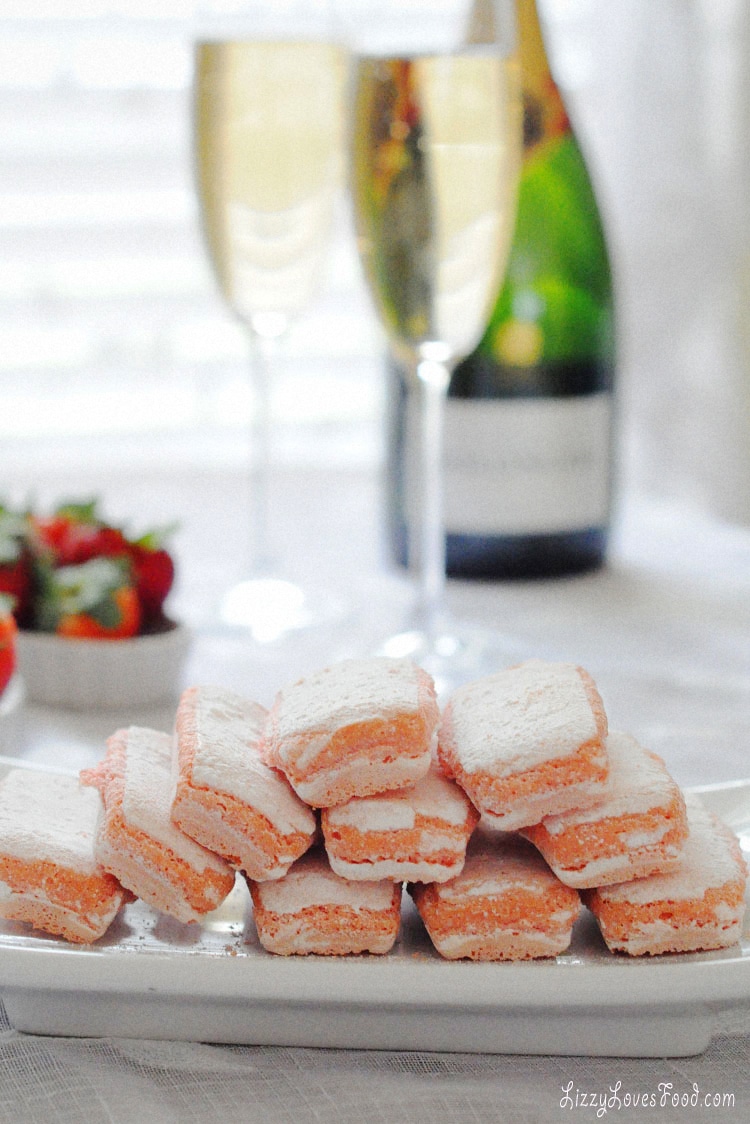 Every country has a liquor that represents the culture and France is no exception. They are the makers of champagne. If it's grown anywhere else it is called sparkling wine. Reims, France is like no other place to drink champagne.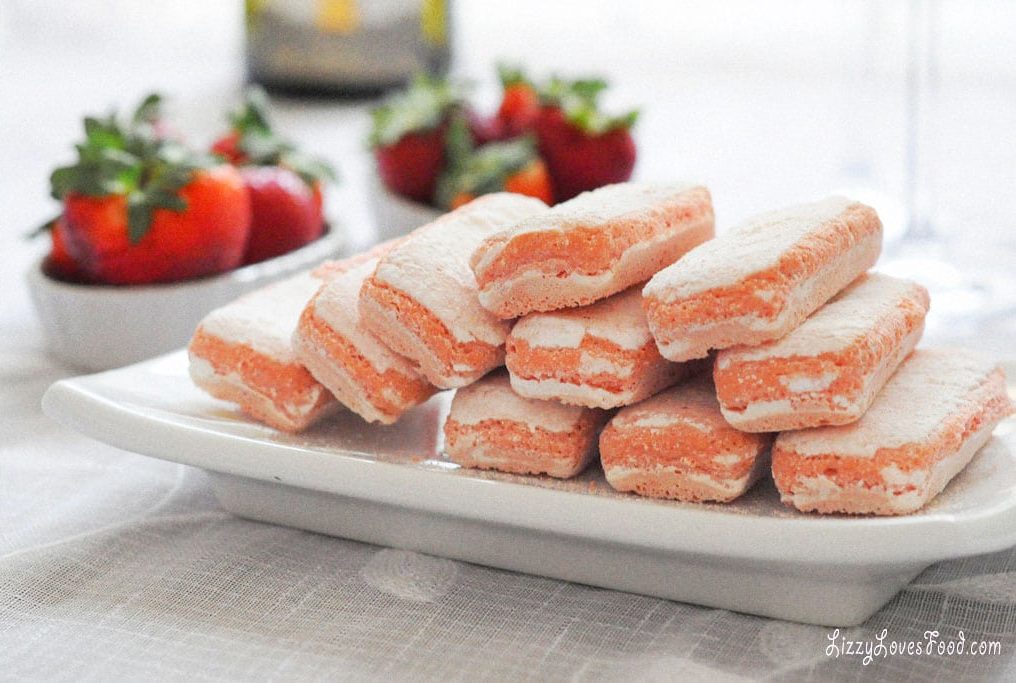 They drink it morning, noon, and night anywhere anytime. They have street fairs for the harvest season and parties for new vintage. It is unbelievable to see and most of all it brings everyone together to celebrate.

My cousin is a champagne taster so when the season of making champagne rolls around. She will be asked to come to the Champagne House and rate the vintage. A chore that she highly enjoys! Reims is know for how many different brands of champagne along with the The Crayeres.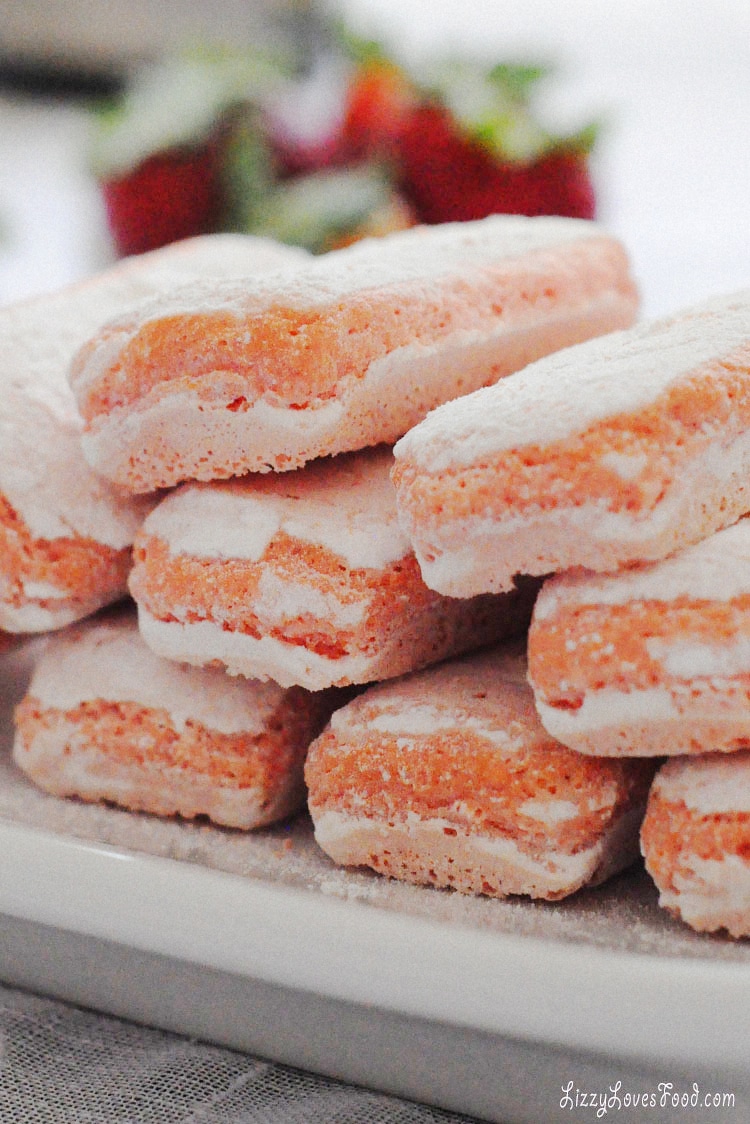 There is a biscuit that has been created for the sole purpose of drinking champagne in Reims. It enhances the flavor and is super delicious with champagne. I admit, it's my favorite way to drink a champagne cocktail and it's such an easy dessert to set up when you have friends over to celebrate.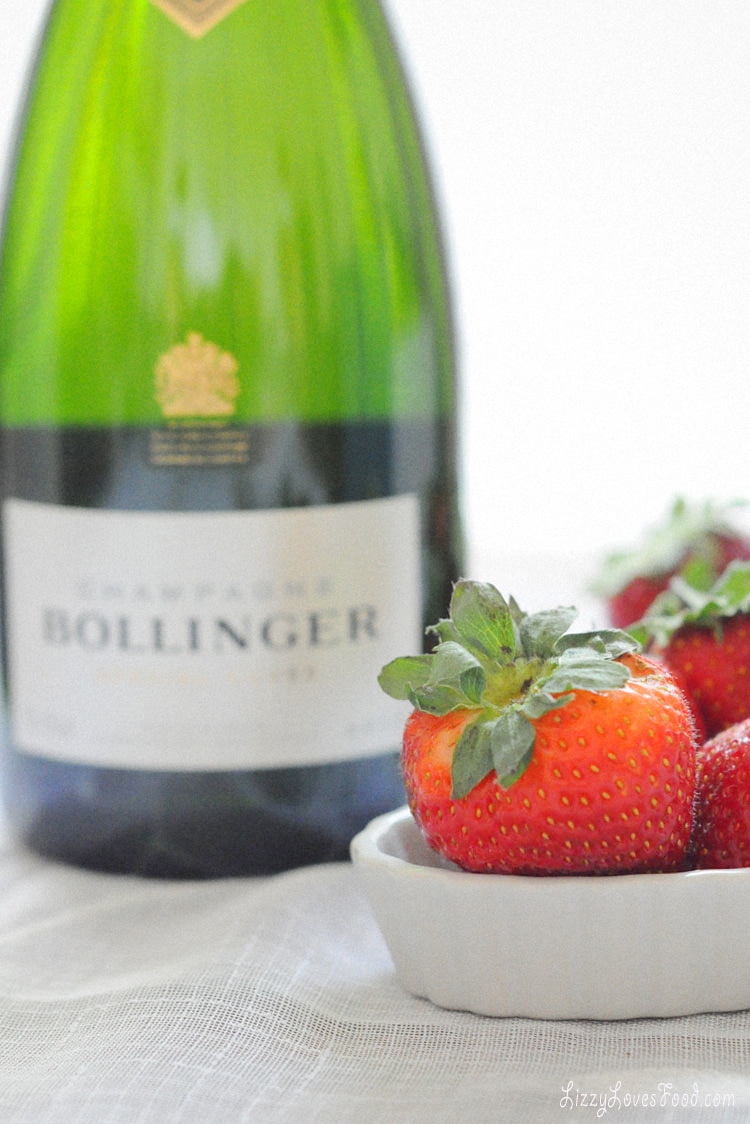 In America, mixing champagne with orange juice, simple syrup, a little lemon juice or cranberry juice is very common. Then we drink it on New Year's Eve and that about covers it. Not in France, it would be sinful to mix anything with the champagne but custom to serve it with a biscuit!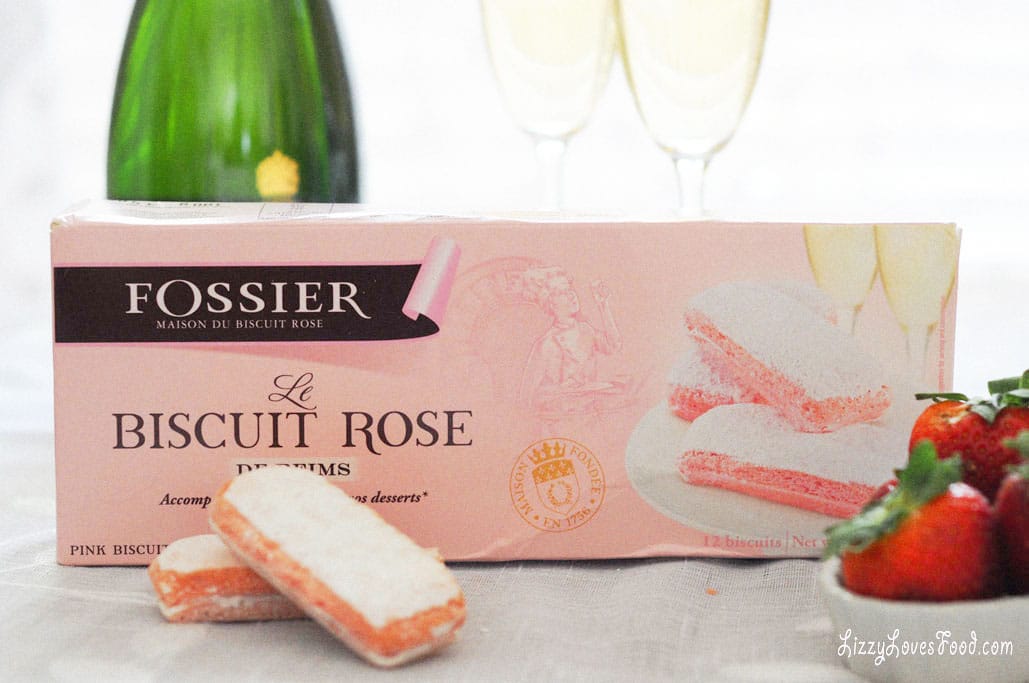 Fossier Le Biscuit Rose are made in Reims, France. Before there was Amazon, I would bring some back and save them for a special occasion. Now I can order them when ever I want and serve them for my Champagne Drinks for Dessert. I have a bowl of strawberries with a plate of Biscuit Rose.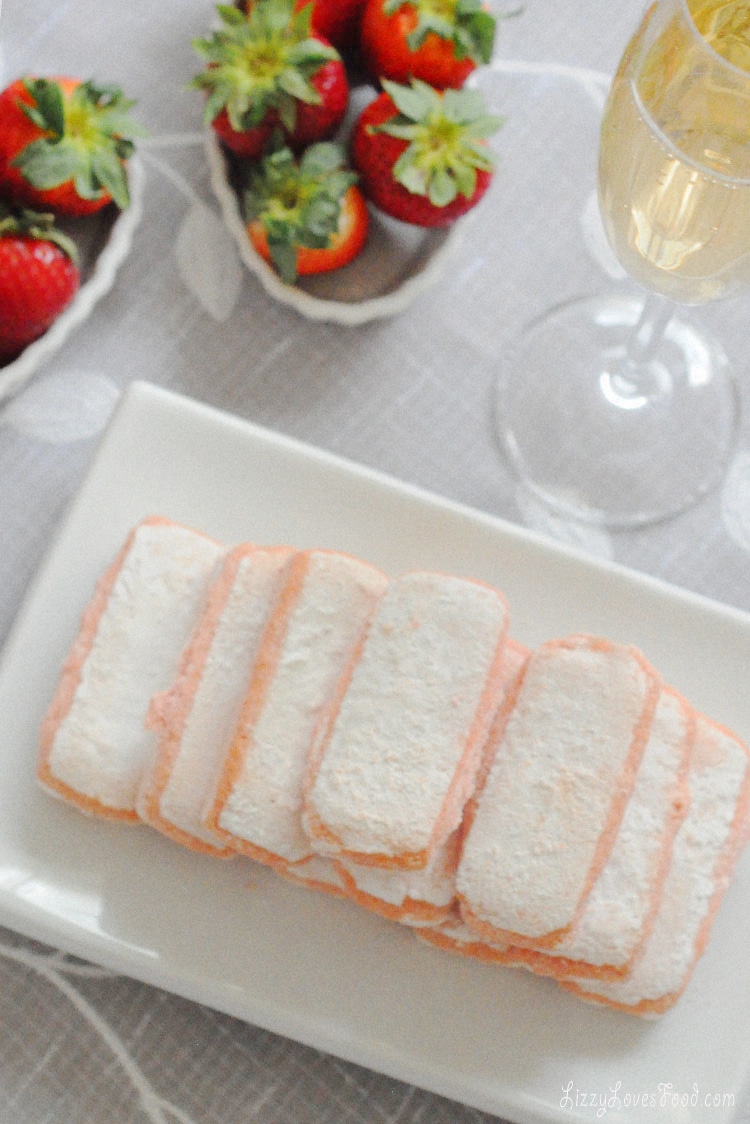 They are always a hit and never any extra work. As much as I love to cook, sometimes there is just no time to put something together but with a box delivered the next day when your a Prime Member, could not be easier.
These are the places that I buy my biscuits and champagne:
Amazon for Le Biscuit Rose
Bollinger Champagne can be purchased in most beverage places, but buy your favorite champagne!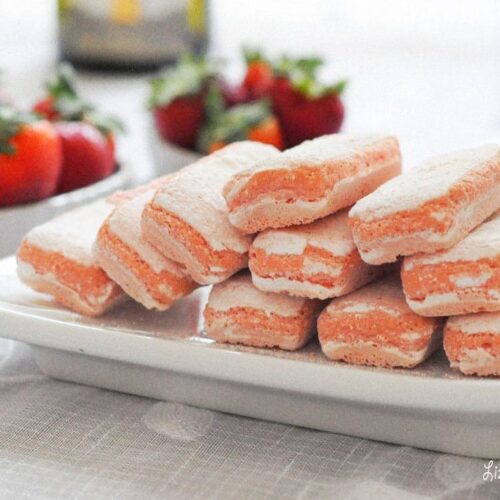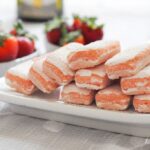 Champagne Drinks for Dessert
Reims, France Recipe! I love to have Champagne Drinks for Dessert, which is traditionally served with strawberries and biscuits in Reims, France.
Ingredients
1

bottle

Champagne

1

pint

strawberries

1

box

Le Biscuit Rose
Instructions
Pour champagne into 6 flute glasses.

Top glass with 1 strawberry on each glasses.

place biscuits onto a plate and serve.
Recipe Notes
Make a small slice on the strawberry to insert on top of the glass,
Dip your biscuit in the champagne for a fuller taste.
Leave the rest of the strawberries in a bowl for guest to eat.
Nutrition Facts
Champagne Drinks for Dessert
Amount Per Serving
Calories 86
Calories from Fat 9
% Daily Value*
Fat 1g2%
Sodium 10mg0%
Potassium 231mg7%
Carbohydrates 8g3%
Protein 1g2%
Vitamin A 9IU0%
Vitamin C 46mg56%
Calcium 24mg2%
Iron 1mg6%
* Percent Daily Values are based on a 2000 calorie diet.
More Travel Guides to FRANCE:
More RECIPES FROM FRANCE: