The best places to eat in Charleston SC are the ones the locals recommend and for sure all were unbelievable. I did not have anything that was not delicious.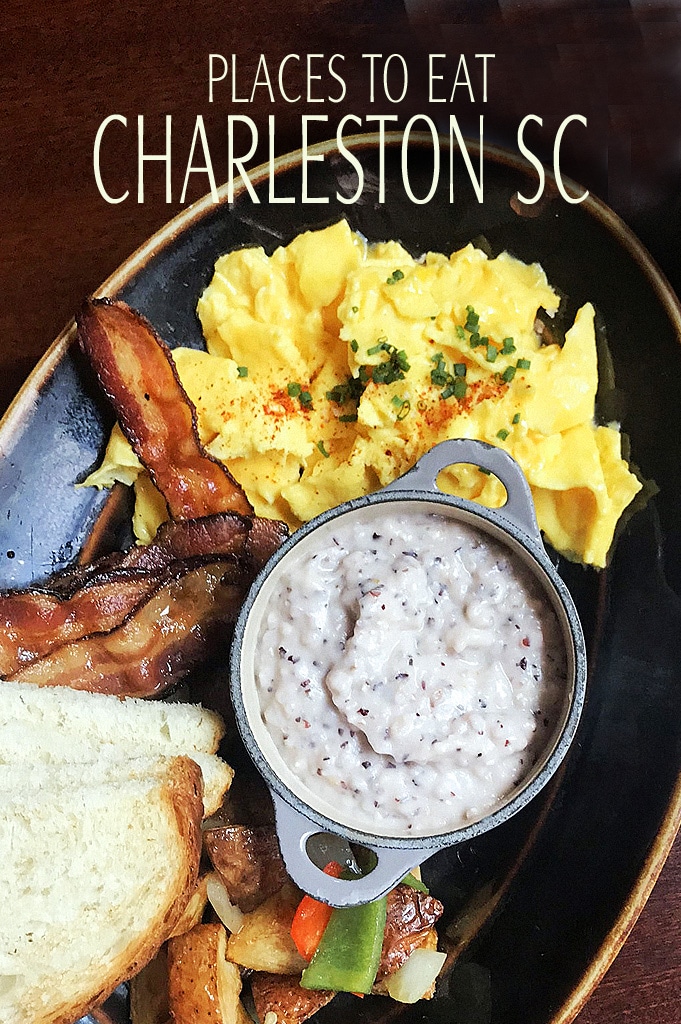 Thanks to Cambron Elsey who is a local realtor in the Charleston area. Her recommendation was the best places to eat in Charleston SC.
I can say that my favorite things to do in Charleston had to eat! It was impossible to have a bad meal of any kind. I am truly impressed with the quality of food in Charleston South Carolina.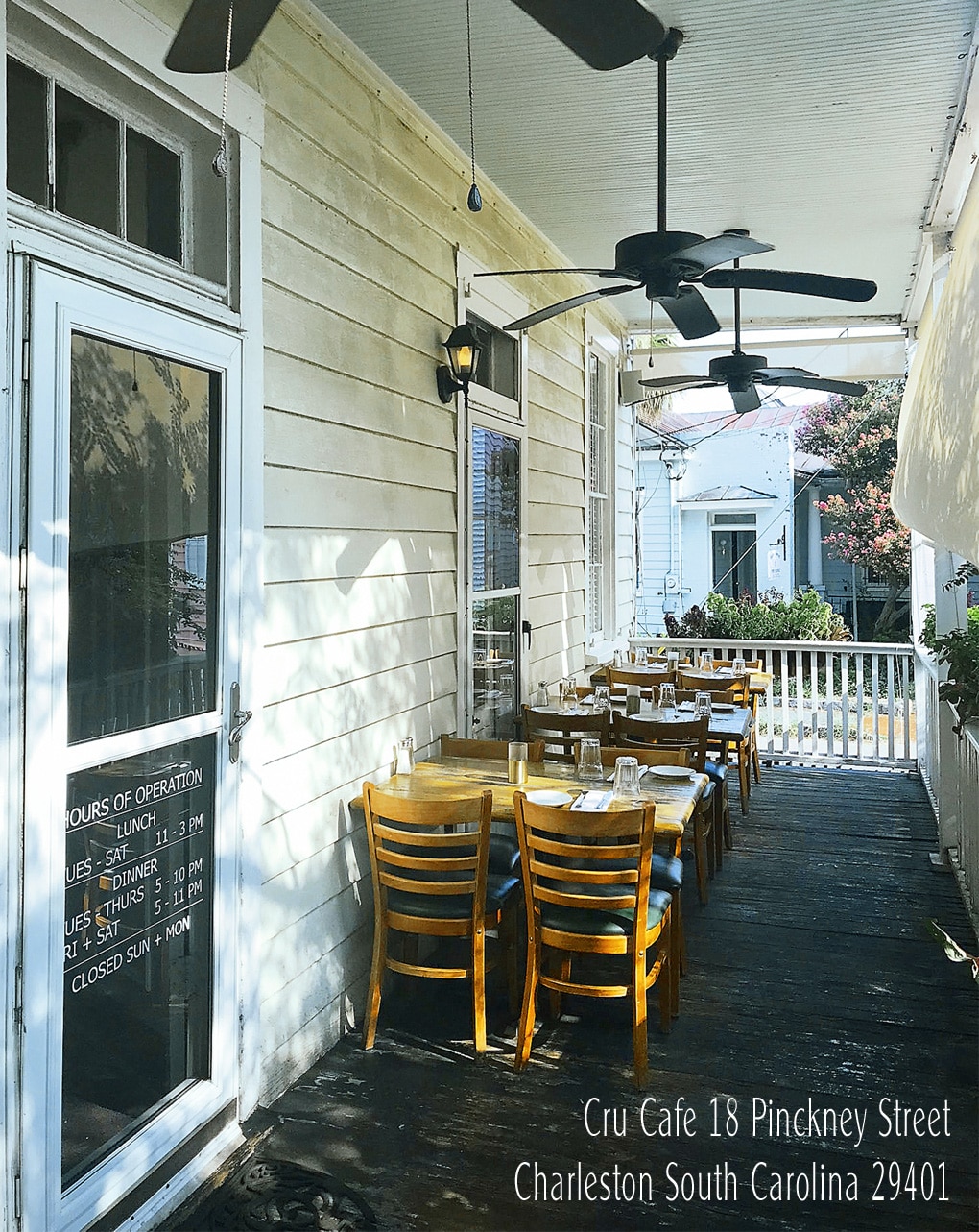 It is rare to find an area where no matter where you go everything was yummy to eat. The one thing I would recommend to anyone who goes is, MAKE YOUR RESERVATIONS EARLY! It gets packed so I missed out on one place, the FIG.
Places to Eat in Charleston SC
Brunch
A historical hotel that is so beautiful inside, it will impress anyone with good taste. A must for such a wonderful brunch and the staff is full of southern charm. This is one of the best places to eat in Charleston SC.
Henrietta's 334 Meeting St Charleston, SC 29403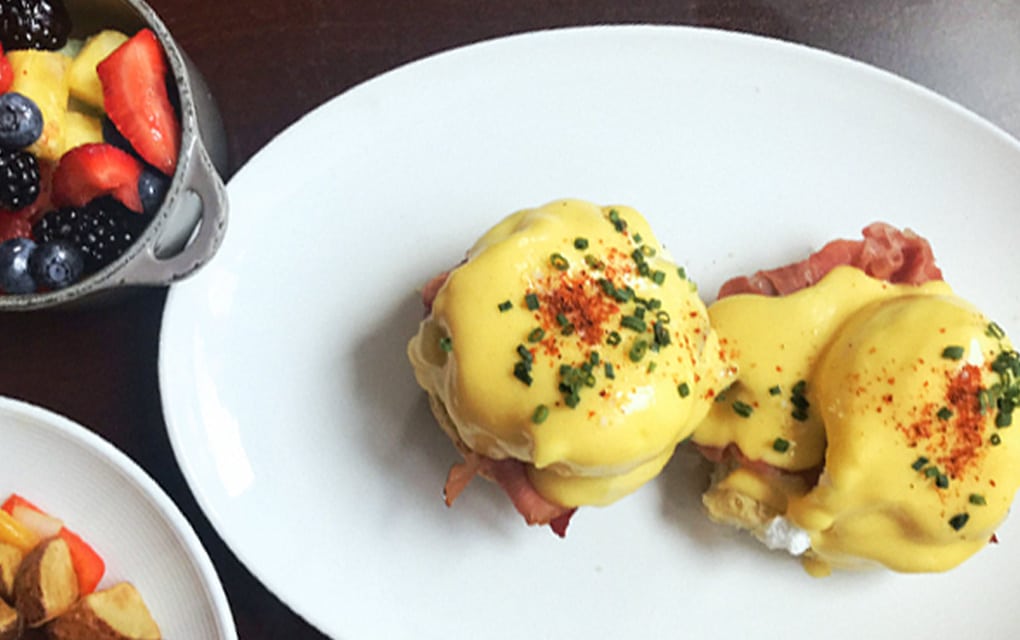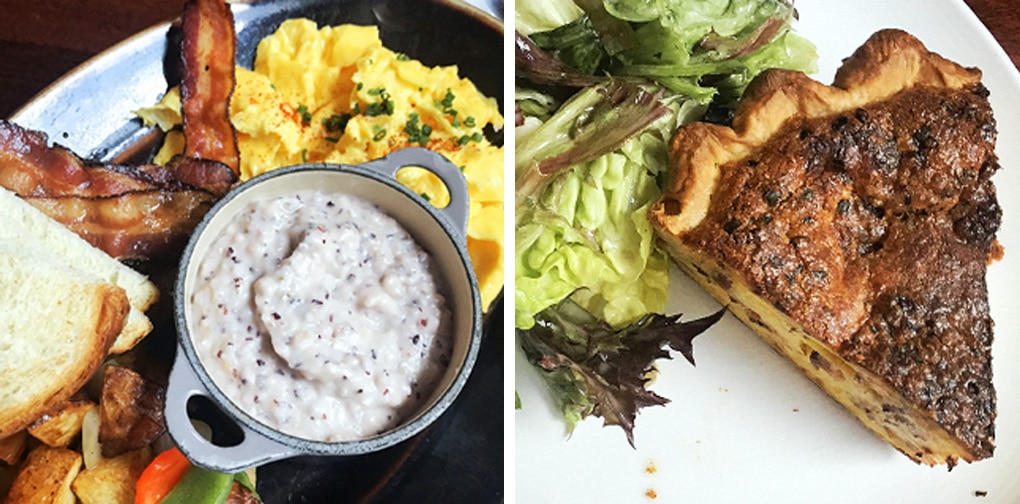 We were all happy with our meals with everyone finishing their plate. I would recommend the biscuits and grits are a must to try. Nothing better than to start your day with a super brunch in downtown Charleston.
Lunch
When you dream of biscuits like I do this place has out beat any biscuit I have ever had in my life! It is a tall, flaky, airy biscuit with that wonderful taste of butter that is real butter.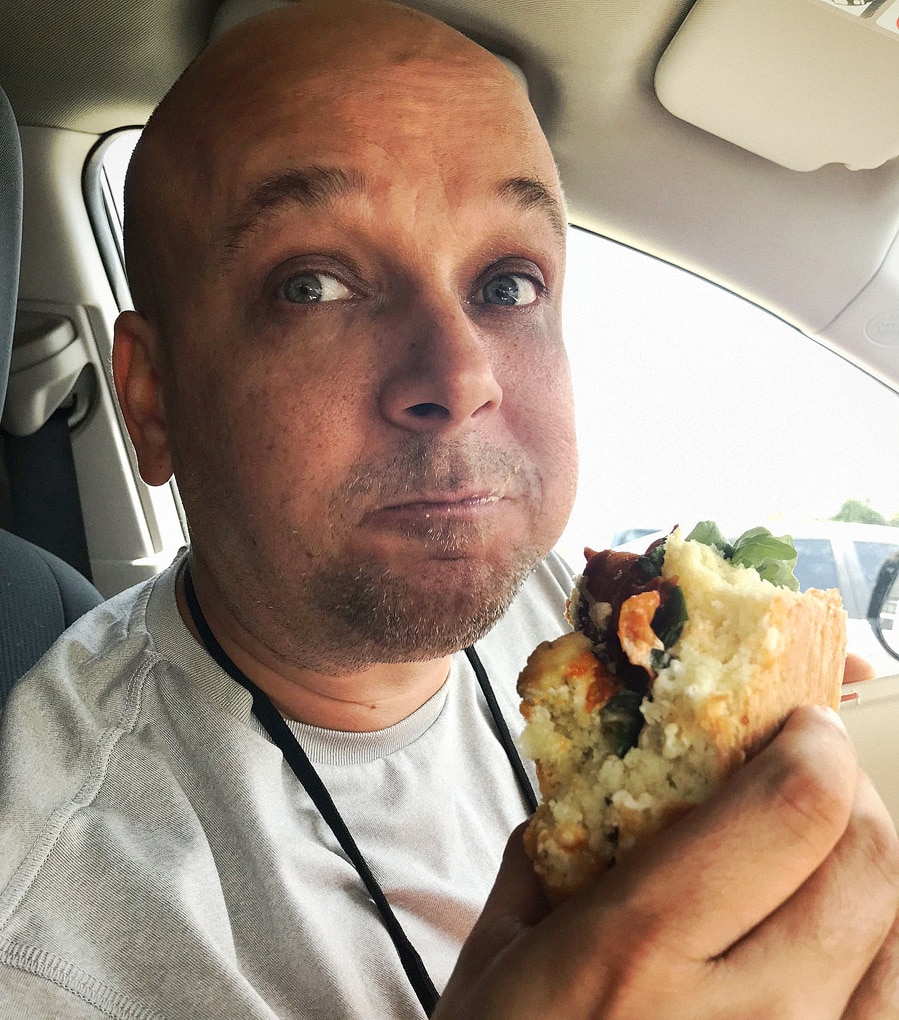 They use creamy butter and none other than WhiteLily flour which makes all the difference in the world. We ordered 2 of the sandwich biscuits for lunch and we could not get enough!
Dinner
You know you in love with the first look at the person and your heart melts. Same with a plate going by at CRU. It was amazing just seeing the servers bring plates to the table and I wanted to taste every single one of them.
Cru Cafe 18 Pinckney Street Charleston South Carolina 29401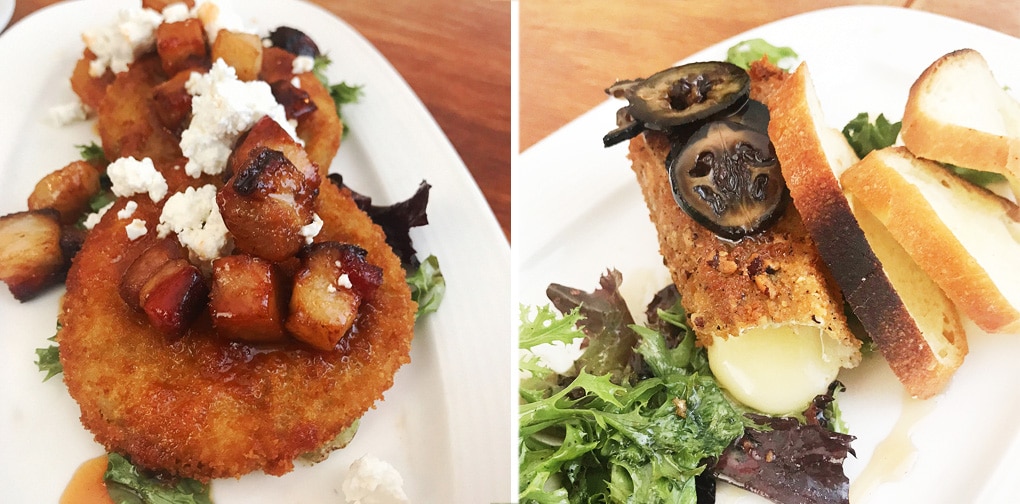 In the middle of our meal we saw the fried green tomatoes go by and we had to order them. The brie with the crusted pecan and maple syrup was a complete surprise on how good it tasted.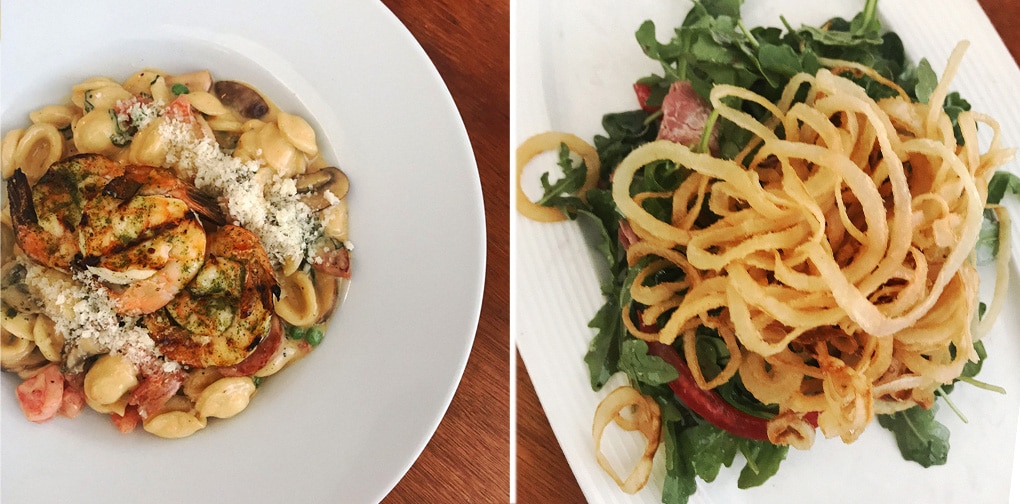 This is probably the best place to go to if you around the Market Place for the day.For as good as the food was the bill was only $87.00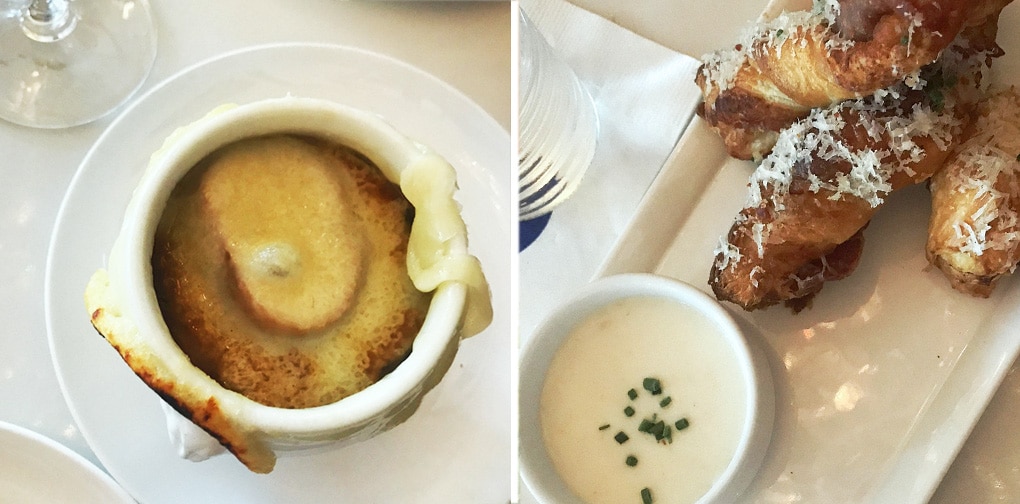 With so little time and so many great places to eat, Felix made it to the list. It was right next door to our hotel which we did not know until we got there.

The portion is set up for all to share at the table and then you share as you order the next. It is perfect to eat and talk with a great glass of wine and signature cocktails to drink. It is a very reasonable price and 2 can eat for under $80.00 with a cocktail.
The Tattooed Moose 1137 Morrison Dr, Charleston, SC 29403
This out-of-the-downtown restaurant is well worth the trip. It's been featured in Diner's Drive-In & Dive and once you taste the food you will know why. The Brunswick Stew with the frites and duck gravy is out of this world.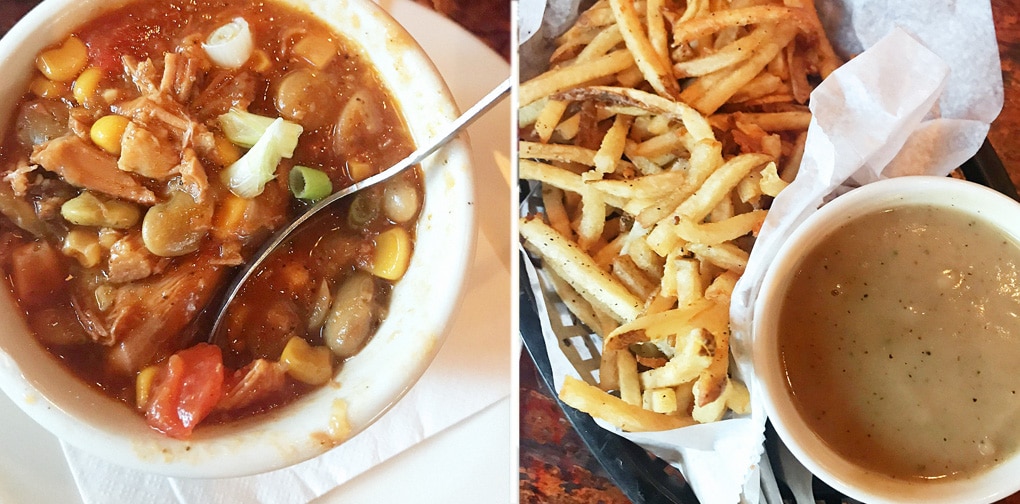 Not to mention we ended up ordering 3 orders of frites and duck gravy. Yes, we ate is all and could have bathed in the gravy it was that good.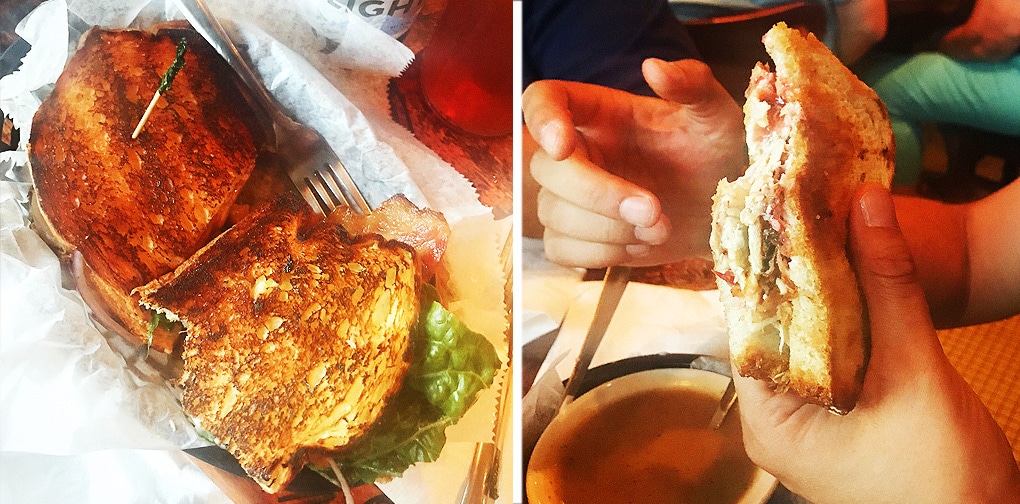 Now here is why this place is so popular. If you never had duck or love duck, this sandwich will knock you out. It is so delicious I could have had 2 but was so full from eating the fries and duck gravy. Nothing fancy, just good old fashion good food to enjoy any night of the week. No reservation but it's packed and they have seating outside.
Dessert
You can't enjoy dinner without dessert at the end of a meal. Even though I was filled from dinner I could not pass up being in town and not having dessert.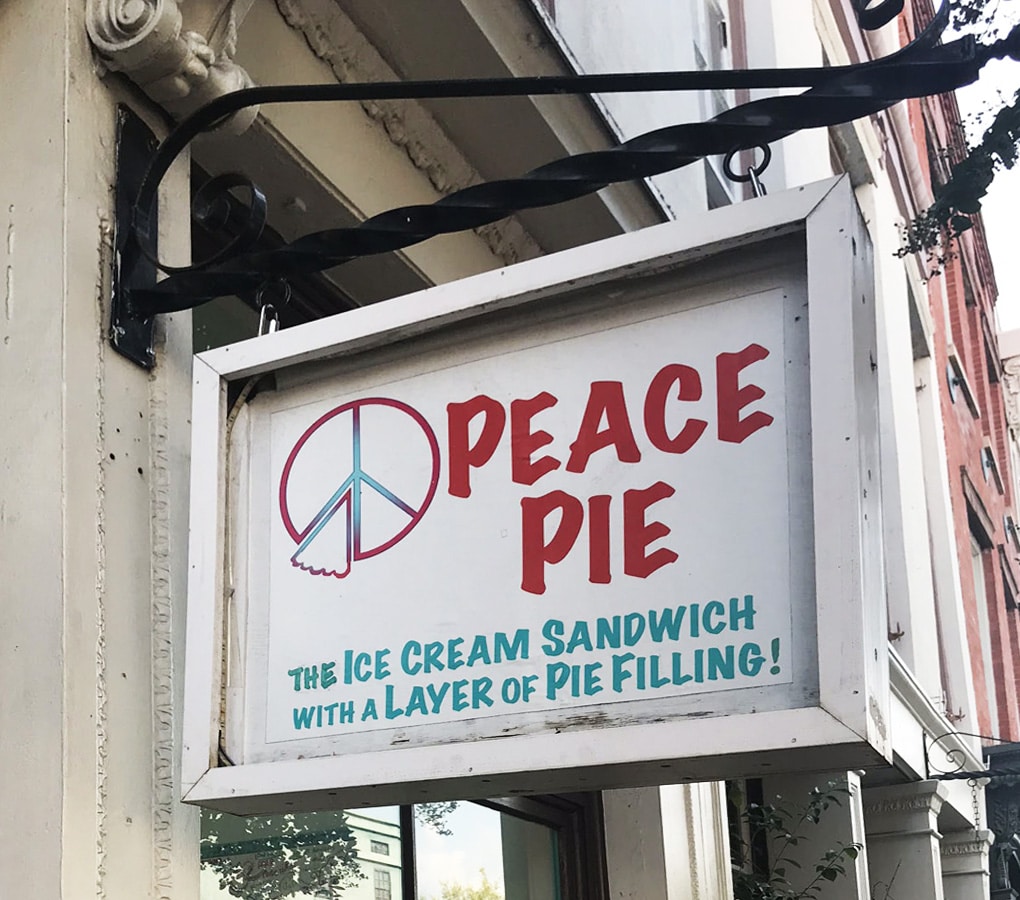 Peace Pie 509 King St, Charleston, SC 29403
Not only is this an ice cream place but the butter cookie that wraps the inside filling is the show of this dessert. The inside of every ice cream sandwich is filled like a homemade pie.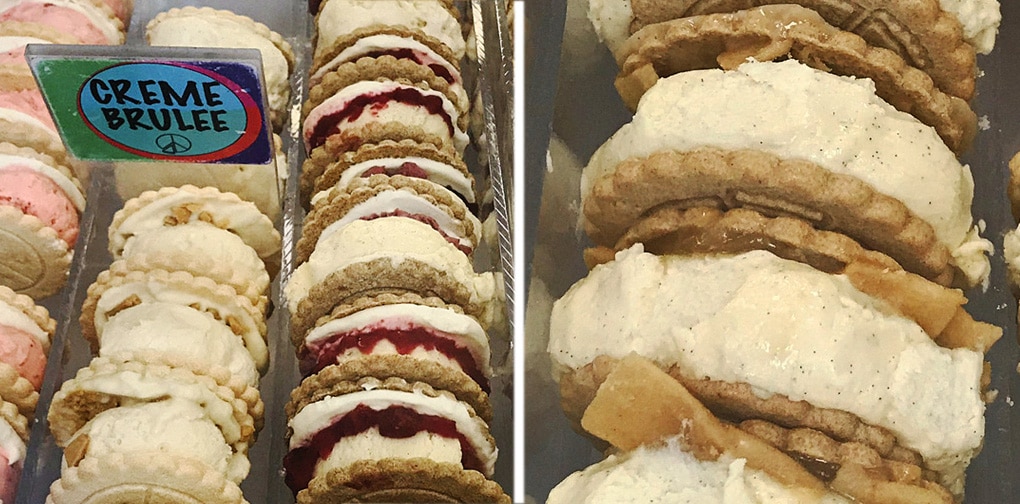 They have pecan pie or strawberry pie and so much more. One was more than enough for us to split in half between me and Jeffrey. The cost of one of these yummy Peace Pies is $6.00
Even though I was filled this night, I still was determined to try this ice cream. Who can say no to ice cream? This place makes the ice cream right there in from of you.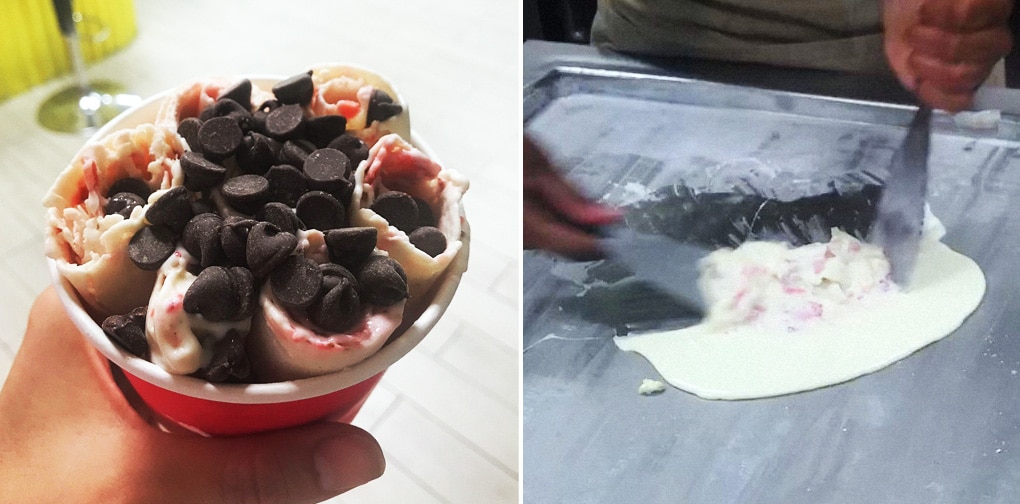 The cream is laid onto the freezing pan and the mixture begins. Then it is scrapped into logs and topped off with whatever you topping you pick. I got a small size and it was still too big to finish. Super creamy and I would definitely share one with 2 people.
Till we meet again in Charleston, South Carolina but next time I will go on a diet before I come to visit; I gained 5 pounds on this trip but it was well worth it!
Map//PLACES TO EAT
Like this post? Let us know in the comments below or on social media using #LizzyLovesFoods and tag us @LizzyLovesFoods
You can connect with us on Instagram and Facebook account or on Pinterest. Don't forget to sign up to our newsletter & stay up to date with our latest Recipes & Travel Adventures 😉