DC Food Trucks are a Big Attraction so I always take friends and family to tour the Capitol while the food trucks are a must see.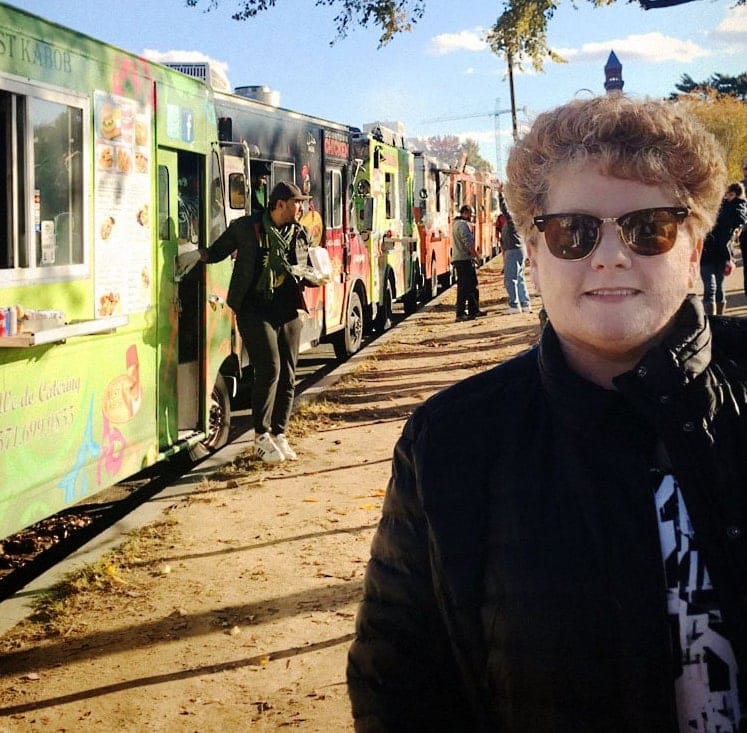 DC Food Trucks are an attraction of its own and everyone that comes to visit is always amazed on how many food trucks are lined up for your pick of any cuisine. As the weekend started with a sunny day that was perfect for a tour to Capitol Hill, I got my bags ready for our Saturday tours. This time of year is chilly so bundle up to be comfortable walking around.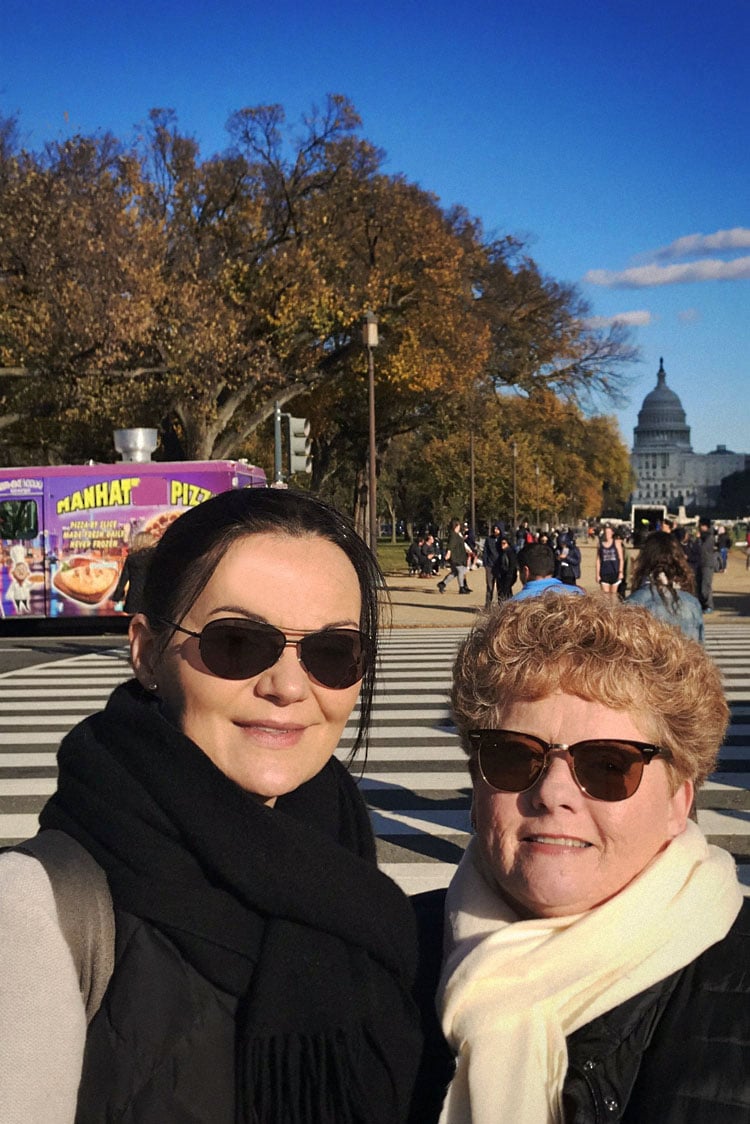 My sister-in-law was into town so I laid out the day for the main attractions to be seen all in one day! But first I made sure she got better sneakers so she would not hate me by the end of the day. Sore feet can lend itself to being possessed by demons.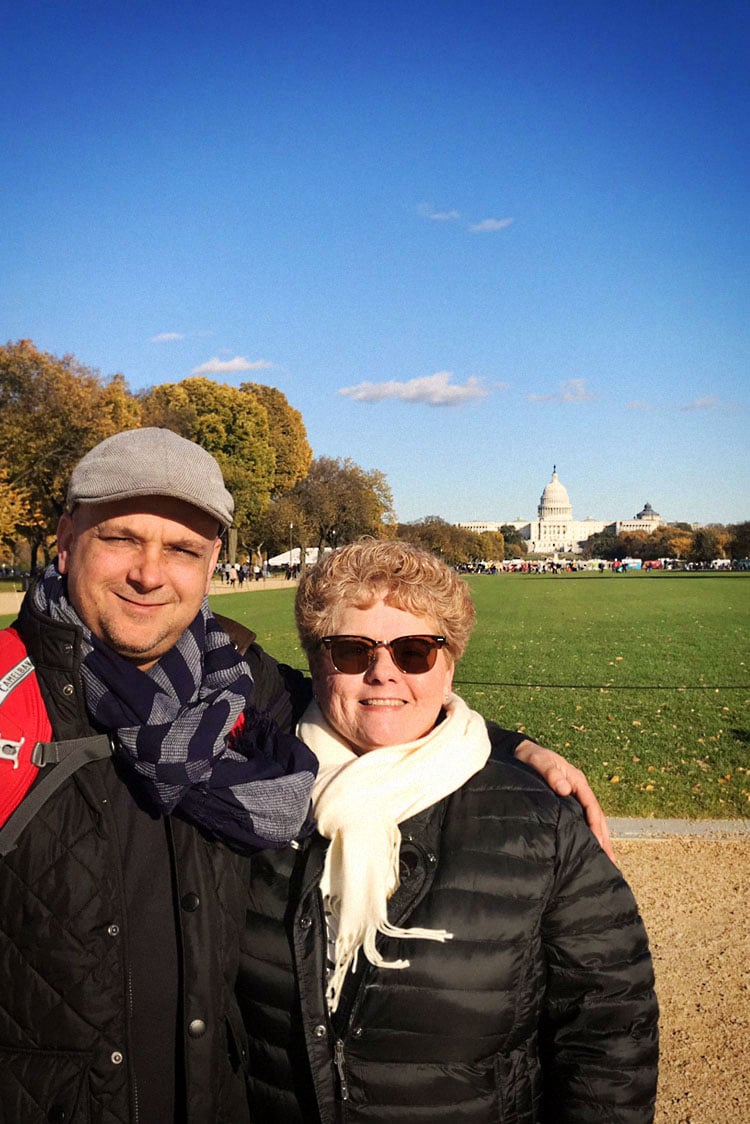 DC Food Trucks
Now there is plenty of food trucks in the area so you have to pace yourself. This is why it is perfect to tour around the Capitol and snack as you go when you see the DC Food Trucks on the streets.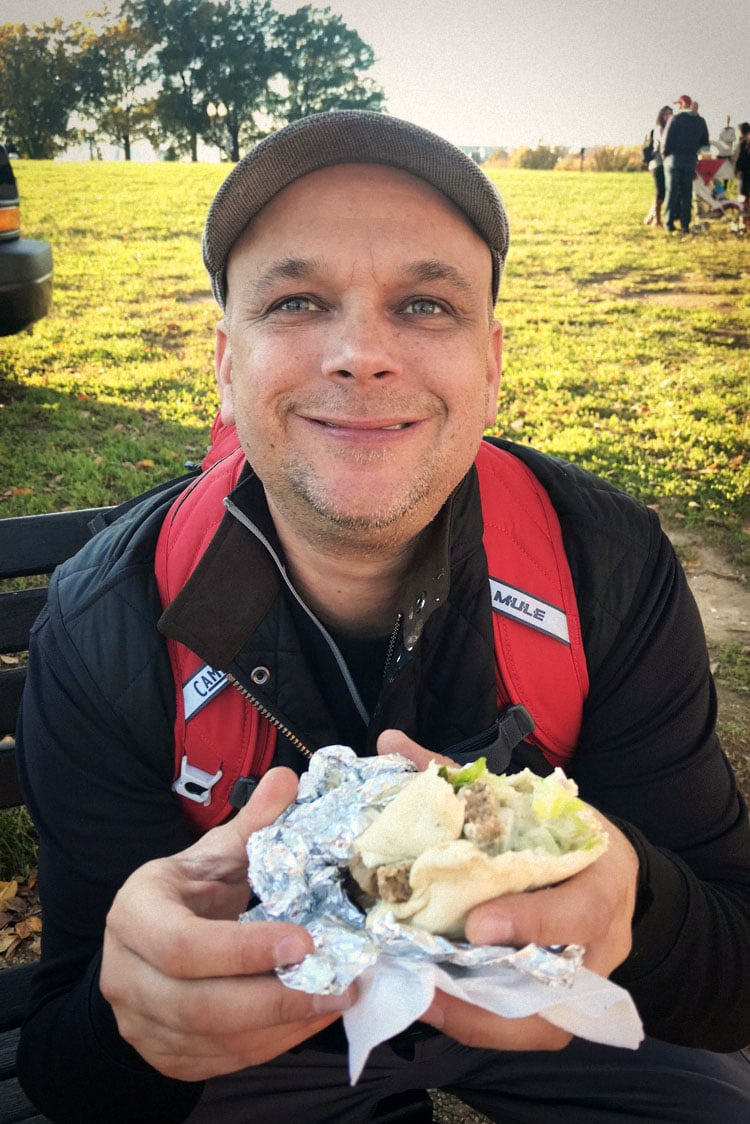 Most of the time there is a line but on the weekends your in luck. The tourist are not in abundance during Fall so you won't have to wait long. Get your pick from Thai, to Mexican or maybe a little Greek is what you fancy for today. The food trucks are the United Nations of DC.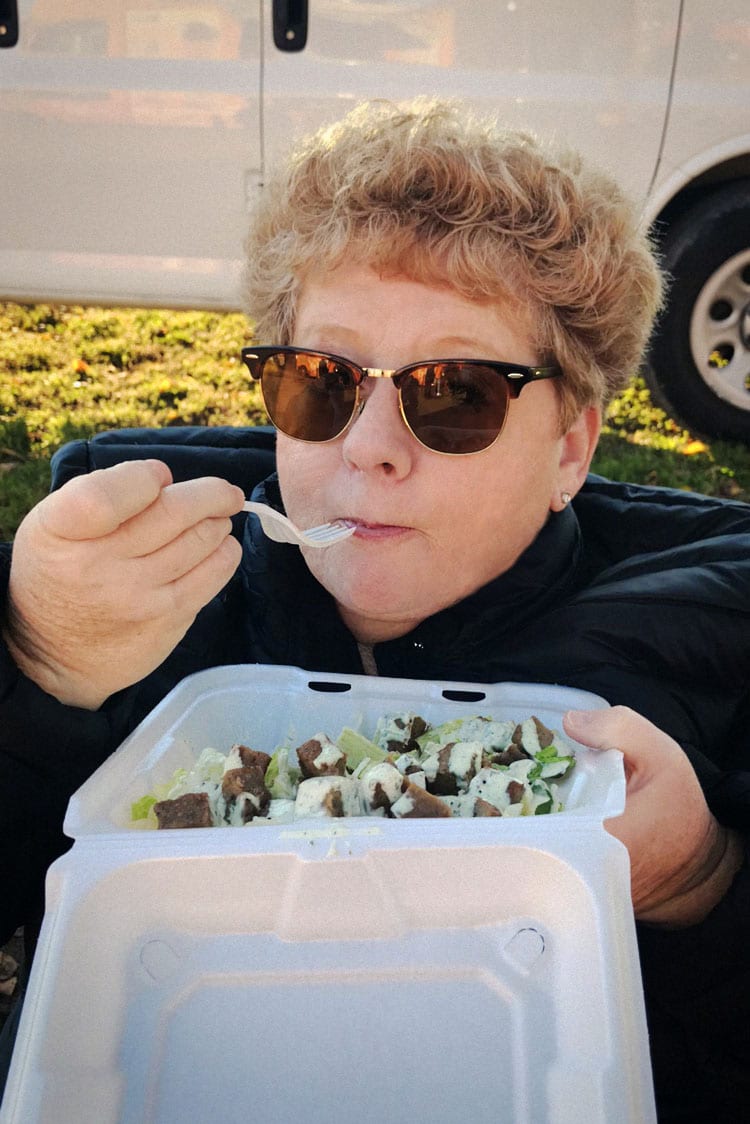 Before you go over to the Washington Monument, you will see DC Food Trucks all lined up on US 1 on the weekends. They just wait to serve and give samples of their popular dish.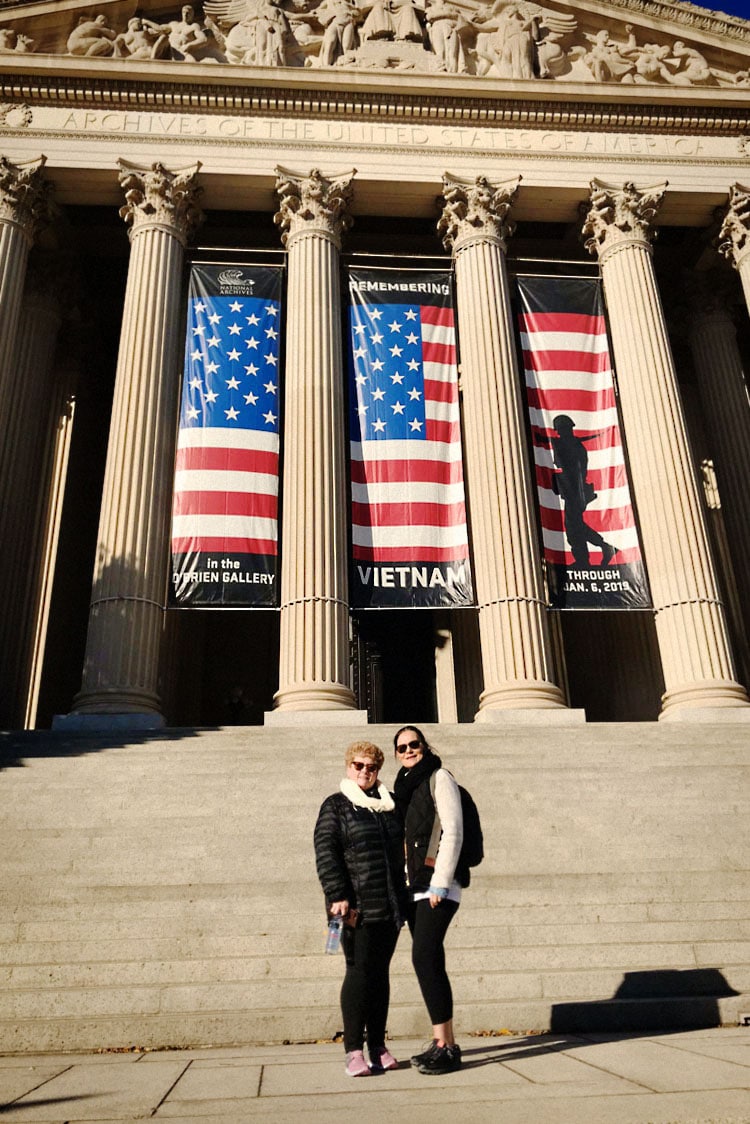 Then as you head over to the White House lets not forget you may need something warm to drink like a hot chocolate. The Food trucks will have something for everyone.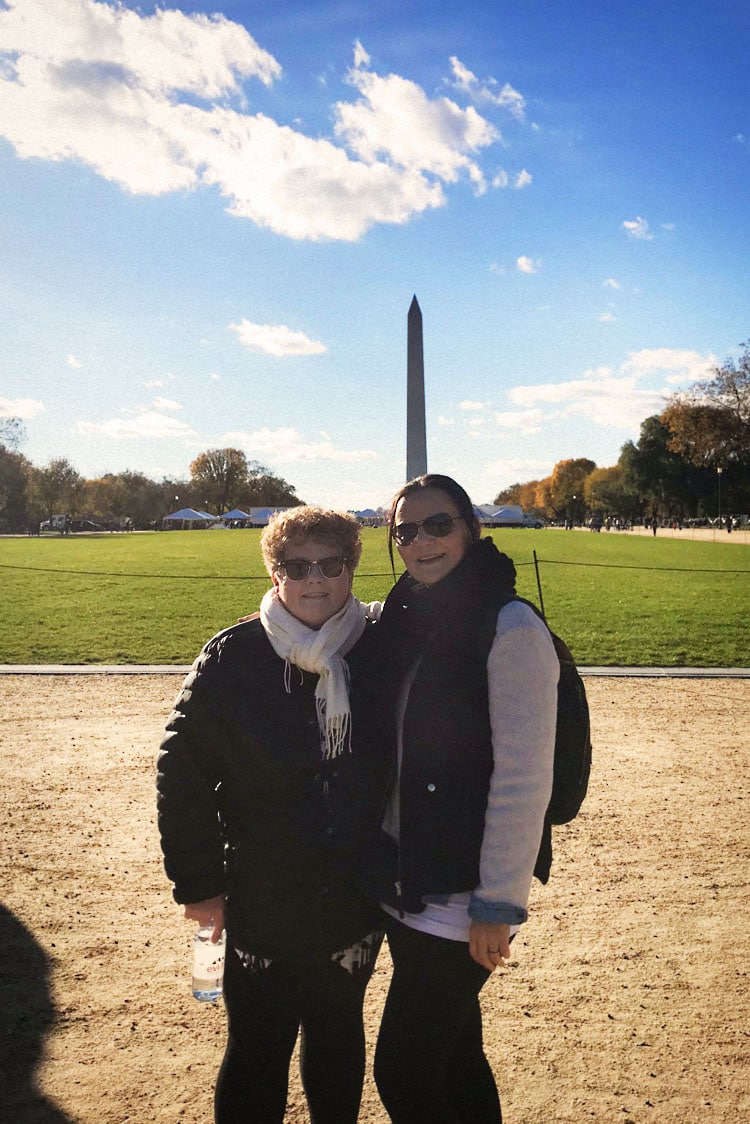 The average DC Food Truck is about $6.75 to $9.00 a plate which is pretty good considering how much food they give you. I usually share with Jeff on something we both agree and that is usually Korean so off to Korean BBQ Taco Box Food Truck we go. Sometimes Jeff just wants an old fashioned hot dog while we walk around Washington DC.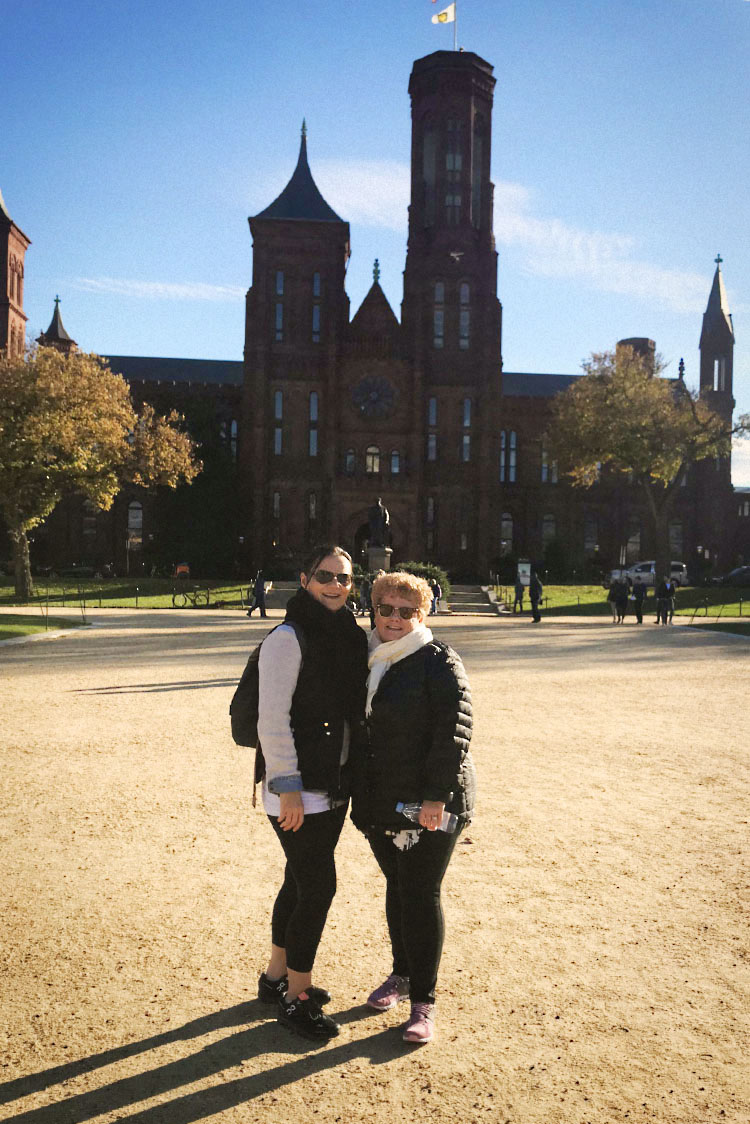 Everyday they move to different location so if you want to see location on that day and time check out the foodtruckfiesta.com to see where the DC Food Trucks are located daily.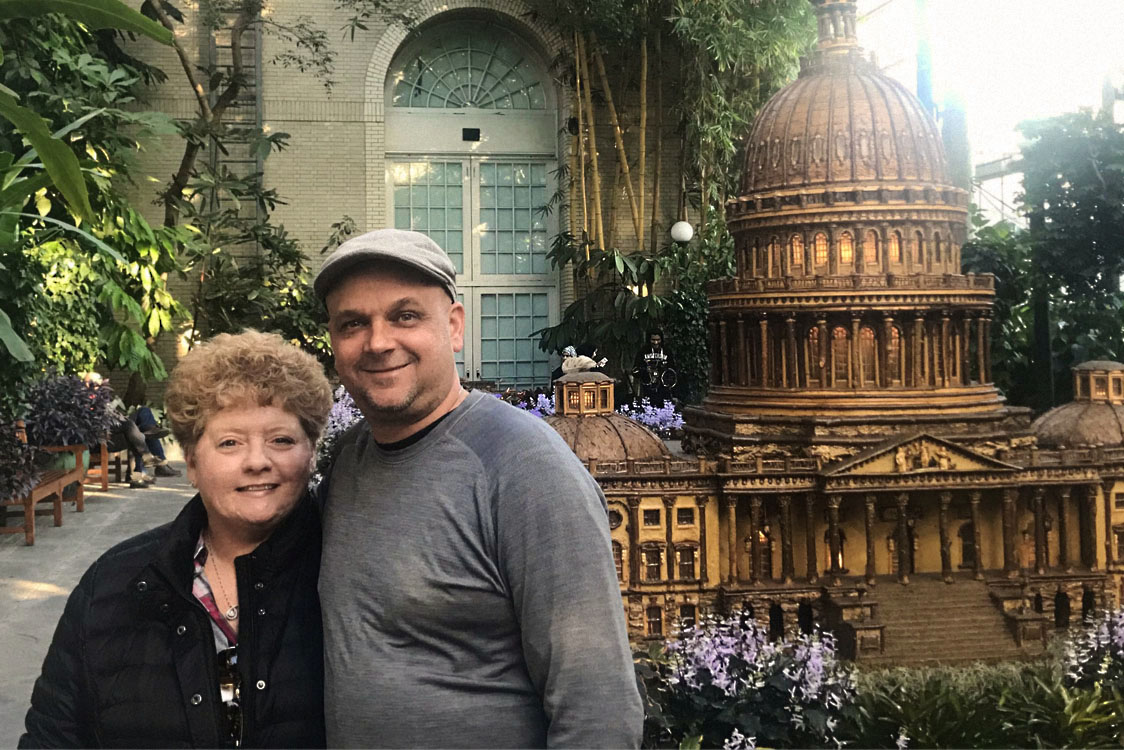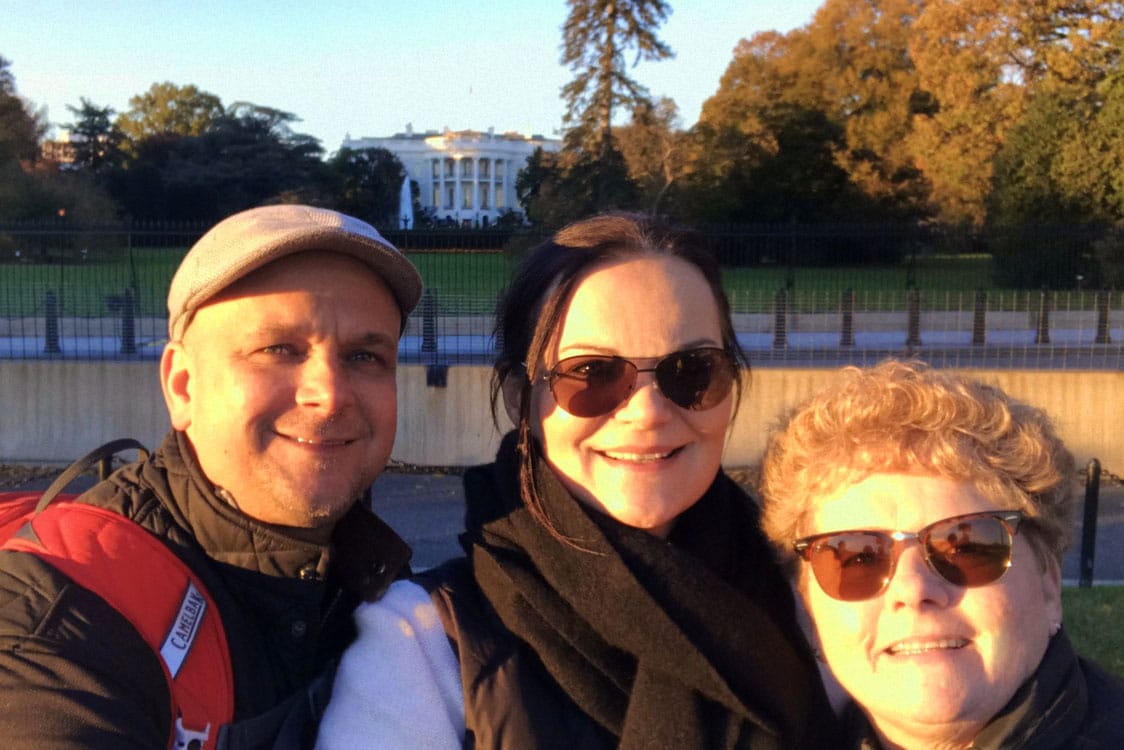 What to bring
When you are traveling this multi city during the fall, keep in mind the weather can be chilly or rainy. I think this is the best time of year to come for a visit because it is not as crowded and the flights and hotels tend to be lower on weekends.
Sweater

Long sleeve shirts

Umbrella

Puff jacket to stay warm

Scarf and you never get cold.

Comfortable shoes!
DC Food Trucks // My Video Tour
Transportation
One of DC best qualities is the ability to walk around and how easy it is to get around. The Metro subway system is paid by distance or the bus to get round town.
Metro

Dash

Trolly

Uber/Lyft
Hotels
If your coming on business or staying with friends, DC has some great hotels in the area that make it convenient to tour and get around on the Metro.
Holiday Inn Washington DC – Capitol

Mandarin Oriental, Washington, D.C

Hyatt Place Washington DC/National Mall
MAP of DC Food Trucks
The DC food Trucks are everywhere but change location daily. Rest assure you will not miss these trucks anywhere.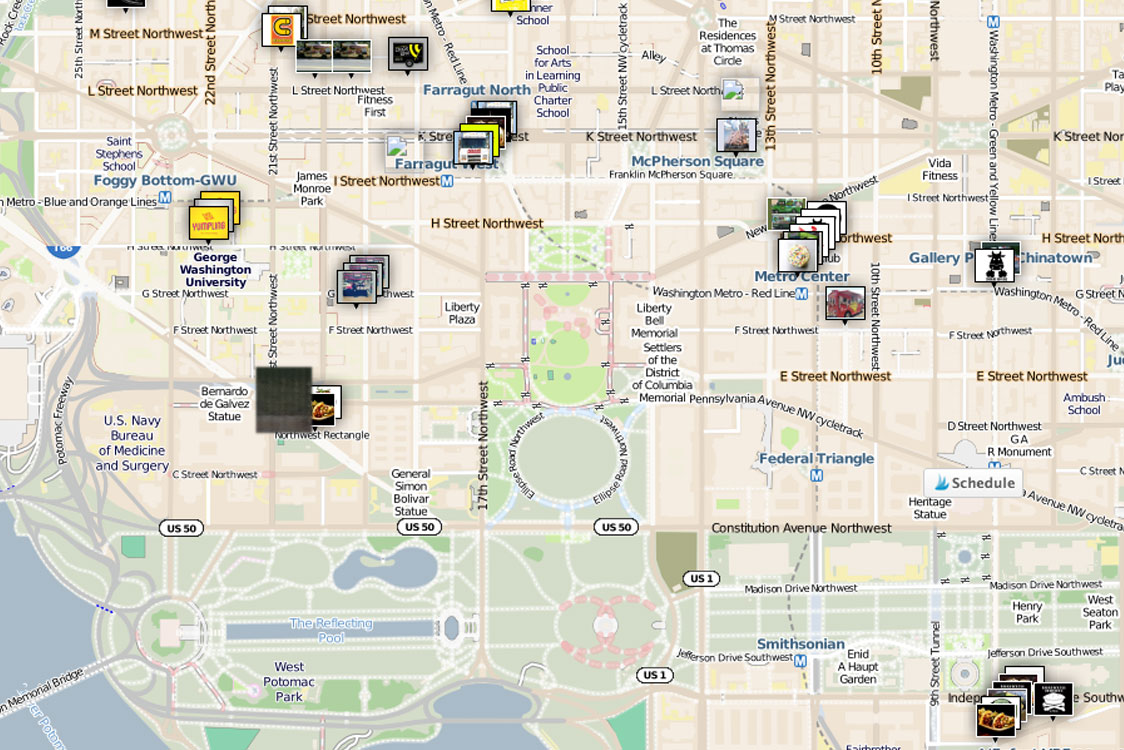 Because they move around so much the one thing that stays constant is the tour I set up and along the way you will spot a food truck. Here is my first time tour for everyone that come to visit.
My First Time Tour to DC
This will take you about 5 hours so you can stop and rest or eat at the Food Trucks. Most of our friends find this to be a long walk. It's about 4 miles so wear good shoes.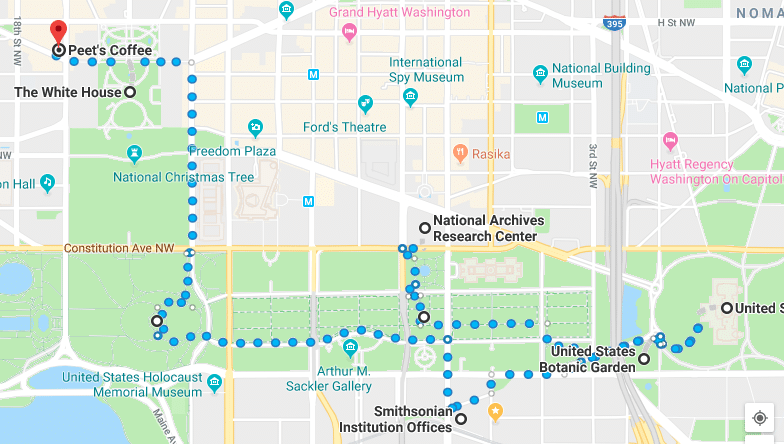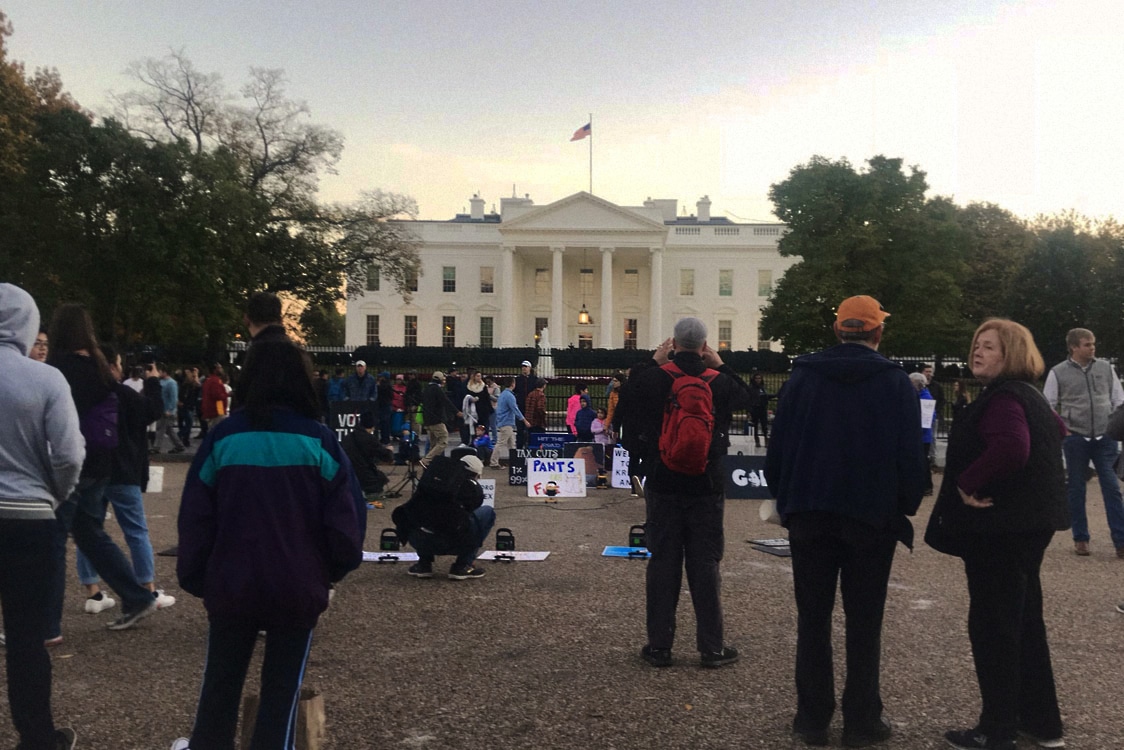 Everyday or any day of the week you will find protesters in the front of the White House. Some break dance for money, others hold signs with not much meaning, and you always find someone preaching the word of God. Guards are everywhere and what surprised me the most is nothing has to do with political meaning on the news. No #MeToo or NO Guns and there is no one there protesting about the caravan of immigrants or healthcare. Yet there is always a crowd waiting to see if they get a glimpse of the President leaving. Hmmmm interesting, maybe the news doesn't have it right?
Like this post? Let us know in the comments below or on social media using #LizzyLovesFoods and tag us @LizzyLovesFoods
You can connect with us on Instagram and Facebook account or on Pinterest. Don't forget to sign up to our newsletter & stay up to date with our latest Recipes & Travel Adventures 😉