Best restaurants in Paris are always where the locals eat so I asked around. There are 5 things you will notice when you walk the streets to explore neighborhoods; Bakeries, Butchers, Florists, Galleries and lots of Restaurants.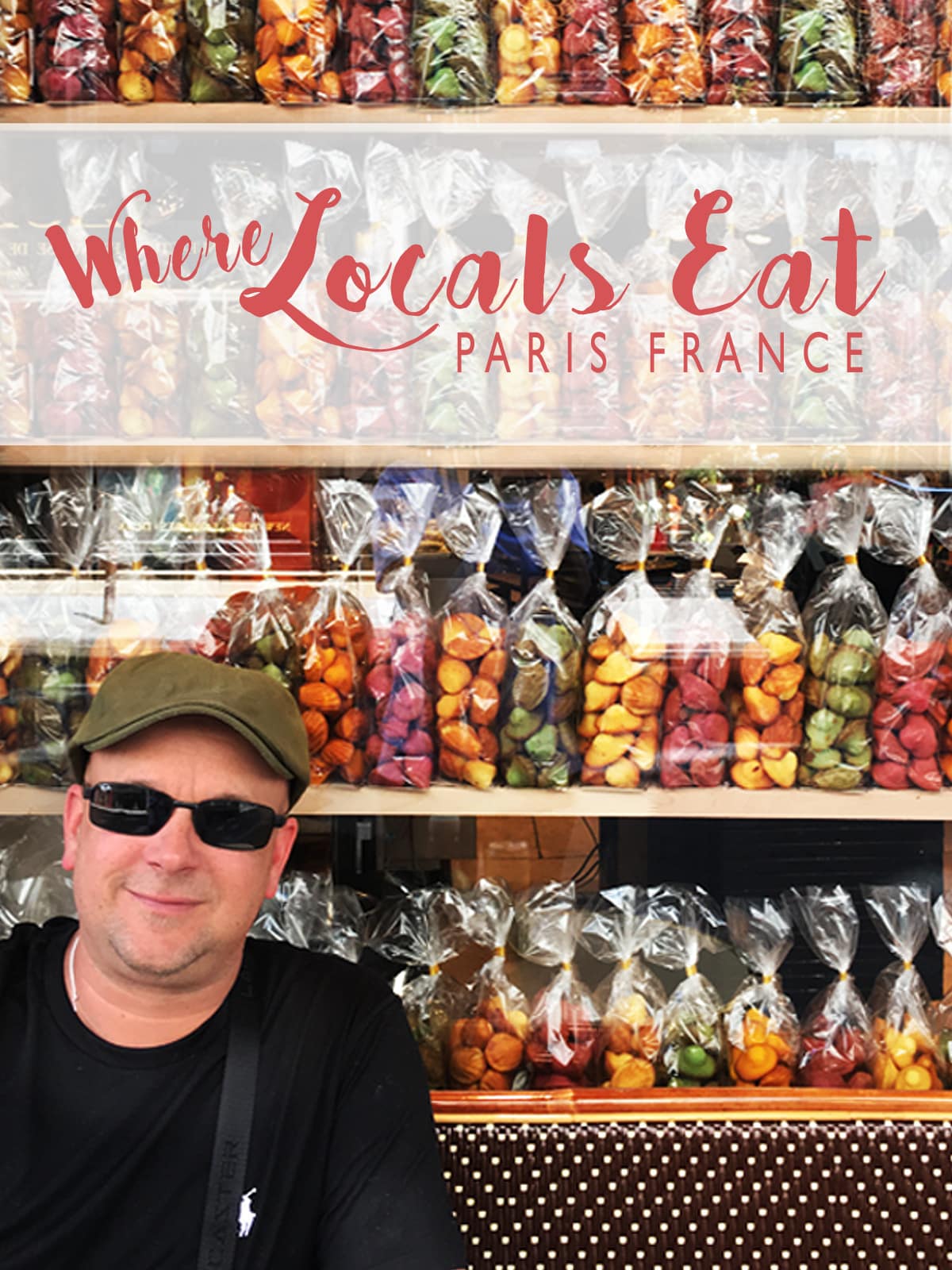 Now with so many restaurants, you can definitely have a hard time to pick. Not to mentioned it can be very expensive to eat in some of the Best Restaurants in Paris. An average plate can run you $34 to $65 in American dollar. So the best thing to do is ask some locals on where to go so you can have an affordable meal and enjoy your food without feeling like your missing out.
Best Restaurants in Paris - MY TOP 6
If you like wine, that is the one thing that is cheap at any restaurant. Even the best brands are very affordable. The one thing that is not is ICE TEA. It will cost you as much as a glass of wine. So order the wine and enjoy La Vive de France! Here are my top picks for Best Restaurants in Paris on a budget for 2 people under $85.00, with wine!
Café De Flore
172 Boulevard Saint-Germain, 75006 Paris, France
Phone: +33 1 45 48 55 26

If you are staying in Saint-Germain-des-Prés you must stop by. The Café De Flore is one of the oldest coffeehouses in Paris which open in 1880. The café still remains a popular hang-out spot for celebrities. It opens at 7:30am and closes at 1:30pm. which is remarkable because it's always busy. One late night we decided to have a light dinner.

Jeff had the Parmentier de canard, mesclun de salades. I don't even know how to translate it except it's like a shepard's pie made with duck along with a salad! It's absolutely delicious. I had the Caesar salad which I can still taste the bacon in my mouth. We split our plates in half so we could both taste each others dish. Yes the ice tea was $6.50, more expensive then my glass of wine for $5.50. Price: $66.00
Eric Kayser
18 Rue du Bac, 75007 Paris, France
Phone: +33 1 42 61 27 63
This was another wonderful boulangerie in Paris that I loved. We would stop here for sandwiches or our coffee to go. The best part was they also sell candy and chocolates!

They have packaged ready to go dishes or sandwiches for you to buy. Along with morning pastries to start the day. My favorite were the variety of salads for the day. On our picnic along the Seine River we had spaghetti with mozzarella along with fresh basil and tomatoes. The other salad was a tomato with lentils, olives, rice and lets not forget the feta cheese. Yummy! They packed it in a bag to carry with French bread and the plastic utensils. Let's not forget the 2 cappuccinos to go. Price $32.00
Hardware Societé
10 Rue Lamarck, 75018 Paris, France
Phone: +33 1 42 51 69 03
Probably my favorite place of all. The food was excellent in such a small place. This was definitely Jeff and my favorite place that we ate. The people were wonderful and friendly with smiles on their faces. They matched the happy food that we were served.


I had the duck confit and Jeff had chicken parm over French fries. They were both deliciously made to perfection. The best part I have to say was the cake. It was a perfectly moist vanilla cake with raspberry in the center. Then it was dipped in chocolate and sprinkled with coconut. I think I lost my mind there for a minute because the first bite was perfect. Price: $48.00
Le Caleche

8 Rue de Lille, 75007 Paris, France
Phone: +33 1 42 60 24 76
This little French bistro was rated as the #1 bistro in Paris. The owner is delightful and speaks perfect English. It was right next to our place so all we had to do was step out. I knew it had to be good once I saw Karl Largerfield of Chanel having dinner and his Rolls Royce which was parked right in front of our door.

The bistro runs a special for the day so we had the fish and a wonderful chicken with a cream sauce on to top. I of course order the wine because France does indeed have the best wine where ever you go! Price: $85.00
L'Epiceria

23 Rue des Saints-Pères, 75006 Paris, France
Phone: +33 1 49 27 97 49
Another favorite place was L'Epiceria. Even though it's not a a restaurant but you can sit outside. It was a little grocery store with all these specialty foods that was open 7:00am and closed at 12:00am. The little old lady was as sweet as could be to us.

Many times I would pick up something from coming back from our adventure of the day and get a bite to eat. She had prepared foods that you could pick from or things to make if you wanted to cook. I would most of the time pick up dessert here when we were walking back to our rental. The best chocolate mousse Price $6.50
Paul's
17, 21 Rue de Buci, 75006 Paris, France
A typical breakfast in France is always bread with butter and jam. Let's not forget the cappuccino and a glass of freshly squeezed orange juice to wash it down. You can find Paul's everywhere. Paul's is the Starbuck's of France.

Jeff needs a little something extra in the morning to start his day. We ordered quiche lorraine that came with a salad. This was more then enough for breakfast and lunch for the day. Price: $37.00
Jeusselin
37 Rue Cler, 75007 Paris, France
Phone: +33 1 45 51 22 74
There are tons of Best Restaurants in Paris to pick from but one of the things that I always do is get a place with a kitchen. We like to pick up groceries and have stuff in the room. A couple of nights we just made Charcuterie Plate which is smoked, dry-cured meat with different cheese and let's not forget the bread and wine.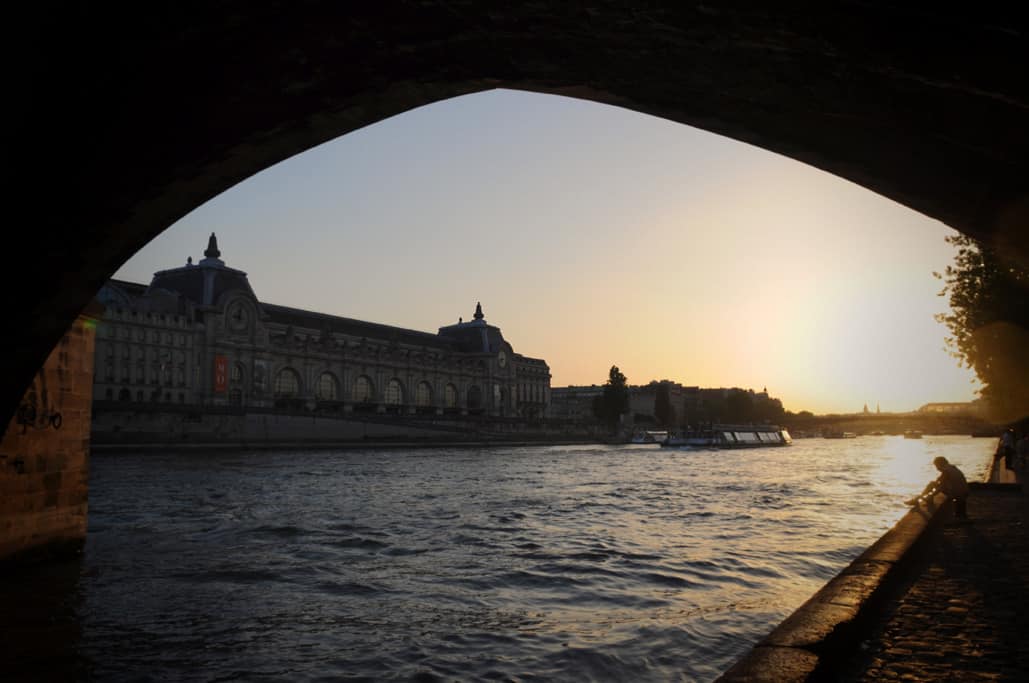 Then finished off with a walk by the Seine River at sunset. What could be more romantic then that!
More Travel to France
★ Like this post? ★ Let us know in the comments below or on social media using #LizzyLovesFoods and tag us @LizzyLovesFoods