Montmartre in Paris was our favorite place to visit. It still has the old world charm that has been untouched by progress or the over populated neighborhoods that surround Paris.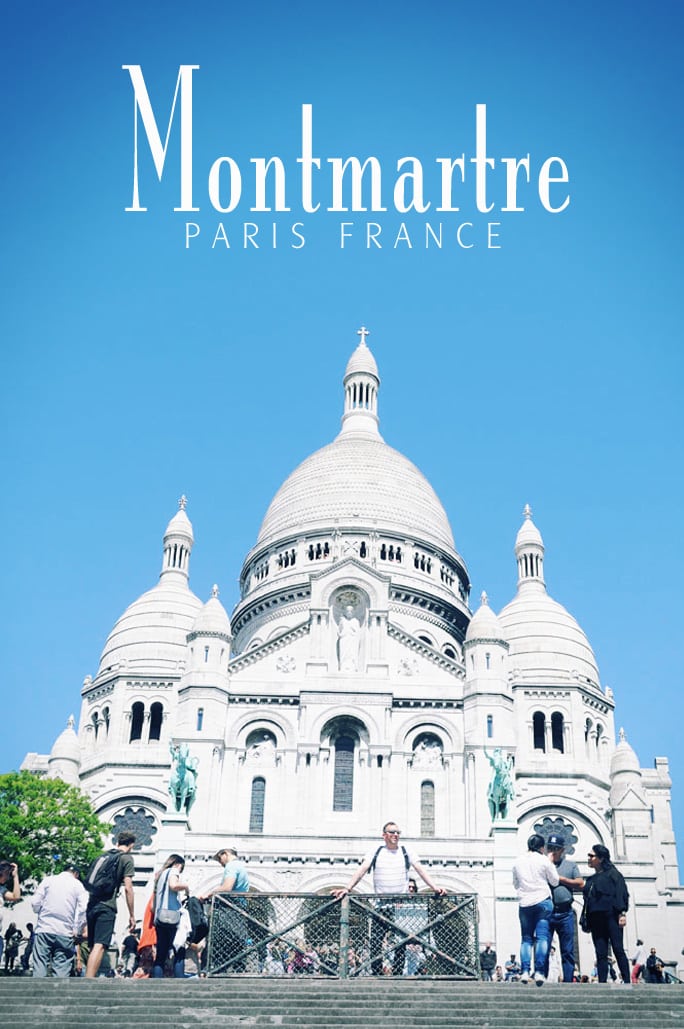 As you walk around Montmartre in Paris people will great you as they walk there dogs down the street. This is the Paris I know as a child. As Paris continues to grow in population things will continue to change but for now Monmartre on the hill remains the same.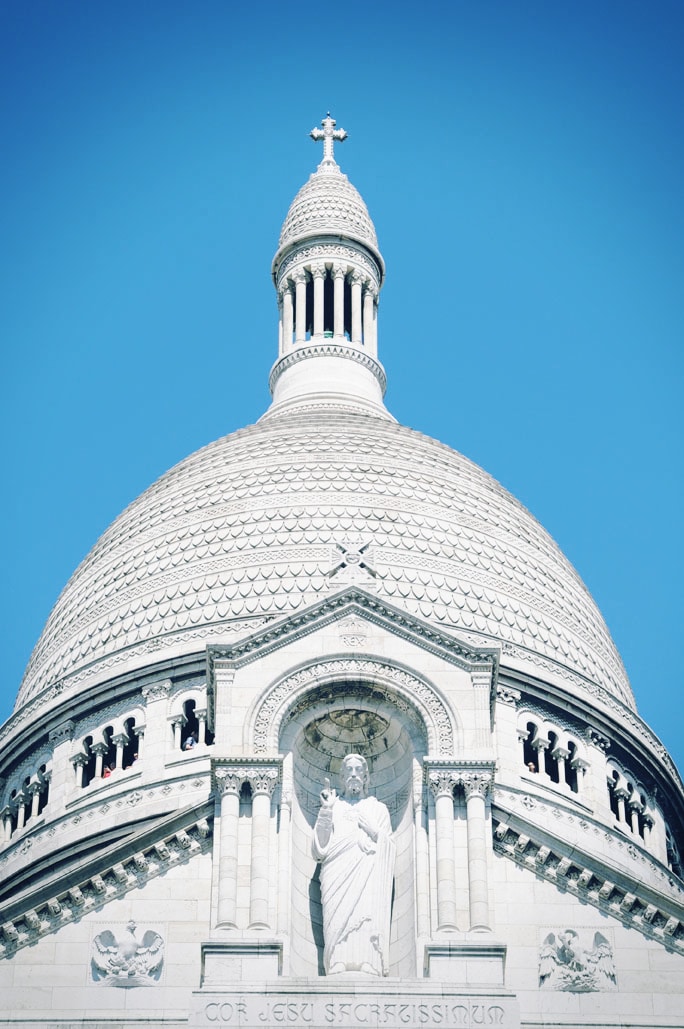 Basilica of Sacre-Coeur is the big white church that sits on the crest of the hill, All you have to do is look up to spot the church and find your way to the top.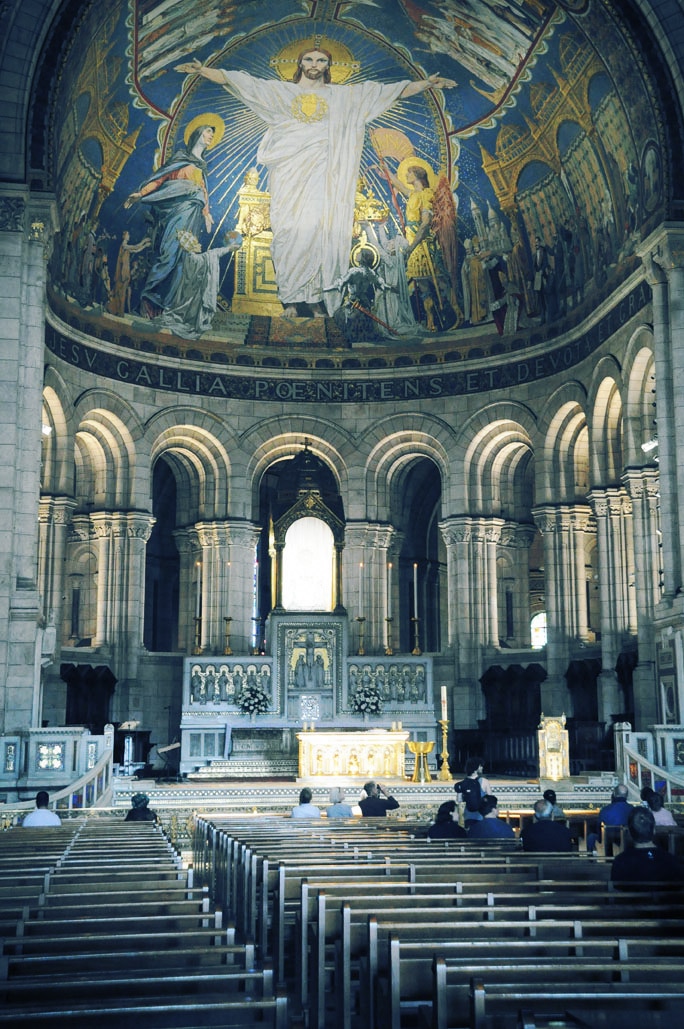 At the bottom of the hill is the Boulevard de Clichy which is lined with bars, kebab shops, and more sex shops and peep-shows.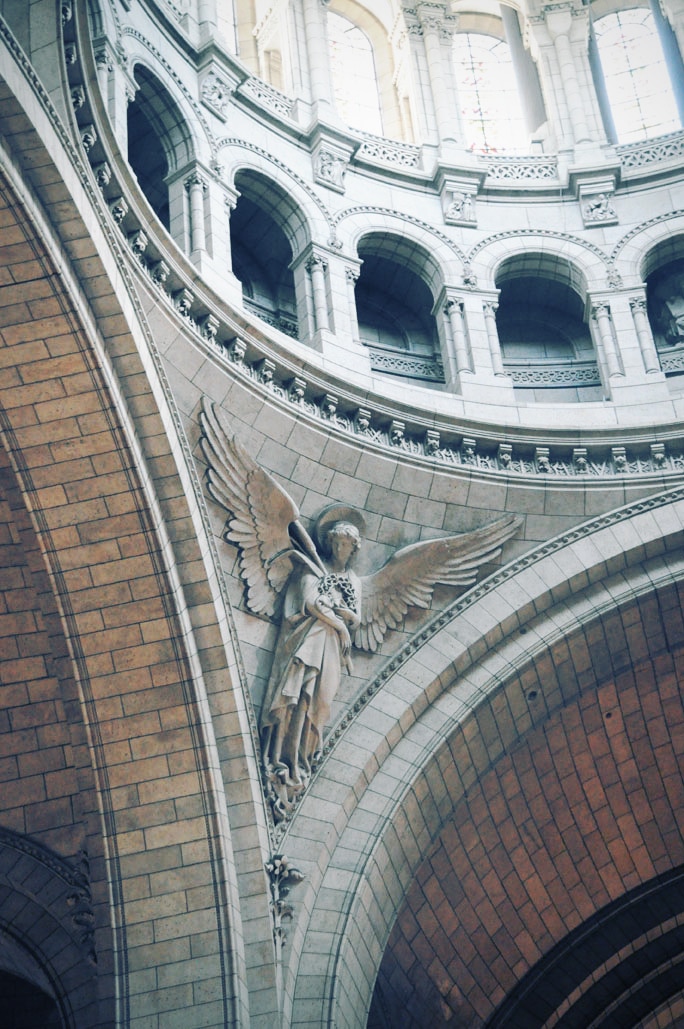 We just stuck around the top of the hill and enjoyed the quite neighborhood while Basilica of Sacre-Coeur was the center of attraction.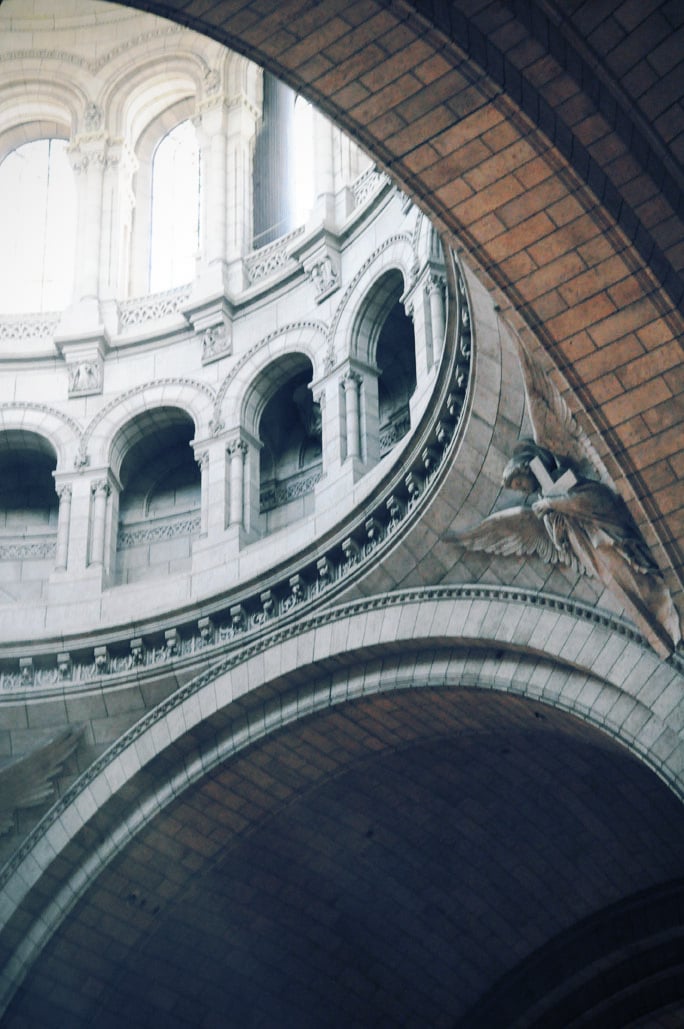 Today was my birthday and I could not have asked for a more beautiful day. The skies were perfectly blue and I was with the love of my life celebrating 49 years on the planet.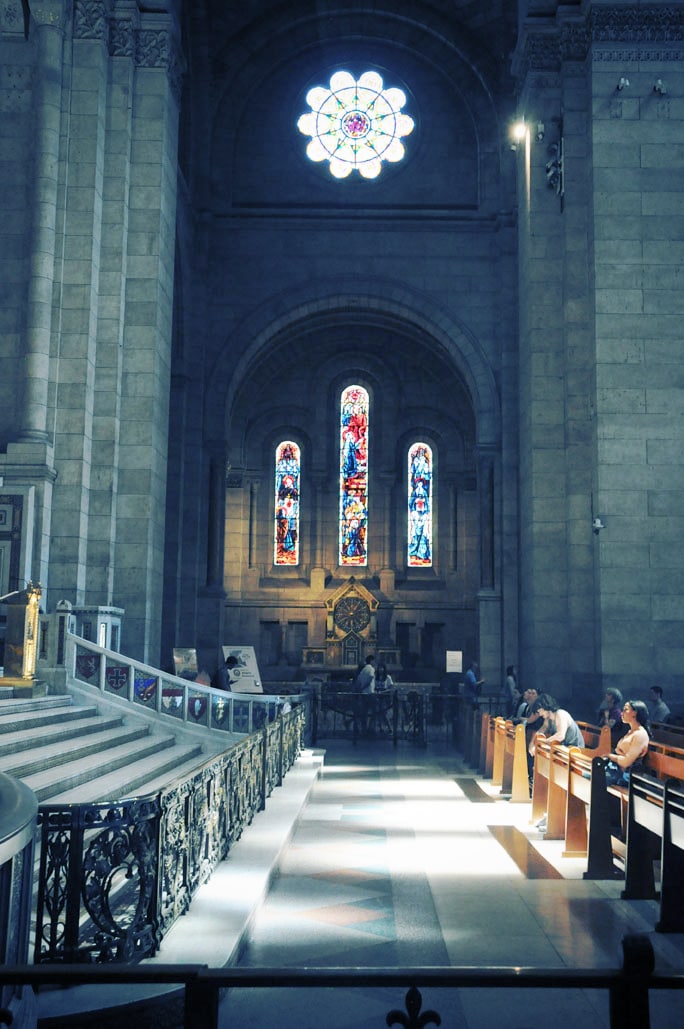 How time flies and so much has changed as I looked back on my life. Today I celebrate my birthday in the country I was born and where my parents started their lives after they were married. The best part was I was able to share this time with my husband.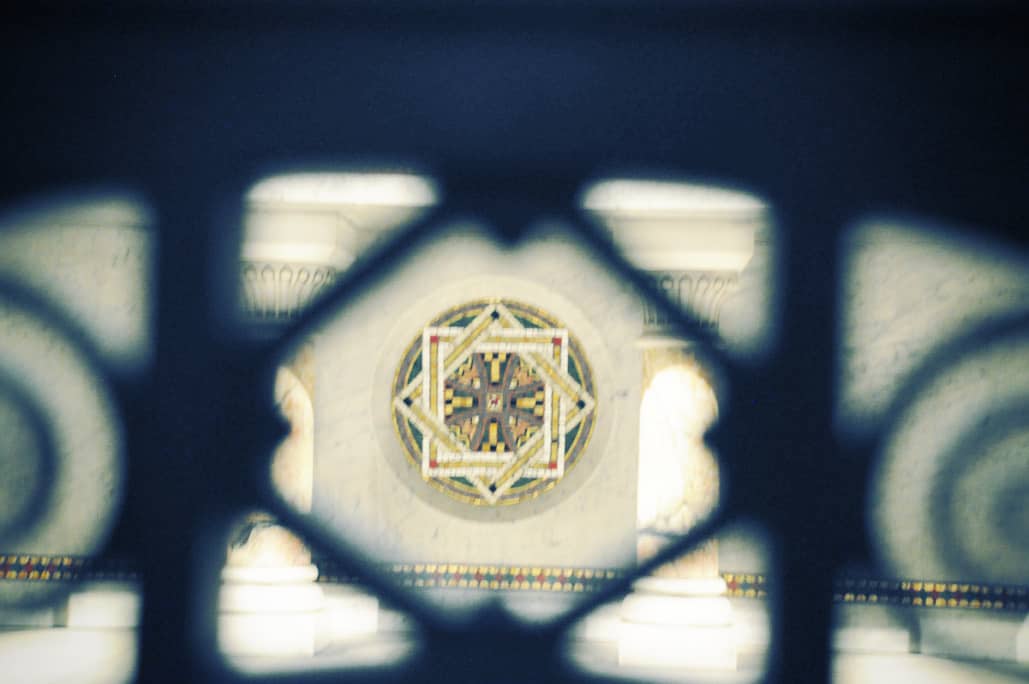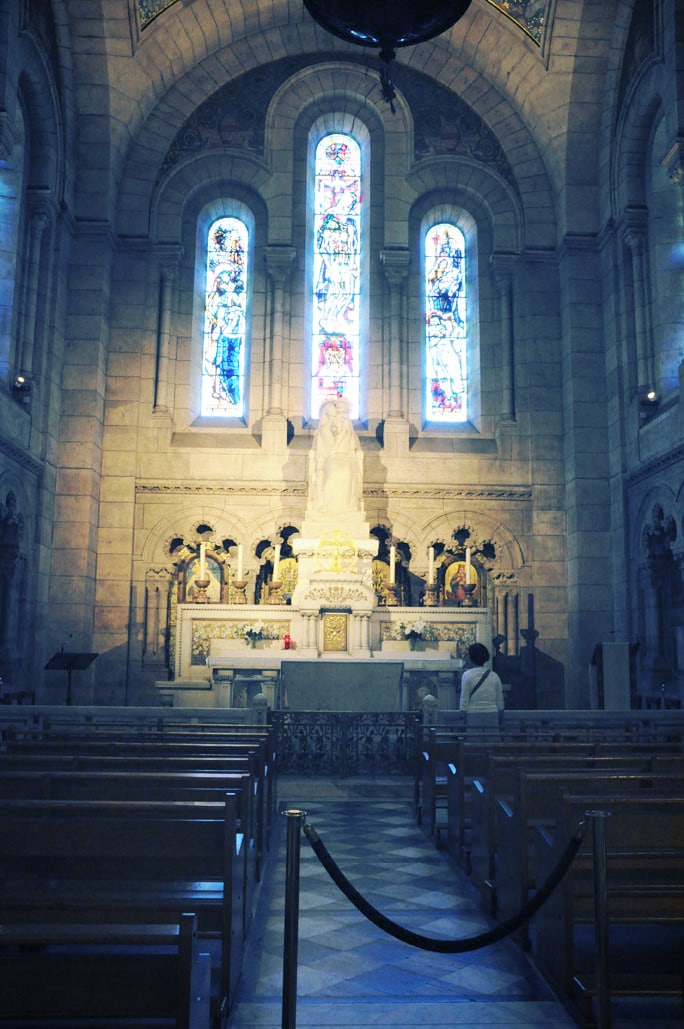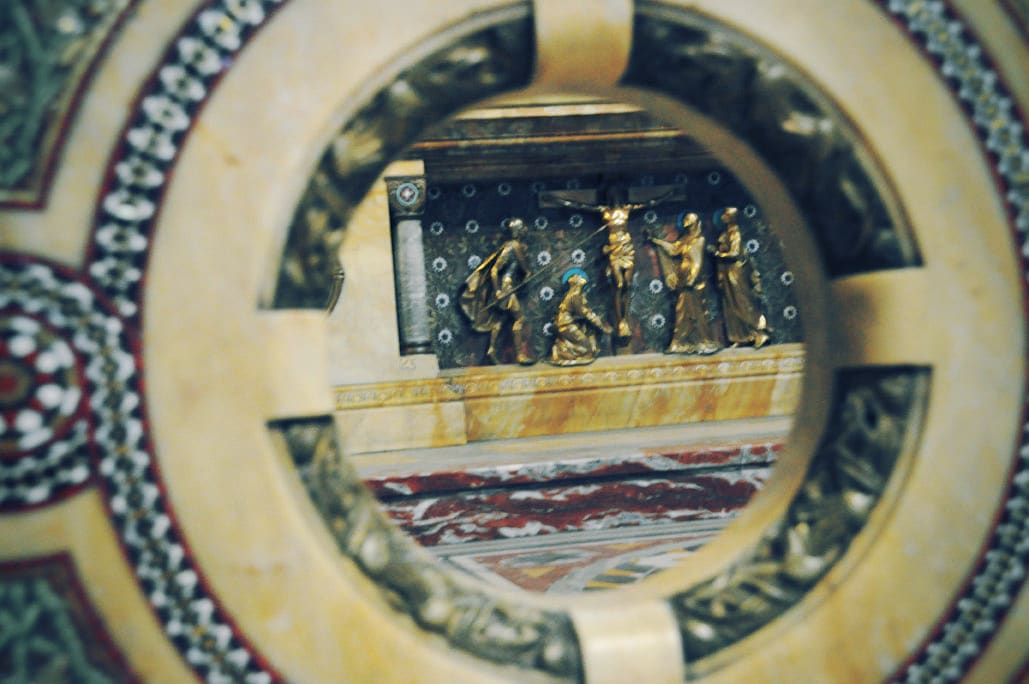 The inside of Basilica of Sacre-Coeur is beautiful. We were able to light candles for our loved one who passed away. When you step outside the doors open to the heavens of blue skies, at least on this day.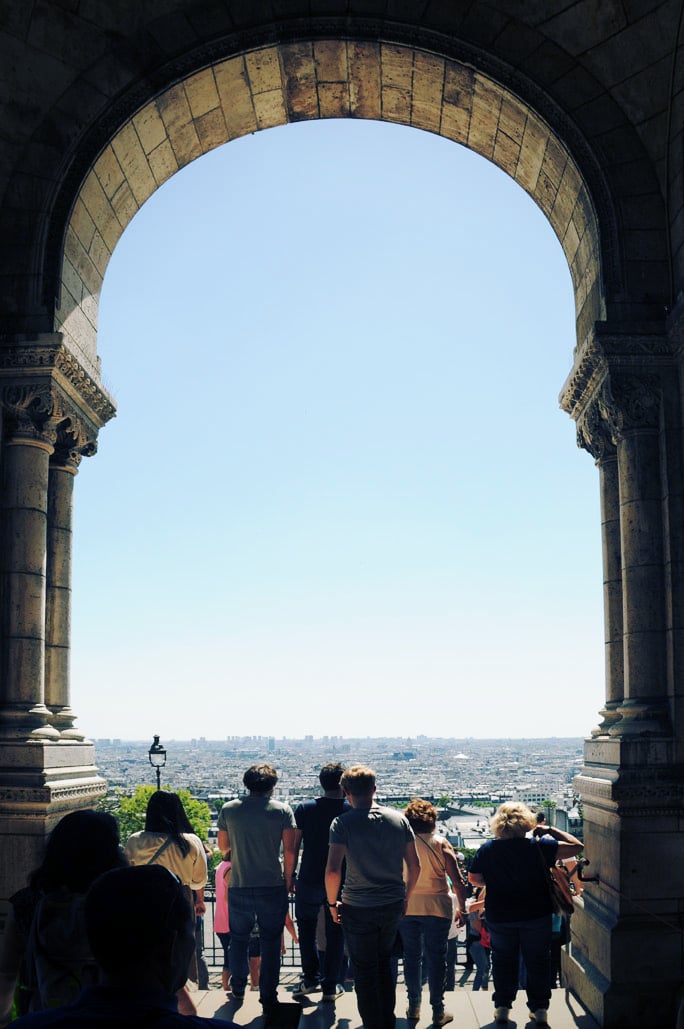 I'm sure that's why they built this church this way because it feels like your floating in the sky,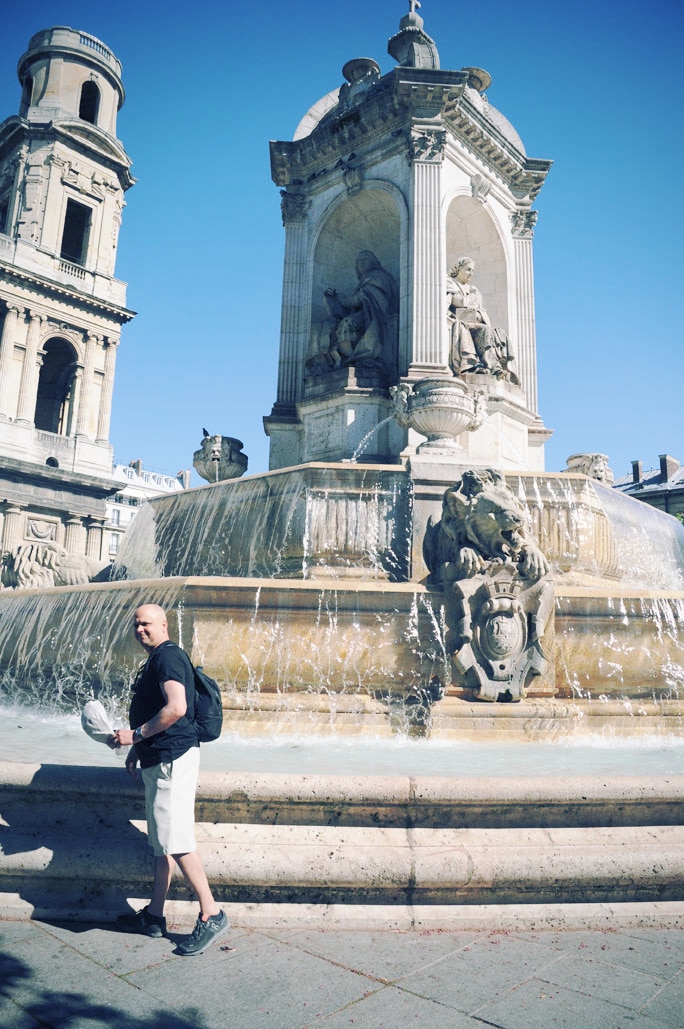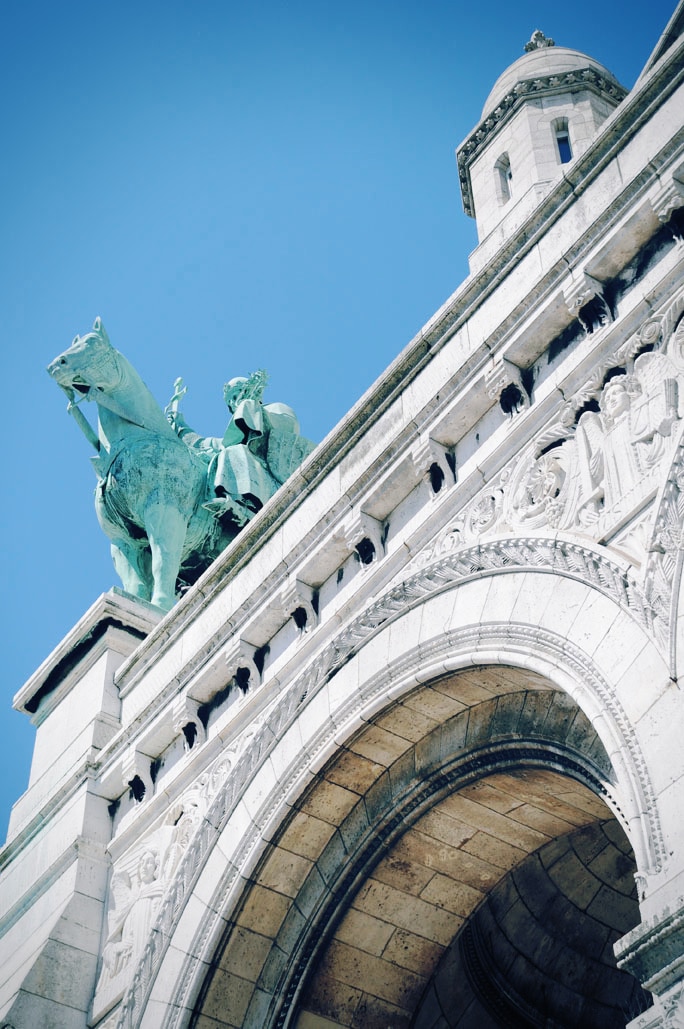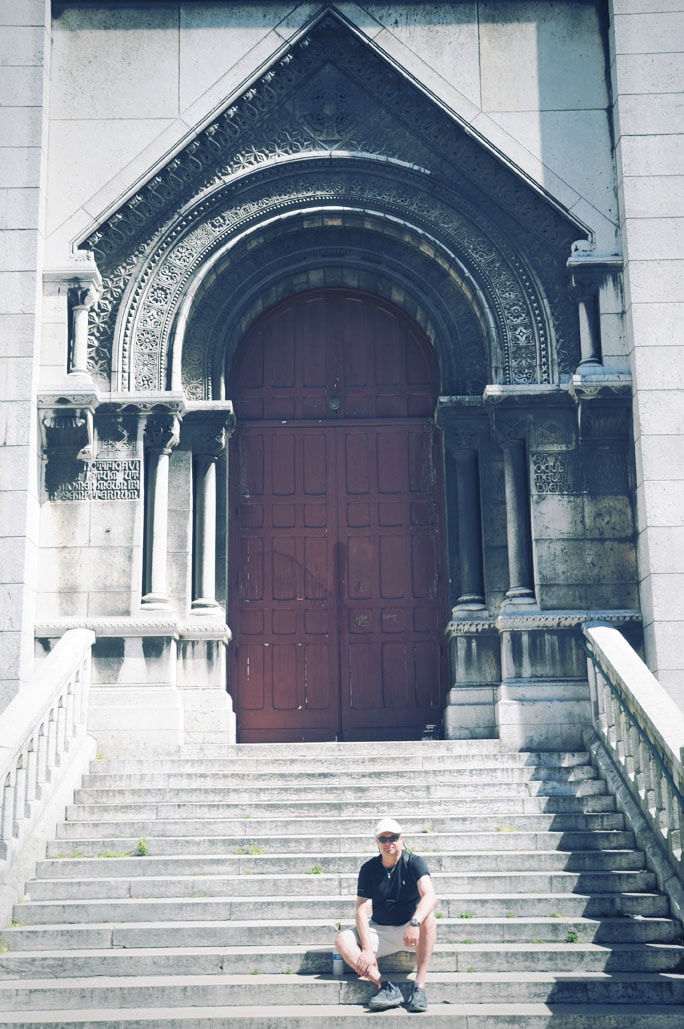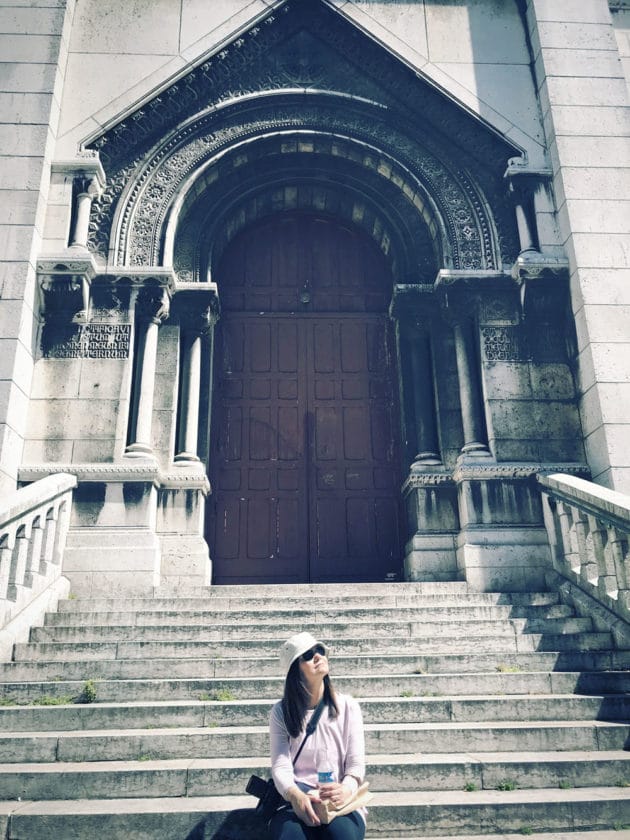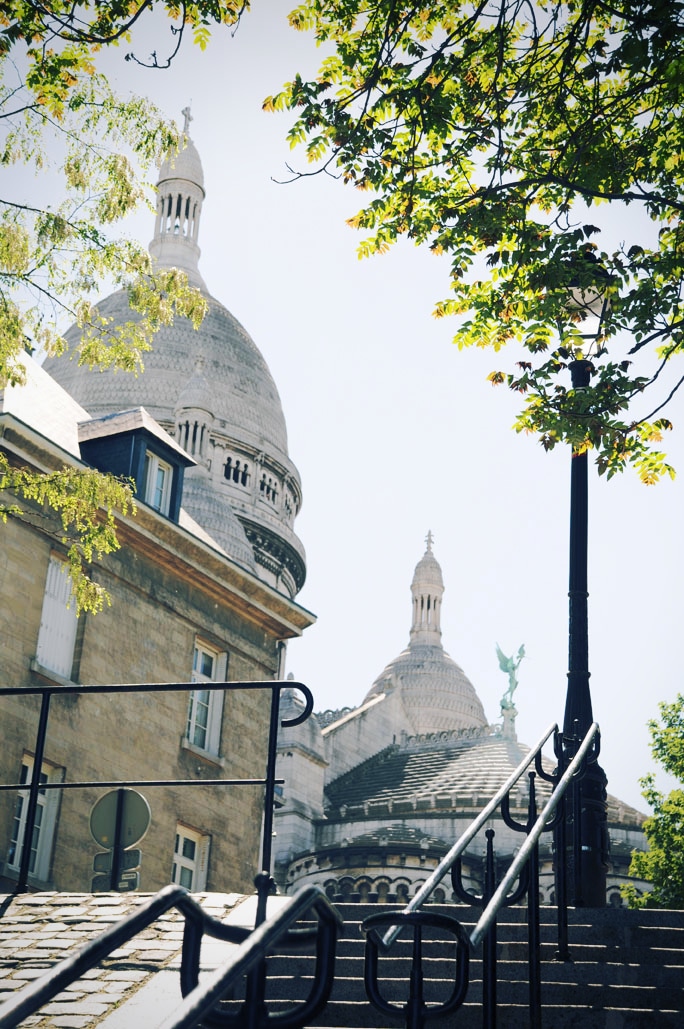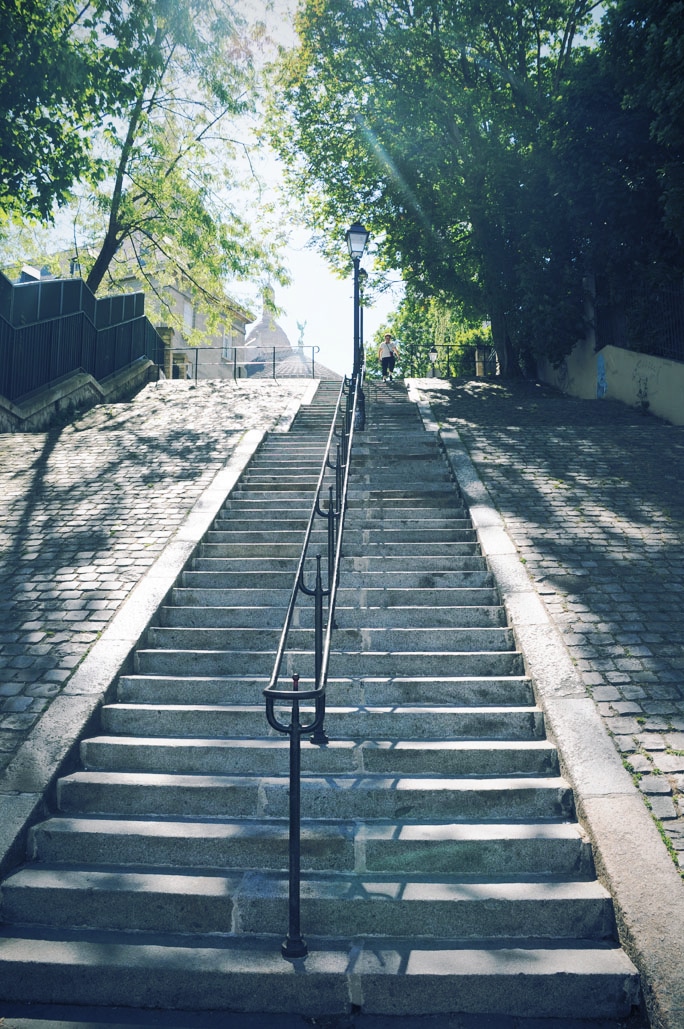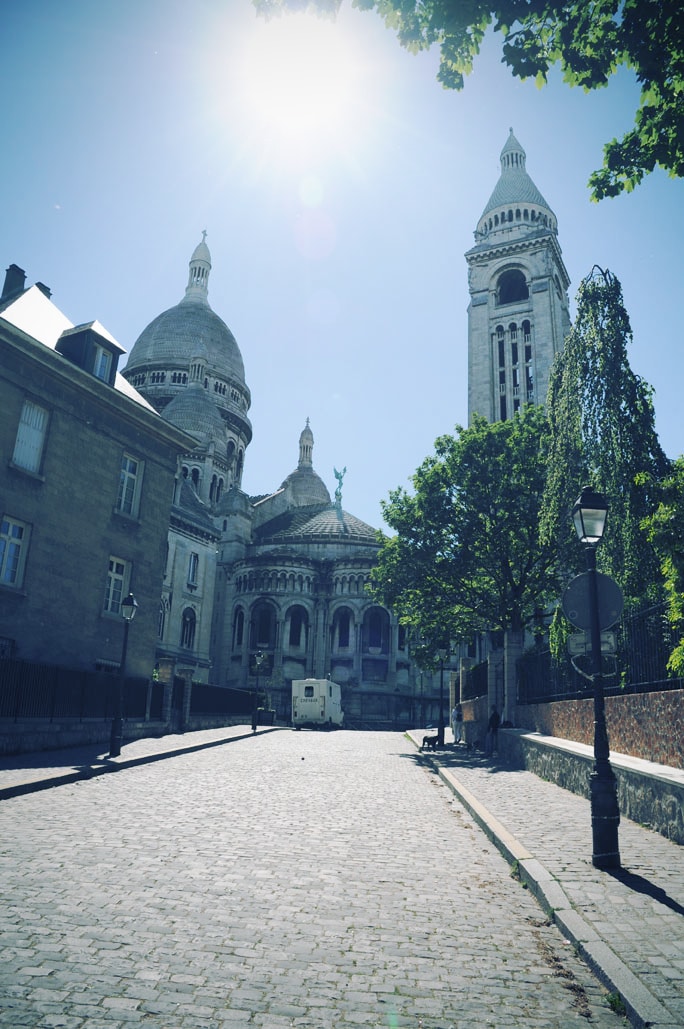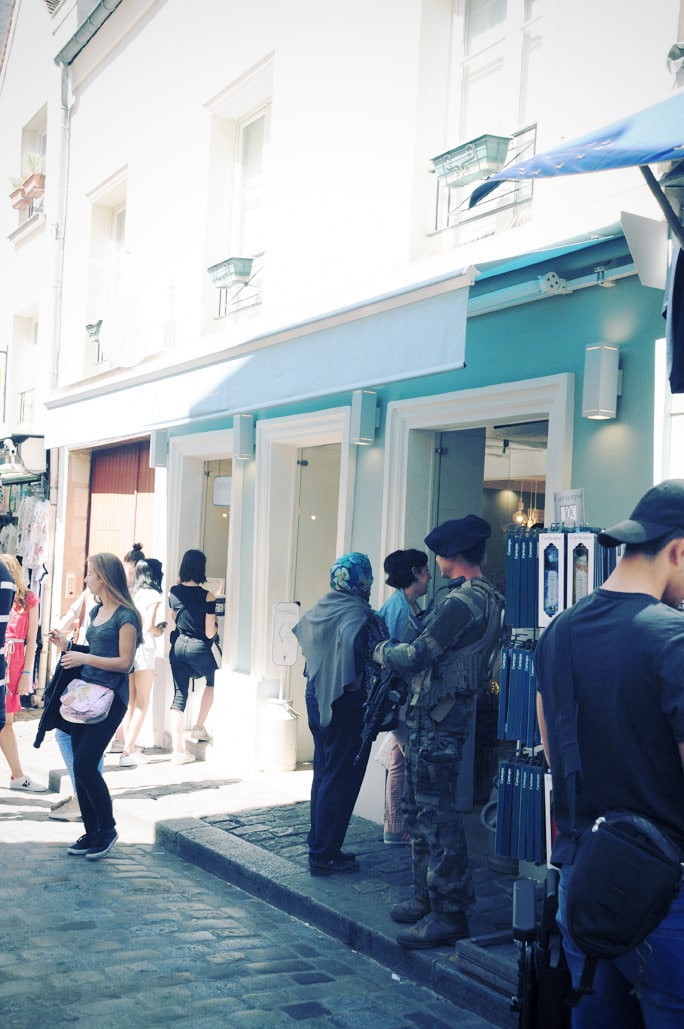 The town is full of military guards around walking the street. As you walk one end to the other, you will spot them around.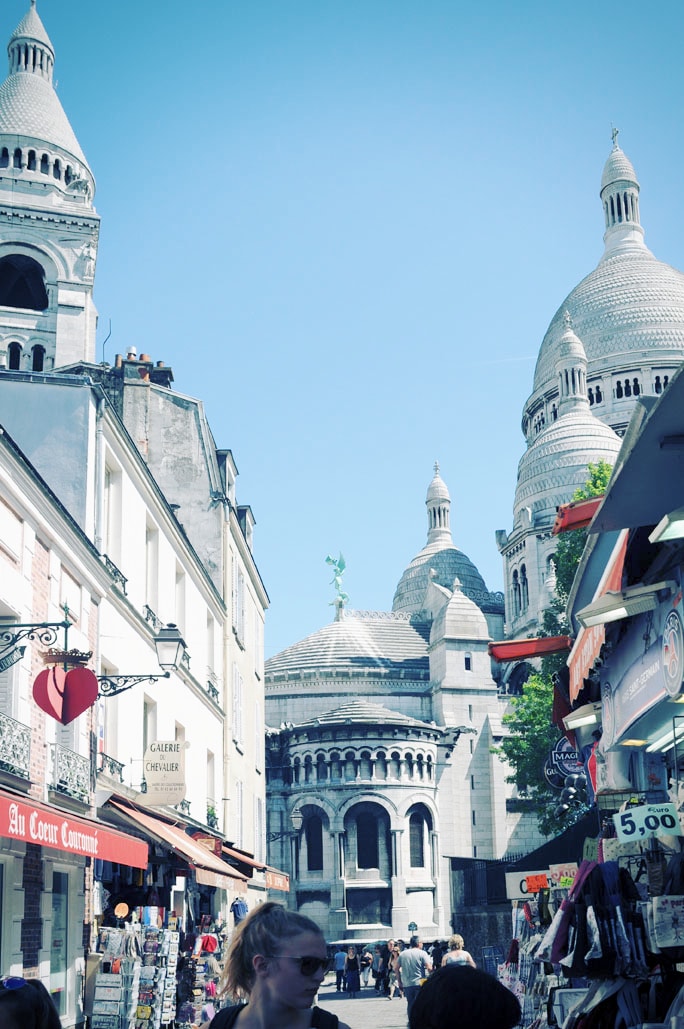 Everyone seems to be immune to this now do to the increase in violence that has been growing.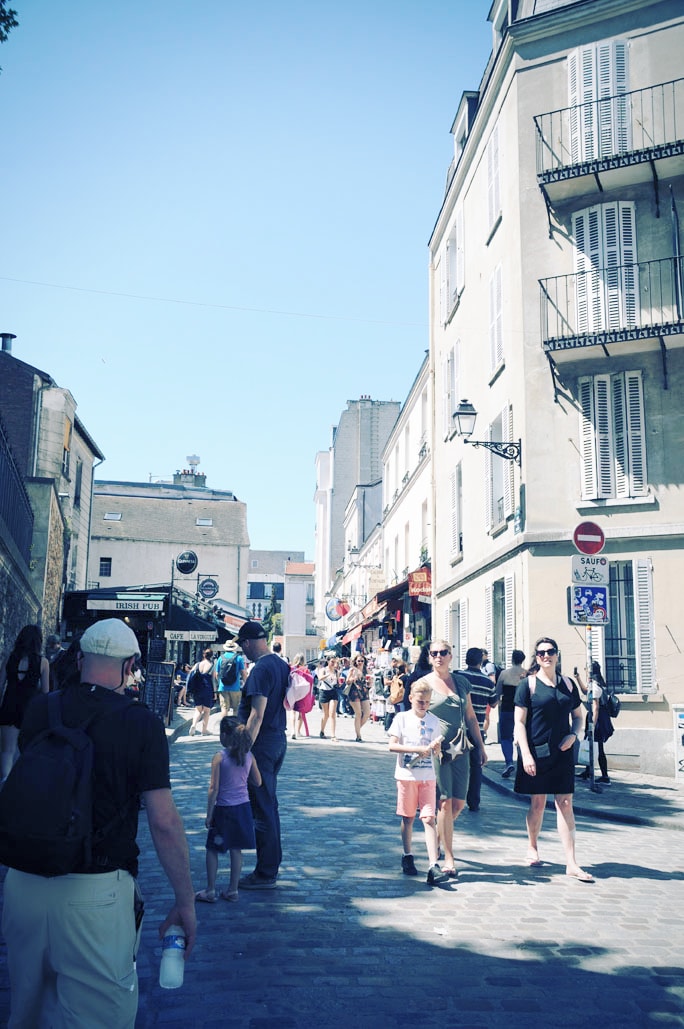 Montmartre in Paris
You will want to spend at least half a day in this area of Paris. The artist are on the street and boutiques to inspect. Plenty of cafes to sit outside and people watch.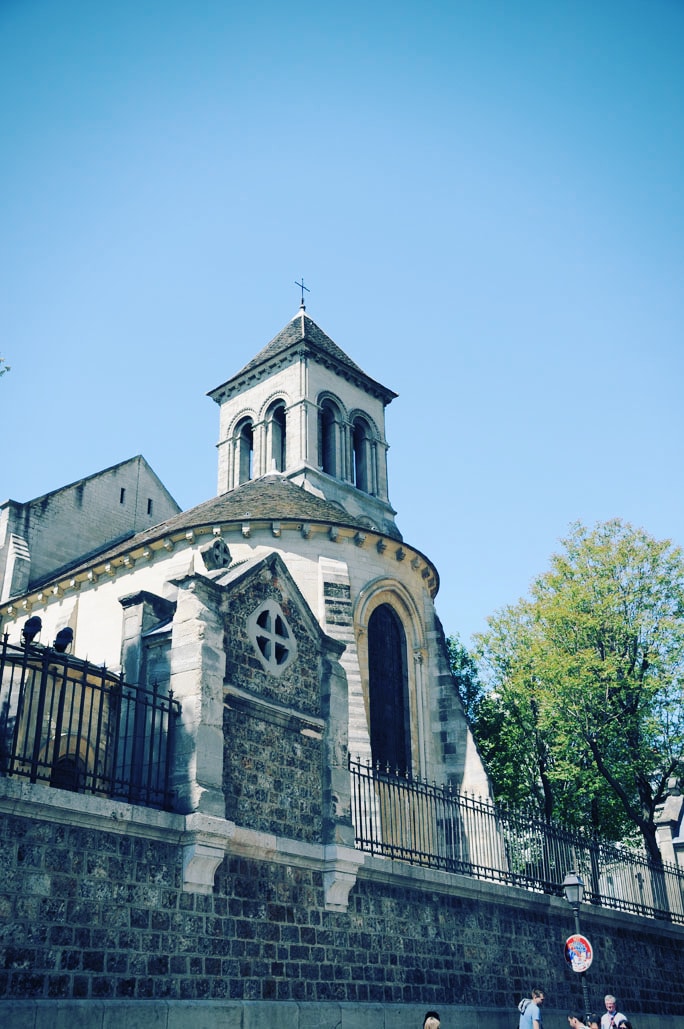 Places to EAT
It's pretty easy to find a restaurant in the area but The Hardware Société is exceptional and should not be missed if your in the area. They open at 7:30 am to 4:30 pm during the week so it's the perfect place for lunch or a breakfast fit for a King.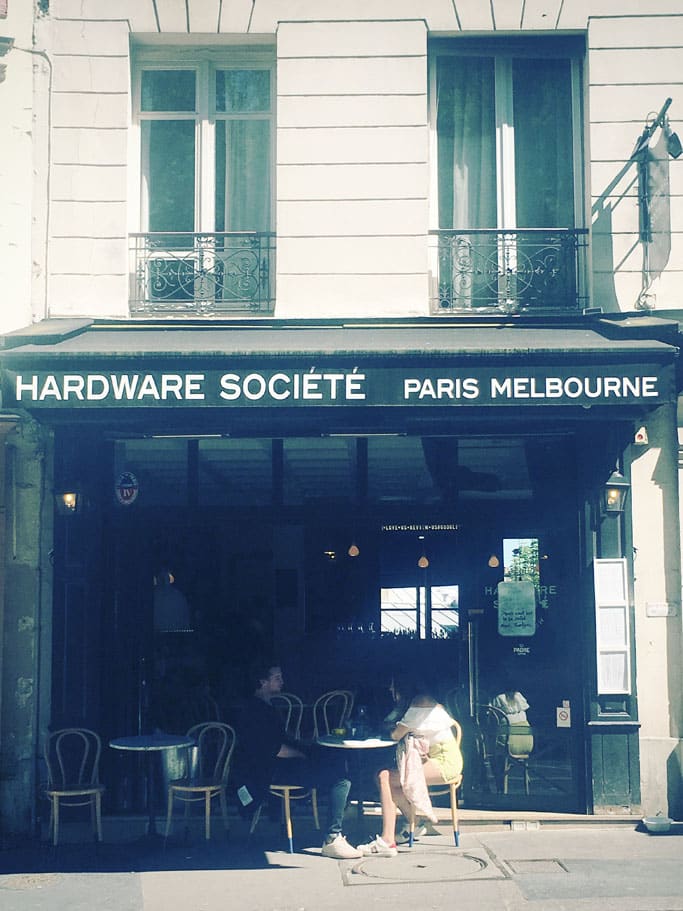 Jeff thought this was the sweetest place and the food was incredible. I could not have been happier then having such a wonderful lunch with on my birthday. The people were wonderful with a lovely lady that worked there giving us recommendations for so much. Searching for the perfect bite can be challenging when you are a foodie so who better to know then another foodie in the area.

I had the duck confit and Jeff had chicken parm over French fries. They were both deliciously made to perfection. The best part I have to say was the cake. It was a perfectly moist vanilla cake with raspberry in the center. Then it was dipped in chocolate and sprinkled with coconut. I think I lost my mind there for a minute because the first bite was perfect. Cost: $37.00
What to BRING
I checked the weather ahead so I brought a light shirt and sweater incase it got cold in the afternoon. It was a beautiful sunny day of 70 degrees which is the perfect weather for walking. The only thing I brought with me was my small bag and a camera. The following essentials are always in my bag:
Kleenex
Sanitize
ChapStick
Cough drops
Montmartre//My Video Tour
Tickets to buy - FREE
There are no tickets to buy for the church. The only thing you might do is donate for a prayer or light a candle for a loved one. We did that for our family members that are no longer with us.
Transportation
Because we had already walked so much the last few days, we decided to treat ourselves with a TAXI, yes a TAXI and not Uber. They are nicer vehicles and the drivers were much more professional. Not to mention that he gave us a full history of how the city has changed in the last 20 years of being a TAXI driver. There are buses and the Metro but for 2 of us, we decided to splurge. Cost: $22.00
OTHER ATTRACTIONS TO VISIT IN FRANCE:
RECIPES FROM FRANCE:
MAP//HOTELS//PLACES TO EAT
Like this post? Let us know in the comments below or on social media using #LizzyLovesFood and tag us @LizzyLovesFoods
You can connect with us on Instagram and Facebook account or on Pinterest. Don't forget to sign up to our newsletter & stay up to date with our latest Recipes & Travel Adventures.