The Palace of Versailles in France has a very special place in my heart. It is the last place in Paris my family visited before we came to live in the United States.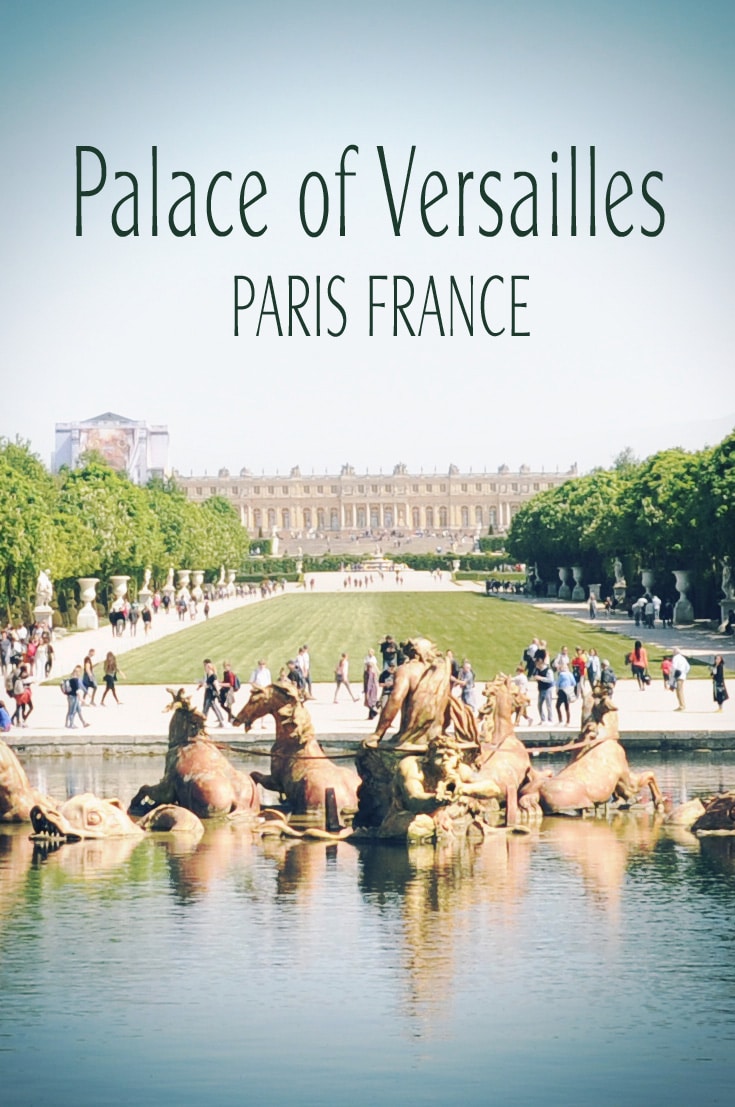 This time, I was seeing it as an adult and with Jeff. It has a lot more meaning as an adult compared to when I was a child running around in the gardens and getting all dirty.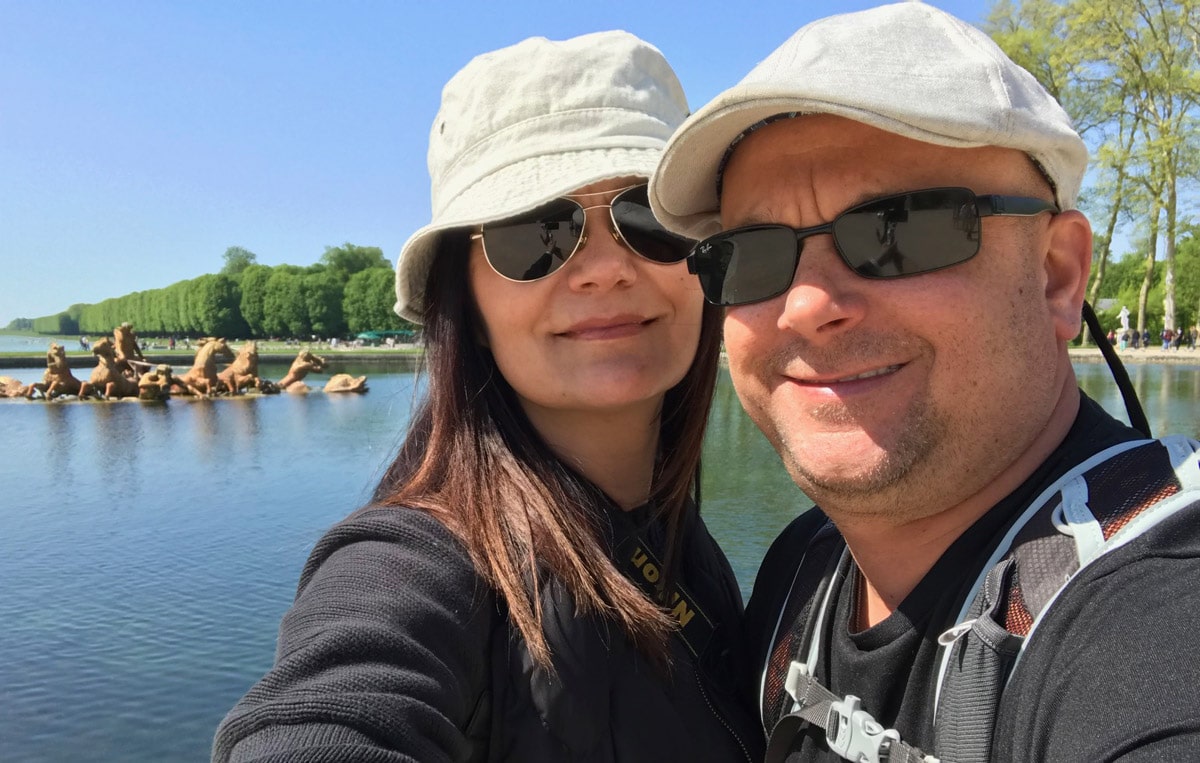 Now I was dancing around with my husband who was amazed at the size of this palace and the gardens that are masterpieces.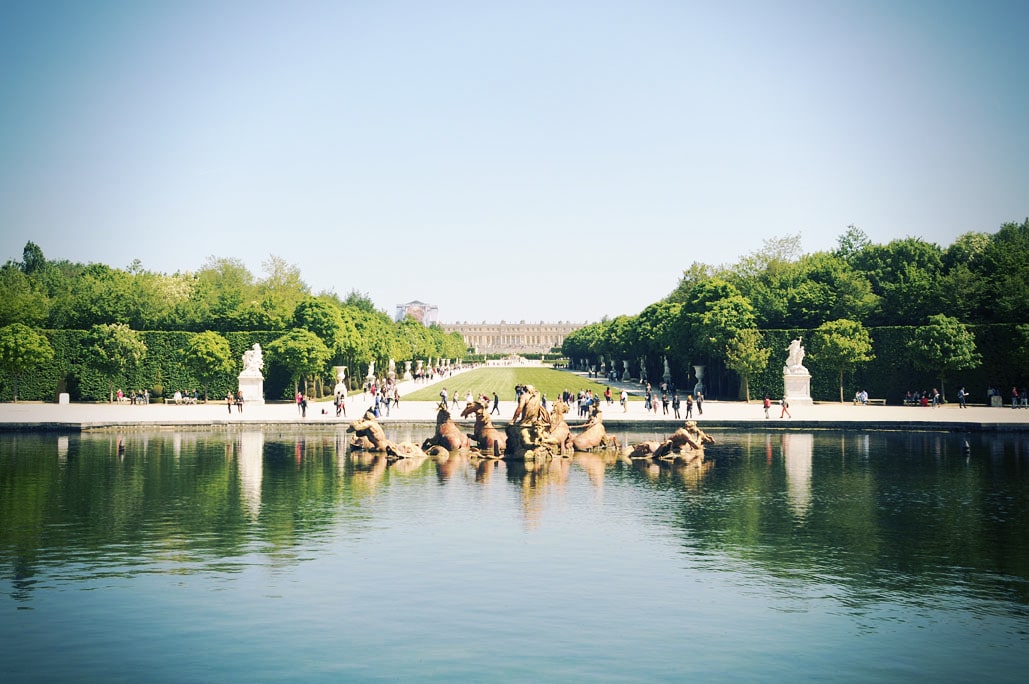 It truly makes you wonder how determined Louie the VIX was to execute such a vision. When we can't get the gardener to trim the bushes at our home in the USA.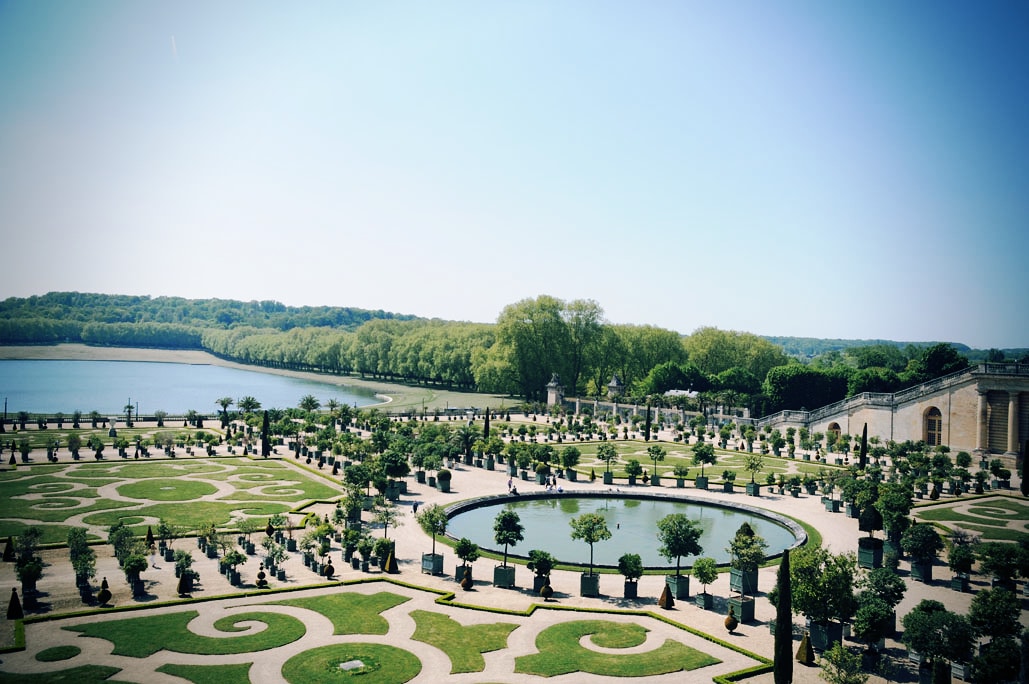 His ruthlessness and violence to build this palace has been left behind for the people of France. Today it brings in millions of tourists a year, not to mention the famous BBC show Versailles that gives you a glimpse of life before the French Revolution.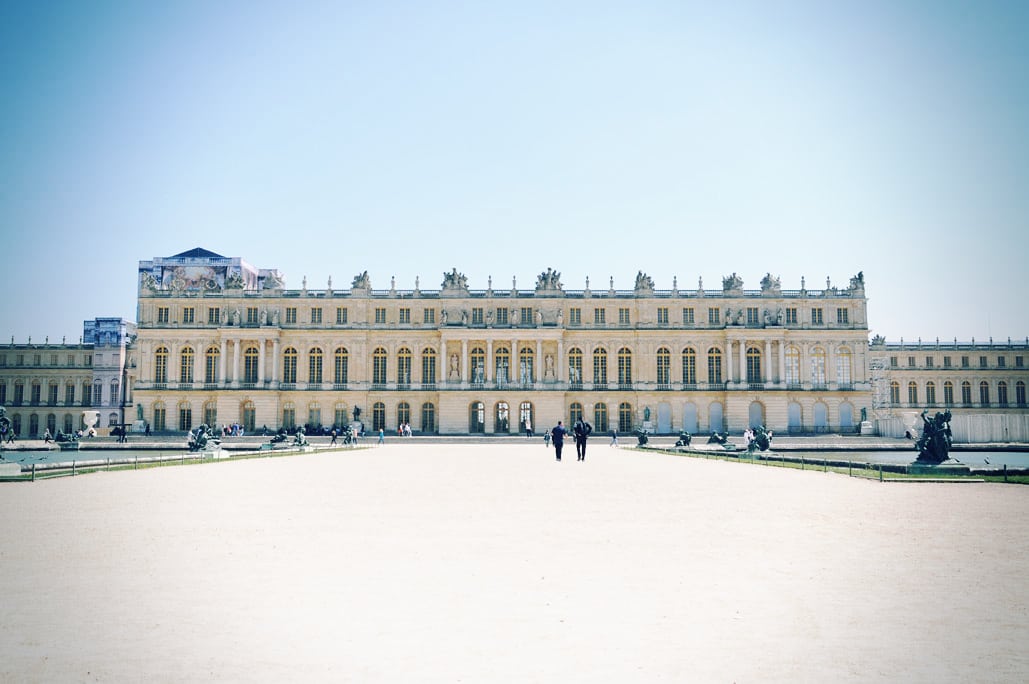 I made Jeff watch this show before we came here so he could get a clearer understanding of what this was all about.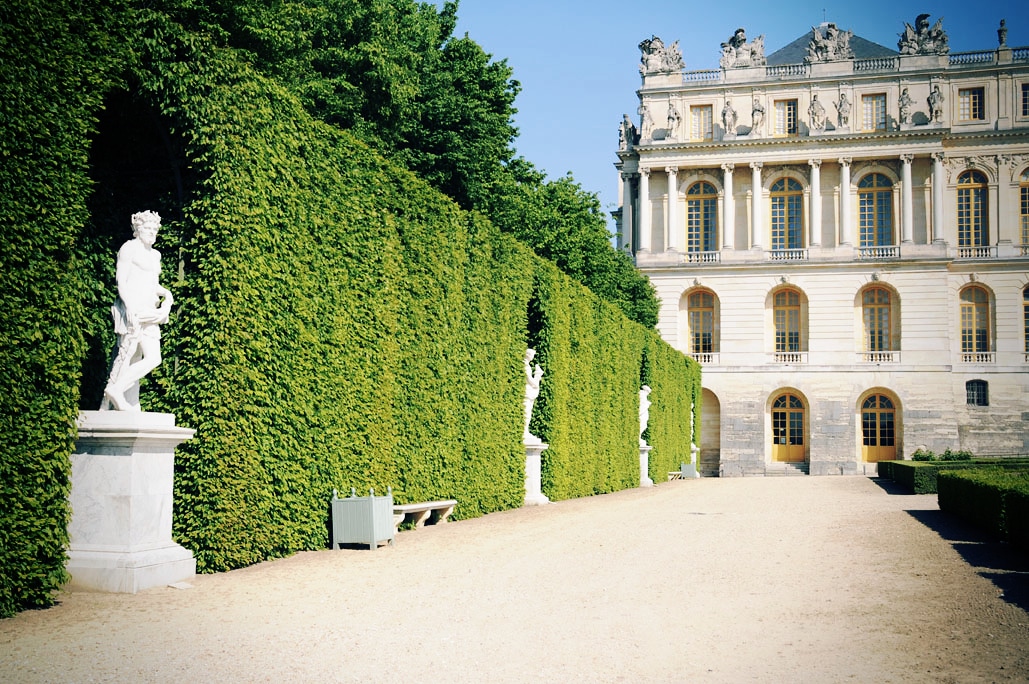 Even though it has a lot of fiction and non-fiction it is pretty accurate and is a good form of cliff notes for someone who doesn't know French history.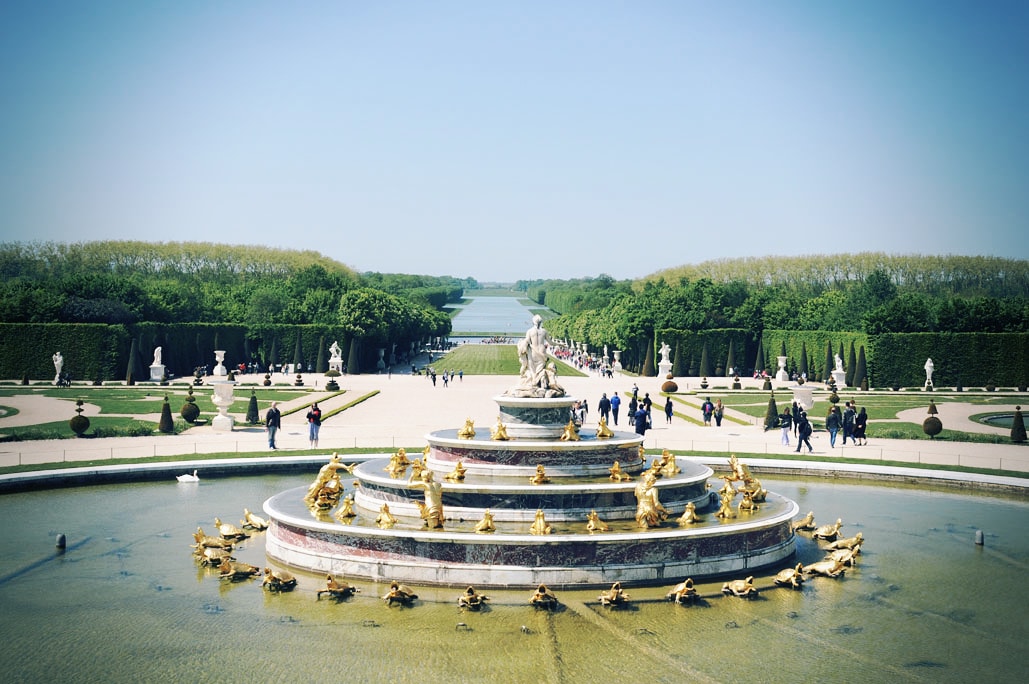 When you walk in front of the palace you don't really get how big this place is until you go to the back and the only word that comes to mind is WOW.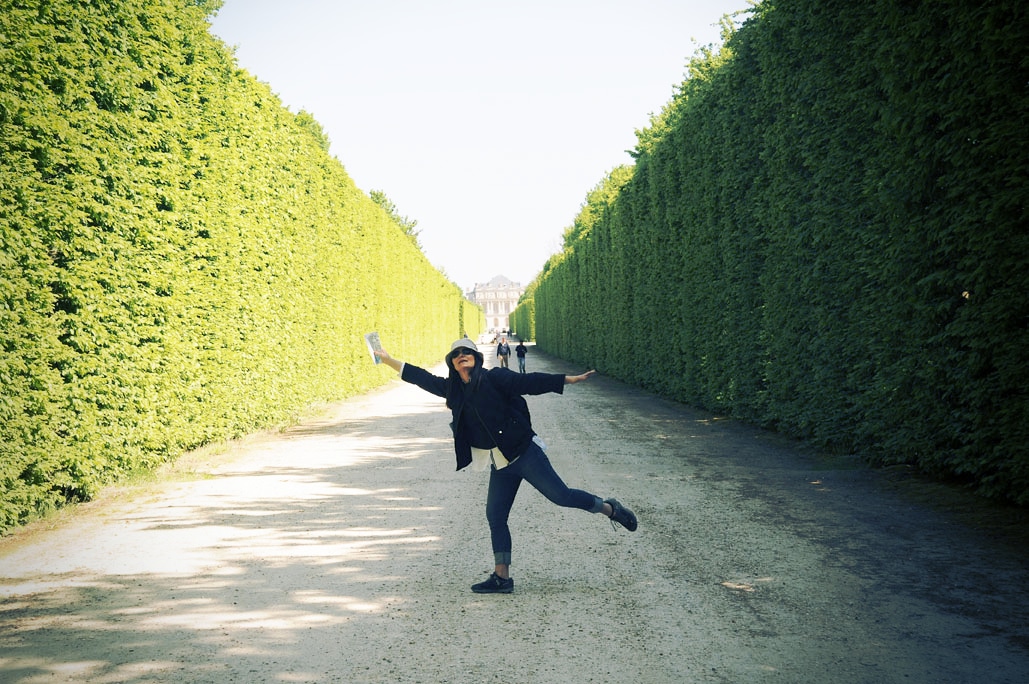 It is extraordinary in every sense of the word. You are completely amazed at the vision that is in front of you. I can't compare it to anything else that I have seen that is man-made.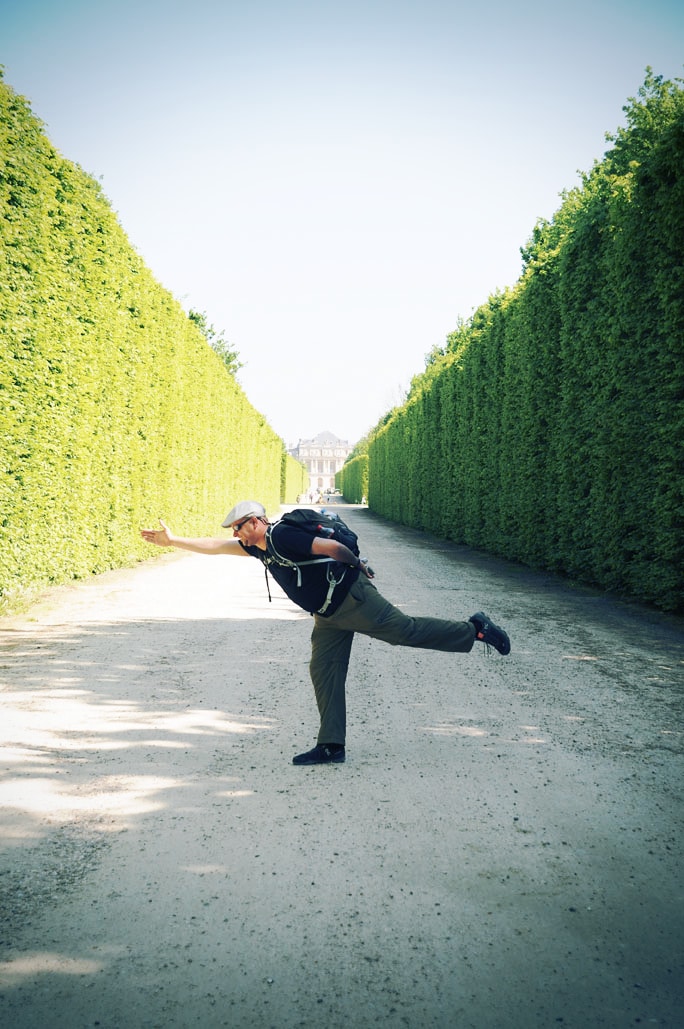 The detail lay down the path of these gardens and the beauty is breathtaking. The music from Mozart plays in the background as you walk from one garden to the other. A palace that you should not miss if you come to Paris.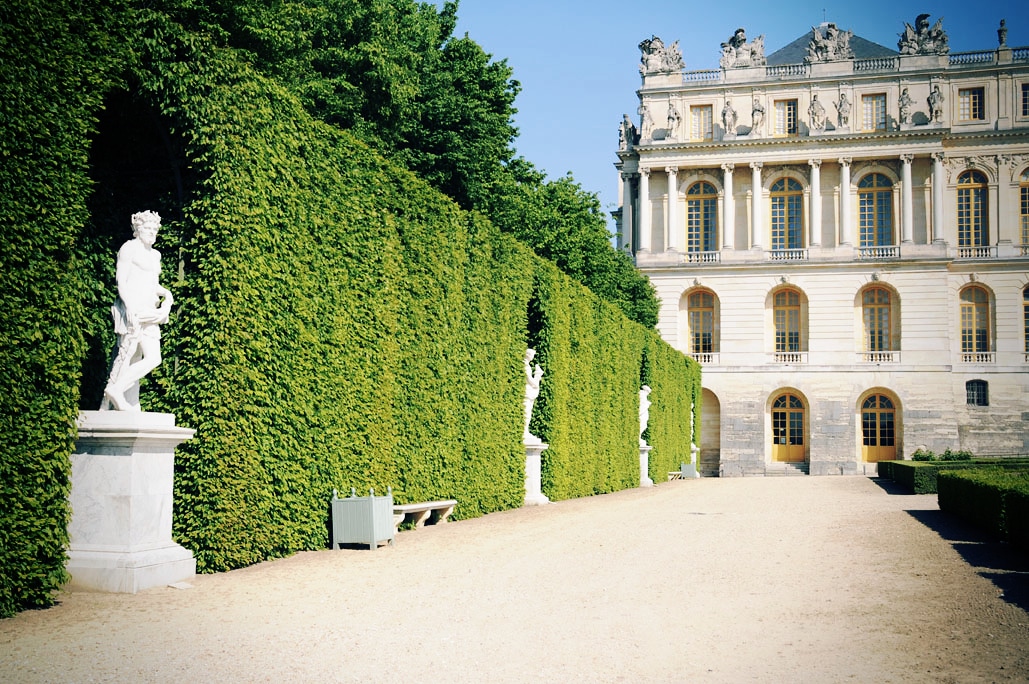 Where to Eat
After we left the Palace of Versailles in France, we walked a couple of blocks down to stop at a wifi cafe. Even if you don't love coffee you will love the cappuccino along with a crepe for an afternoon treat. Helio's Pub 1 Rue des États Généraux, 78000 Versailles, France PRICE: $27.00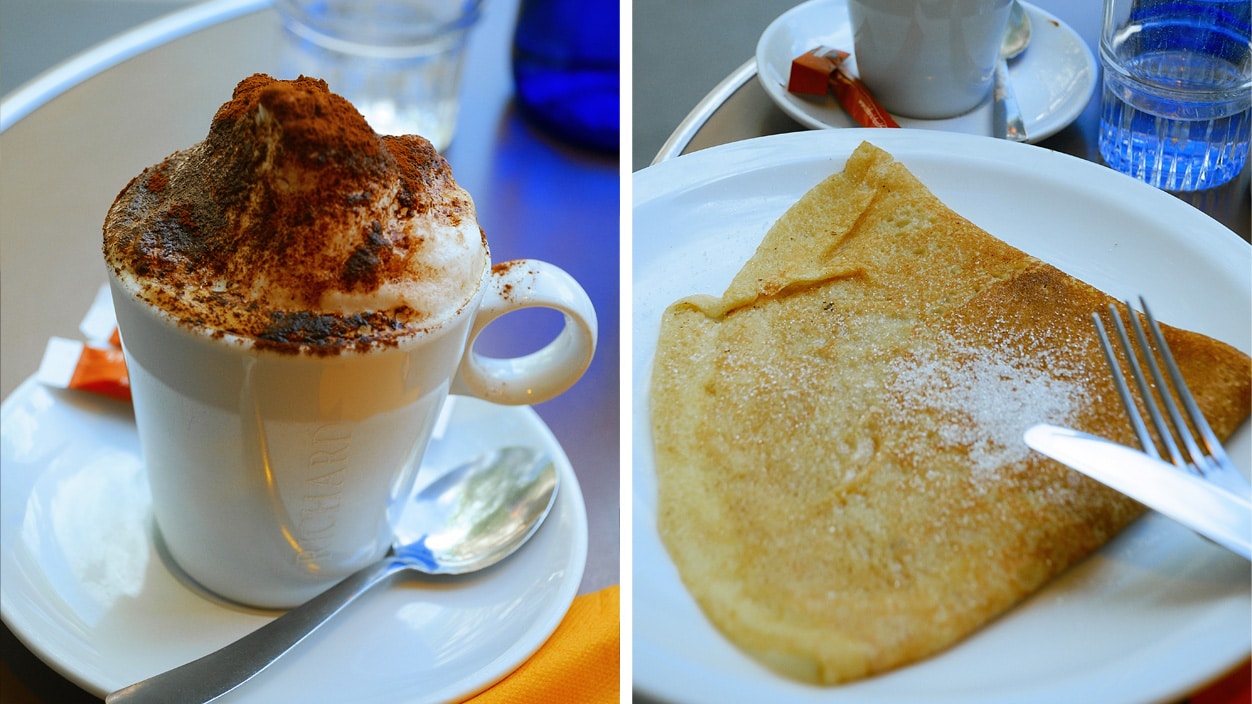 What to bring
There is lots of walking to be done when you visit the Palace of Versailles in France. I recommend you bring as little as possible to carry. After 4 hours of walking a 10-pound bag feels like it's 100 pounds.
sweater too tight around your waist if you get warm
sanitize in my small backpack
mine printed out tickets in case the iPhone does not connect to the WIFI
snack for the train
keep your money in a pouch out of sight when on the metro
mints for fresh breath!
Versailles in France My Video Tour
Places to Stay
You can easily spend 2 days in this location which is why you can buy 2-day passes. There are hotels to stay close by and plenty of restaurants to choose from while everything is within walking distance of the palace.
Hôtel des Roys Versailles
Hôtel du Cheval Rouge
Tickets to buy
Plan your trip a few days in advance so you can check the weather. Preferable a sunny day to walk the gardens. Buy your tickets here >> http://en.chateauversailles.fr/plan-your-visit/tickets-and-prices they are the cheapest and you won't wait in line. Price: $27 per person for the full estate.
Transportation
Depending on where you are staying in Paris, the Metro is the easiest transportation to the Palace of Versailles in France. It will take you about 50 minutes to get there. If you are staying by the Musee of d'Orley. This is where we picked up the Metro > yellow line Rec C. Price: $7 per person
OTHER ATTRACTIONS TO VISIT IN FRANCE:
RECIPES FROM FRANCE:
MAP//HOTELS//PLACES TO EAT
Paris Vacation
★ Like this post? ★ Let us know in the comments below or on social media using #LizzyLovesFoods and tag us @LizzyLovesFoods

You can connect with us on Instagram and Facebook account or on Pinterest. Don't forget to sign up to our newsletter & stay up to date with our latest Recipes & Travel Adventures.