Eiffel Tower in Paris France is the landmark that most people know and love. That is why it was our first stop to visit.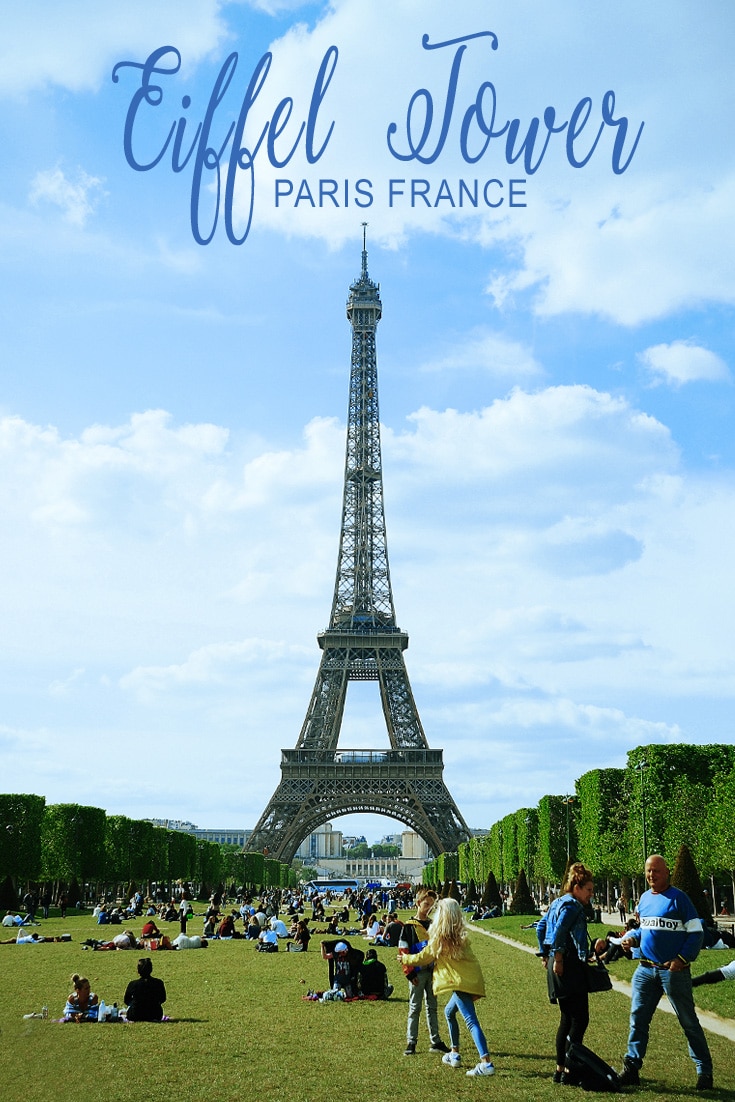 Day 1
We arrived in Paris France on a Tuesday morning flying in on Air France. The first thing we did was to get a cab to our apartment that we rented for our stay. I picked the best place in Paris which is Saint-Germain-des-Prés area. It centrally located to everything so walking to everything is pretty easy and cabs are easy to find at this location.

The Front of our Apartment
After we dropped our bags we decided to walk around and explore our neighborhood. One of the things that I loved about being in France are all the bakeries and shops that are along every street you walk by. We had a little restaurant by the apartment that the owner gave us all the info about the neighbors. To my surprise Karl Largerfield of Chanel lived across the street. Who would of thought! We saw him having dinner when he drove up in a Rolls Royce and I keep saying to Jeff he looked familiar. So you see you, can run into famous people in the streets of Paris and not even know it.
Breakfast at Paul's

A typical breakfast in France is always bread with butter and jam. Let's not forget the cappuccino and a glass of freshly squeezed orange juice to wash it down. Jeff needed a little something extra so we ordered quiche lorraine that came with a salad. This was more then enough for breakfast and lunch for the day. Price: $37.00
Tour the Eiffel Tower

Touring the Eiffel Tower in Paris France is the best at night so bring a jacket and a sweater because it can be pretty cold at the top. Do the elevator ride unless your in great shape and can climb 730 steps to the top.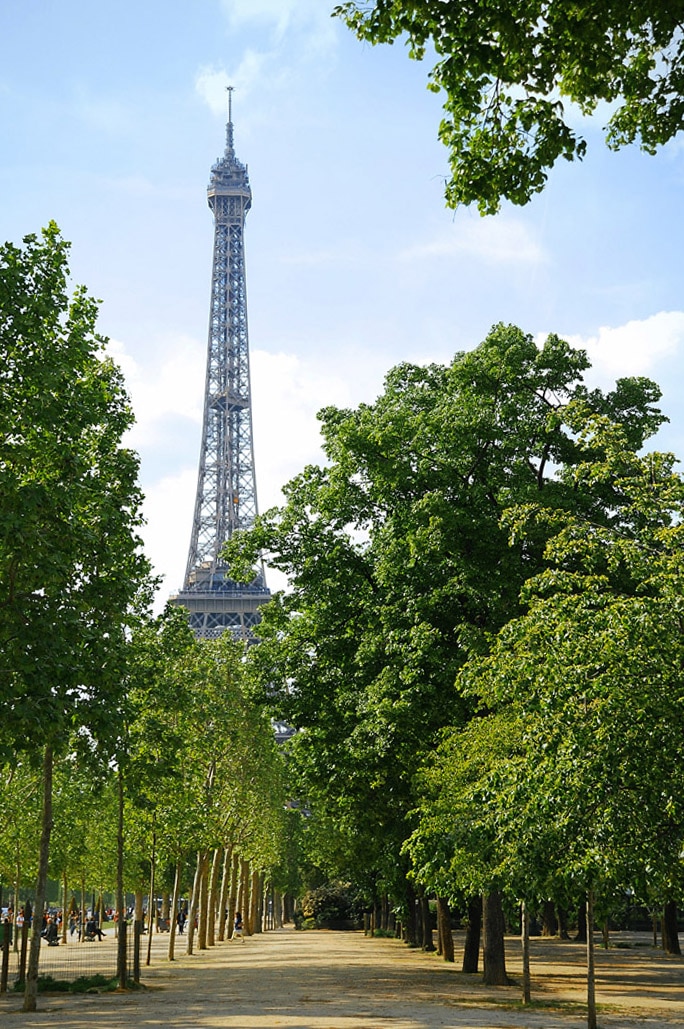 There is a restaurant on the top but it is very expensive and you can find plenty of other places to eat close by the Eiffel Tower in Paris France.
Video Tour of Eiffel Tower & Dinner in Paris
I filmed this video to share with you of the Eiffel Tower top and dinner in Paris at the best bistro in town!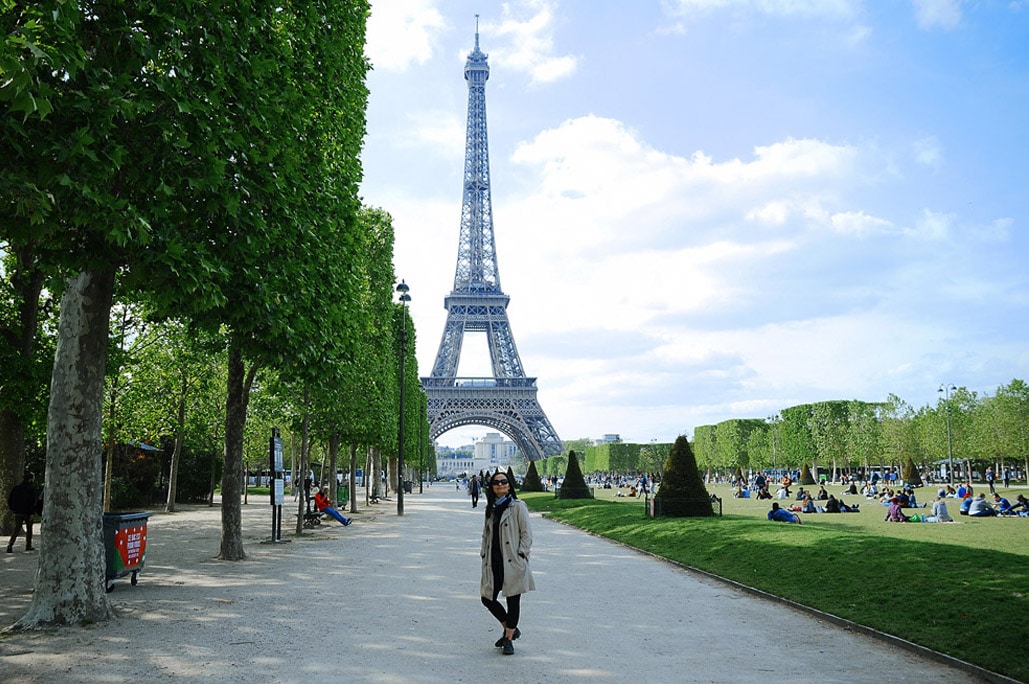 As the sunsets in the city of Paris around 9:30pm, the city glows with a magical light that is soft pink and orange.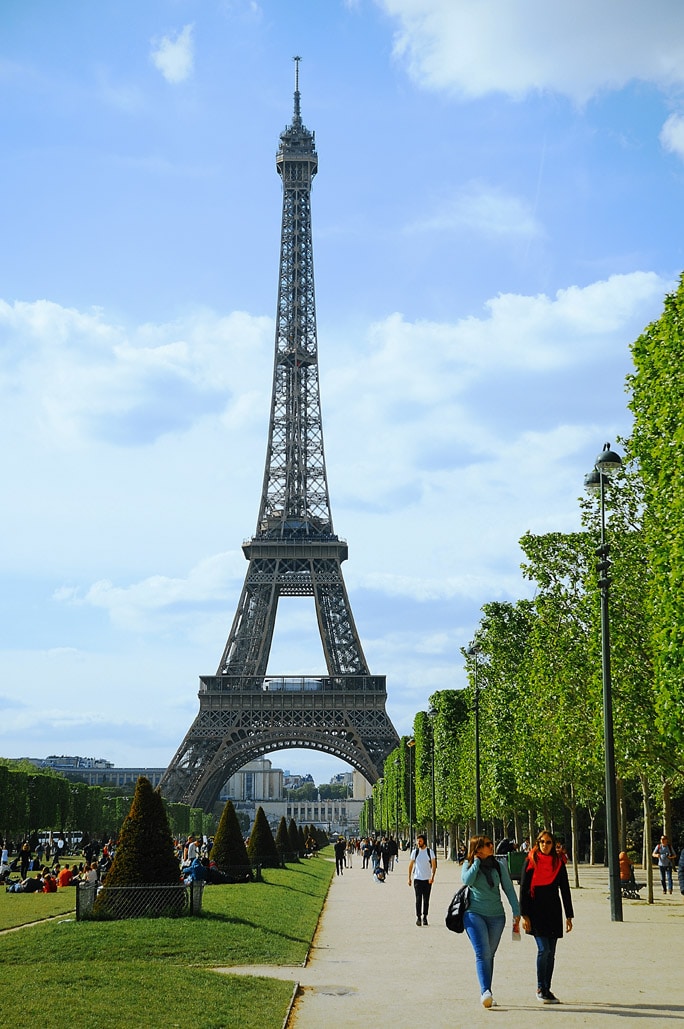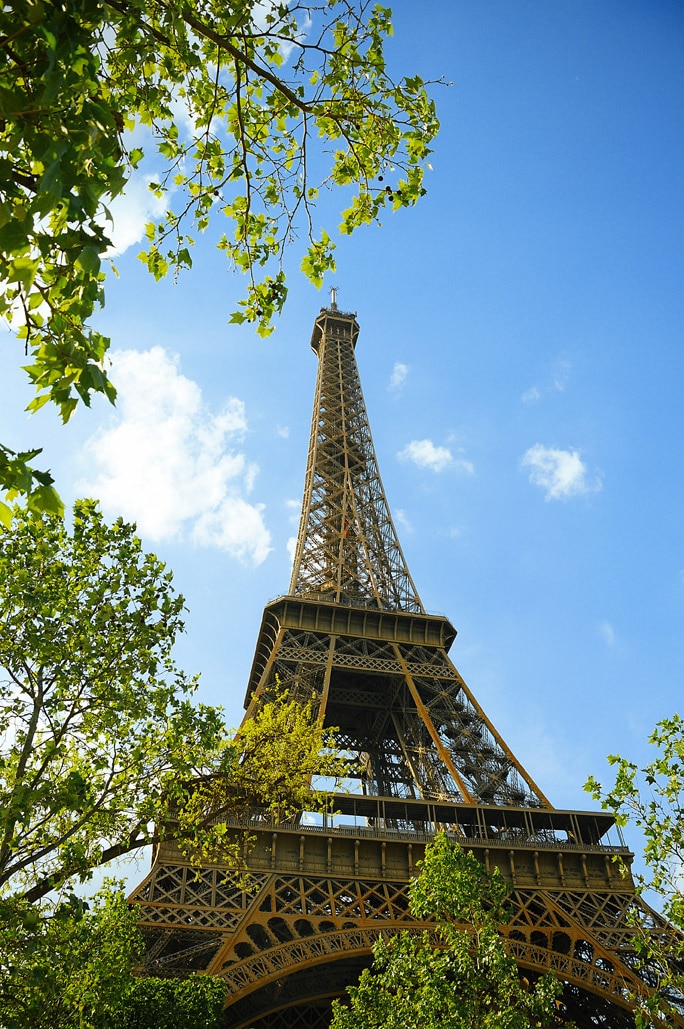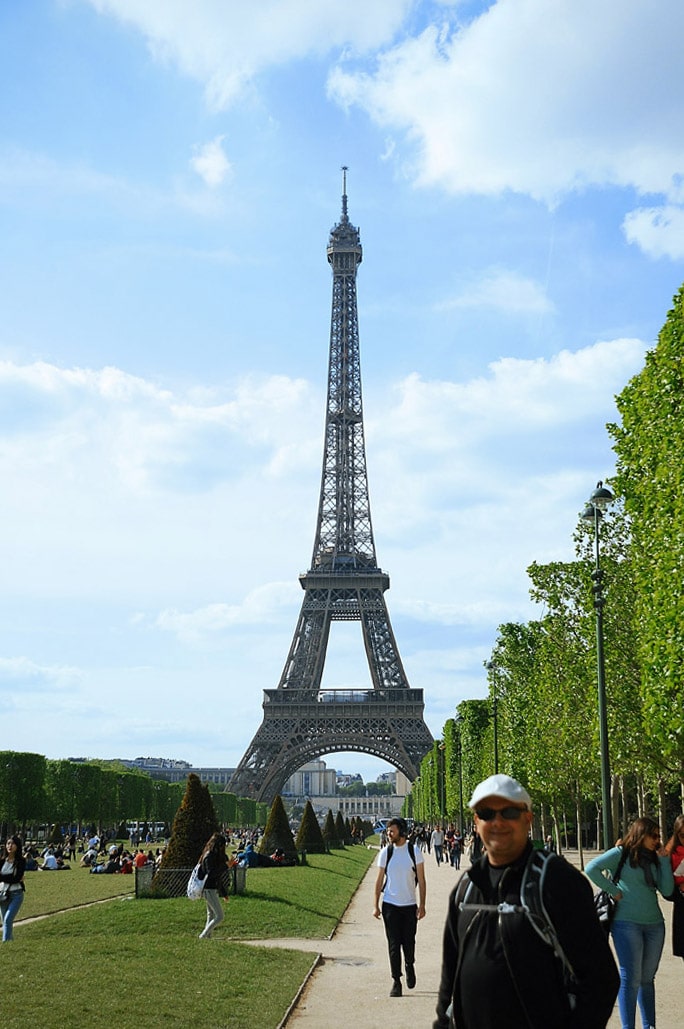 We waited at the top till sunset and kissed at the top of the Eiffel Tower. This was definitely one of Jeff's favorite parts of our visit.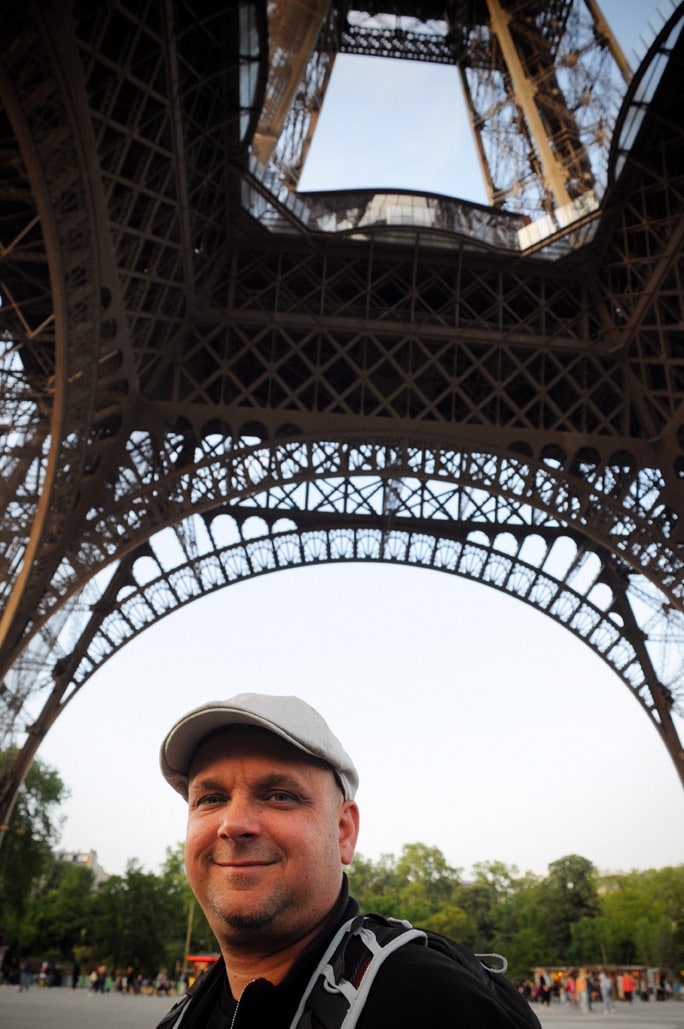 It's was Jeff first time at Eiffel Tower in Paris France and what a joy to see his face when he looked over the Paris skyline. A truly special day for both of us but now it was time to have some dinner and experience a famous bistro right next door to where we were staying.
Eiffel Tower in Paris France - View from the Top

Dinner at La Caléche Restaurant
This little French bistro was rated as the #1 bistro in Paris. The owner is a delightful and speaks perfect English. The bistro runs a special for the day so we had the fish and a wonderful chicken with a cream sauce on to top. I of course order the wine because France does indeed have the best wine where ever you go! Price: $87.00

Tickets
I would recommend you buy your tickets in advance. Price: $25.00 to the top. The tickets can be purchased at www.toureiffel.paris/en
OTHER ATTRACTIONS TO VISIT IN FRANCE:
RECIPES FROM FRANCE:
MAP//HOTELS//PLACES TO EAT
Like this post? Let us know in the comments below or on social media using #LizzyLovesFoods and tag us @LizzyLovesFoods
You can connect with us on Instagram and Facebook account or on Pinterest. Don't forget to sign up to our newsletter & stay up to date with our latest Recipes & Travel Adventures 😉