We got ready on Friday to join the family for Holiday Joy in New England. It was a quick 3 day trip to Rhode Island to see my side of the family.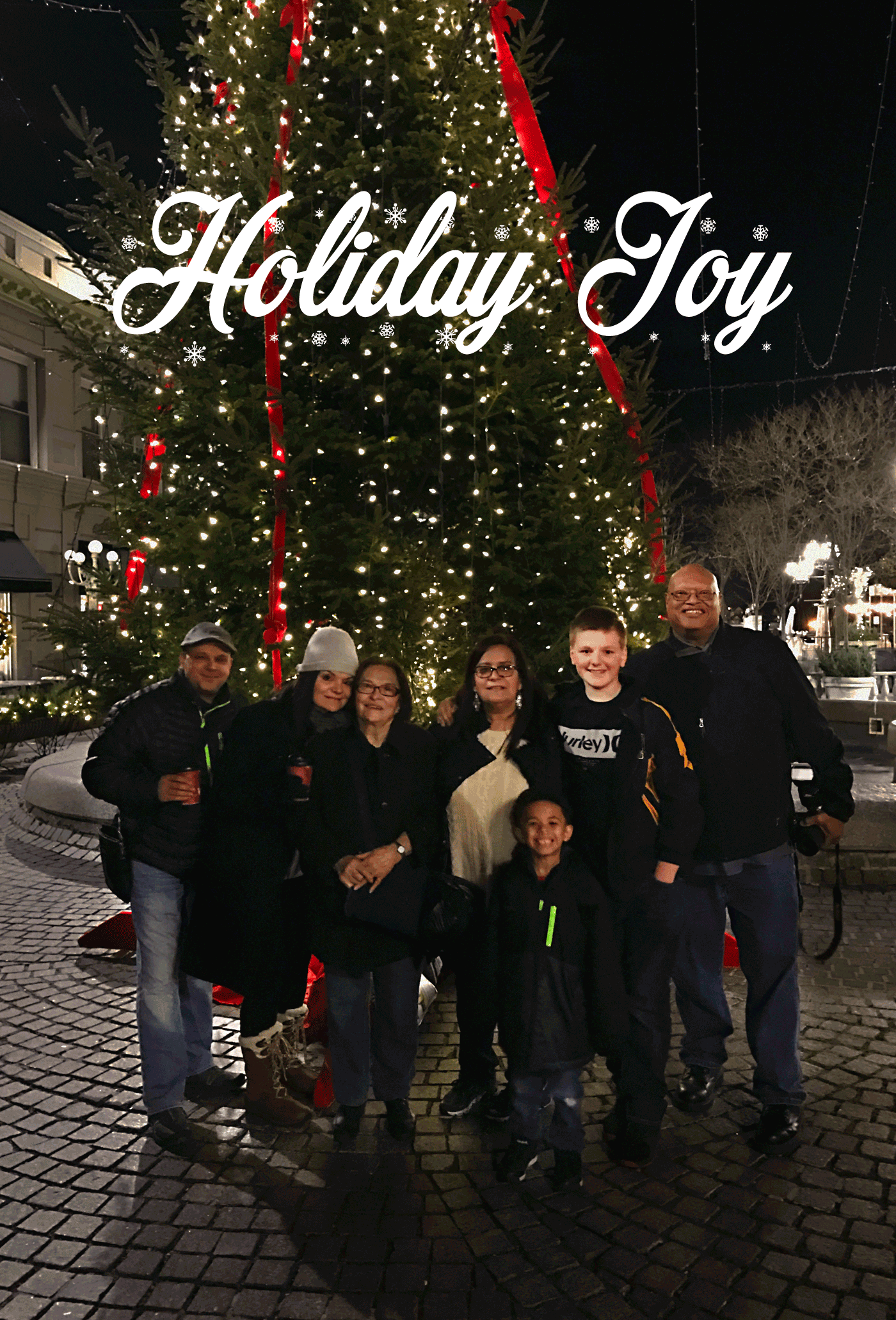 As we all know, once your married it's time to split the holidays up among families from state to state.
Day 1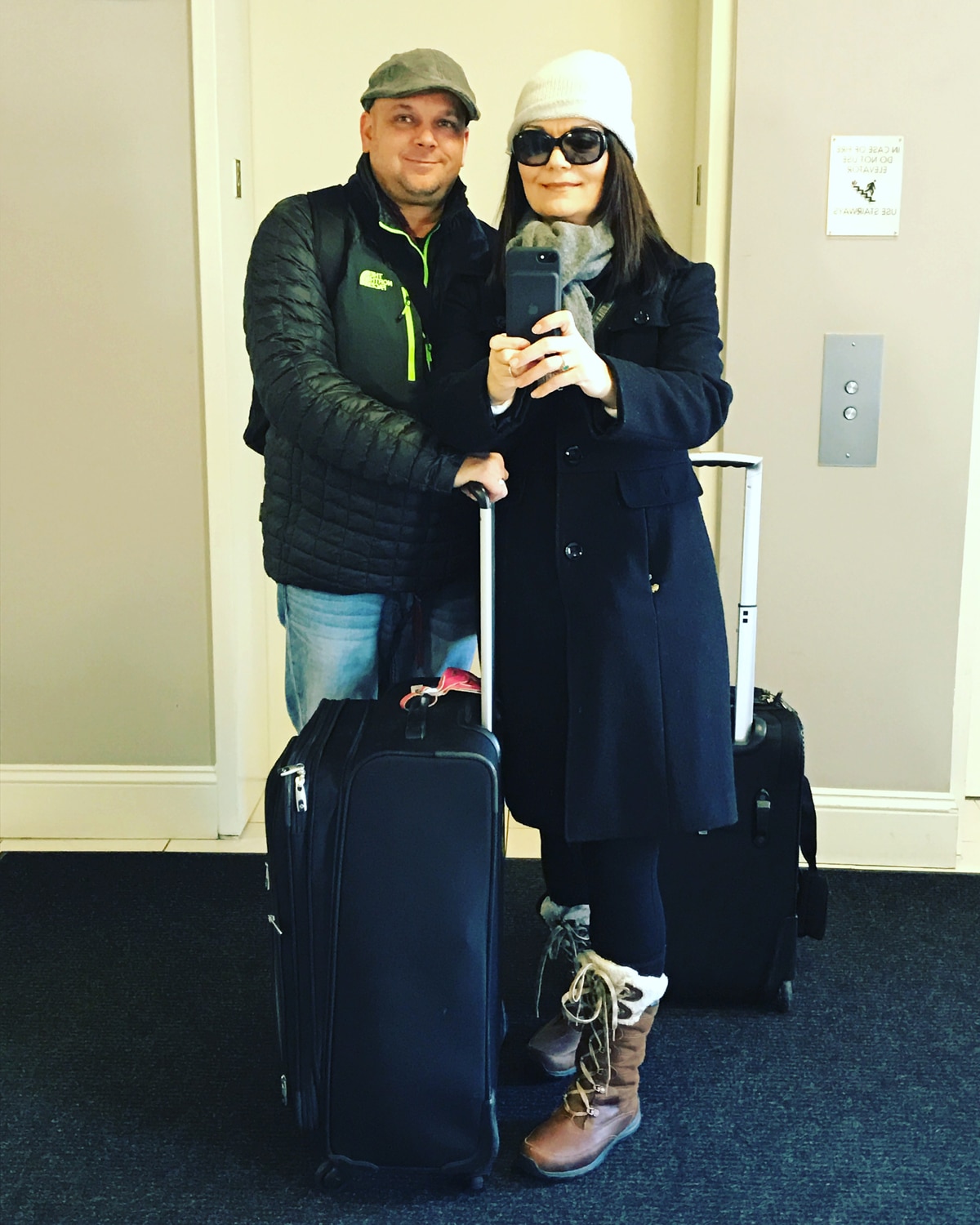 Our first stop was Reagan National Airport to catch a flight. We bought our tickets back in August so the flight were $160 per person. Not a bad deal for a holiday flight! My sister picked us up in Rhode Island and off we went to get the whole family for a fun filled evening. > >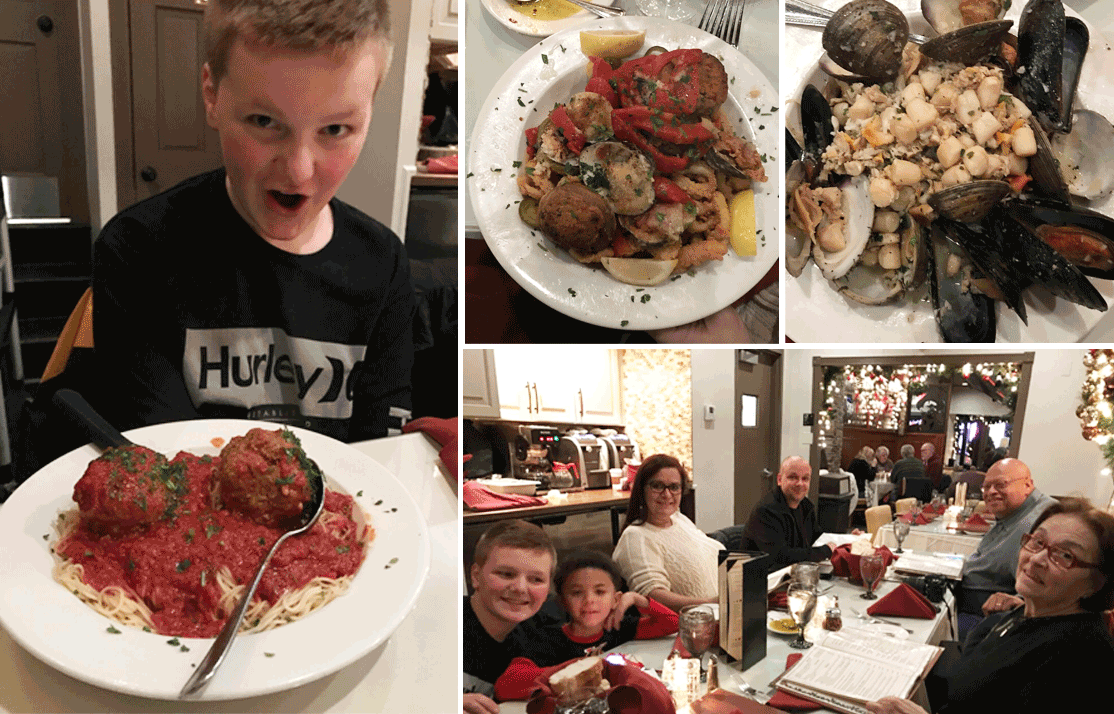 Dinner at Andino's – Federal Hill, Rhode Island
I had promised Jeff an Italian dinner he would never forget, so this is the place! If you can't go to Italy for real Italian food you go to the "Hill." The food is full of flavor and the meatballs are the size of your head, as my nephew would say.
National Shrine of Our Lady of La Salette in Attleboro, MA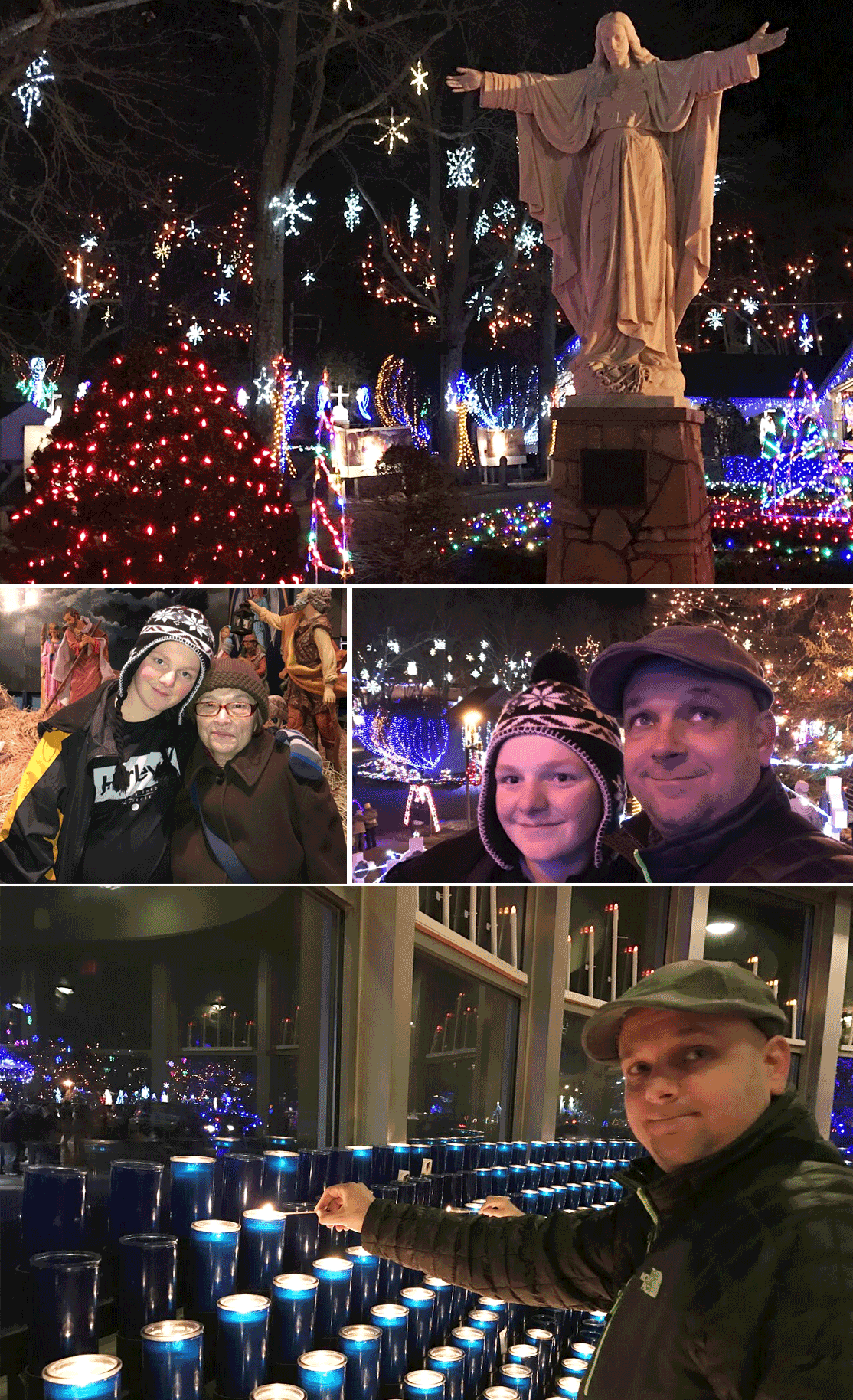 This has been a tradition in our family for a few years. I brought my nephew for the lights and the hot chocolate over the years, now it was Jeffrey's turn. Our visit to the festival of lights and giving thanks to God for all that we have received in life.
Day 2
Today was Christmas Eve and the last minute purchase where being made at Seabra Foods for a traditional Portuguese dinner. We picked up some cheese and prosciutto for the appetizers and my mom made her famous fish cakes that are better then anyone else's! After that trip, I became the delivery person for my mom's cakes that she gives my aunts and uncles every year.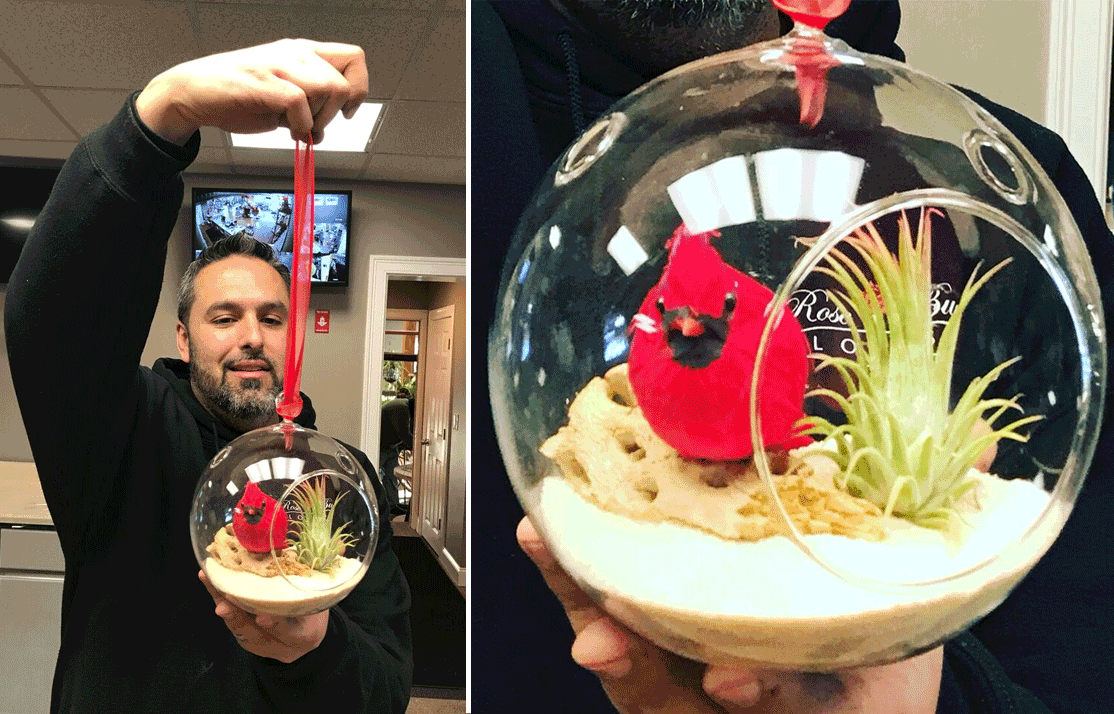 A quick stop at Rosebud Florist, where my cousin is the proud owner. So if your in need some beautiful flower arrangement for the holidays stop on by! As I left the flower shop I stopped by my fathers grave to place flowers and wish him a Merry Christmas in heaven.
Saint Jude Church, Lincoln Rhode Island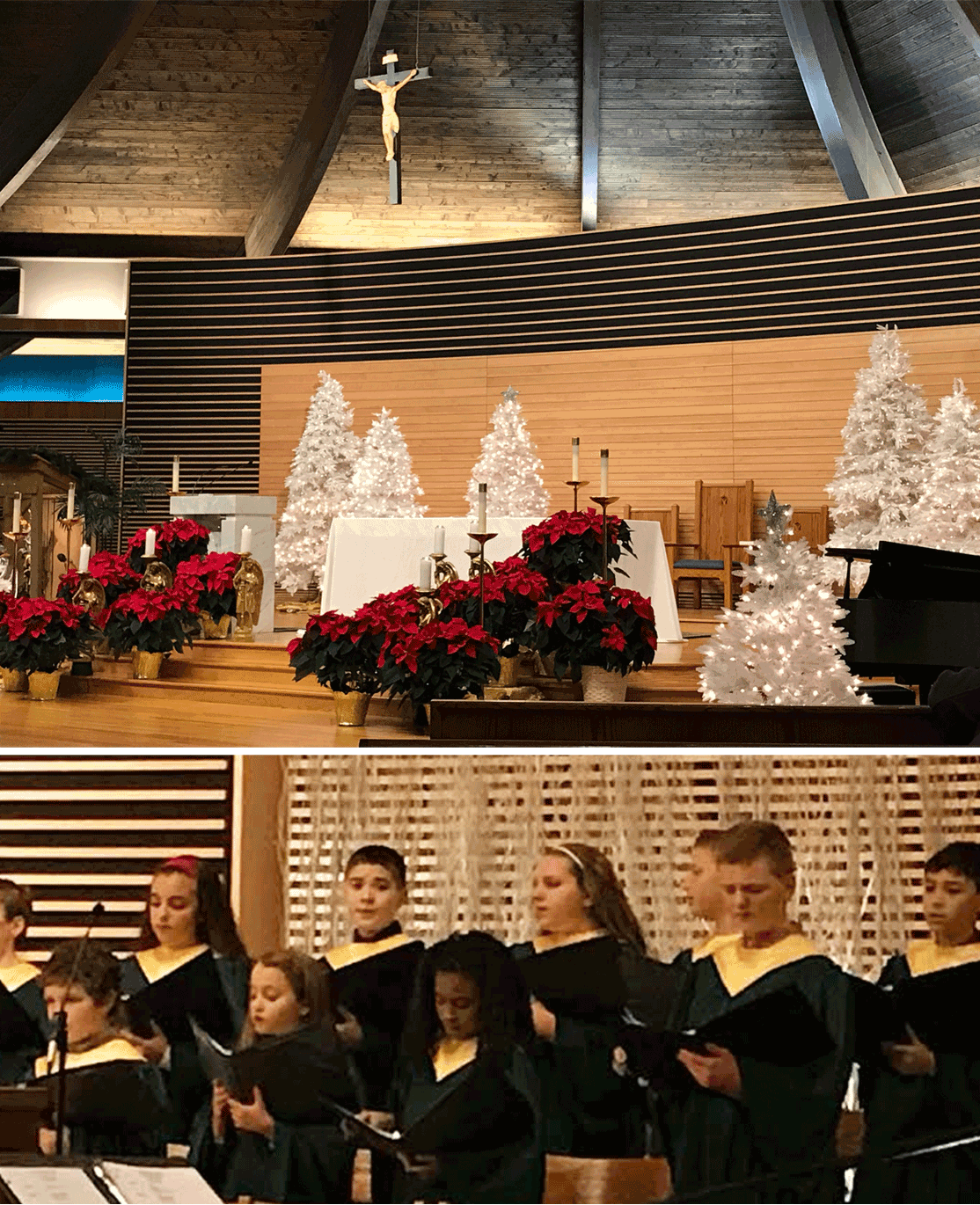 Our next stop was church at 5:30 on the dot! My nephew was singing in the chorus and we could't be late for his performance. I had tears when I heard him sing, he has become such a little man.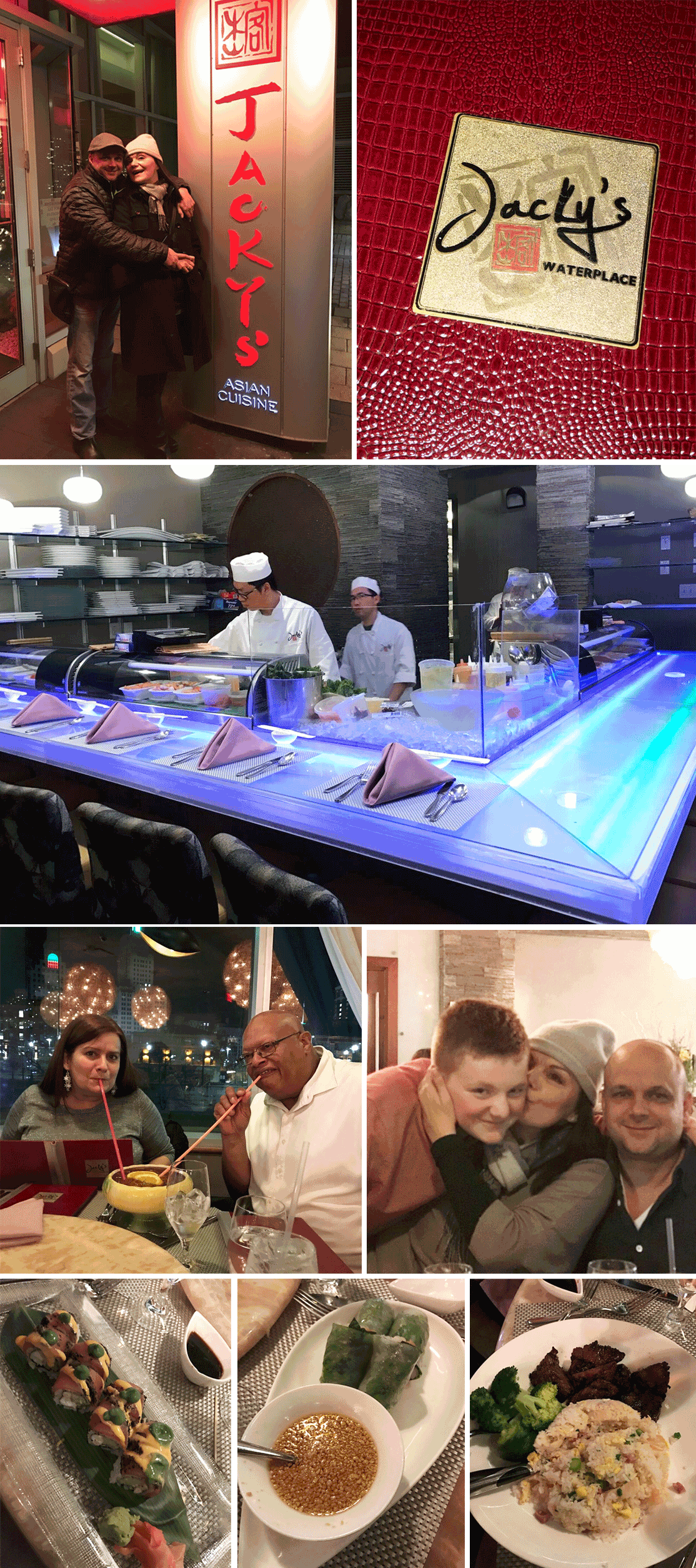 We ended up making reservations to Jack's Galaxy for a Christmas Eve dinner. We tried to avoid the overload and enjoy our family without the clean up of another kitchen meal. It was one of the nicest Christmas Eve's that I spent with my sister and not to mention the food was great!
Day 3
It's was Christmas morning and I made breakfast for everyone while my sister got things ready for Christmas dinner. After everyone was done with my maple sausages with apples and scrambled eggs, it was time to open the presents! The kids are first of course and the adults last.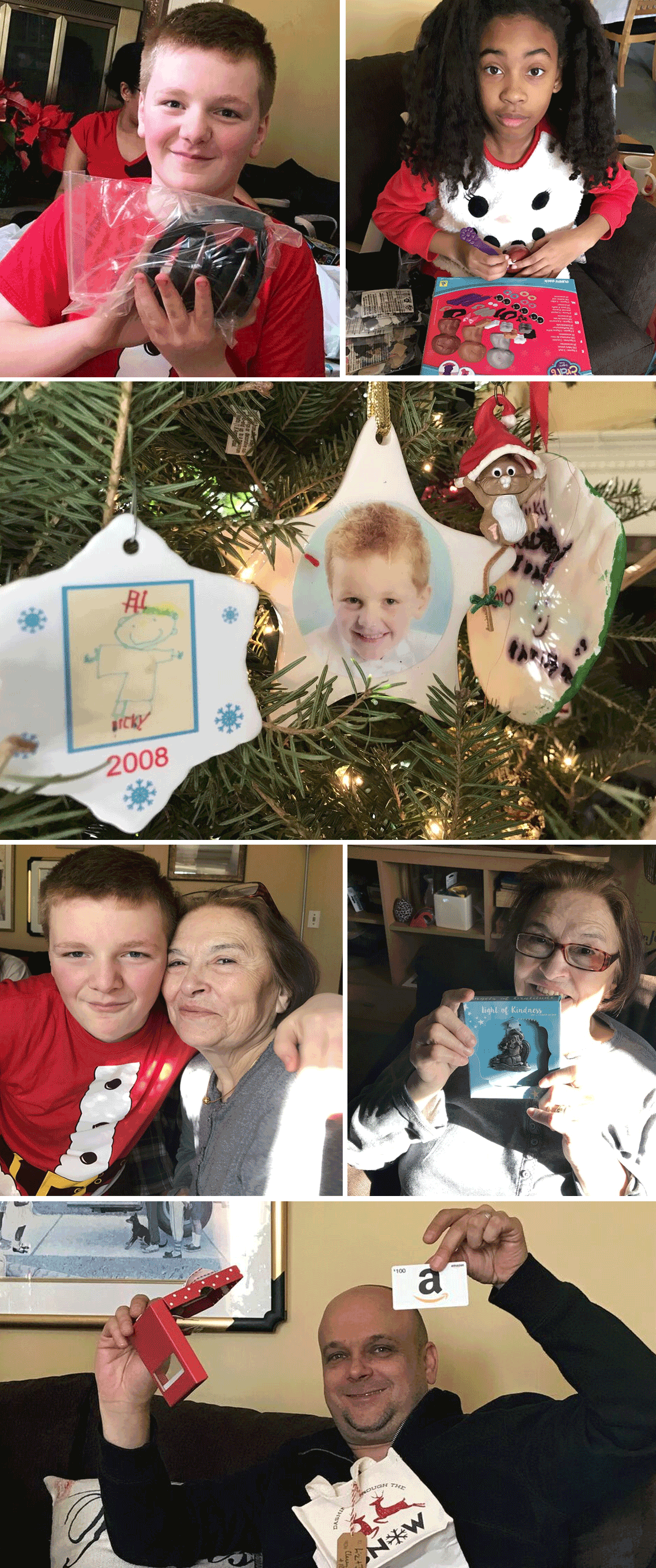 It makes me feel very fortunate to see how much we have, from gifts, to food we eat, while so many have nothing. This year we bought a home and decided to limit our giving when everyone in our families has so much. When I was growing up, the holidays were for kids to get presents and not for adults.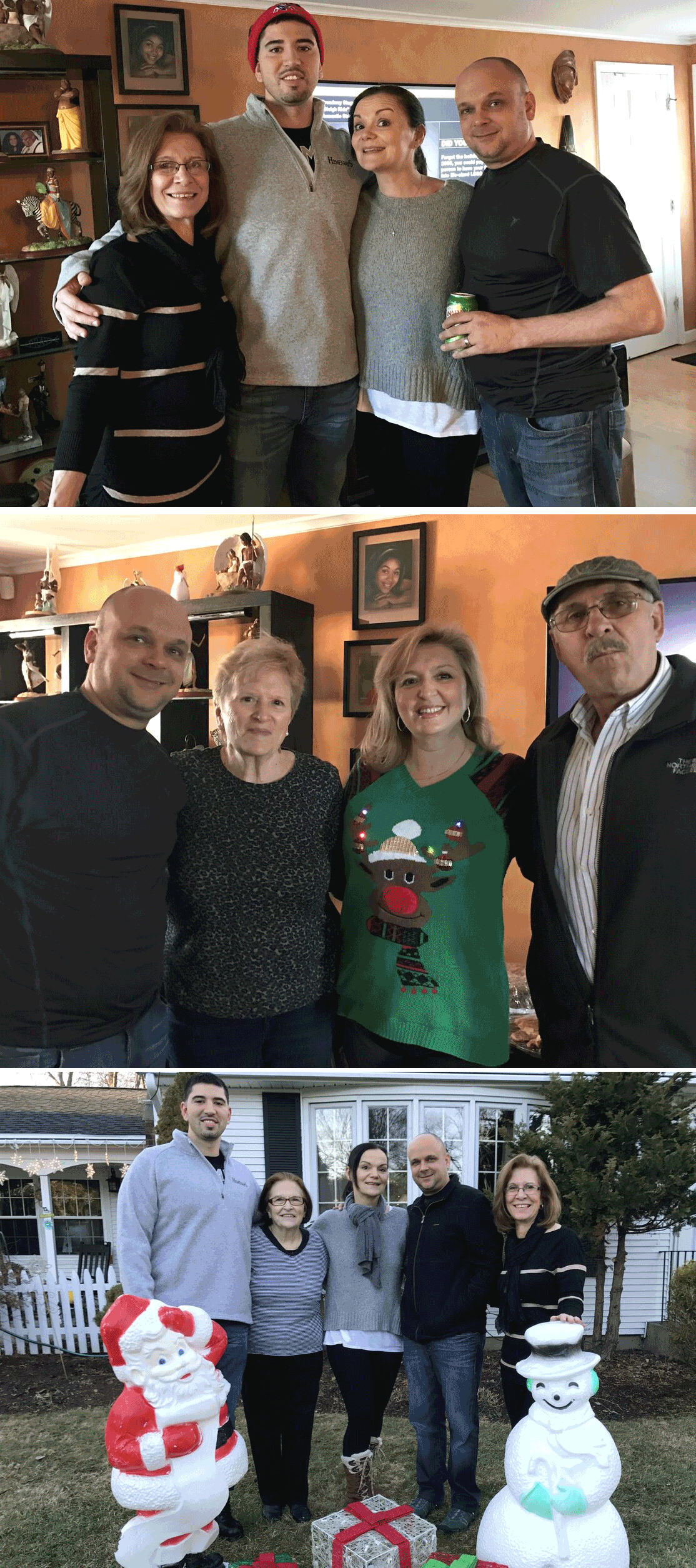 As I get older I see the amount of waste we cause every year just from what we throw out from the year before. So we have started a new tradition to only buy gifts for the children, and once your 18 years old, we will give you chocolate!
After the children went off to play with their new Christmas gifts, we went back to the kitchen to cook for a festival meal! We left at 3:30pm on Christmas Day and had Uber take us to the airport so everyone could continue with there Holiday drinks.
The world changes around us as we get older and family members pass away and holidays become precious. Memories of loved ones that have passed are remembered during this time.
This year I lost 3 special ladies in my life and they were missed this Christmas. As we come together during the holidays, lets not forget to be kind to one another, and not be so wasteful to Mother Earth for 2017.
I hope your Christmas was memorable and loving as mine. Wishing everyone a Happy New Year!