Every year, the Enchanted Christmas Lights returns to Tropicana Field in St. Petersburg, Florida. This year we decided to travel over on Christmas Eve.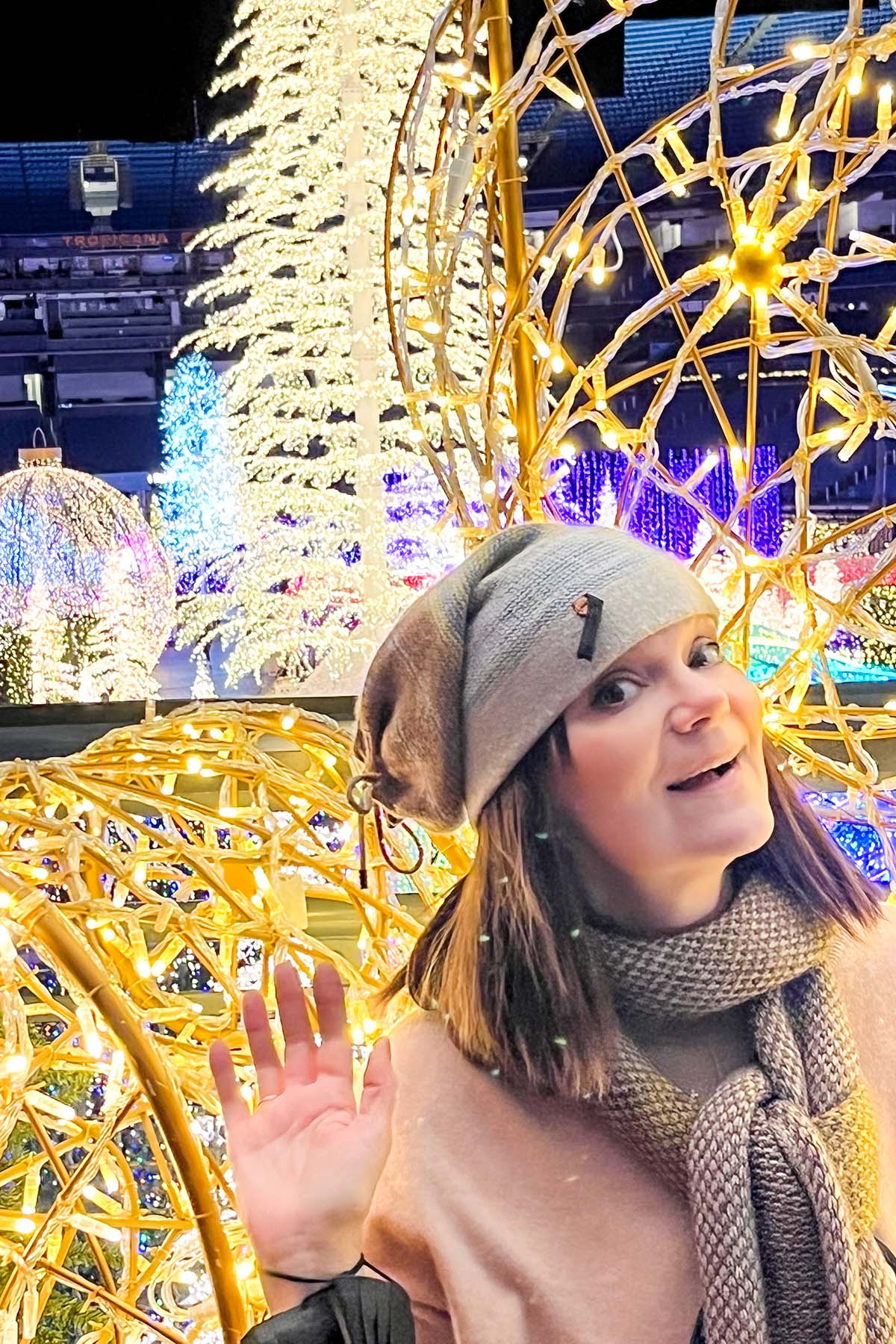 This immersive walk-thru light maze was a great place for Jeff and me to enjoy Christmas Eve. Now you may think this is just for kids but I assure you this is for grownups. You can always tell when there is a large amount of liquor at extremely high prices at an event.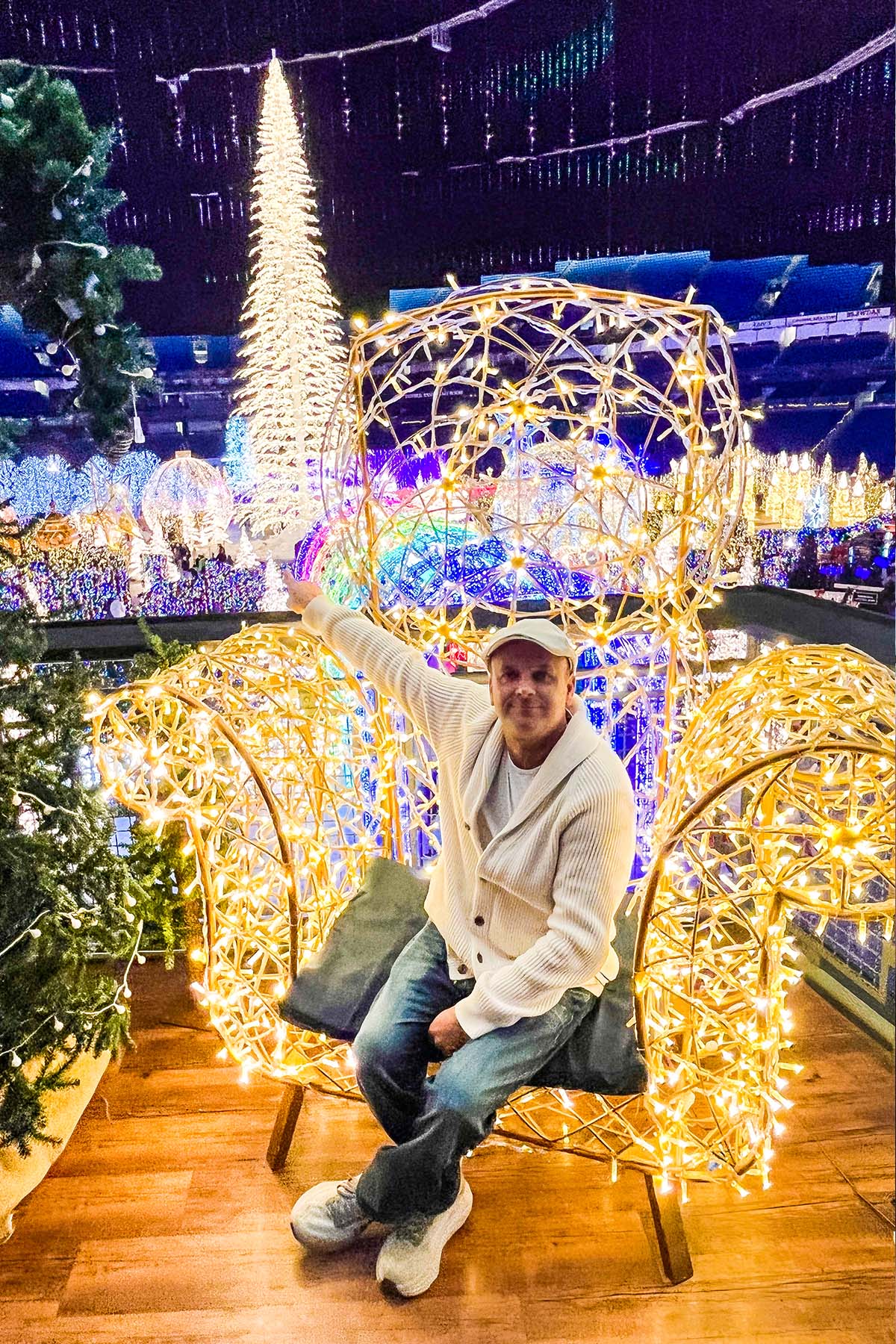 Let me just say that I was completely in love with this magical experience of lights. This was the perfect place to start the Christmas Season.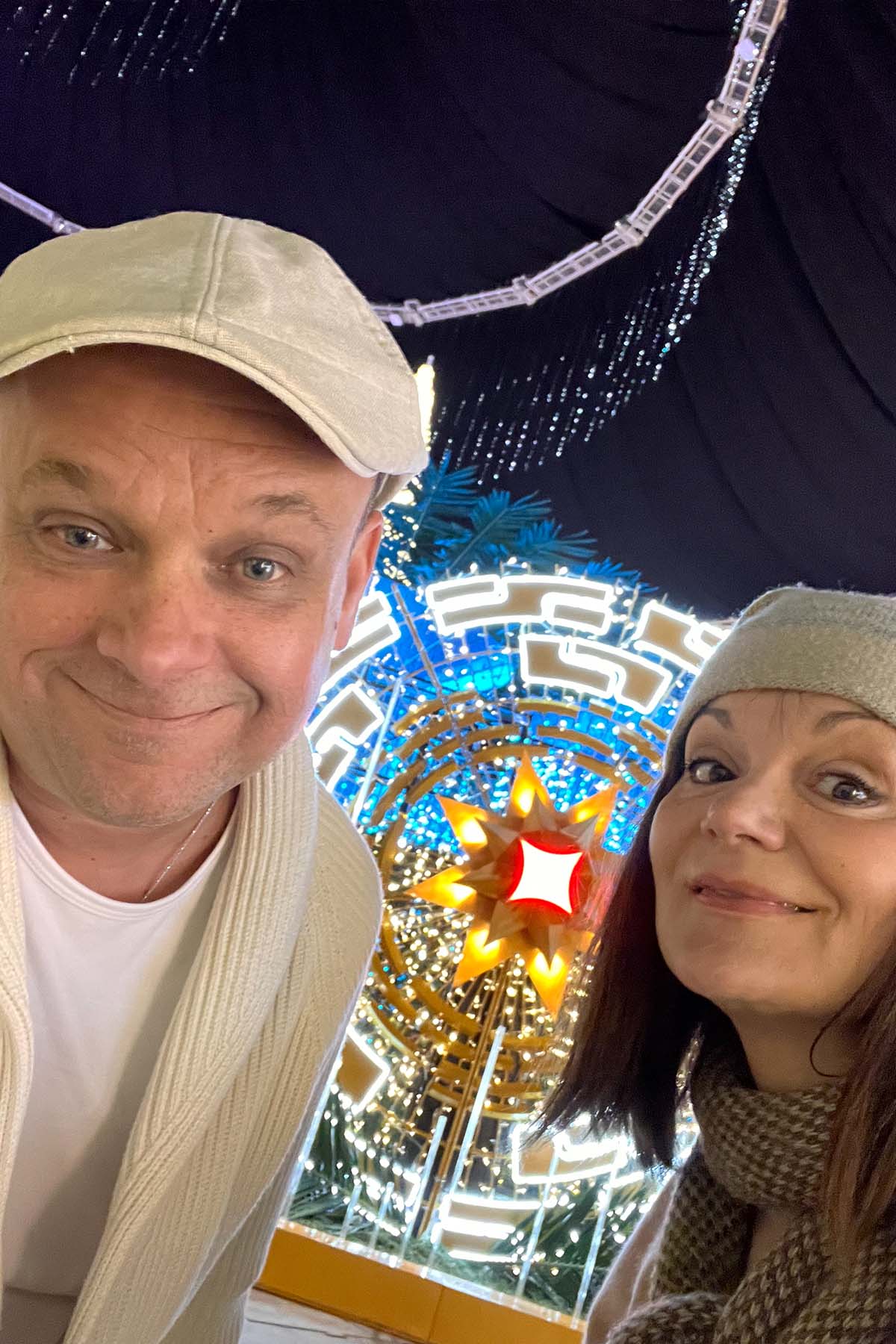 I wanted to make sure I shared this with everyone in case you visit Florida and decided to attend this incredible light display in Saint Petersburg during the holidays. Now let me tell you about the world's largest holiday-themed light event indoors.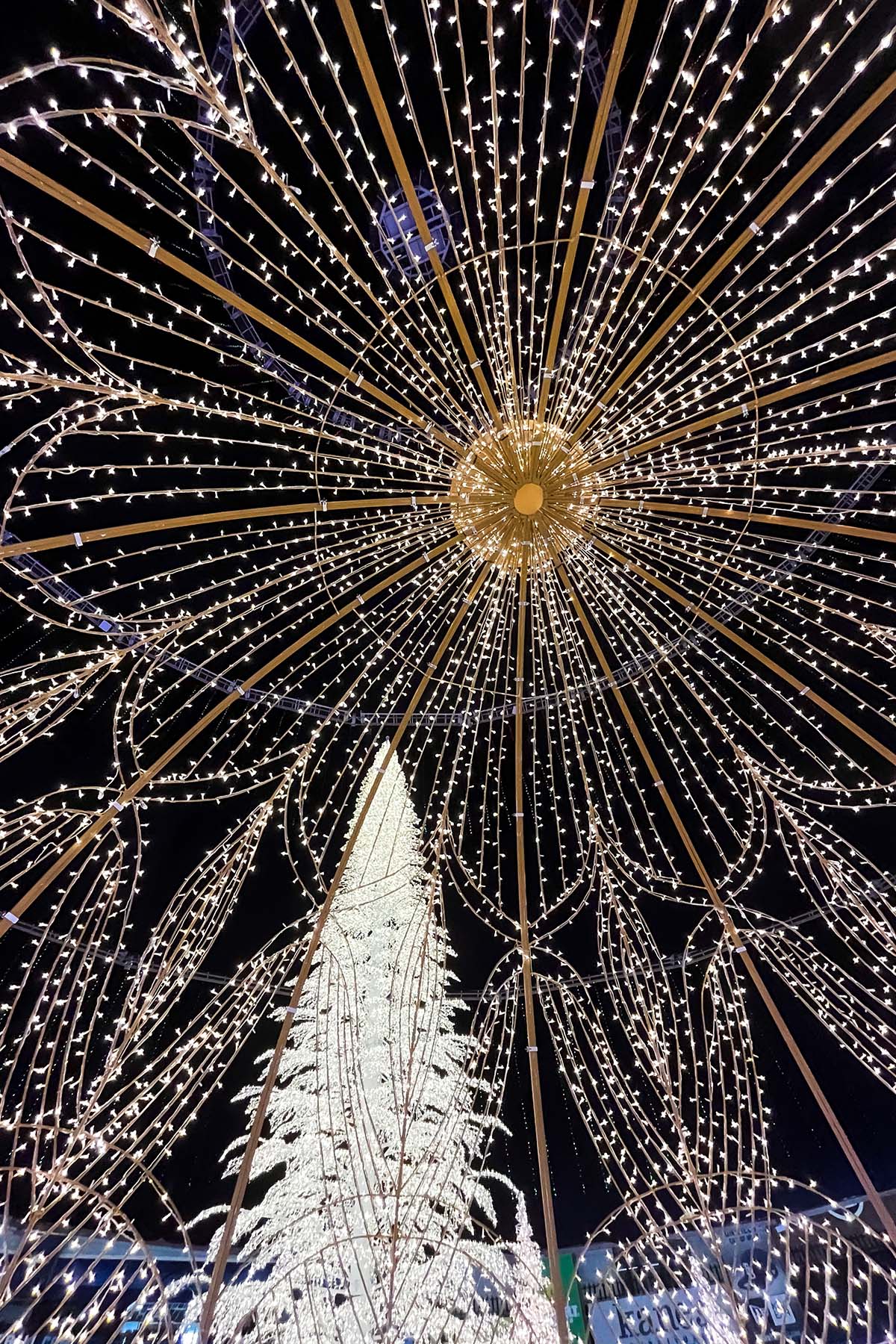 Incredible Light Displays
This popular attraction is really a scavenger hunt with light sculptures to find in the middle of the maze.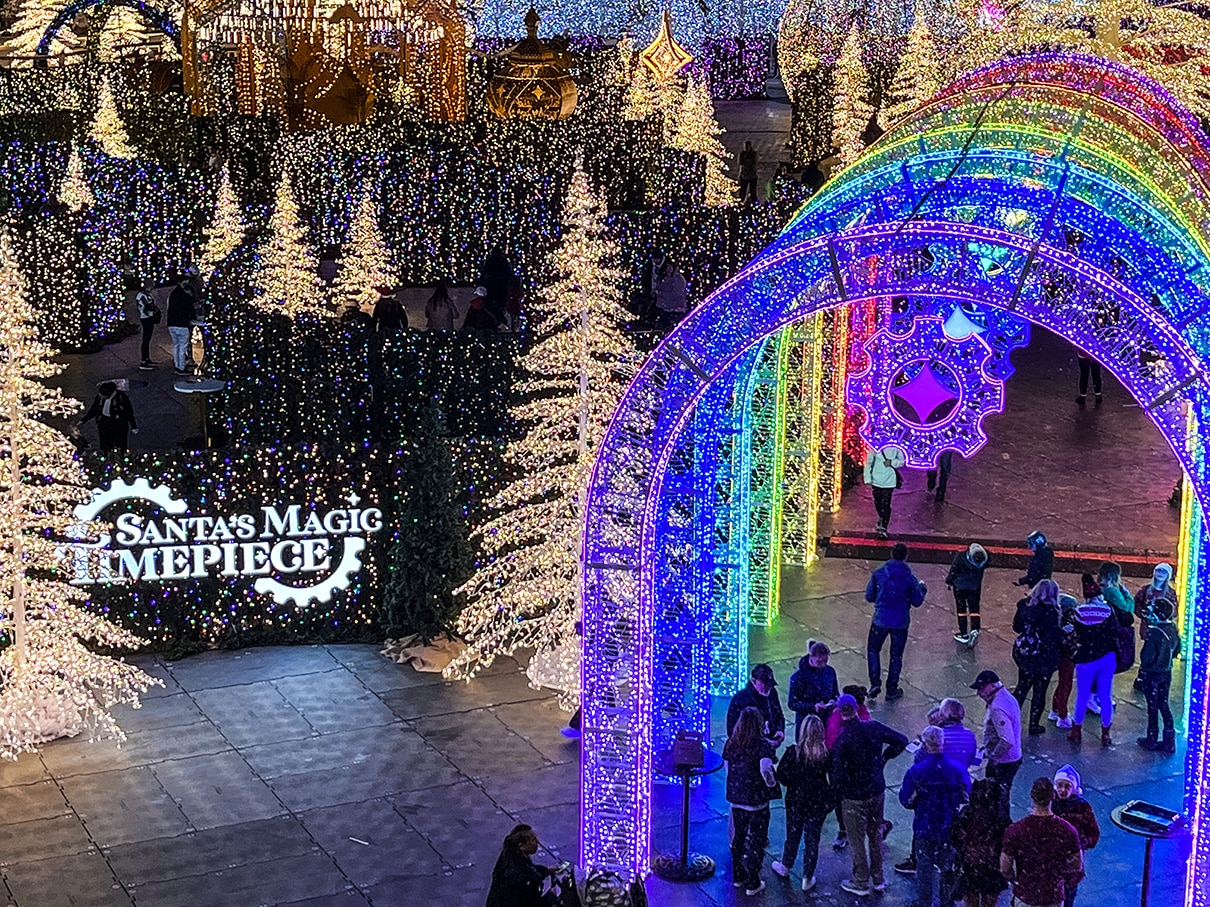 As I walked through the tunnel of light I entered an impressive 100-foot-tall holiday tree that is an eye-opening light display in the center which had photo opportunities for a Christmas card or sharing with a family photo.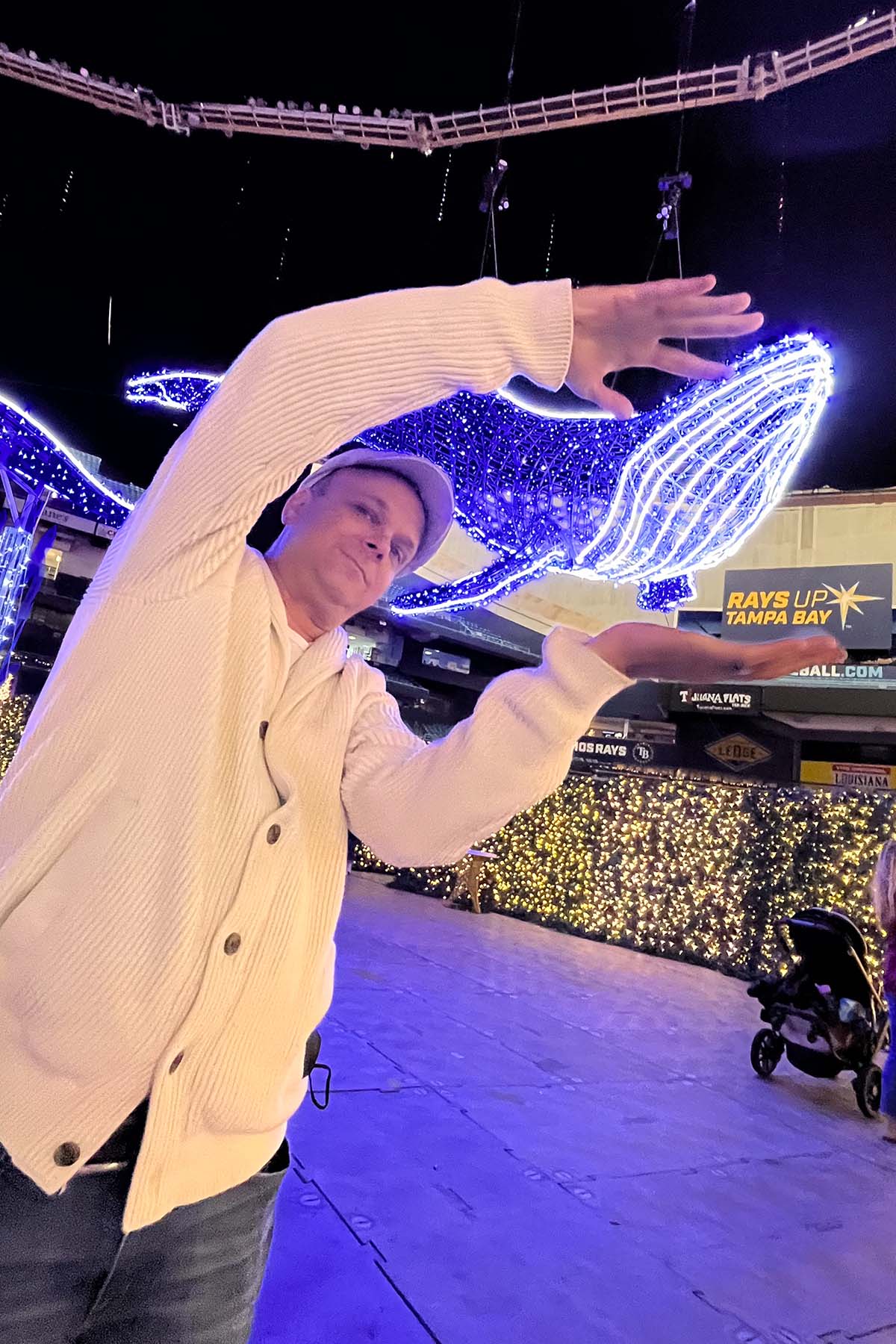 Ice Skating
As you go around the maze, there is a unique ice-skating trail in the middle of the village offering ice-skating. There you will find adults and children ice skating under the Christmas lights to enjoy this winter wonderland.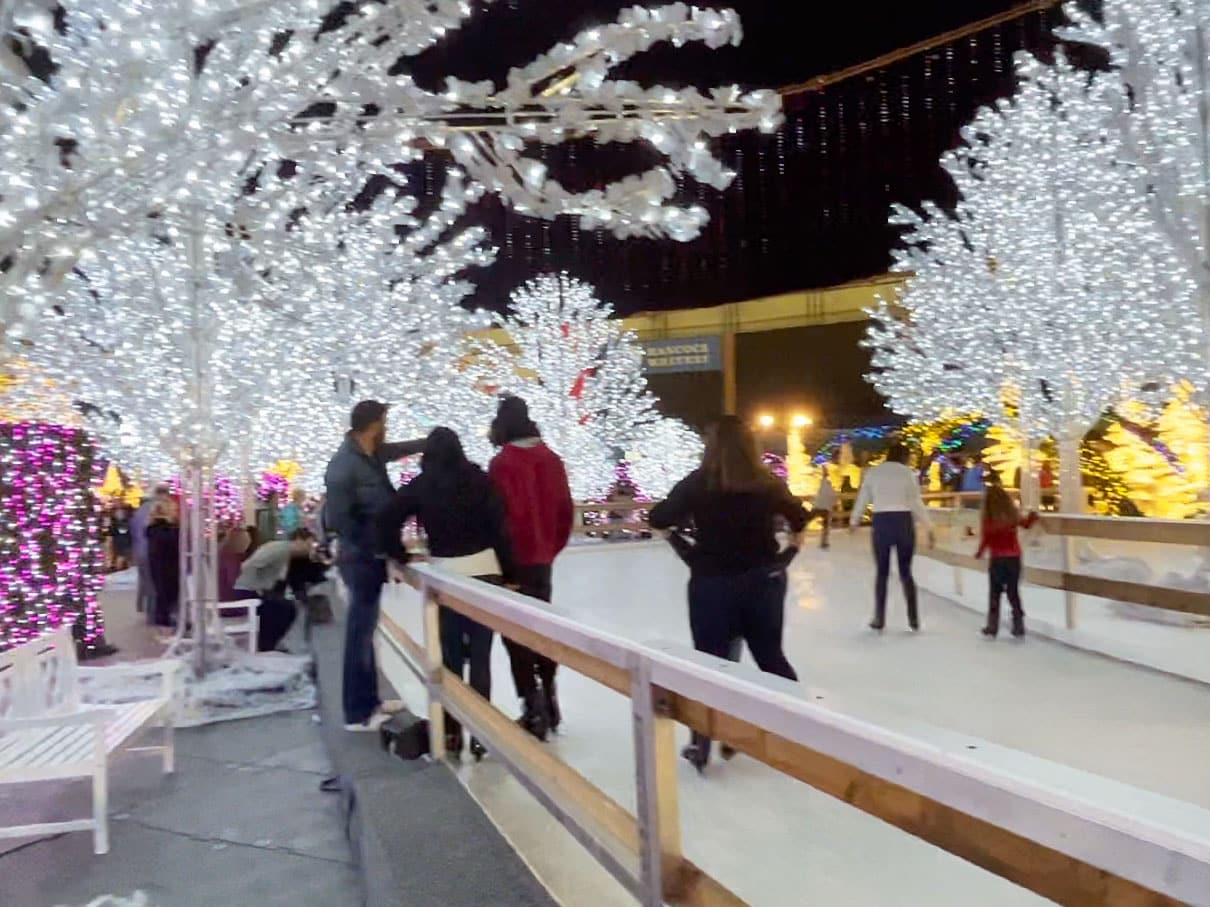 Tickets can be purchased for the ice skating ring at the time of ticket purchase. It is not overcrowded because a limit is set to enter the ring.
Christmas Village
Once you are in the Enchanted Christmas maze, there is the Christmas Village on the outside with holiday cocktails and plenty of holiday treats. The village marketplace sells gifts for the event and local vendors for last-minute holiday shopping along with hot chocolate.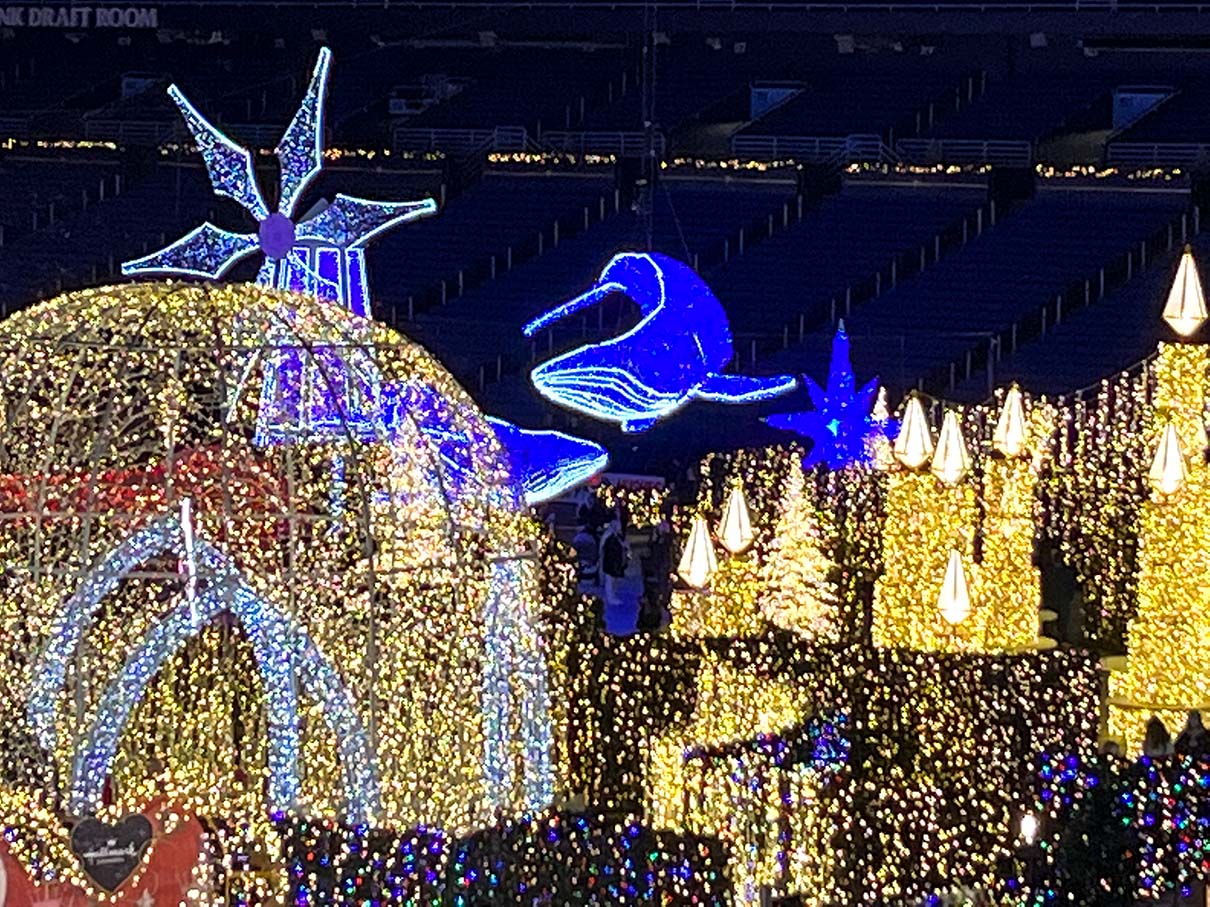 I did have a few festive culinary treats, a churro with powdered sugar, and a glow ornament cocktail that cost $25! Mrs. Claus hangs out at the Christmas market for storytime. You can find kids gathered around her sipping hot cocoa and laughing. Not far are adult festive holiday beverages while Santa & Mrs. Claus does a sing-along of live entertainment for the kids. It truly is charming.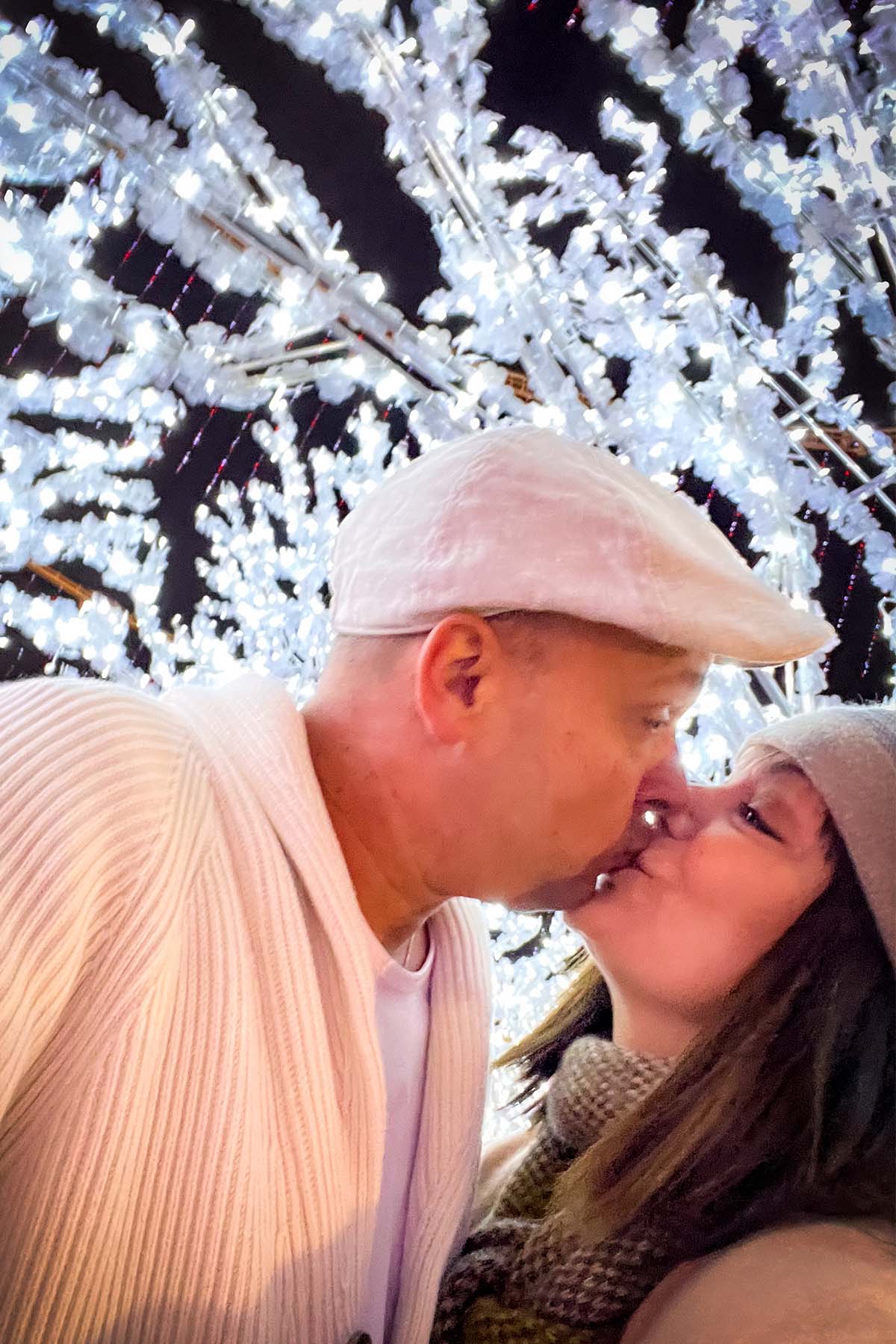 Hallmark Channel Holiday House
Ok, so the place could be a hallmark movie but wait there is a Hallmark cozy Christmas booth set up for you to sit and watch Christmas movies.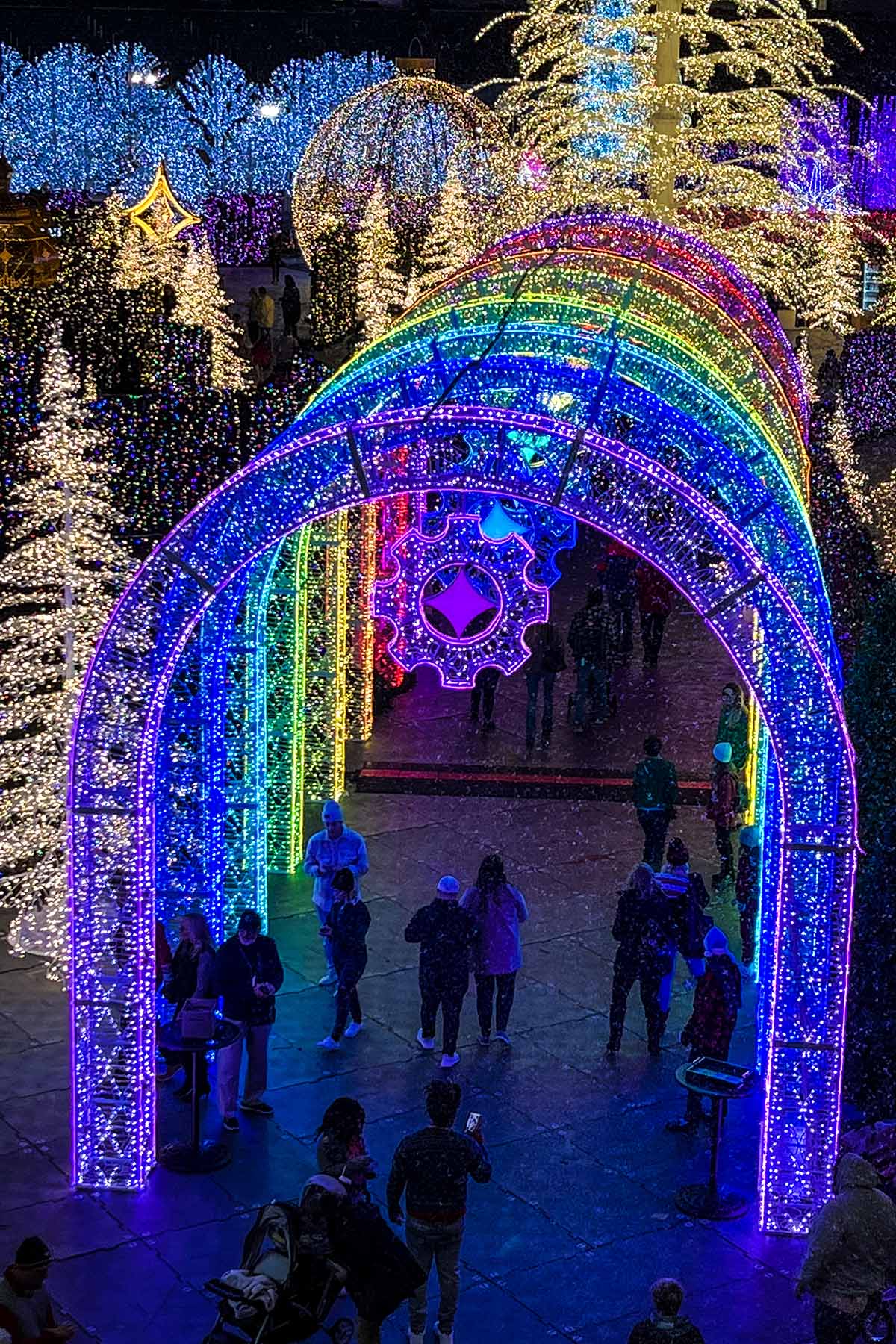 This popular television network presents the Enchant Maze Passport to drop off for a chance to visit the set of a Hallmark Channel movie!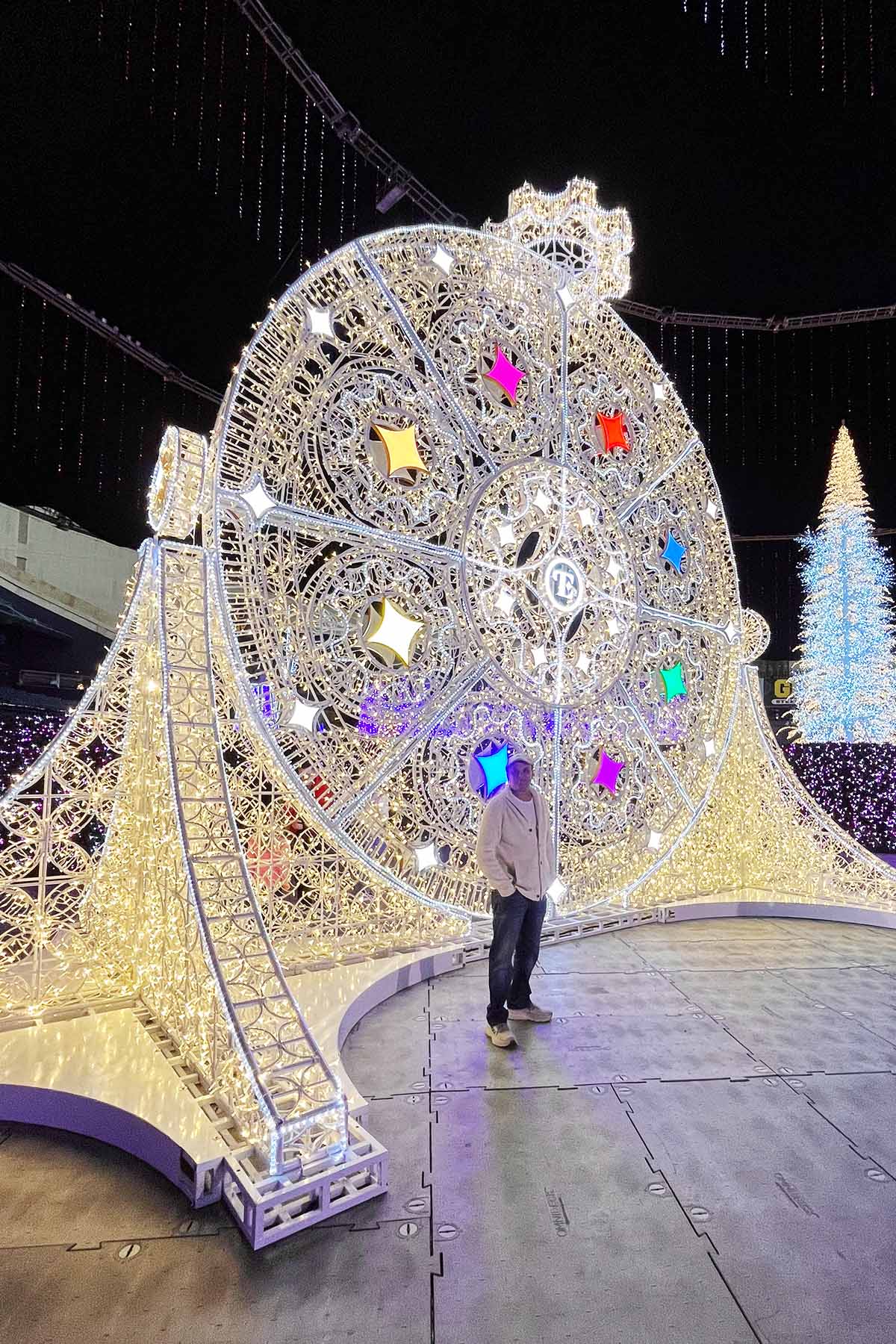 You see, you need to get a card stamp at every location that you find, and at the end, you give it to the Hallmark media both when the journey is over for a chance to win.
General Admission Ticket
This is a great way to spend with the whole family to enjoy a holiday night for this spectacular annual event. All I did was go online and picked the time slot I wanted to go to and parking. The ticket prices are different depending on popularity. We paid $82 for two and $15 for parking and we were there for 3 hours. Buy tickets > Enchant Christmas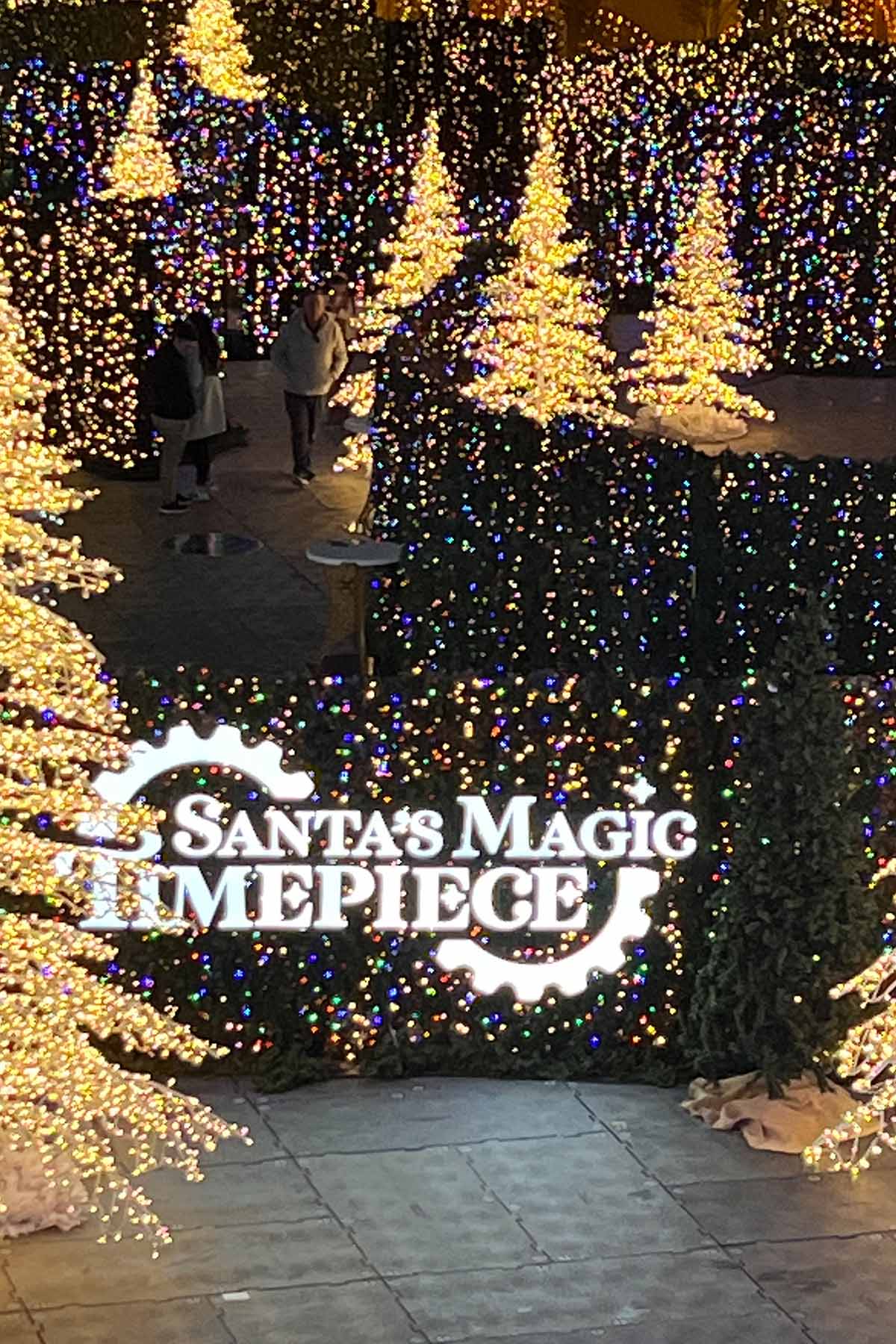 Locations Around the Country
There is more than one Enchant Christmas location to witness the world's largest Christmas light indoors. And I'm sure it will continue to grow to new locations.
Nashville, TN
Sacramento, CA
San Jose, CA
Scottsdale, AZ
Las Vegas
Washington DC
Los Angeles
More Christmas Adventure
I have had some Magical Christmas over the years and here are a few other places that I had the pleasure of visiting. I wish you all a wonderful journey into the New Year with your loved ones. God Speed!
★ Like this post? ★ Let us know in the comments below or on social media and tag us @LizzyLovesFoods You can connect with us on Instagram and Facebook account or on Pinterest. Don't forget to sign up for our newsletter & stay up to date with our latest Recipes from Around the World.