Shopping in Old Town Alexandria gets me in the Christmas spirit as I walk the cobblestone streets of Old Town Alexandria.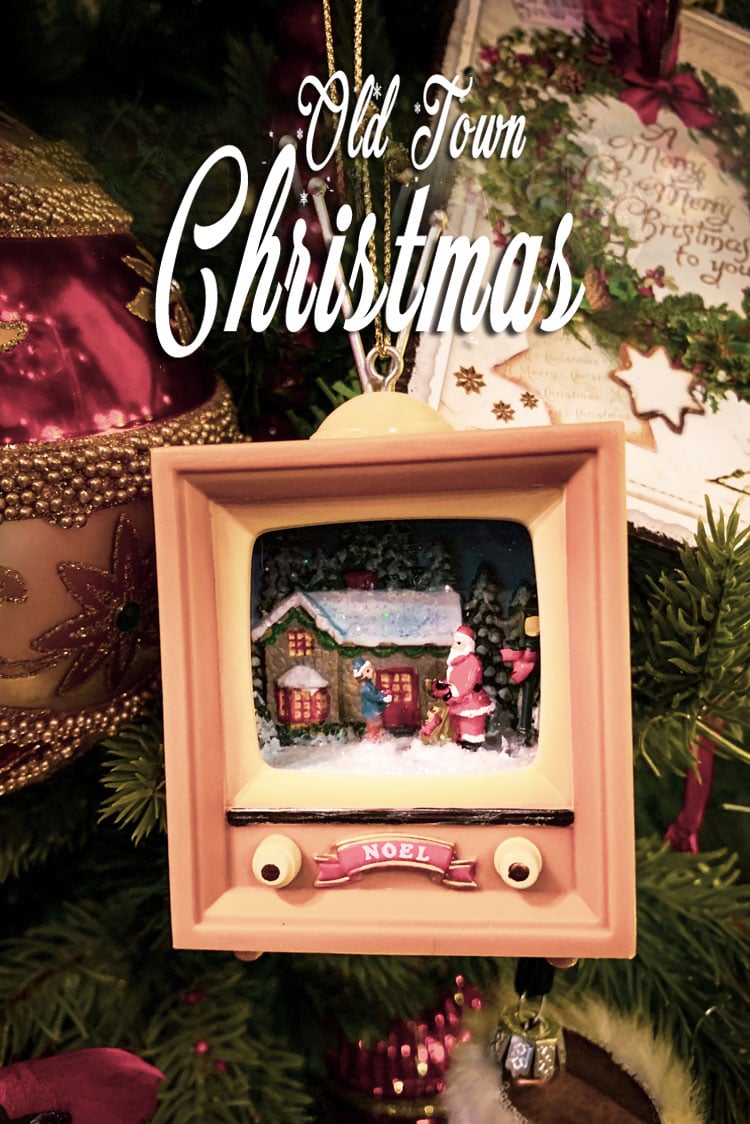 I am transported into a Charles Dickens Christmas village to enjoy shopping in boutiques and sitting at a cafe sipping on a cappuccino! Not to mention, Old Town was named as America's Top Holiday Towns by USA Today and a Top 10 Christmas Town by HGTV. Making it a perfect place for a 3 day getaway or having an old fashion Christmas with your loved one.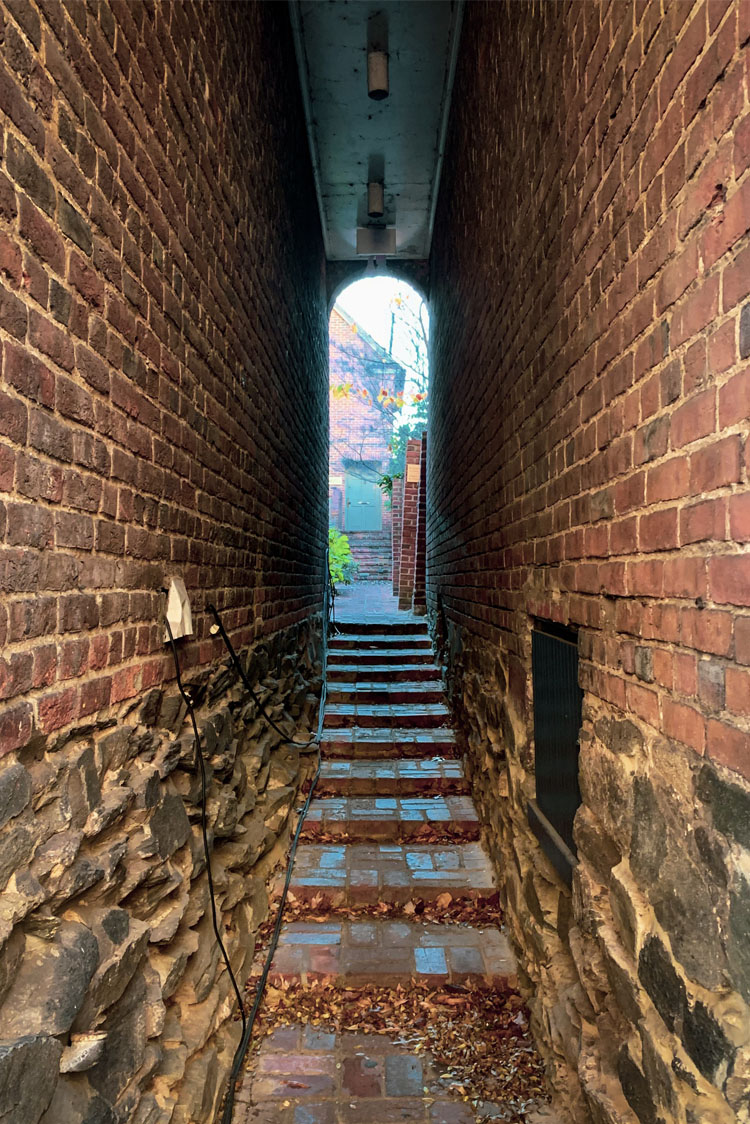 The historical sites on King Street is like stepping back in time with red brick sidewalks were once the foundations of its time.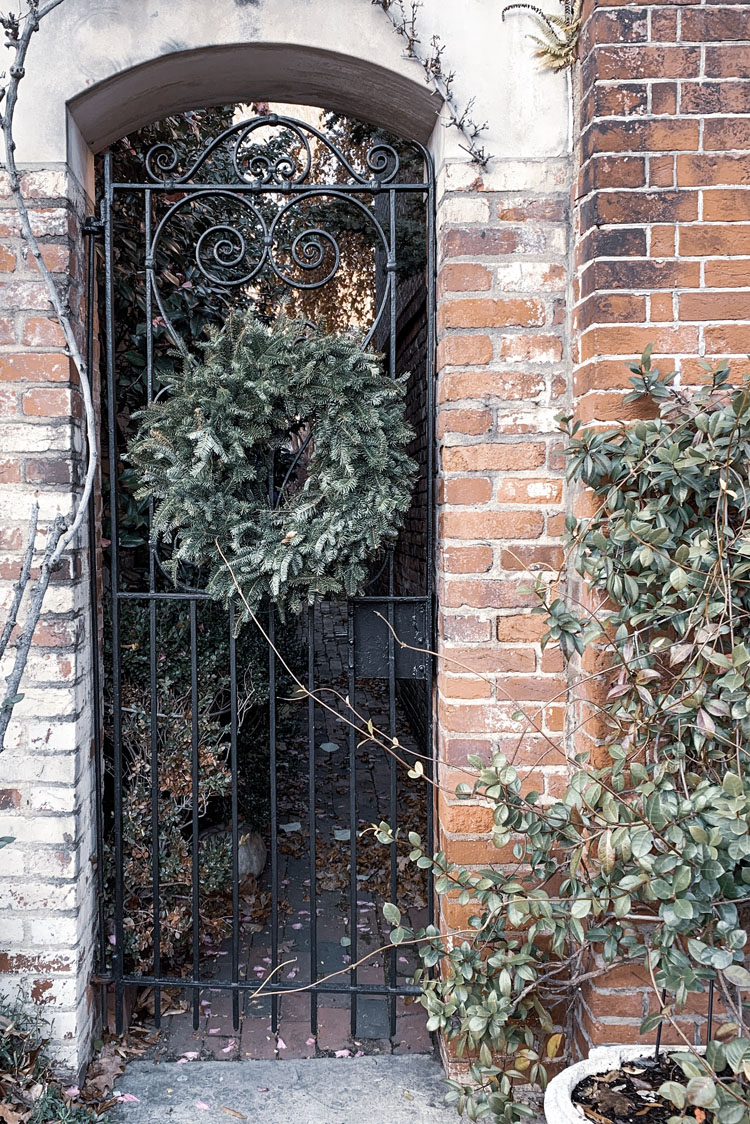 Yet this was considered a small city when George Washington strolled the streets to make a stop at Gadsby's Tavern for a cocktail.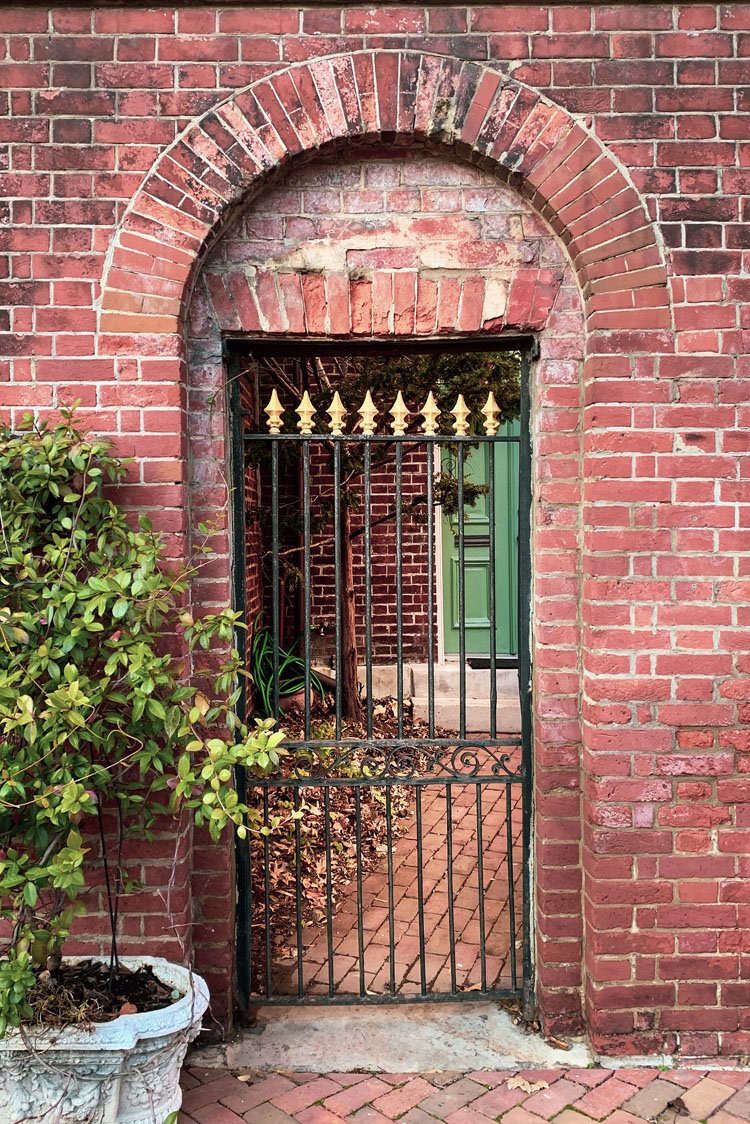 Today you will find boutiques, cafes, bars and restaurants while strolling down Kings Street. Christmas decorations fill the store windows and wreaths hanging on doors to welcome you inside.
Things to Do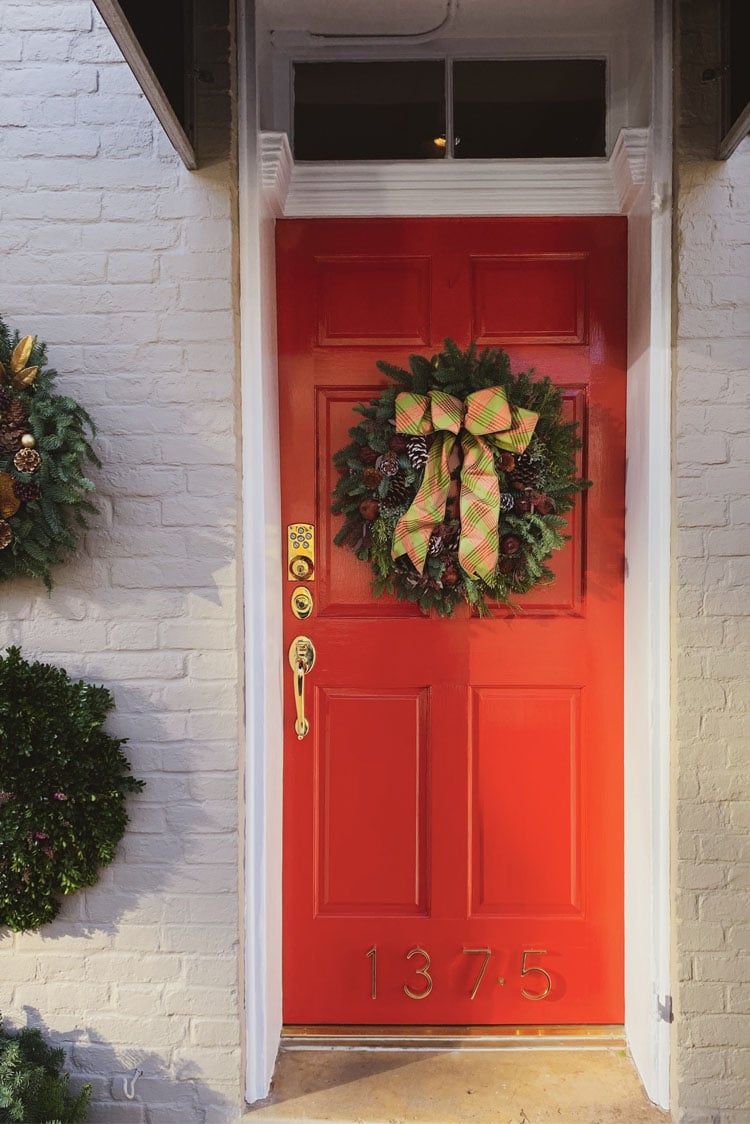 The wreaths sold from Heather and Green sales support the The Campagna Center programs for learning. They are purchased during the Scottish Parade that has become a Christmas tradition in Old Town Alexandria.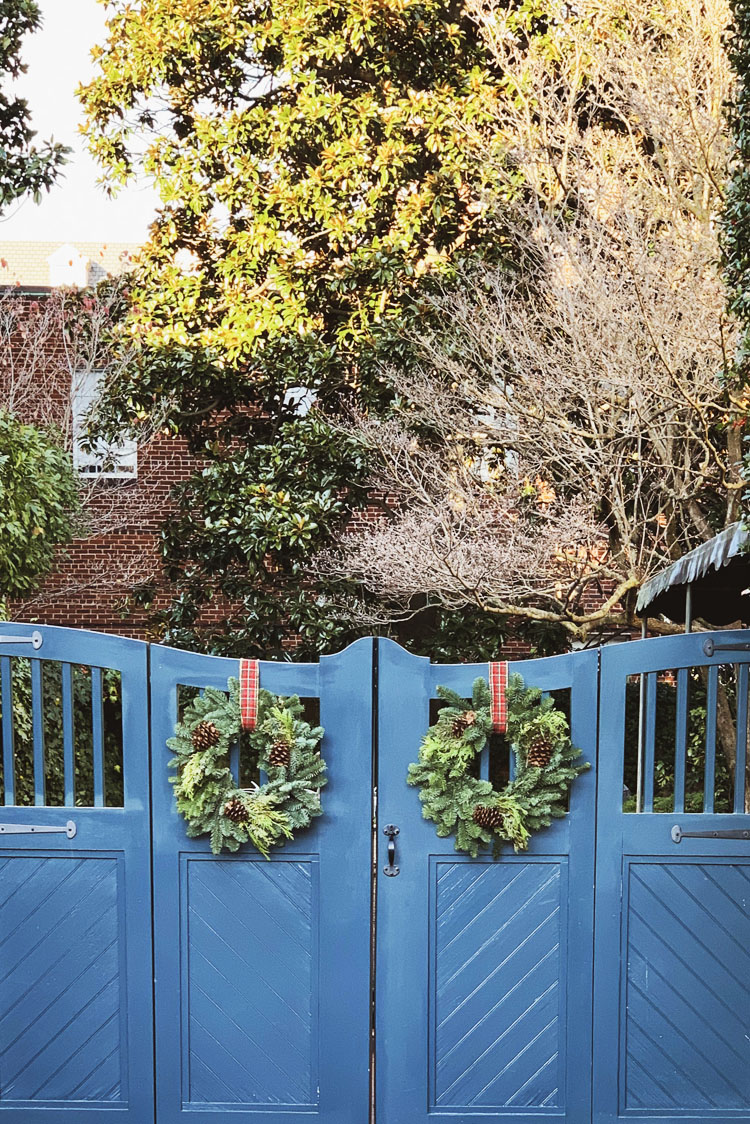 But what is the tail of the wreath? I did some digging and found that some believe that wreaths were hung on doors in ancient Rome to represent victory. But during the beginning of Christianity, the Christmas wreath was used to symbolize Christ. The circular shape represents eternity or life never ending. This is why you will find them made of evergreen which symbolizes growth and everlasting life.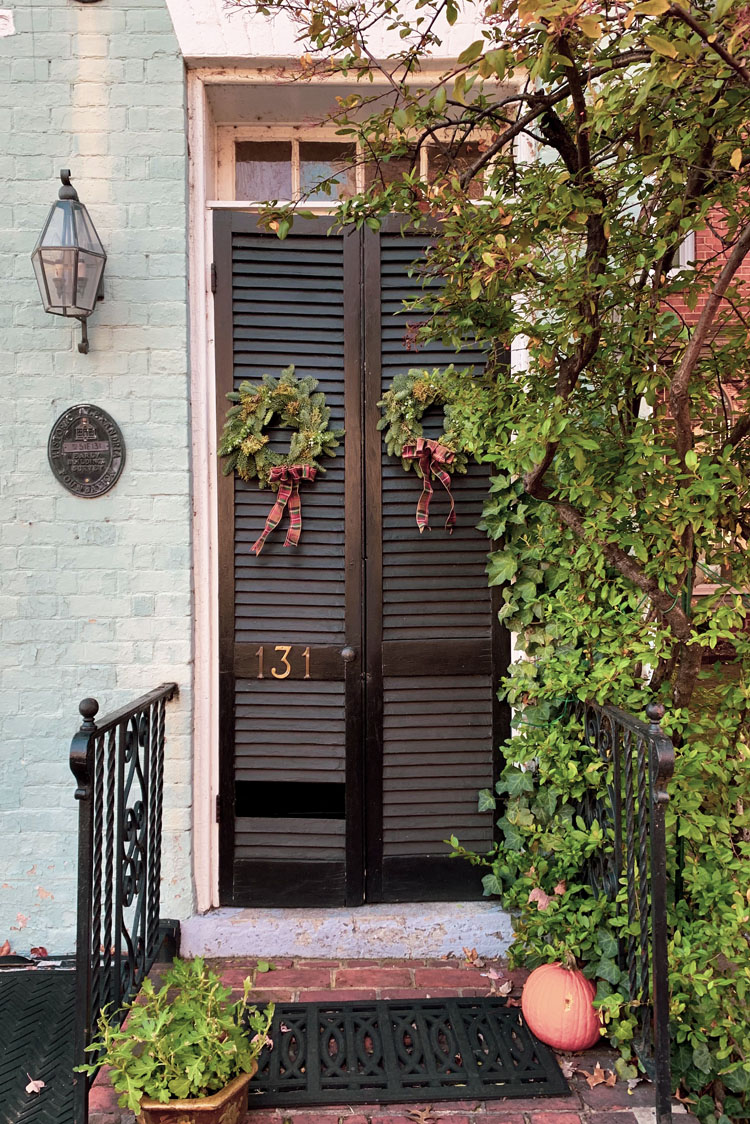 The wreaths are very apparent in Old Town Alexandria Virginia. Making this town sparkle with holiday wreaths to give it that feeling of Christmas.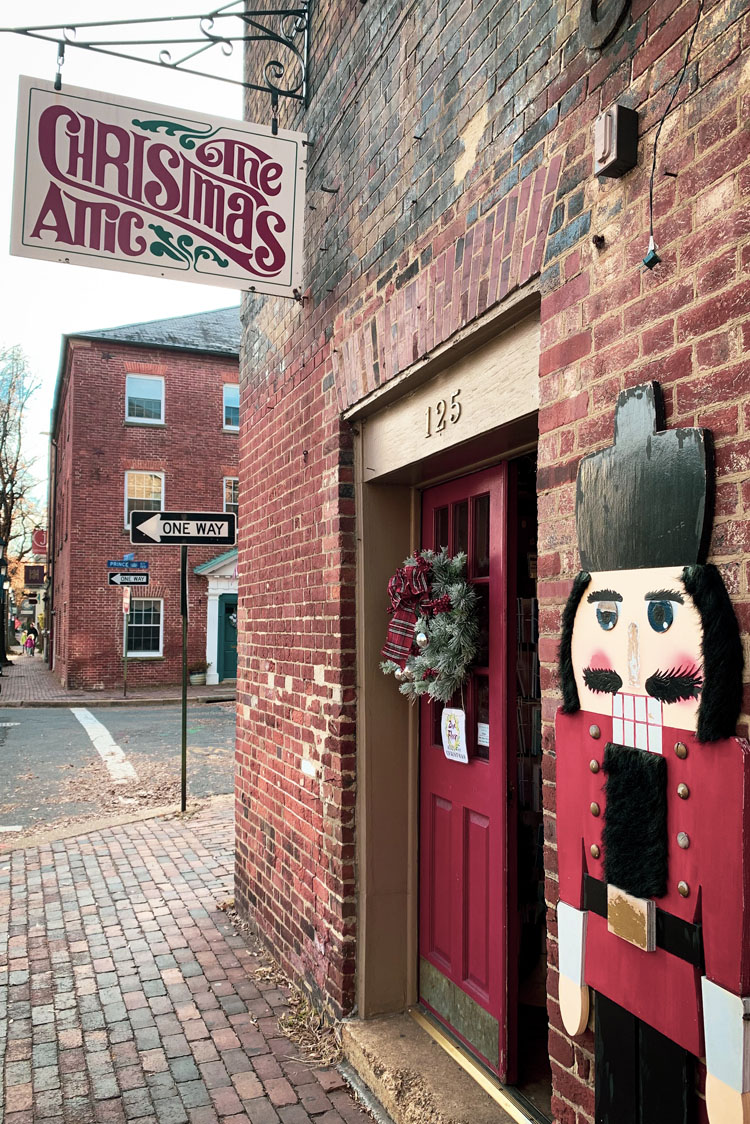 We walked to the Potomac River at the end of the street to start our Christmas shopping. This shop will get you into the Christmas spirit and unique to any other shop in Old Town Alexandria. It's the Christmas Attic that has every type of ornament that is desired and Christmas decorations.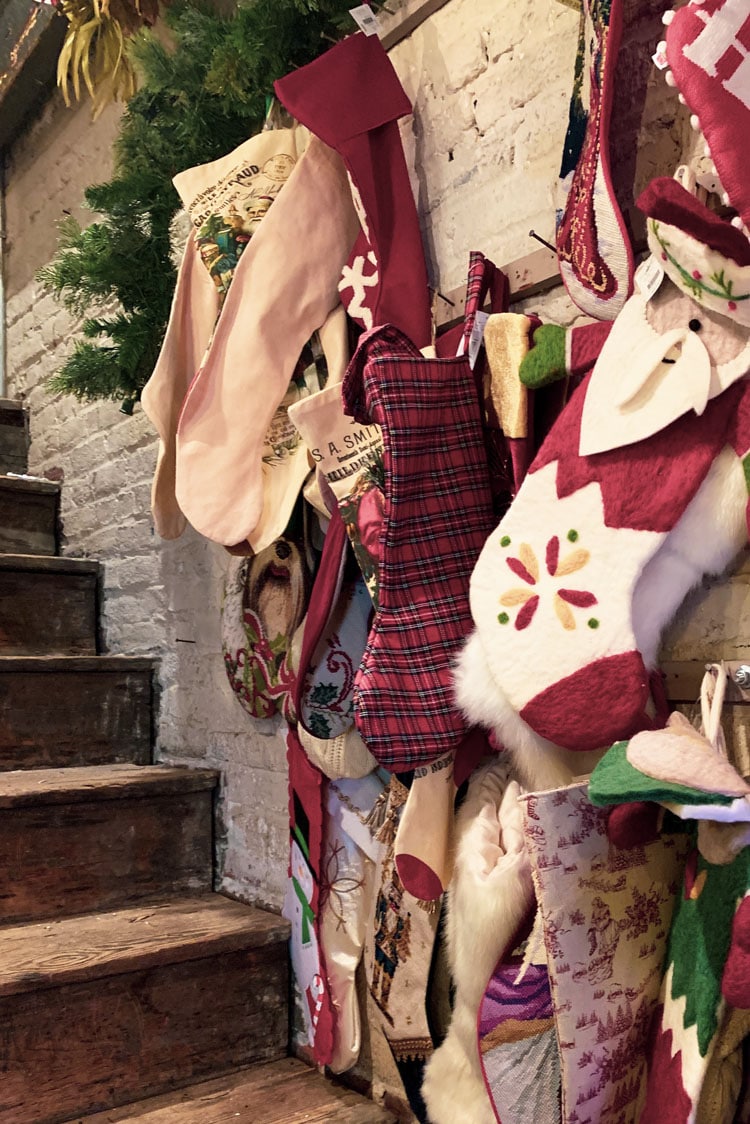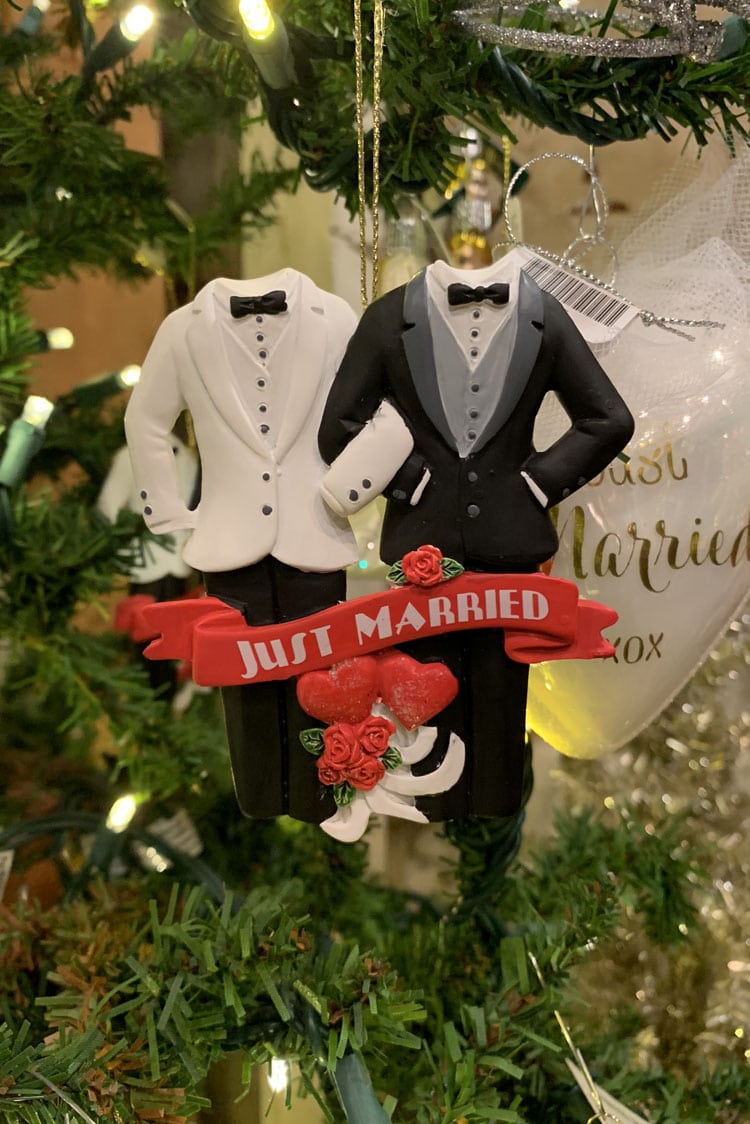 Above all the boutiques on Kings Street, I love that it has ornaments that are reflective of this town. You will find a mini ornament of the Carlyle House, which was a hospital during the Civil War, or a collection of Washington Monuments. The Christmas trees are decorated in every theme imagine.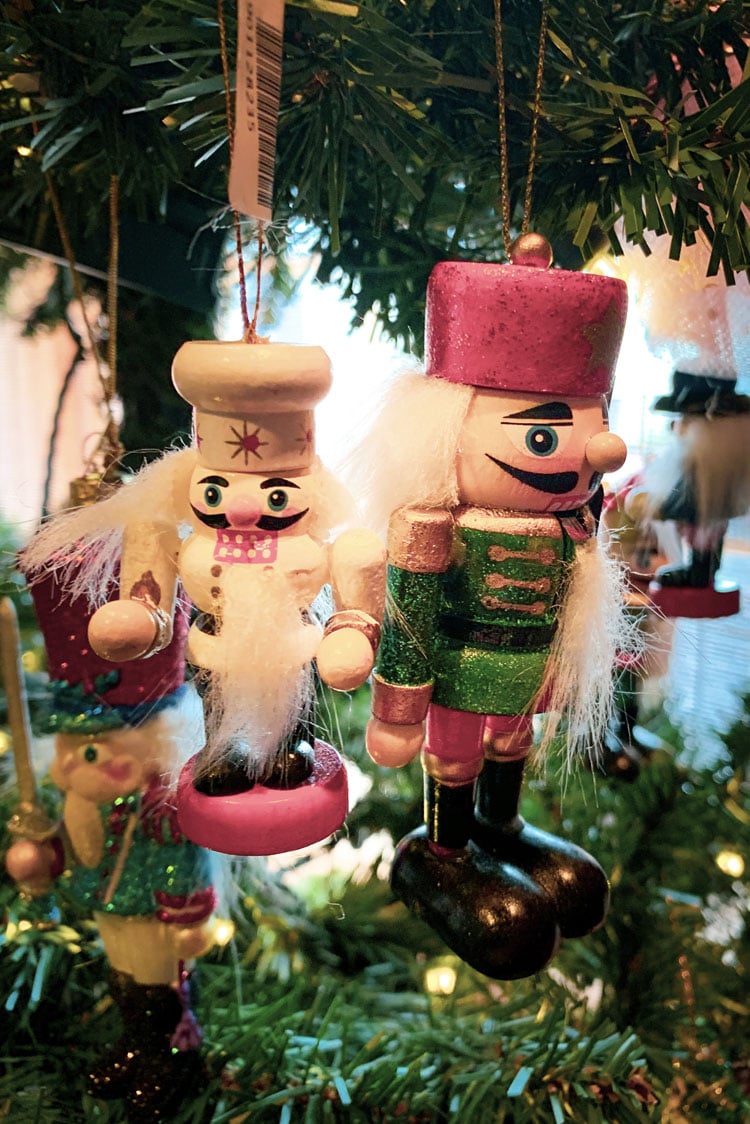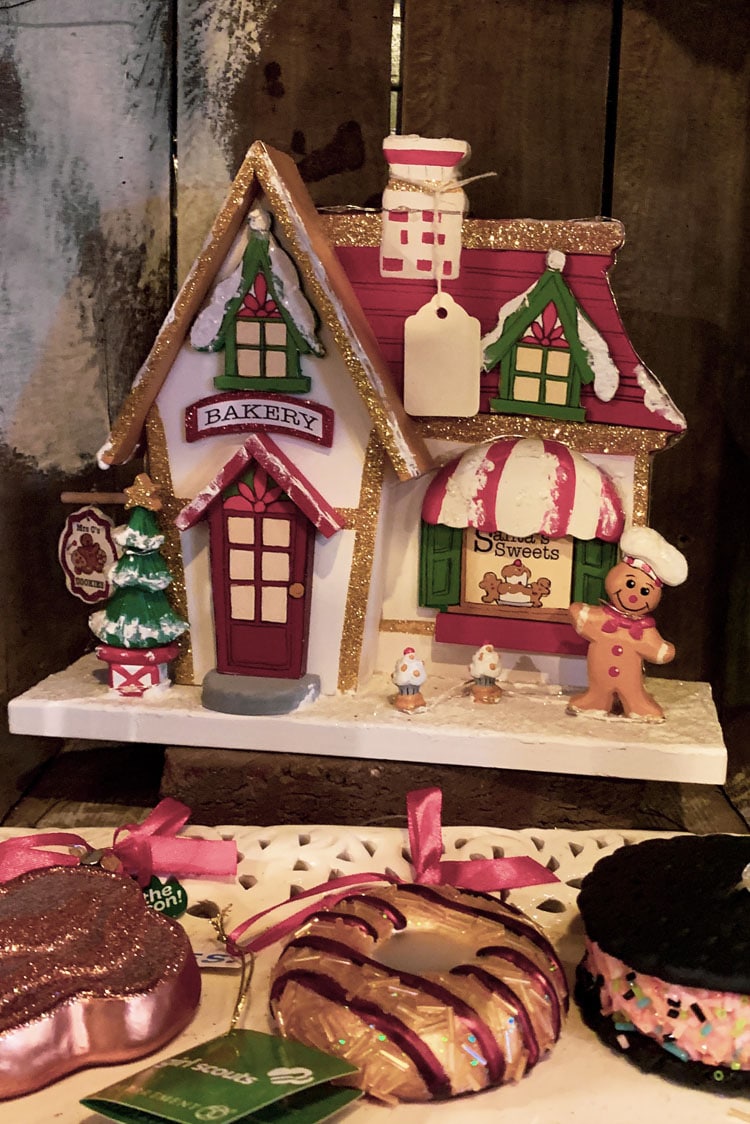 Finally, we left this charming store to go to my second favorite boutique which is Mint Condition. This is a consignment shop that I love with lots of high end labels with the fraction of the cost.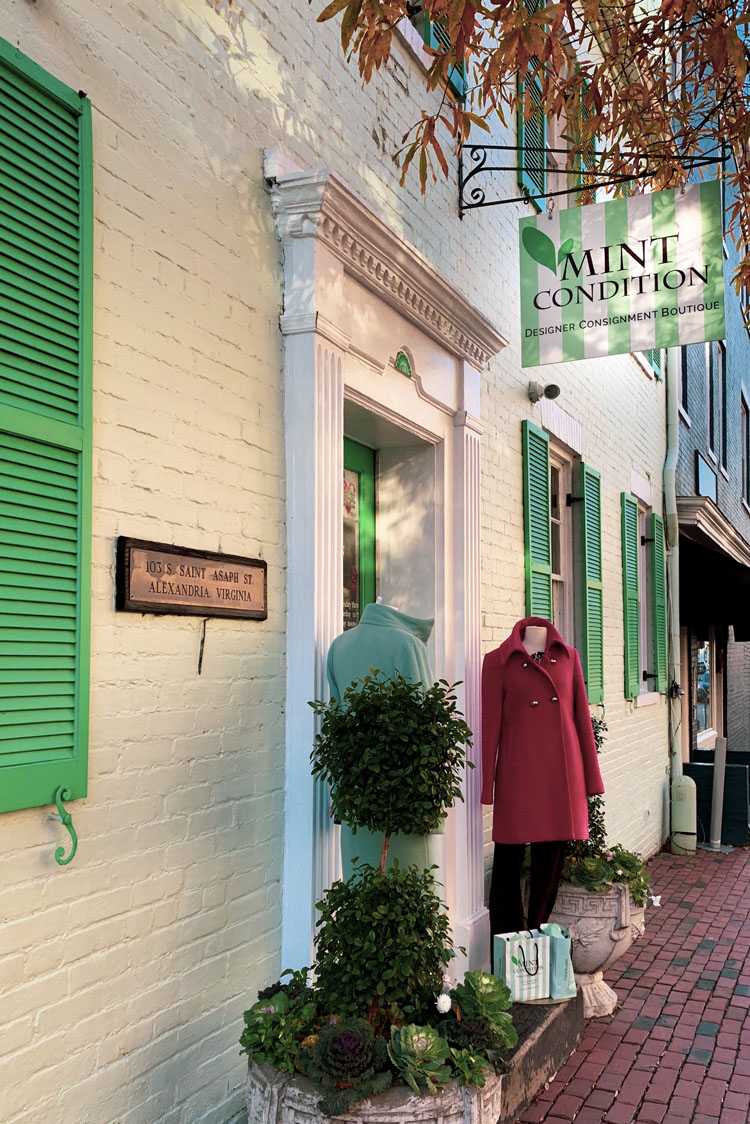 Which not to mention, is a great perk for the environment to recycle our belongings and find them a new home.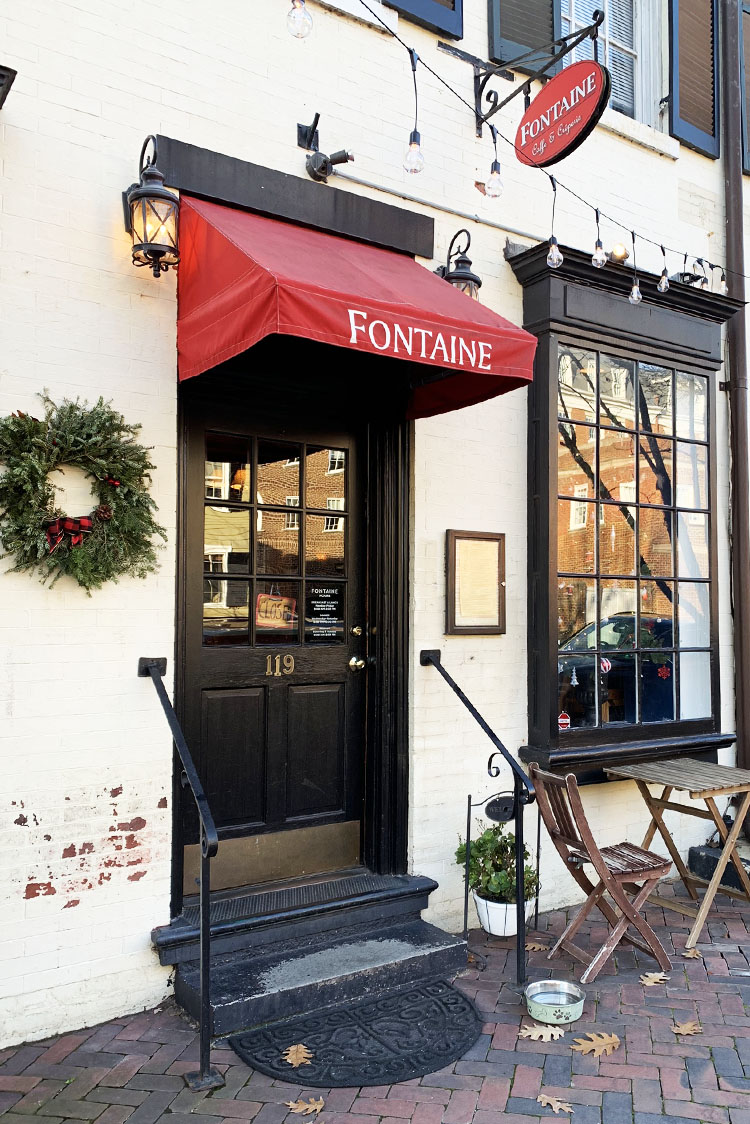 To truly enjoy the day of Christmas shopping, I have to stop into Fontaine Caffe & Creperie for lunch. With freshly made crepes and cappuccino, we felt like we were at a sunny sidewalk cafe in Paris.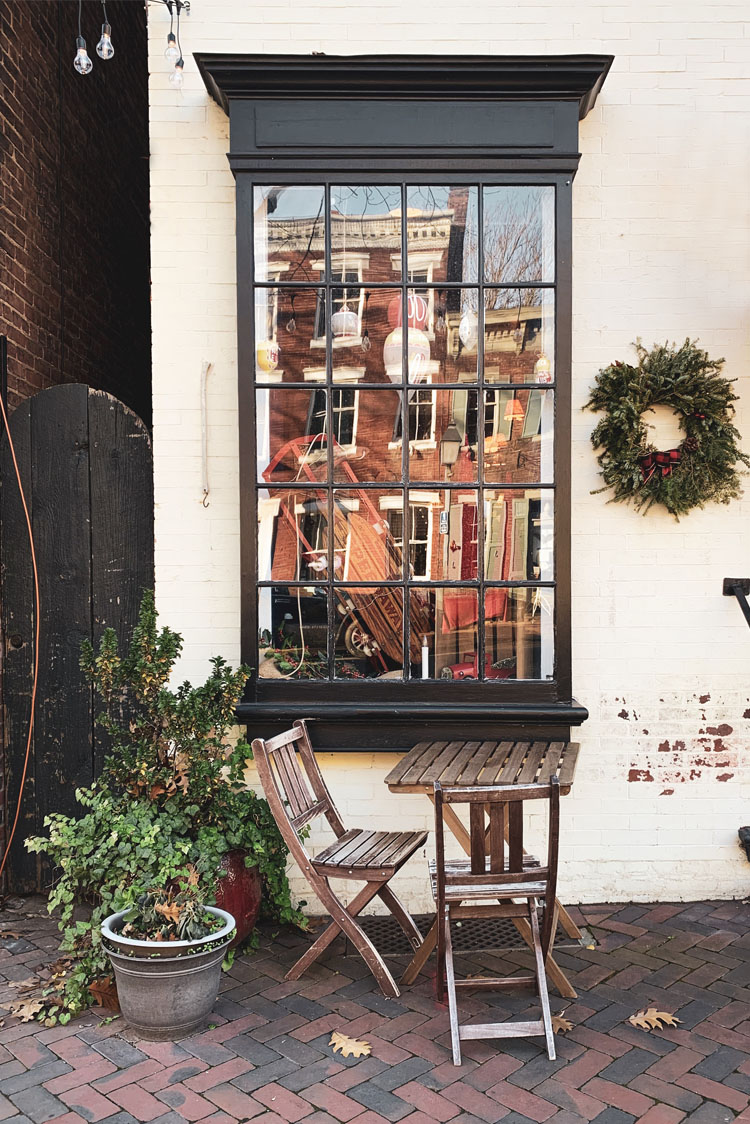 The decoration fill the windows and of course a wreath hanging by the door. A charming place if you love a French twist for lunch or brunch on the weekends.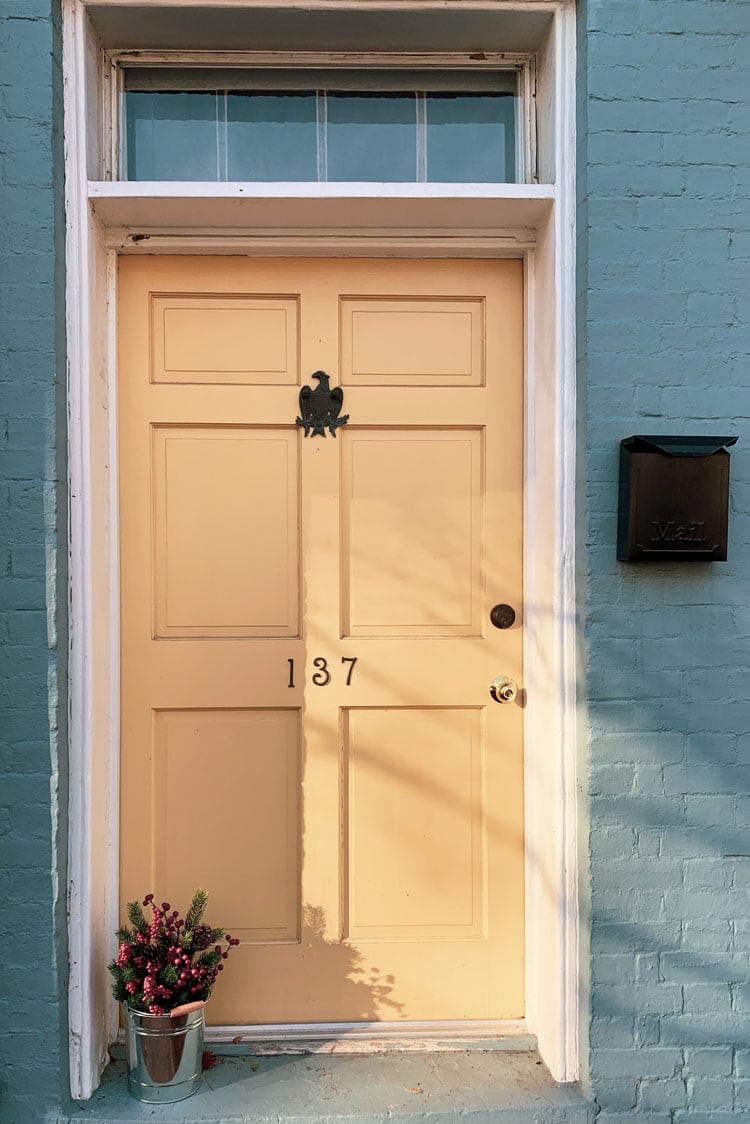 As long as we have lived in the area, it's still as charming as the first day we visited with all the cute homes lined up on the cobblestone streets. When you reach the end of Kings Street, you can take a water taxi to National Harbor for outlet shopping or visit Washington DC which is minutes away from Old Town Alexandria.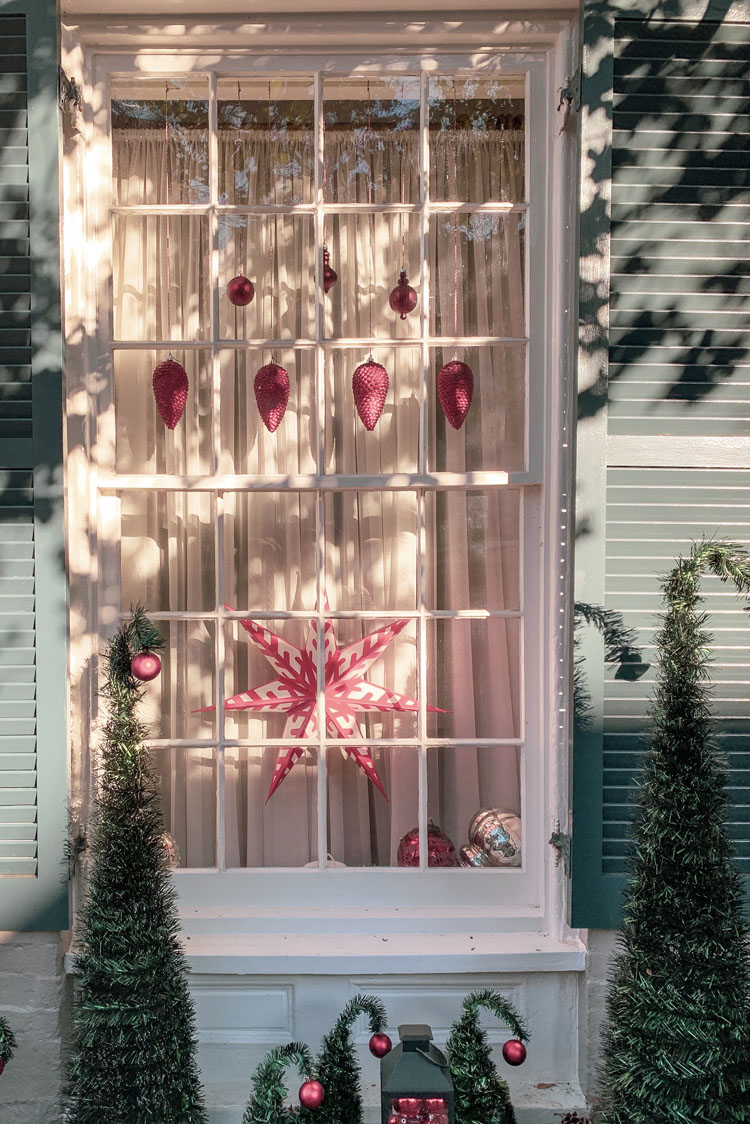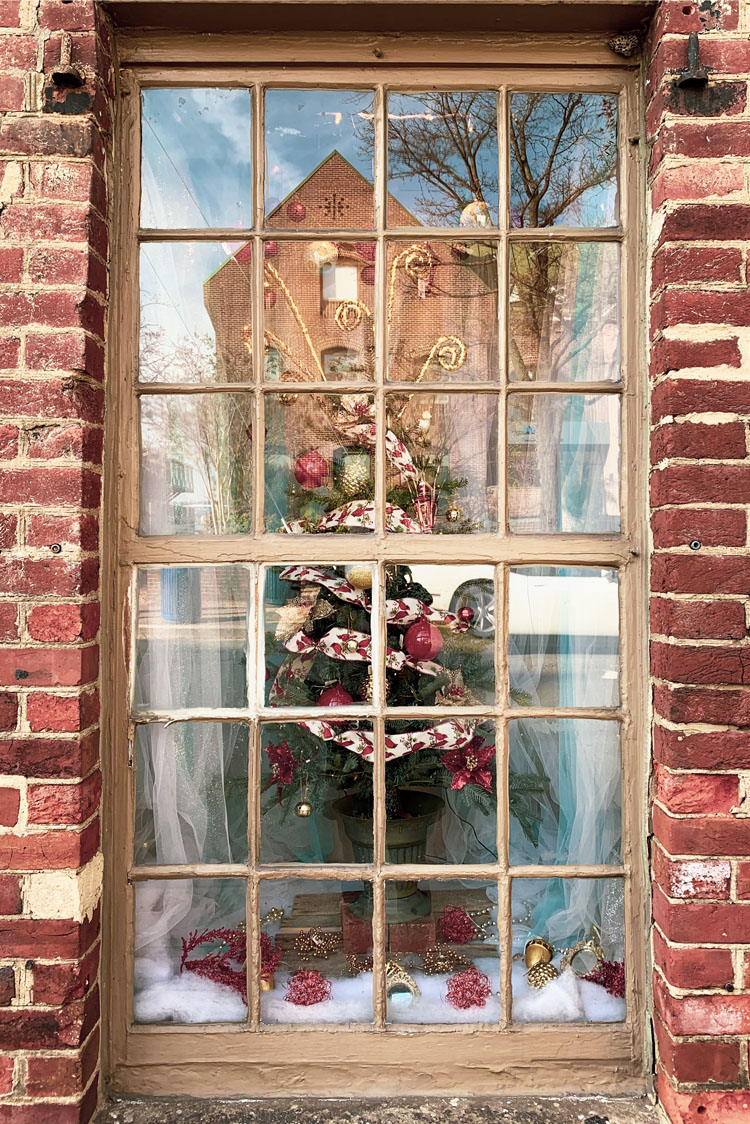 Christmas is one of my favorite holidays and I'm always excited to see the festive decorations on homes that inspire me to get into the Christmas spirit with Jeff. Not to mention I can't pass up cookies and candy canes. Ho, Ho, Ho!
Places to Eat
These are my favorite places to have a beautiful romantic dinner in Old Town.
Brabo • $$$$ · Belgian • The food is top notch for a special meal
Landini Brothers • $$$ • Italian • Best Italian food in my book, happy every time.
Stomping Grounds • $$ • American | Love the food and the biscuits are the best
Place to Stay
Transportation
Flying into DCA? Car rentals are available at the airport and easy to get to without to much hassle. The airport has Metro service to Old Town which is only 3 stops. I would recommend renting a car to visit the mountains and vineyards. The Potomac River has a water taxi services that makes it easy to get around Washington DC.
FYI: all photos were taken with my iPhone XS
Christmas Season in Old Town Alexandria
Like this post? Let us know in the comments below or on social media using #LizzyLovesFoods and tag us @LizzyLovesFoods
You can connect with us on Instagram and Facebook account or on Pinterest. Don't forget to sign up to our newsletter & stay up to date with our latest Recipes & Travel Adventures 😉