As we walked down to the City Hall, where this event would start, people walked with kilts and their bagpipes.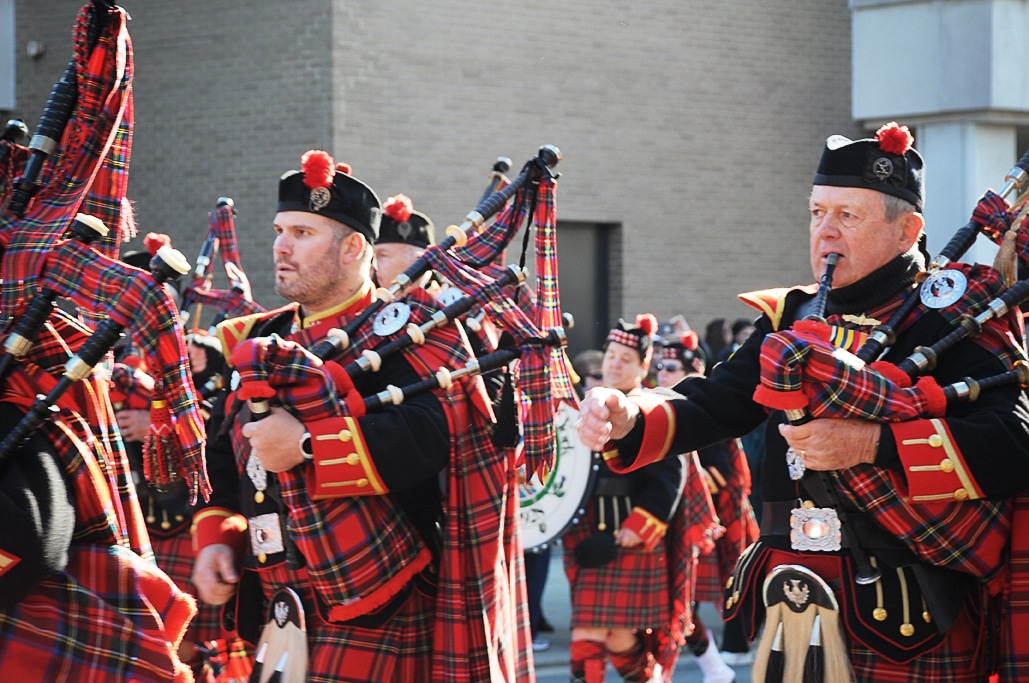 The best part of just getting there was witnessing all the dogs dolled up in their special uniform for the parade. I couldn't believe how cute the dog's outfits were on these doggies.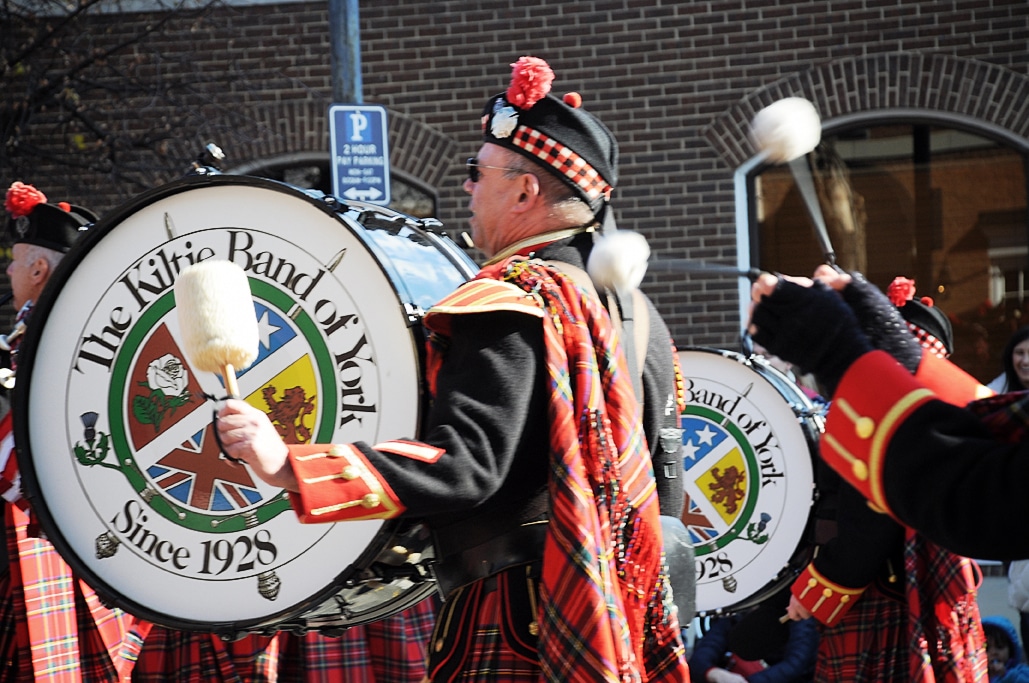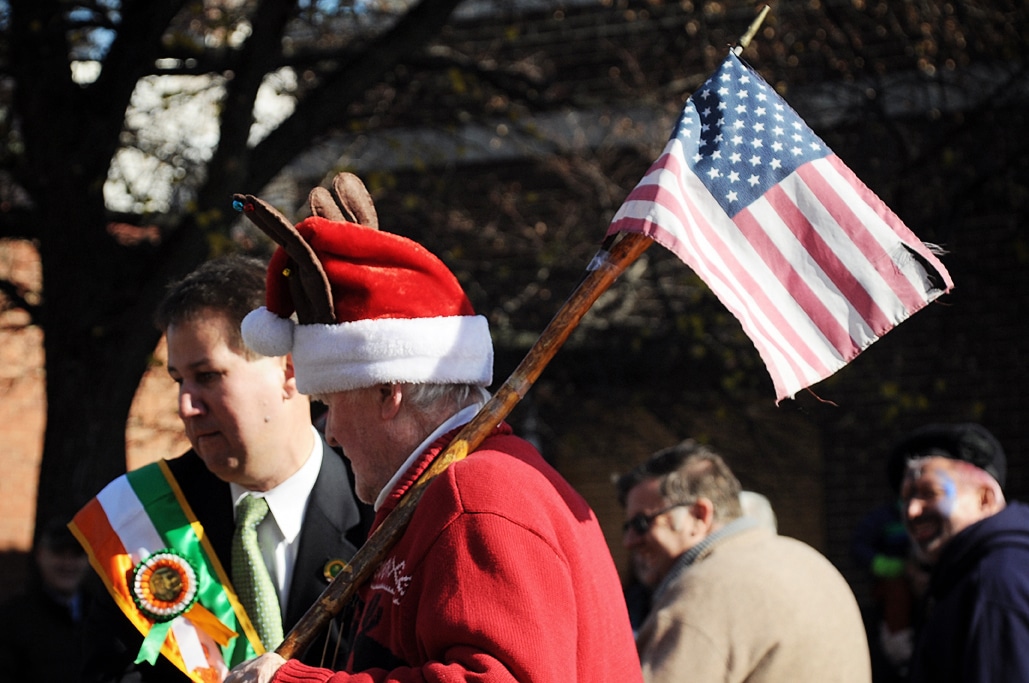 As we met some friends to witness this wonderful event, we laughed and froze all together.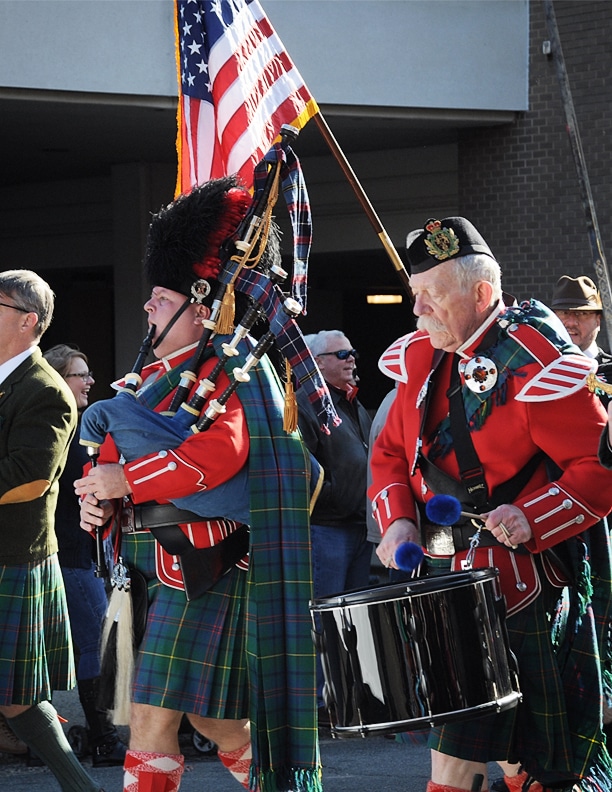 I was really surprised to see so many people in clan kilts, especially the children.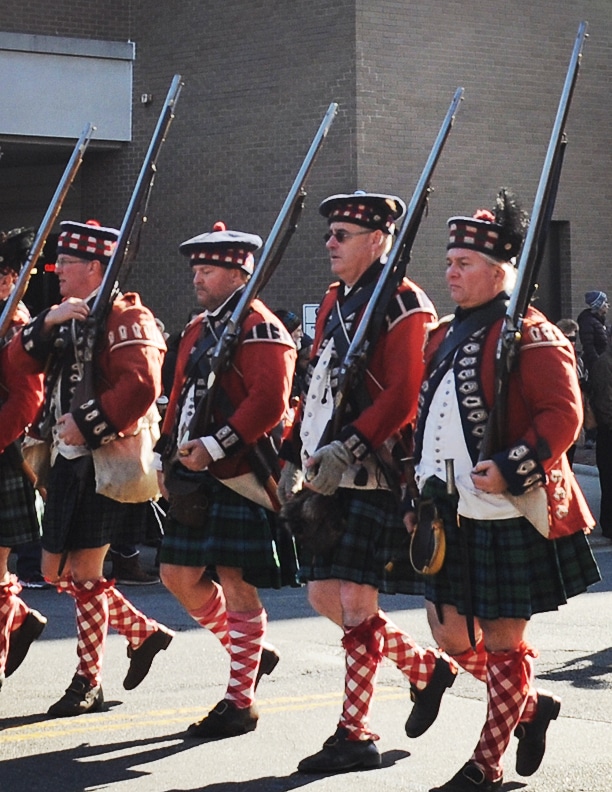 The Scottish pride was out for the day, including dog pride. I keep wondering why men wear skirts.. Still a bit of a mystery to me!!!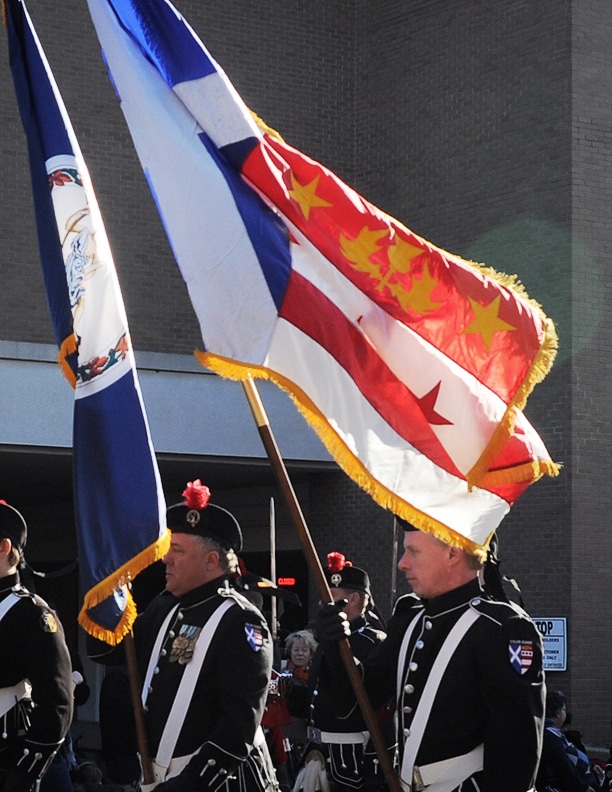 Scottish Christmas Walk in Old Town Alexandria was full of people in clan family patterns that filled the streets.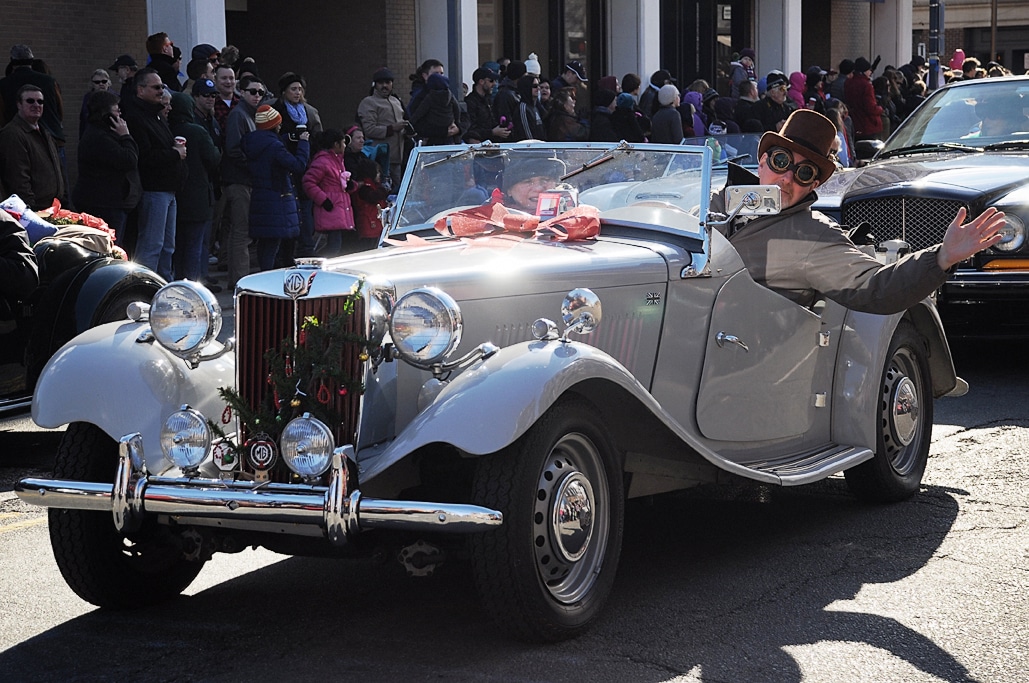 It was a cold Saturday morning to enjoy a neighborhood parade to bring in the holiday cheer. I got all bundled up in extra layers of clothes and geared up my camera ready to go!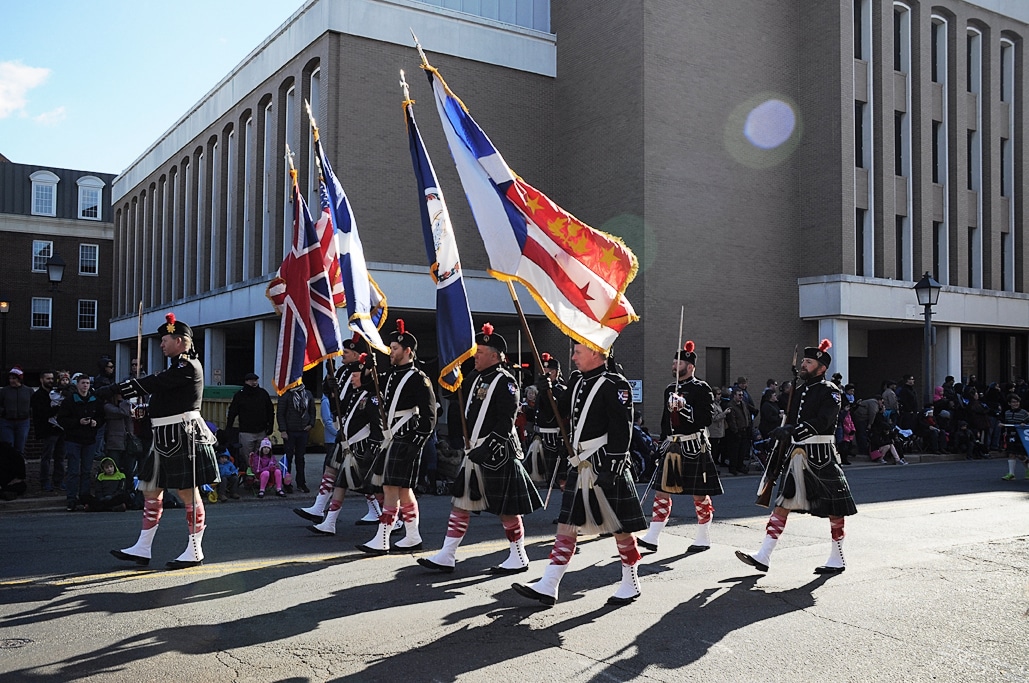 My mother-in-law was in town for 4 days so Christmas shopping was definitely on the agenda, but first the parade.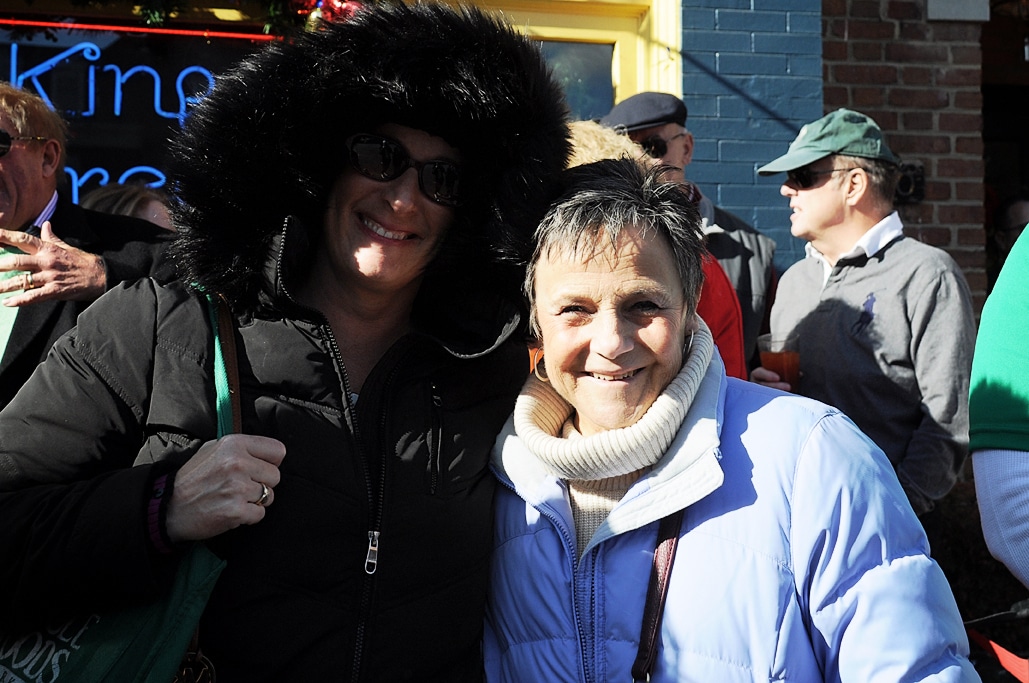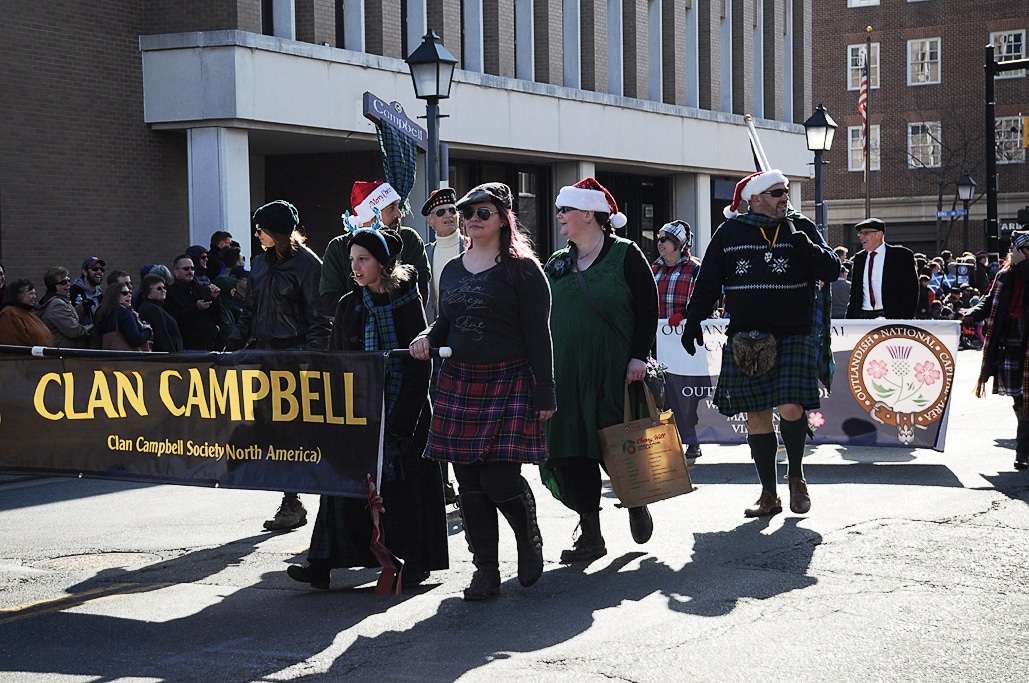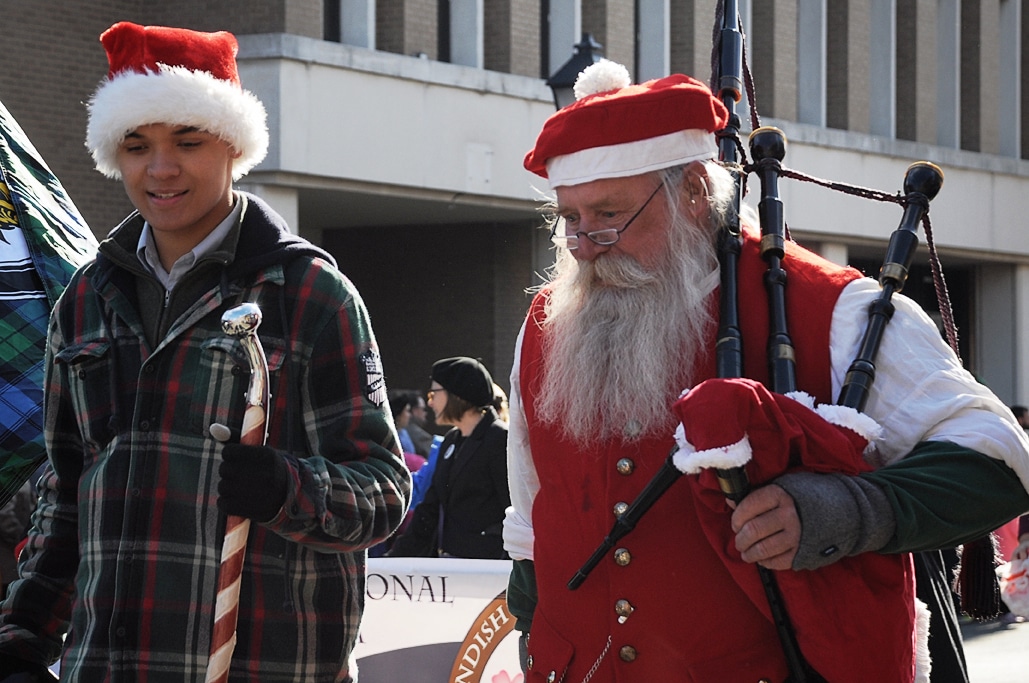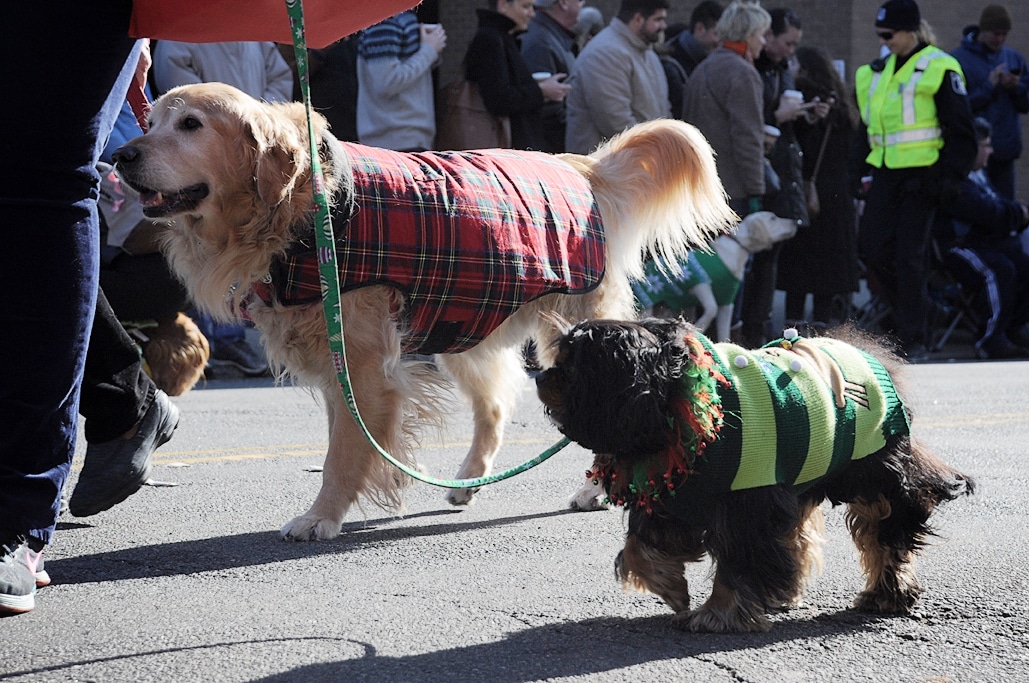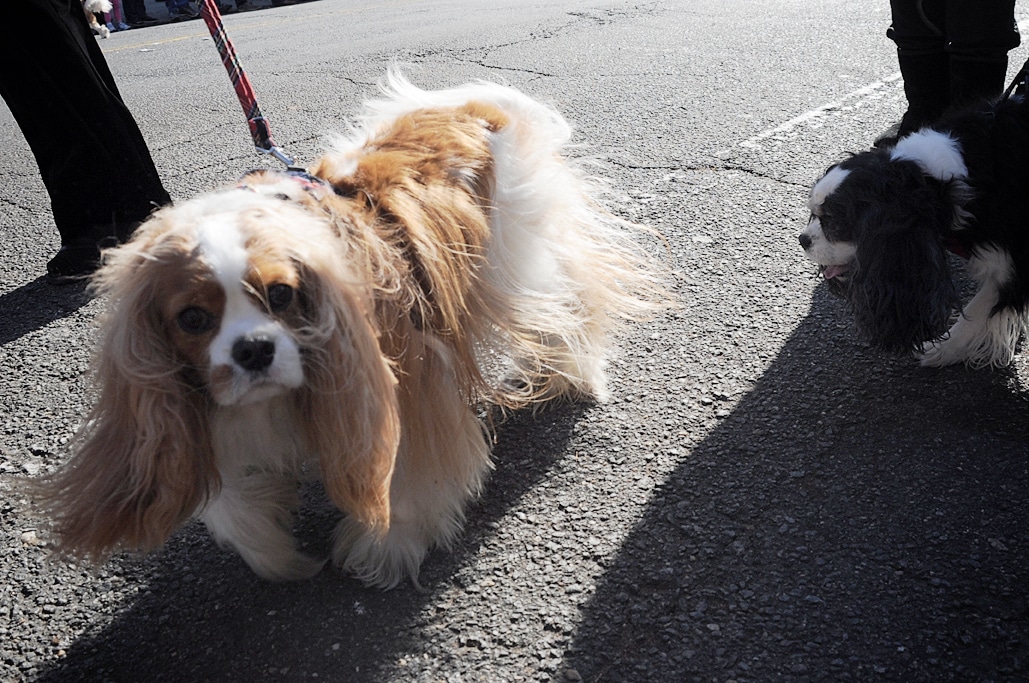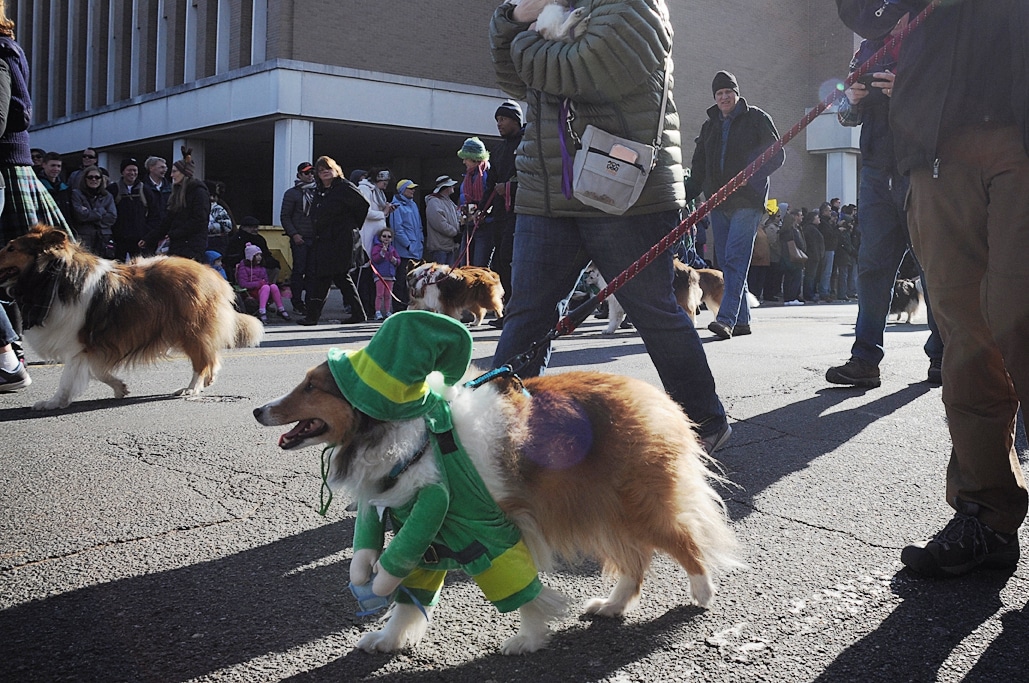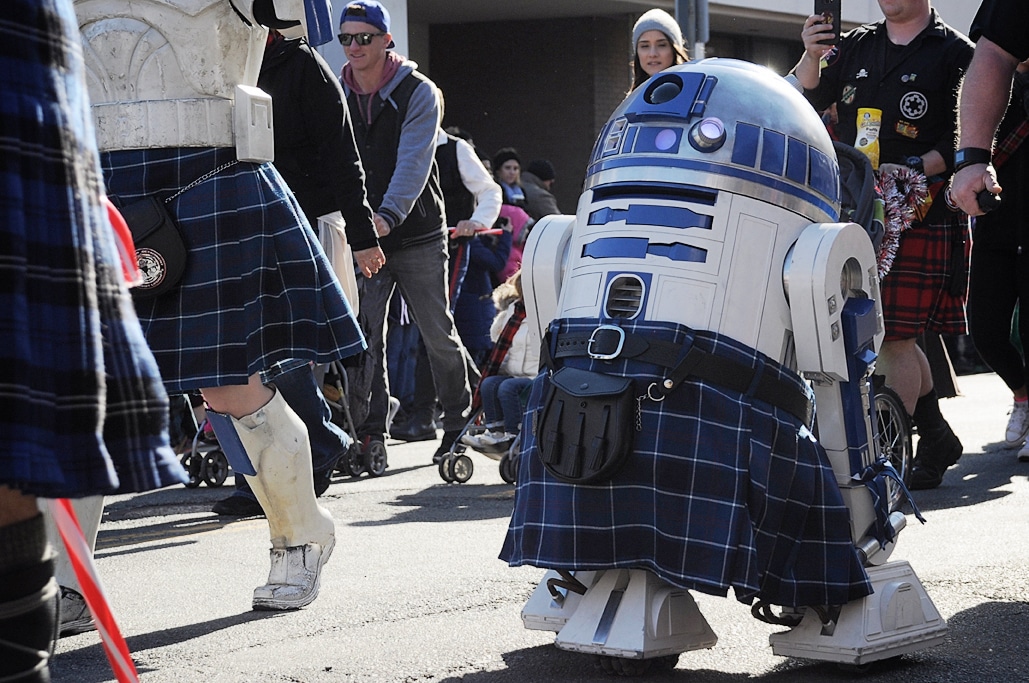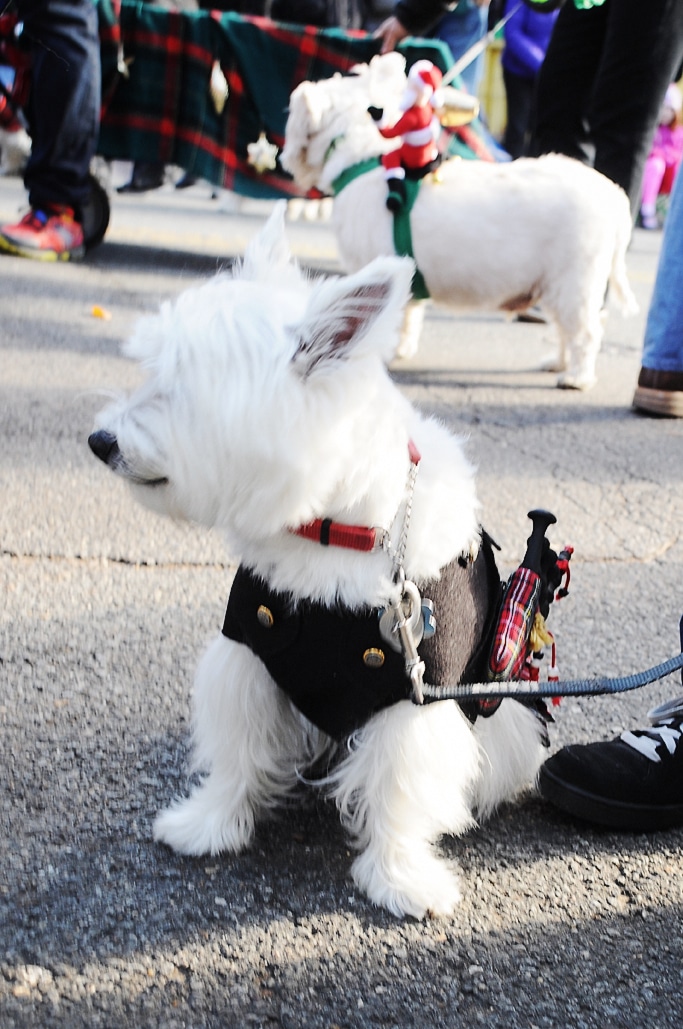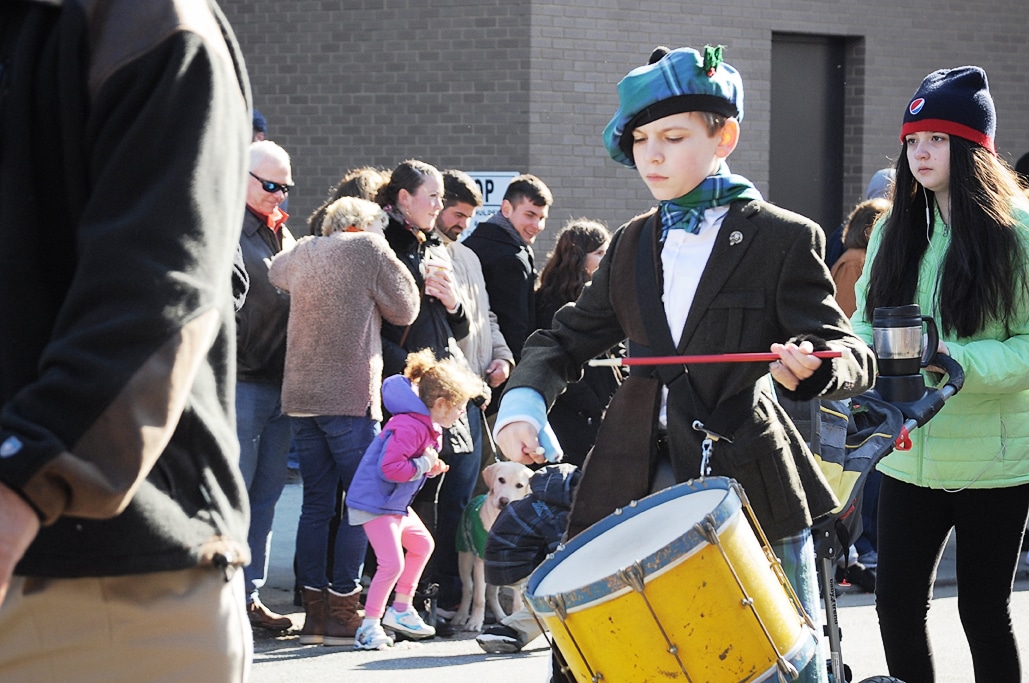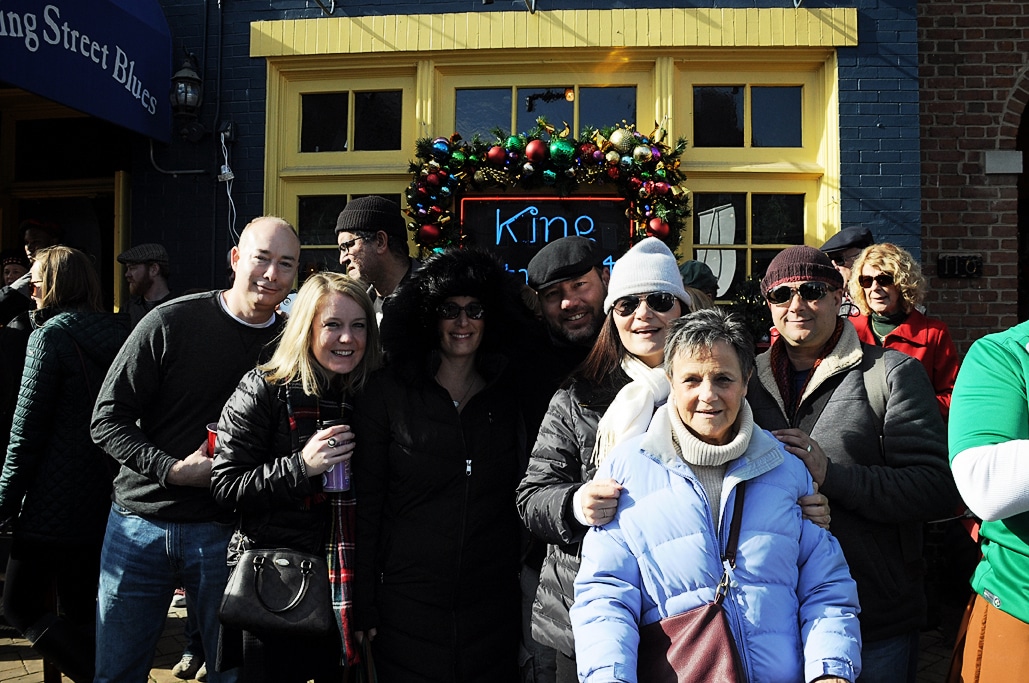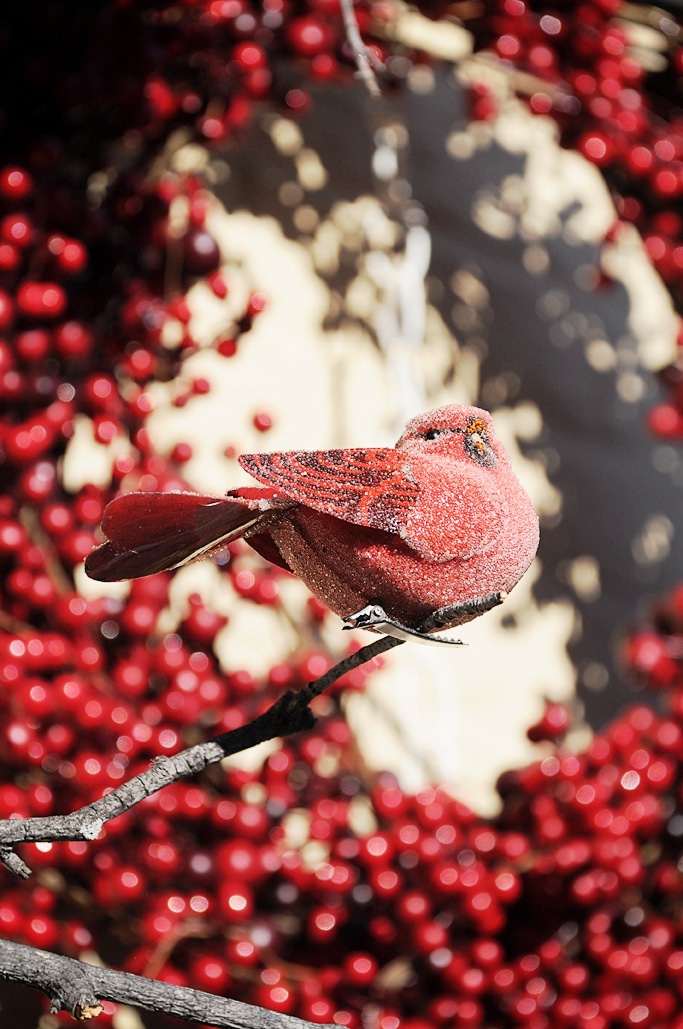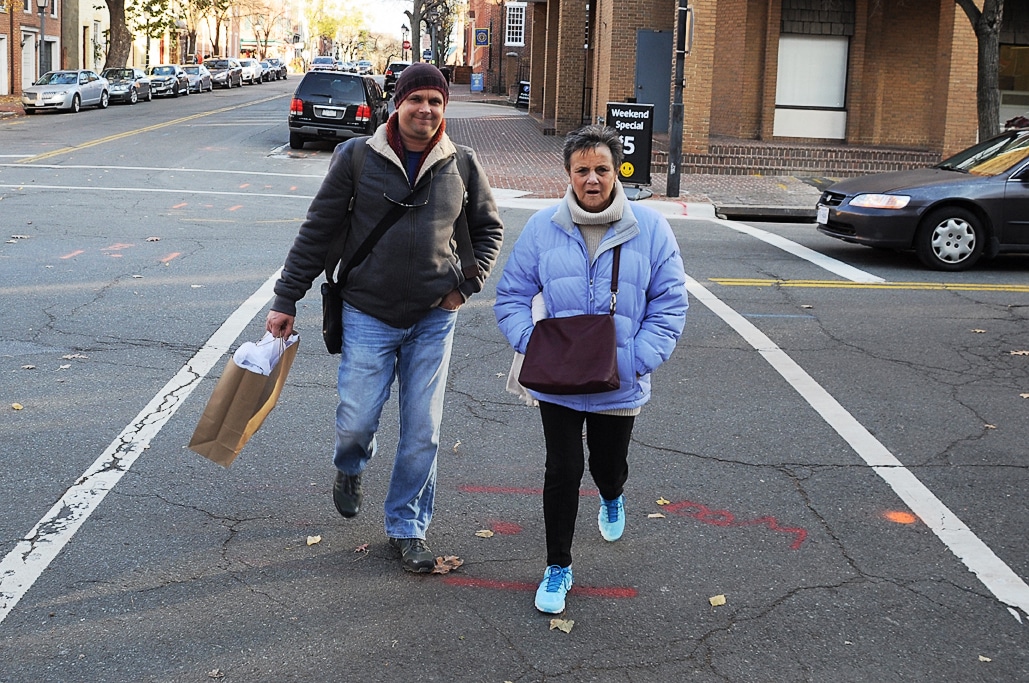 A very cold day for Barb and her new sneakers! Jeff and his Mom in front of George Washington's House.
So as the dogs walked by and members of the parade threw candy at you, I of course fetched as much as I could for my mother-in-law.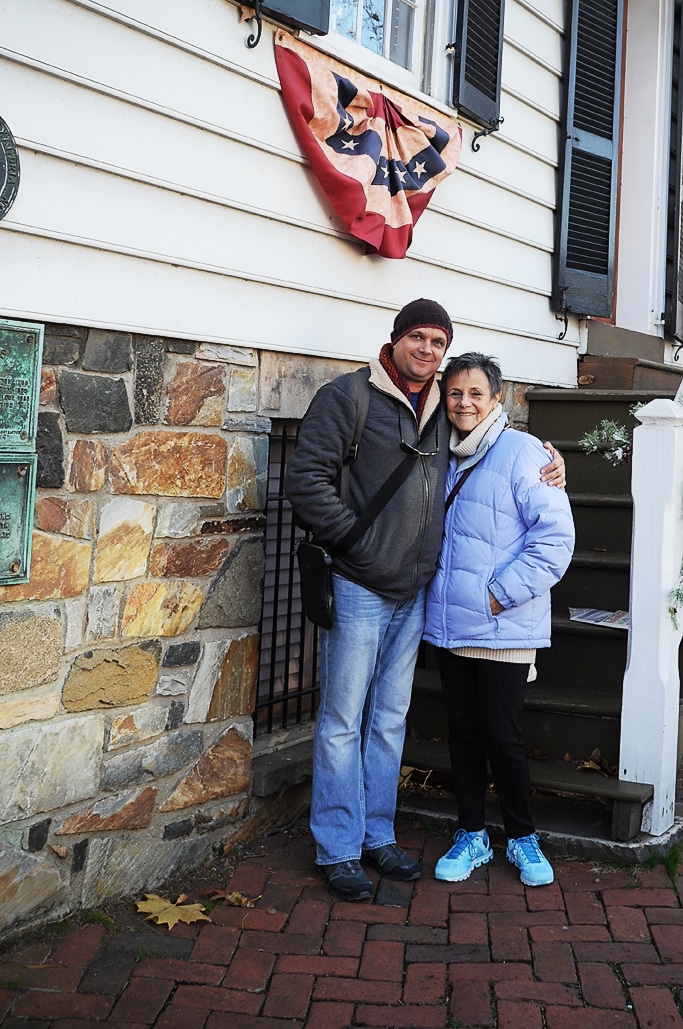 The woman loves candy! The parade lasted for about two hours on our street and we all had a great time together, even in 20 degrees of weather. It was now time to grab a bite to eat so Christmas shopping could begin!