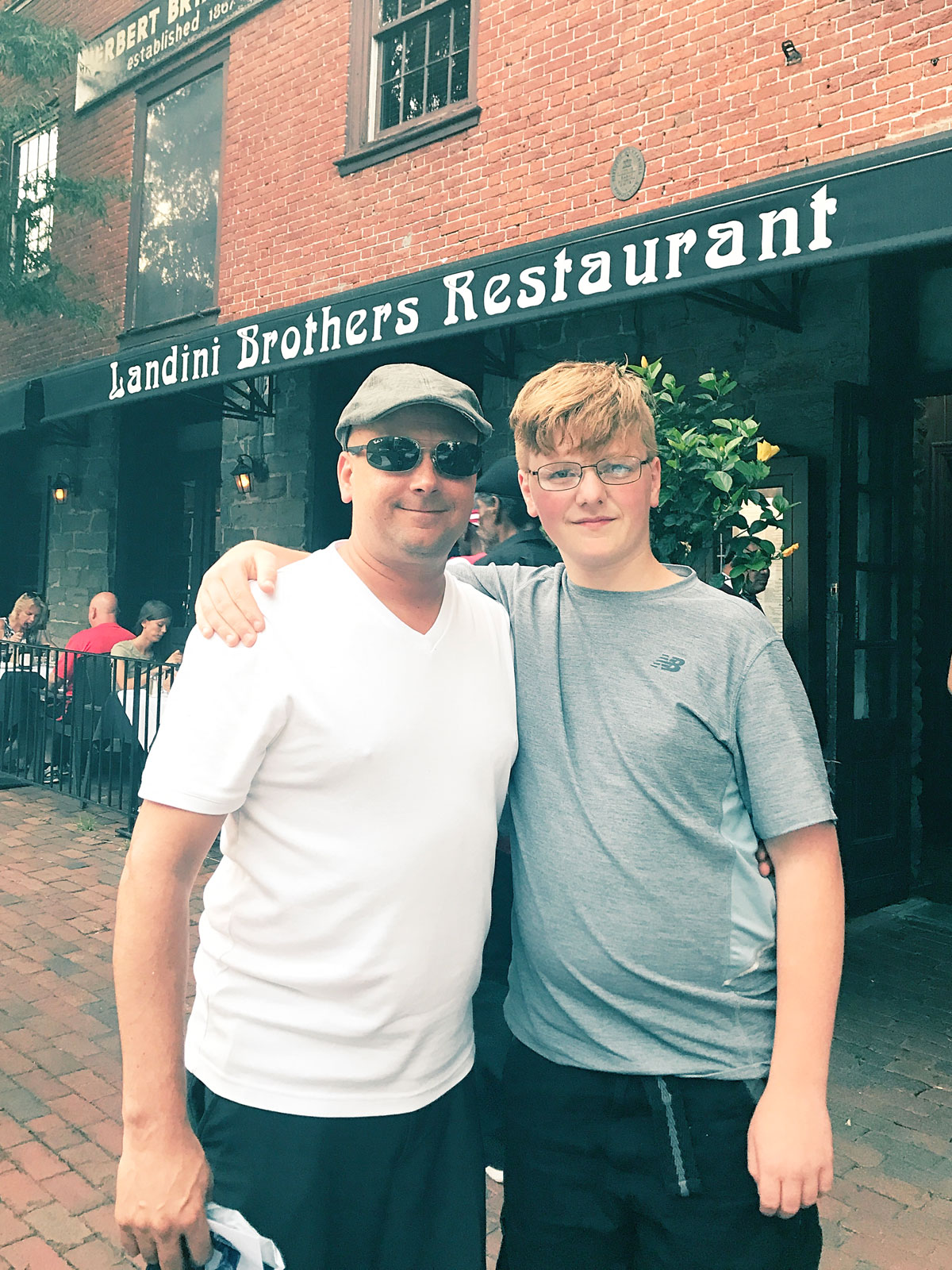 Landini Brothers Restaurant | Old Town, VA has got to be my favorite restaurant since I moved to the area. It leaves me speechless with every bite and that is hard to do! I never forget the meal and I keep coming back for more.





What can I say I'm a sucker for good Italian food which is a dying breed around the country. They have become bigger plates with less quality of homemade pasta. Landini Brothers Restaurant pasta is so tasty and they even make gluten free. I can tell you I was not able to tell the difference between the 2.
They make a GREAT Blood Mary!
Special for the Dinner: Cold Avocado with Crabmeat Soup
Special for the Dinner: Watermelon with Feta Salad
Now one of the things I love about Landini Brothers Restaurant is they are constantly good. The services, the specials of the day and the drinks are always wonderful. That is a sign of a truly wonderful place to eat. I have had everything on the menu at this point, from pasta, veal, raviolis, and fish specials. Have yet to not leave Landini Brothers Restaurant without a smile to my face.

Me smiling after my meal
Most people that come to visit Old Town want the crabs but I can say that this place has impressed me the most. So now when friends or family come to town, I always make sure to make a stop at Landini Brothers Restaurant. So far everyone has felt the same way as I do. As for my husband, even though he likes my cooking, he could eat there every night.

Special for the Dinner: Chicken Parmigiana

Penne alla Romana $ 17.95 | penne pasta sautéed in a sweet mild Italian sausage, tomato and creamy parmesan cheese sauce
Another surprise was my nephew who cleaned off his plate without a problem this past week. As we all know 14 year olds can be very picky but this again proves to me how good the food. The creamy Alfredo sauce on a bed of fettucini is like I went to heaven. The bread comes out warm with soft butter to lather it up. My favorite part is when I get the fresh parmigiano cheese on top of my dish and smell the snow flakes falling from the grater. HEAVEN!

Fettucine Alfredo $ 17.95 | egg noodles sautéed with the classic Alfredo sauce
Now of course this is a treat for me and only on special occasion. With my sweet little nephew in town, who is growing up so fast, we decided to treat him. When we left Landini Brothers Restaurant, I asked the famous question what did you like best about your day? And of course my nephew said, "being with you and the food." I think my husband coached him!!
Landini Brothers Restaurant
A hearty Italian menu, a dimly lit space with exposed brick & a romantic patio draw local notables.
Address: 115 King St, Alexandria, VA 22314 | Phone: (703) 836-8404