Vacation in Bermuda for New Year's is what we decided to do to celebrate the holidays. Our Christmas present became a travel adventure for both of us to enjoy soaking up the sun in Bermuda.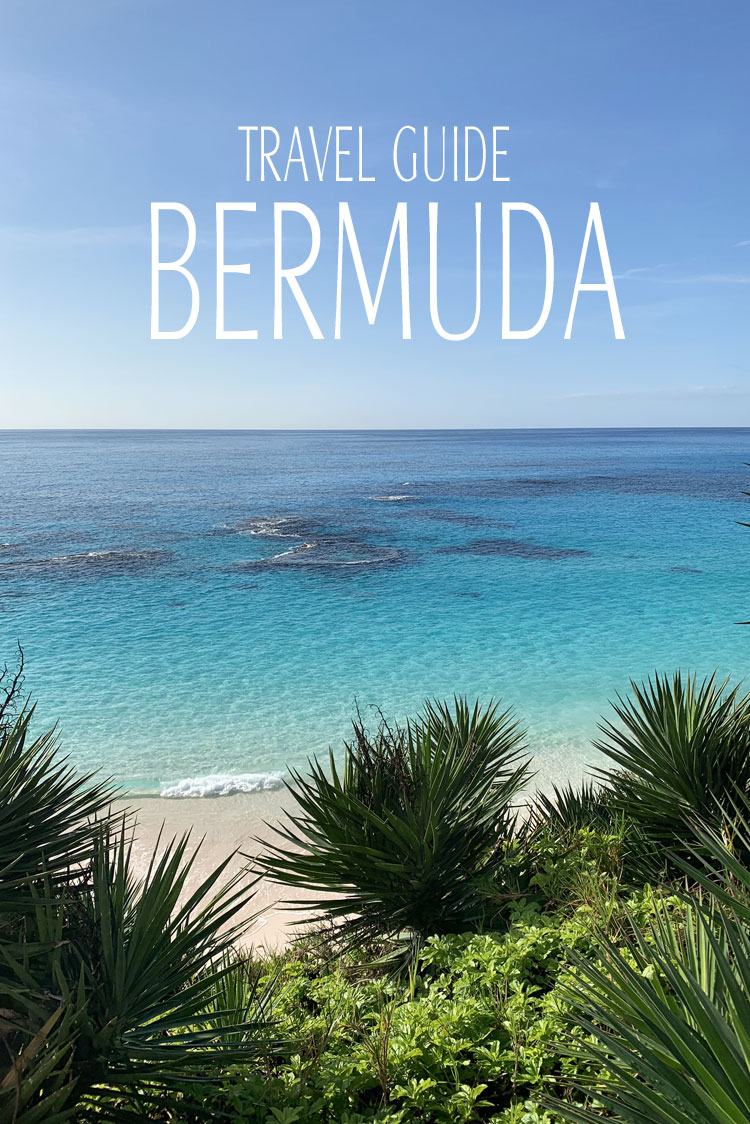 When we started to look for vacation packages, they ended up being more expensive then a trip to Europe. So we both started looking for cheap hotels and flights which resulted in a vacation in Bermuda.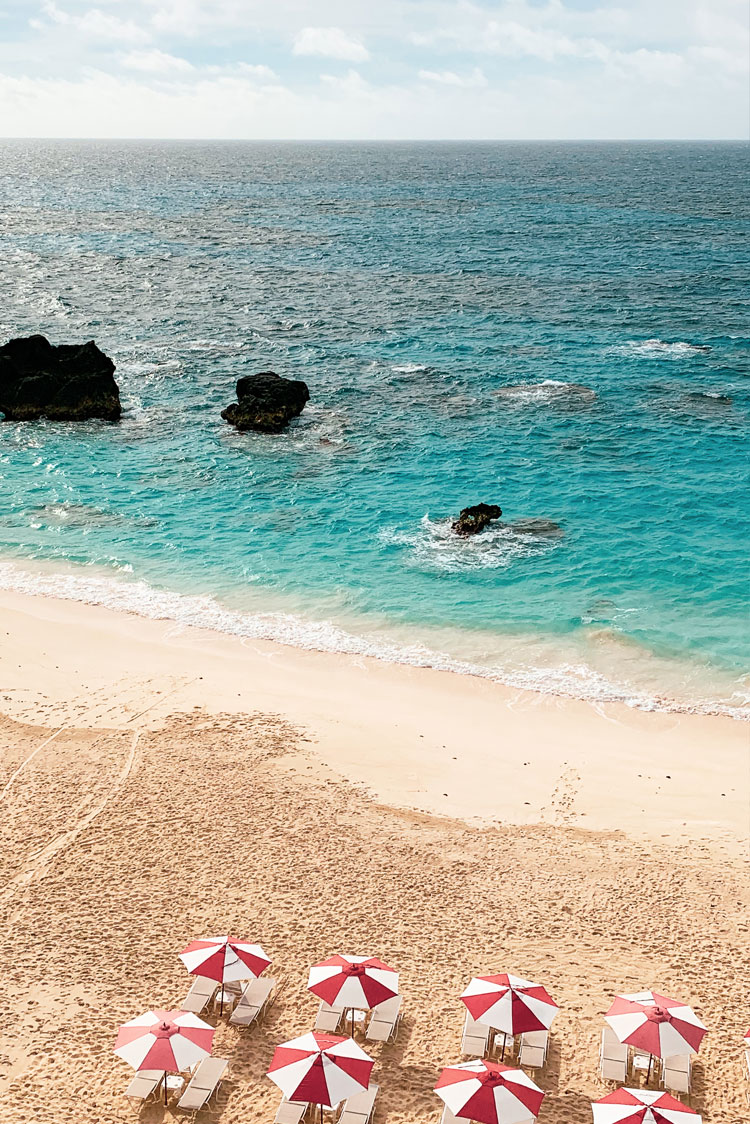 After finding a few email address to contact the hotels and resorts, we found what we were looking for and it was in our price range. We set-up the alerts on google flights and bought the cheapest airfares during this time.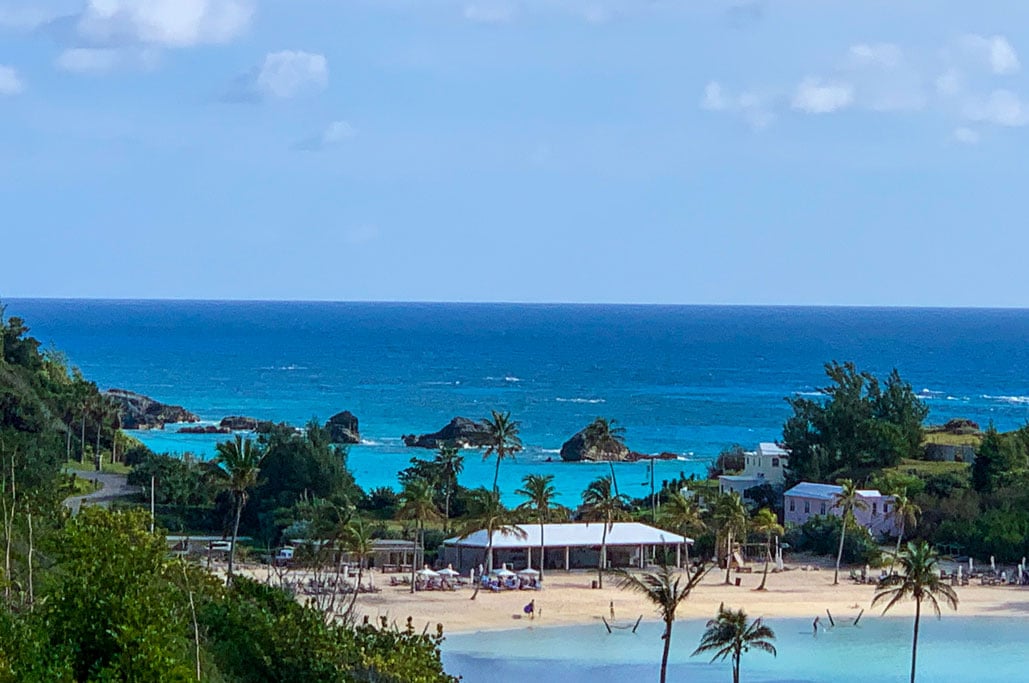 Why a vacation in Bermuda you ask? Well it's winter in Virginia and we wanted to take a vacation where it was low key, which would force us to unplug, do nothing vacation and a vacation in Bermuda covers it all.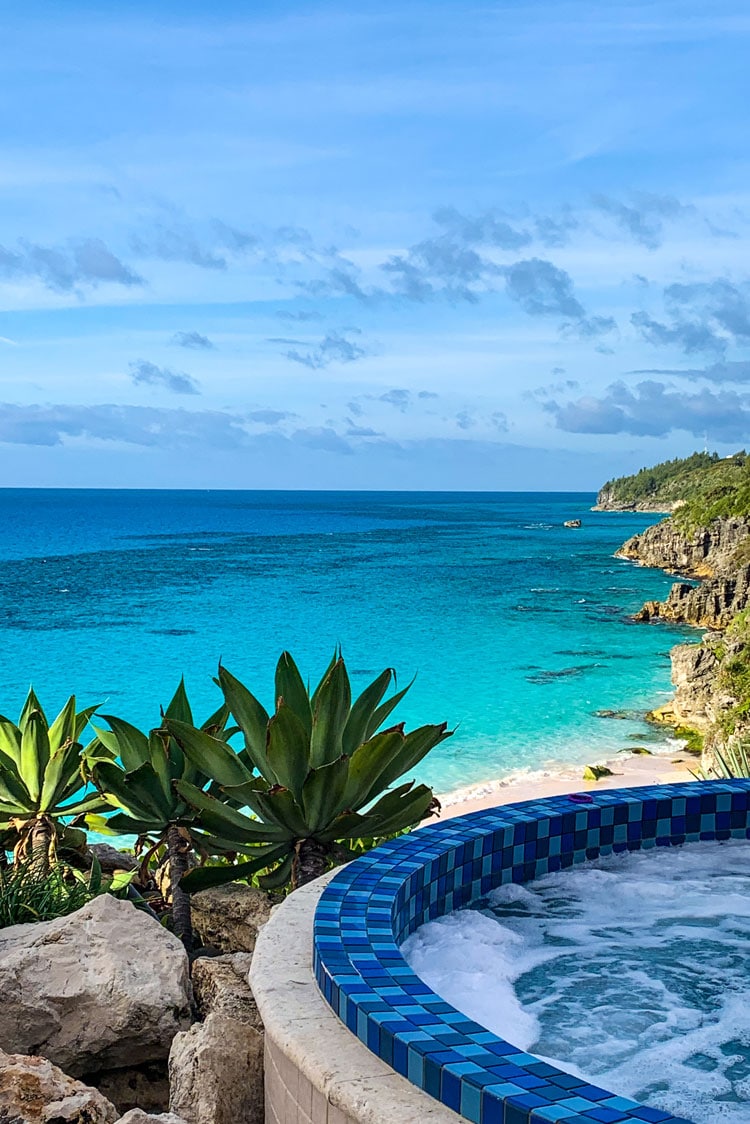 With the worse wifi to stay connected, we were bound for the beach, pink sand, swimming in the pool. Most of all eating the fabulous food this island offers.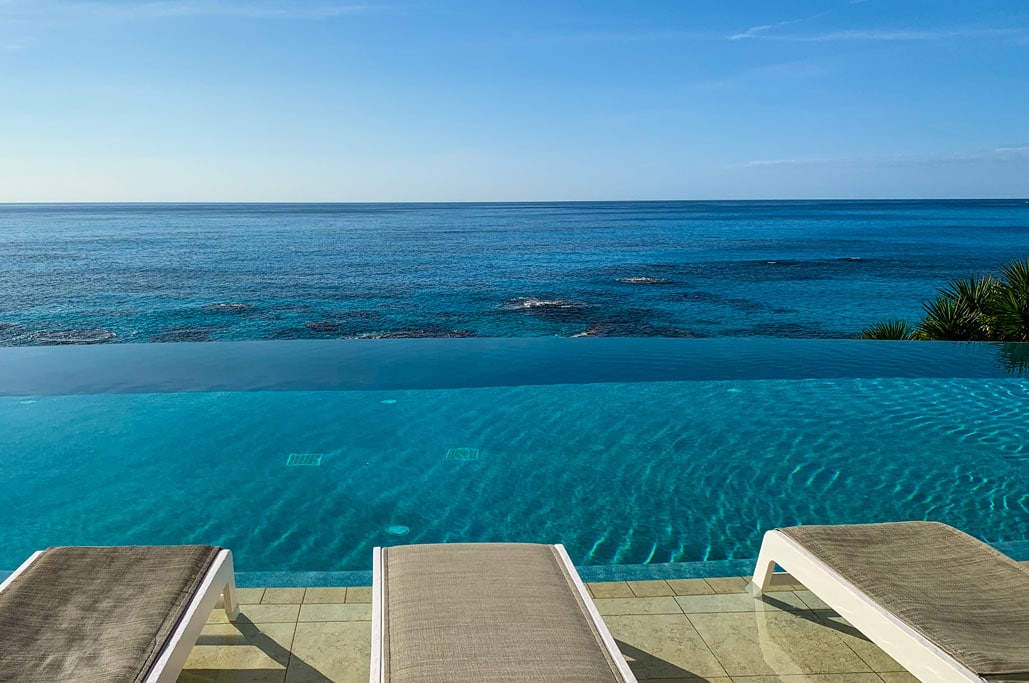 The Reefs resort has all the spa services you can imagine with 3 restaurants located on the property. You really never have to leave because everything is right here.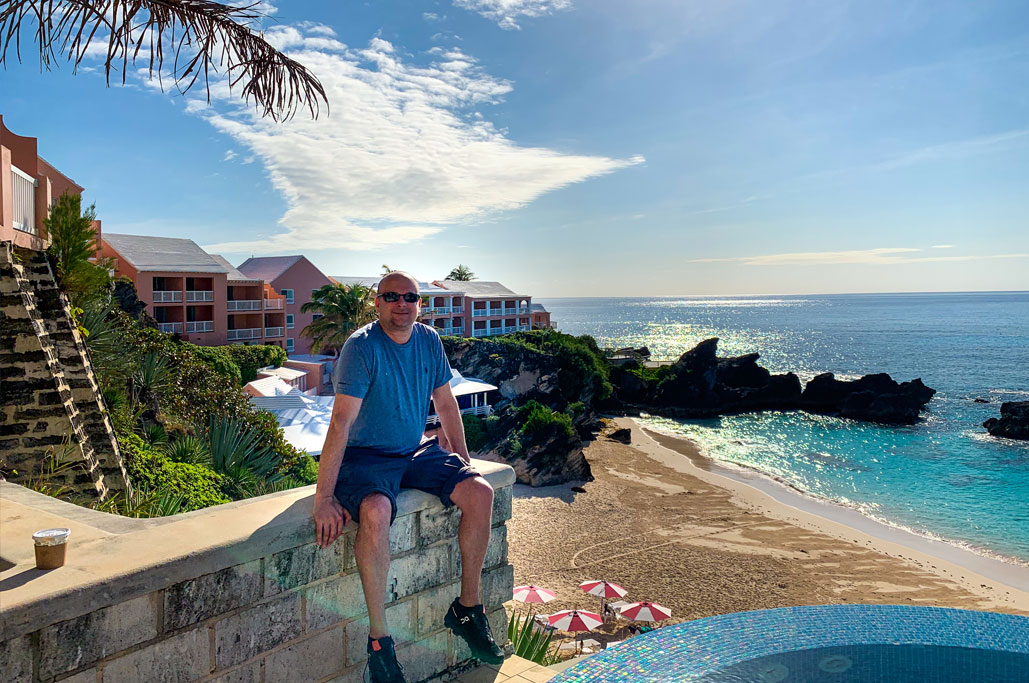 We were surprised on how little there is on the island, so be prepared to soak up the sun and relax.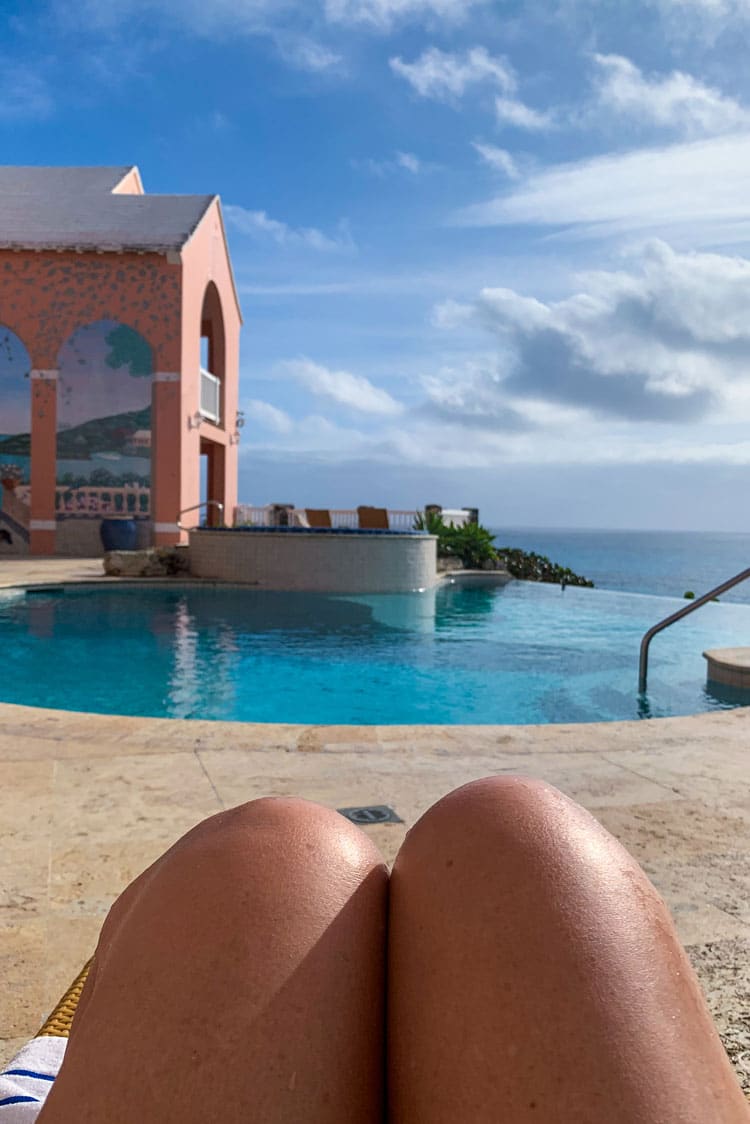 The one thing I will tell you that shocked us both was the price of food! OMG it is expensive, but not as expensive as the liquor.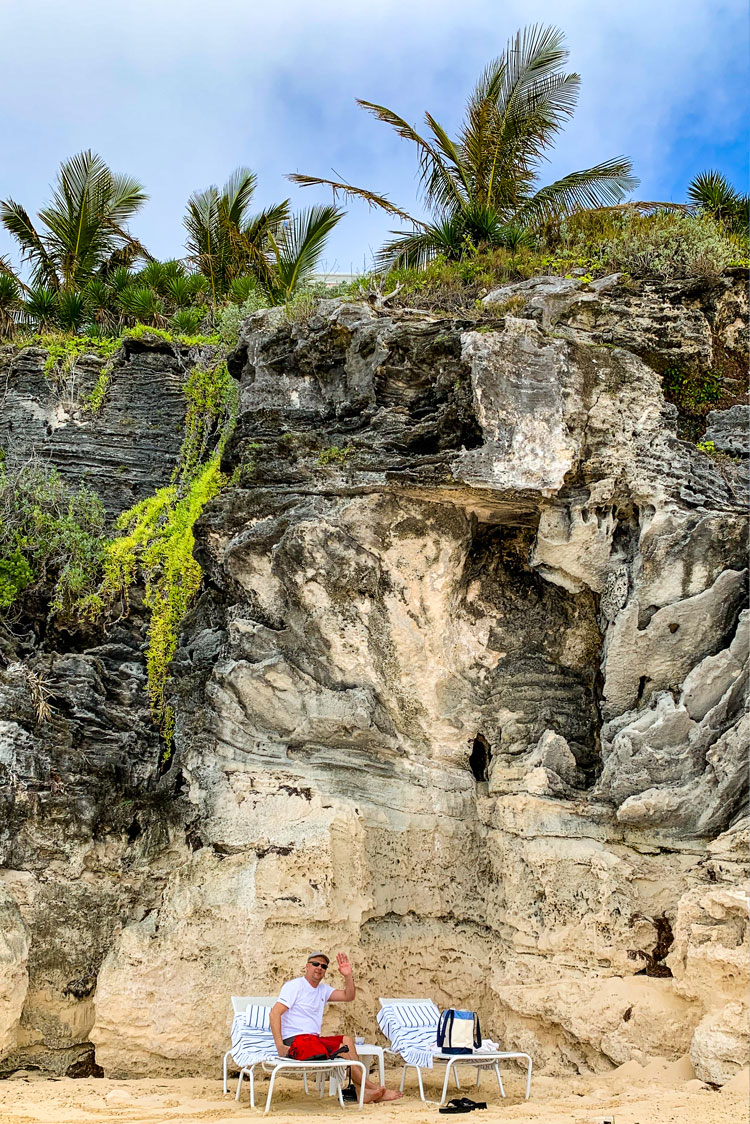 Wow is it expensive! A bottle of water was $10 so plan on your biggest tab being food and beverages. I bought liquor at the airport so I could eliminate a high alcohol bill. The price at duty-free are pretty close to the USA.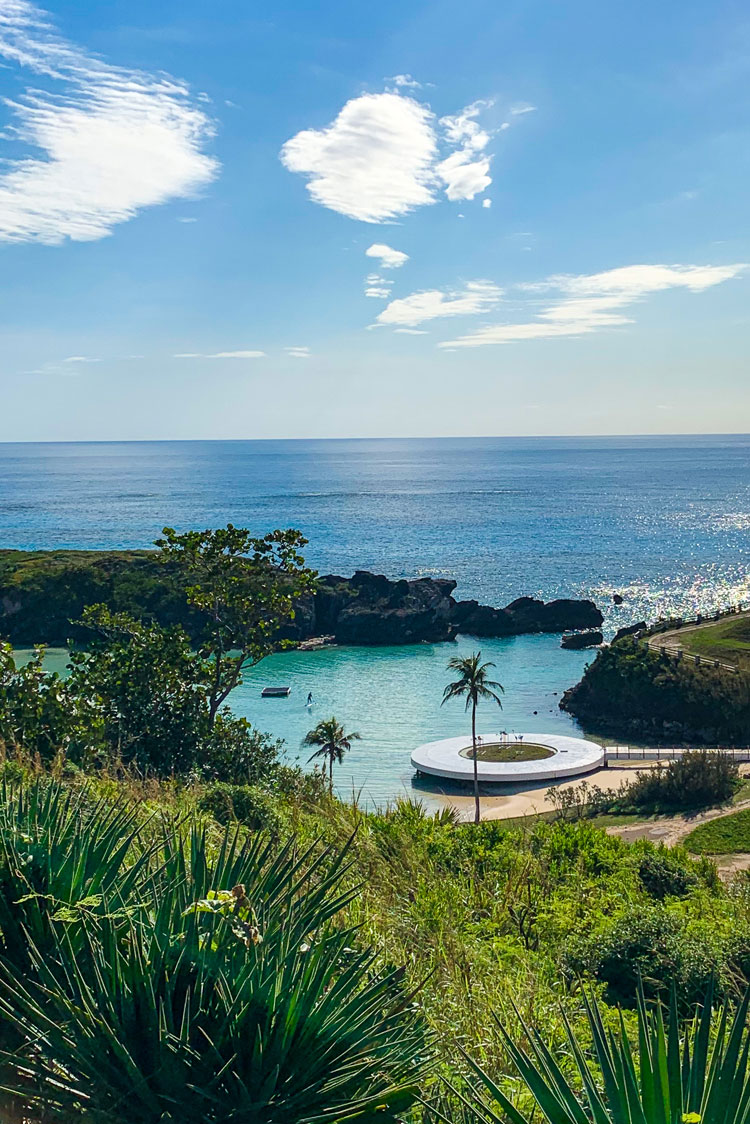 So here are some of my tips and tricks that I usually do to make my vacation as enjoyable as possible without breaking my budget.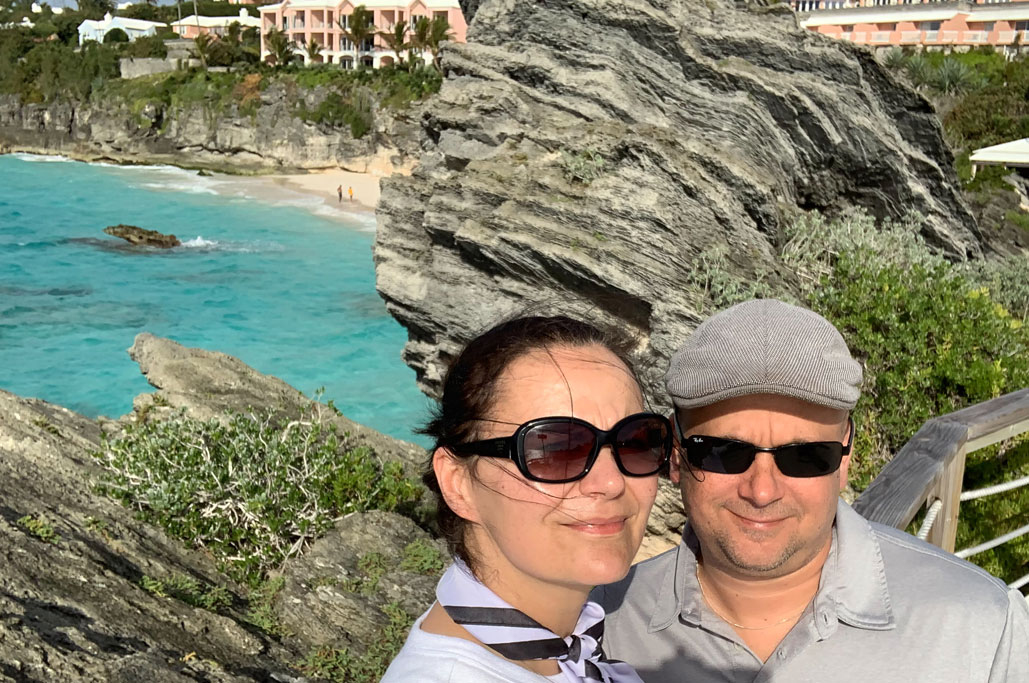 As much as I like traveling, I'm still on a budget, so I can enjoy a vacation, but not stress when I get back. Not to mention, we save first for our budget-friendly vacations, so staying on target in a must for us.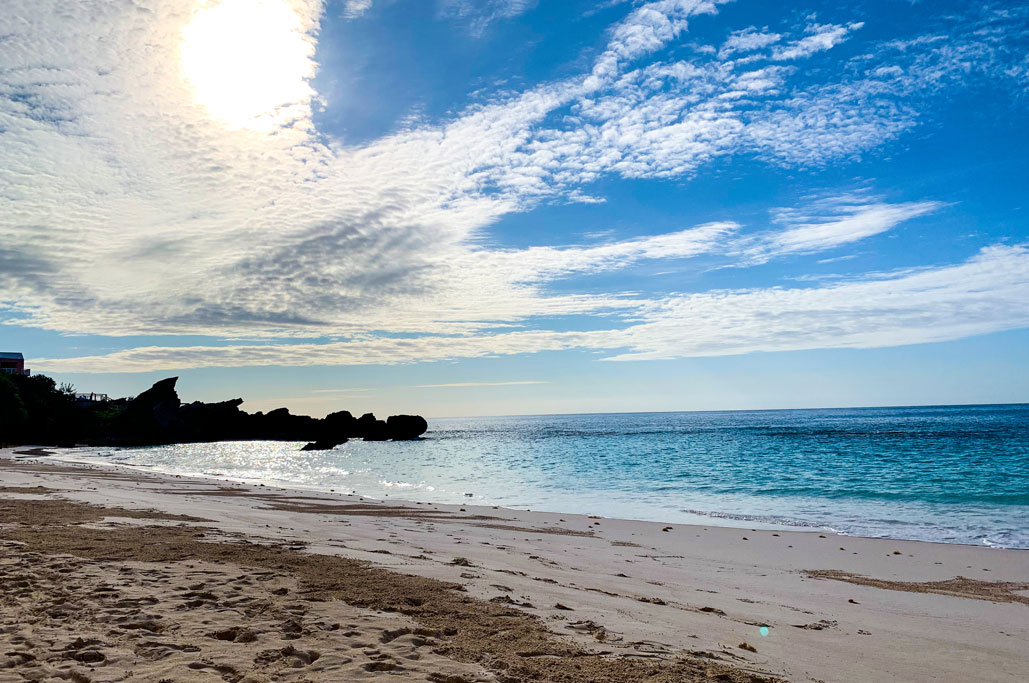 Bermuda is most popular from March to September so January is the cheapest month to visit. The island is quiet but you will get the best services and prices during this time. Also, some may think it's cold, but it was a perfect 70 degrees with sunshine and very little humidity. It reminded me of New England weather in the summer time which is my favorite weather. They do have rain here, but the hotel comes prepared with umbrellas on your patio.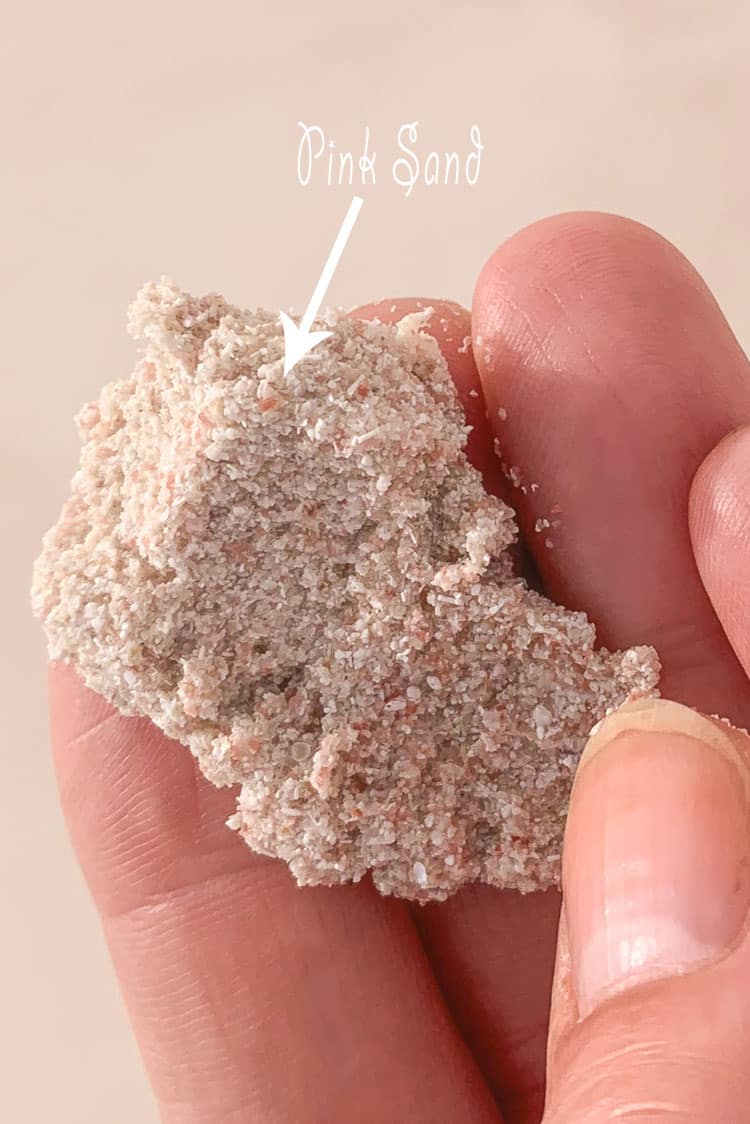 Bermuda, being a British island territory, has 4:00 pm marked off for tea time. Which is perfect because sandwiches and crumpets will be served with your afternoon tea. This is customary in Bermuda so take advantage of your afternoon snack. We ended up having a little too much at tea time one day that we ended up skipping dinner that evening. Not to mention, it's FREE. And my Uncle Bill always said, "Free Is Good."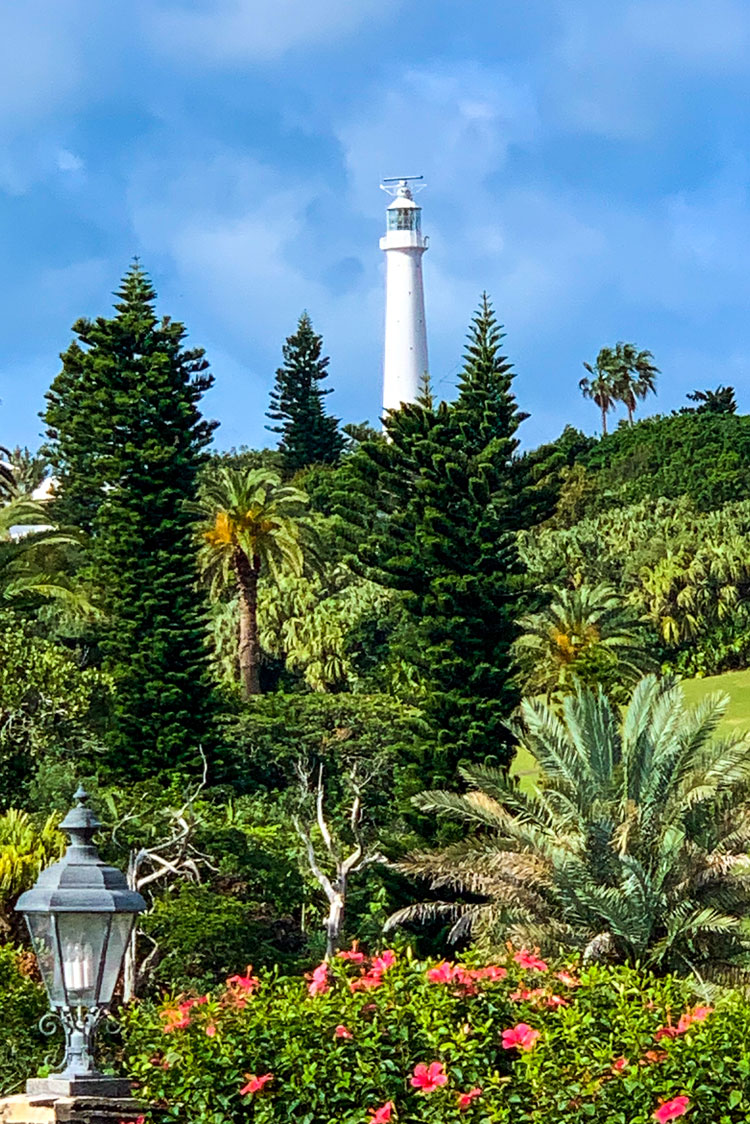 The other surprise about a vacation in Bermuda is NO CAR RENTALS. So you can bike or rent a scooter. We decide to take the bus which is very convenient, since it takes you around the island and not to mention it is not expensive.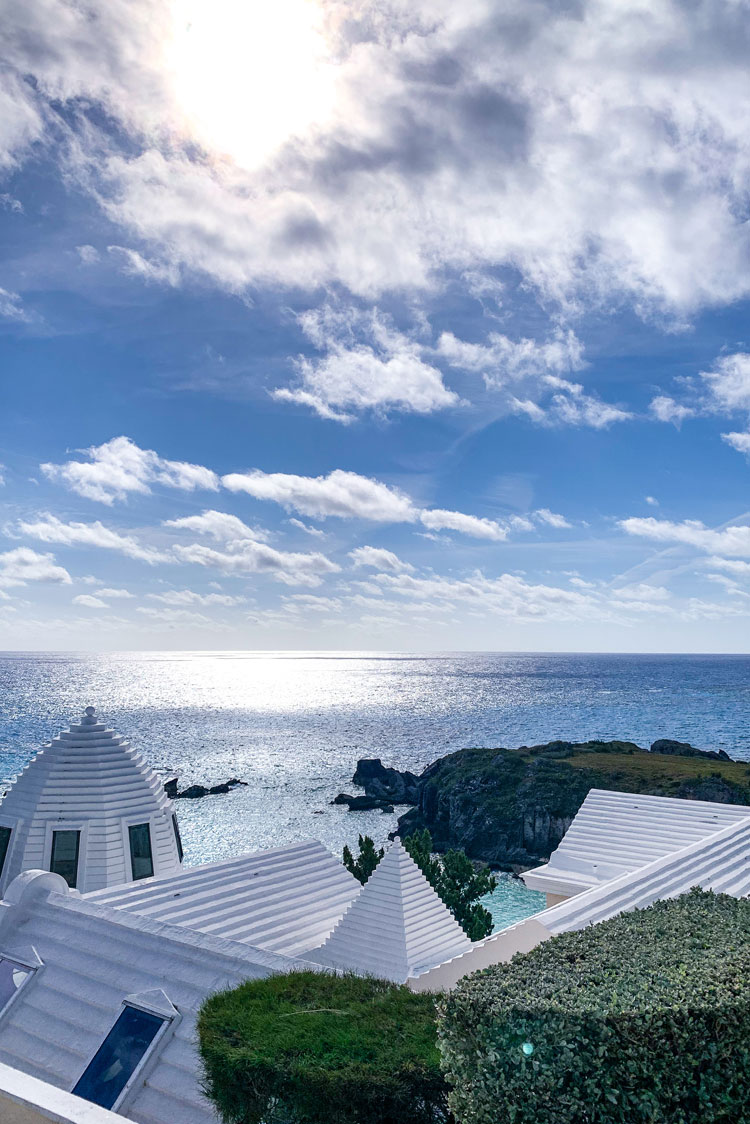 Water, water, water need I say more? We need water and the island collects its water from the rain, this is why the roofs look like staircases. But you don't want to drink the water from the tap because it's not really filtered. Not to mention many say it will give you diarrhea if you drink it from the tap.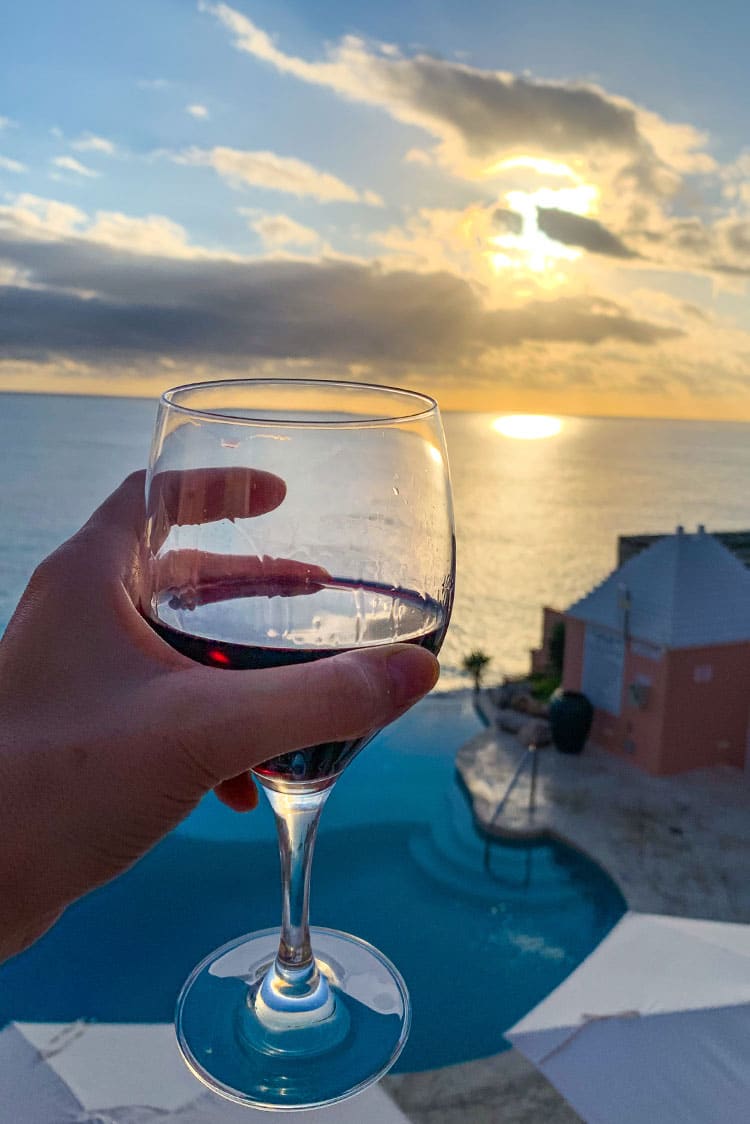 So you need to buy water in a bottle, which means it is imported, which means expensive! The hotel charged us $3.50 our first night for a 8oz bottle.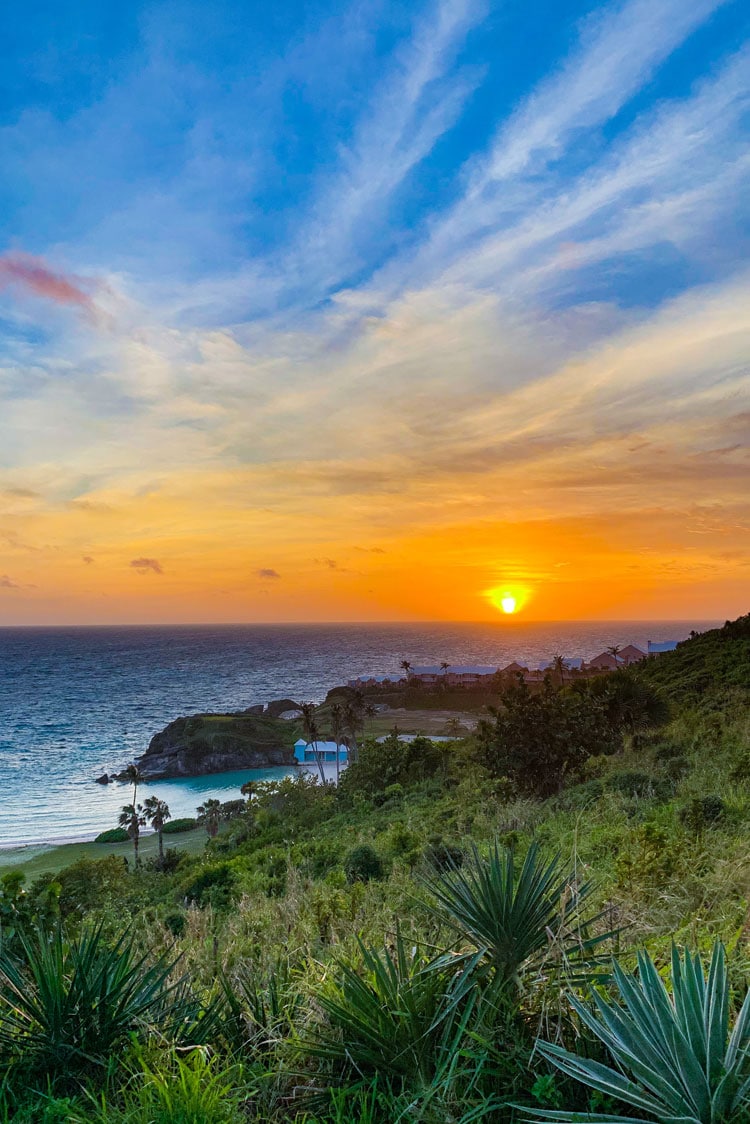 The next day I ventured out to find a grocery store for water. It was still expensive, but a much bigger bottle. I would recommend stocking up on the bottles of water when you are at the store.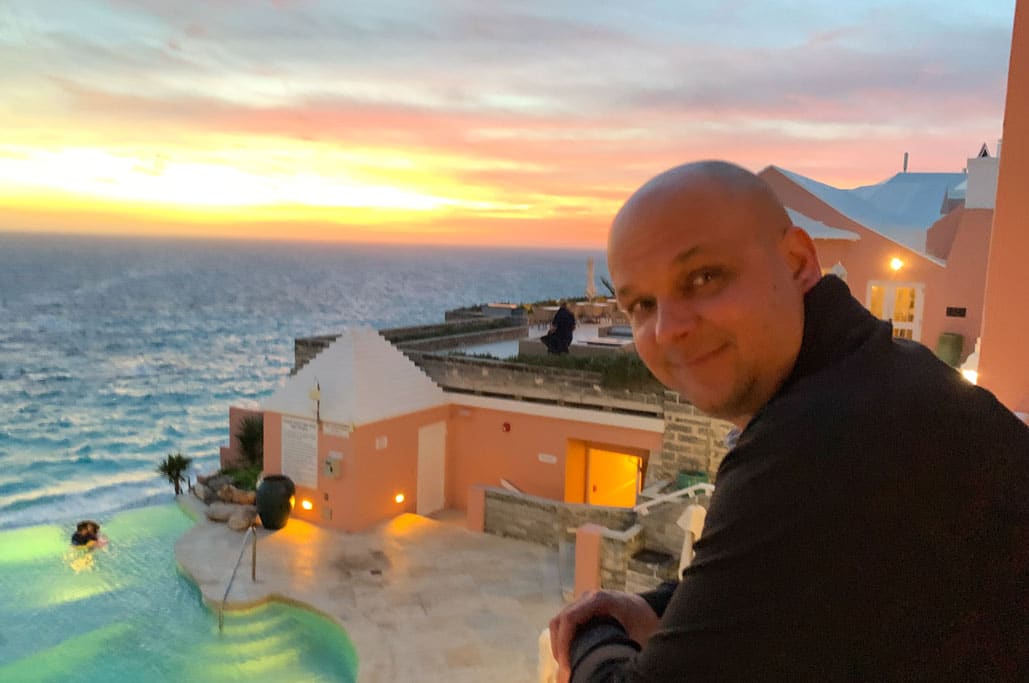 What to Bring
I brought a few things that are a must for every trip. For one thing, if you forget something it's not so easy to get it on the island of Bermuda. CVS and Walgreens is not around the corner for your conveniences. This is what I pack on most of my trips with a warm climate.
Toothpaste, mouthwash, deodorant, soap, shampoo, extra conditioner

Sweater and jacket or a windbreaker for the cool breezy nights

Bathing suit, flip flops and a cover-up for the beach

Dress up for dinner. Most places require a collar and no jeans

Sunscreen, lip balm and aloe are essential for the beach

I always pack, Aspirin, Tylenol, Alka-Seltzer, band-aids and Icy-Hot on every trip.
Vacation in Bermuda Video Tour
Places to Stay
5 Days with Full Breakfast Cost: $1690.28
We booked a room with a view of the ocean and a queen size bed. It had a great patio with lounge chairs so we could watch nightly sunsets from our room. The place was clean with a nice sized bathroom for two in addition we had a sitting area, couch with a coffee table.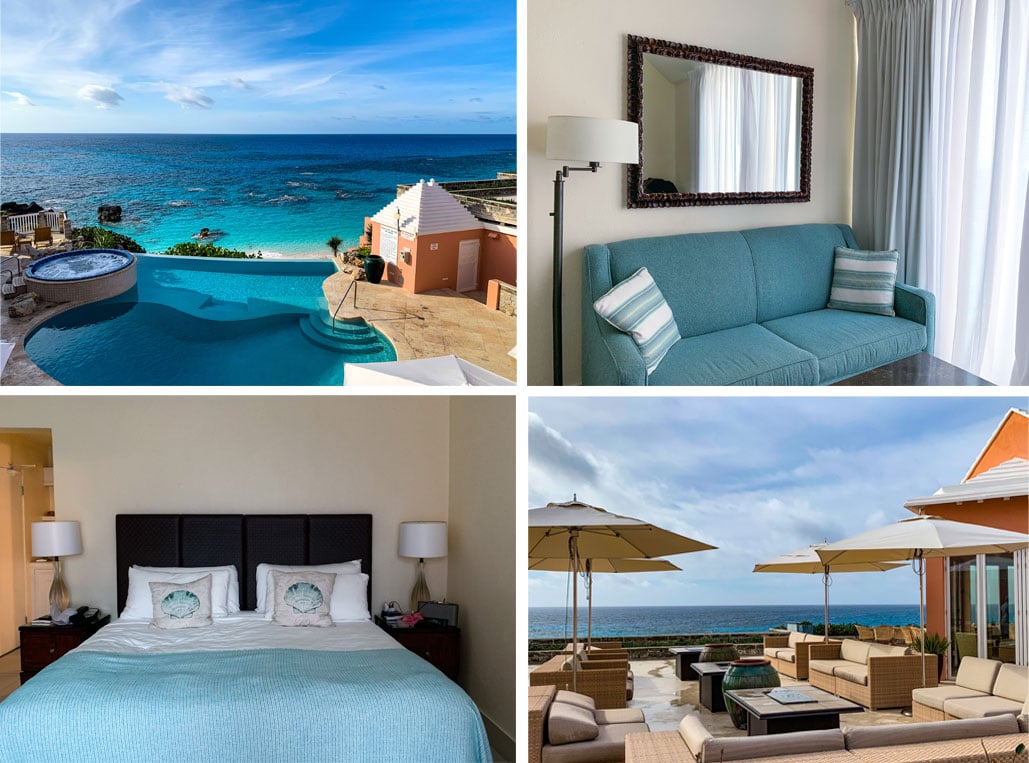 Breakfast was included from 7-10:30am

Tea Time is at 4:00pm to 5:00pm

Someone comes to turn the bed at 6:30 pm and leave you a mint on the bed.

International calling rates will apply so unless you have an unlock phone and replace the chip, super expensive to use the phone.

Wifi is not very reliable on the island all the time.

Gratitude is 17% and usually included at all the restaurants

Taxis are available right in front of the hotel - NO UBER, however it's on the way according to our driver.

Bus stop is right outside of hotel - a token for $4.50 will take you into town, Hamilton.
2 Delta Airline ticket Cost: $826.38
Total: $2476.66
Places to Eat
The food is excellent on the island, we only experienced one bad meal while on our vacation in Bermuda. I have not been able to say that about to many vacations.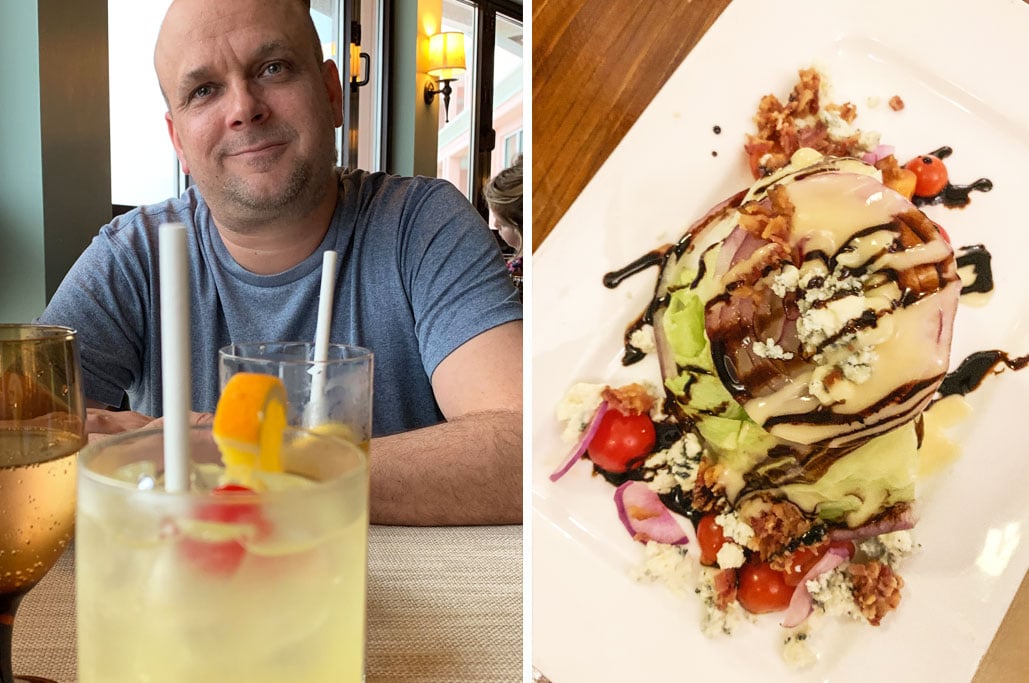 Aqua Terra: Bermuda Rum Swizzle and Wedge Salad
The Reefs Hotel was by far our favorite. With limited restaurants on the island unless your in Hamilton or St George, your hotel better have good food and ours was exceptional in breakfast, lunch and dinner. Oh and lets not forget tea time! Loved it.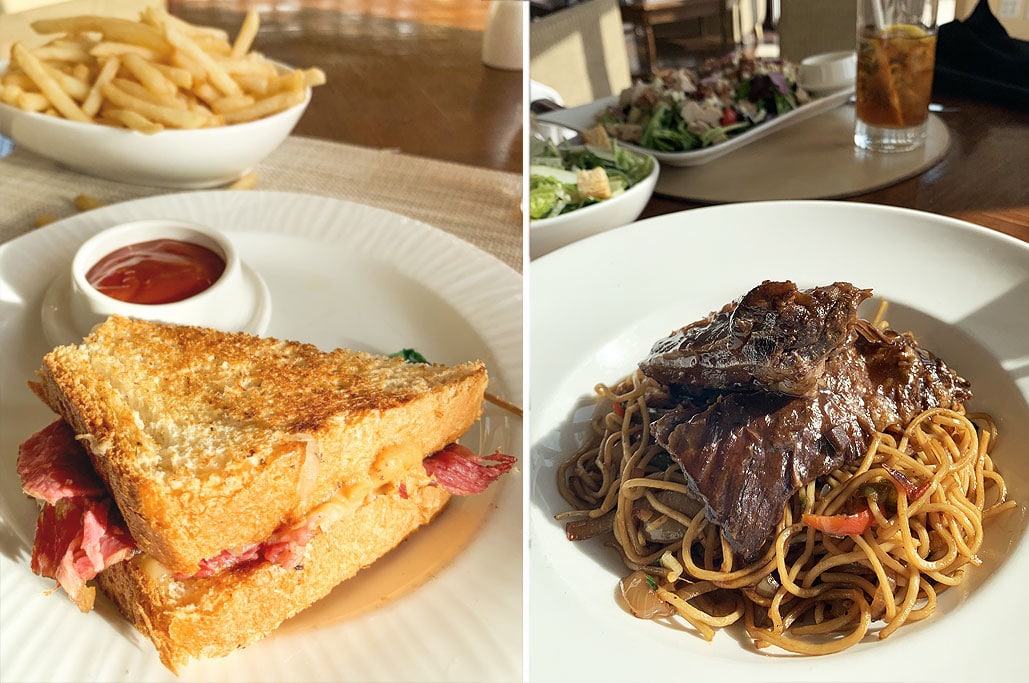 ClubHouse Bar & Lounge: Reuben Sandwich and Korean Short Ribs
After spending the day on the beach or trail walking to see the view, returning to tea time was my favorite part of the day. With cute little sandwich and scones to nimble on, it was a delight to our afternoon.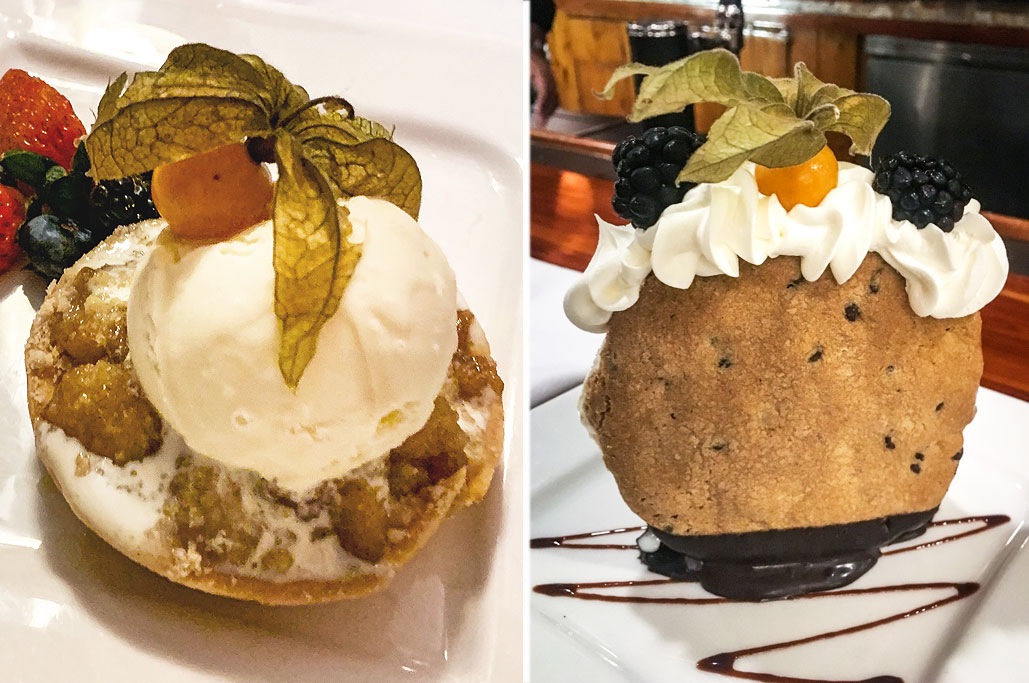 ClubHouse Bar & Lounge: Apple Pie and Ice Cream Sandwich
Other places we grabbed a Bite!
Henry VIII
Only a 5 minute walk from the The Reefs Hotel to buy water or chips for snacking on the beach. They also sell beer, wine and liquor in this cute little store. Surprisingly Henry VIII is a sushi restaurant and Pub.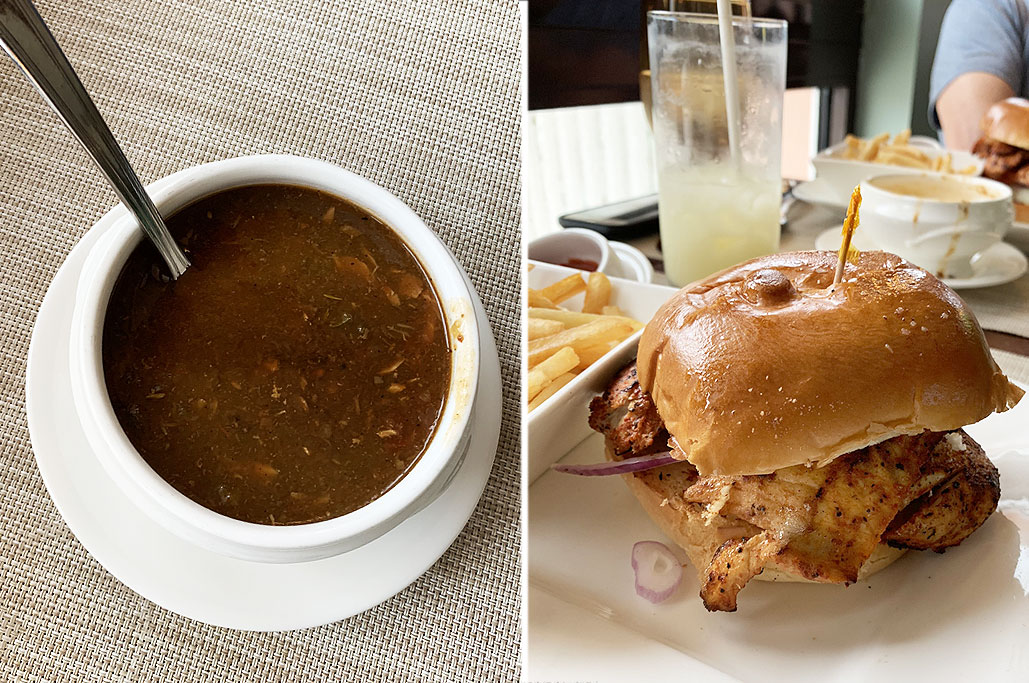 Aqua Terra: Bermuda Fish Chowder and Fish Sandwich
Places to Go
The island is surrounded by beautiful coast line and beaches that's worth seeing. Because the island is so small it's easy to get around. The bus will take you around the island or rentals for mopeds and bikes are available.
Church Bay Park
A great place for a trail walk while overlooking the island cliffs. Take your water and ask for a couple of sandwiches to explore this beautiful park that leads you to the ocean.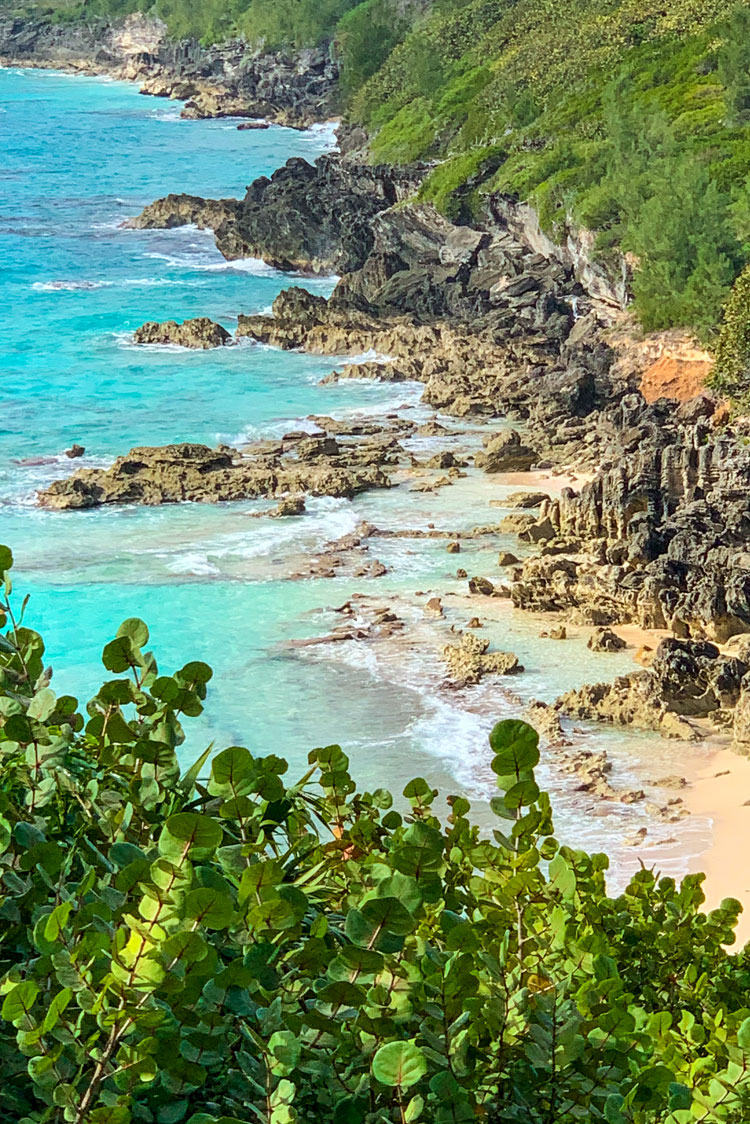 It's one of the great favorites for snorkeling. This is a little cove formed by coral cliffs at the western end of the south-shore beaches.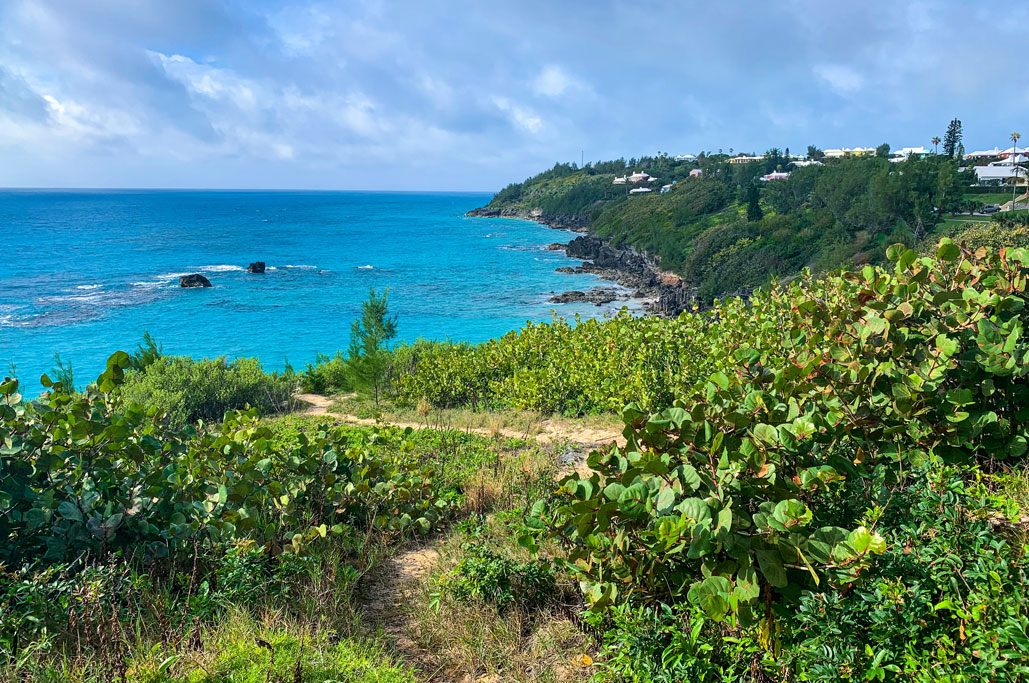 A steep pathway and staircase from the park leads down to the beach. Every moment is breathtaking. As we walked around and realized how many birds fly around singing in this beautiful area.
Hamilton - French Street
The capital of Bermuda is Hamilton, which is where all the action happens to be. If you're looking for a bar, a bite to eat, or high end shopping, this is where you want to go.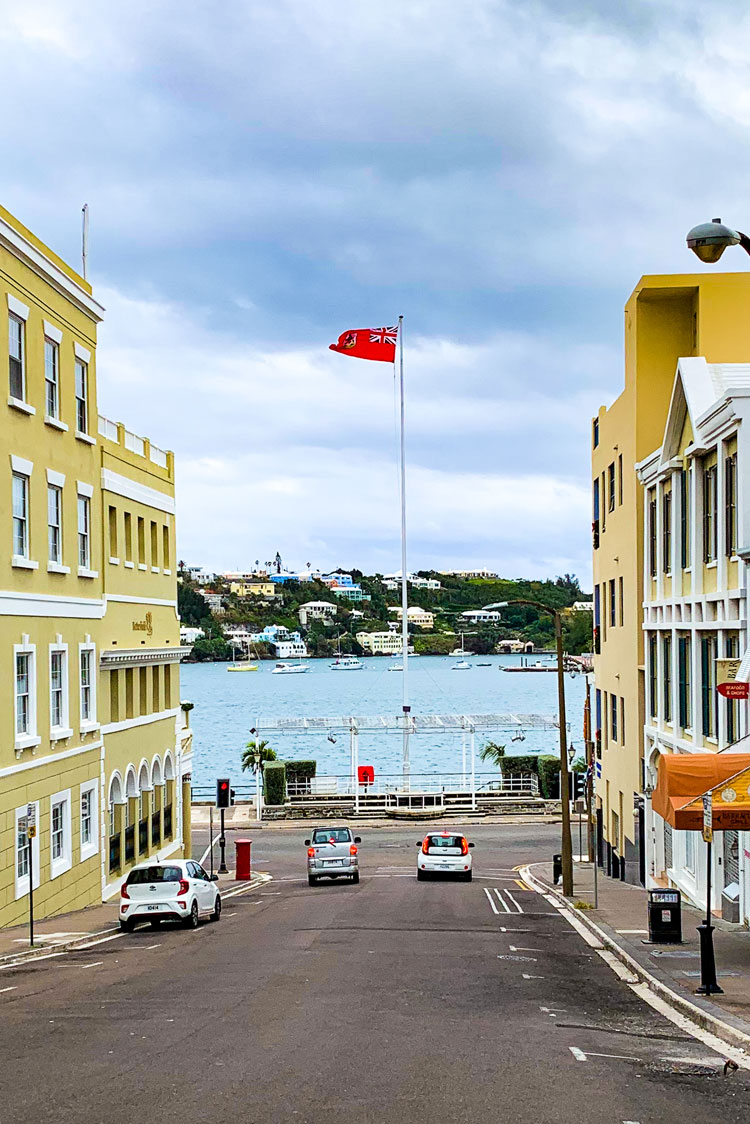 It's very expensive to buy anything here with many boutiques being the likes of Cartier, or Brooks Brothers.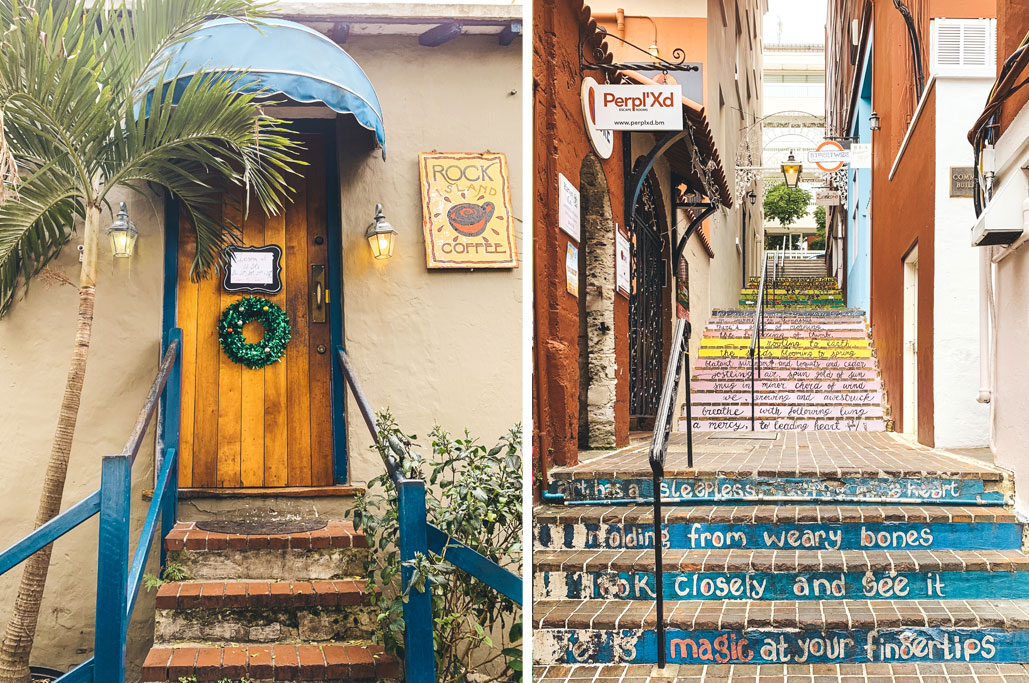 Everything is imported so you will pay double the price compared to the USA. One thing that I did buy was Bermuda Breeze Perfume.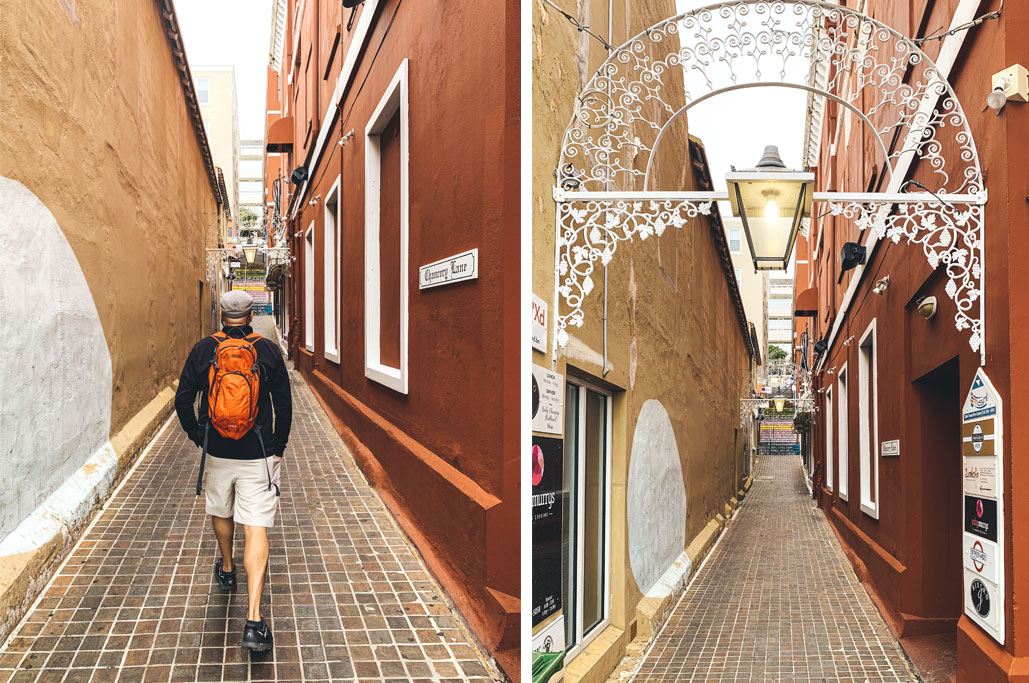 It's light and fruity-floral fragrance with sent of an ocean breeze. Surprisingly there are no taxes on cosmetic and perfumes.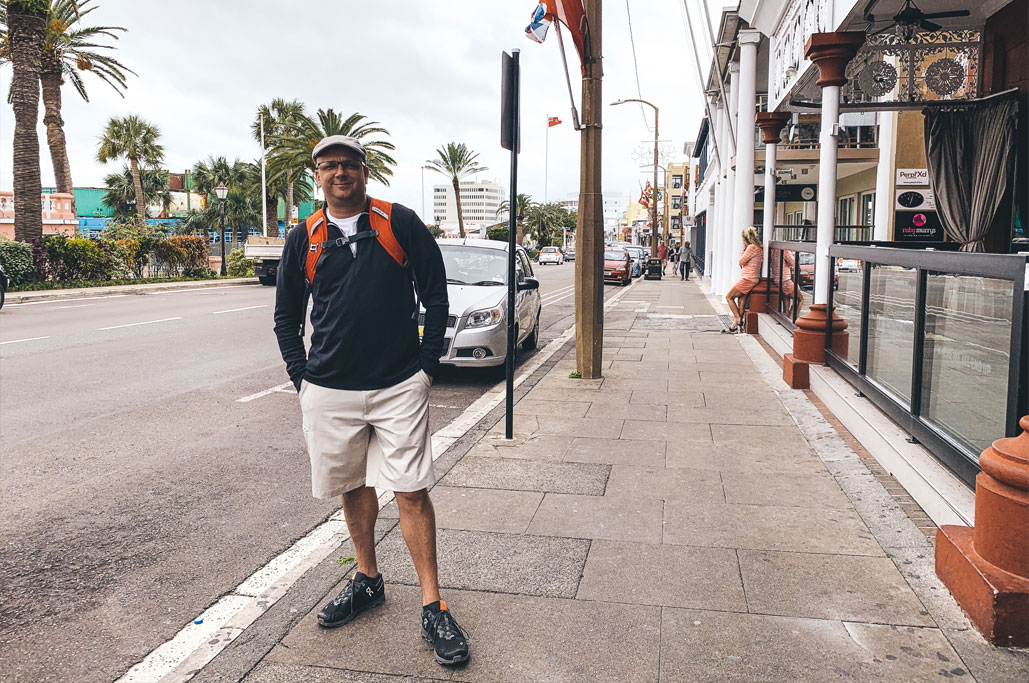 Horseshoe Bay
You come to Bermuda for the landscape and it is breathtaking. As you get off the plane the view is everywhere but most of all at Horseshoe Bay.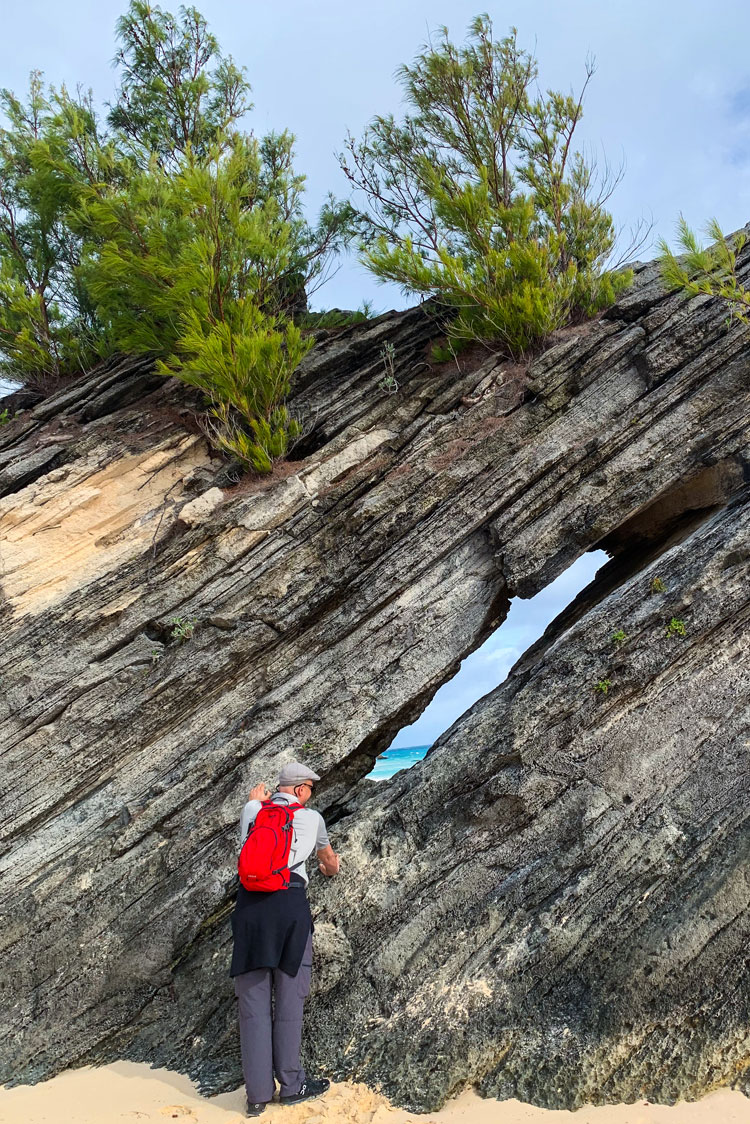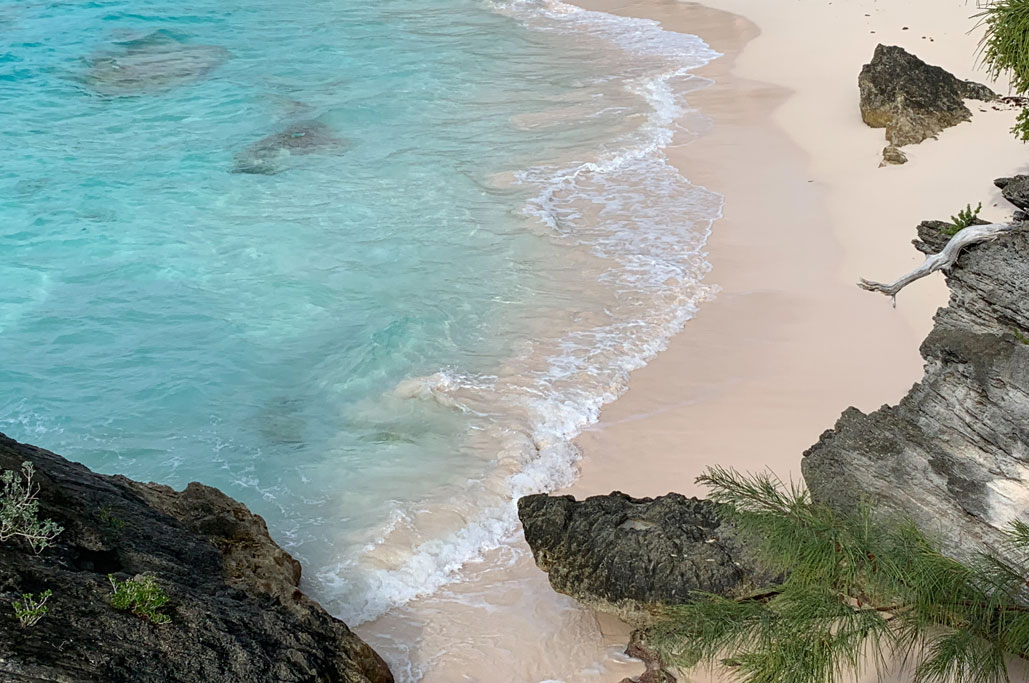 With its rock formations to explore, it has a beautiful sandy powdered beach and blue water to swim. The water is pretty cold until June.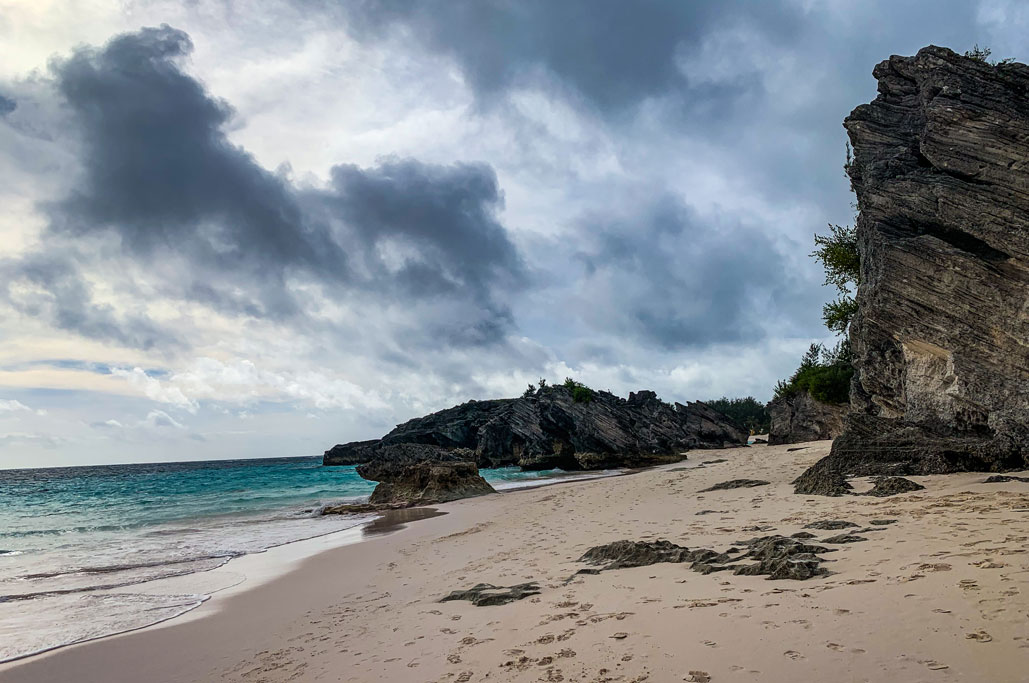 That is what the locals said and to watch out for Jellyfish.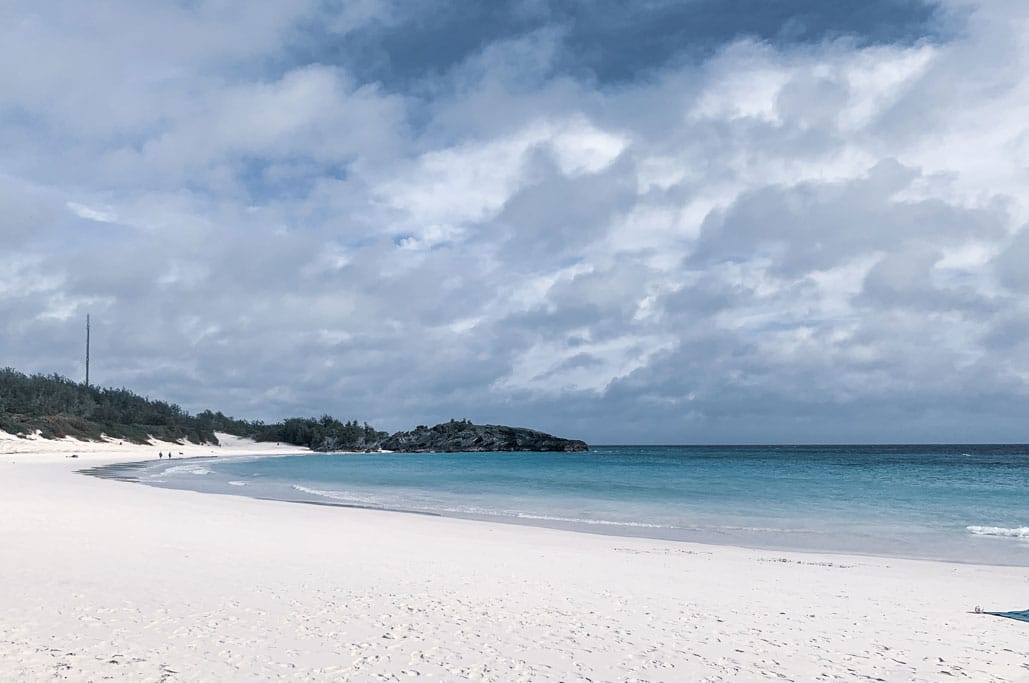 St Anne's Church
This historical church overlooking the South Shore of the island. St Anne is the traditional name of the mother of the Virgin Mary.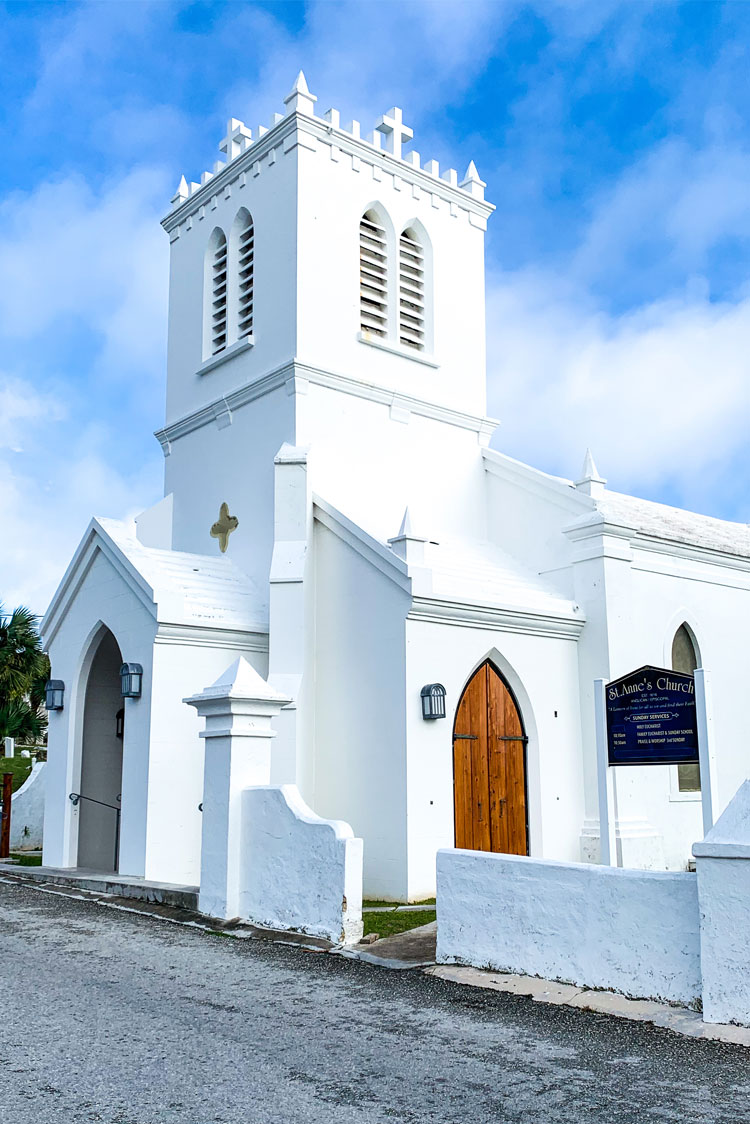 The original church was started as early as 1616 and completed in 1626. Since then there have been many different structures due to hurricane damage.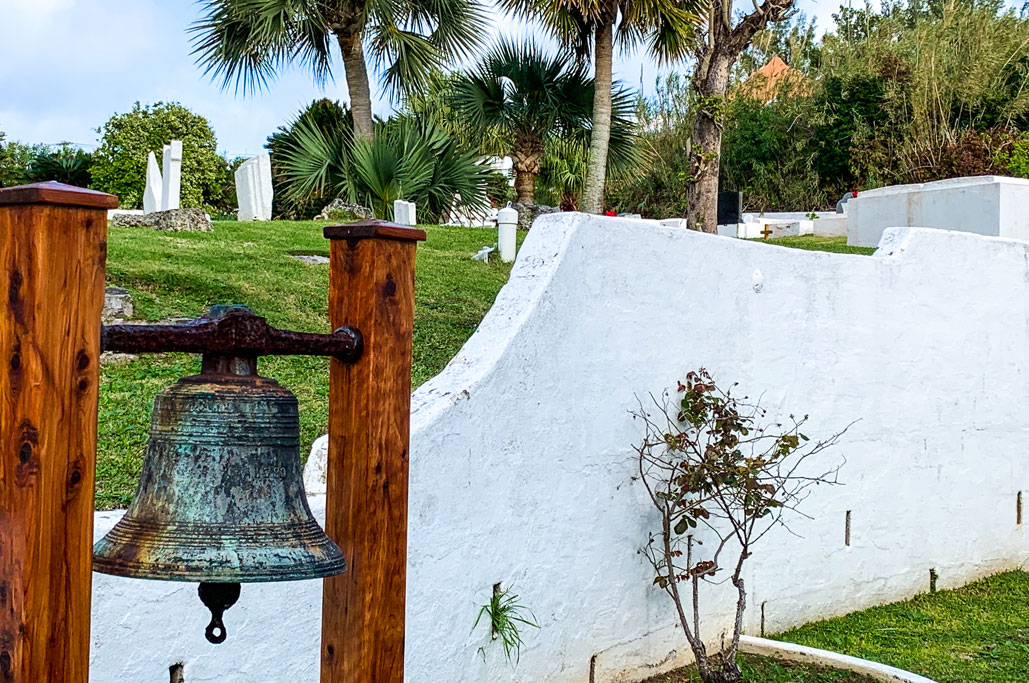 St George
One of the popular places to visit is St George. Located on the east end of the island, a great place to walk around and explore in an afternoon. Keep in mind the island is 22 miles long and 1.5 miles across so the towns are not that big.
Transportation
It's very easy to get around on the island, for one it's small. The main road goes all around so the bus route is the easiest to see everything.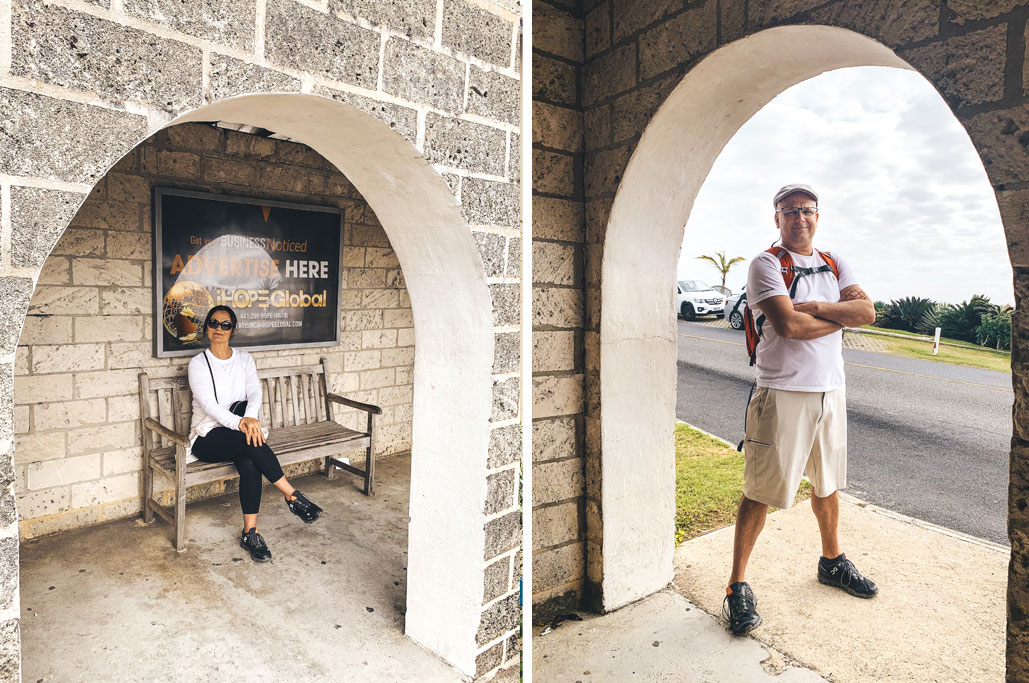 You can rent mopeds or bikes on the island but no cars. The only people that are allowed to rent a vehicle are the locals. The traffic is almost non-existent so don't be surprised when you arrive at the airport with NO LINES.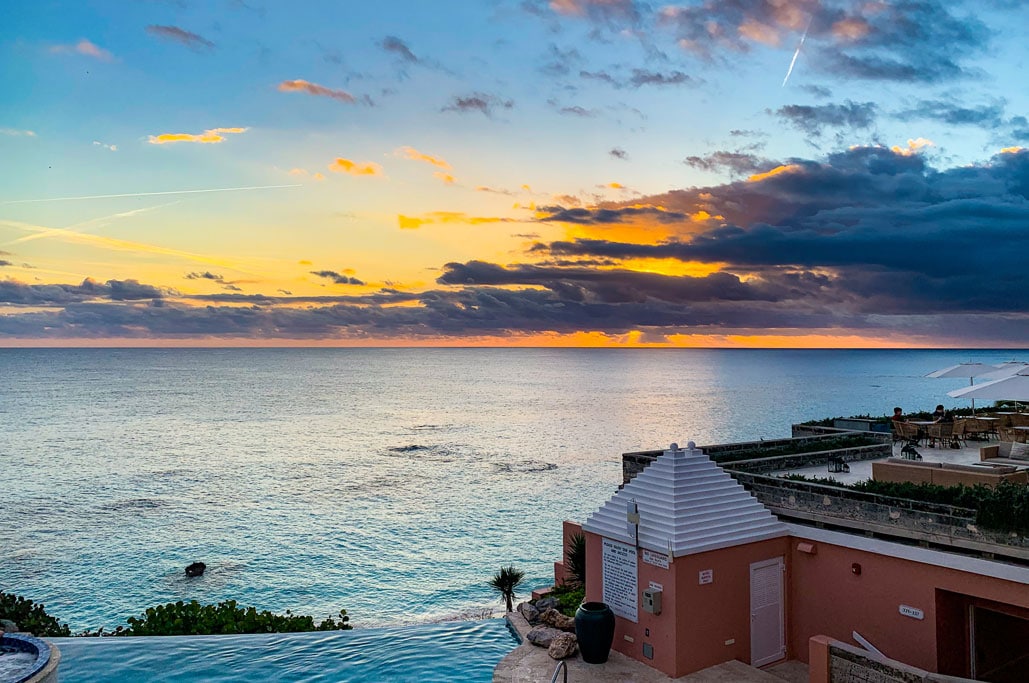 We talked to the locals first to get the the life of the island. Even though the island is beautiful and small, it does have its share of problems with gangs and violences so I always ask before you venture off.

Wishing Wells are everywhere to make a wish
The locals did tell us that Bermuda use to be more popular before 2008 and has been suffering over the years, which you can tell with some places looking run down. Yet last year was the busiest tourist year they had from the following years. With the Zika Virus running around, people decided to come to Bermuda instead. Ones tragedy is another's success, the irony in life! Hope you enjoyed this post, please leave a comment. Happy Travels!
FYI: all photos were taken with my iPhone XS
Other Beach Travel Guides
RECIPES from My Beach Vacations
Like this post? Let us know in the comments below or on social media using #LizzyLovesFoods and tag us @LizzyLovesFoods

You can connect with us on Instagram and Facebook account or on Pinterest. Don't forget to sign up to our newsletter & stay up to date with our latest Recipes & Travel Adventures.