French Recipe! I introduce to you my godmothers low-carb, gluten-free Best French Meatloaf or as they say in France, Gateau de Viande.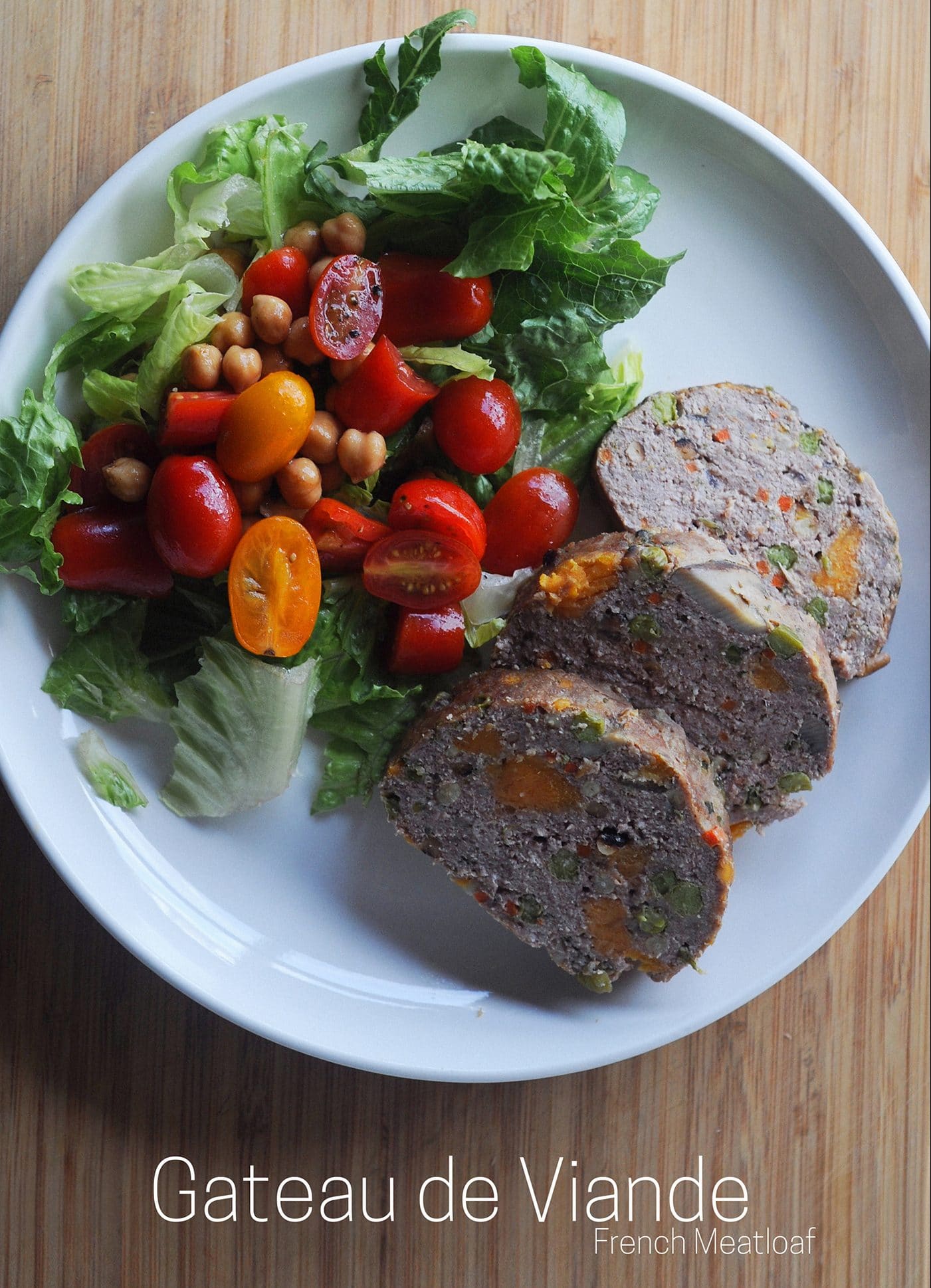 During the warm summer months the French like to eat outside, go to the countryside and have a picnic. Something that is far from a barbecue in the backyard. They tend to prepare food that can travel and eat cold, all packed up in glass containers and linens because plastic containers are rare in a household along with paper towels. No plastic forks, knives or even paper cups. We as Americans find this odd and it is unless you know why and that is simple, NO FREE TRADE.
The paper towels are very expensive and so is anything that is plastic. Most of the time you have to go looking for it because it is rare in Europe. The other reason is they get charged for their trash and how much they use so they are not as wasteful. Their environment is all about BEING GREEN all the time, including the water, electric and cars for efficiencies so they don't waste.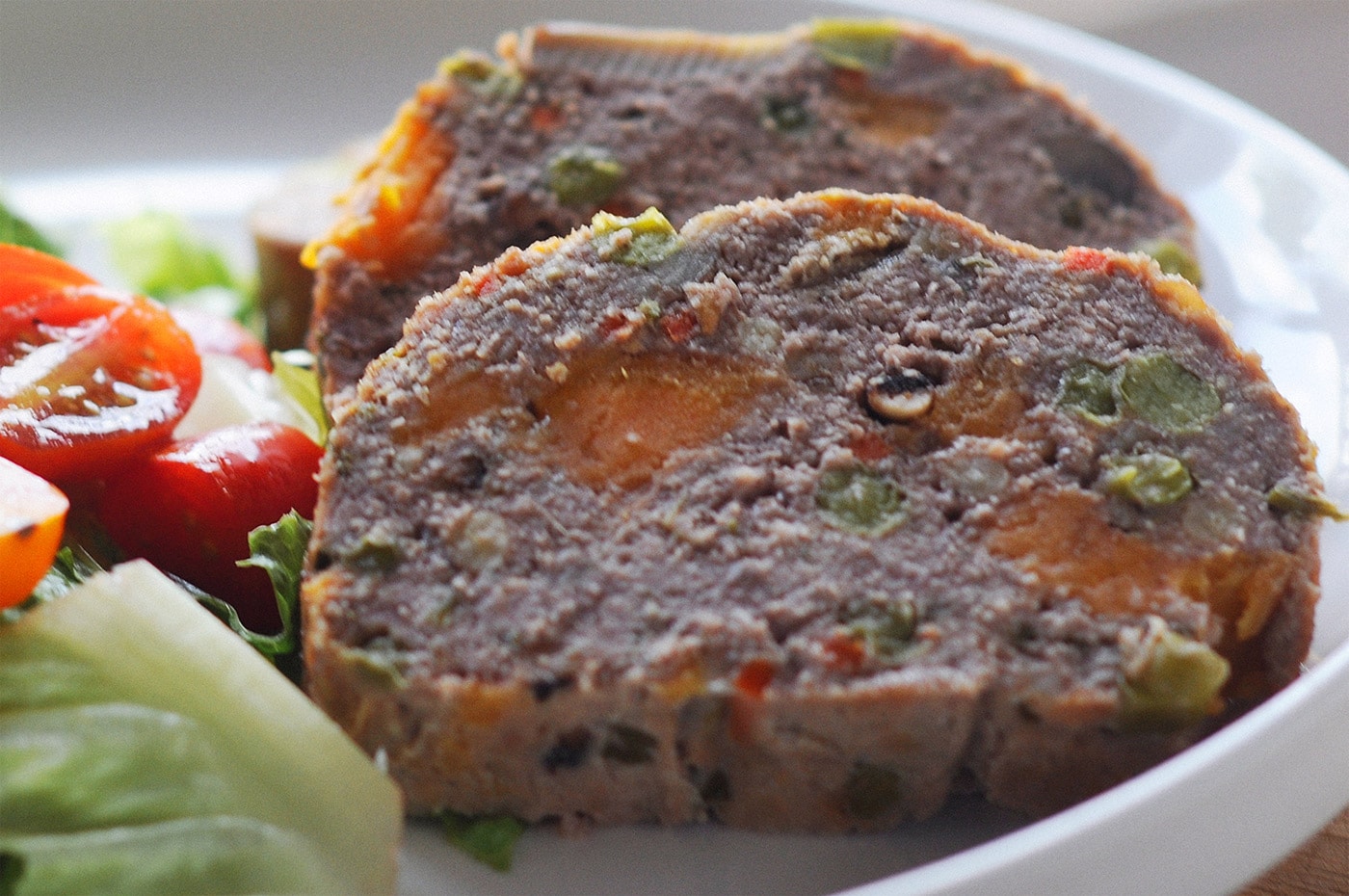 Most French couples usually have a picnic basket with glasses, plates and most of all, something to carry the wine. They bring a linen table cloth with them and a blanket to rest. Water is always luke warm and ice is not carried in a cooler. They enjoy the fresh air, eating and talking with each other. No beer, no chips, no macaroni salad, but they have olives, salad, fruit, cheese and bread is always a part of a meal.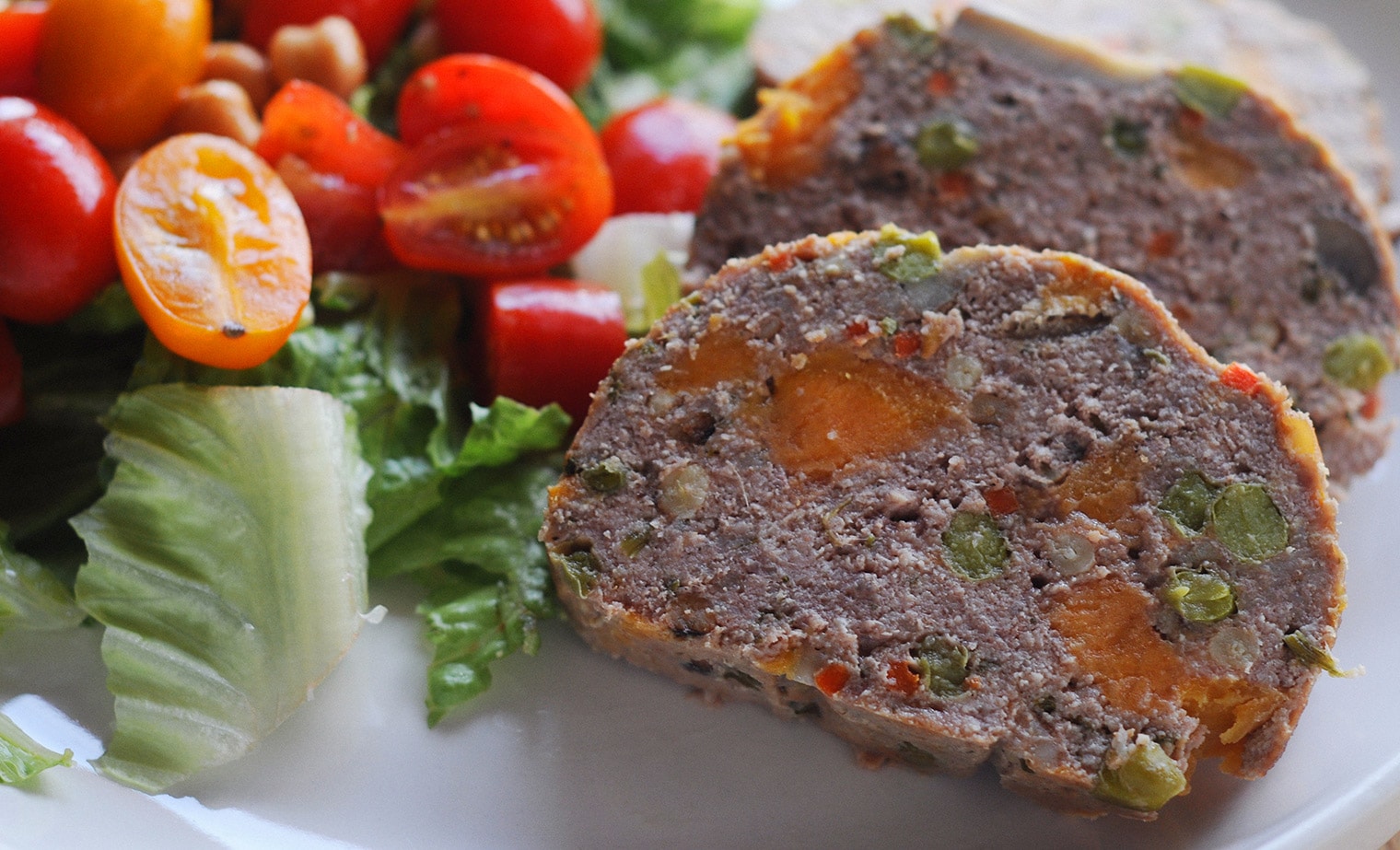 I have started this tradition with Jeffrey and now we have our picnic basket and blanket for our evenings by the water watching the boats pass by on the Potomac River. With such a busy work week, on Sunday we try to have a special day together and practice a little French tradition.
COMPLETE THE MEAL BY ALSO MAKING:
FOR MORE LOW-CARB GROUND BEEF RECIPES, CHECK OUT:
★ Like this post? ★ Tried this recipe? Give it a star rating below! ★ Let us know in the comments below or on social media using #LizzyLovesFoods and tag us @LizzyLovesFoods
Best French Meatloaf - Gateau de Viande
A summer meatloaf to serve with a fresh green salad.
Ingredients
2

pounds

of chicken meat

½

cup

of bread crumbs

½

of heavy cream

1

egg white

4

scallions

finely chopped

1

sweet potato

that has been cooked and cooled into cubes

½

cup

cup of peas

1

garlic clove

3

ounces

of cooked ham

cut into ⅜ cubes

½

cup

shelled pistachio nuts

3

tbsp

tarragon

1 ½

teaspoon

pepper
Instructions
Trim all the fat and tendons from the chicken and cut into cubes

Put in the food processor, remove all white stringy pieces

In a large mixing bowl, soak bread crumbs in cream.

Add the pureed chicken, egg white, scallions, sweet potato, peas, garlic, ham, pistachio nuts, tarragon, nutmeg and salt and pepper.

Mix until everything is combined

Lay out a piece of extra-wide strong foil about 18 inch long.

Spoon the chicken in and make a log about 12 inches long.

Bring the together the long side of the foil and fold over the securely enclosed

Transfer into a baking dish and bake for 1 ½ hours in the oven at 375º degrees.

Let cool and slice the log
Nutrition
Calories:
181
kcal
Carbohydrates:
8
g
Protein:
16
g
Fat:
9
g
Saturated Fat:
2
g
Cholesterol:
68
mg
Sodium:
185
mg
Potassium:
559
mg
Fiber:
1
g
Sugar:
1
g
Vitamin A:
1665
IU
Vitamin C:
4
mg
Calcium:
32
mg
Iron:
1.5
mg