These organic cheesy lava meatballs are a appetizer to please a crowd! Cheesy meatballs that are easy to make and the family and friends will love.
Ok, so I had this bright idea that I would throw out everything that I don't use and clean out my home office. There is only one problem - all my cookbooks are in that room and I starting going through each one. I have one in particular that makes me laugh every time I pick it up.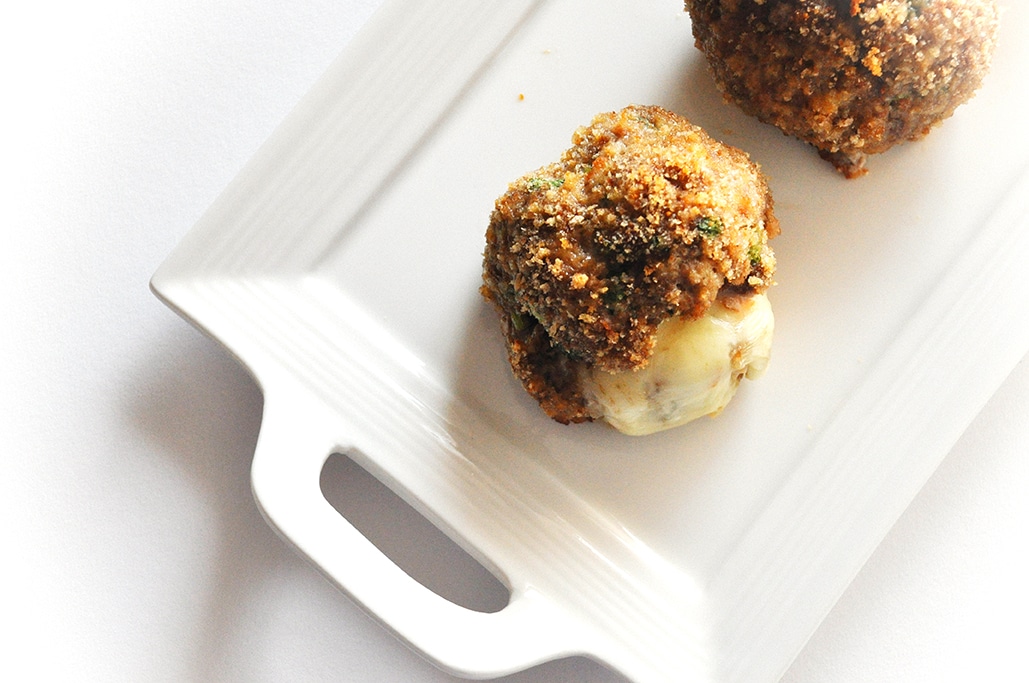 It was written in 1923 for the modern women! As you read the recipes, it tells you how to set the table and what is the best way to make a martini for your husband. How times have changed and then I starting thinking, have they or is it just different?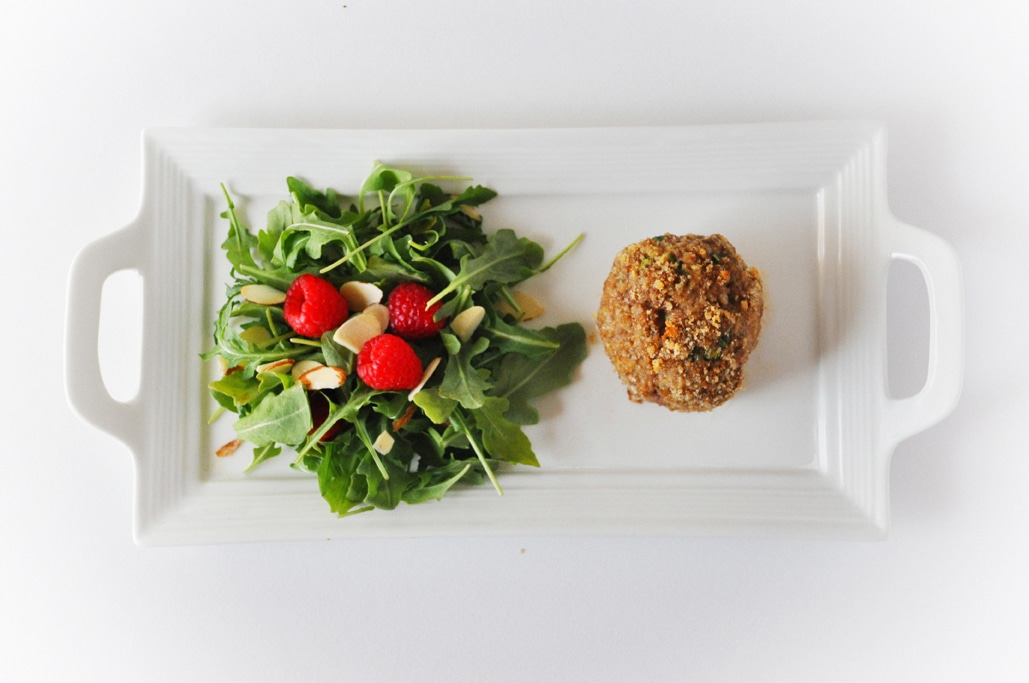 I may not get my honey a martini but I pack him a healthy lunch everyday of the week. I may not set the table with silver and fine linens but we recycle to live a green life : ) I may not go to a butcher shop but we only eat organic meat. SO after doing some serious thinking of how to treat our loved one in our lives from reading this book (clearly they are instructions on how to be the perfect behaving wife) I decided to make my babe his favorite dish, I guess the books works! So if your searching for the perfect bite check these Organic Cheesy Lava Meatballs.
Organic Cheesy Lava Meat Balls
Cheesy meatballs that are easy to make and the family and friends will love.
Ingredients
½

pound

ground beef

½

pound

of pork

¾

cup

gluten free bread crumbs

½ for bowl /1/2 for coating meatball

½

cup

grated Parmesan cheese

2

tablespoons

chopped fresh parsley

1

egg

1 ½

teaspoons

garlic powder

1

teaspoon

salt

¾

teaspoon

black pepper

8

oz

pepper jack cheese, cut into 20 (½-inch) cubes
Instructions
In a large bowl, combine all ingredients except mozzarella cheese; mix well.

Divide mixture into15 - 20 meatballs (depending how big you like your meatballs), then form each meatball around a pepper jack cheese square, making sure to cover cheese completely. Roll meatball with bread crumbs to coat the outside of the meatball. Place on prepared baking sheet.

Bake 15 to 20 minutes or until no longer pink in center. Serve immediately.
Nutrition
Calories:
128
kcal
Carbohydrates:
2
g
Protein:
8
g
Fat:
8
g
Saturated Fat:
4
g
Cholesterol:
38
mg
Sodium:
233
mg
Potassium:
88
mg
Vitamin A:
155
IU
Vitamin C:
0.6
mg
Calcium:
119
mg
Iron:
0.6
mg