I made my meal prep Spicy Meatballs which is so easy for a quick dinner when it's getting late. Filled with ground pork and a little heat of red pepper flakes, sitting in a bed of tomato sauce makes for the perfect bite!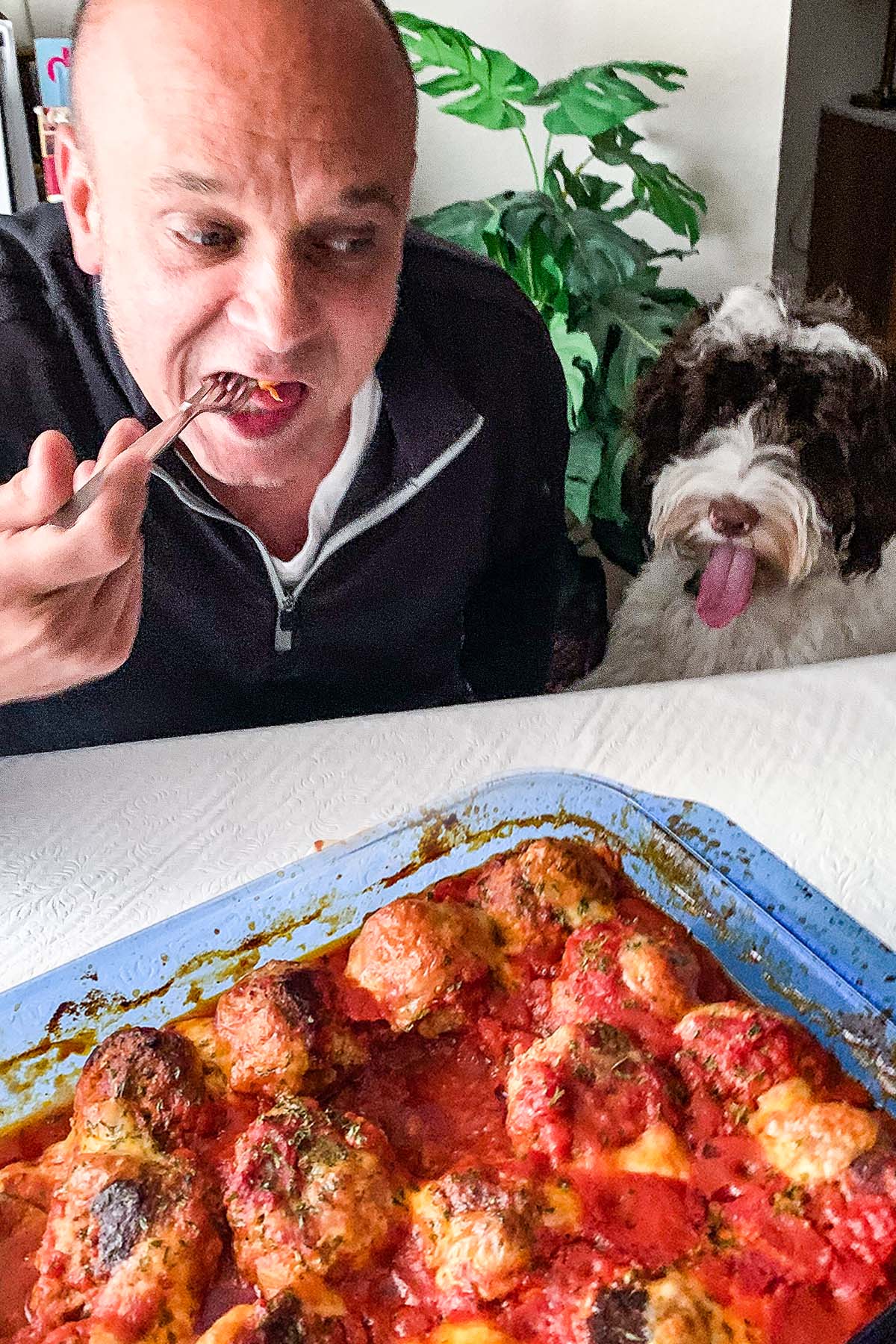 It was Alka-Seltzer's "Spicy Meatball" commercial in 1969 that made the timeless catchphrase, "Mama Mia! That's a spicy meatball!" Which still makes me laugh to this day.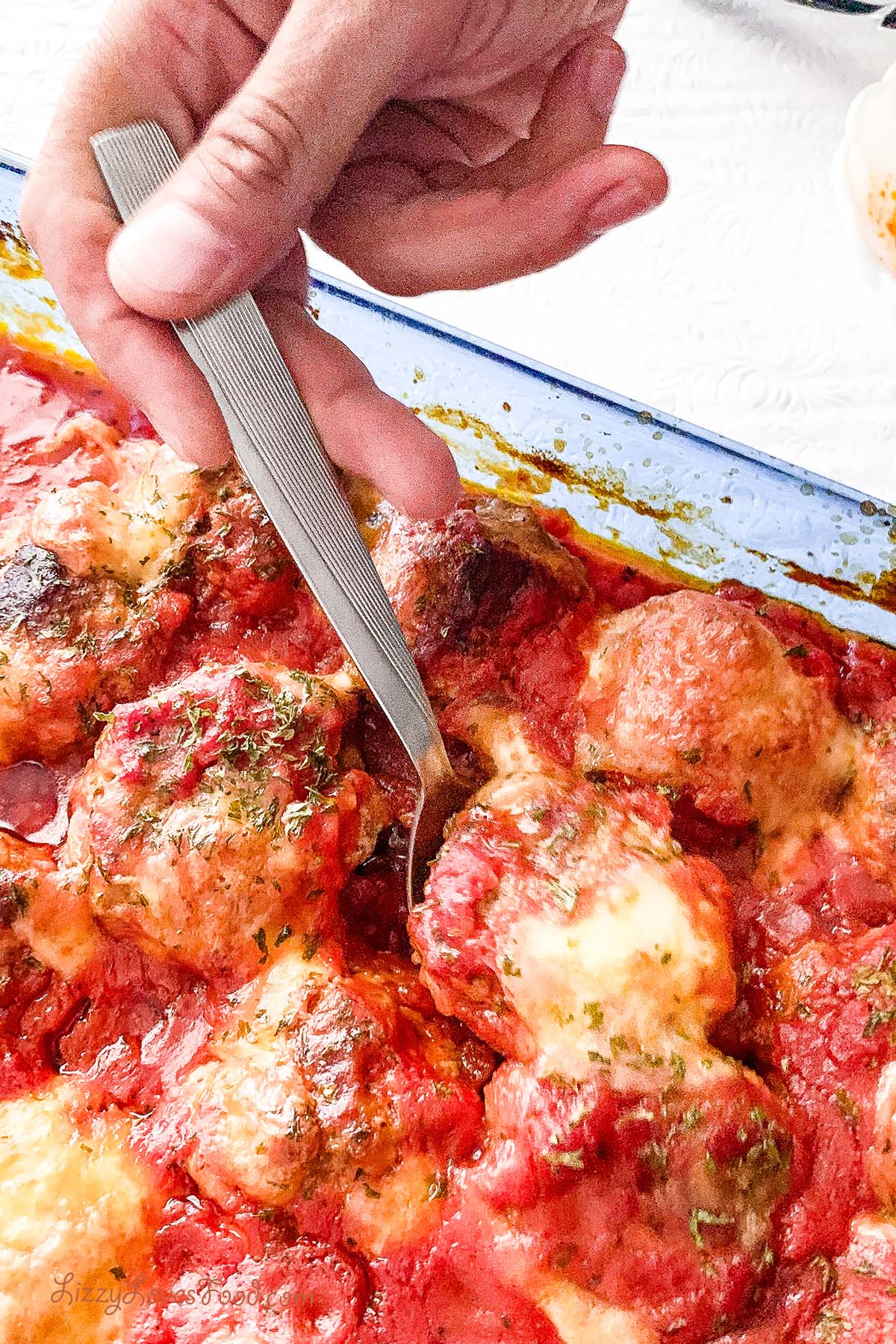 The history of the meatball invention is very interesting because it has shown up in so many cultures. China's Qin Dynasty has enjoyed "Four Joy Meatballs." Yet the ancient Romans made meatballs with proof in the 1st-century cookbook Apicius that has survived. The interesting part is, that it is believed to have been invented in ancient Persia with the dish kofta aka a meatball.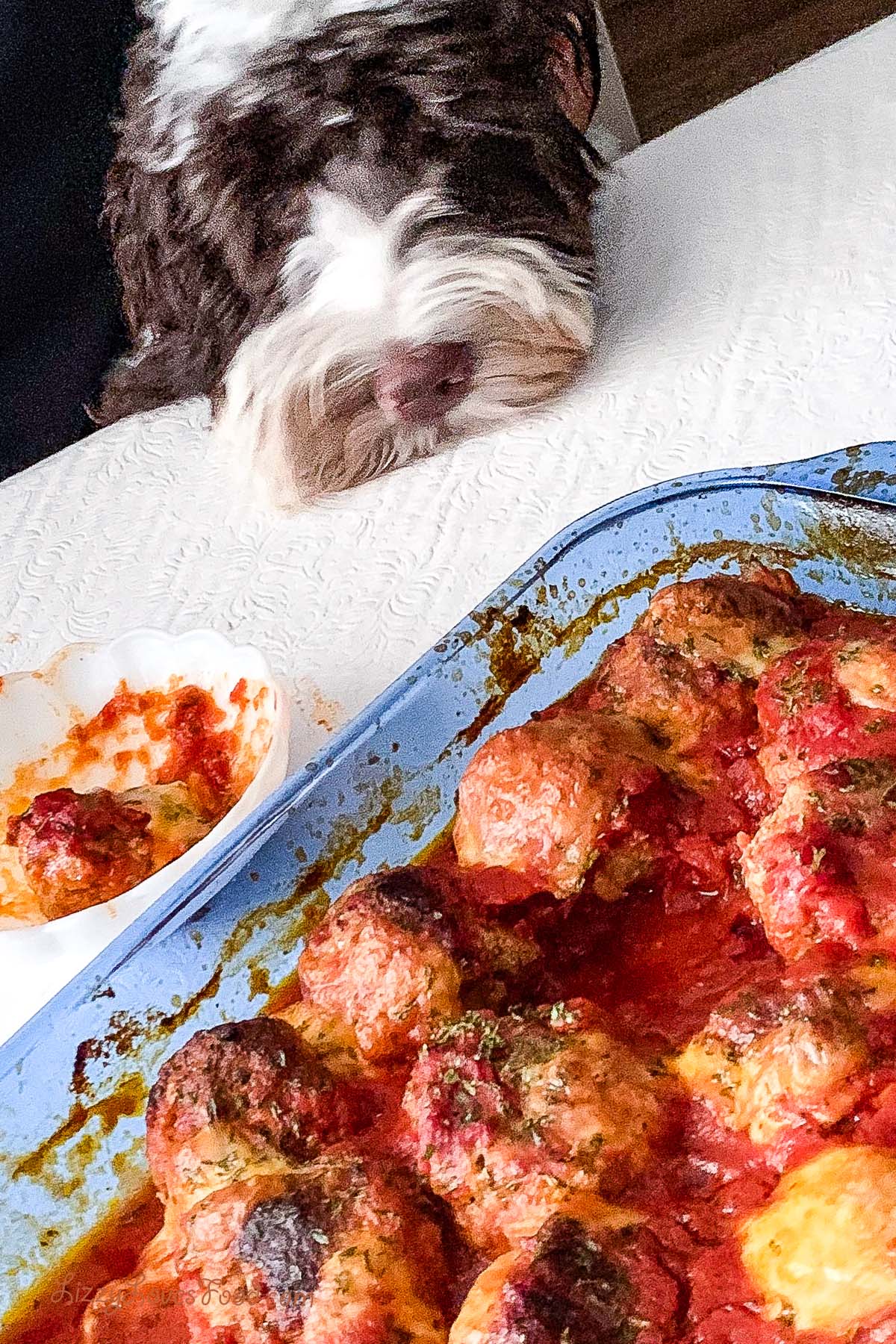 Yet the famous meatball and spaghetti dish that we all know and love came from Italian immigrants who came to New York City from 1880 to 1920. This would make it a classic American meal and not so much Italian. It's amazing how food travels to become part of a culture where we can enjoy together from around the world. Now let's get started with a meal prep of this spicy meatball recipe that can be pulled out for game night!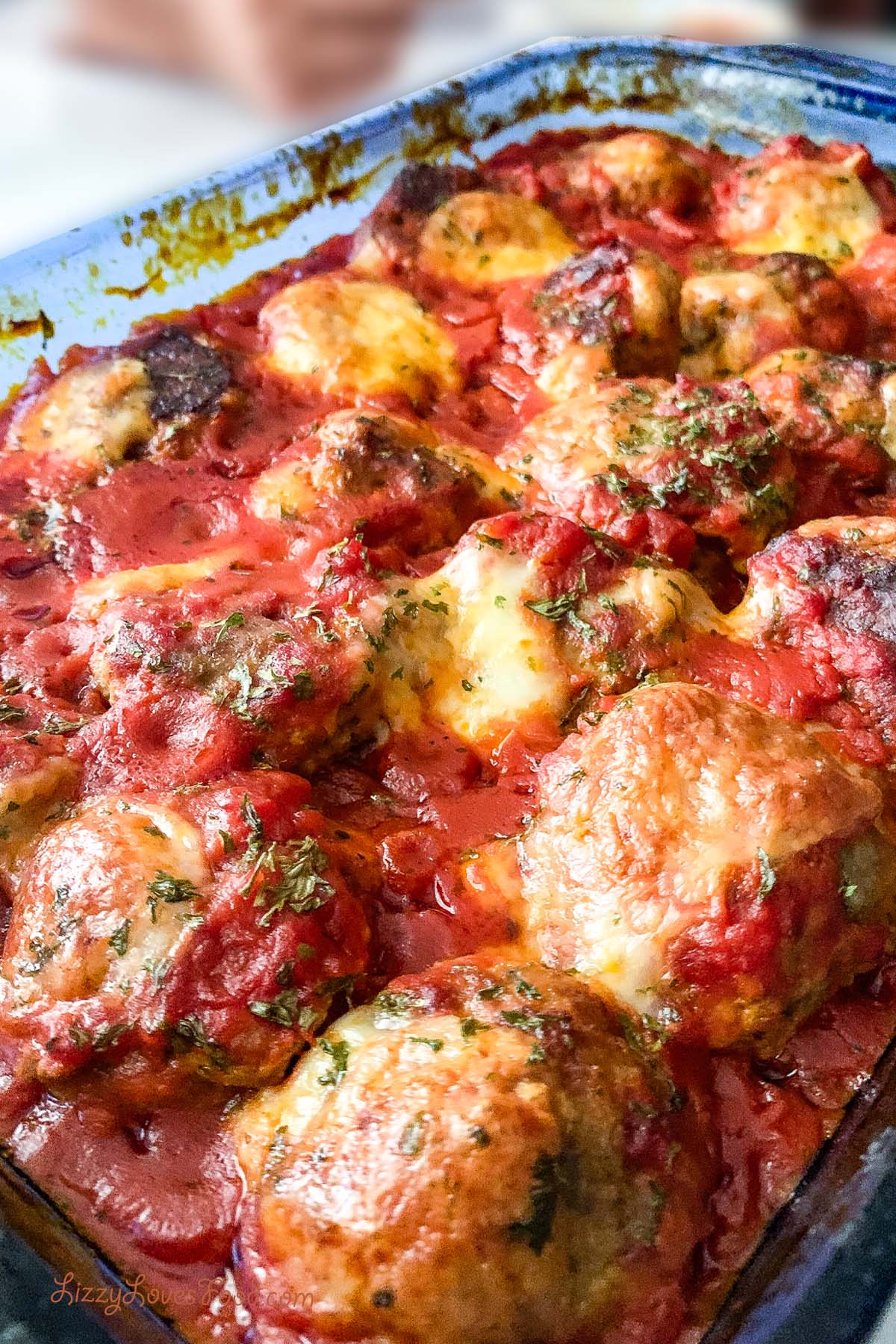 A Run to the Grocery Store
Before I do anything I check to see what I have and I was well stocked with my ground pork from a neighbor who gave me over 30 pounds of ground pork! But still needed a few simple ingredients so here is a list of what I used to make my spicy meatballs recipe.
Meat Mix
Ground pork
Ground meat - I prefer lean ground beef for this recipe
onion
eggs
bread crumbs
milk
Spices to Mix
garlic powder or garlic cloves
olive oil
cayenne pepper
red pepper flakes
fresh oregano
Sauce on Top
mozzarella cheese
marinara sauce or try a simple homemade tomato sauce
pinch of salt
Simple Steps for Spicy Italian Meatballs
Here is how I made the spicy meatballs that took me 1 hour from start to finish.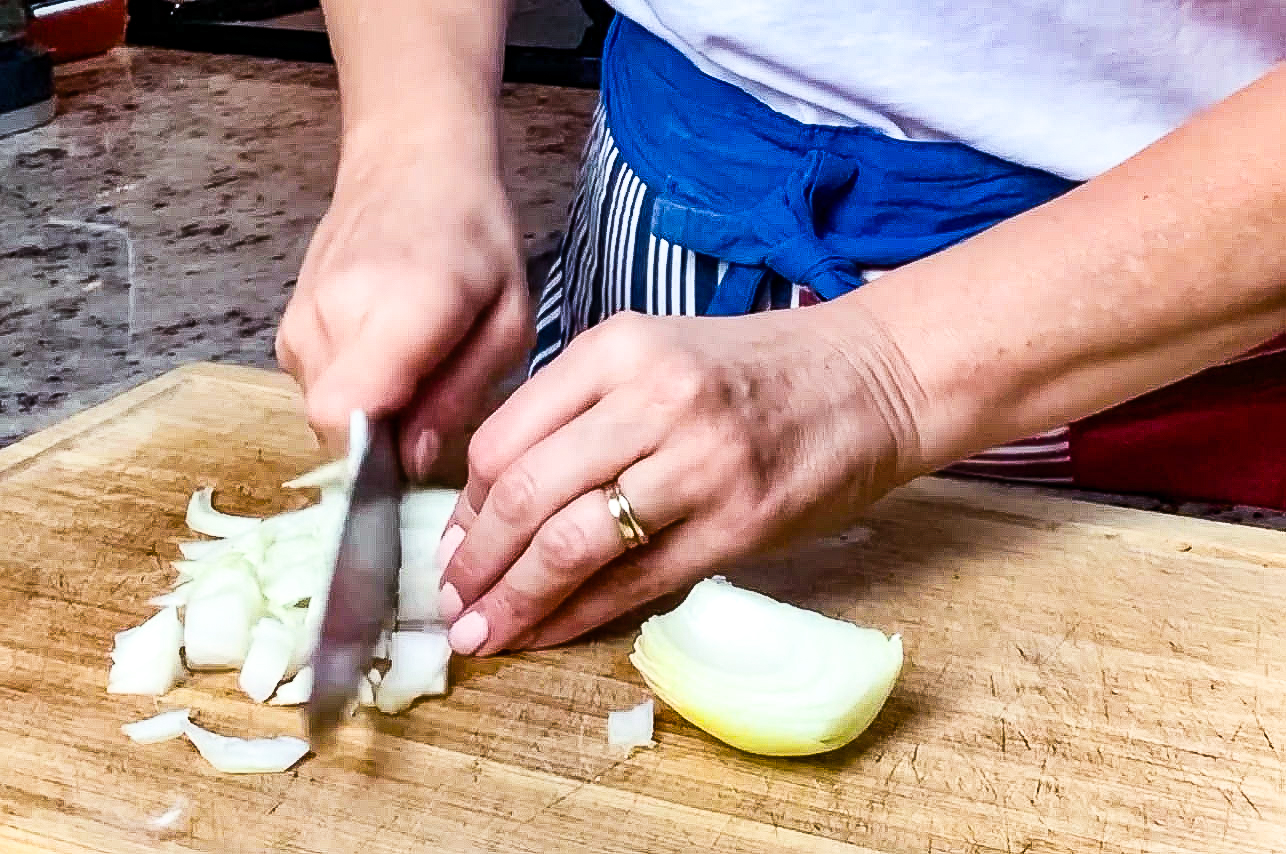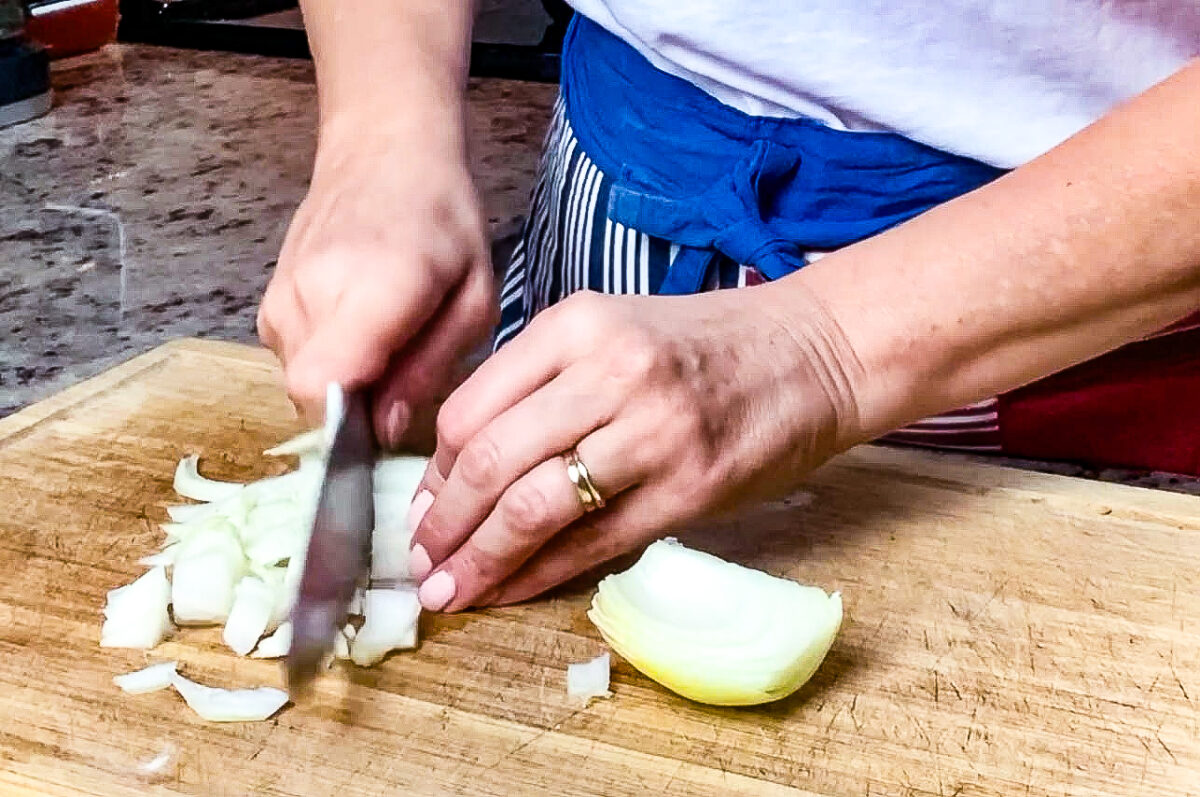 1. Slice one onion into small pieces.
2. Soak the bread in milk and set aside until the milk is all absorbed.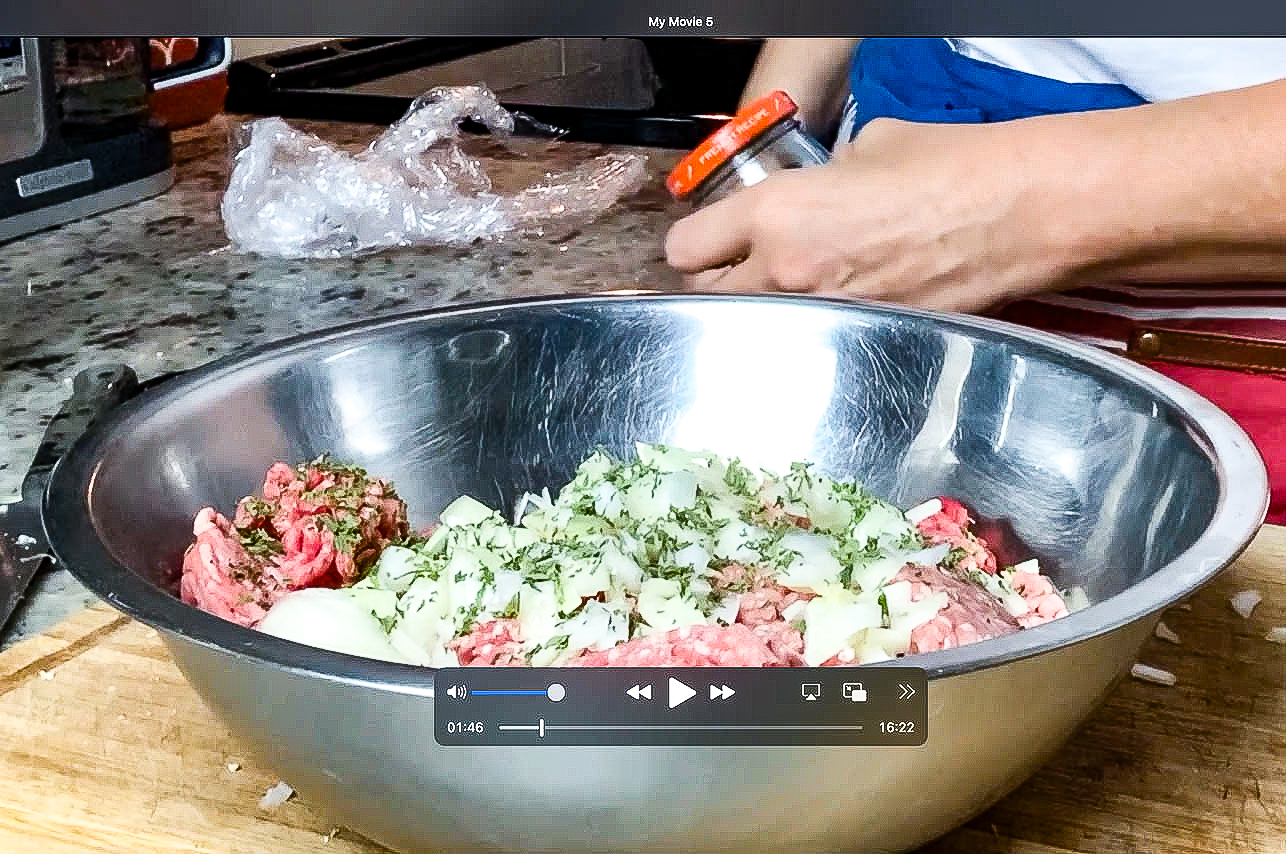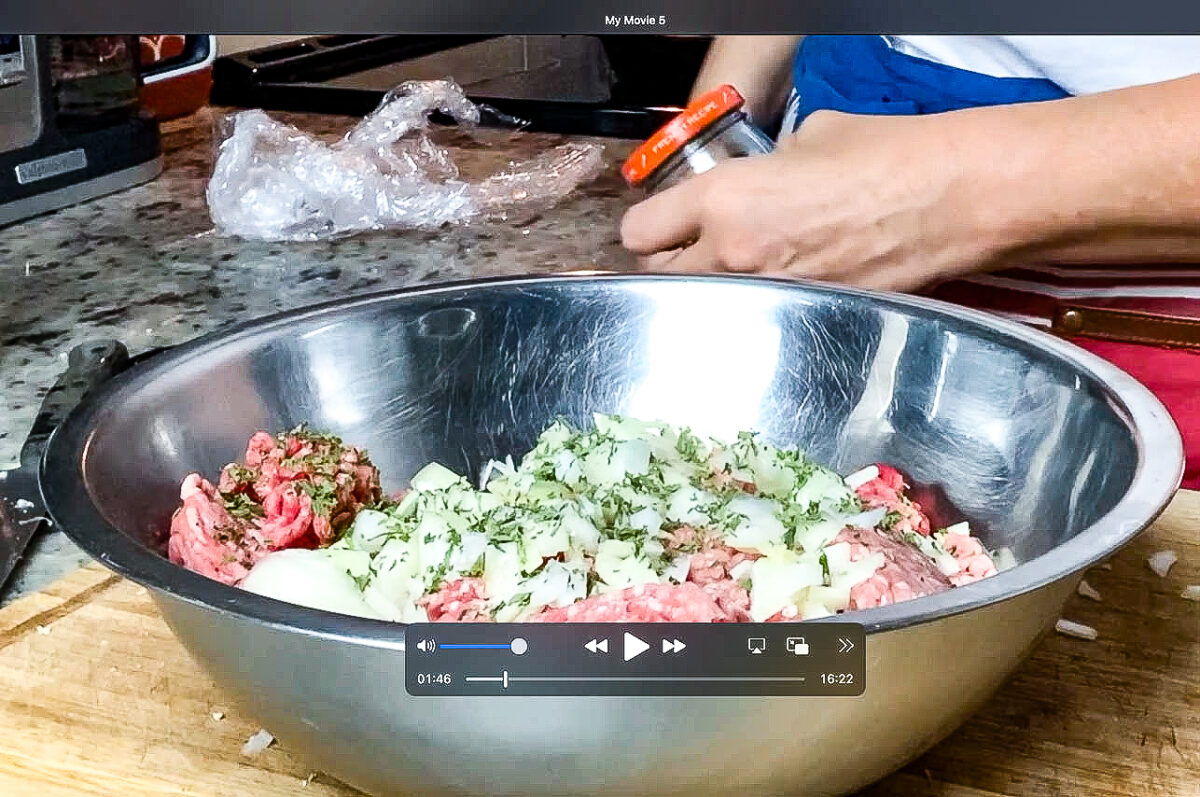 3. In a large mixing bowl place the meat, eggs, and spices all together to blend.
4. Place the bread in the meat mixture and mix everything together.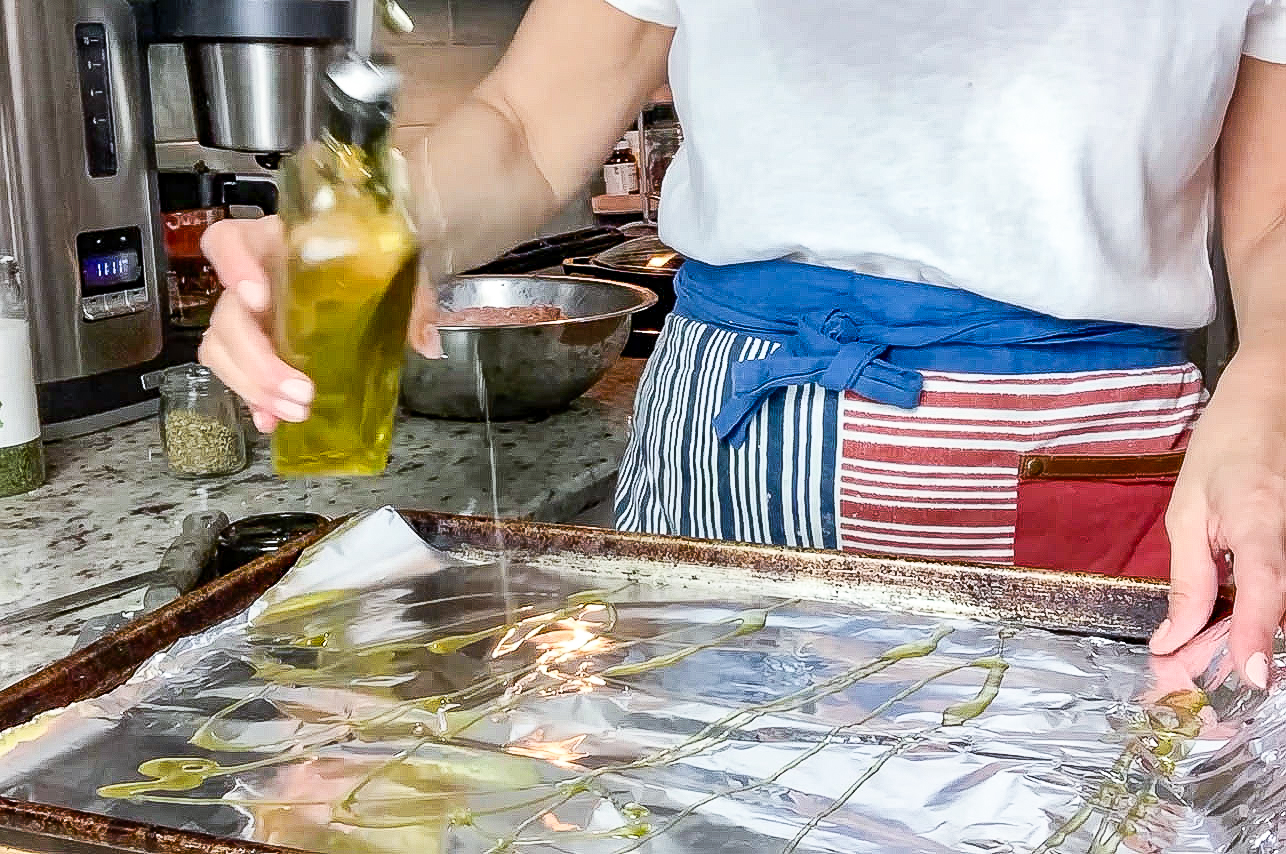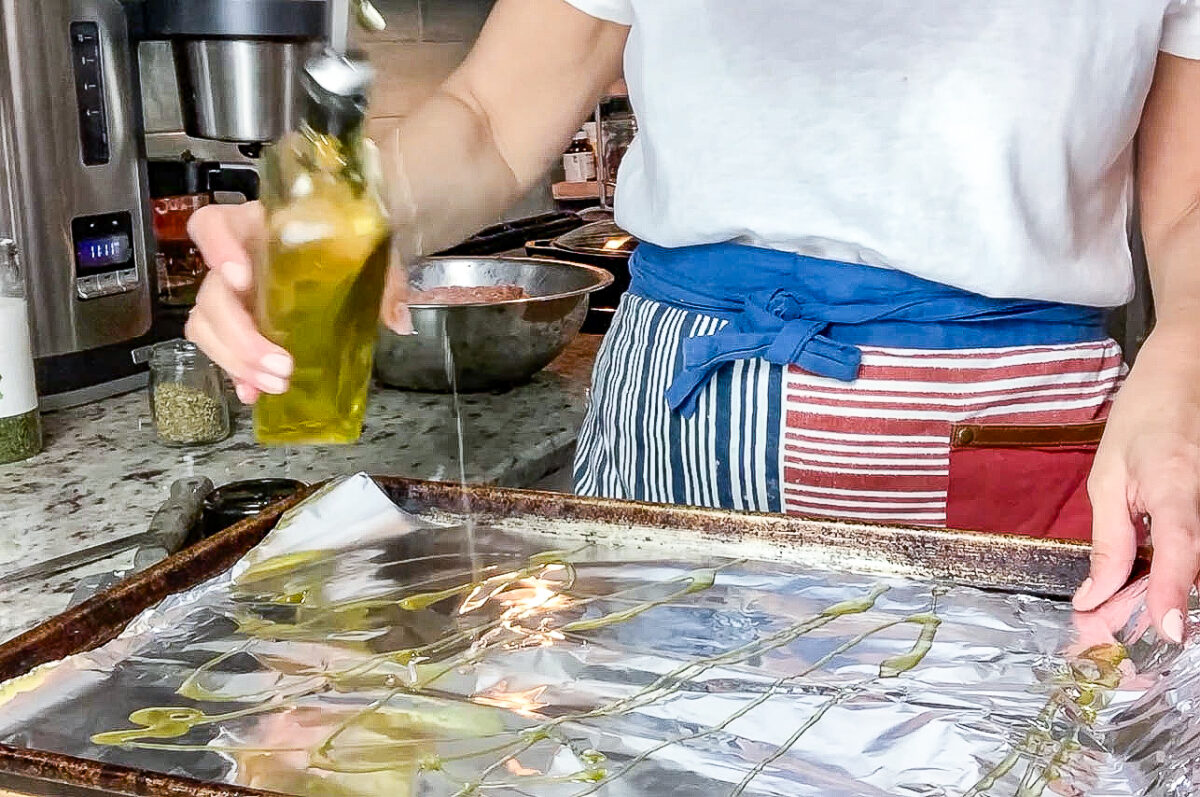 5. Preheat oven to 350º degrees.
6. Place aluminum on a baking sheet and spread some olive oil.
7. Use an ice cream scooper to get all the same size and roll into a ball.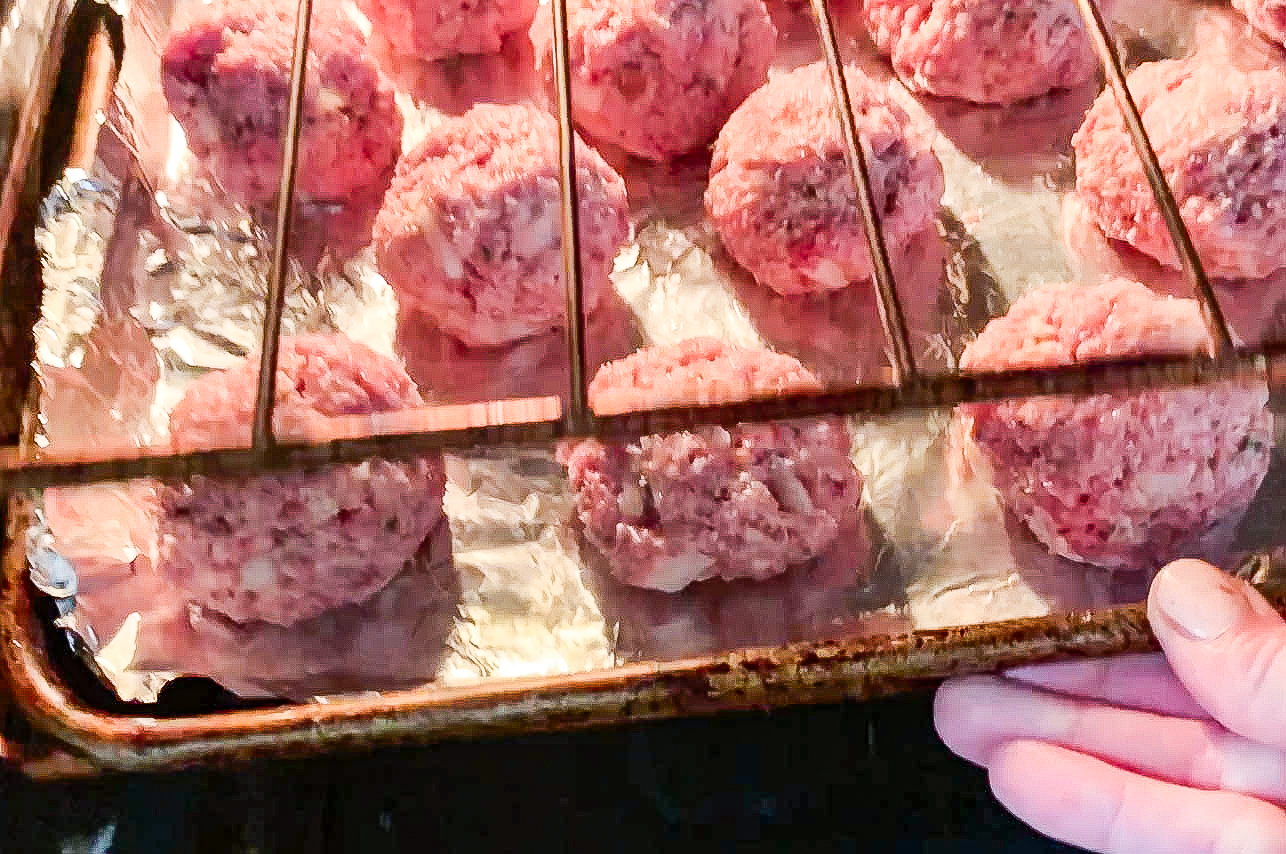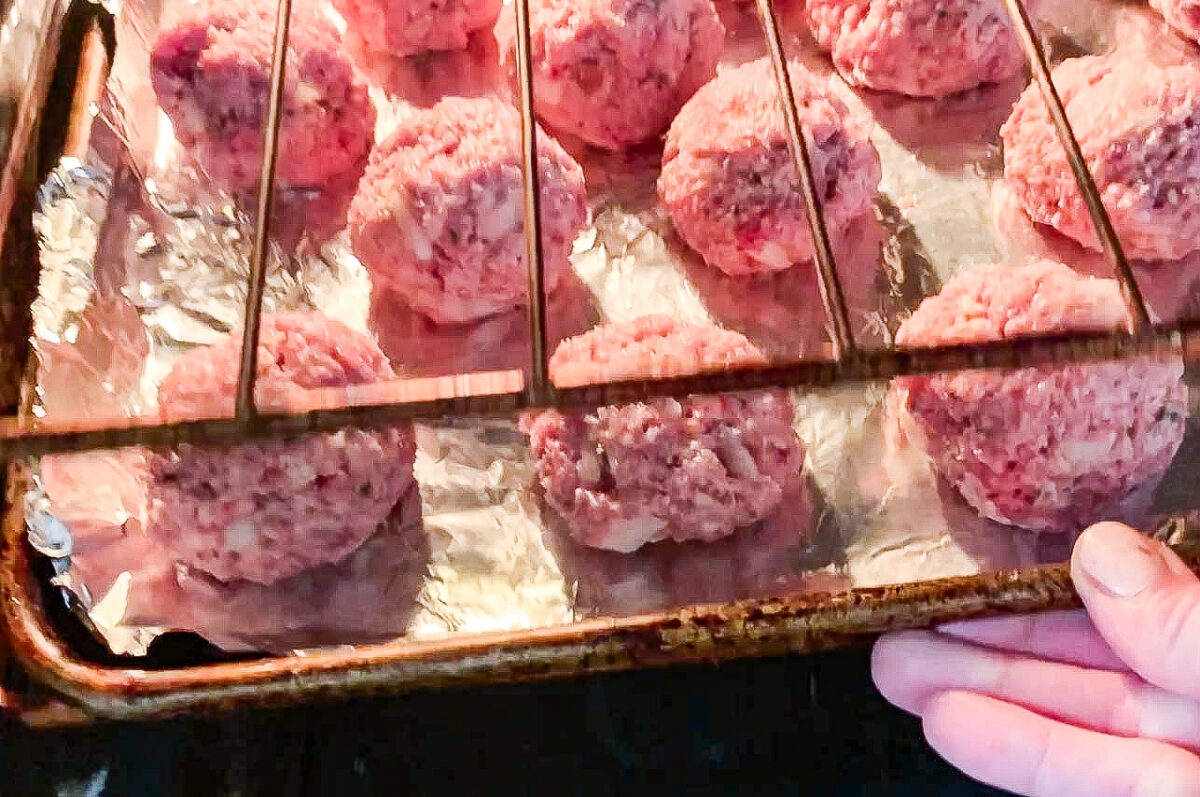 8. Cook the meatballs for 25 minutes.
9. Place ½ cup tomato sauce on the bottom of a casserole dish and then place the meatballs on top.
10. Pour the tomato sauce on top along with mozzarella cheese on top.
11. Place in a casserole dish in the oven.
12. Return to the preheated oven and cook for 15 minutes until the cheese is melted.
13. Let cool for 10 minutes and serve, Enjoy!
Meal Prep for Summer Dinners
This summer I made these spicy flavor meatballs and stored the homemade meatballs in an individual airtight container with 4 each. I kept them in the freezer and it worked out great when we went to training class for Mr Bailey. Here is what I used and how I kept the frozen meatballs.
I will put masking tape on the top of containers and label it with my Sharpie marker. That way I can reuse and label by removing the tape. This is a great way to serve something quick for lunch or dinner with a salad. If you are my husband, he will toast some bread and warm up the meatballs to top with cheese on game day for a snack, which is soccer during the summer.
Ways to Serve
I put my meatballs in small containers with tomato sauce so I can make a simple summer dinner.
Perfect Appetizer - Arrange them on a platter alongside a vibrant assortment of dipping sauces such as tangy tzatziki, creamy aioli, or zesty salsa. This allows your guests to customize the level of heat and add an extra layer of flavor to their liking. Don't forget to provide a stack of toothpicks or small skewers for easy serving.
Mouthwatering Sandwich - grab a crusty Italian roll and slather it with your favorite cheese. The combination of the spicy meatballs with the soft bread and contrasting textures will surely delight your taste buds.
Pasta Dishes - Why not toss your spicy meatballs with some al dente spaghetti or linguine? Cook the pasta according to the package, then toss the cooked pasta in the sauce along with a splash of the reserved pasta water to create a luscious, spicy pasta dish that will leave you craving more.
Pizza topping - Roll out your favorite pizza dough or use a pre-made crust, and spread a generous layer of tomato sauce on top. Sprinkle over some shredded mozzarella cheese, followed by the spicy meatballs, and heat through. The result is a satisfyingly spicy pizza that will leave your taste buds tingling with joy.
Incorporating a secret ingredient into your spicy meatballs is the key to unlocking their full potential, which is a little brown sugar. It adds a little sweet and spicy to the dish. Remember, in the words of an anonymous food lover, "The secret ingredient is always a passion." Till next time my beautiful friends, as my quest continues for the perfect bite!
More Italian Recipes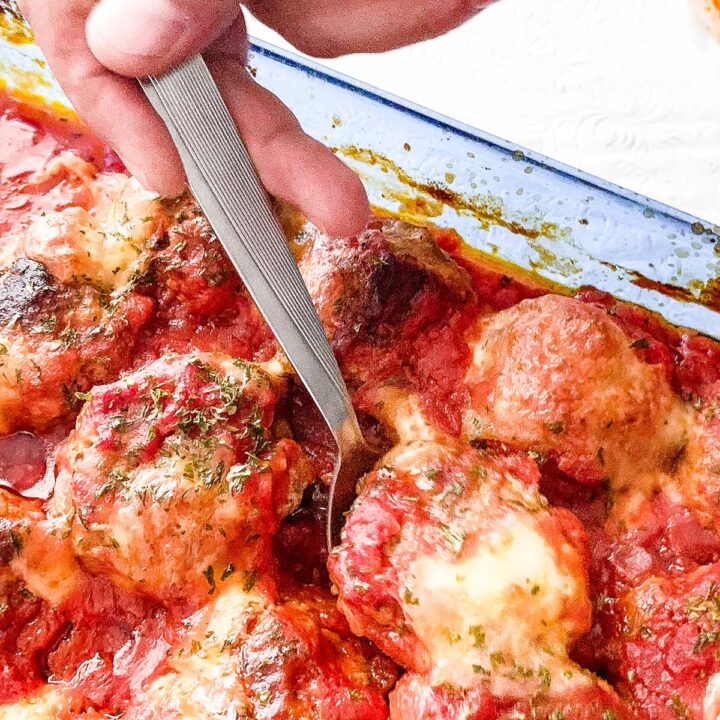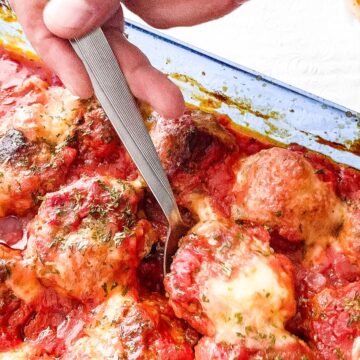 Spicy Meatballs
Making Spicy Meatballs filled with ground pork and a little heat of red pepper flakes in a bed of tomato sauce makes for a perfect bite!
Equipment
1 baking sheet

1 casserole dish
Ingredients
Meat Mix
1

lb

Ground pork

1

lb

Ground meat

1

onion

1

egg

4

cups

bread

¼

cup

milk
Spices
1

tsp

garlic powder

1

tsp

olive oil

1

tsp

cayenne pepper

2

tsp

red pepper flakes

2

tsp

fresh oregano

1

tsp

salt
Sauce
1

cup

mozzarella cheese

3

cups

marinara sauce
Instructions
Preheat oven to 350º degrees.

Pour the tomato sauce on top along with mozzarella cheese on top.

Place in a casserole dish in the oven.

Return to the preheated oven and cook for 15 minutes until the cheese is melted.

Let cool for 10 minutes, sprinkle parmesan cheese and serve!
Notes
I always defrosted my meat overnight so it's ready instead of the microwave.
If you like real spicy add more red pepper flakes.
Nutrition
Serving:
18
g
Calories:
286
kcal
Carbohydrates:
31
g
Protein:
17
g
Fat:
11
g
Saturated Fat:
3
g
Polyunsaturated Fat:
2
g
Monounsaturated Fat:
4
g
Trans Fat:
0.03
g
Cholesterol:
33
mg
Sodium:
741
mg
Potassium:
349
mg
Fiber:
4
g
Sugar:
5
g
Vitamin A:
356
IU
Vitamin C:
4
mg
Calcium:
118
mg
Iron:
4
mg