EL GALEÓN Sailed into Alexandria at Founders Park where we usually have a Sunday stroll. But today was little different with crowds waiting in lines and children with there doggies running around the park.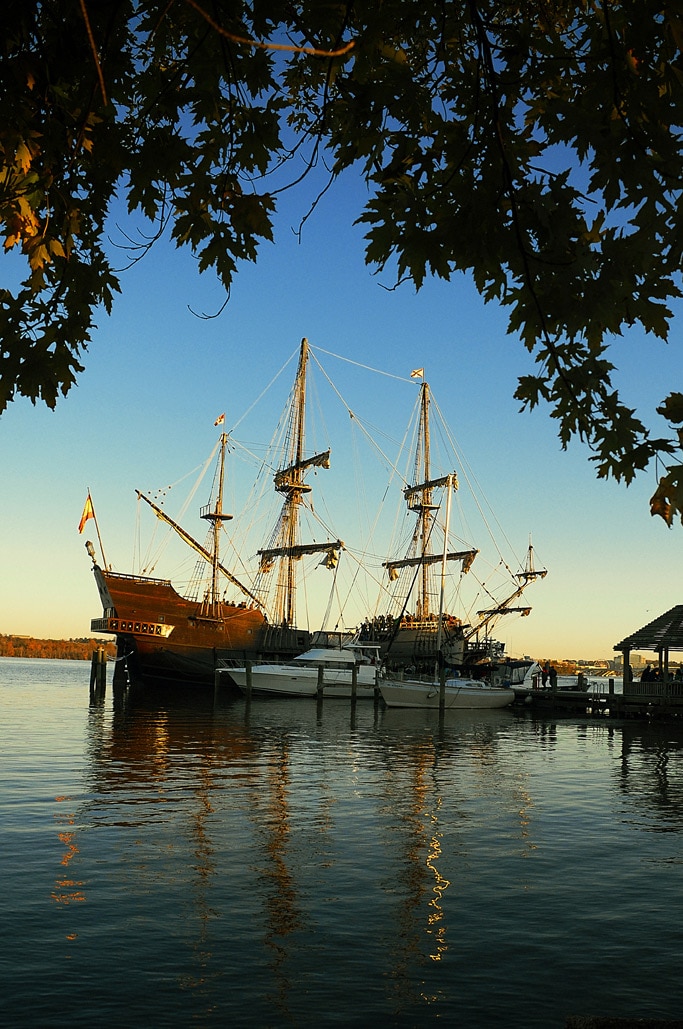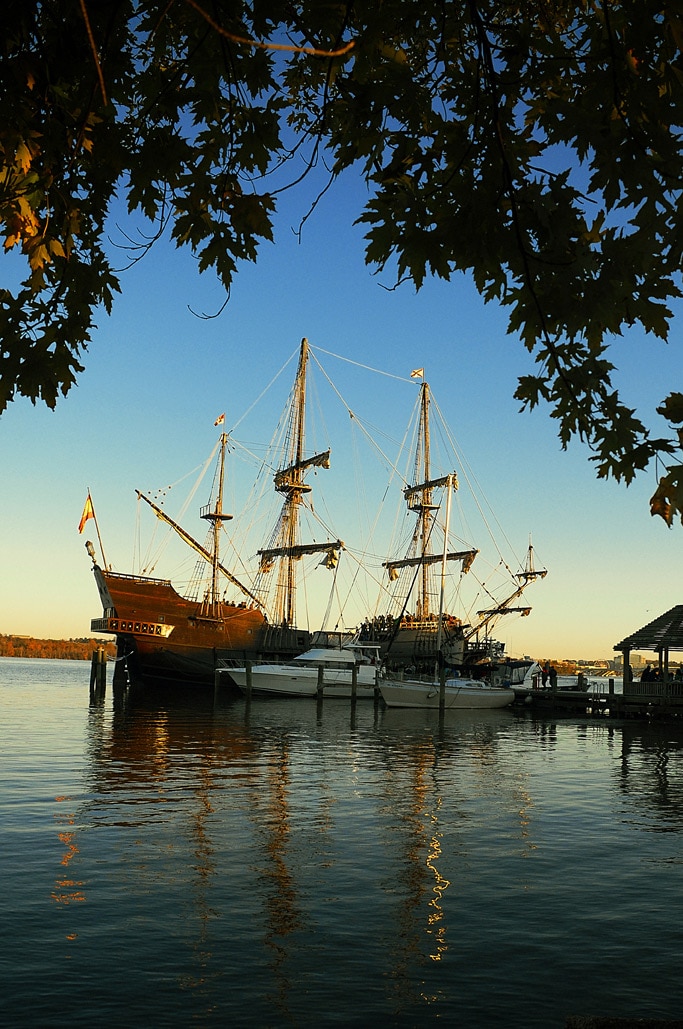 It's a special day, for a Tall Ship has sailed in from Spain. The skies were sapphire blue and birds flying above the ship, it looked like we were walking into a pirate movie!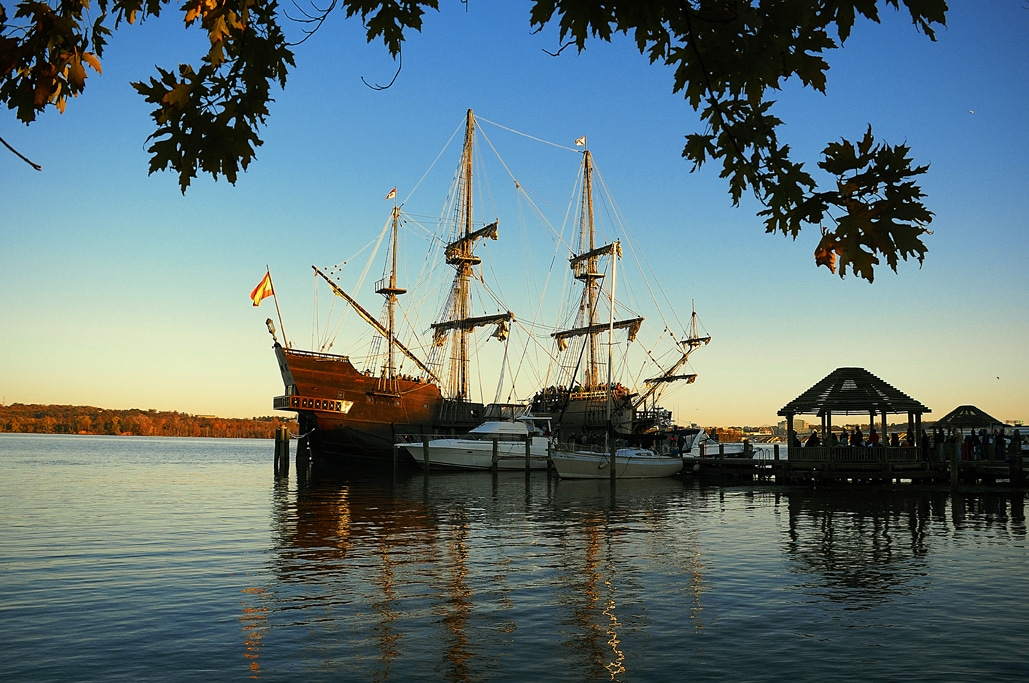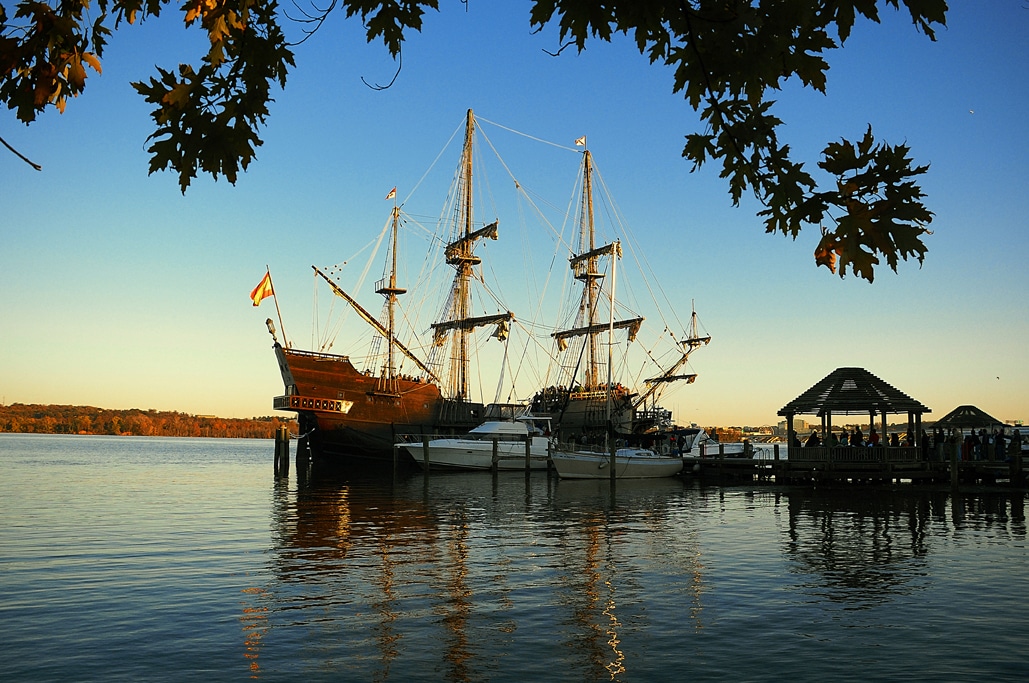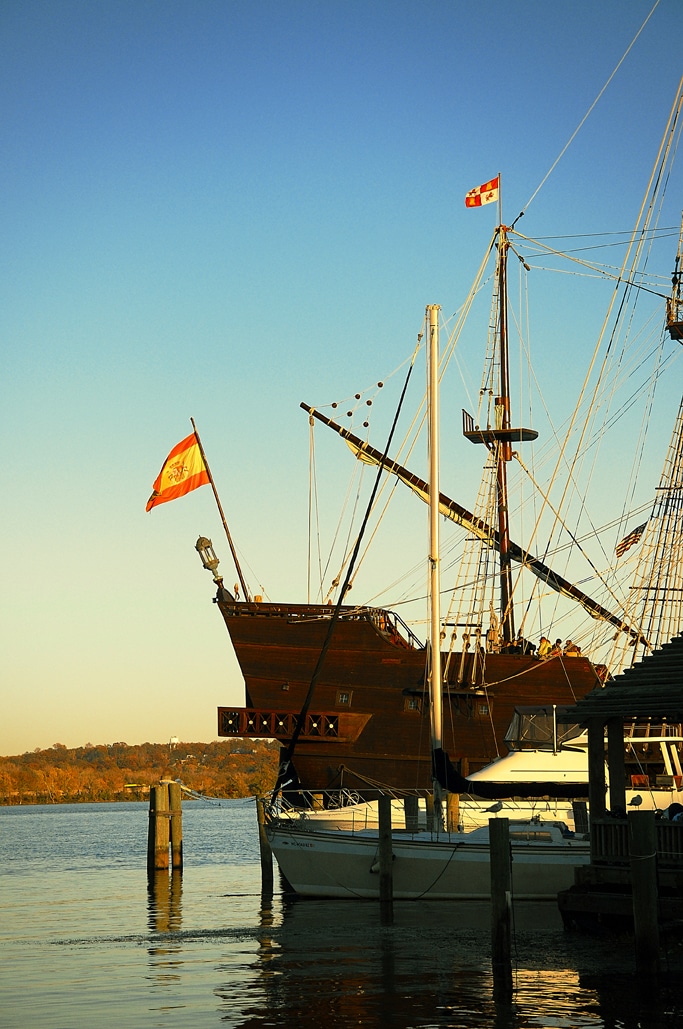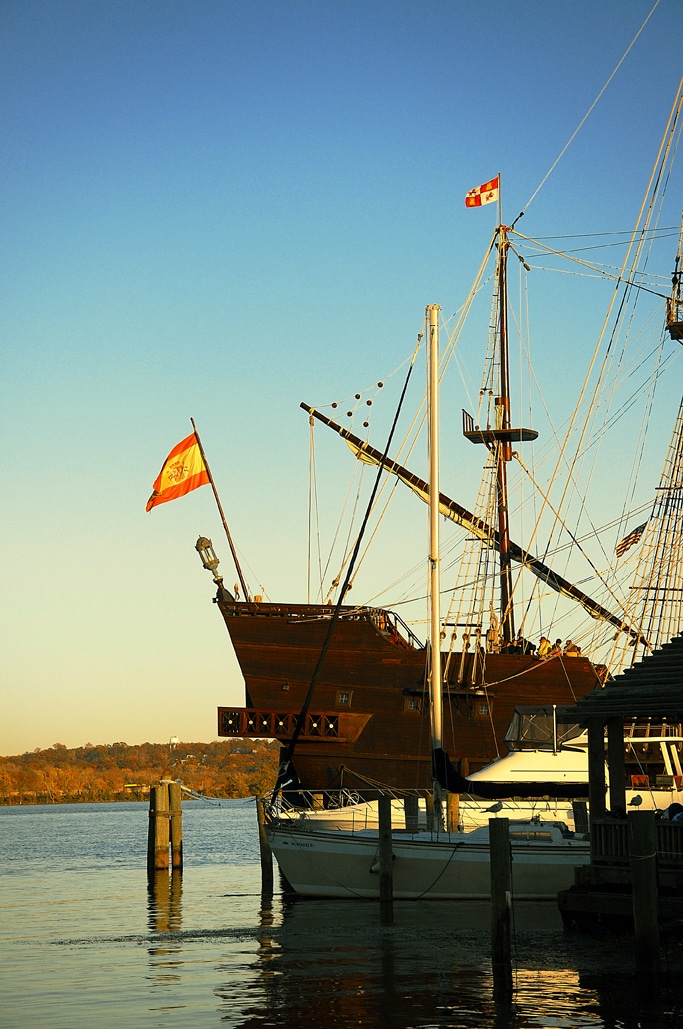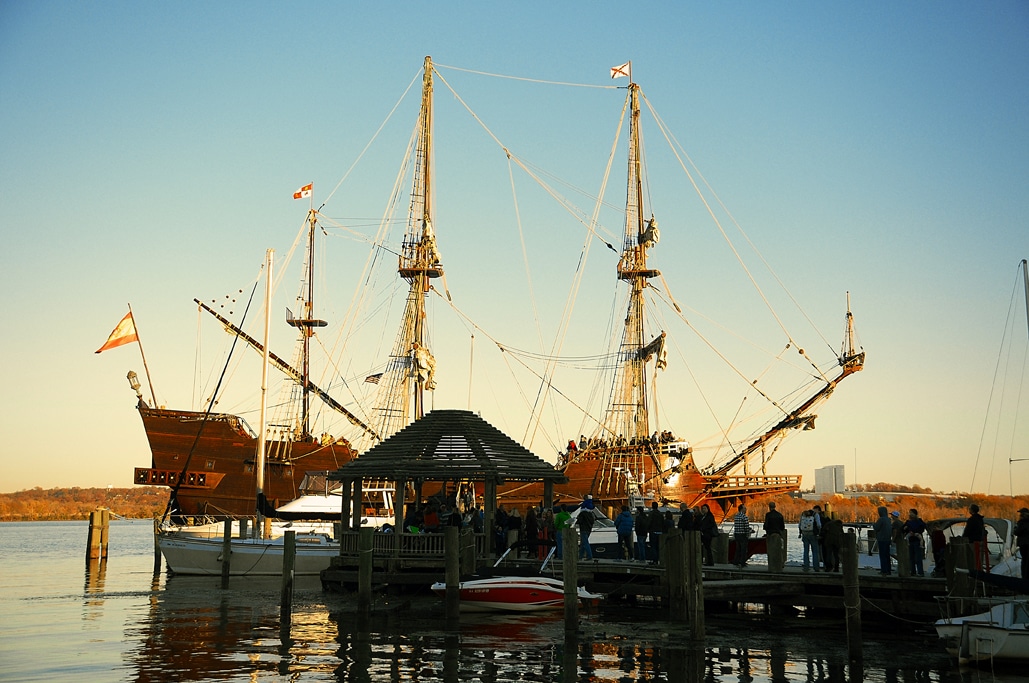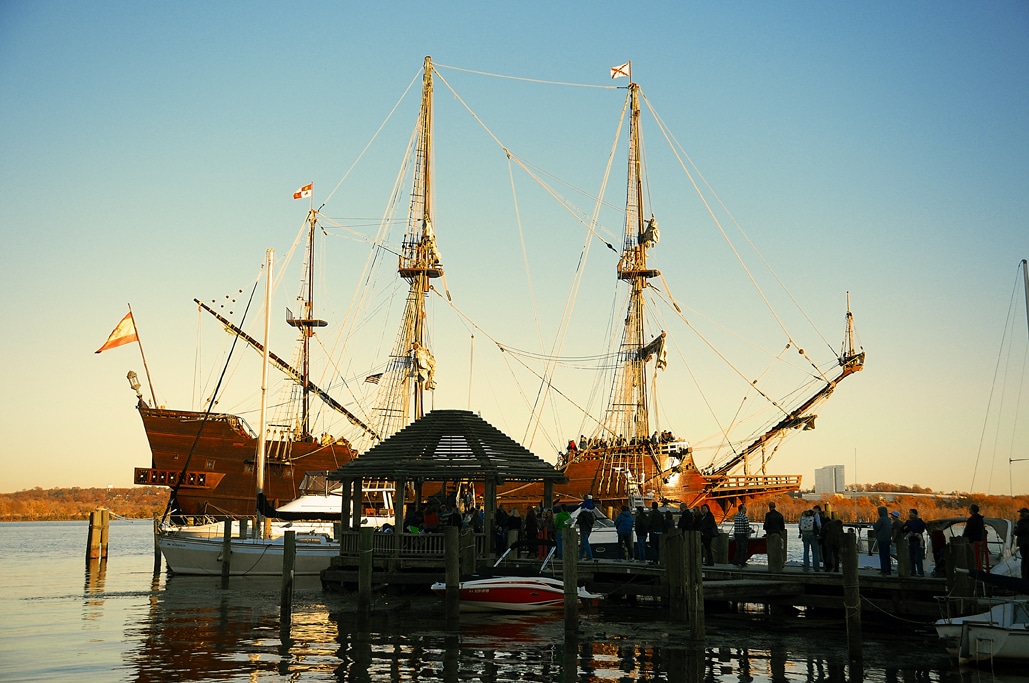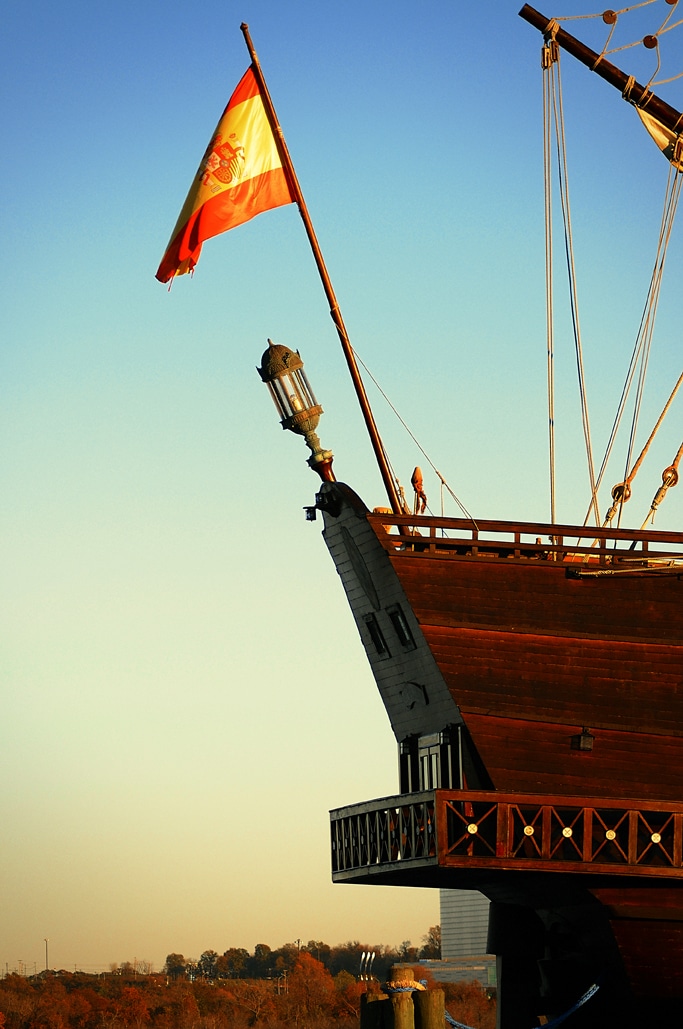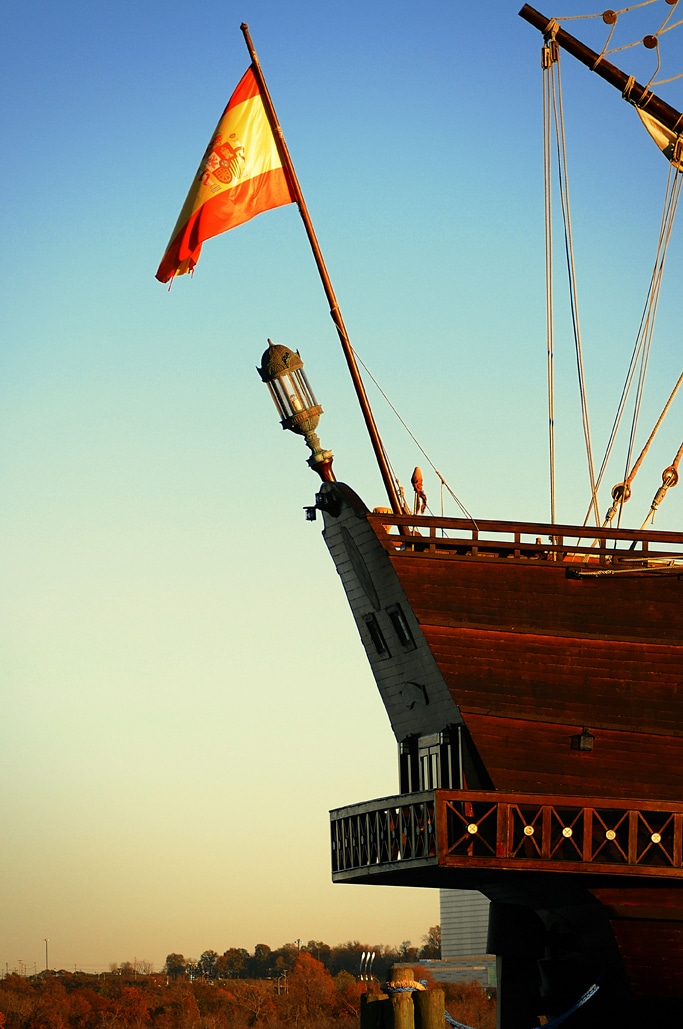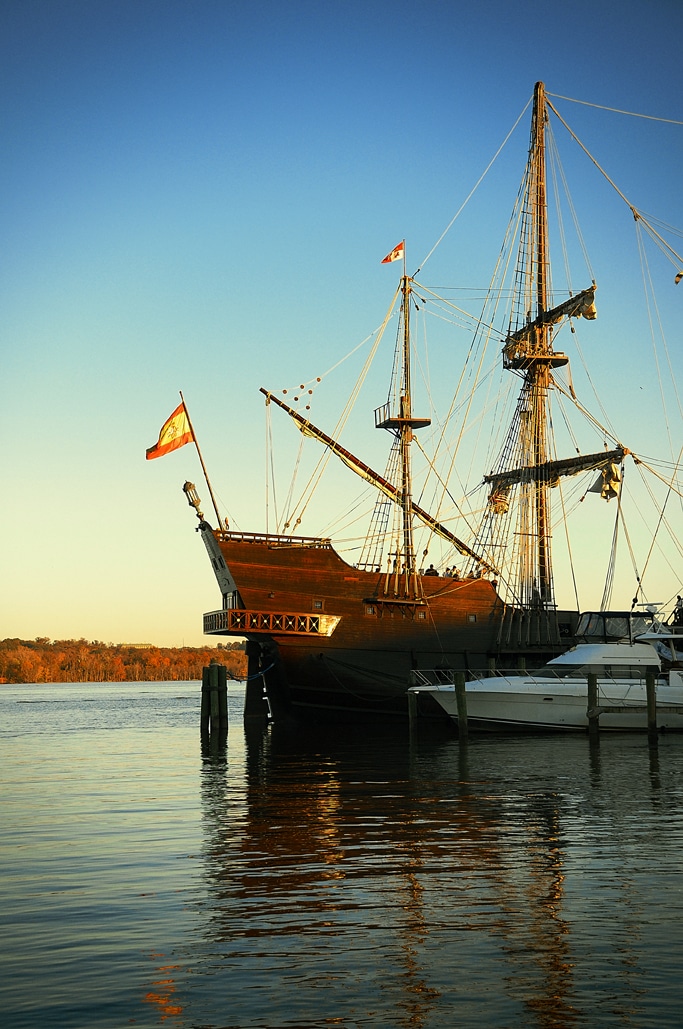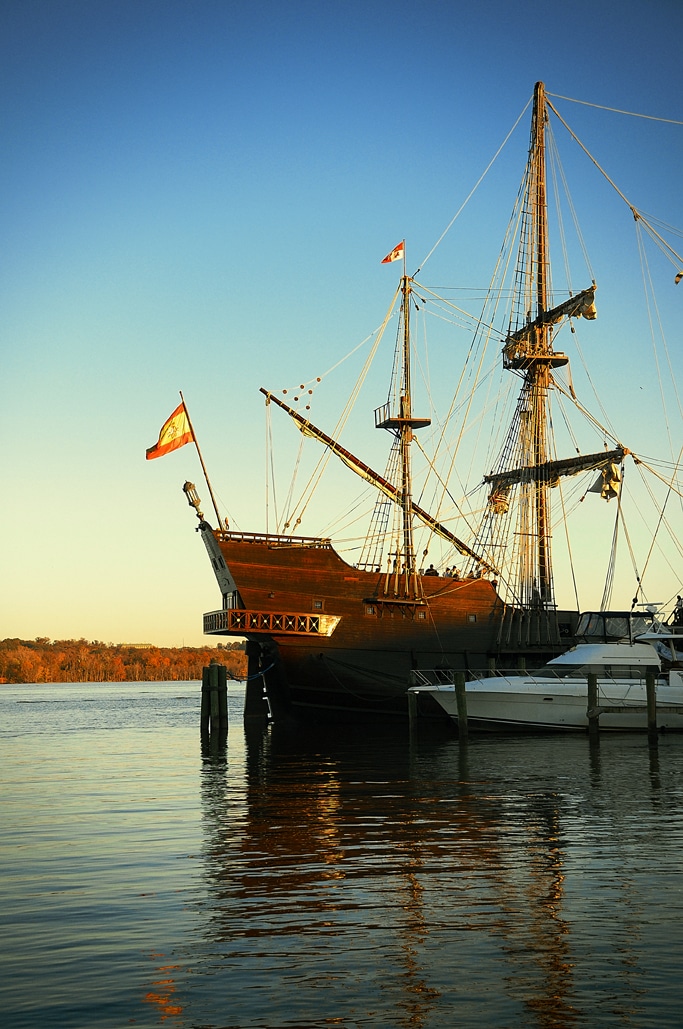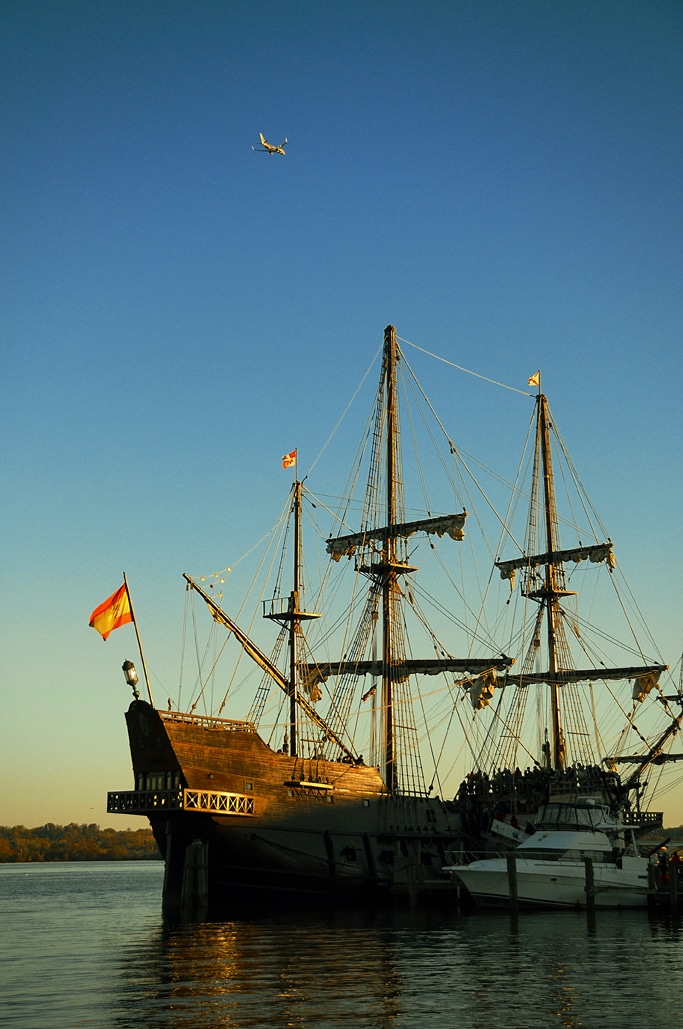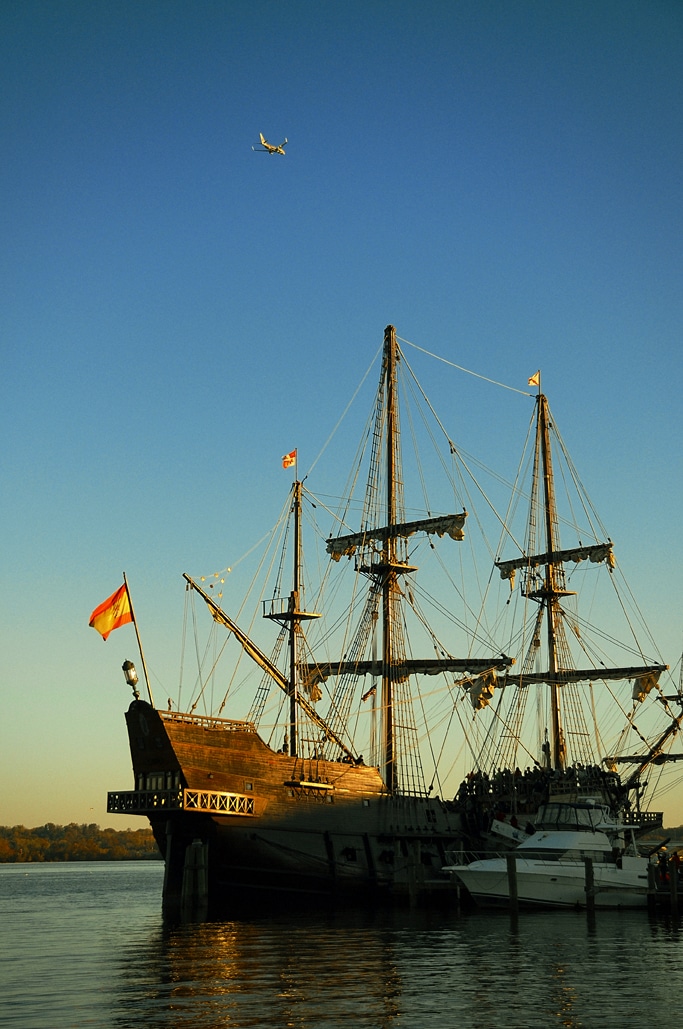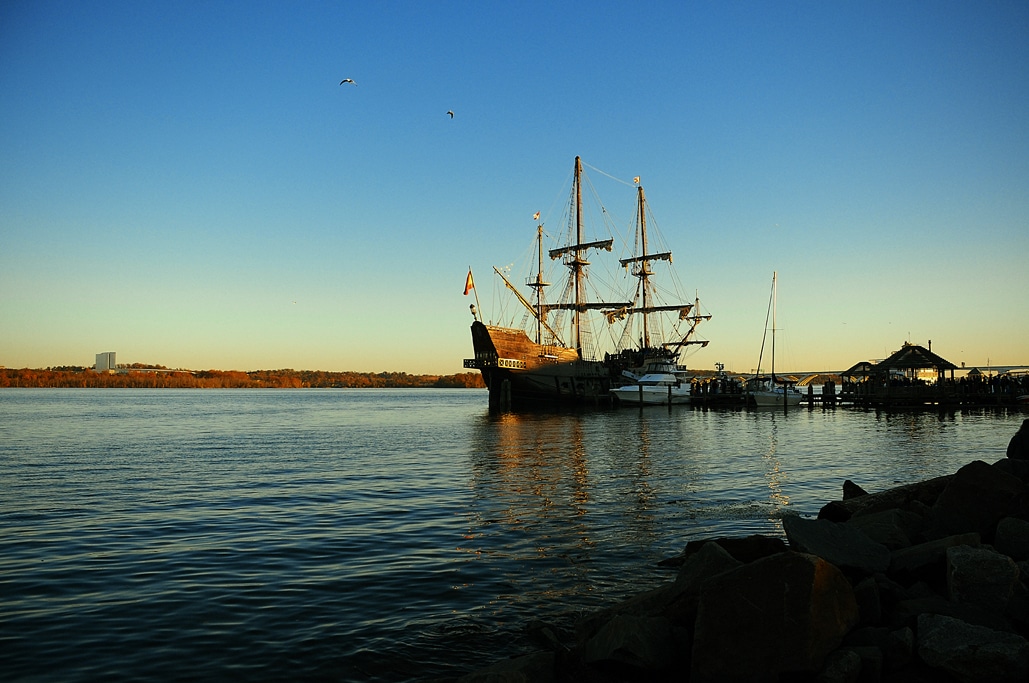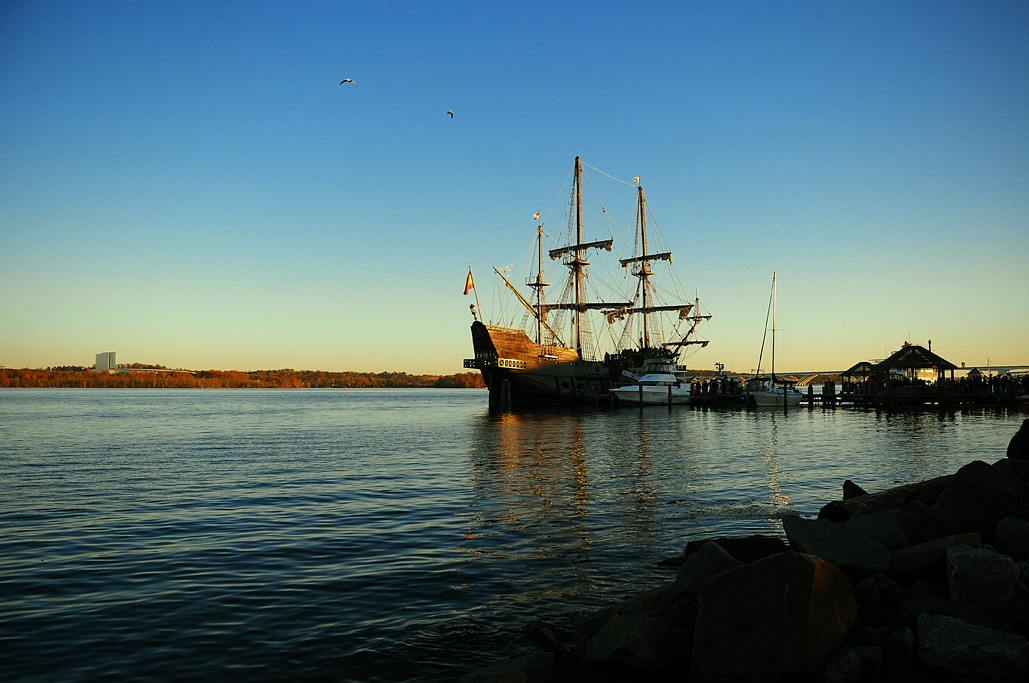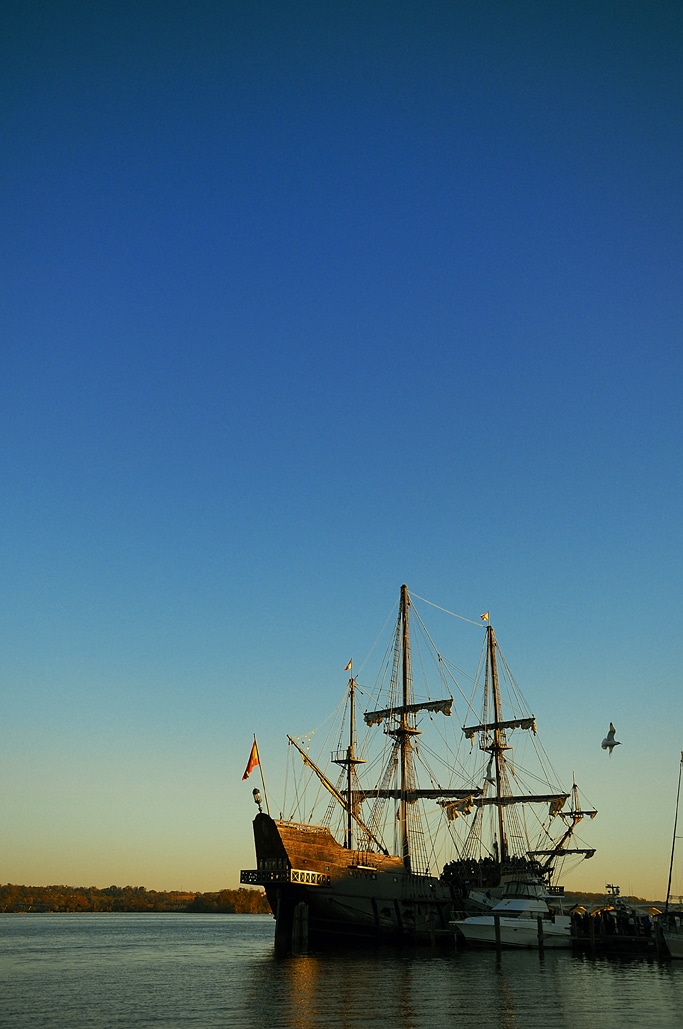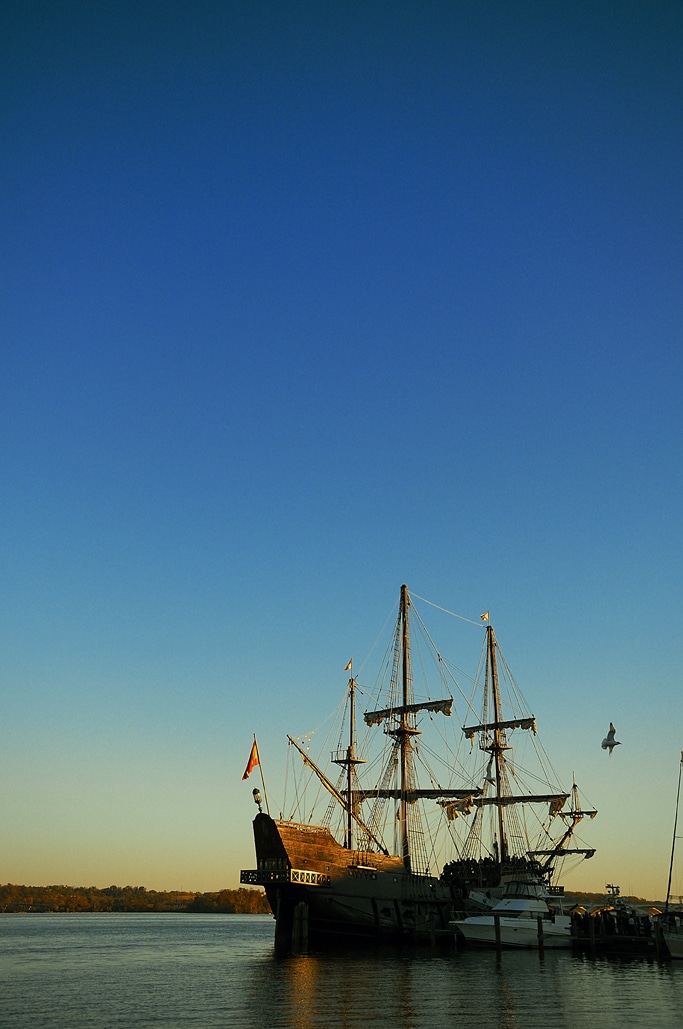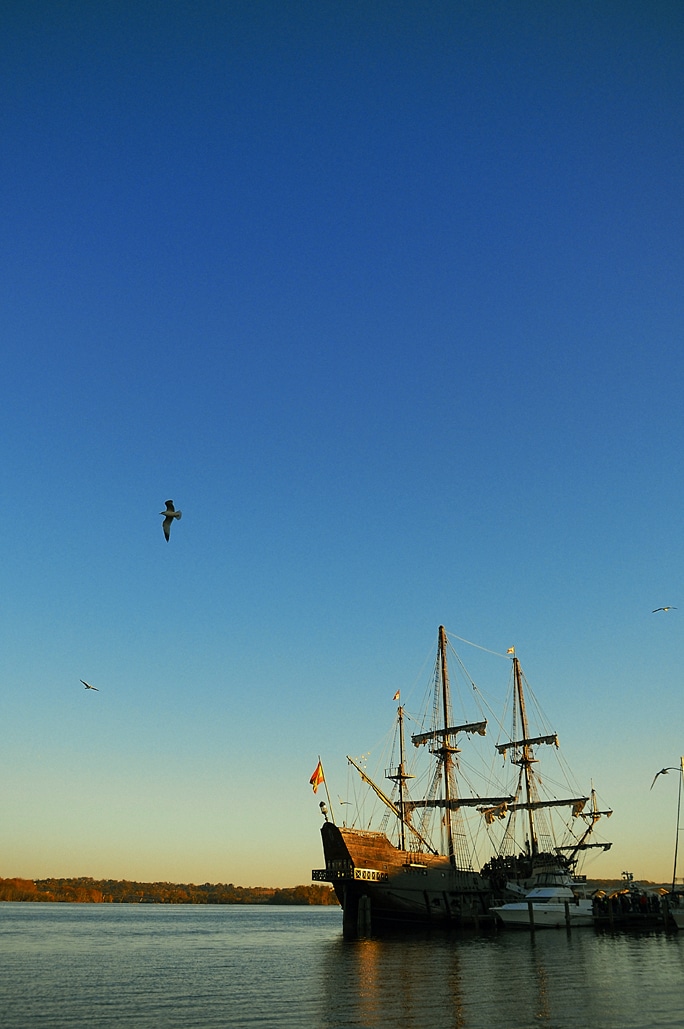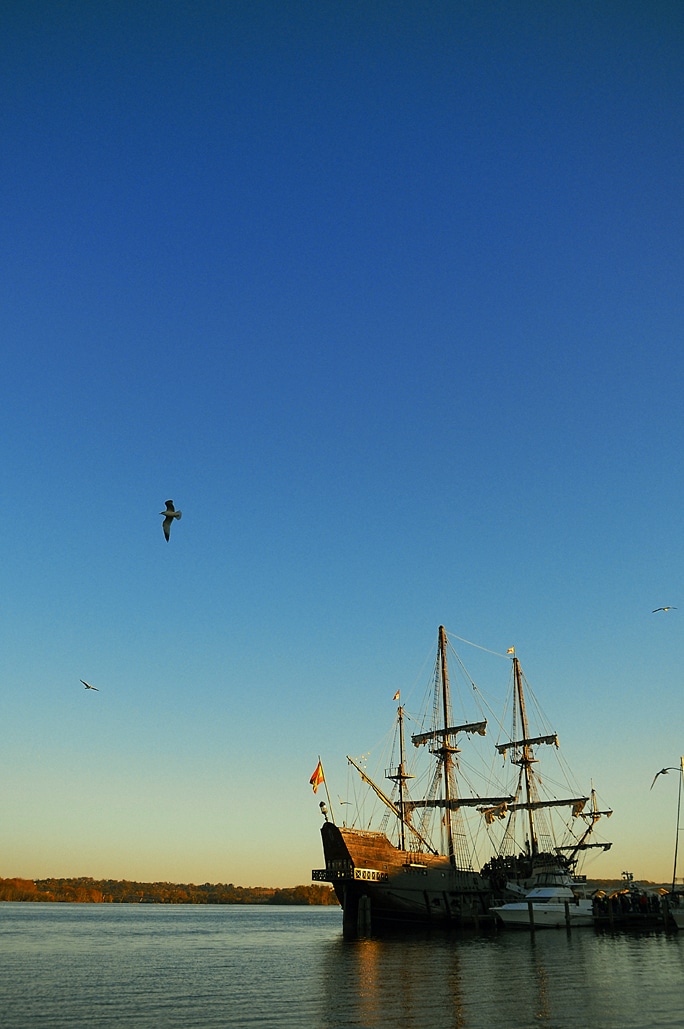 El Galeón Andalucia is an authentic wooden replica of a galleon that was part of Spain's West Indies fleet. They designed the ship with information from the 16th century European sailing techniques and technology. El Galeón tells the 500 year story, since the arrival of Juan Ponce de León, on the eastern shore of Florida. It takes about 20 days for it to sail across the Atlantic to reach Spain which seemed pretty fast to me.
EL GALEÓN Sailed into Alexandria
As you see the ship, I can't imagine how hard it most of been for those men that sailed back in the 16th century. The ship was used for supplies and was filled with gold and silver, which would of made the ship heavier and a longer travels back home. It's amazing that putting pieces of wood together can build a ship of this size.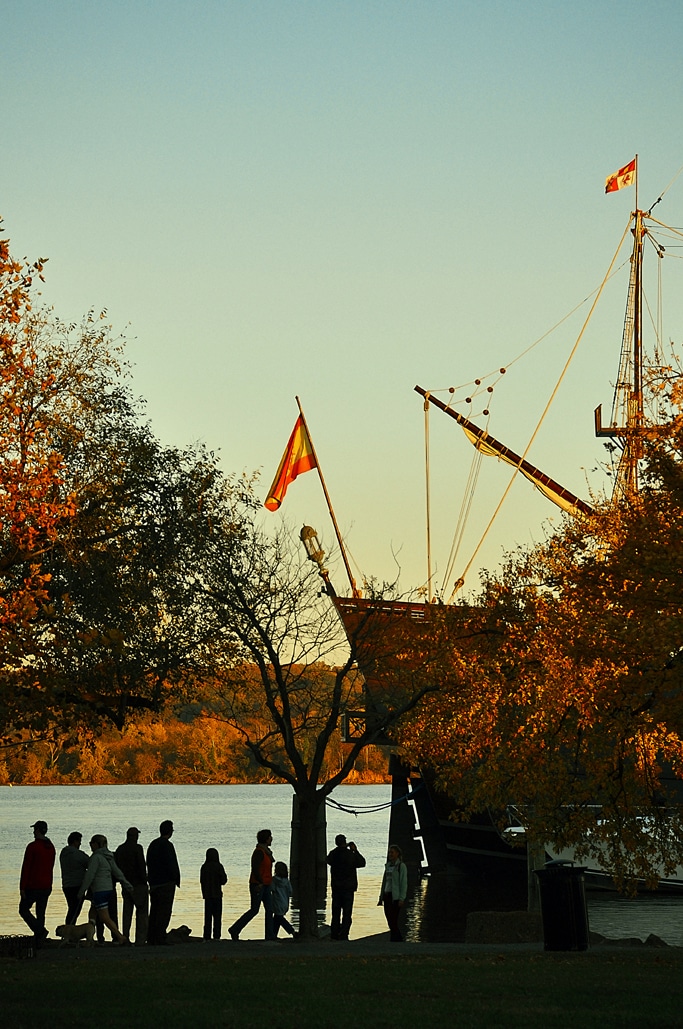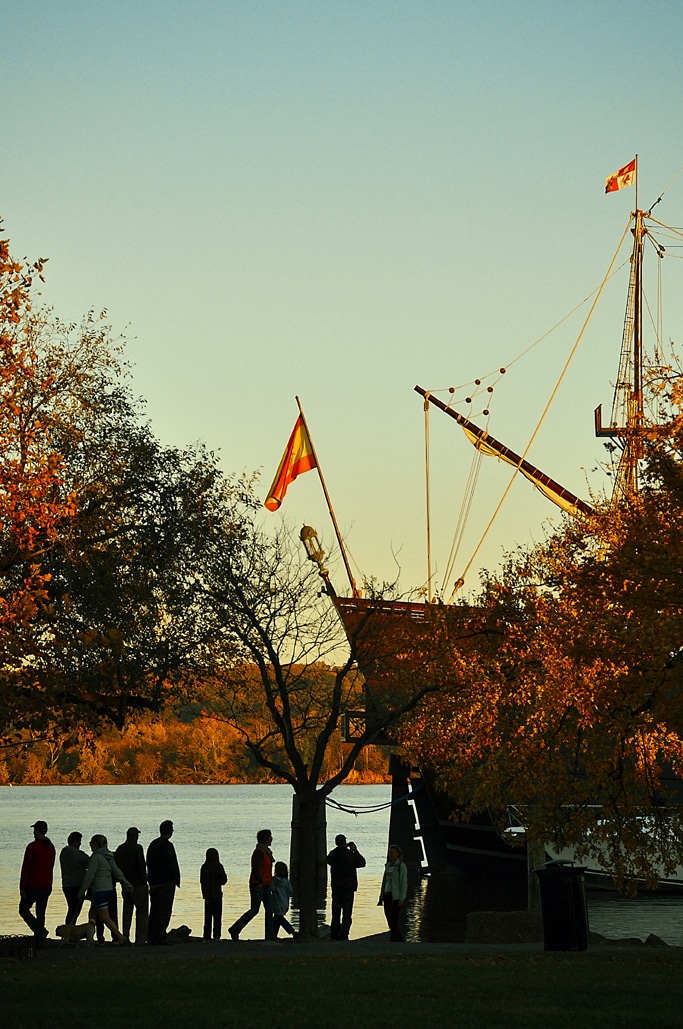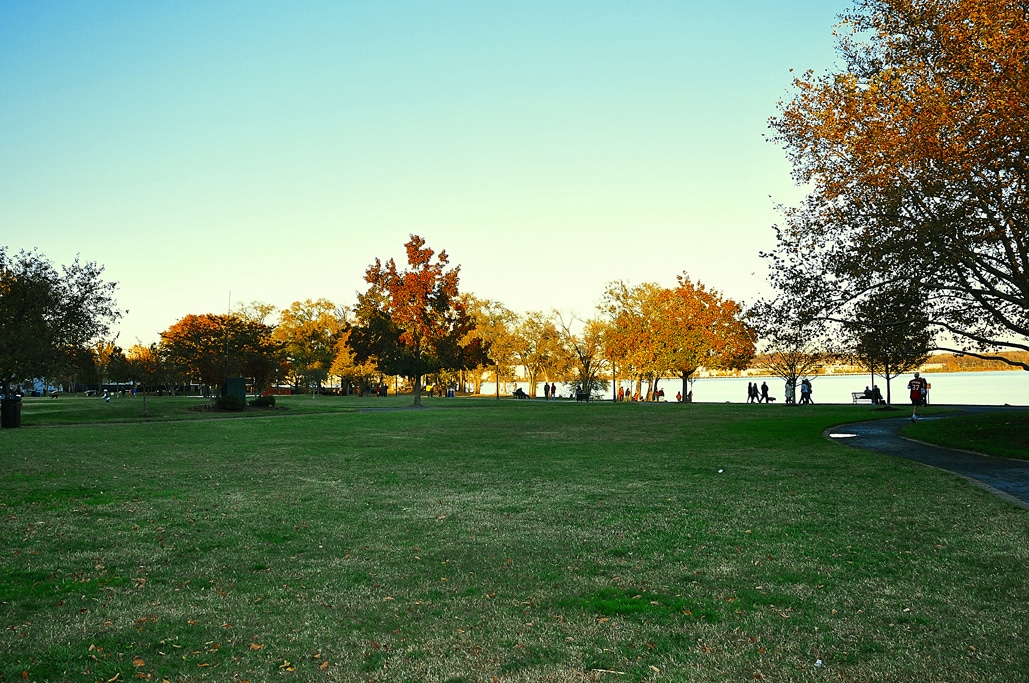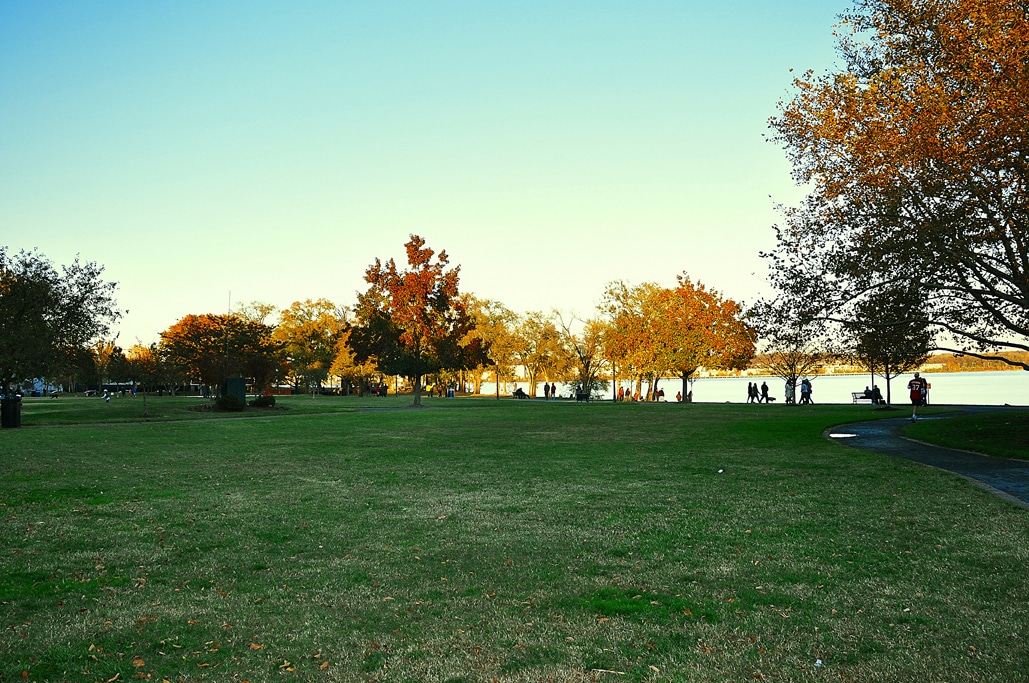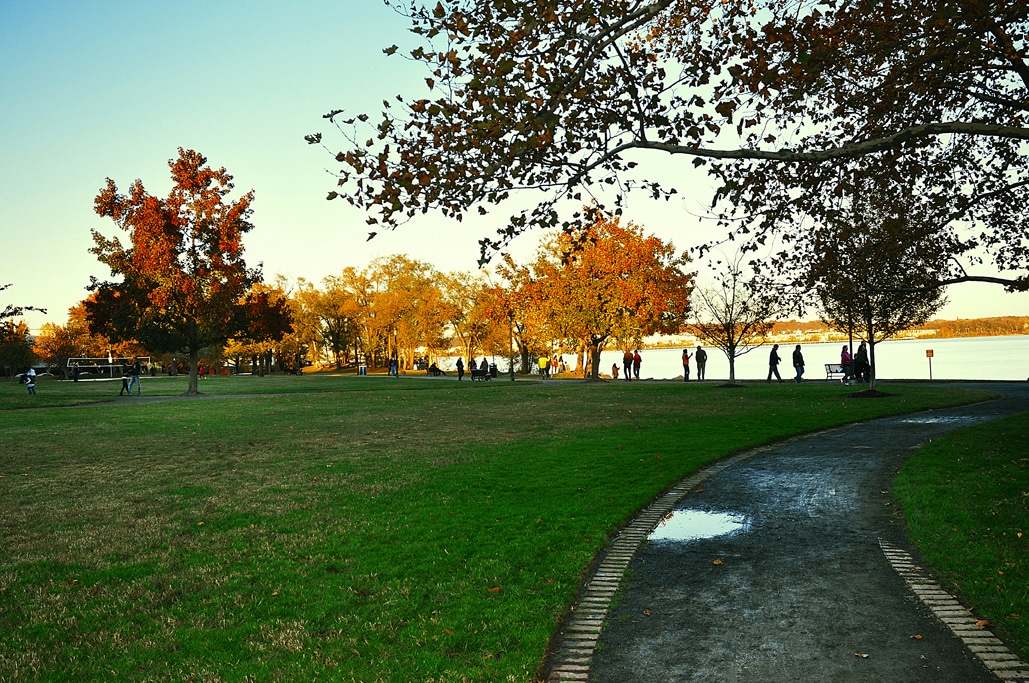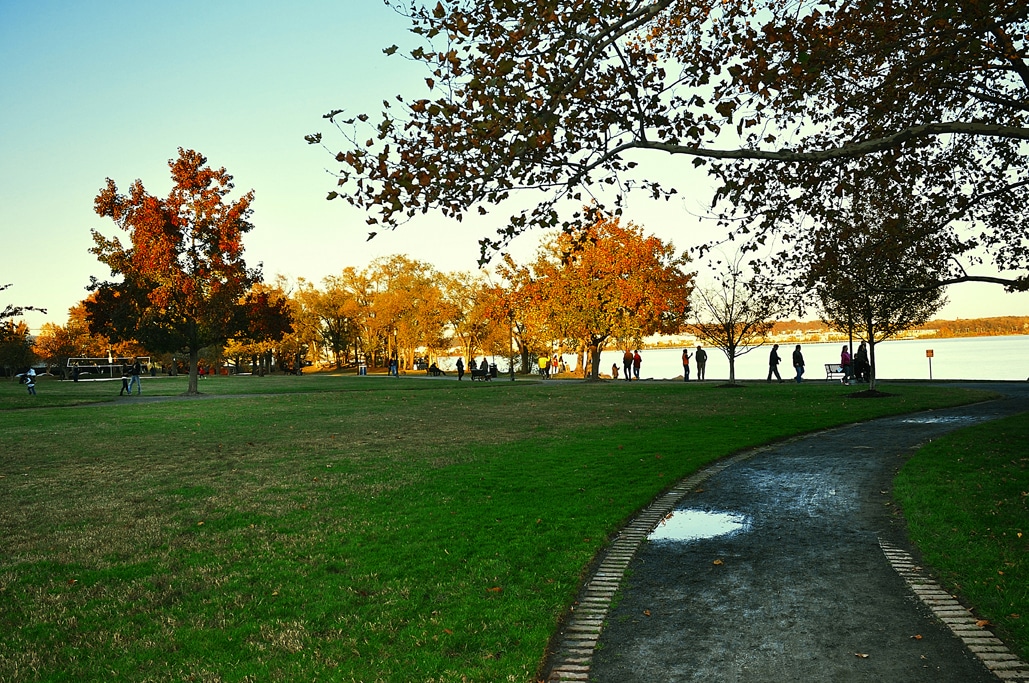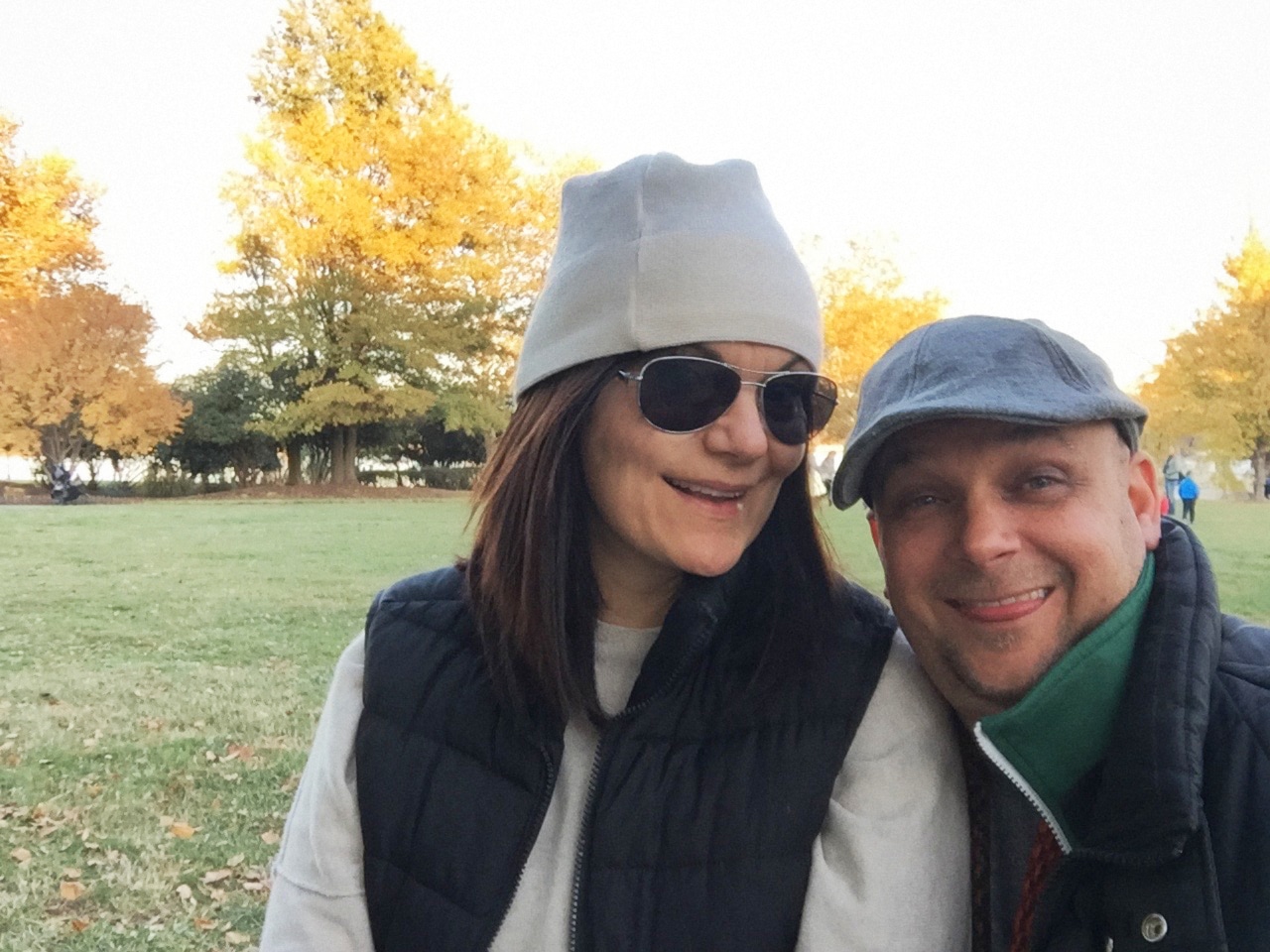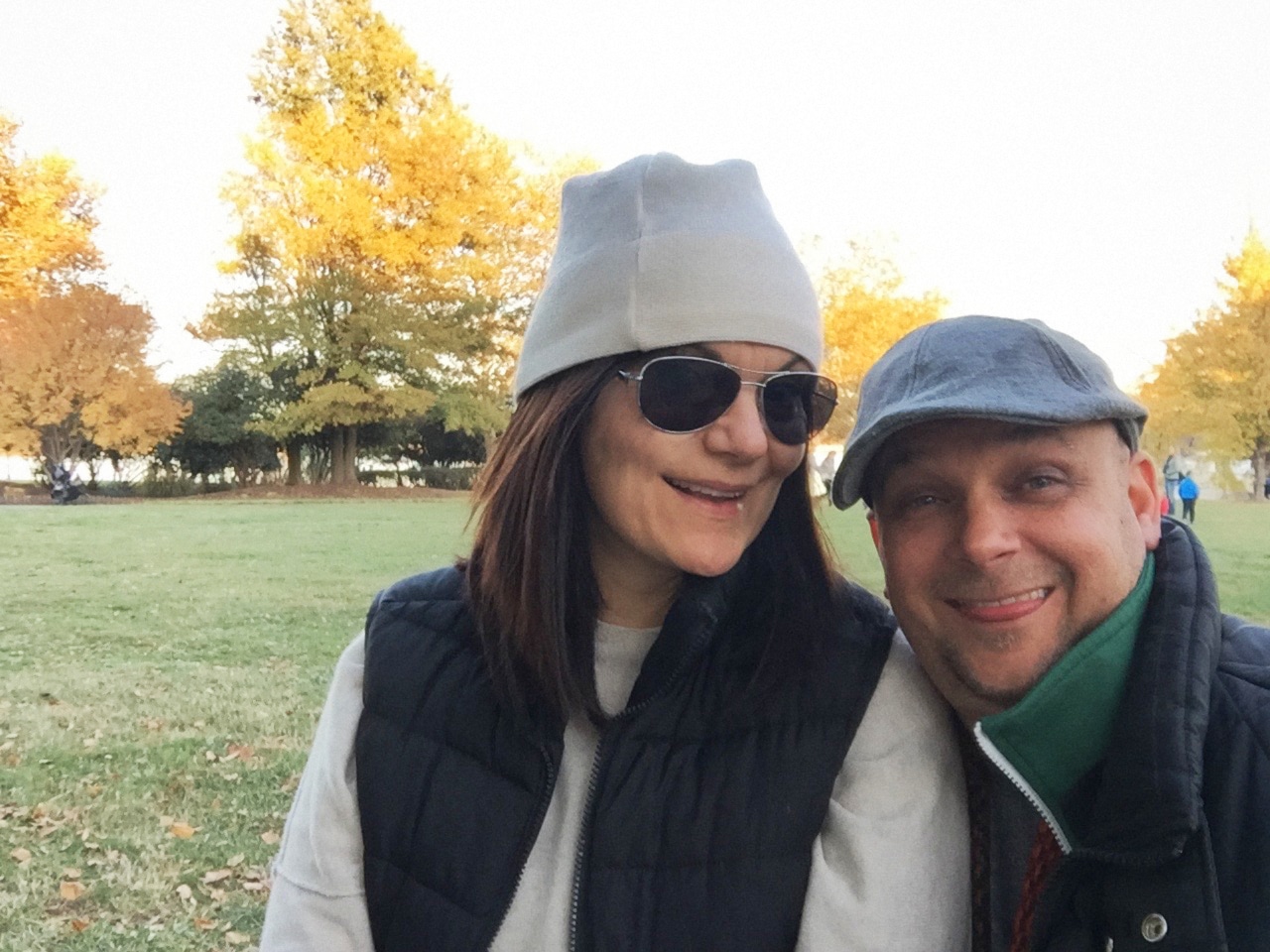 We had our Salty Caramel Latte on the park benched and watch the sunset behind the ship. It was truly a piece of art in front of our eyes. So as the day ended on a Sunday afternoon it was time to head home and watch a little Sunday Football and for me, The Walking Dead!
Check out where the Tall Ship will Sail Next, www.fundacionnaovictoria.org