A childhood favorite from France is my mom's grilled bone marrow which is as common as a bowl of cereal in America. It is a dish that ignites your taste buds with an explosion of flavors and textures.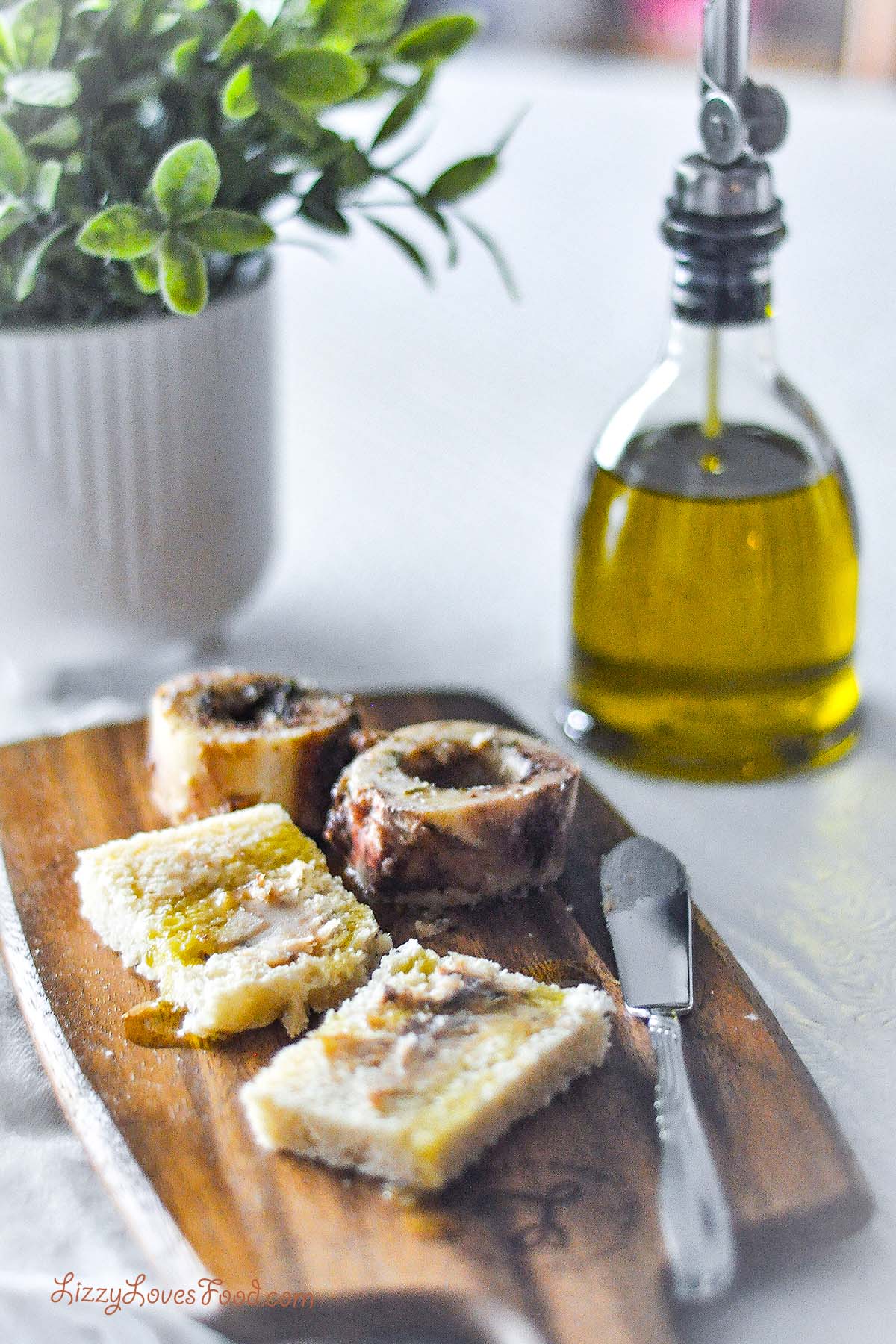 Today, from the finest Michelin-starred restaurants to the cozy kitchens of home cooks, this once-overlooked ingredient has surged in popularity, captivating food enthusiasts worldwide.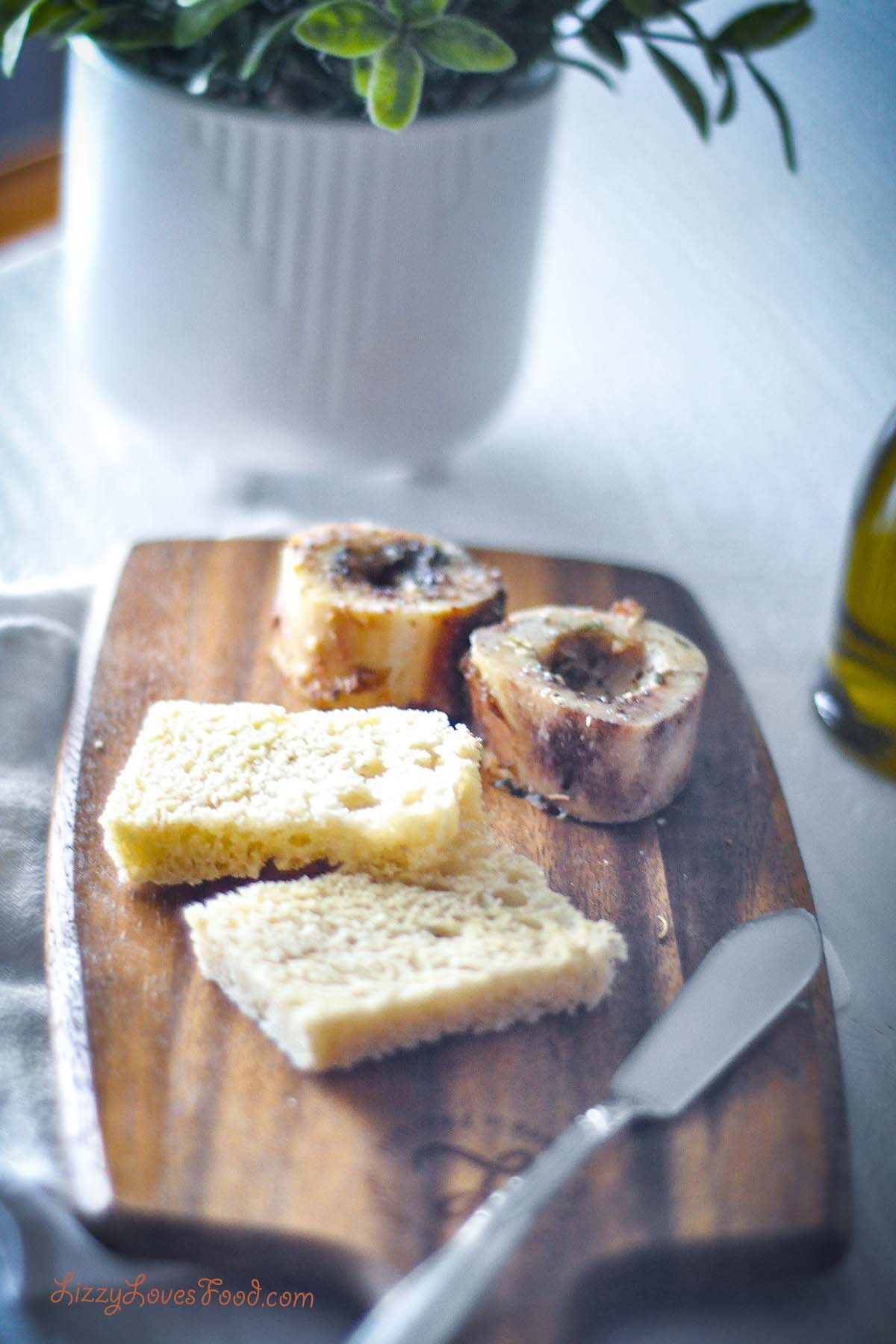 History of the Bone Marrow
Believed to have originated centuries ago, bone marrow has long been revered as a source of nourishment and flavor in various cultures around the world. From the ancient Egyptians who cherished it as a delicacy to the delicious bone broth of Asian cuisines.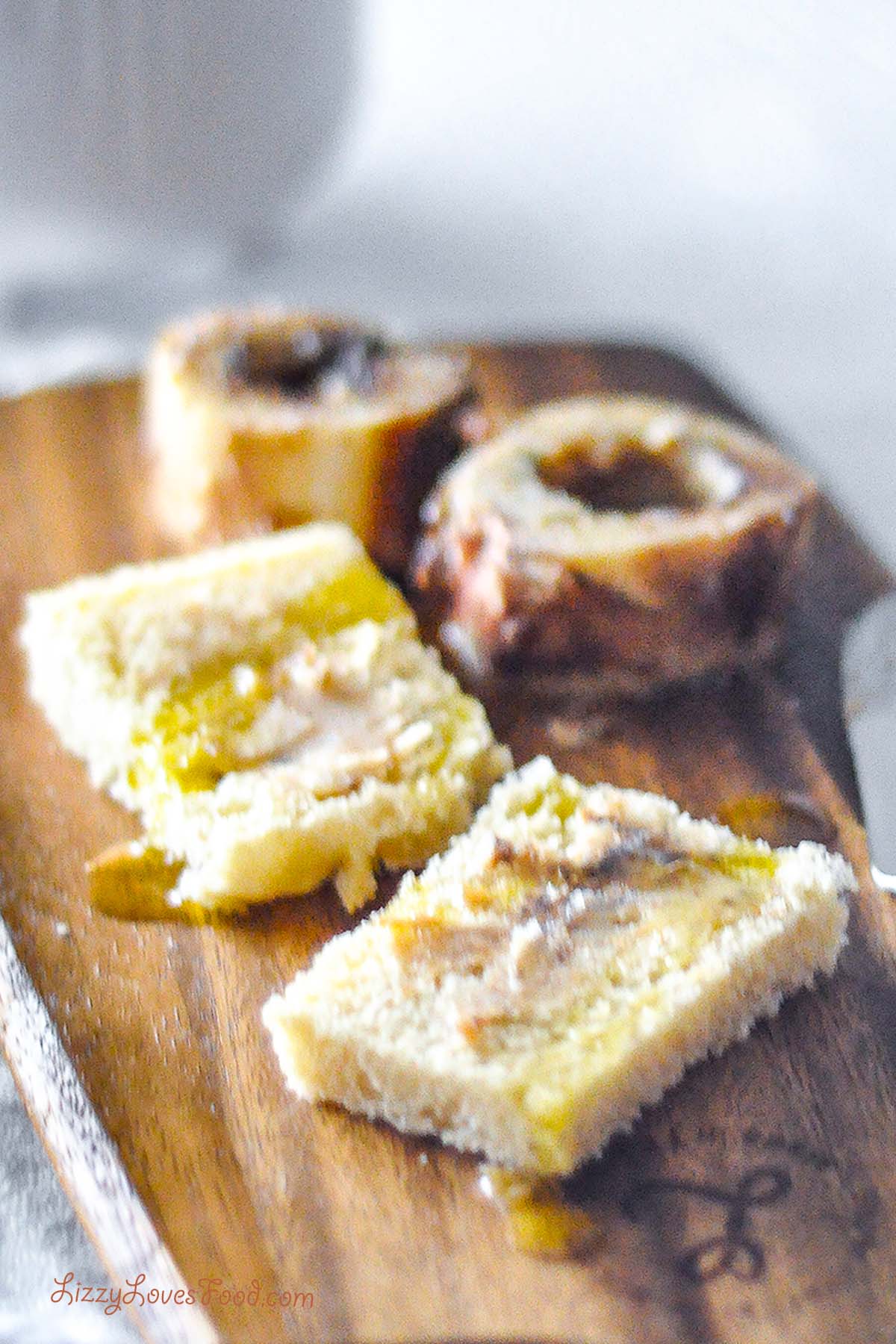 Centuries ago, beef bone marrow was considered a precious resource for the immune system, often reserved for the noble and wealthy. Its rich, creamy texture and exquisite taste made it a delectable treat, reserved for special occasions and royal feasts.
In recent years, the resurgence of beef marrow bones as a culinary sensation can be attributed to the rise of the farm-to-table movement. Chefs and home cooks alike have embraced the idea of utilizing every part of an animal, including the often-discarded bones. With its inherent decadence and delicious way to enhance other flavors, bone marrow has become a staple in kitchens around the world.
In Argentina, it is commonly enjoyed with chimichurri sauce, adding the rich flavor of herbaceous tanginess to the beef bones. In Thailand, chefs have been known to infuse it with lemongrass and garlic for a Southeast Asian twist. The global variations of grilled bone marrow showcase the endless possibilities for experimentation and the power of culinary fusion. Let's get started with cooking bone marrow with Mom's French version which is done with minimal effort.
Where to Buy Beef Bones
A local butcher is the best place to go so they can give you any size of bones that you wish. During the winter months, most groceries will have a variety to purchase but much more difficult during summer.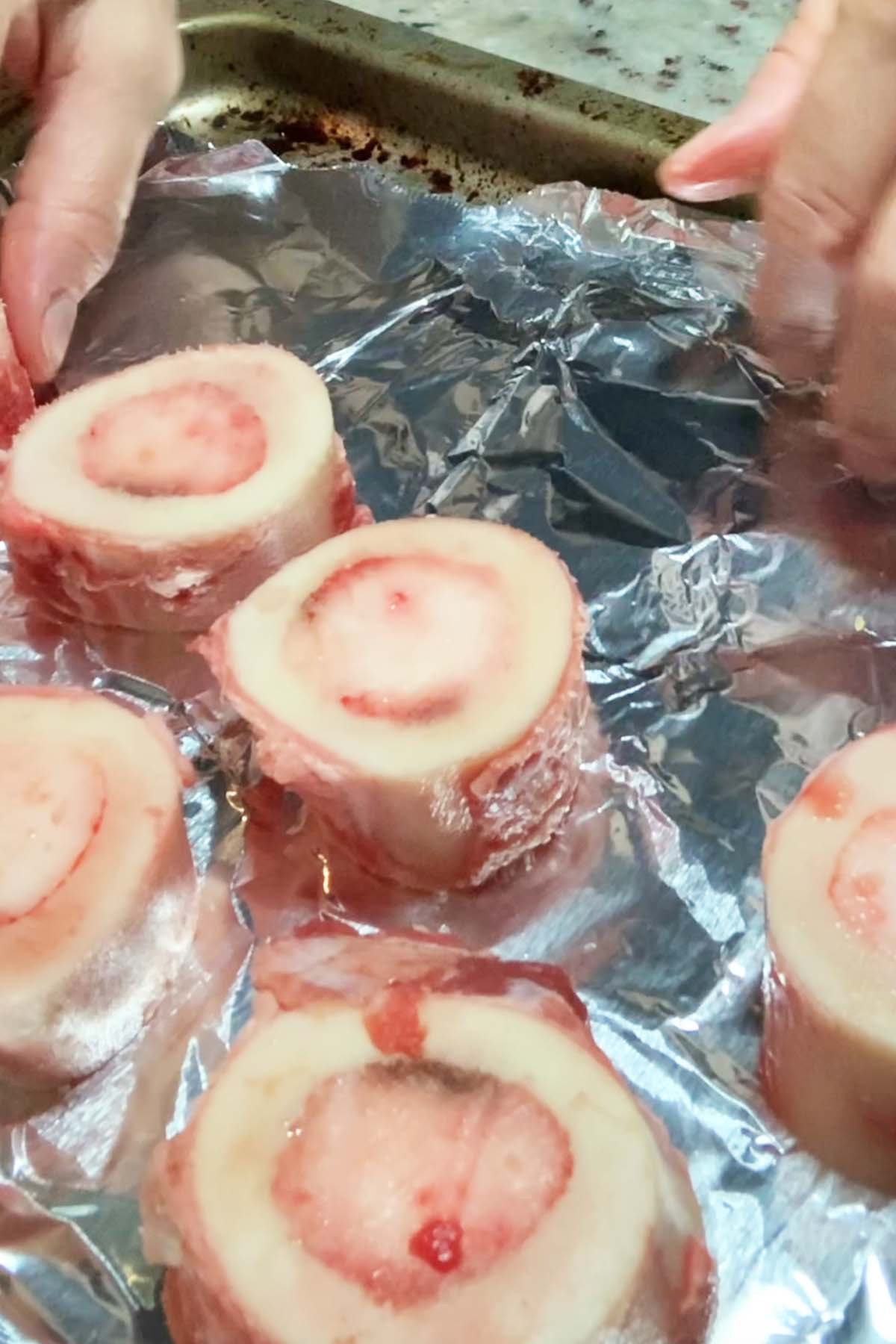 Simple Steps for Roasted Bone Marrow
The first thing sit the bones in a large bowl and pour a cup of water over the bones then rinse them and dry the bones with a paper towel.
Sprinkle olive oil on a baking sheet and place the bone marrow on top.
Add a pinch of sea salt, garlic, rosemary sprigs, and fresh parsley if you like, then for the final touch sprinkle olive oil on top.
Place the baking sheet in the oven on the grill setting and cook for about 10 minutes on each side, which takes about 15-20 minutes to cook.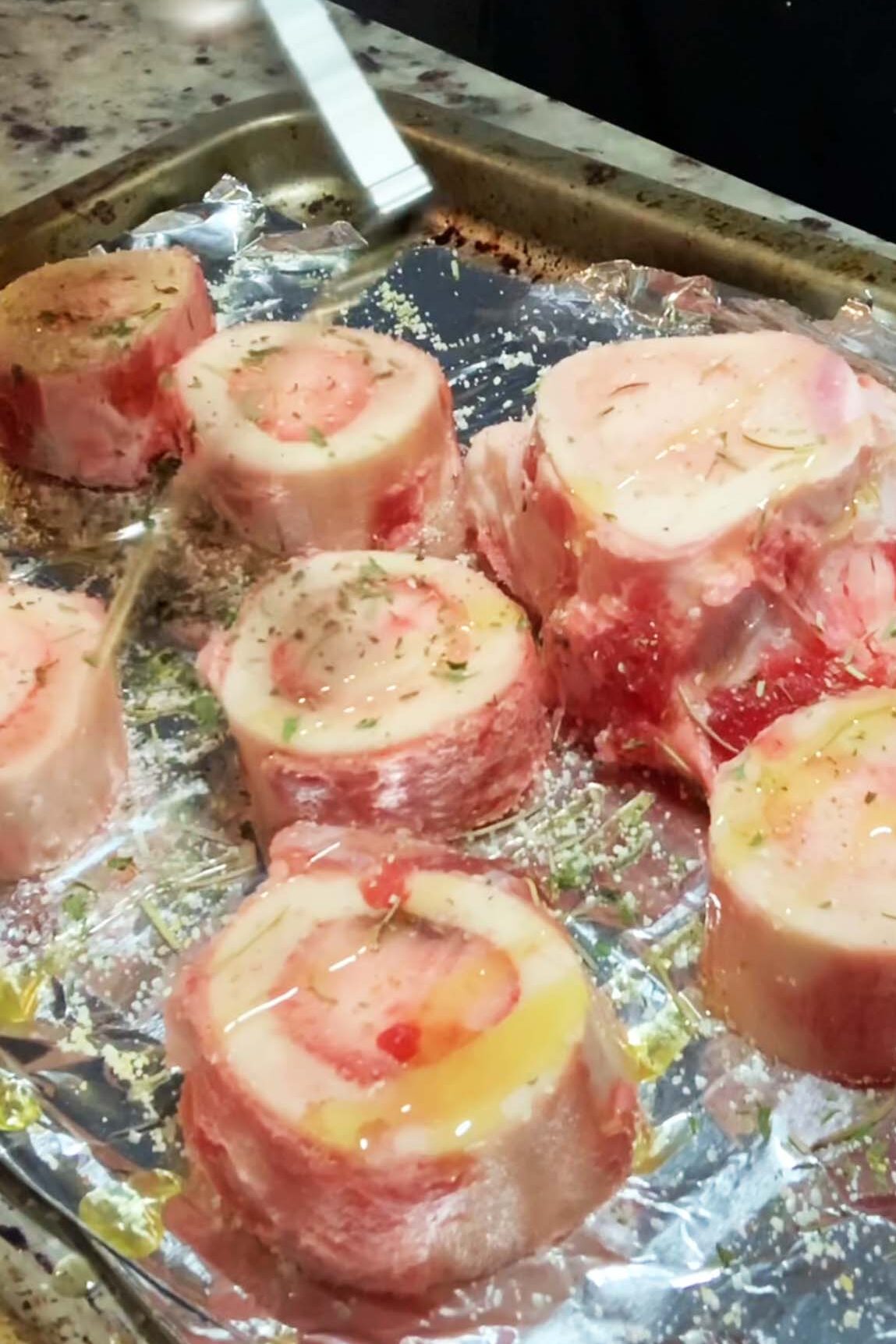 Best Way to Cook
There are many ways to cook the bone marrows but I am going to share with you the way I do it from time to time to get them golden brown.
My dad liked the charcoal grill in the summer which is about 10 minutes on each side. If you don't have a charcoal grill a gas grill will do, which is what we had before the Big Green Egg.
I use an oven grill setting and cook for about 10 minutes on each side, which takes about 15-20 minutes to cook. I never use parchment paper but aluminum wrap.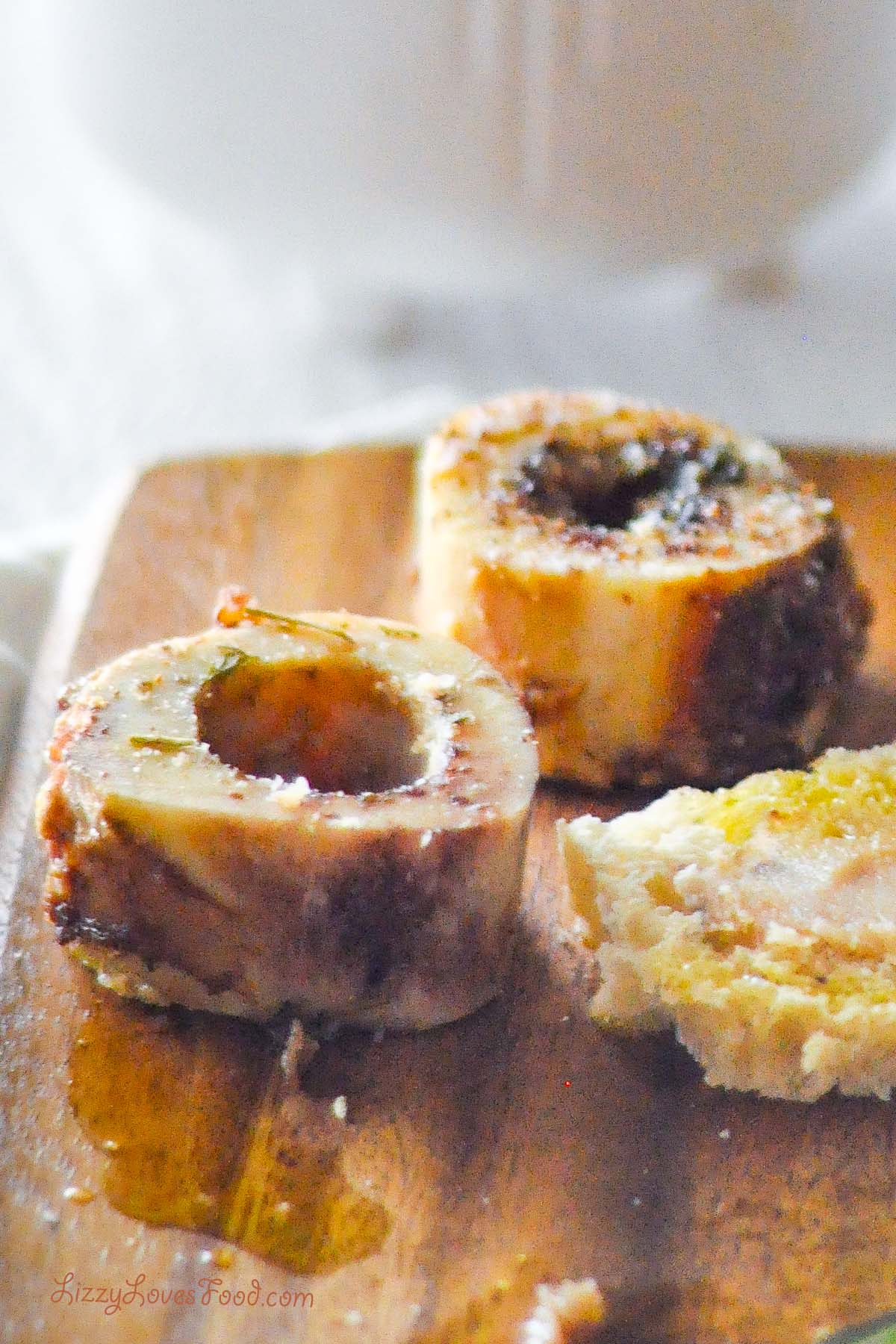 How to Serve the Cooked Marrow
When serving the bone marrow bones, nothing beats sourdough bread slices. I like to spread the marrow on a slice of bread and squeeze a little lemon juice on top. Or I will have baguette slices and make a parsley salad to go on top with sprinkled feta cheese
More French Foods to Enjoy
Now I know this is not for everyone but the buttery texture of most marrow is irresistible and once you have had the bone marrow taste, it's hard not to try next time with a delicious smoky flavor! Hope you enjoyed our journey today with a French classic from my childhood. Till next time my beautiful friends as my quest for the perfect bite continues, Bon appétit!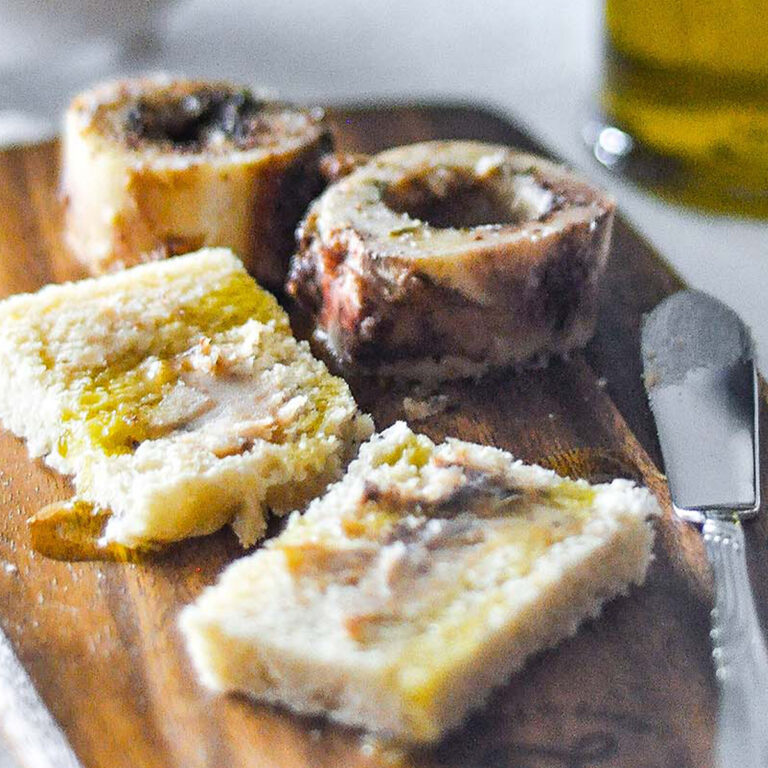 Grilled Bone Marrow French Appetizer
A childhood favorite from France is grilled bone marrow. It is a dish that ignites your taste buds with an explosion of flavors and textures.
Ingredients
2

lb

bone marrow bones

1

tsp

garlic powder

1

tsp

rosemary

1

tsp

salt

2

tablespoon

of olive oil
Notes
When serving the bone marrow bones, nothing beats sourdough bread slices.
I like to spread the marrow on a slice of bread and squeeze a little lemon juice on top.
Or I will have baguette slices and make a parsley salad to go on top with sprinkled feta cheese
Nutrition
Serving:
3
g
Calories:
428
kcal
Protein:
4
g
Fat:
46
g
Vitamin A:
131
IU
Iron:
2
mg