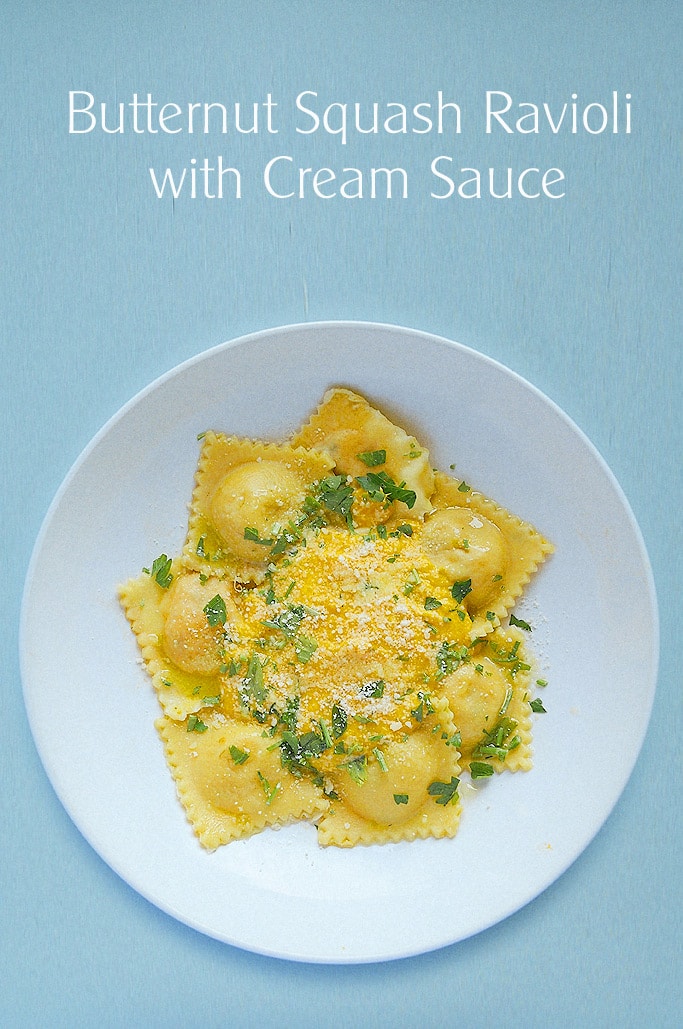 Roasted Butternut Squash Ravioli with Cream Sauce is a fall special that I make once a year when butternut squash is in season. Now let me tell you, it did take me 3 hours to make this but the benefits will pay off. You can freeze them and pull them out for a quick meal or a special holiday occasion that everyone will be impressed on how good they taste. There is no way around this but to set an afternoon aside and do the work. No store bought will come close to this delicious ravioli dish with a taste of fall. The best part is everything to make this cost $17.50 for 42 homemade ravioli.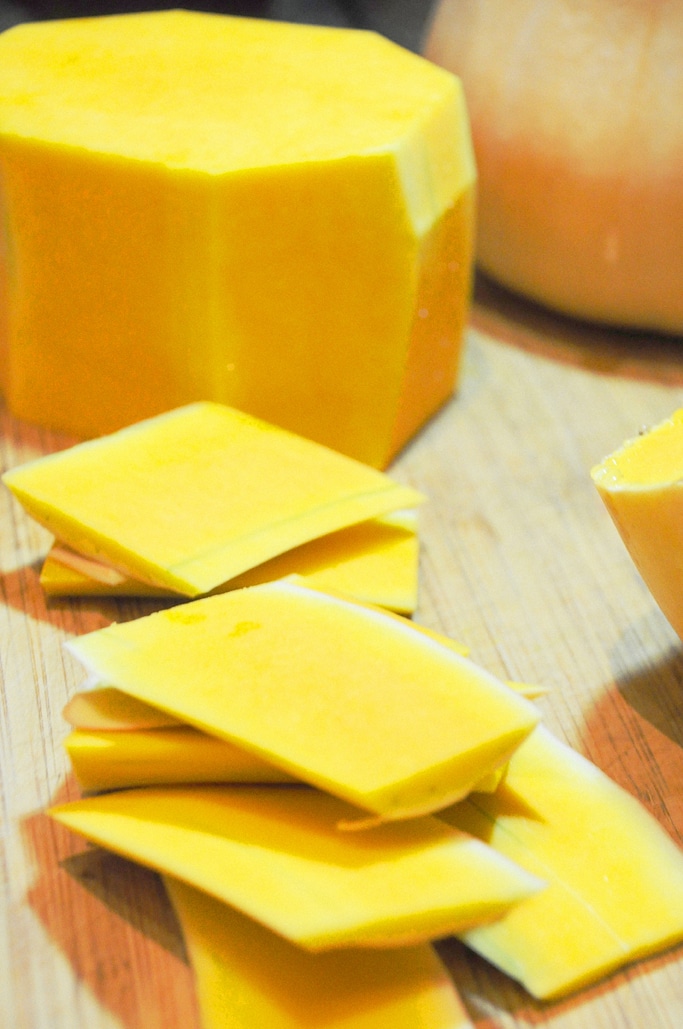 Step 1: Peel your butternut squash and cut into cubes.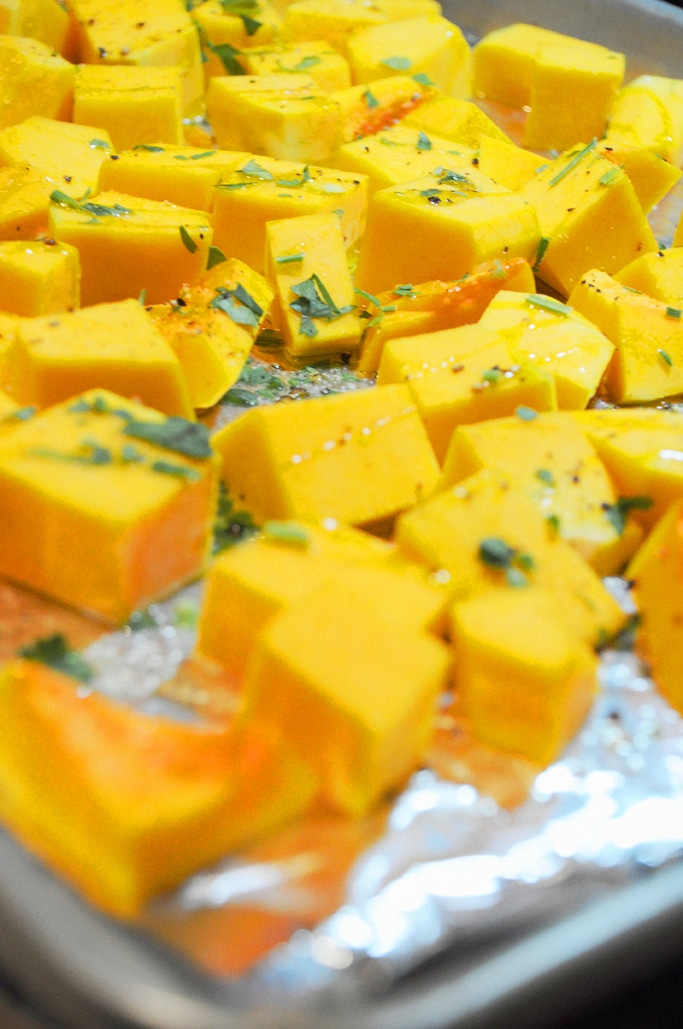 Step 2: Mix with all your seasons and place in the oven for about 30 minutes turning after 15 minutes.
Roasted Butternut Squash Ravioli with Cream Sauce
Ingredients
Butternut Squash Filling

1

teaspoon

of garlic

1

teaspoon

of onion powder

2

tablespoon

of parsley

Salt & Pepper

1/2

cup

of the roasted butternut squash

1

cup

of half and half

1/2

cup

parmesan cheese

1

tablespoon

of parsley

1/2

stick of butter

Ravioli Dough

1

cups

all-purpose flour

1

cups

semolina flour

1

pinch

salt

3

large eggs

2

tablespoons

olive oil
Instructions
Cut the butternut squash into small pieces and place on a pan with 2 tablespoon of olive oil on the pan. Sprinkle spices on top and place in the oven. Roast at 400 degrees for 30 minutes. Mix it around after 15 minutes. When done place in the food processor.Spoon into the hole of the ravioli mold.

Butternut Squash Cream Sauce

Take your roasted butternut squash and place into the food processor add your half and half, butter, cheese and parsley. Return to a pot and warm up slowly and add parmesan cheese with salt and pepper. Remove once sauce begins to thicken.

Thoroughly sift together all-purpose flour, semolina flour, and pinch of salt. On a clean surface, make a mountain out of flour mixture then make a deep well in center. Break the eggs into the well and add olive oil. Whisk eggs very gently with a fork, gradually incorporating flour from the sides of the well. When mixture becomes too thick to mix with a fork, begin kneading with your hands.

Knead dough for 8 to 12 minutes, until it is smooth and supple. Dust dough and work surface with semolina as needed to keep dough from becoming sticky. Wrap dough tightly in plastic and allow it to rest at room temperature for 30 minutes.

Cut dough into 4 sections. Roll out each piece of dough with a pasta machine or a rolling pin to desired thickness. Cut into your favorite style of noodle and stuff with your butternut squash filling to make ravioli. Bring water to a boil in a large pot, then add 4 teaspoons salt. Cook pasta until tender or until they float to the top. About 6 minutes depending on thickness. Drain immediately and toss with Butternut Squash Cream Sauce on top.

Enjoy!