Visit Shenandoah National Park in the Fall for a colorful 3 day vacation. The leaves are changing on top of the mountain. The views are breath taking and the trails are easy to follow for anyone.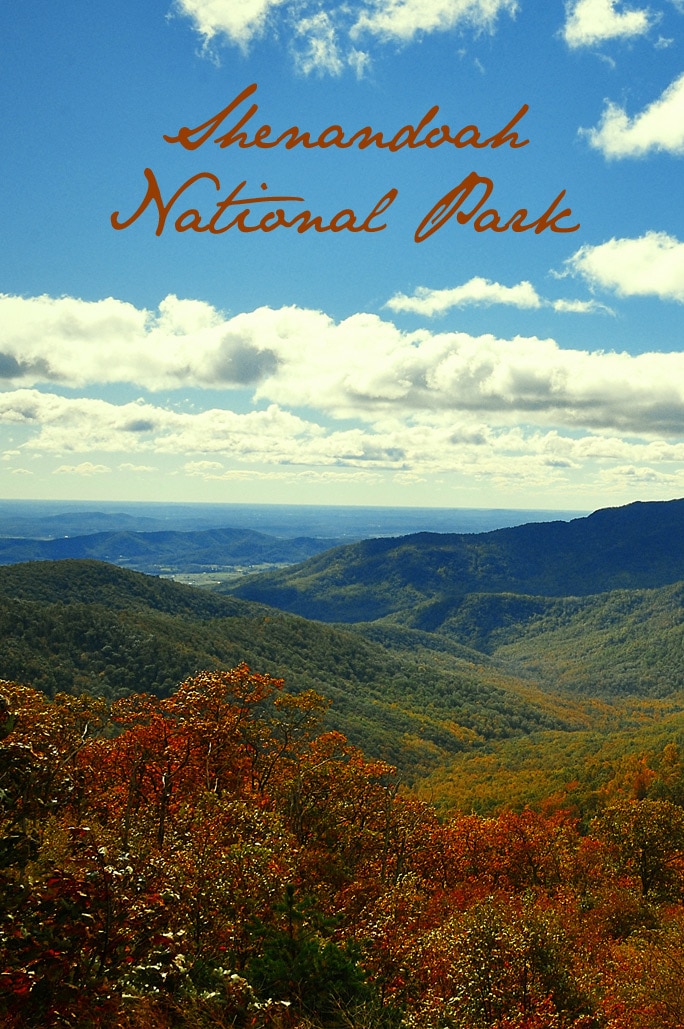 I must admit I could not put the camera down. It was a perfect place to witness Mother Nature at work. You are amazed on the beauty of this mountain even when you get to the valley, you still have a perfect view of the mountains around you.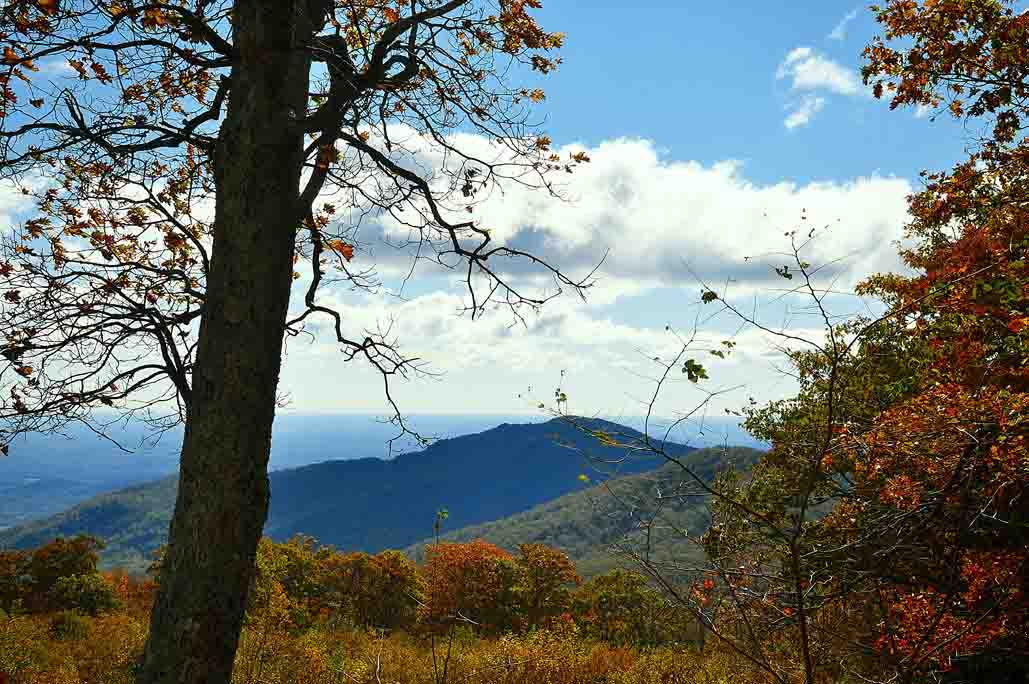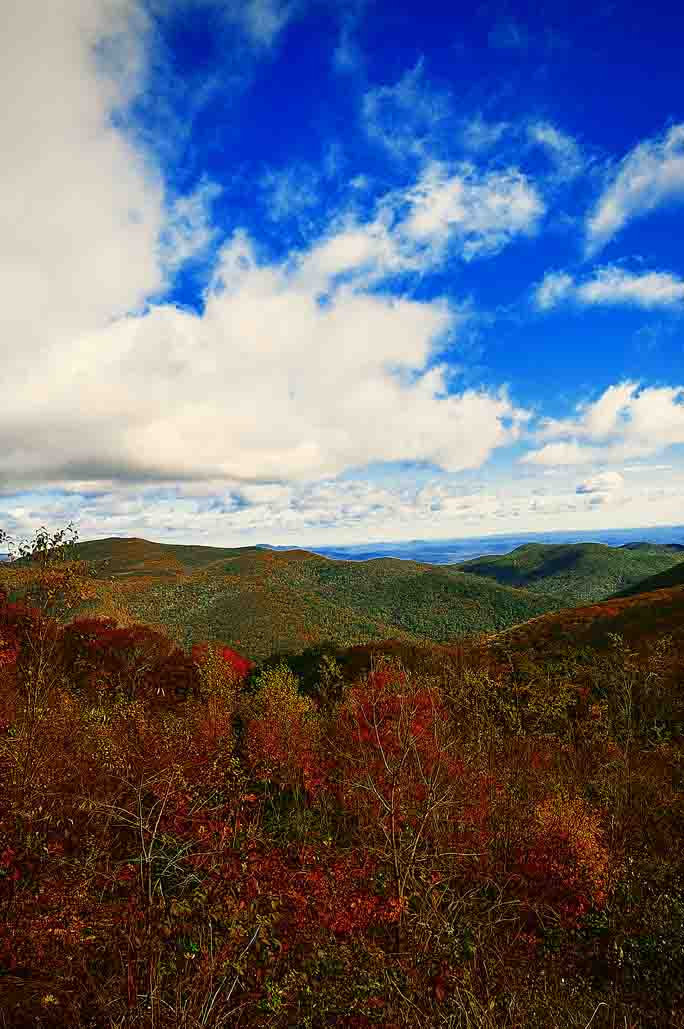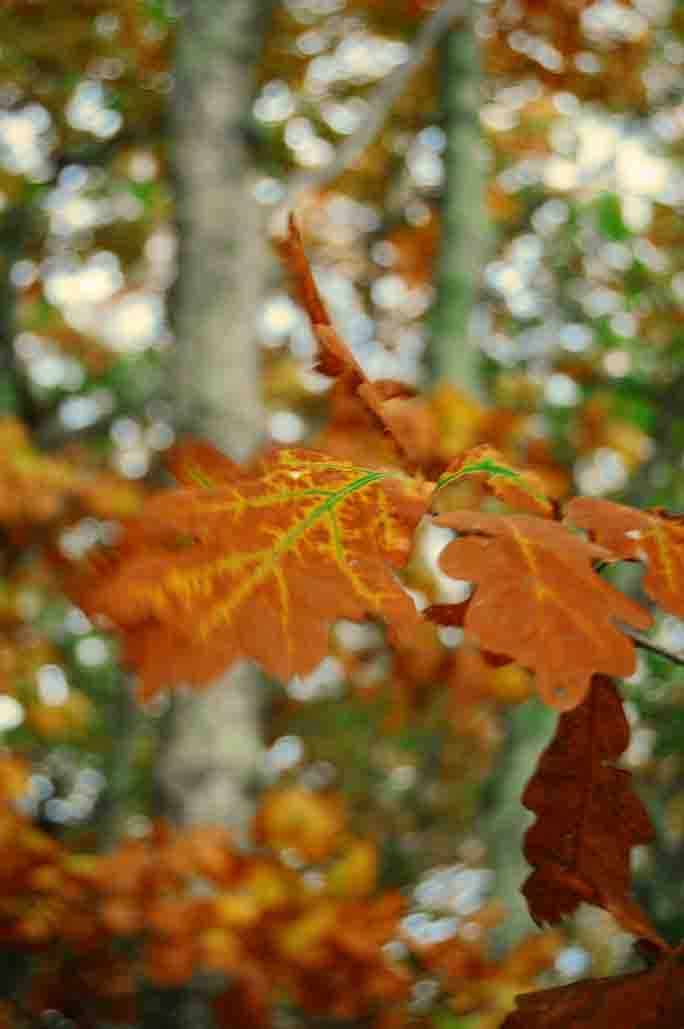 It's an easy ride to get there, even if your flying into Reagan or Dulles airport. I would not drive at night incase the fog comes to the mountain.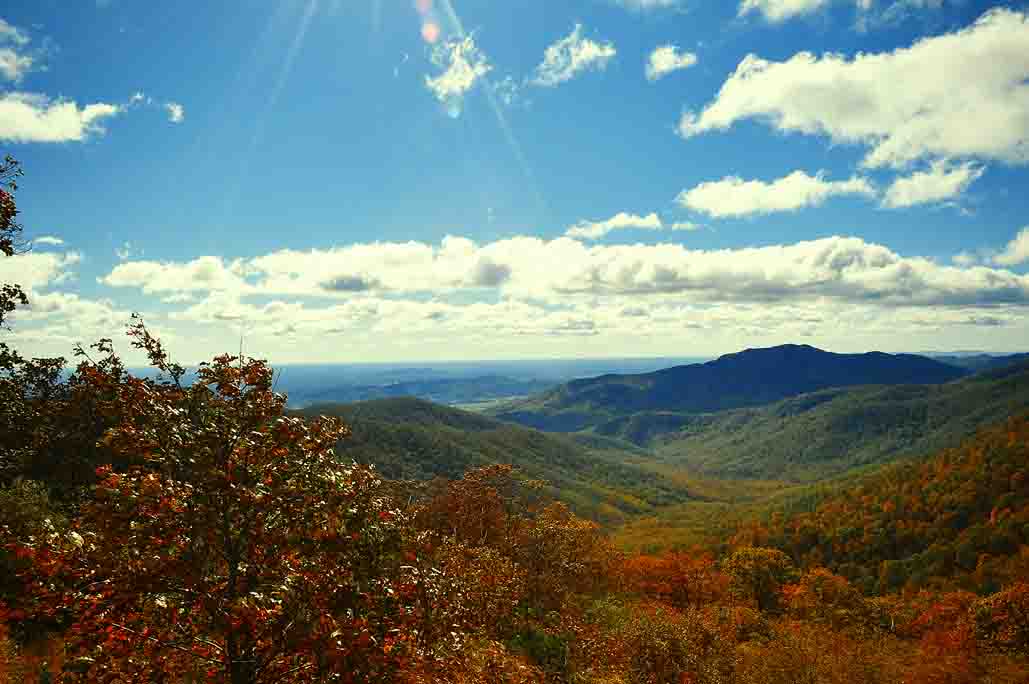 The fog is as thick as blankets that cover you. I could not see more then 2 feet in front of me so get there before sunset. Also, I would recommend buying everything you need before you get to the park. Once your in the park there are NO stores or gas stations. So fill up your tank before you enter the park.
Here are a list of must have on your trip:
Bottle Water ( It's $4 at the cabins )
Snacks for the room
Hats, Gloves and Scarf
Undershirts to keep warm
Sweaters and Jackets
Hiking boots (makes it easier to walk around)
Extra batteries for camera and don't plan on WiFi, you are on top of the mountain!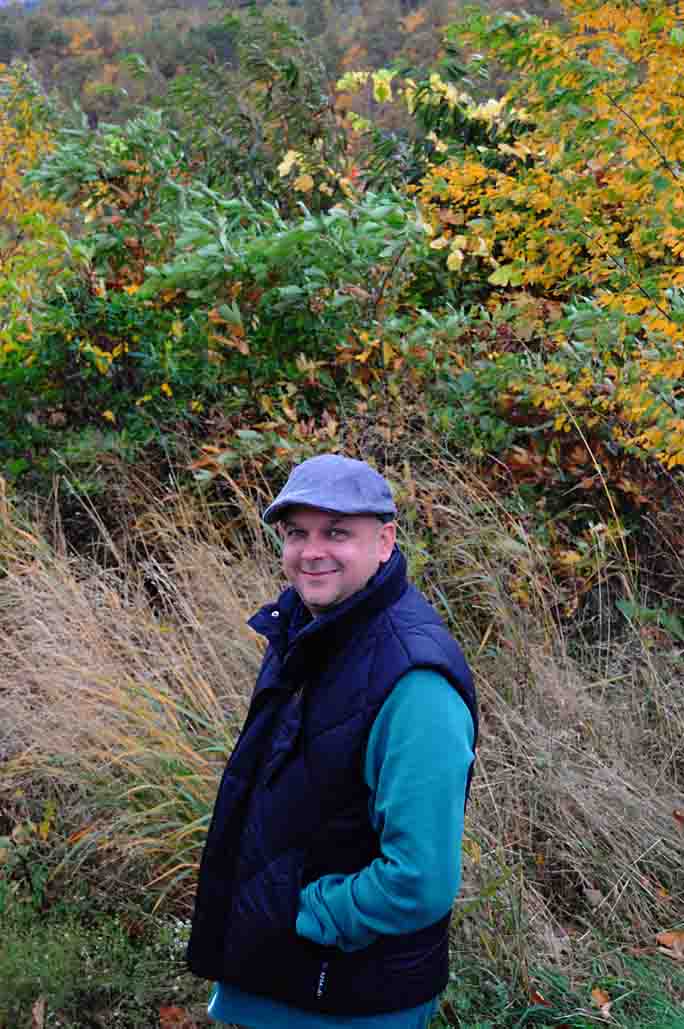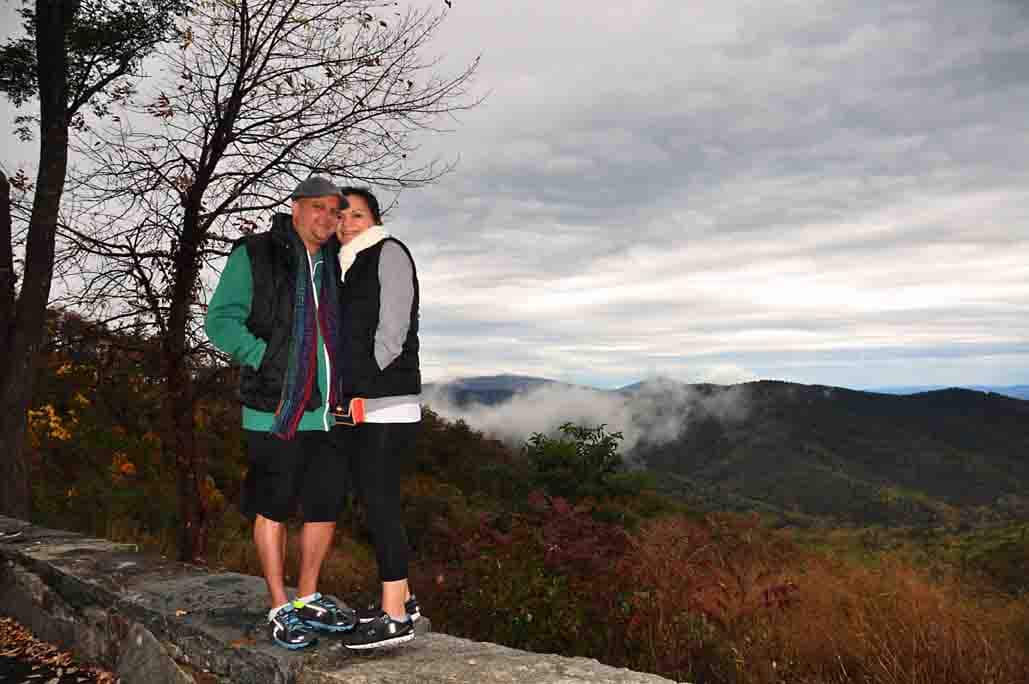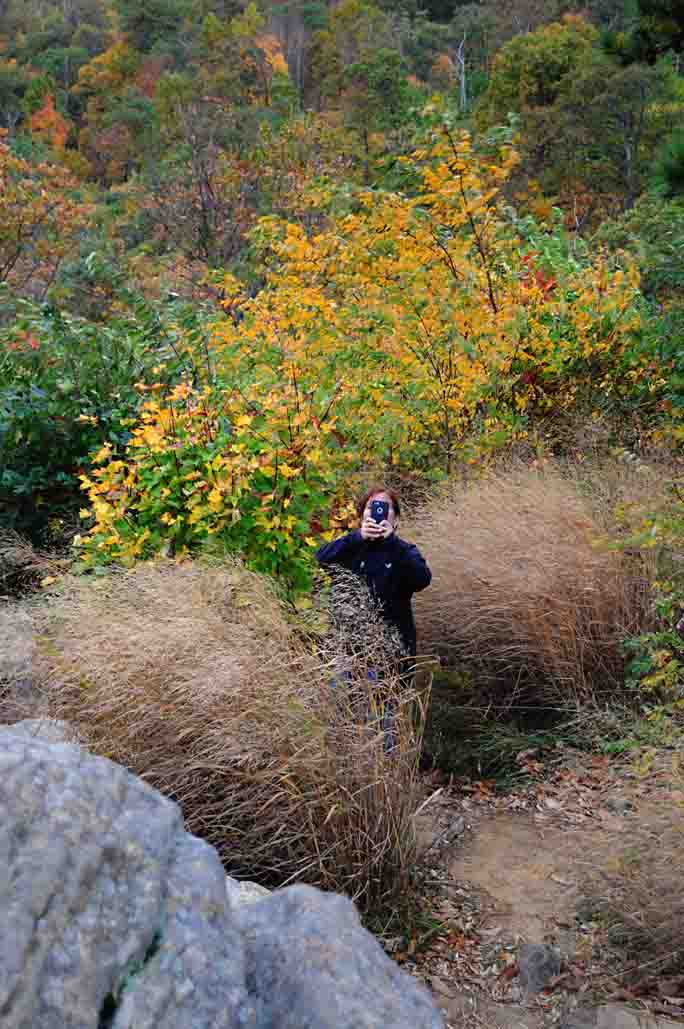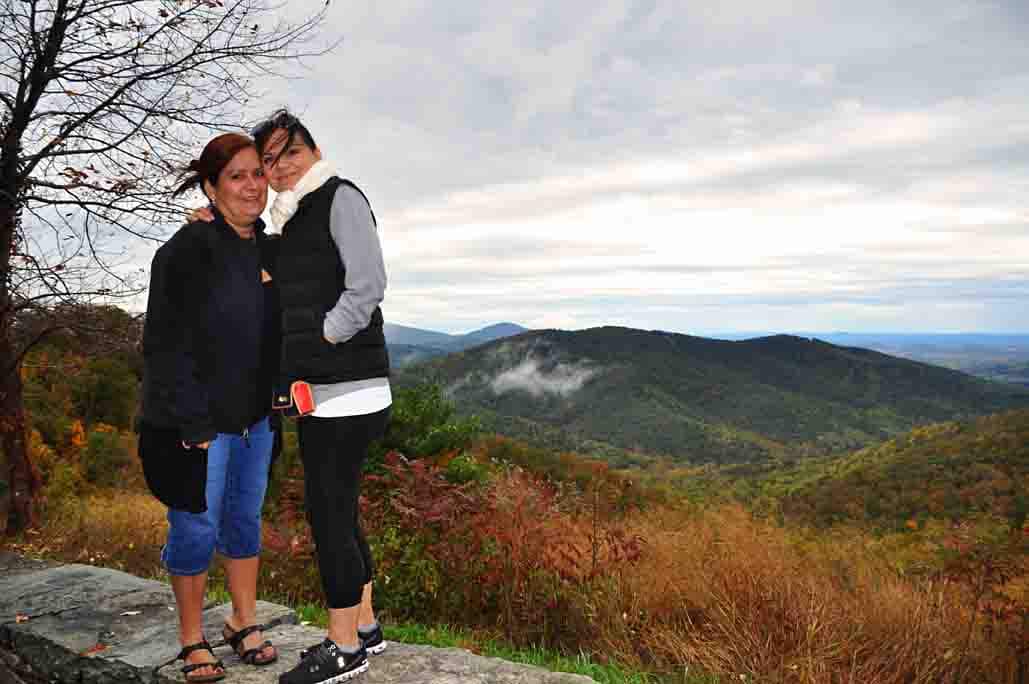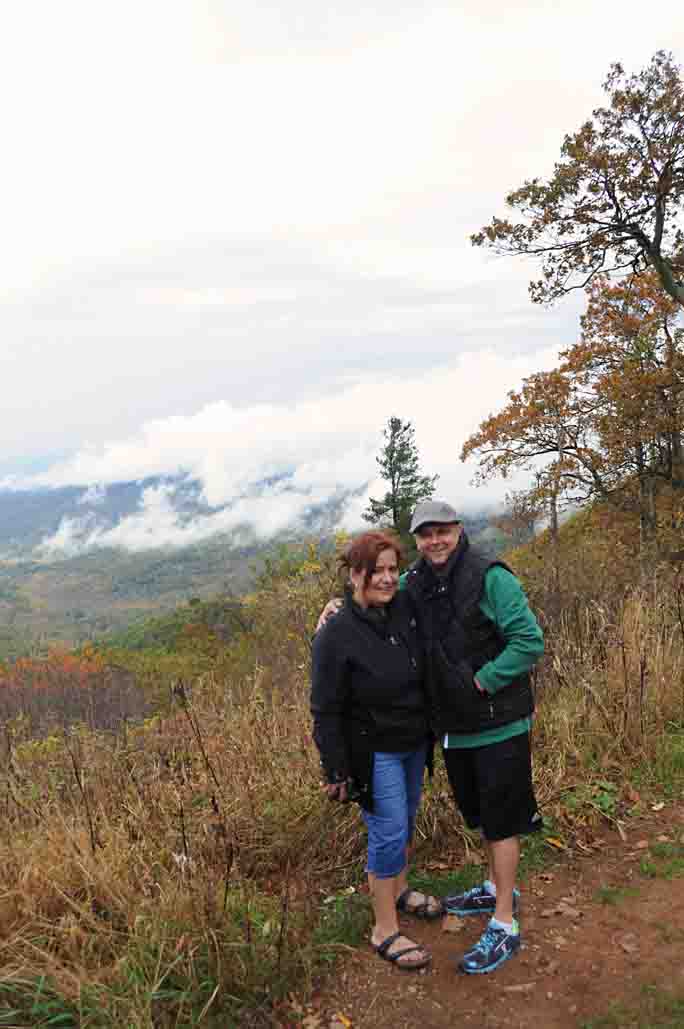 During this time of year, you really can't plan for the weather so you will need warm clothes that you can peel off if it gets hot.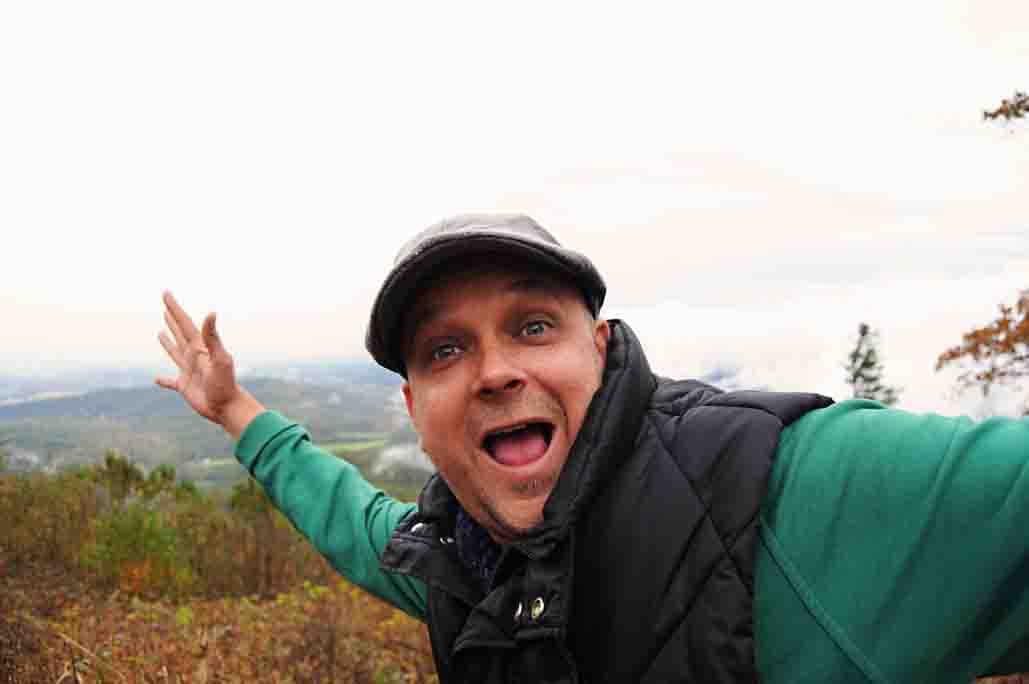 The morning are pretty chilly to start off with but the rest of the day was sunny with lots of wind. We stayed at the Skyline Resort and had wonderful White Chocolate Mocha to start the day!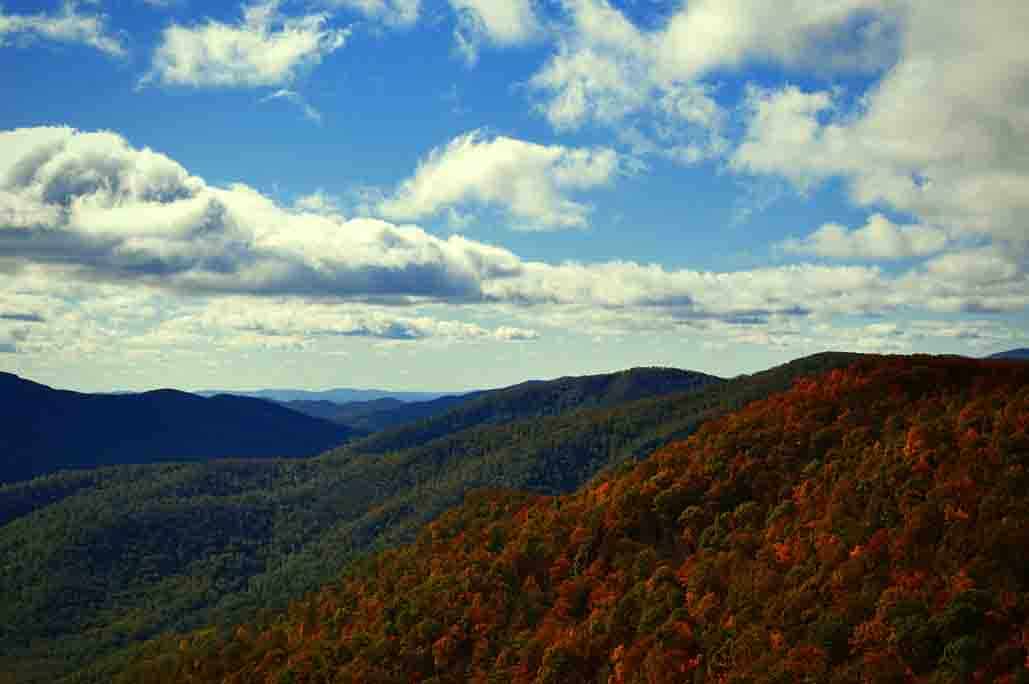 You have ONE restaurant at the lodge so the dining area can get pretty crowded. Surprisingly enough the prices are very reasonable and a menu to accommodate everyone.
Visit Shenandoah National Park in the Fall
Best time for fall Mid-October to Mid-November
Places to Stay
Like this post? Let us know in the comments below or on social media using #LizzyLovesFoods and tag us @LizzyLovesFoods
You can connect with us on Instagram and Facebook account or on Pinterest. Don't forget to sign up to our newsletter & stay up to date with our latest Recipes & Travel Adventures 😉