This pass Thanksgiving weekend we decided on a short Road Trip to Annapolis Maryland.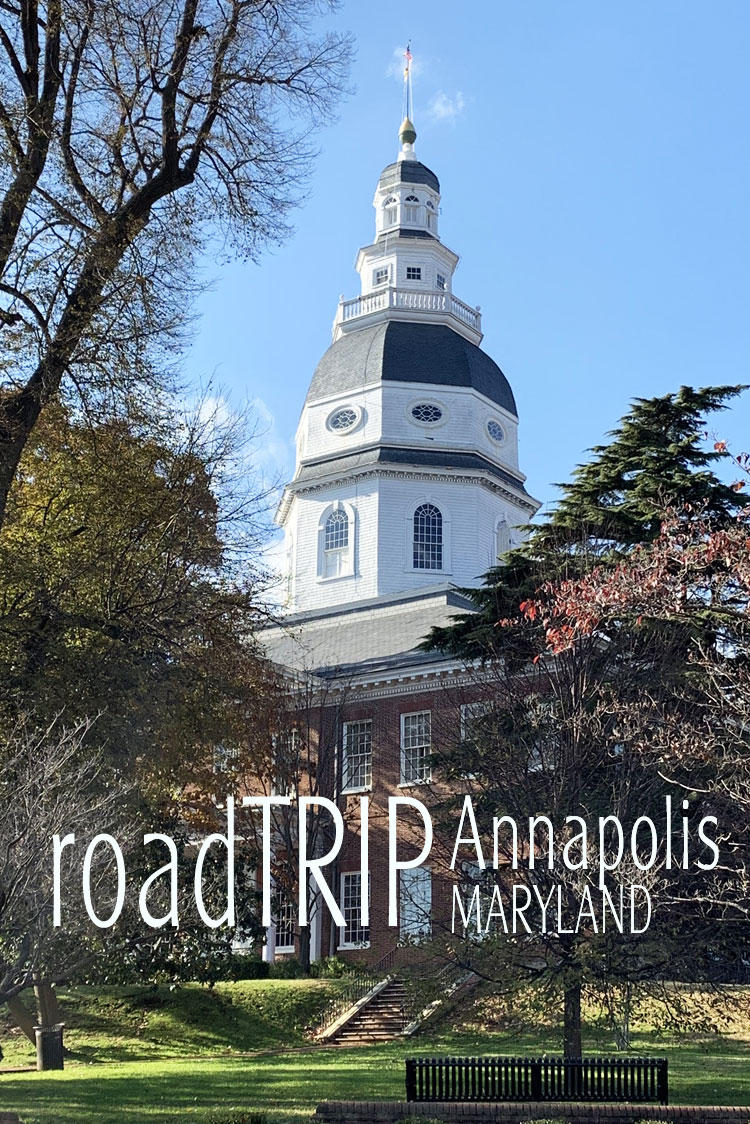 With only a few days left before winter comes full blast, we took advantage of this beautiful day and visited downtown Annapolis, Maryland.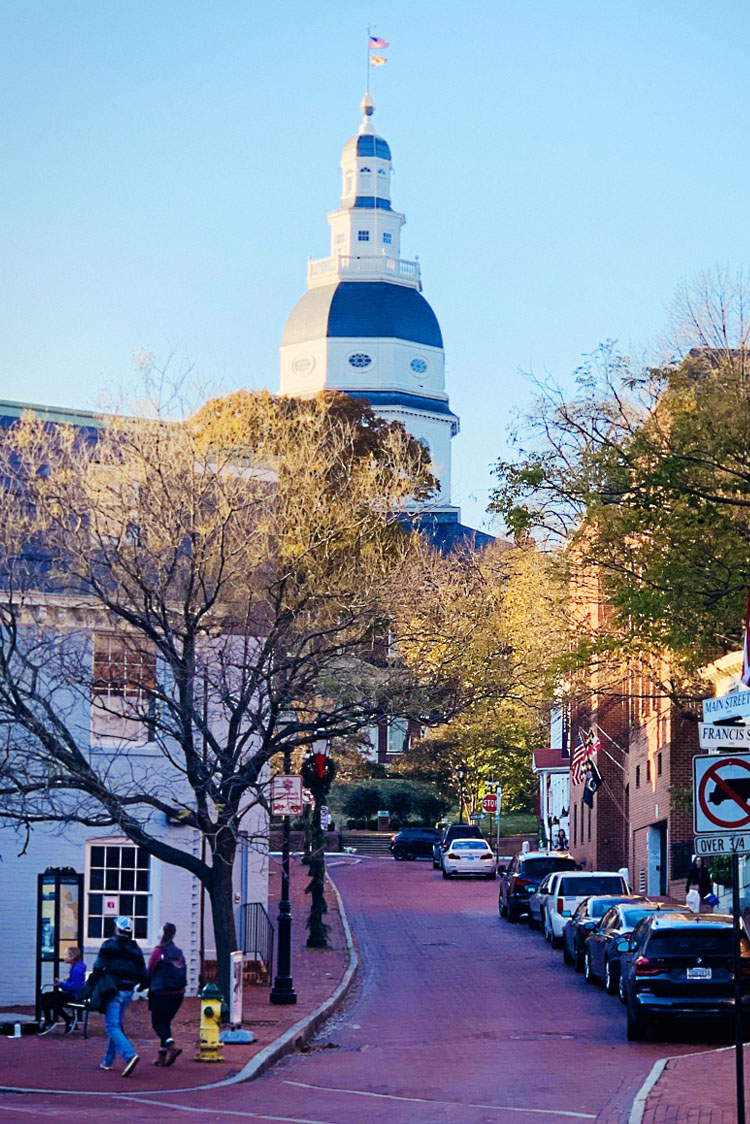 It was the perfect time to visit the city docks, Maryland State House, not to mention St Anne church that dates back to 1692.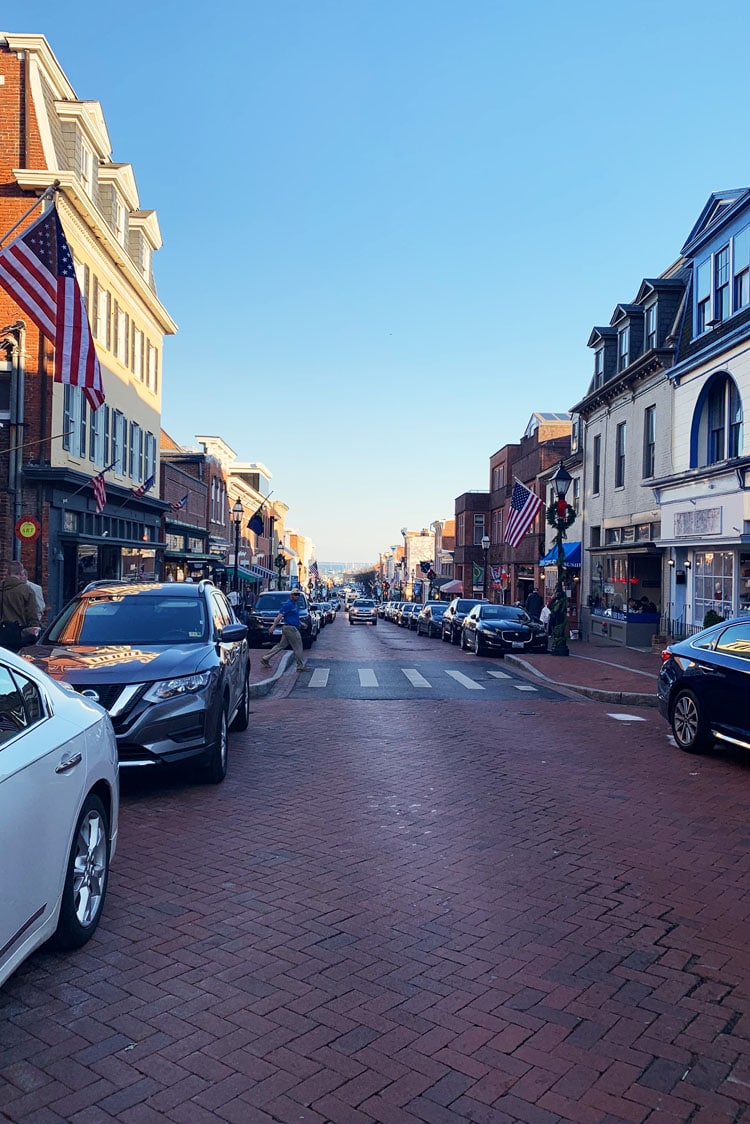 We had indulge in overeating on Thanksgiving so walking around Annapolis Maryland would do us some good.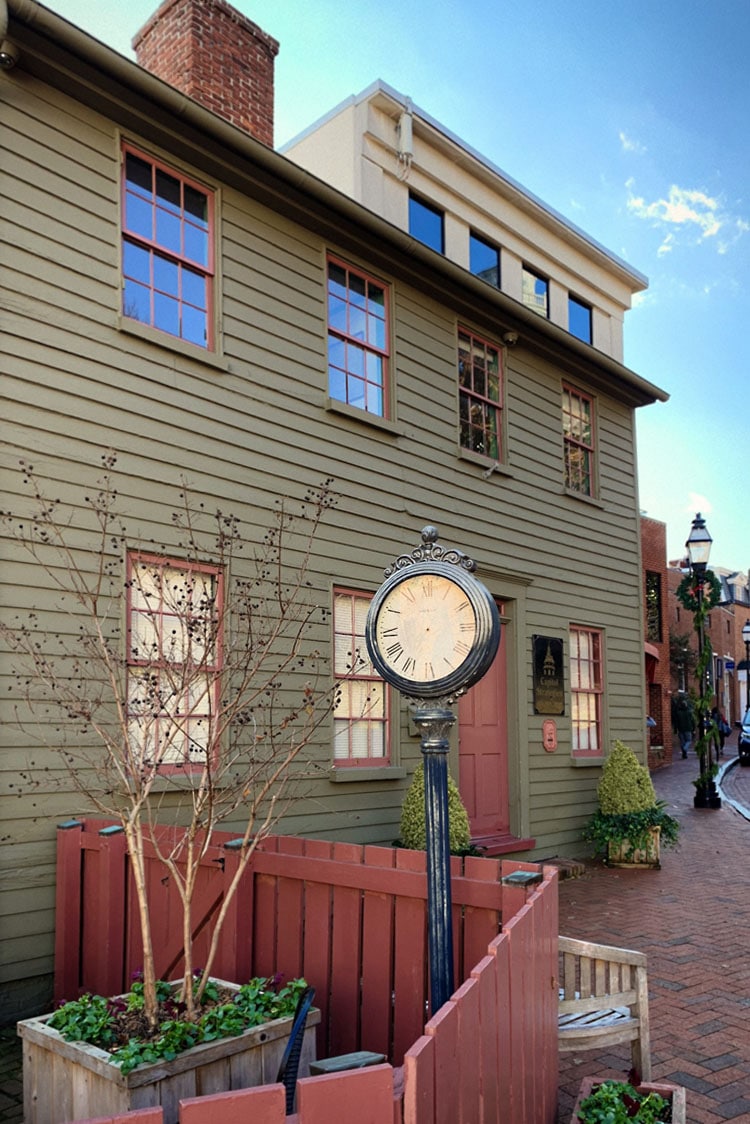 Since moving to the area so many people had recommended Annapolis Maryland was a great place to visit. Not only is it the capital of Maryland but home to the United States Naval Academy where you will find sailors walking around Annapolis town centre.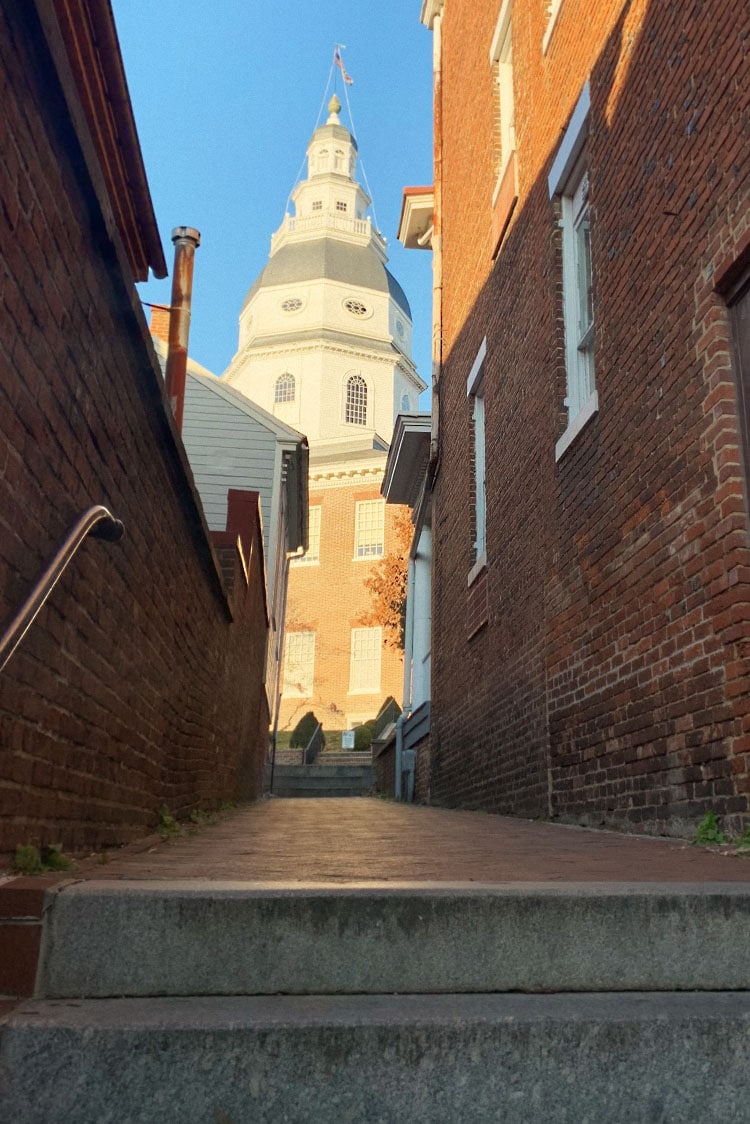 A visit to Annapolis is an hour ride from Washington DC with historical inns that surround the Annapolis area. The Annapolis has preserved the historical homes which date back to 1700's.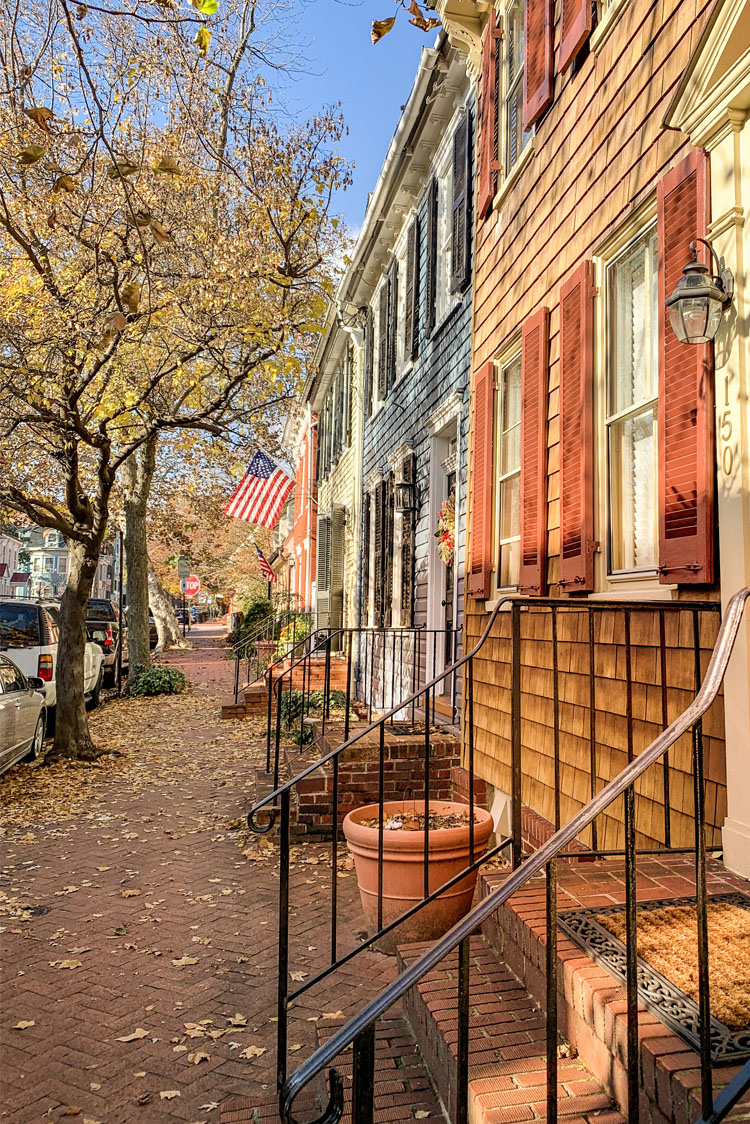 The streets are cobblestone and all lead you to the centre of town for some seasonal shopping. Restaurants and pubs fill the sidewalks with Maryland Crab cakes being the main attraction on the menus.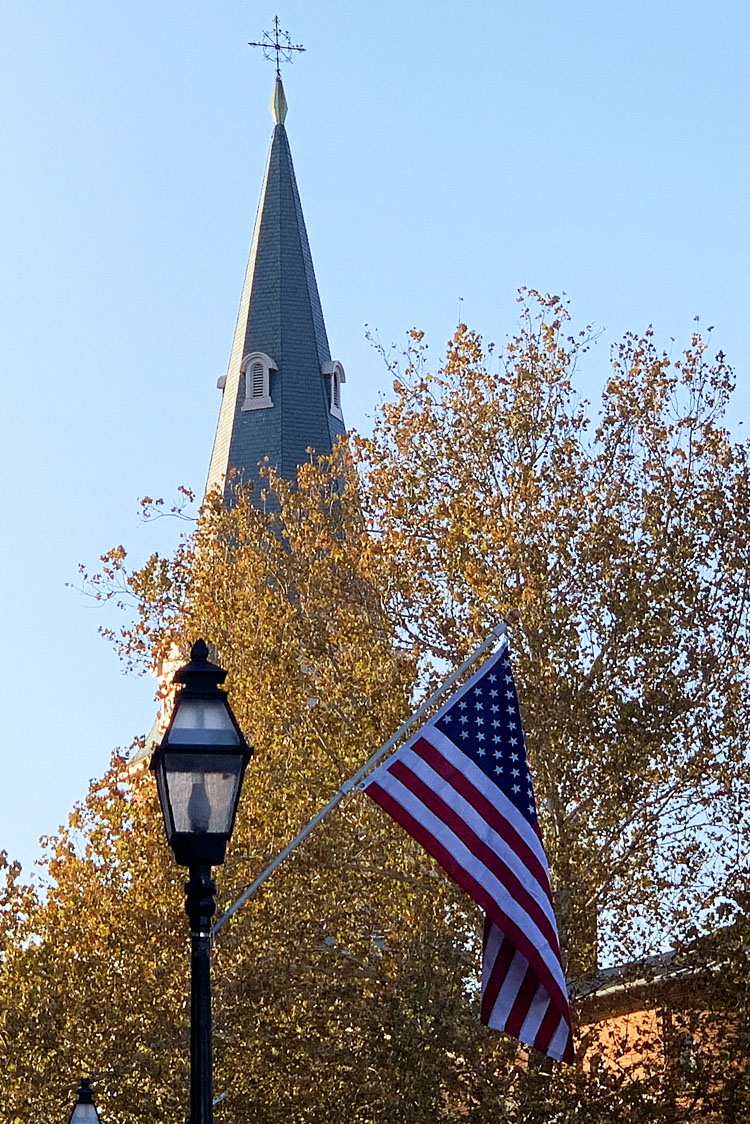 I could not help myself but walk the streets searching for the perfect Christmas gift. When the holiday season rolls around, nothing feels more like Christmas then a small colonial town in America.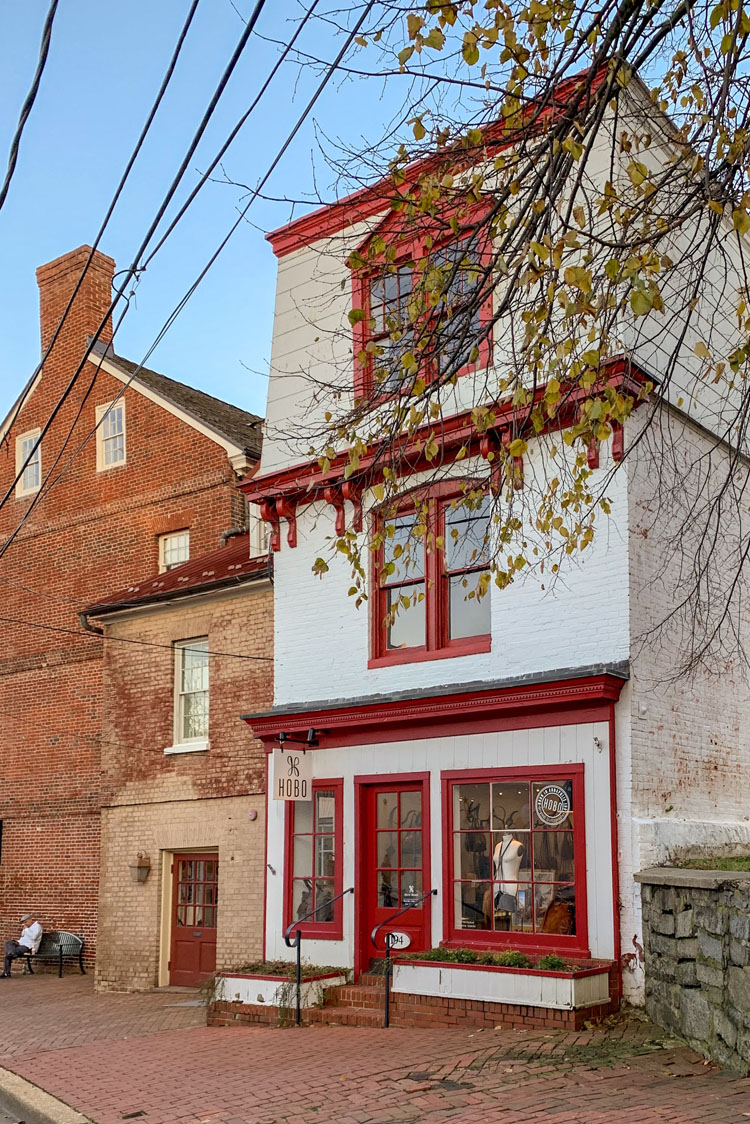 The 18th century Annapolis, Maryland town has small narrow streets that lead to rows of colonial homes that have now been updated with electricity. A luxury item that colonial society did not have in 1700's which I can't wrap my head around.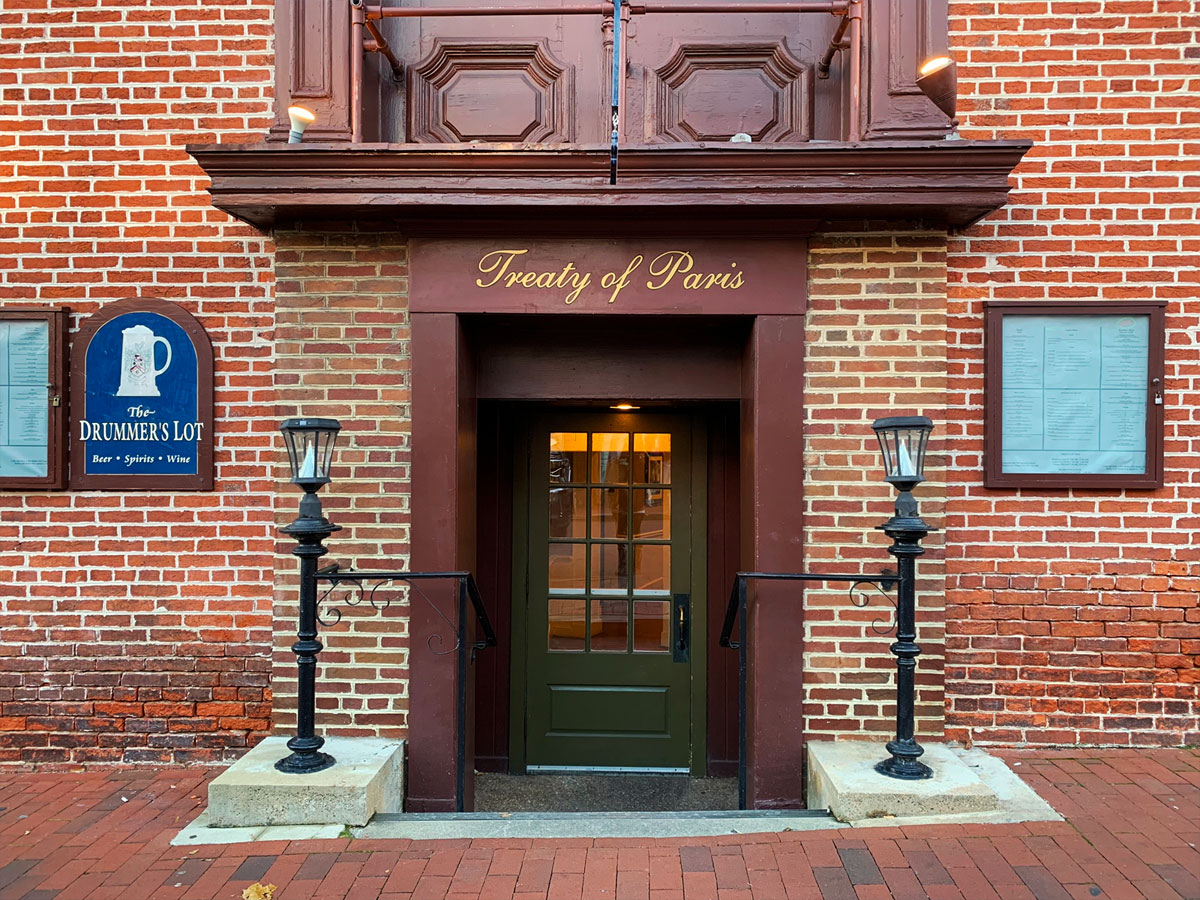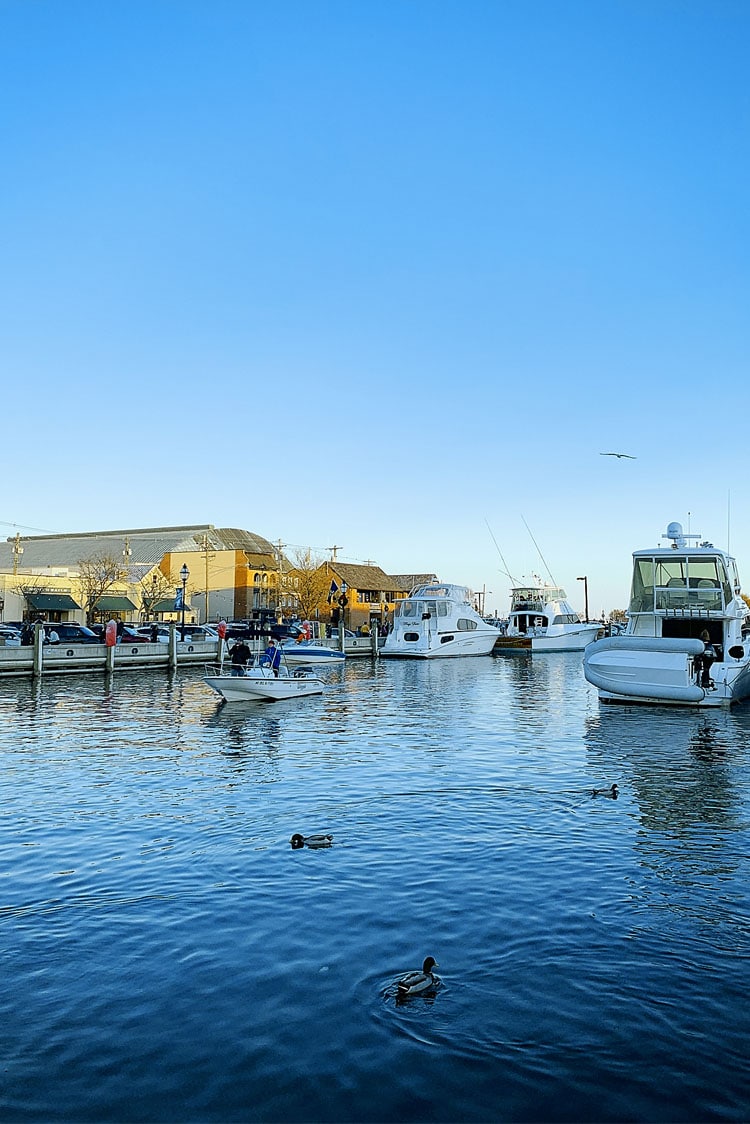 Annapolis was settled in 1649 by Puritan exiles from Virginia. In 1694 the town was named in honor of Princess Anne after the Civil War. It became the sailing capital of Maryland and brought visitors to lounge at the resorts and sail in the Chesapeake Bay.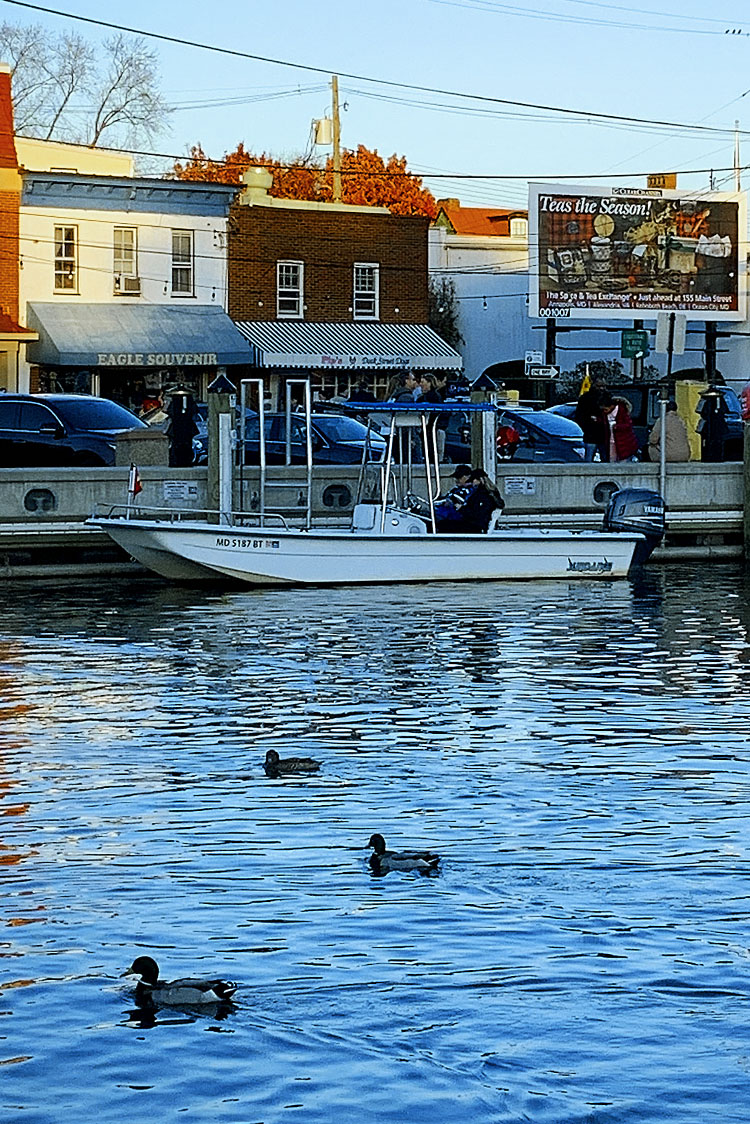 The best part of this little Road Trip to Annapolis Maryland, was feeling like we were back in Cascais, Portugal.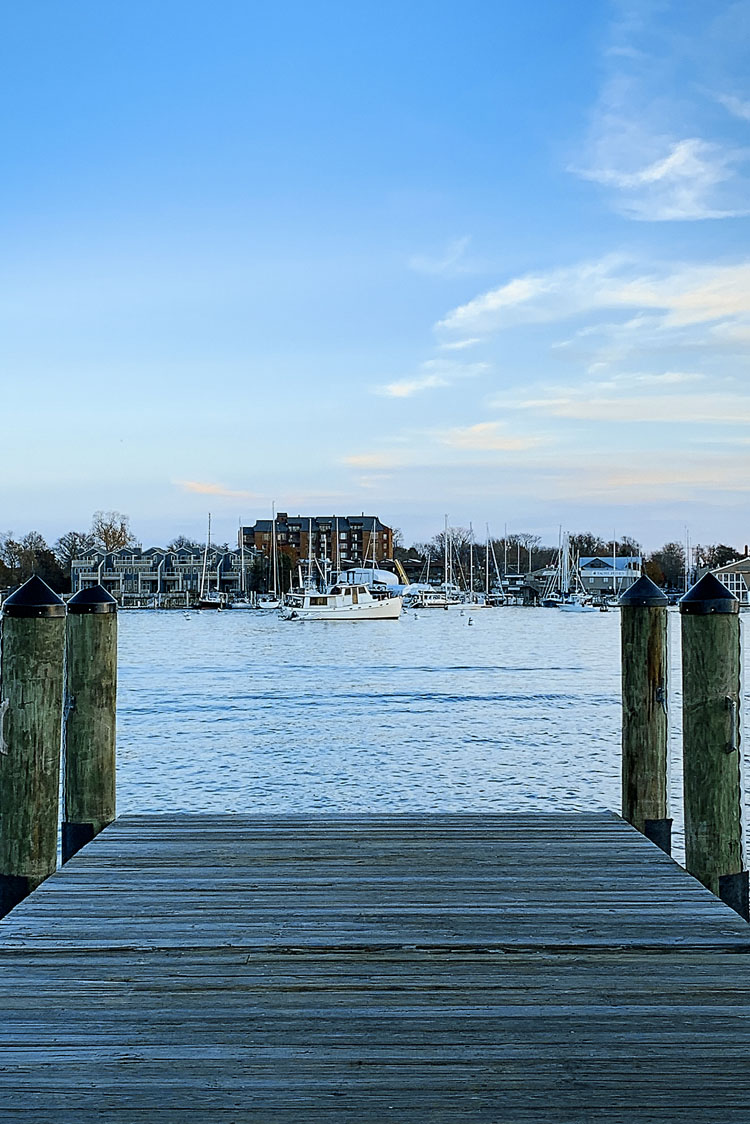 That was the first thing we both said when we started to walk around. Yet we were in Arundel County enjoying a Sunday afternoon after Thanksgiving in America.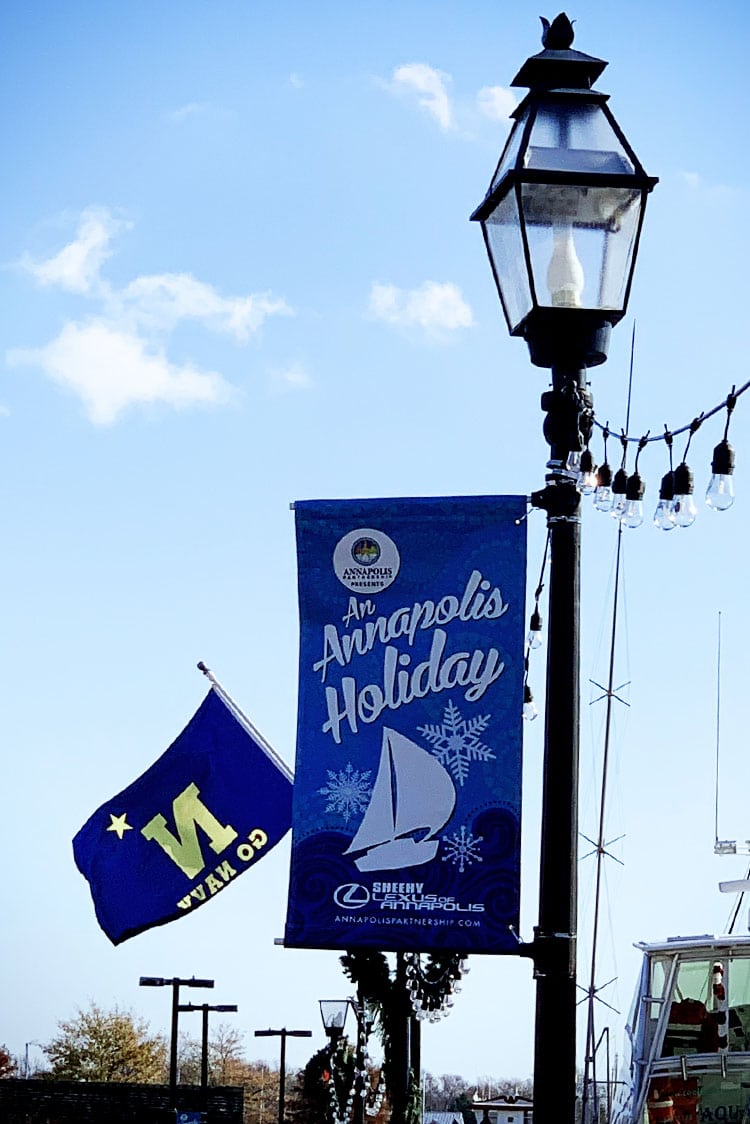 Here is some information for Annapolis Maryland that has some festival events for the Christmas Season.
Holiday Event at Annapolis Maryland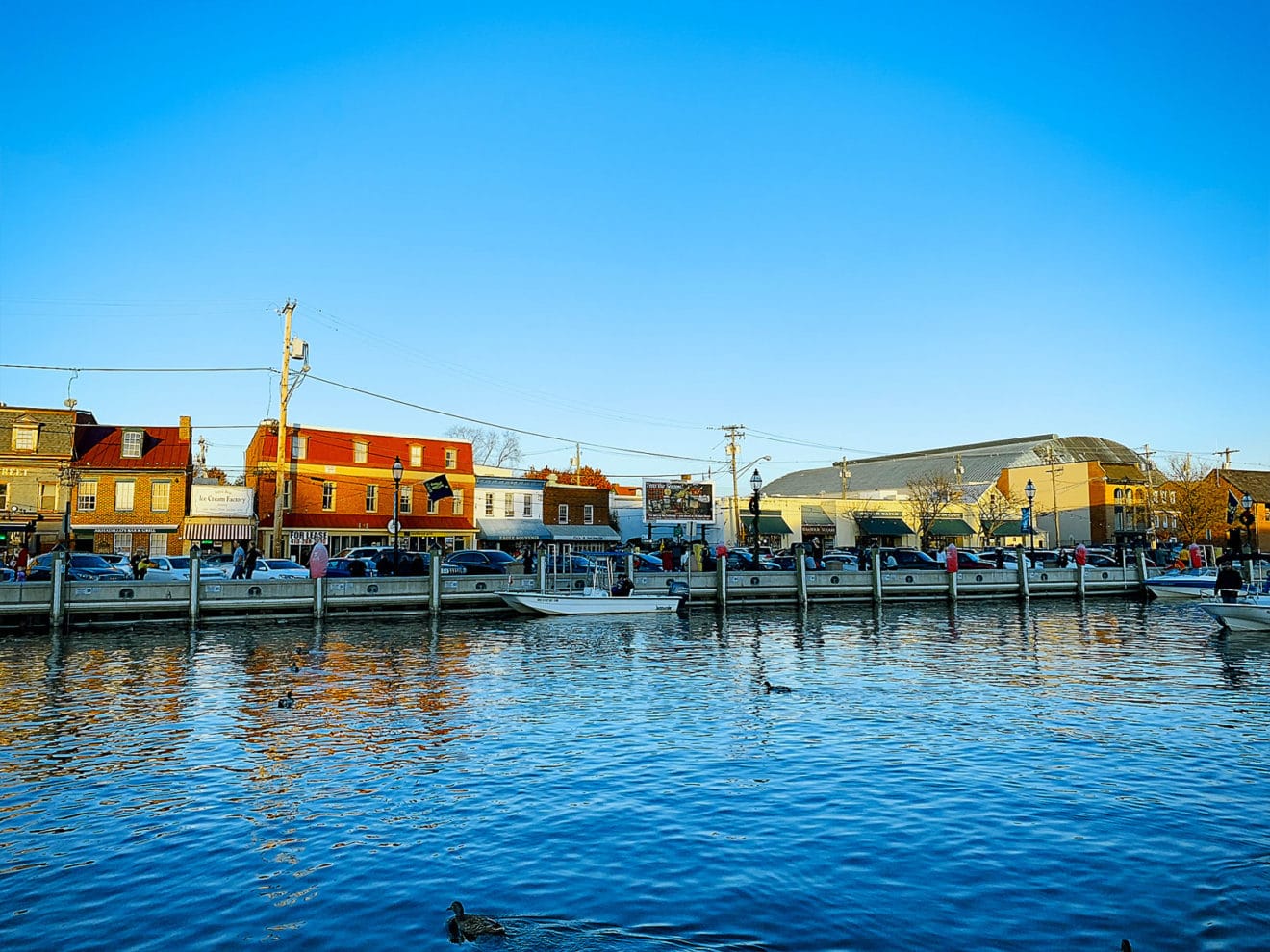 Things to Do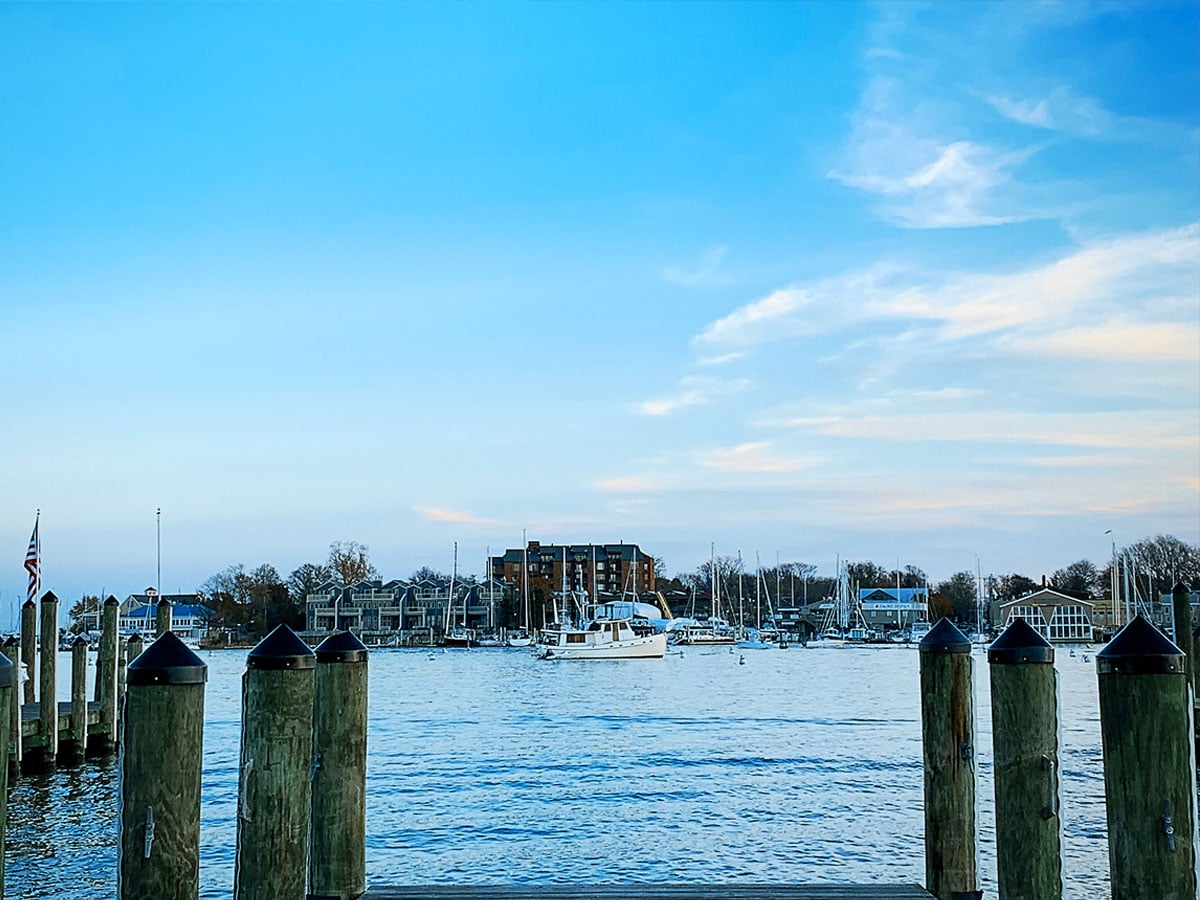 Places to Stay
Places to Eat
We found plenty to eat and drink in the area that we were not short of finding a place to eat. We decided on having brunch at the very charming Harvest Wood Grill + Tap which was perfect. By the end of the day we dropped by the The Red Bean coffee shop for a hot latte to drink for the drive home. Yum!
MAP for Walking Tour
Like this post? Let us know in the comments below or on social media using #LizzyLovesFoods and tag us @LizzyLovesFoods
You can connect with us on Instagram and Facebook account or on Pinterest. Don't forget to sign up to our newsletter & stay up to date with our latest Recipes & Travel Adventures 😉