Today we fly to Lisbon, Portugal and stay in Cascais, Portugal, which is an 8 hour flight from Miami Airport.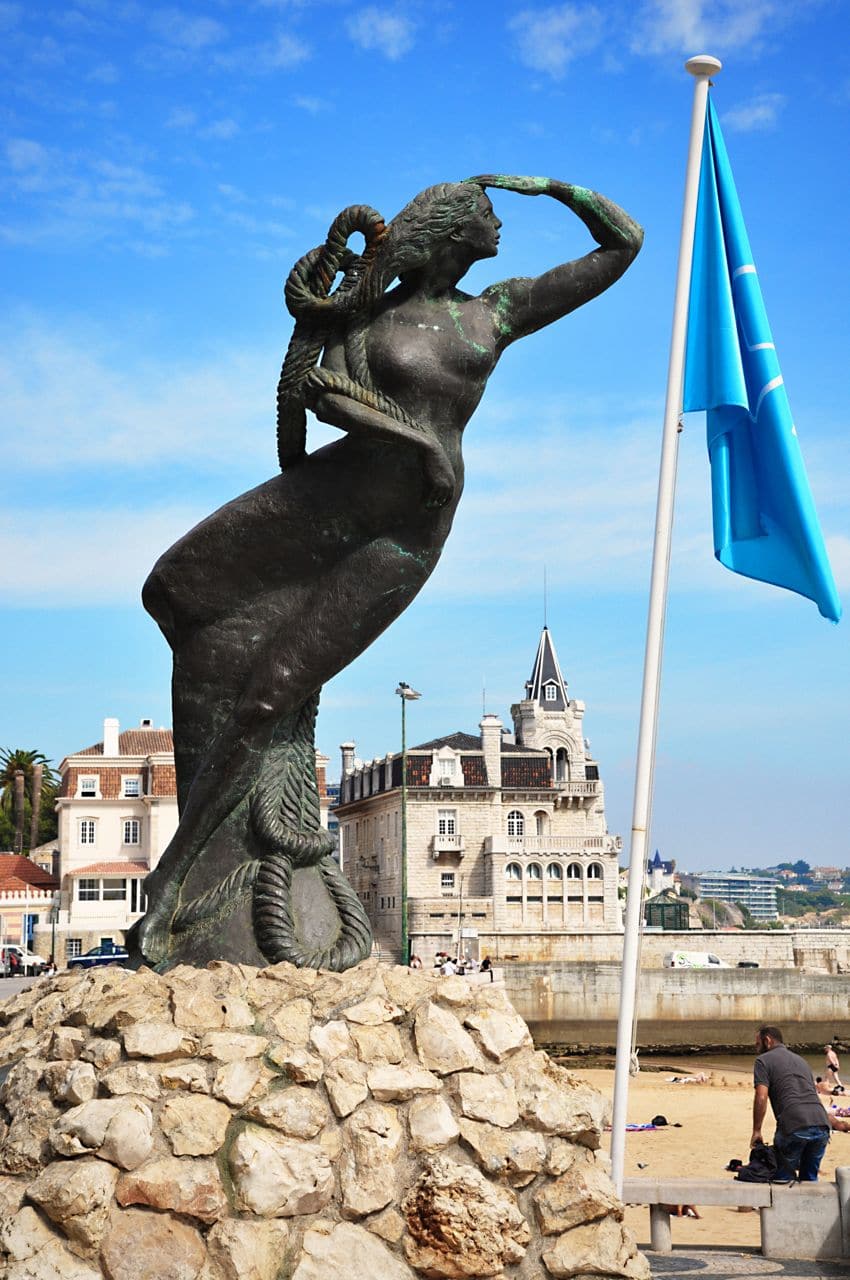 Jeff is feeling a little hot on the plane and probably needs a cocktail at this point or an ice cream cone. Either one will do right about now so he can stop being so miserable about the heat.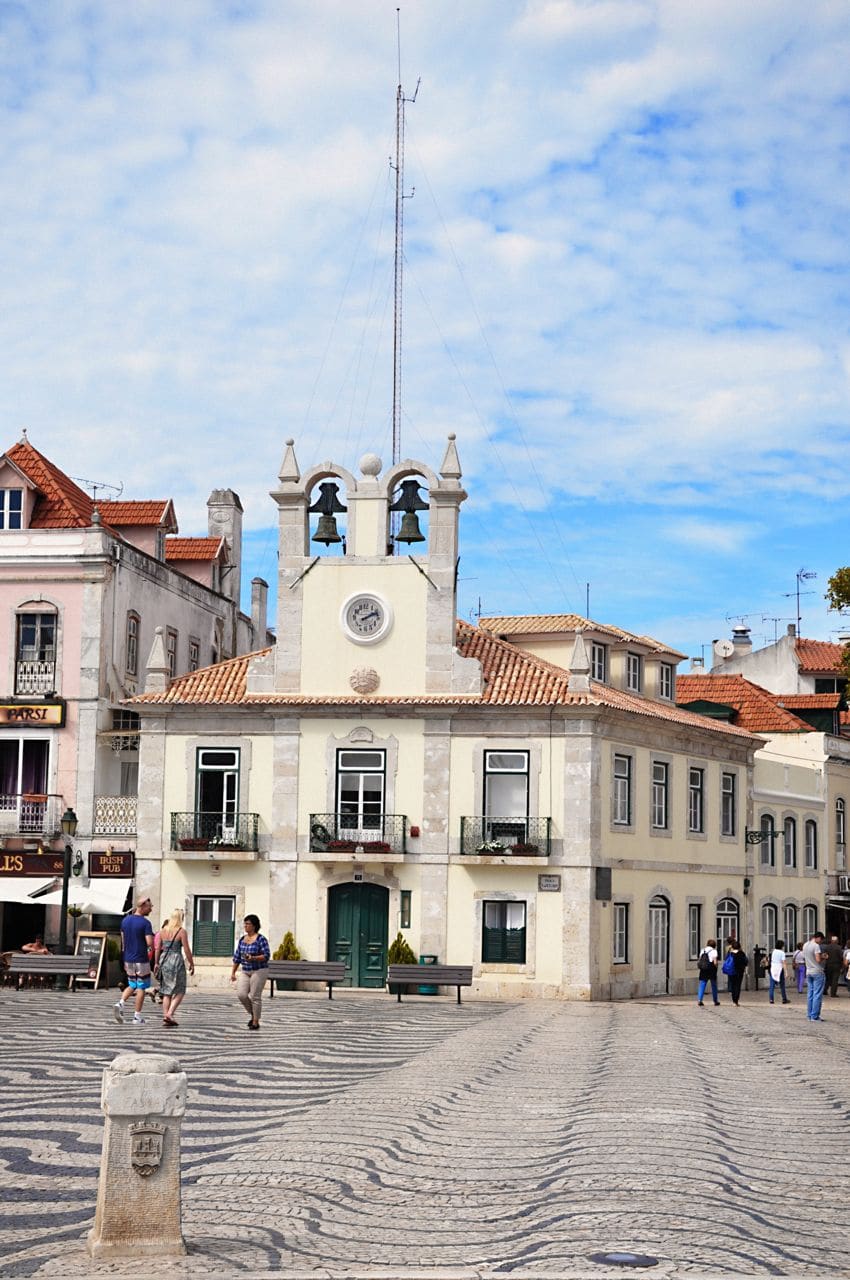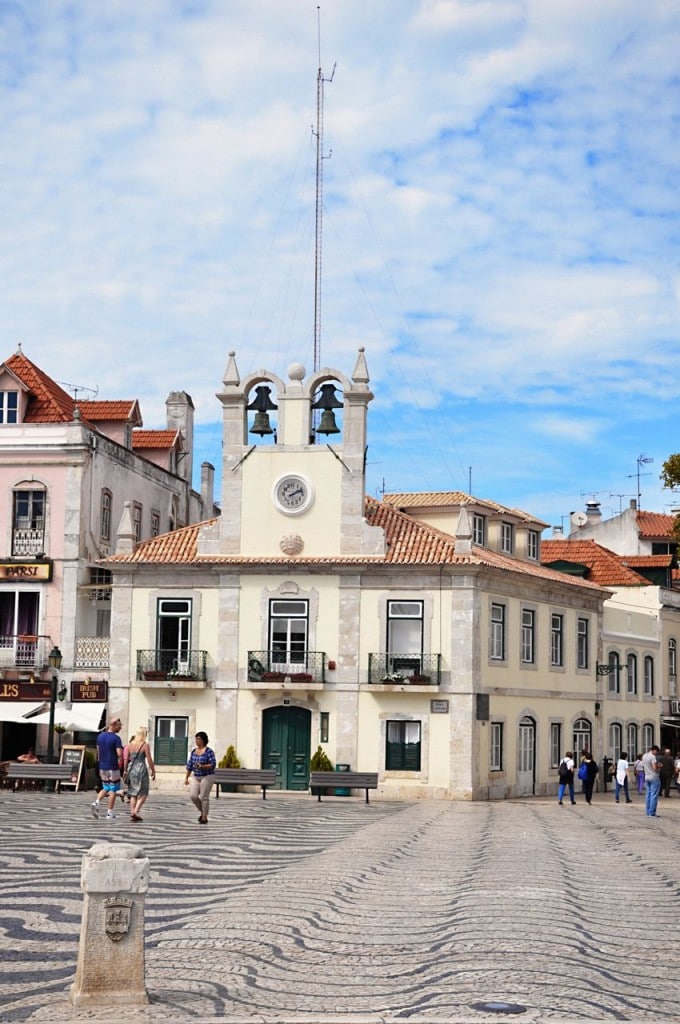 Departure
Tap Portugal Airlines - Leaving Miami 4:45 pm
So my honey is really a pain in the ass when it comes to flying. The only way to have him not be so cranky is feed him constantly during the flight. Remember food is the key on an 8 hour flight.
Lisbon, Portugal - Arrive 6:05am
We arranged a taxi to pick us up before we left and they were there waiting for us when we arrived. Off to Cascais we went to our first destination.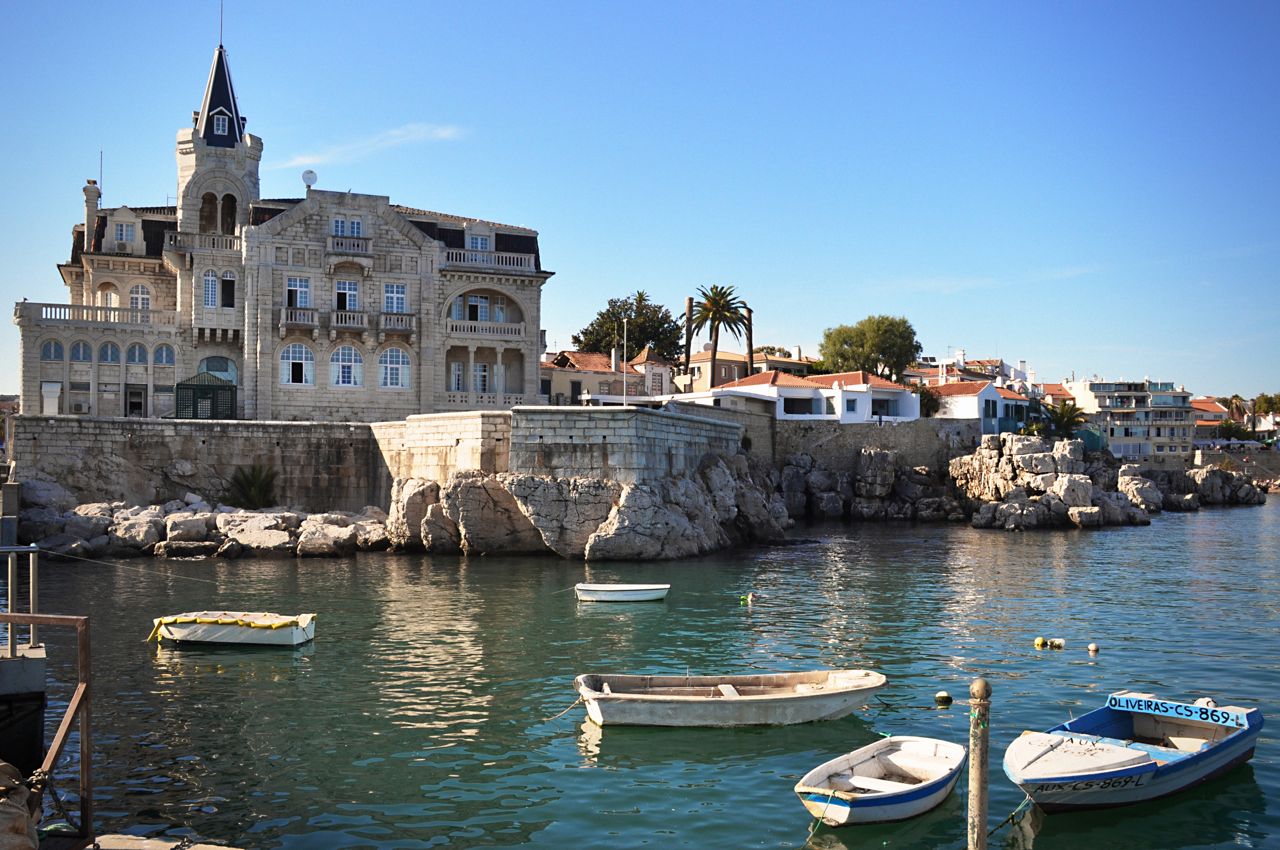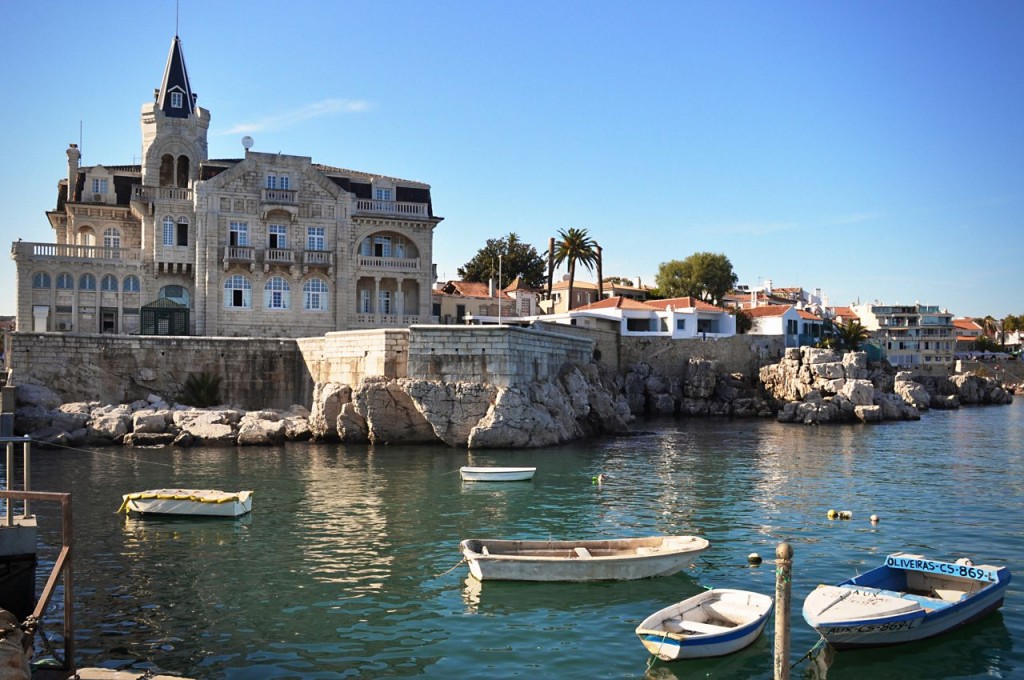 Day 1 - Cascais, Portugal
Portugal Portfolio - Rent a vacation home/$83 a night
We rented an apartment in downtown Cascais and was greeted by the Realtor to let us in, gave us the 5 minute tour and Nicole was very pleasant. She emailed us the best places to eat. The apartment was charming with the sound of the ocean in the background. The train was 2 minute walk and the bus stop was in front of the train station, so no need to rent a car.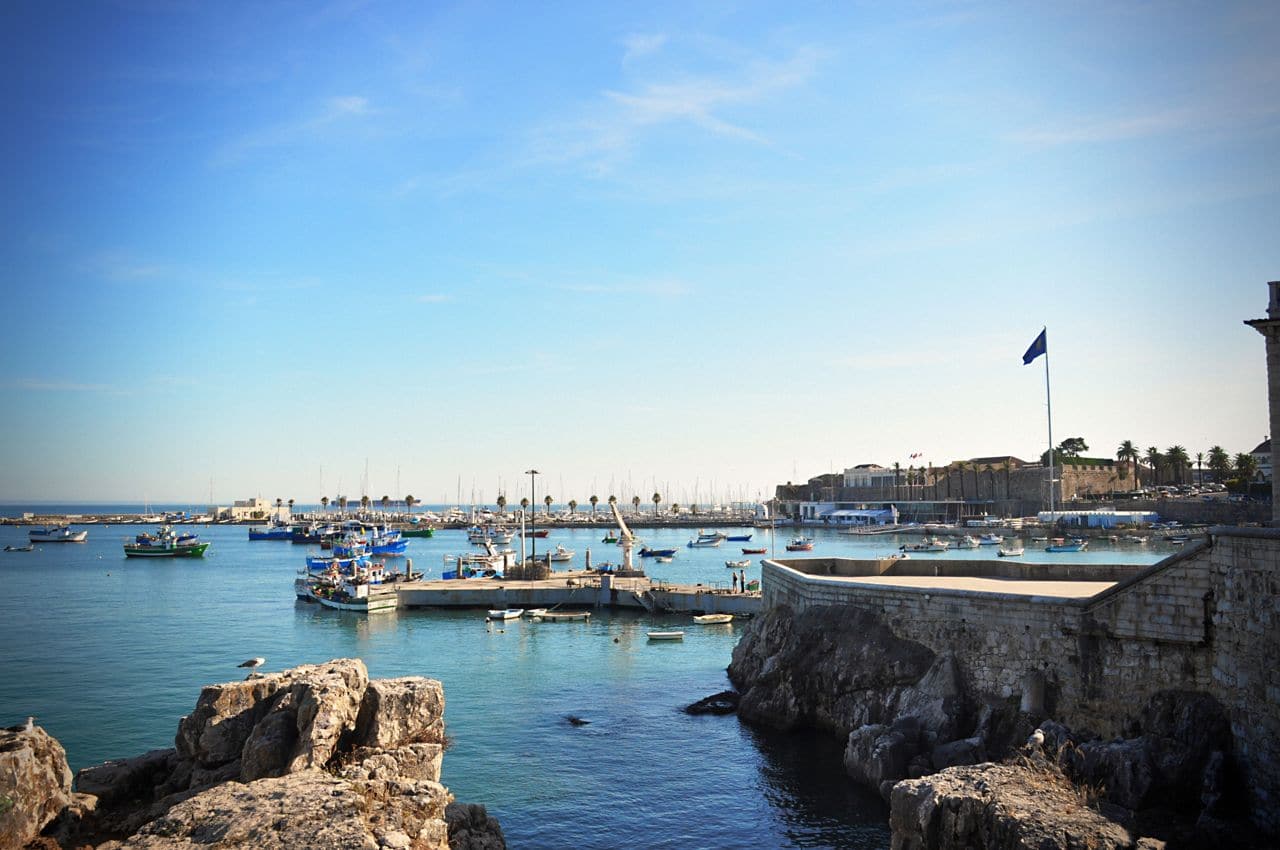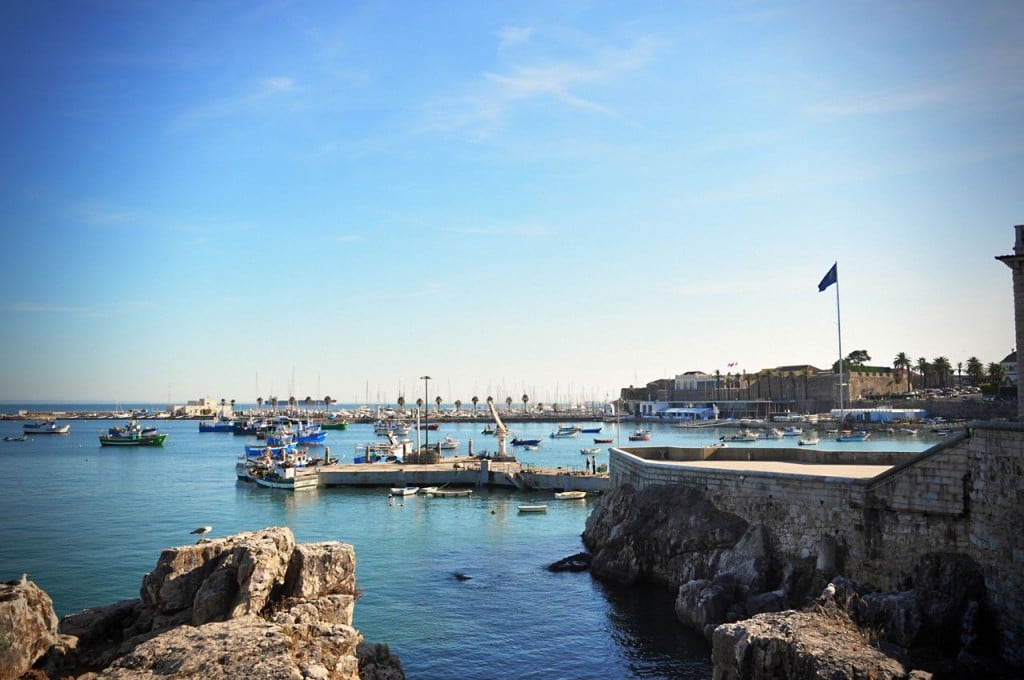 Whatever you do - don't go to sleep, jet lag is the worse the next day so stay awake as long as you can. Take a nap for an hour but not any longer or you'll regret it.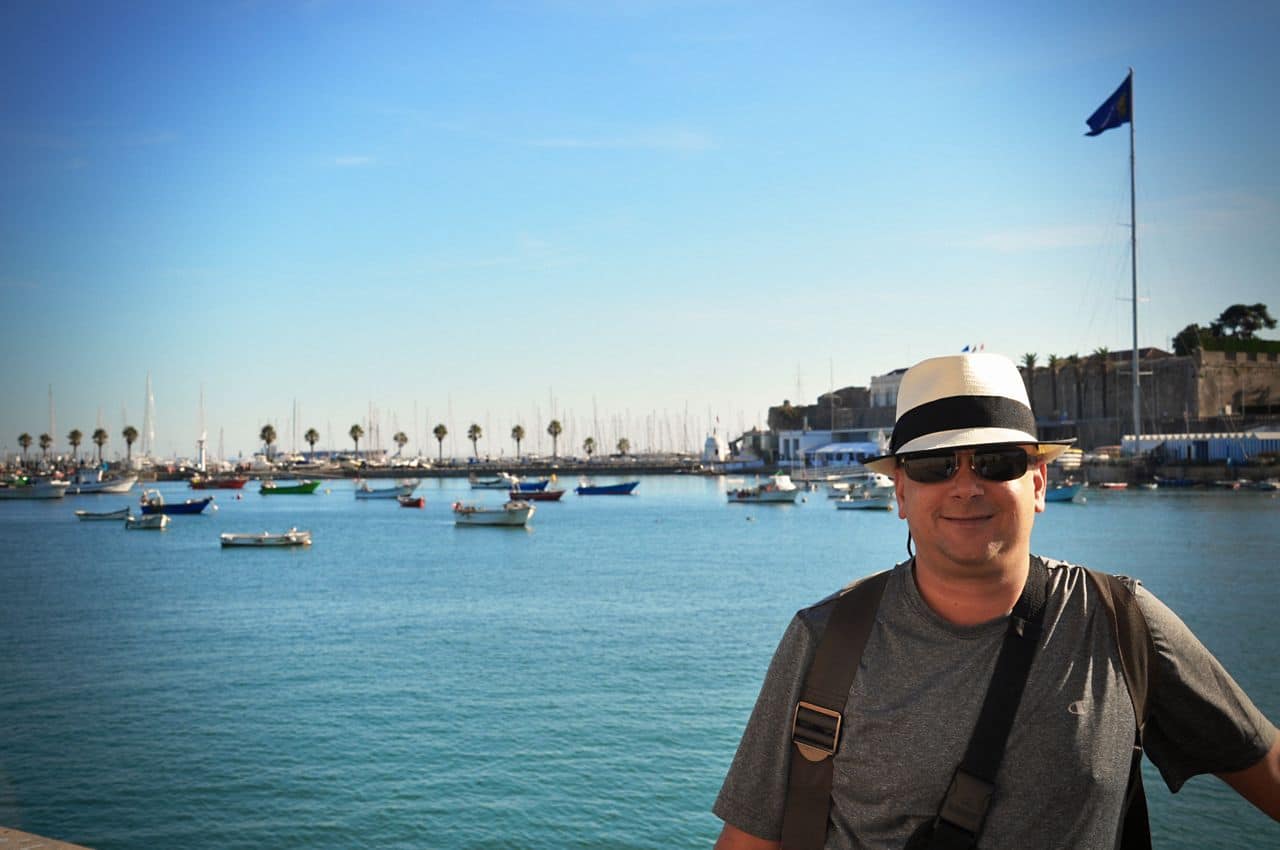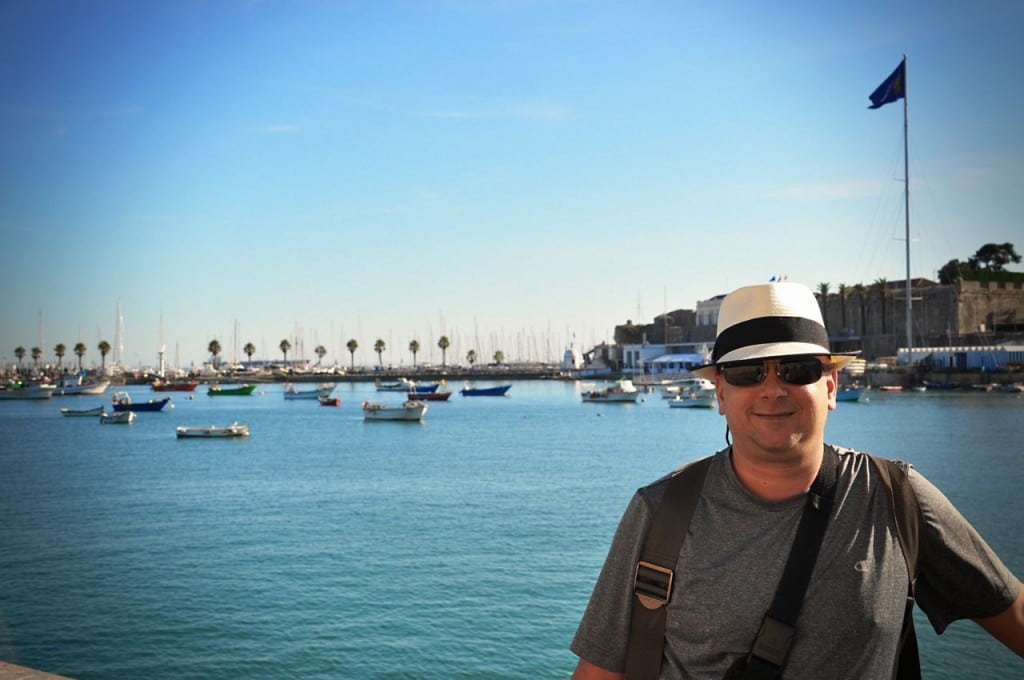 We explored the town, walked along the beach coast and of course ate at every stop to taste, chocolate, gelato, pastries, and the seafood is incredible in Cascais.
Jeff talks to locals without understanding a word the man was saying
Jeff was fascinated by the police station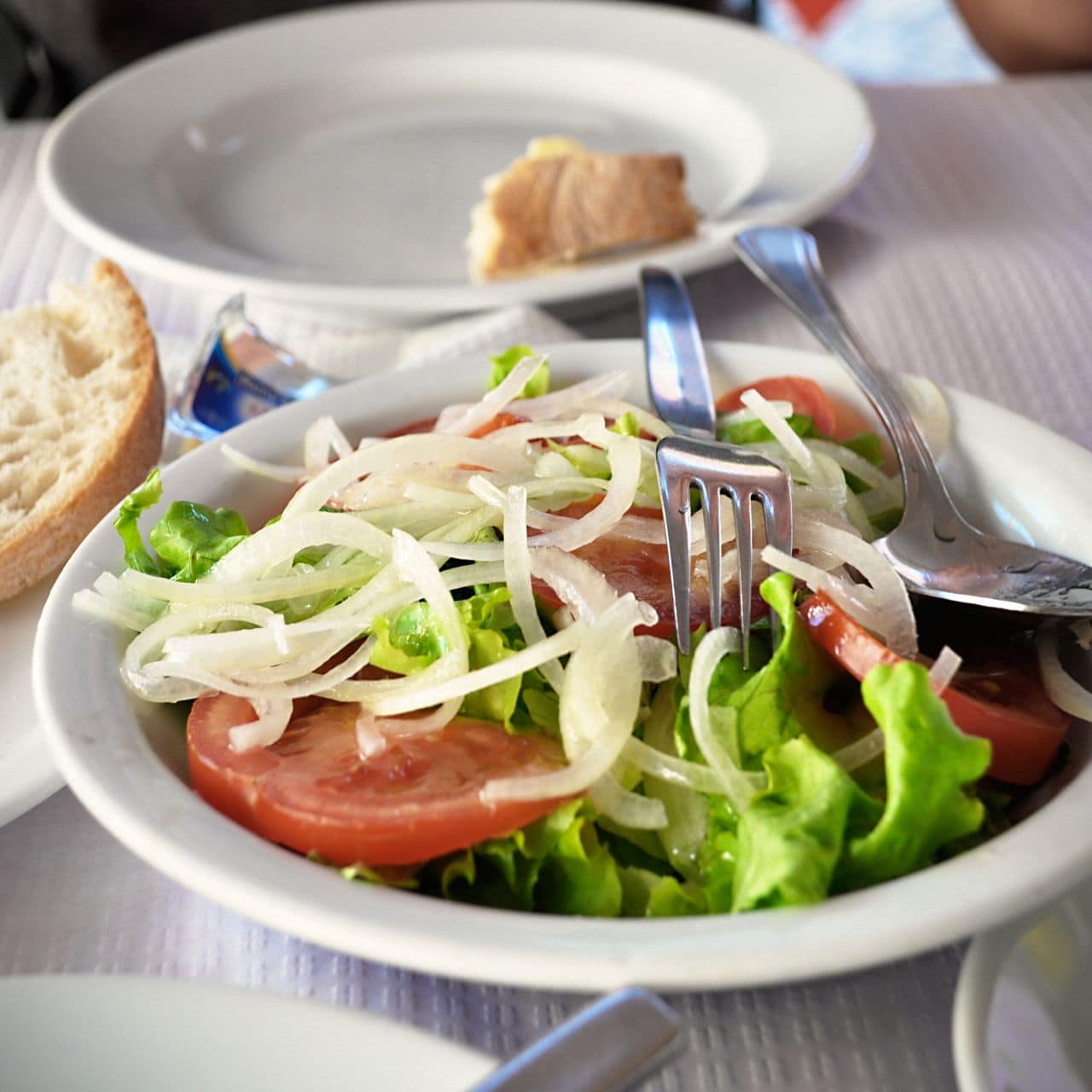 We had a late lunch at Restaurante Dom Manolo |

Rua Visconde Luz, 6

,

Cascais 2750-326 ,

Portugal. The chicken is buttery tasting and crispy on the outside. Melts in your mouth!
We rate this place for the food and price: $
Day 2
We slept 12 hours but we were rested and ready to go, first stop, a little pastry and espresso which is typical breakfast in Portugal. I was going to be Jeff's tour guide for the day.
We decided to walk the journey which was about 4 miles to see everything on our path so we geared our backpacks and off we went.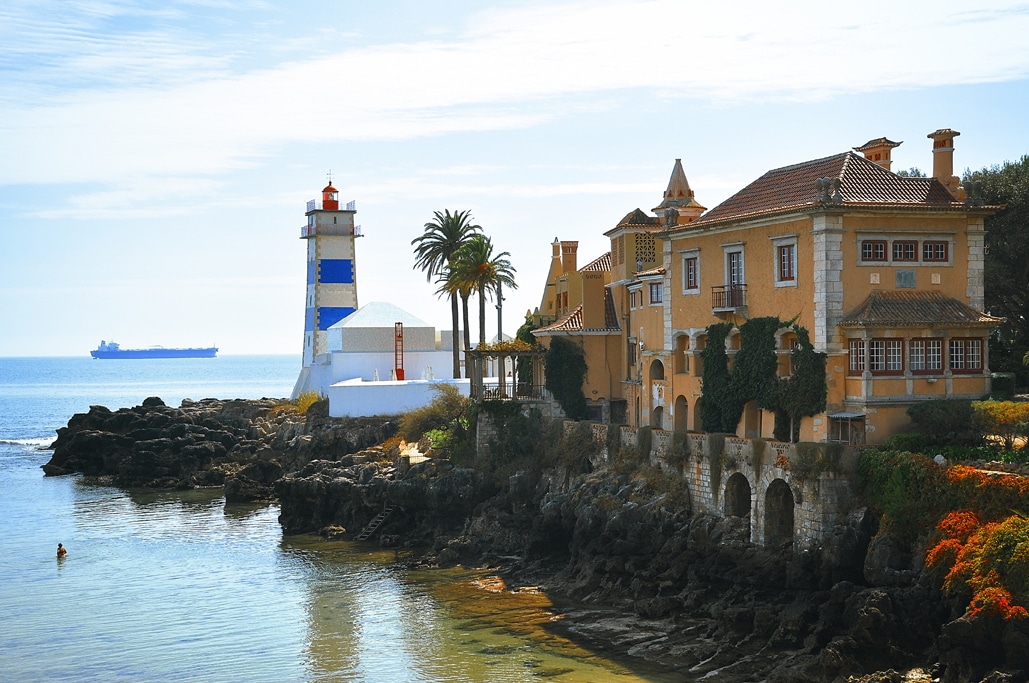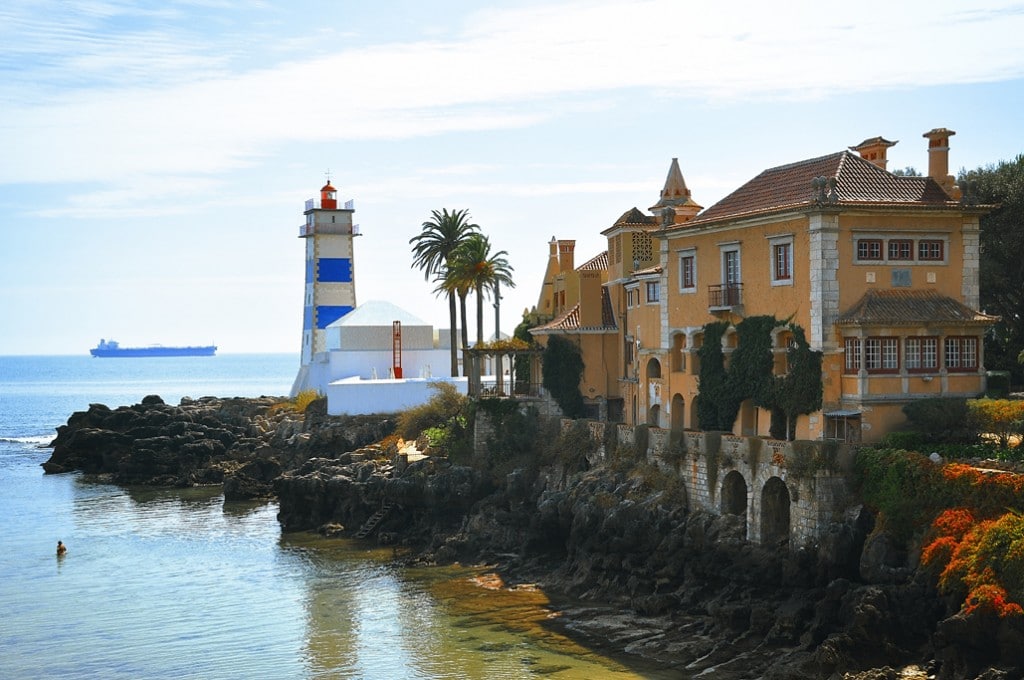 The platter for 2 cost $40 an it was filled with fresh fish, mussels, prawns with potatoes and vegetables. Fresh as could be for seafood and the view is overlooking the ocean from Boca de Inferno. The fish is local and you can't beat the price. This place had the freshest seafood.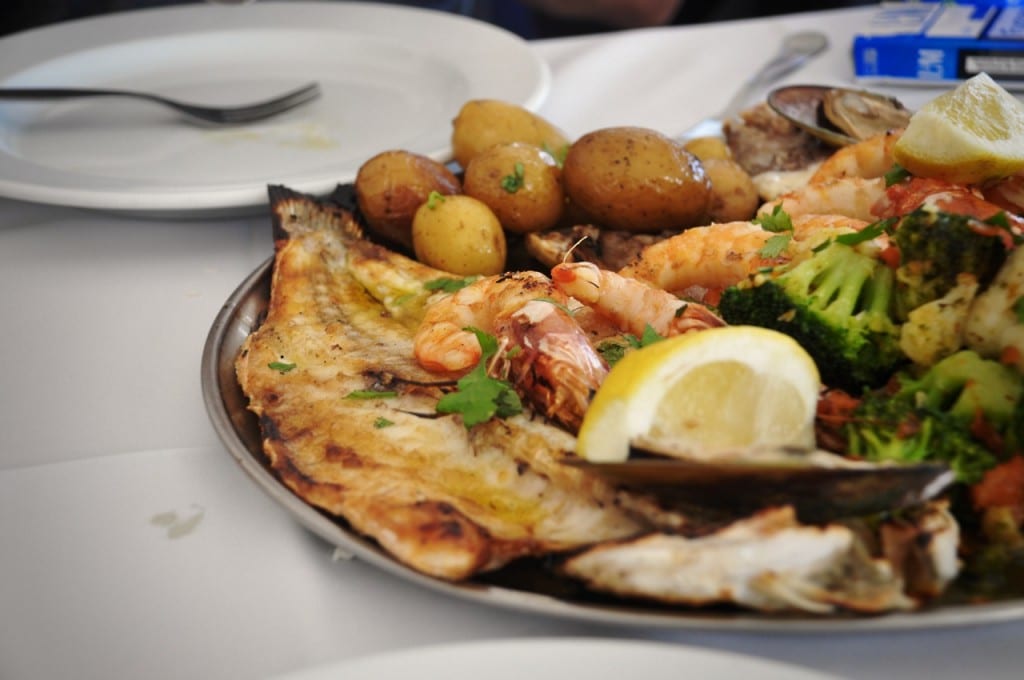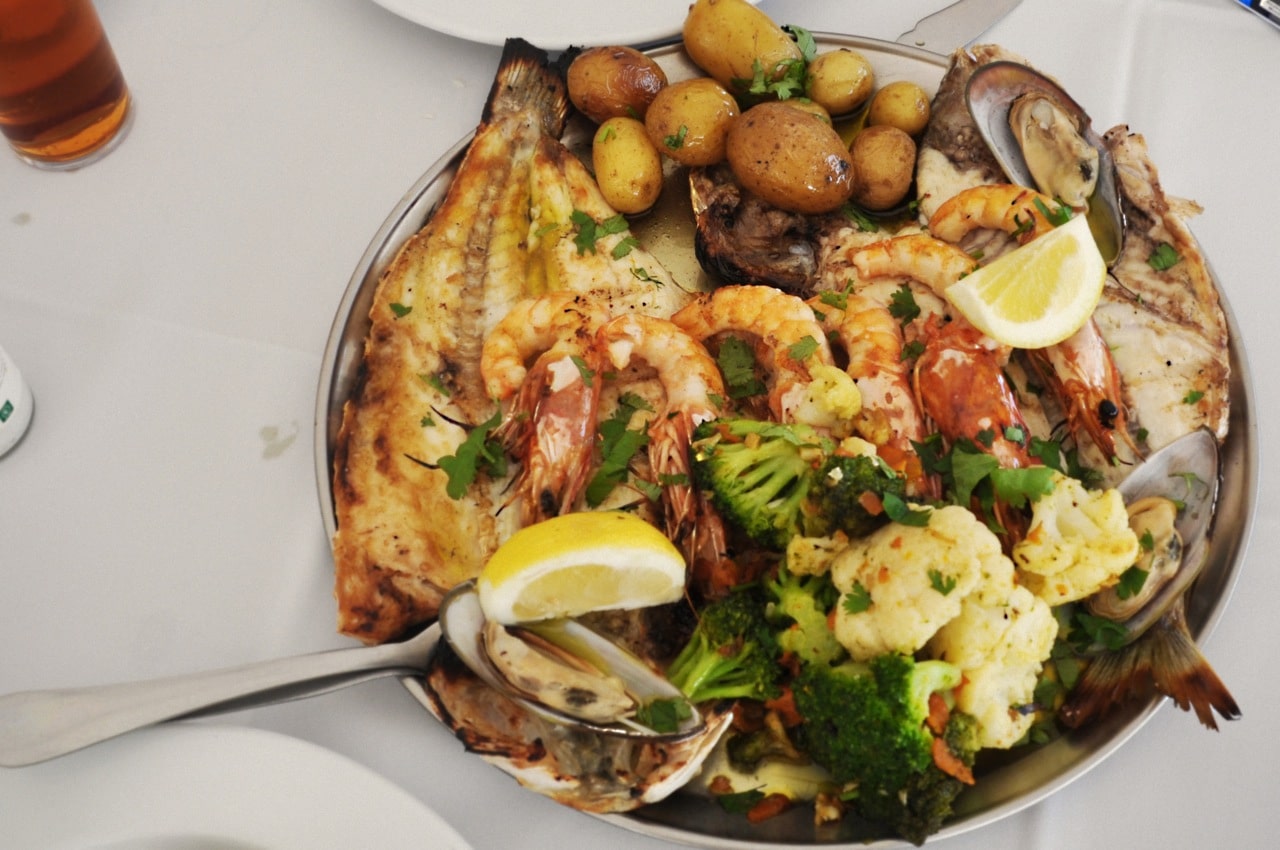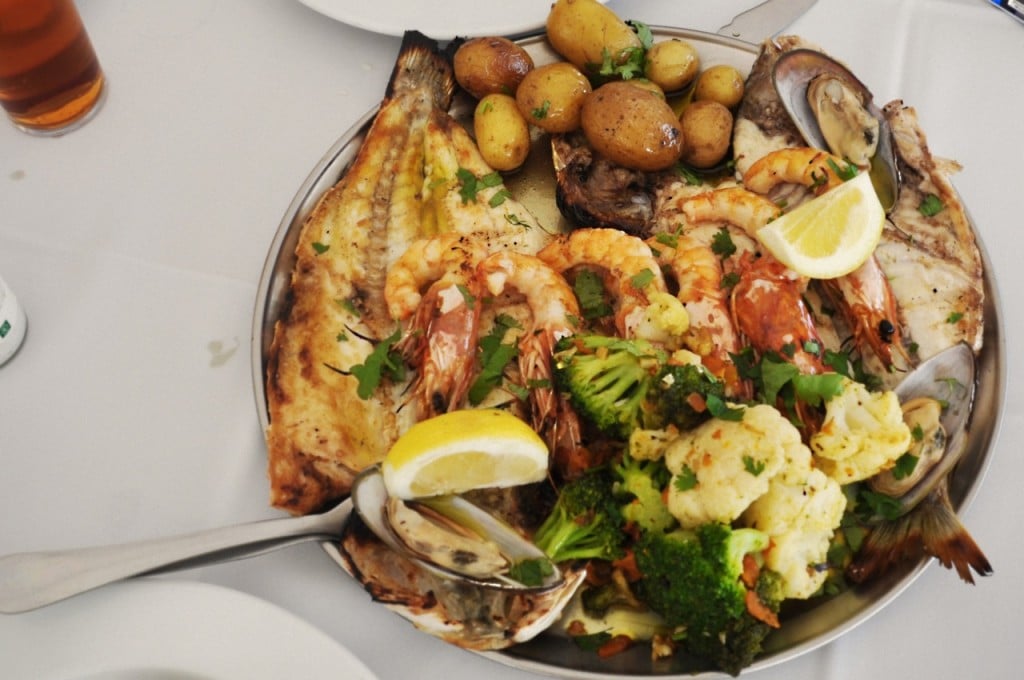 Dinner at Masala Indian Restaurant (Indian)
You could smell the food down the street it was that fragrant. Jeff and I both love Indian so we tried it. The tandoori chicken was the best I have ever had and the hospitality in this place is superb.