United States Recipe!A gluten-free Savory Stuffed Pumpkin for Thanksgiving Dinner is a perfect side dish for the Thanksgiving table.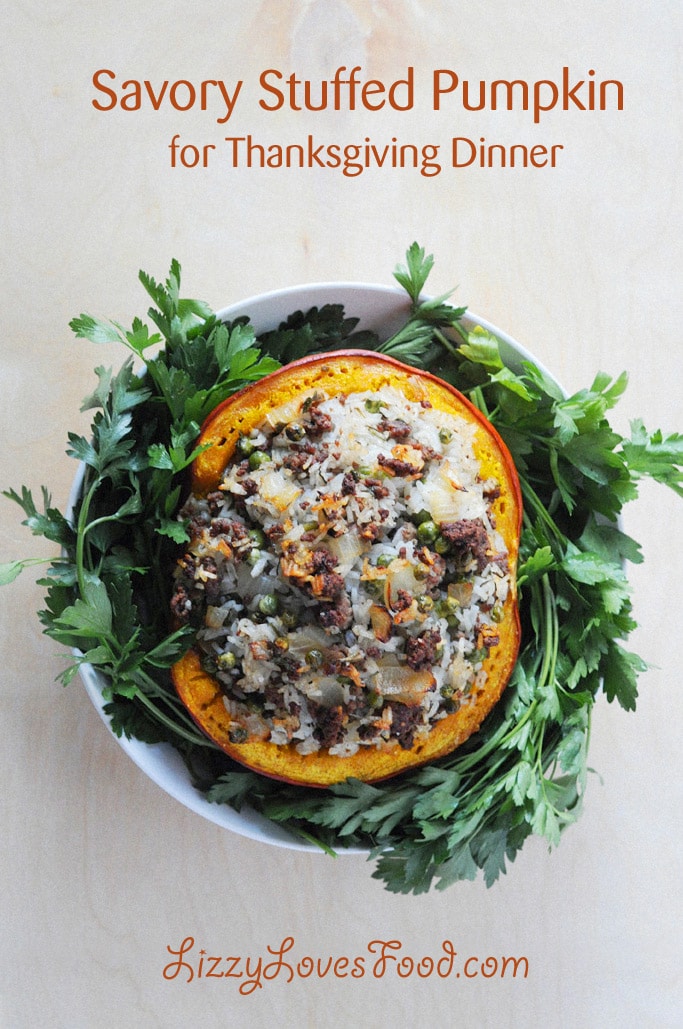 As this time of year starts rolling around, I start practicing on different recipes for what I will make for Thanksgiving Day. There is a rule that I follow for the holidays - DO NOT TRY A NEW RECIPE ON THAT DAY! When you have 20 people coming to your home for dinner and something does not come out right, I assure you everyone will notice. I have done this before and it was not pretty.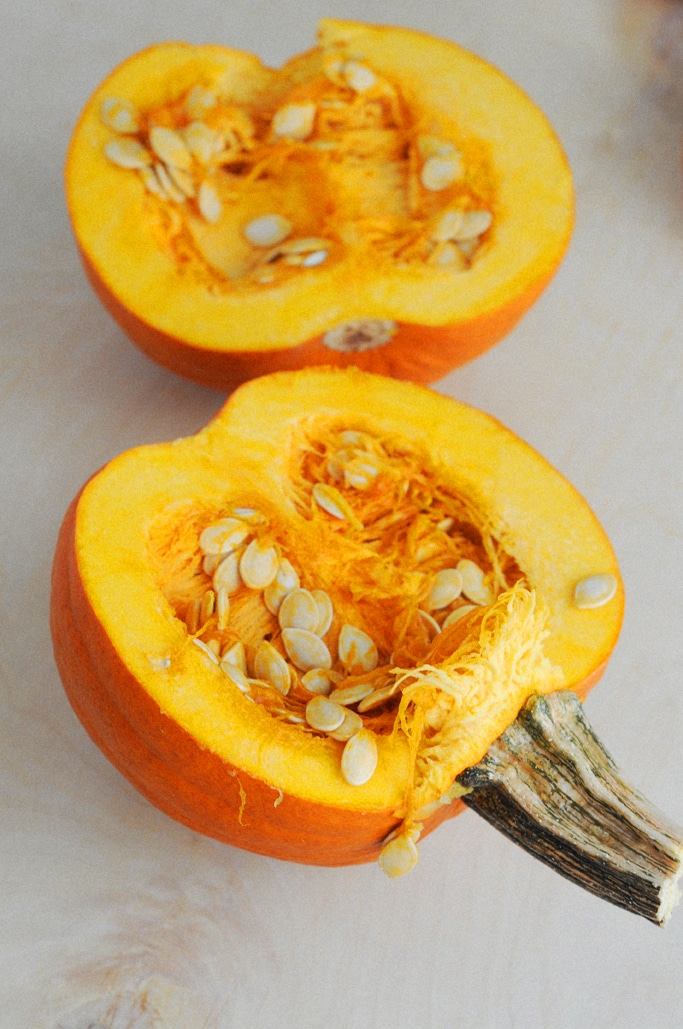 The other trick I learned was practicing on my side dishes to see which one I will like the best. This is a little selfish on my part because I love food and like to make sure I'm excited about my own meal not just for everyone else.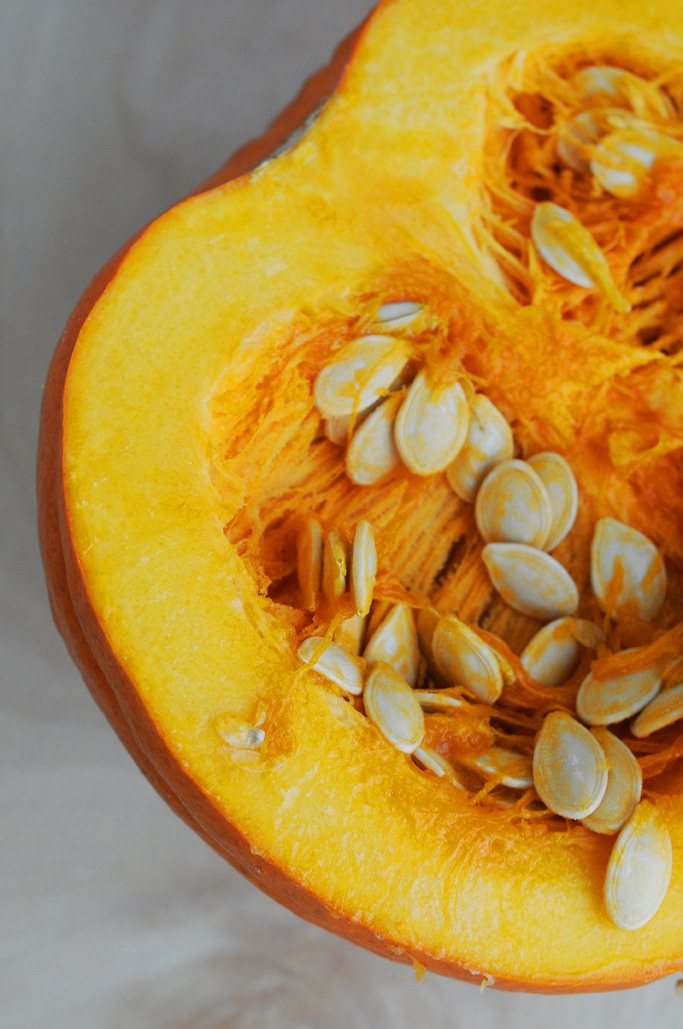 I think that is the problem some people have in cooking. They cook what others will like verses what they would love to eat. I assure you if you love, they will too.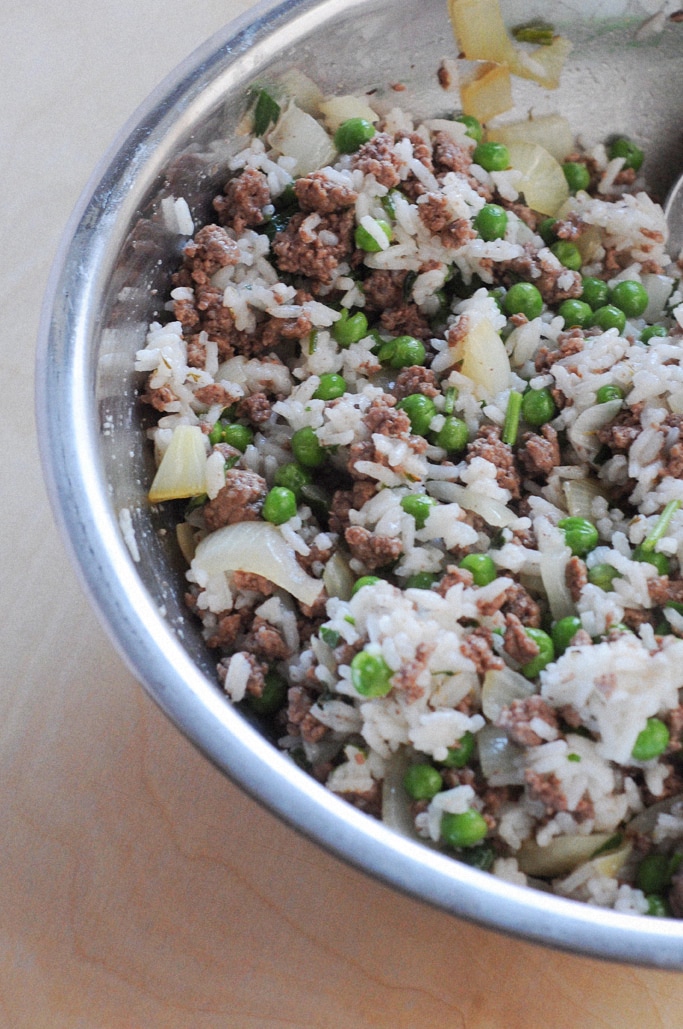 My favorite part about this time of year is pumpkin. I love this wonderful vegetable so much I like trying out a new recipe to see if I can enhance this beautiful vegetable.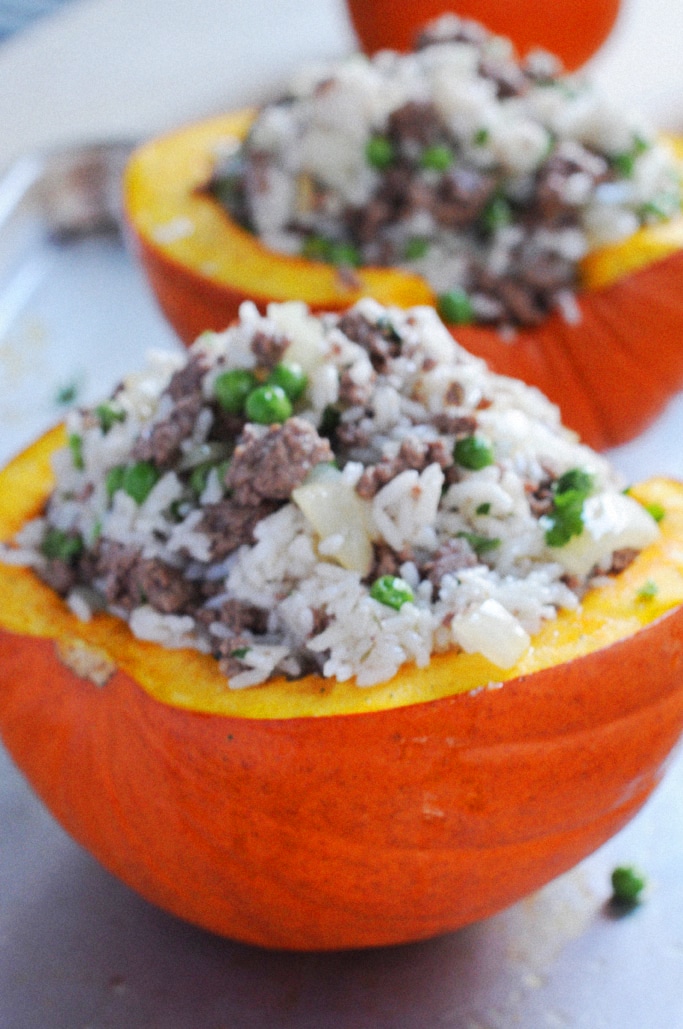 The deep orange color brightness any plate but most of all the natural sweetness is a delightful combination to any protein you serve. This dish is very easy to make but it is full of flavor and perfect to serve with a turkey for Thanksgiving.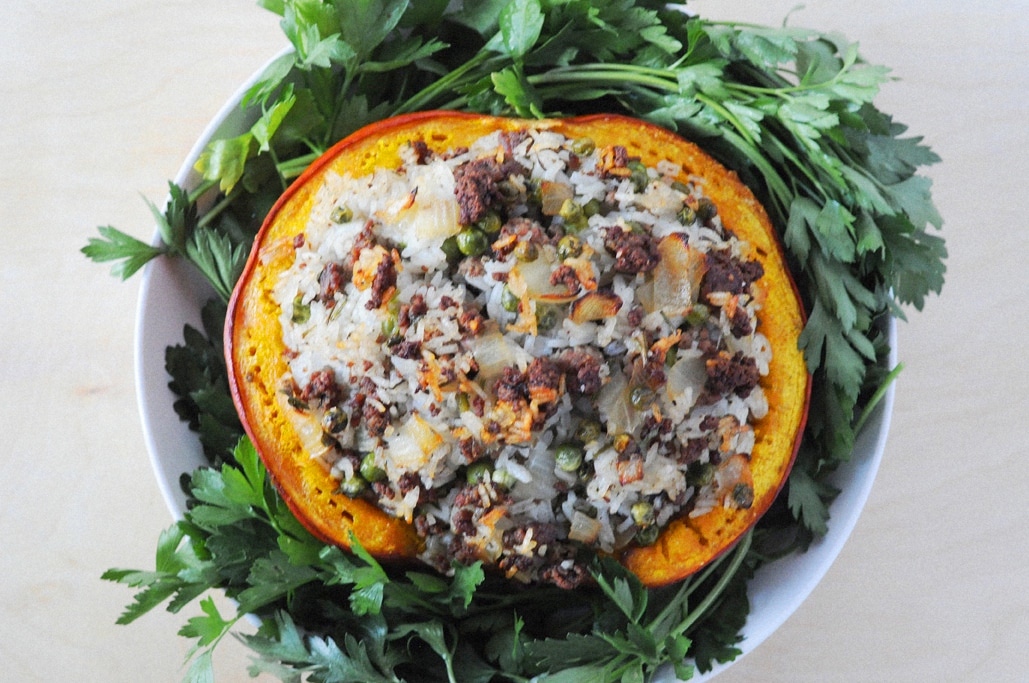 Savory Stuffed Pumpkin for Thanksgiving Dinner
Savory Stuffed Pumpkin for Thanksgiving Dinner is a perfect side dish for the table.
Ingredients
1

medium pumpkin cut in half

1

chopped onion

1

pound

of ground beef

1

cup

of cooked rice

¼

cup

of pinenuts

1

cup

of peas

⅓

cup

of chopped parsley

3

garlic cloves

1

tsp

of garlic salt

1

tsp

of onion powder

4

tablespoon

of olive oil
Instructions
Prepare Pumpkin
Cut your pumpkin in half and scrape the seeds out until nice and clean.

Poke holes in the shell with a fork, about 5 times.

Coat the inside of the shell with olive oil and the pan to cook the pumpkins.

Season the inside of the pumpkin.

Turn shell down on the pan and put in the oven for 30 minutes in a 375 degree oven.
Prepare the Inside
Cook 1 cup of rice to packages instructions.

Chop your large onion and saute in 1 tablespoon of olive oil.

Take the onions out and place them in a large bowl.

Saute you ground beef and season. Sprinkle chopped parsley when beef is half done.

Once it's done, drain fat from the beef and place in the bowl with onions.

Toast your pine nuts in the pan and place in the bowl.

Place more of the parsley in the bowl.

Pour your rice into the bowl and mix everything together.
Prepare Both
Take your pumpkin out and let cool for about 15 minutes.

Spoon your rice in each shell of the pumpkin until they are full.

Sprinkle more season on top and a little parsley on top.

Once your done make a teepee of aluminum foil and place on top of the stuffed pumpkins.

Place into the oven and cook for about 1 hour.

Check the pumpkin and see if the shell is soft with a fork.

Then place uncovered for another 30 minutes until the top is all crispy.

Enjoy!
Notes
Varies Pumpkins cook differently based on size and type.
Check the pumpkin to see if it needs more tome before stuffing.
Nutrition
Serving:
6
g
Calories:
452
kcal
Carbohydrates:
45.7
g
Protein:
29.3
g
Fat:
17.3
g
Saturated Fat:
4.1
g
Cholesterol:
68
mg
Sodium:
62
mg
Fiber:
7.5
g
Sugar:
8
g