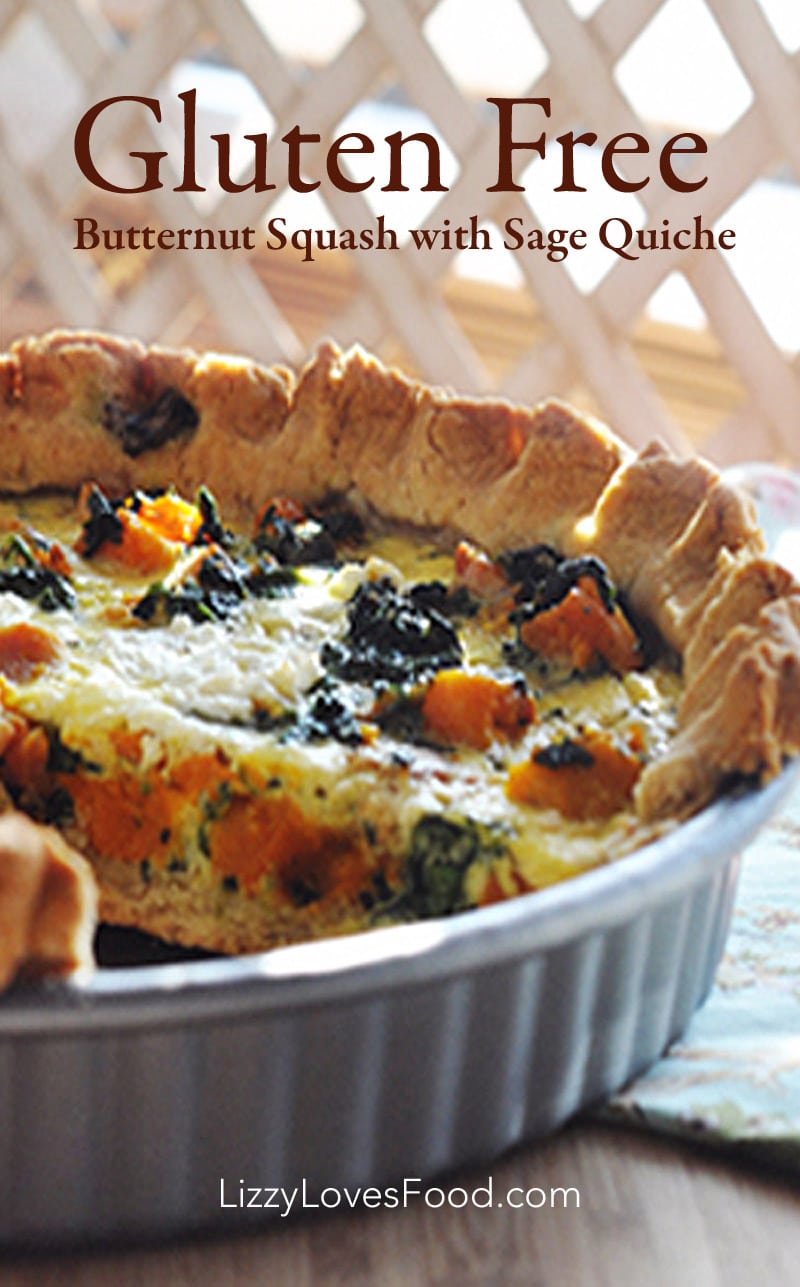 Gluten Free Butternut Squash with Sage Quiche is part of my Thanksgiving dinner. I love the taste of fall with dishes made from pumpkin, cinnamon, cabbage, dried raisin, but most of all the wonderful butternut squash. To me, it's as sweet as candy this time of year.

Gluten Free Butternut Squash with Sage Quiche
It's an easy crust to make with all the flavors of fall wrapped into one dish. As we all get ready for Thanksgiving and run to the grocery store for our last items, remember one thing, Black Friday is the next day!!!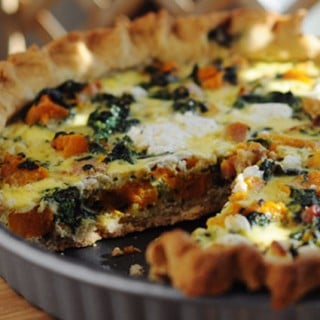 Gluten Free Butternut Squash with Sage Quiche
Ingredients
<b><br>Crust</b></br>

2 ½

cups

Namsie Biscuit Mix

½

cup

cold shorting or butter

3-5

tablespoons

of butter

1

egg

<b><br>Filling</b></br>

1

cup

of frozen spinach

1

tablespoon

olive oil

1 1/2 - 2

cups

roasted winter squash cubes

roast squash, cool, peel and cut into 1" cubes

2

tablespoons

slivered fresh sage leaves

1

tablespoon

of rice flour

3

large eggs

1

cup

of half/half

2

oz.

goat cheese

salt and pepper
Instructions
<b>Crust</b>

Mix the batter, roll it out and place in a pie pan.

Keep in the refrigerator until ready to pour the quiche filling.

<b>Filling</b>

Get the strips of thick maple bacon from Apple Gate (they are the best!)

Take your bacon and cut into small pieces, place it in the pan and let it get crisp.

When it's done place on a plate.

Take the spanish and cook in the same pan you cook the bacon.

Drain some of the fat and cook your spinach in that pan.

In a glass pan pour the olive oil, then place your squash, sprinkle the sage salt and pepper and mix.

Place in the oven for 20 minutes at 375º

In a bowl mix 1 tablespoon rice flour, large eggs, 1 cup of half/half.

Take your squash, bacon and spinach and mix it all together.

Pour into the pie crust.

Then take you're your wet ingredients and pour on top.

Crumble the goat cheese on top.

Sprinkle salt and pepper on top and place in the oven.

Bake at 375º until slightly puffed, set, and browned in places, about 40 minutes.

Remove and cool slightly before slicing into wedges and serve.