My parents where born in Portugal and my brothers, sister and myself where born in France so the culinary experience has a little mix of the two.
Portuguese people love sausage of every kind and French people can make a quiche out of a spice and make it taste like a 5 star meal.
So together, I combine both tastes of my culture with the Portench Quiche.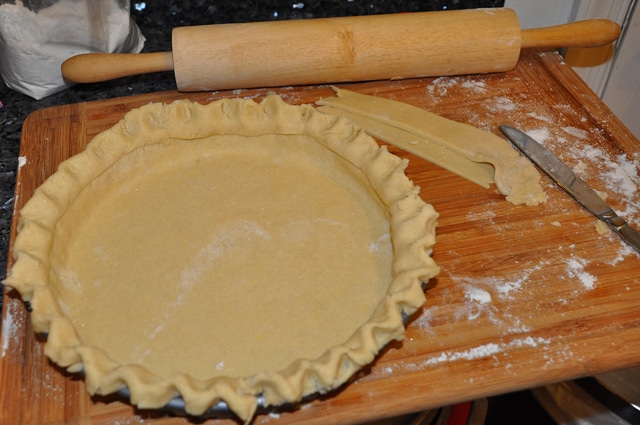 My father the bread maker, loved to chop up sausage and roll it into the bread and make a sausage bread. It was out of this world. I remember coming home and smelling it in the oven waiting for it to come out while it was nice and warm. And of course my mother screaming in the background that it was not ready yet!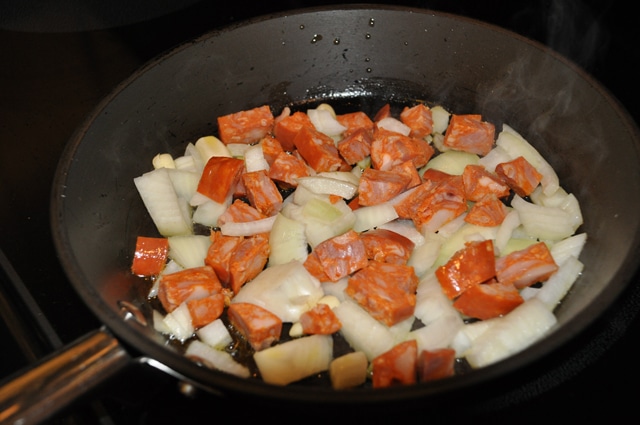 As the holiday seasons begin, I miss my father more and him joking around at the dinner table. He had the best sense of humor and never made a fuse on the small things. Something that I have began to realize that it was one of his biggest strengths. It allowed him to keep moving forward with determination without allowing the tiny matters to stop him from enjoying life every day.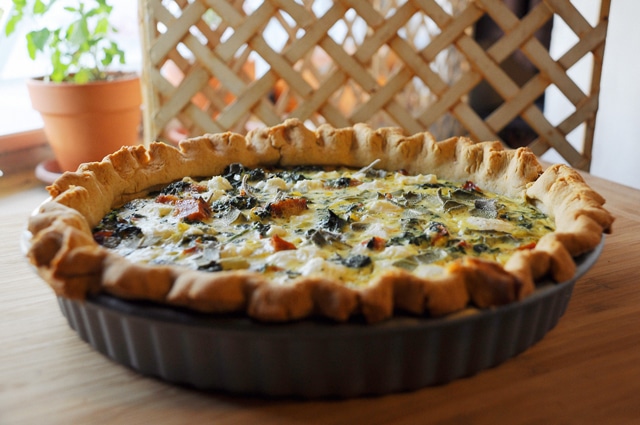 This recipe is something that I came up with to blend my heritage together and thank my parents for giving me so much love for food and life. If you like Portuguese and French food than try this incredible French and Portuguese dish. EnJoy!
The Portench Quiche
A blend of Portuguese sausage with a little French cooking to make a tasty Gluten-Free quiche
Ingredients
1

onion, chopped

1

cup

chorizo, cut into dice size

1

cup

spinach

2

tablespoon

olive oil

3

eggs

1

cup

half and half

2

tablespoon

chopped sage

¼

cup

goat cheese, shredded

Garlic salt

Salt and pepper

1

Gluten-Free Pie Crust
Instructions
Chop the onion, chorizo and saute in a pan with olive oil, let it cook for about 5 minutes until the onions brown a little.

Pour the spinach in the pan and mix it it around for about a minute. Season with a little garlic salt.

Mix the ingredients together in a bowl.

Make your own pie crust or buy one - I made my pie crust with gluten-free flour.

Once everything is cooked, take your onions, chorizo and spinach and pour into the pie crust.

Spread it around.

Then take your egg mixture and pour it on top.

Sprinkle some cheese and chopped sage on top.

Place it in the oven at 375 degrees for about 40 minutes or until the mixture in the center is fully cooked.
Notes
Here are some alternatives that I use when I am out of Portuguese sausage.
kielbasa sausage
ham
bacon
Nutrition
Calories:
369
kcal
Carbohydrates:
15
g
Protein:
13
g
Fat:
27
g
Saturated Fat:
10
g
Cholesterol:
101
mg
Sodium:
533
mg
Potassium:
250
mg
Fiber:
1
g
Vitamin A:
650
IU
Vitamin C:
2.5
mg
Calcium:
73
mg
Iron:
1.8
mg
Two More Gluten-Free Quiche
[pt_view id="c8f910d0en"]
Like this post? Let us know in the comments below or on social media using #LizzyLovesFoods and tag us @LizzyLovesFoods
You can connect with us on Instagram and Facebook account or on Pinterest. Don't forget to sign up to our newsletter & stay up to date with our latest Recipes & Travel Adventures 😉