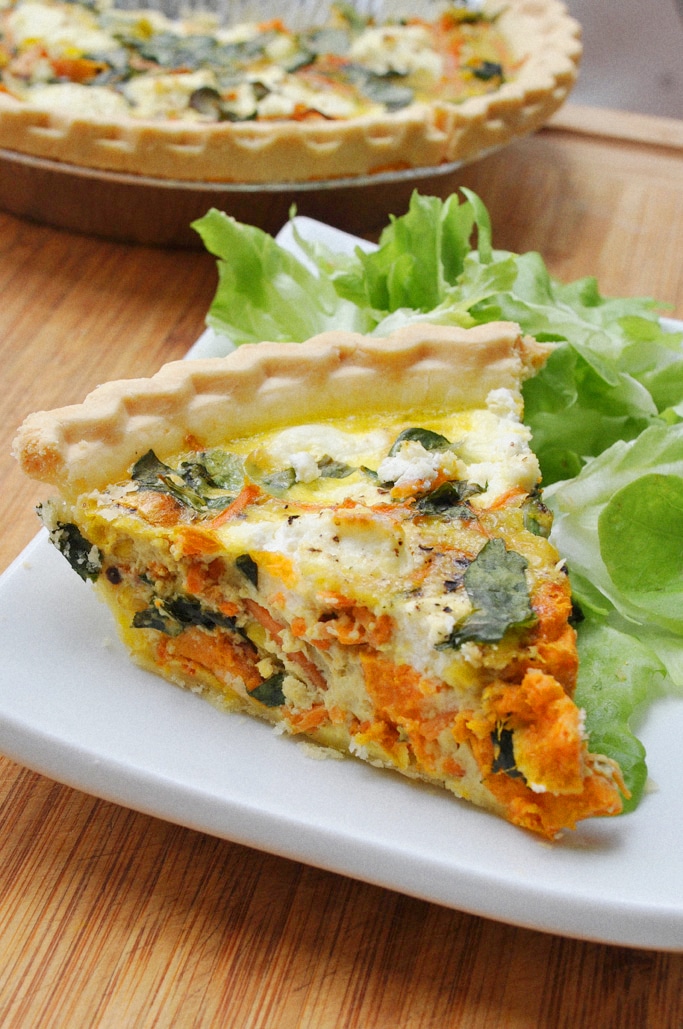 I made a Summer Vegetable Quiche with Goat Cheese over the weekend with my leftover vegetables. As some of you know I was born in France and the quiche is a big part of French cooking in every household. But what most people don't know is how they mix things up from simple leftovers. I did the same and what better way to get ride of my leftovers then to make a gluten-free quiche. This is very simple to make and will take you no time in the kitchen.
Summer Vegetable Quiche with Goat Cheese
With summer being here and the vegetables being so fresh during this time of year, I take advantage of eating my produce and less meat in my diet. The average person is to have 4 cups of vegtables a day so why not make a quiche and serve a lettuce salad with this simple meal. With a busy work week it's nice to make it light and healthy during the summer months.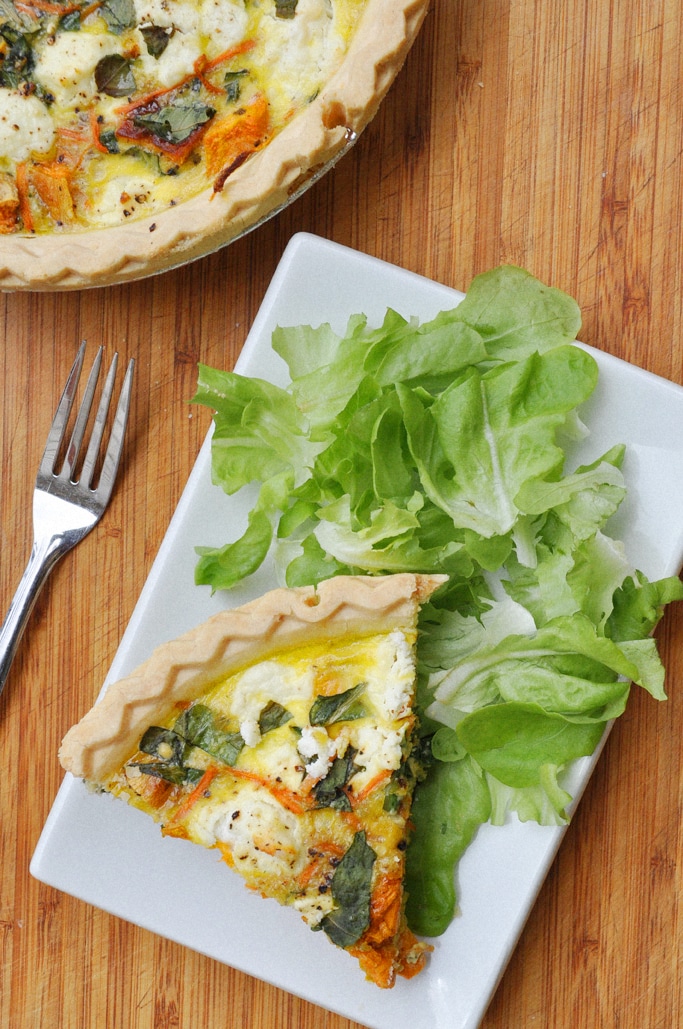 Summer Vegetable Quiche with Goat Cheese
My leftover vegetables created the perfect summer quiche.
Ingredients
1

Gluten-Free pie crust from WholeFoods

1

cup

of shredded kale

1/2

cup

of corn

1

roasted sweet potatoes

1/2

cup

of shredded carrots

3

eggs

1

cup

of half-half

1

tablespoon

of gluten-free flour

5

tablespoon

of goat cheese

Salt and Pepper
Instructions
Get a the oil on a pan and saute the garlic, then put your shredded carrots, corn and roasted sweet potatoes and cook them up for about 5 mins.

Add the kale at the end and mix everything up.

When you are done with the vegtables put aside to cool.

Mix the eggs, half and half with the gluten-free flour.

Get your pie shell and place the vegetable mix inside the pie.

Pour the egg mix on top.

Spoon in goat cheese on top with 5 spoon full.

Place in the oven until golden color on top and pie is firm.
 My favorite things during the summer