I went to Utah for my birthday and it was the perfect 4 day getaway.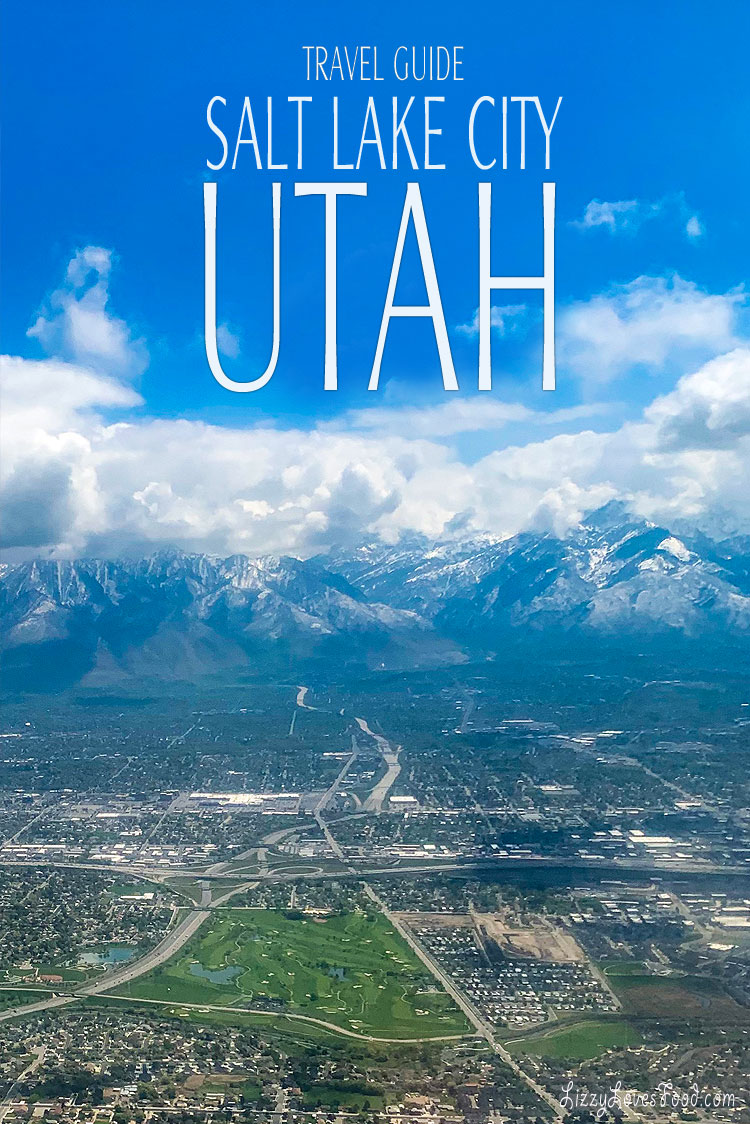 Let me share with you my favorite things to do in Utah, plus places to eat, that made this a great trip for me. The first thing I did was make a list of what I wanted to see and do. Nothing prepared me for the mass mountains that surround Salt Lake City when landing at the airport.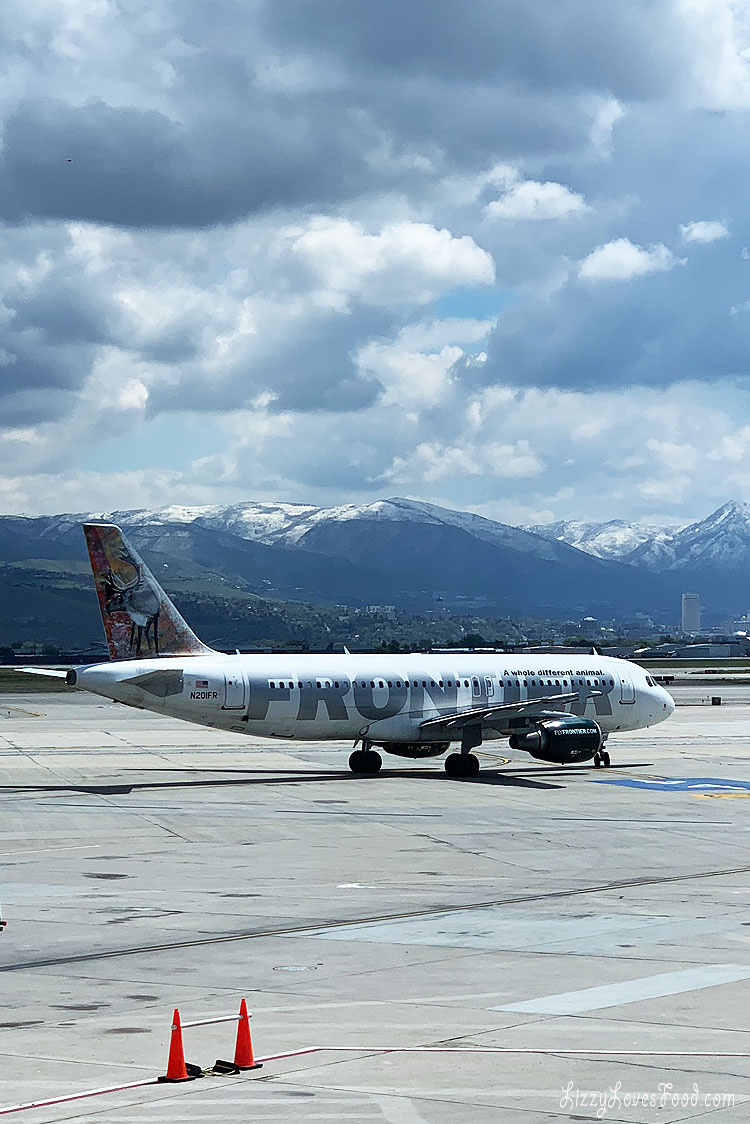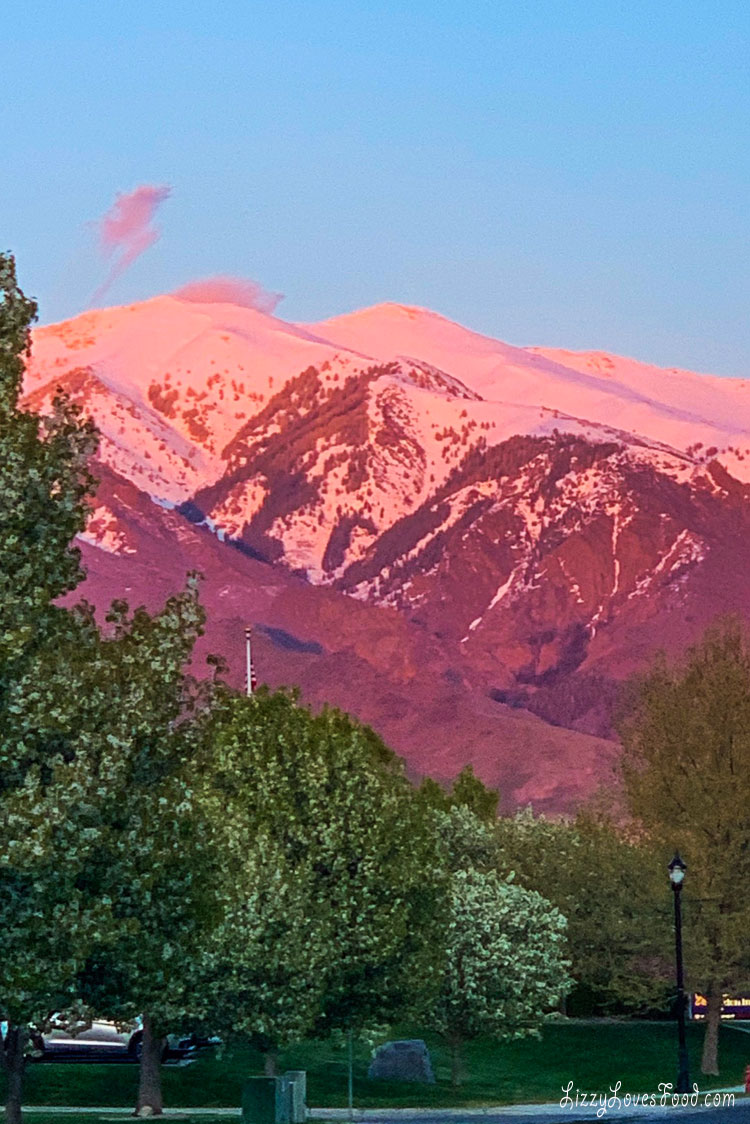 I think I almost knocked the guy out when I squeezed in to look out the window. Wow what a view and let me tell you it was breathtakingly beautiful.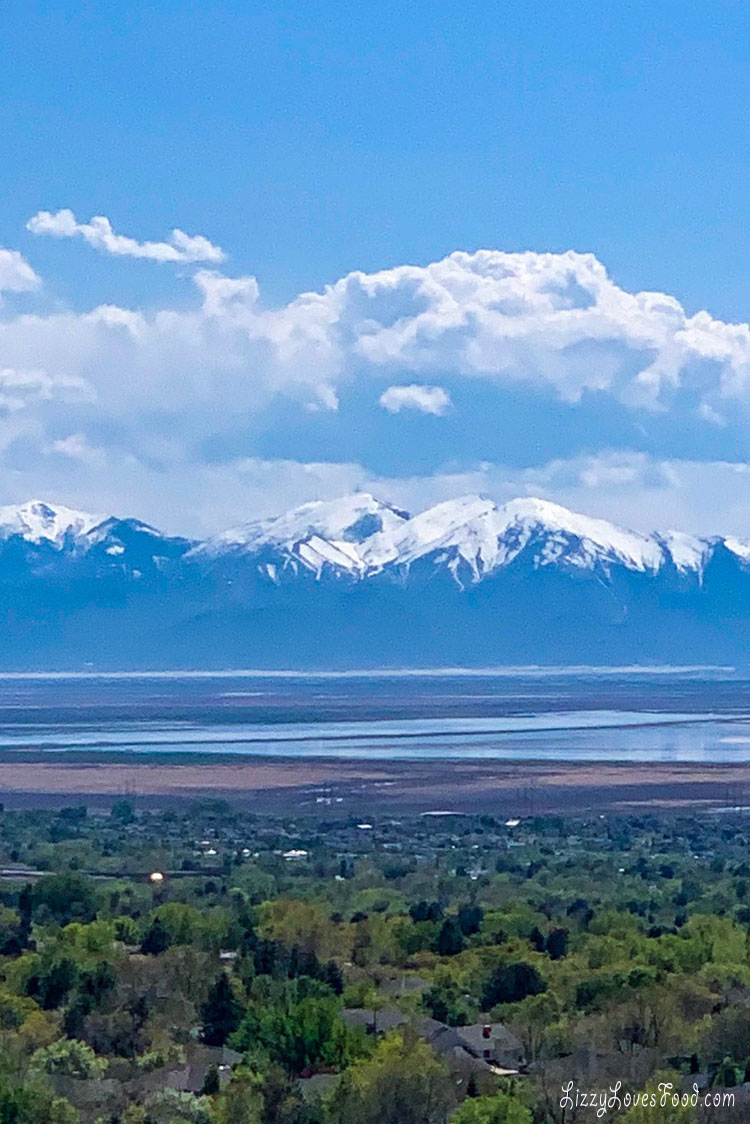 In the middle of May, I still saw the mountain peaks with snow. Living on the east coast did not prepare me for the mountain view. Yes I have been to some mountain tops such as Shenandoah and the Blue Mountains in the United States, but there is no comparison to these beauties.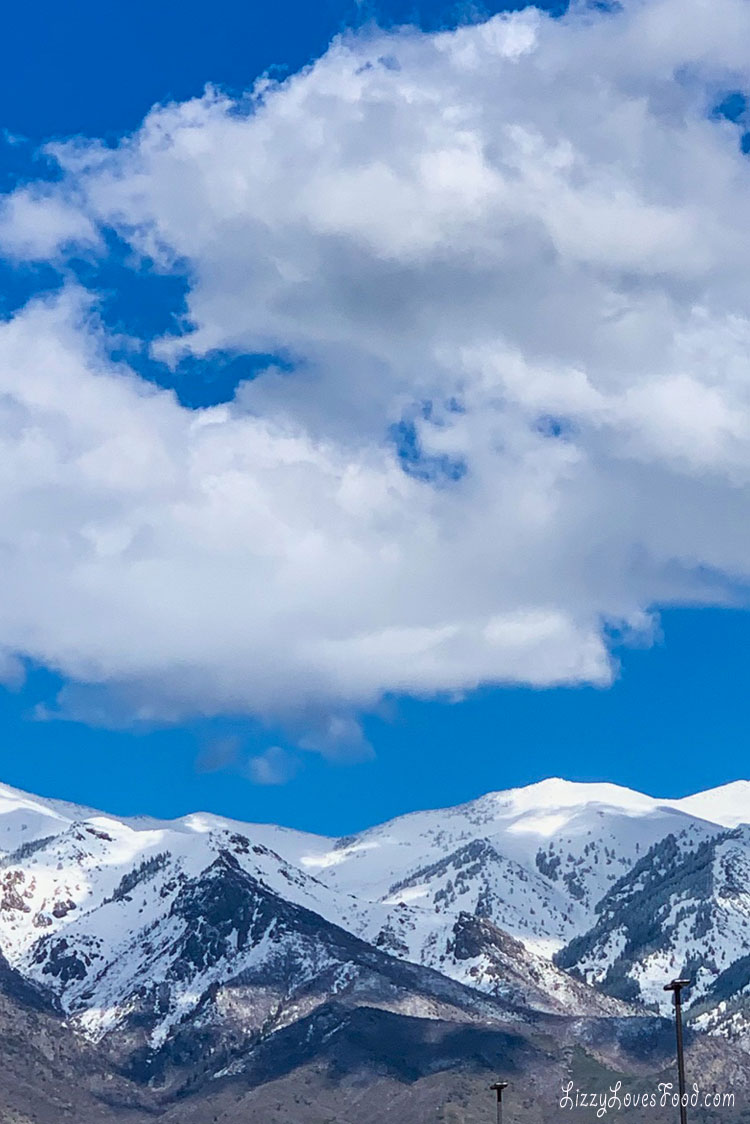 The other thing I noticed, this is an active town so get ready to do some activities. Utah is not for the resort goer or poolside lounger. Utah is for fishing, mountain hiking, mountain biking, or skiing down a slope at a ski resorts.
1. Salt Lake City
First off, let me talk about Salt Lake City because I was so impressed. This is the cleanest, most organized, no drug addicts walking around, no trash on the streets, I have seen in the USA east coast.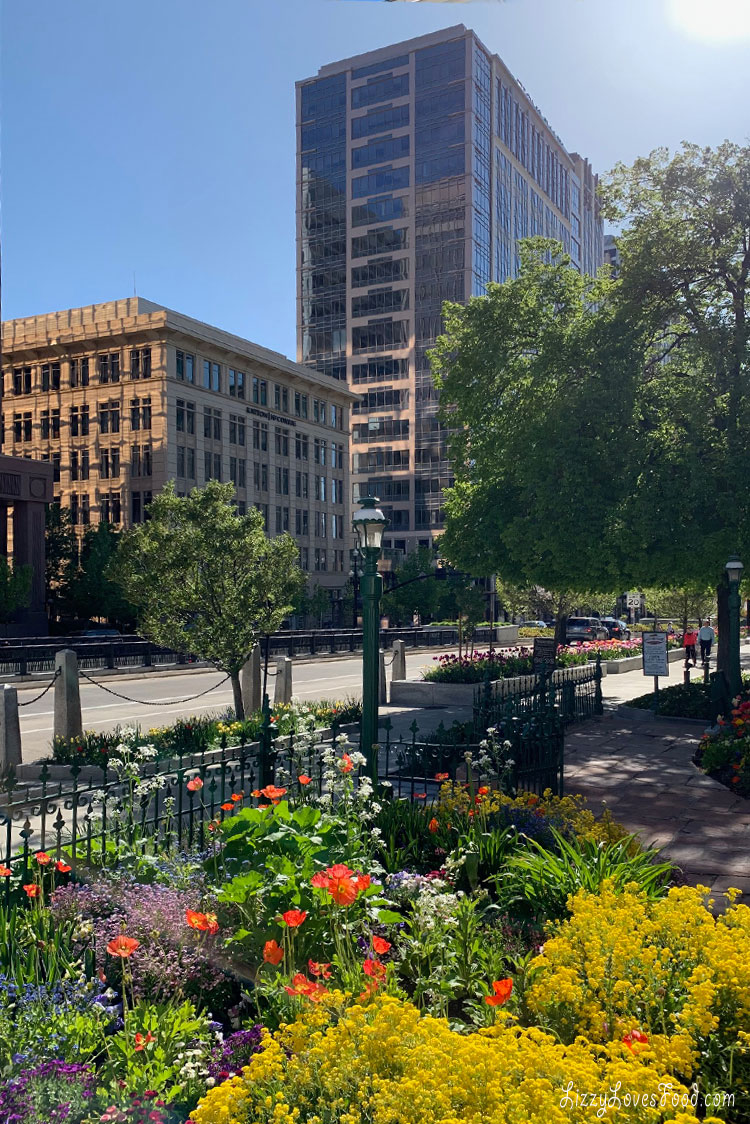 OMG, we were shocked. With all the traveling that we have done in the past 3 years, I could not believe it. This is what you would expect Atlanta, Boston, Charleston, DC, Fort Lauderdale, Hartford, New York City, Providence and many more with such high state taxes!.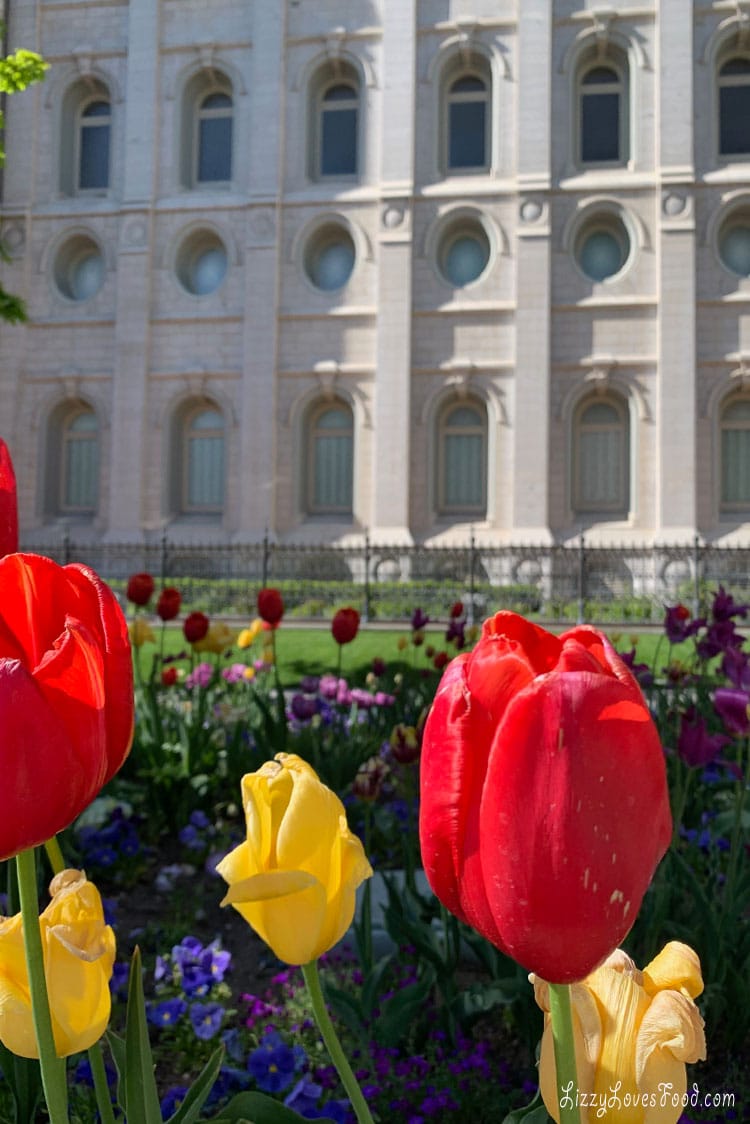 Salt Lake City can see where their tax dollars are going and for sure not being embezzled. The governor of Utah is Gary Herbert and I applaud you, what a great job he has done in the past 10 years. The Governor definitely makes a differences on how a state looks and works. That has become very obvious to us in our travels.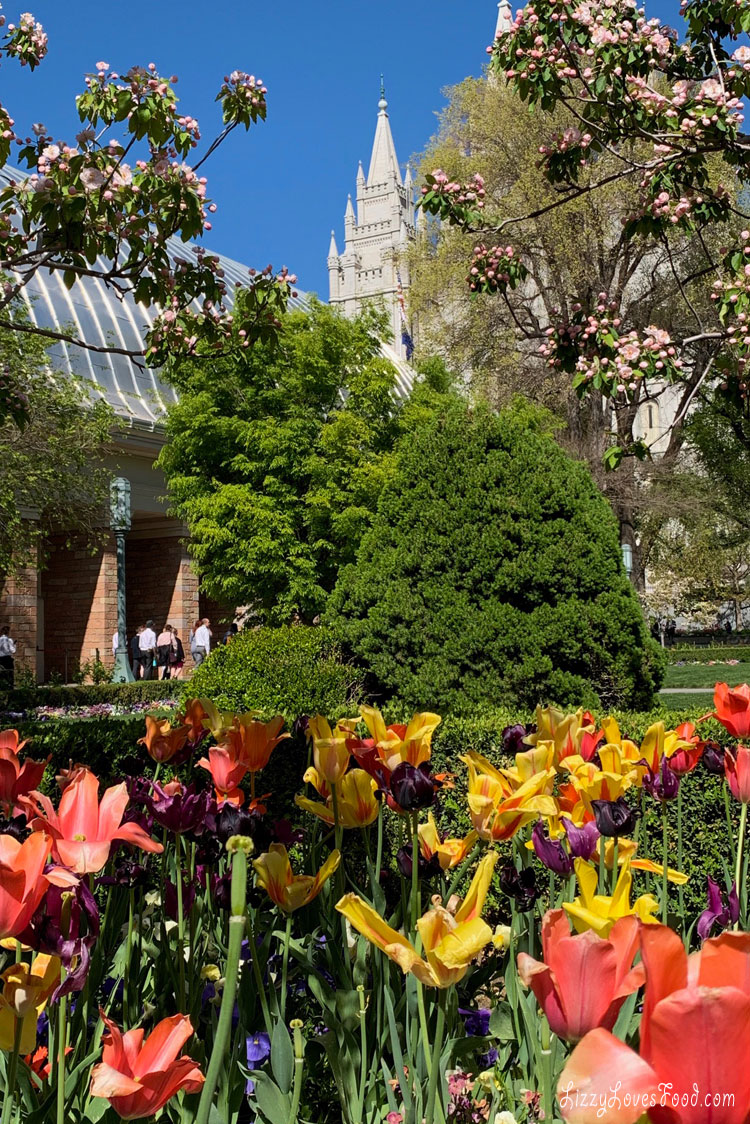 The other thing that surprised me was that on Sunday, most everything in the Salt Lake City area is closed! Yes closed, something that use to be common in America back in the early 80's. We use to respect our day of rest on Sunday but things changed when politicians believed capitalism should be honored and now credit card debit it normal.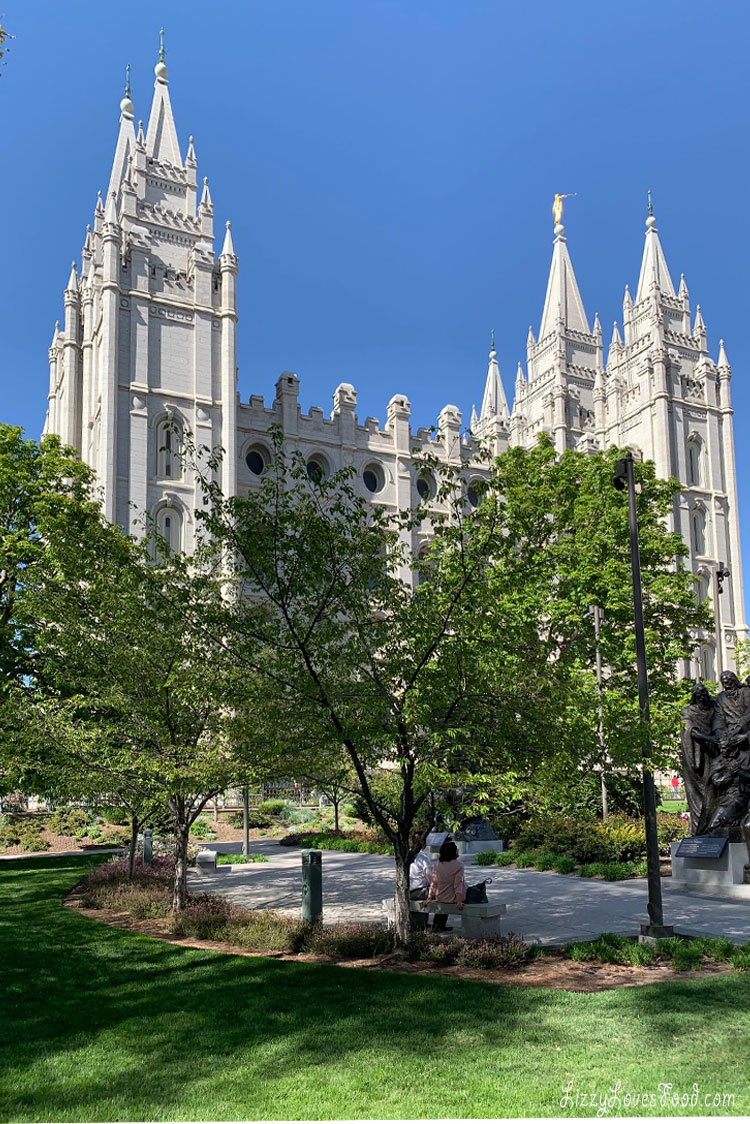 2. National Parks in Utah - Adam Canyon Trail
The second thing to explore in Utah is definitely a National Park. How can one resist with the beautiful mountains that surround this state. We picked Adam Canyon Trail because I was not sure how well my spine would do hiking a mountain.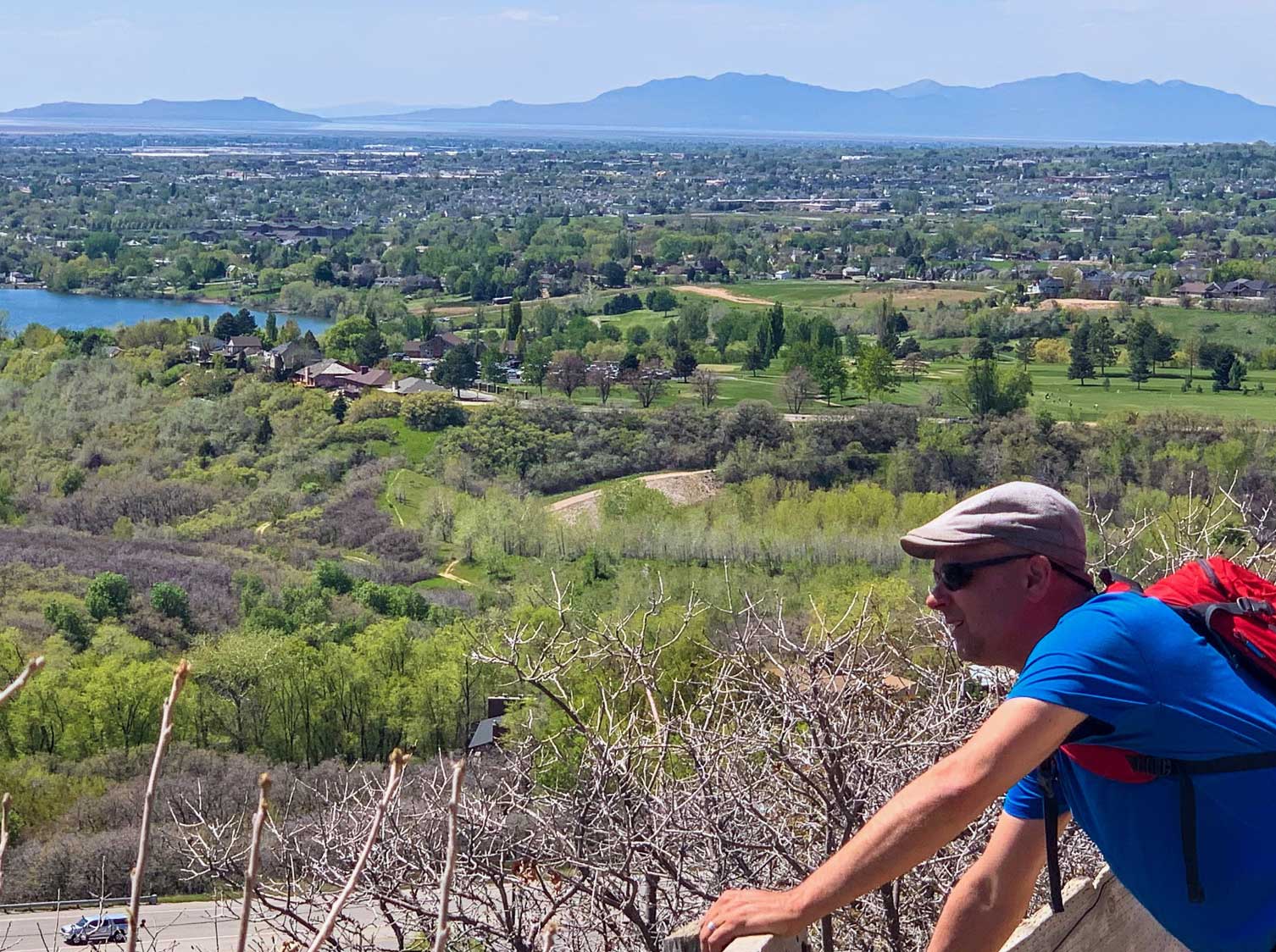 It takes about 3.5 hours for someone in shape. It has a 40-foot waterfall which follows the river through the forest and 3.8 miles round-trip which will take about 3 hours to hike.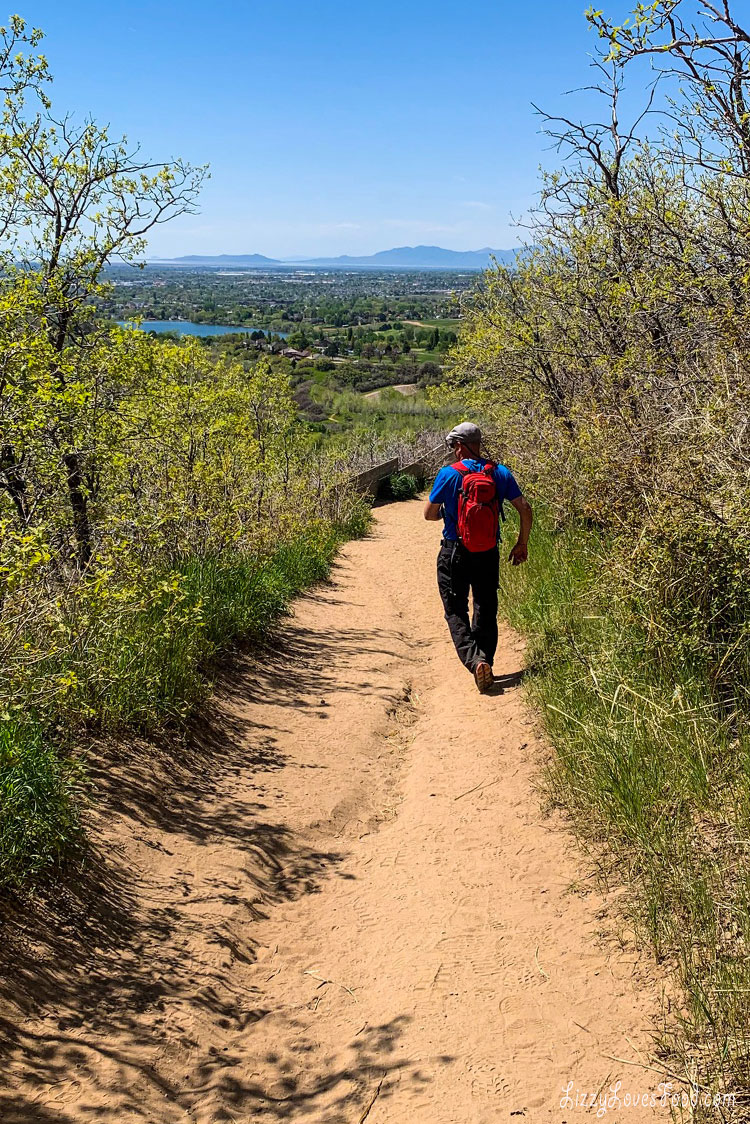 The elevation at highest point is 6186 feet. Needless to say I didn't not make it to the top only half-way. Our heads started hurting, which hikers informed us, if your not use to elevation, it's very common. As we started to descend it went away just like sea sickness coming back to shore.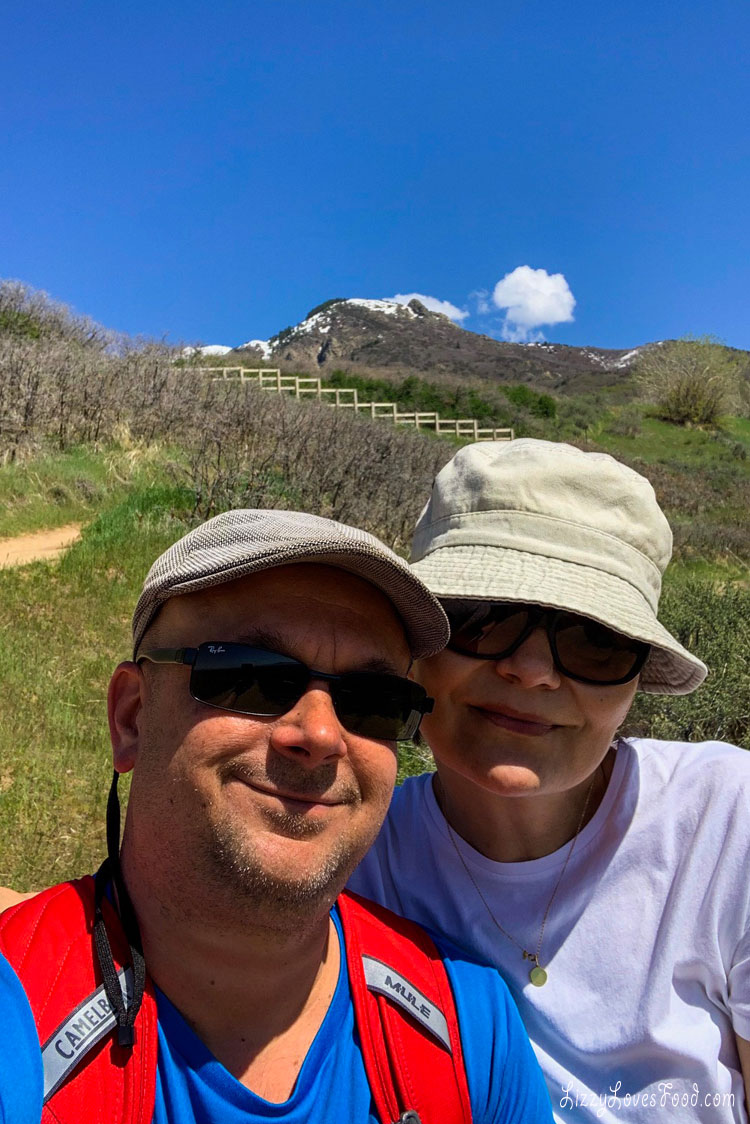 As we stopped on the trails to see the view, I could not help but feel overwhelmed by the power of the universe. The world felt so big to me at that moment and the beauty of nature that surrounds us. We were so happy even with our heads feeling like our brains were going to pop!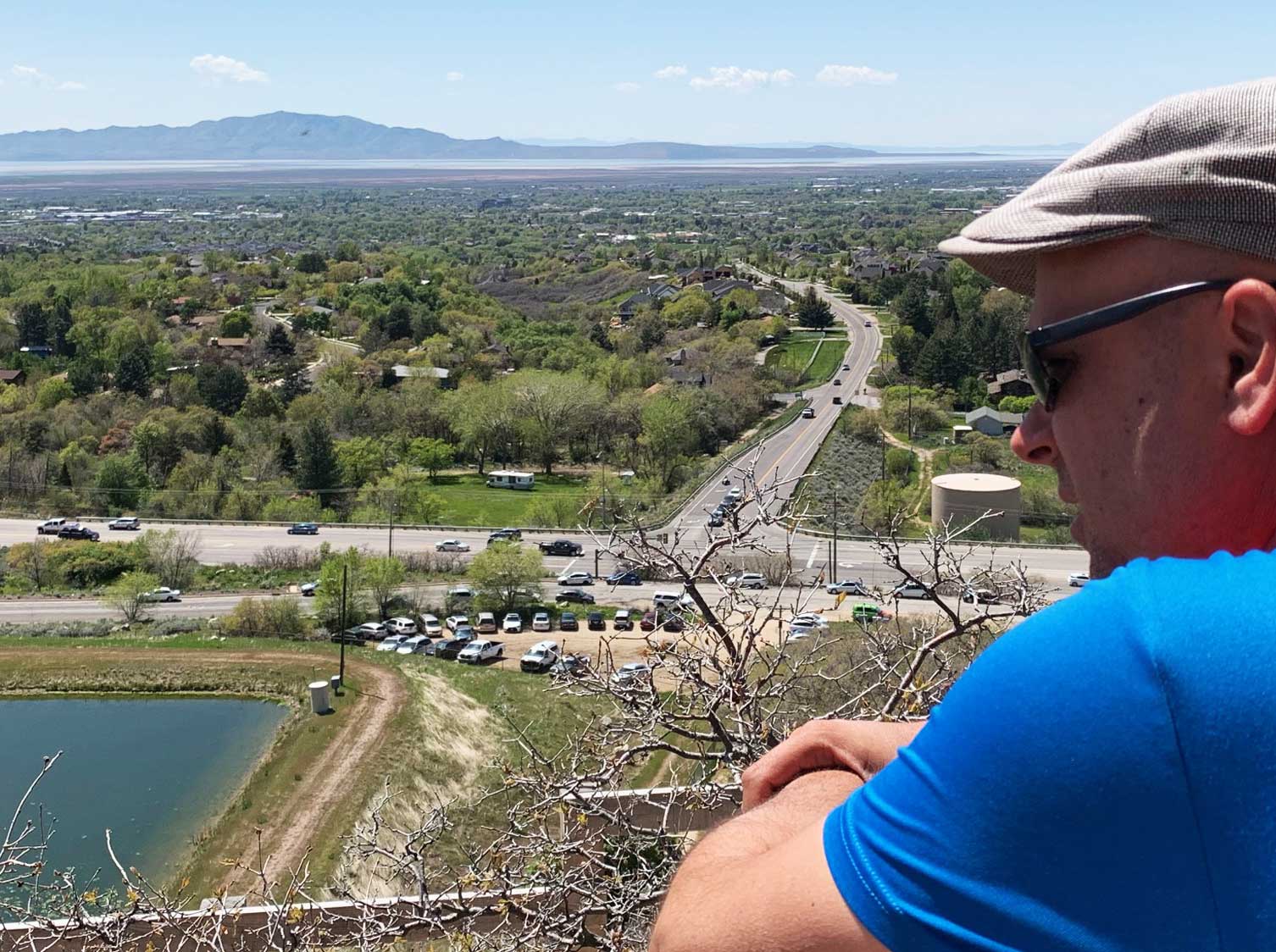 Other Popular Parks in Utah
Dinosaur National Monument

St George

Monument Valley

Bryce Canyon National Park

Zion National Park
3. The Great Salt Lake
Well worth the hike to see the view which points to the salt lake in the distance. It's amazing how a crust of salt that glazes into the horizon is so large. It covers an area of 1,699 miles and the length of 74.56 miles.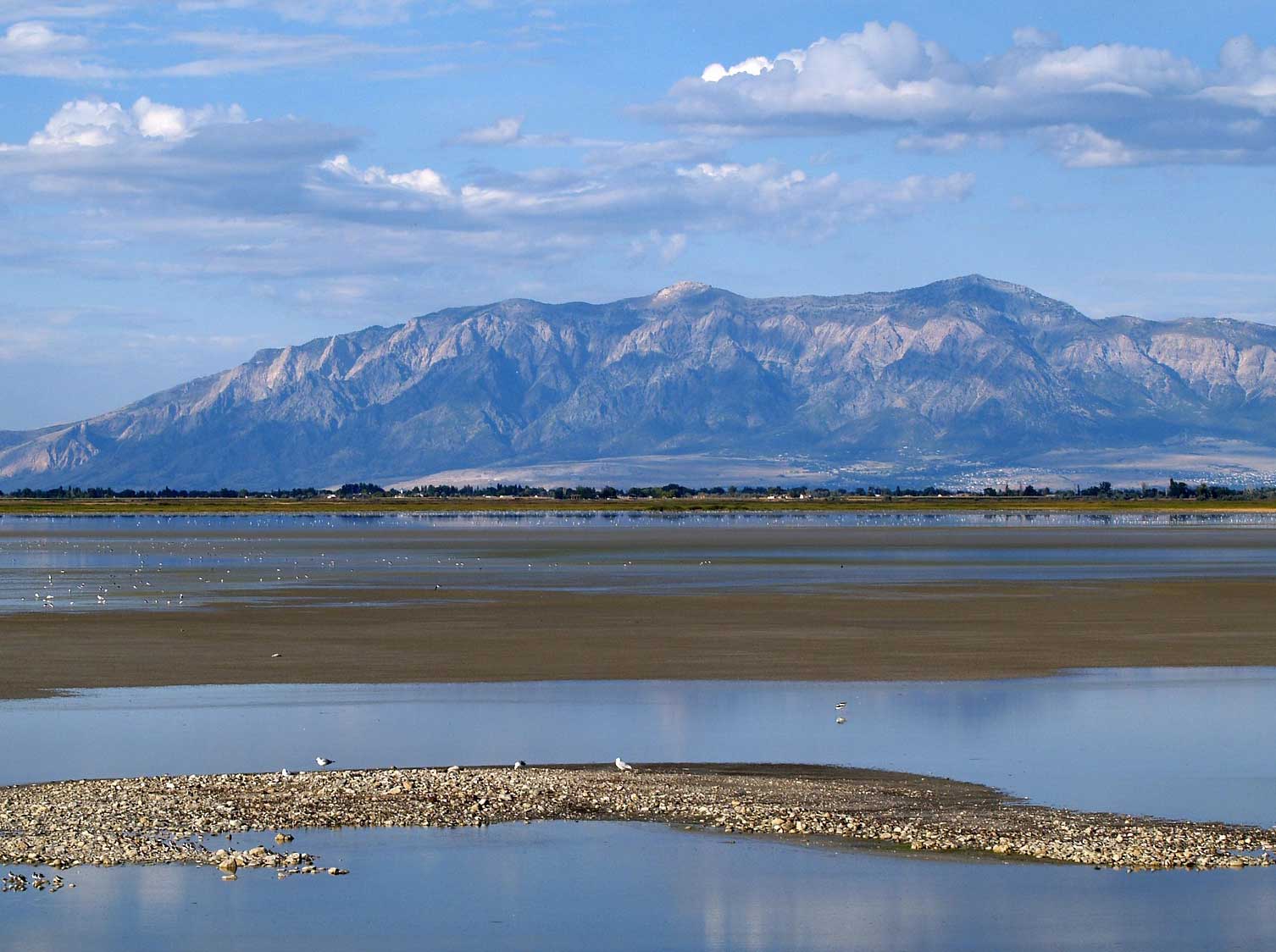 4. Hill Aerospace Museum
Now this was Jeff favorite part of the trip. Not only is the air-force base close to where we were staying, it was a constant air-show taking off. So that was a bonus to the Hill Aerospace Museum.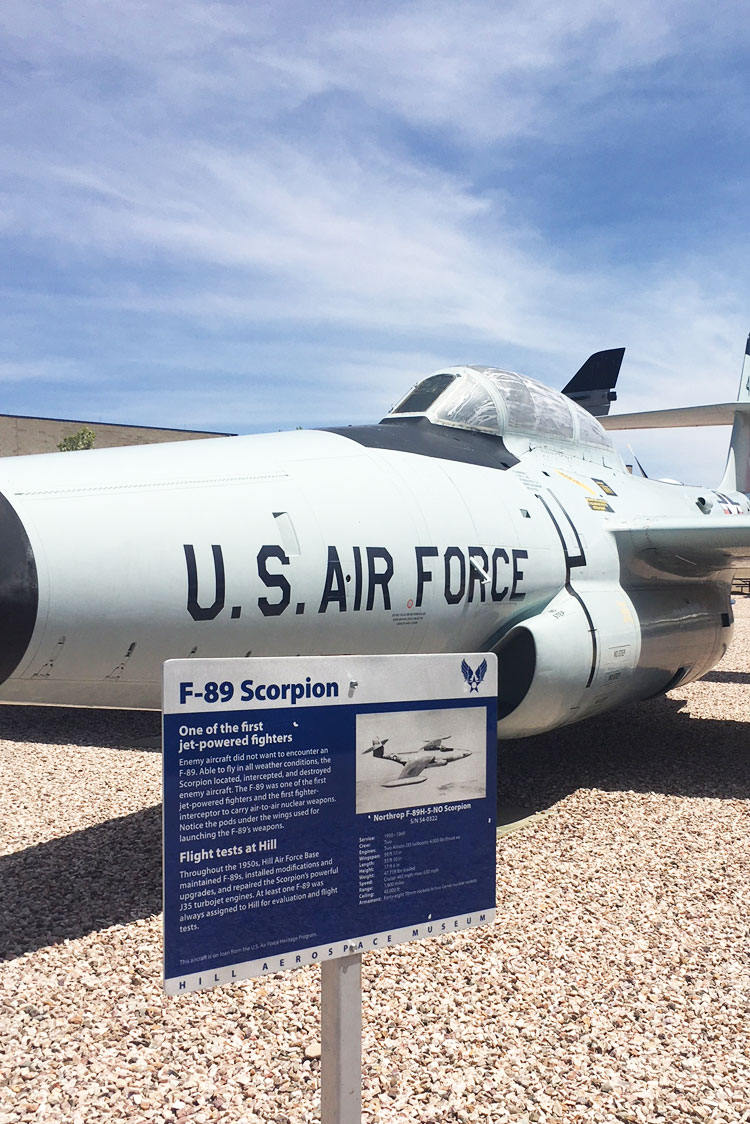 As you walk by to see the different planes and what purpose they served, you almost feel like your meeting someone with courage and honor. It's amazing to see the size of these plans and to think, they fought wars around the world.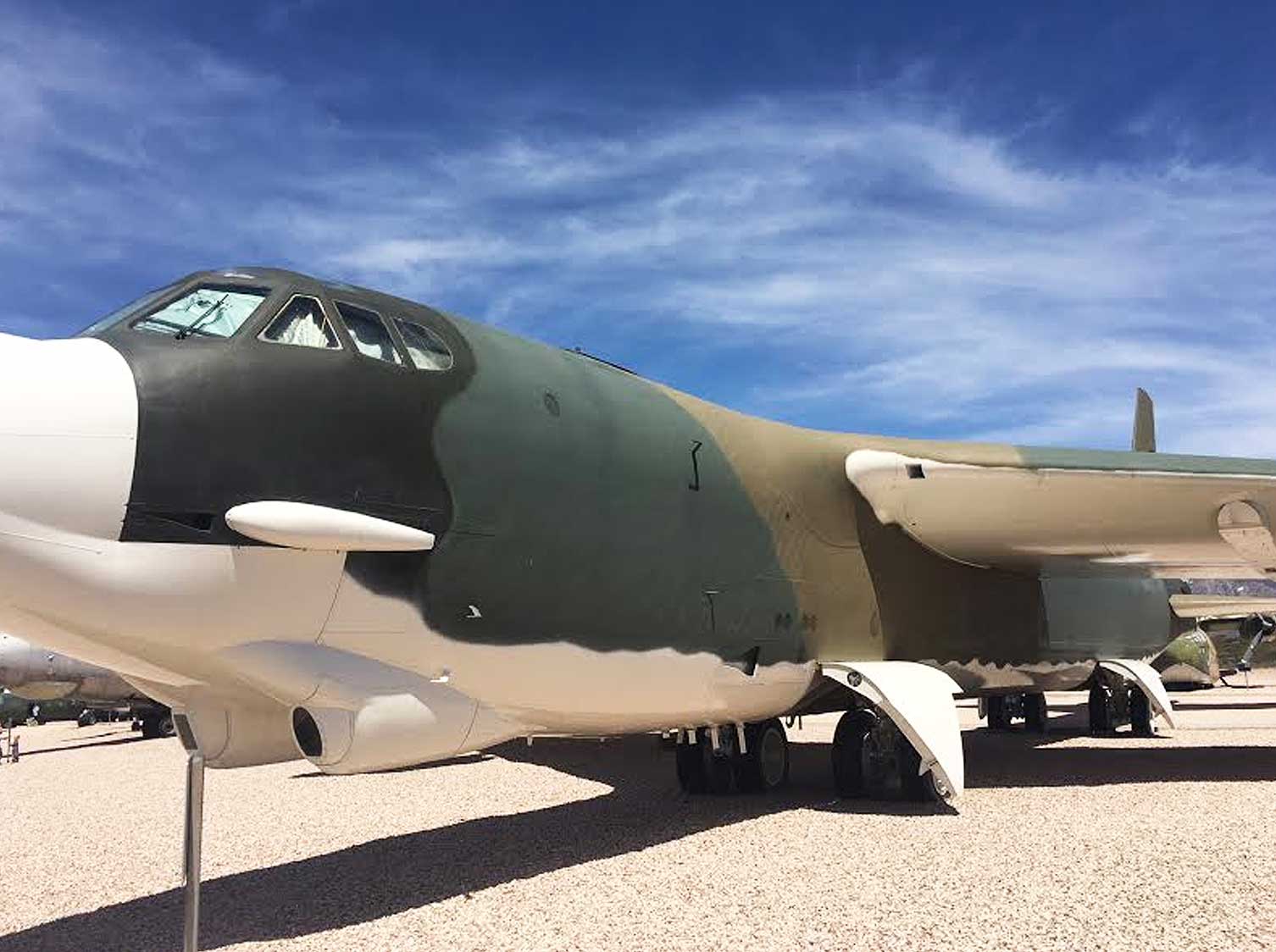 5. Salt Lake Temple
The Salt Lake Temple of Latter-day Saints is a major tourist attraction. With about 1 million visitors a year, which is more than the state parks combined.


Can you believe it! I guess Mormons are to Salt Lake City as Catholics are to Rome. The church is huge with Brigham Young University is owned by the Latter-day Saints.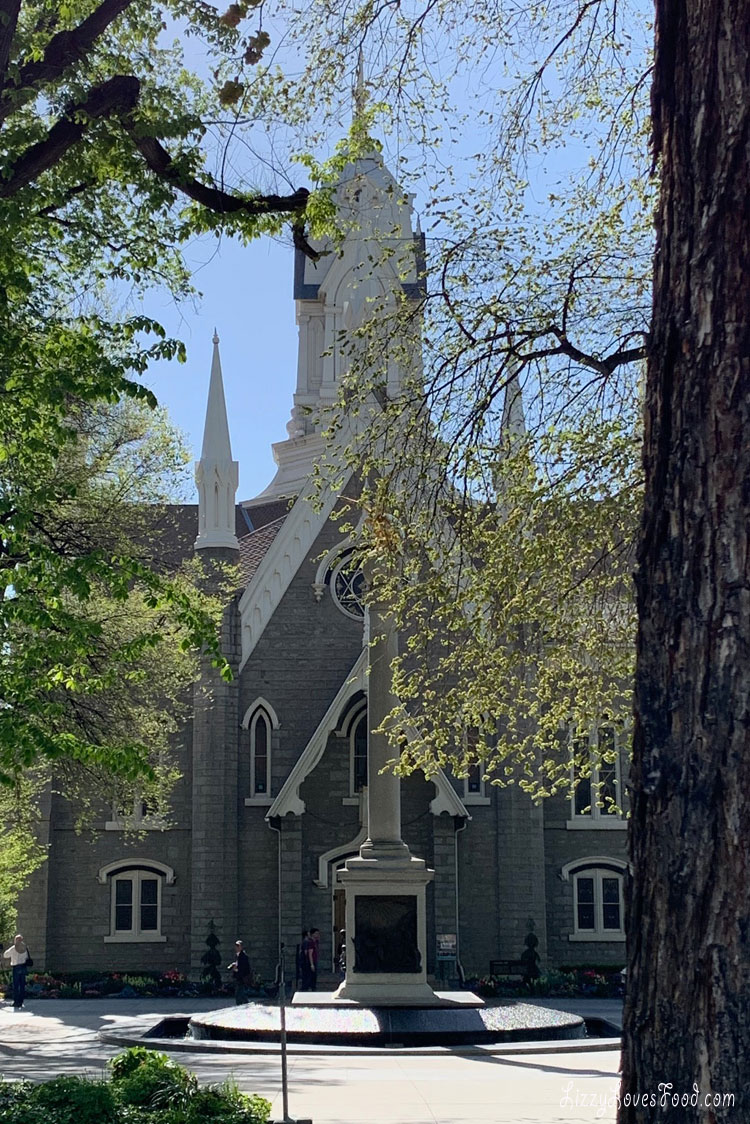 I found tons of tour buses parked on the side of the road for visitors to tour Temple Square. It was truly a piece of art with flowers blooming all around.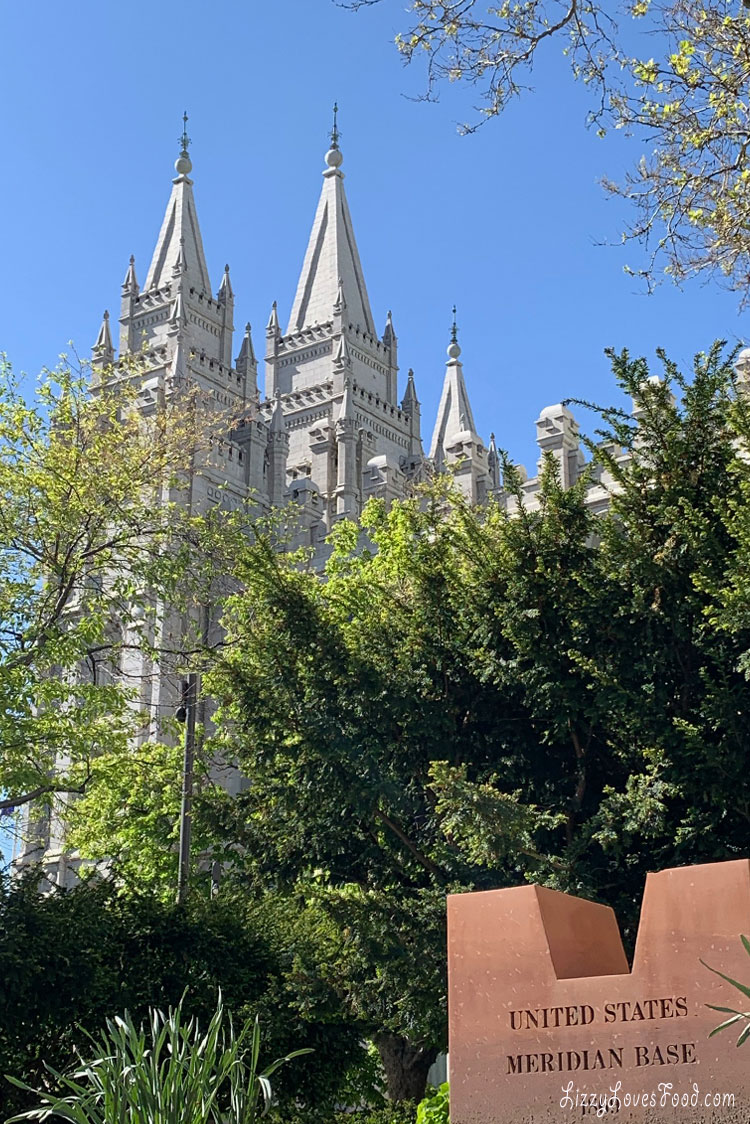 6. Lion House
The Lion House is a large residence built in 1856 by Brigham Young, who was the second President of The Church of Jesus Christ of Latter-day Saints in Salt Lake City, Utah.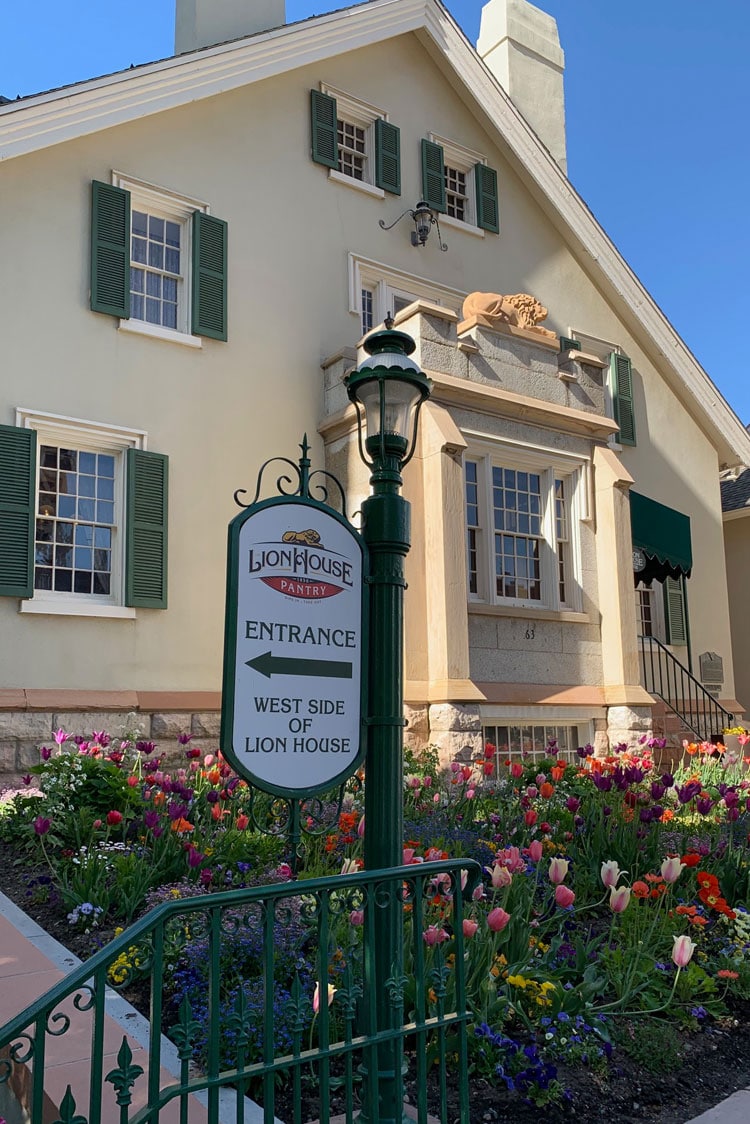 Being polygamist who fathered 57 children with a dozen wives, he need to accommodate his family under one roof. I personally don't know how they did it with 20 bedrooms on the second floor.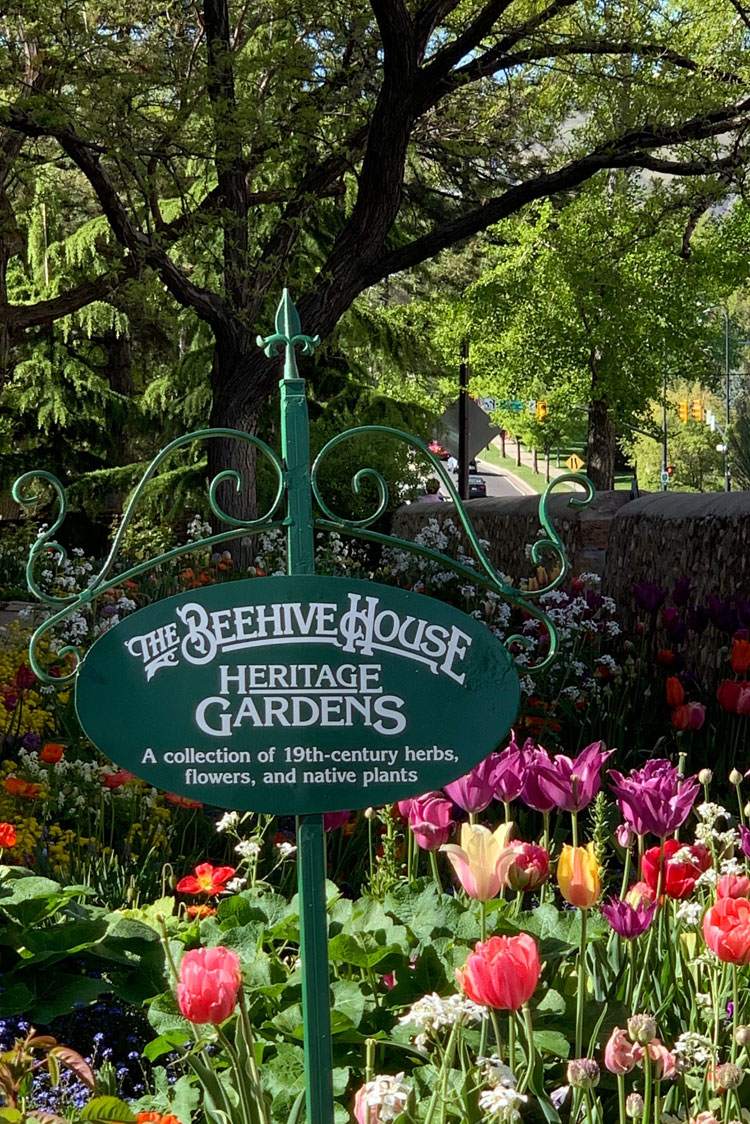 The style of the home has that old colonial style that I see in New England. As I traveled the area, I can't imagine that life was easy, even if you had money as a settler.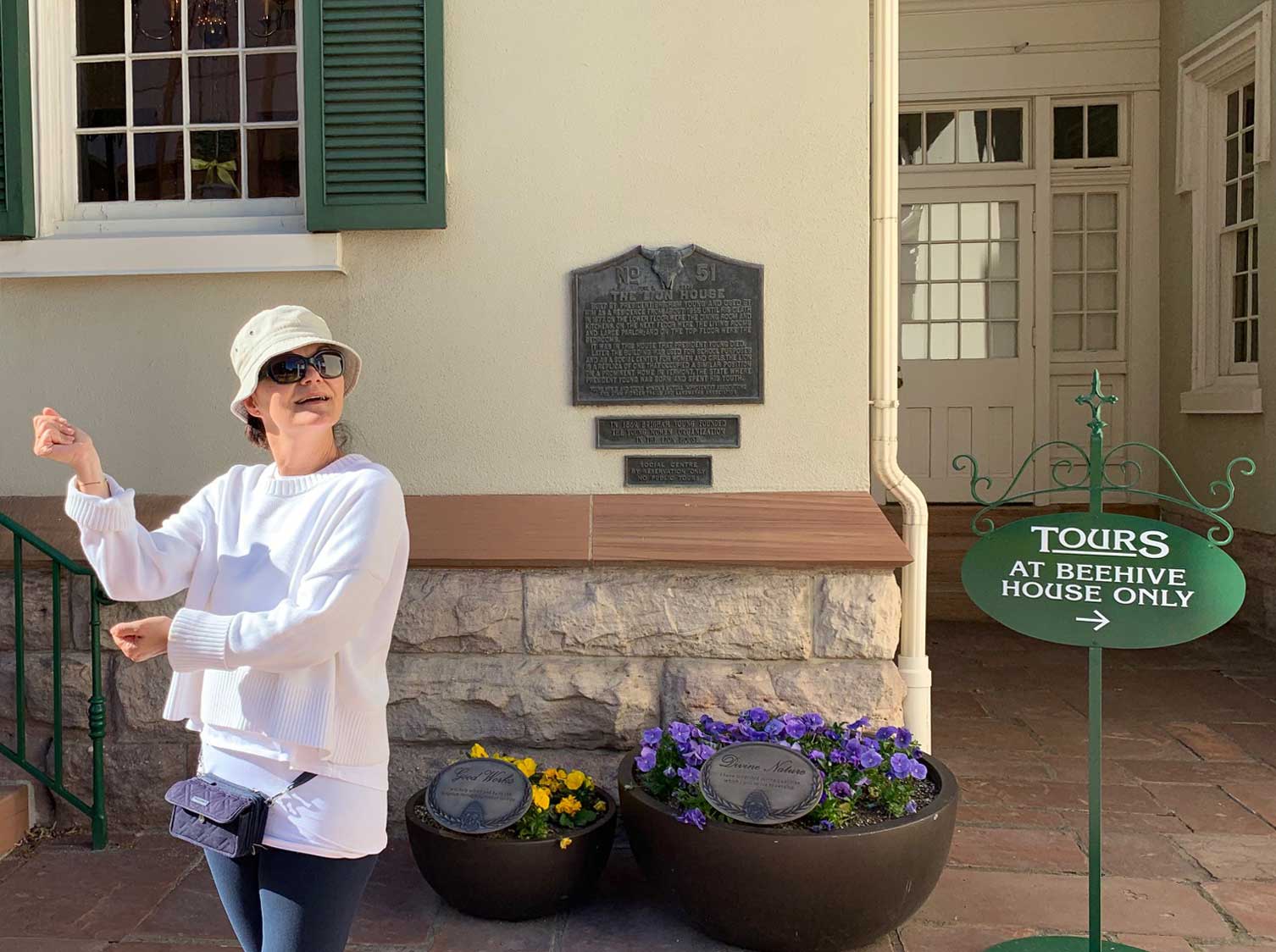 7. City Creek Shopping Center
Now ladies, what is a trip without a little shopping? No matter where I go I love to window shop even if I don't purchase anything. It's still a great way to see what people are interested in the area that I'm visiting.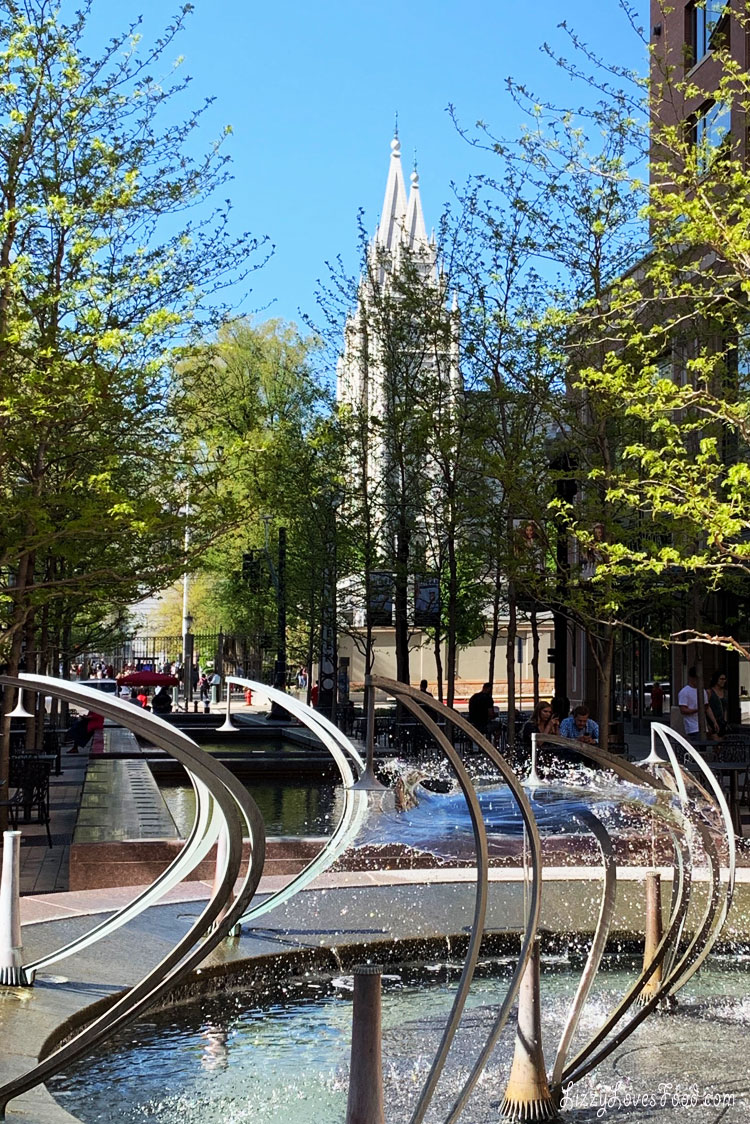 City Creek Shopping is right across Temple Square so it's just a walk across the street but there is plenty of parking in the area.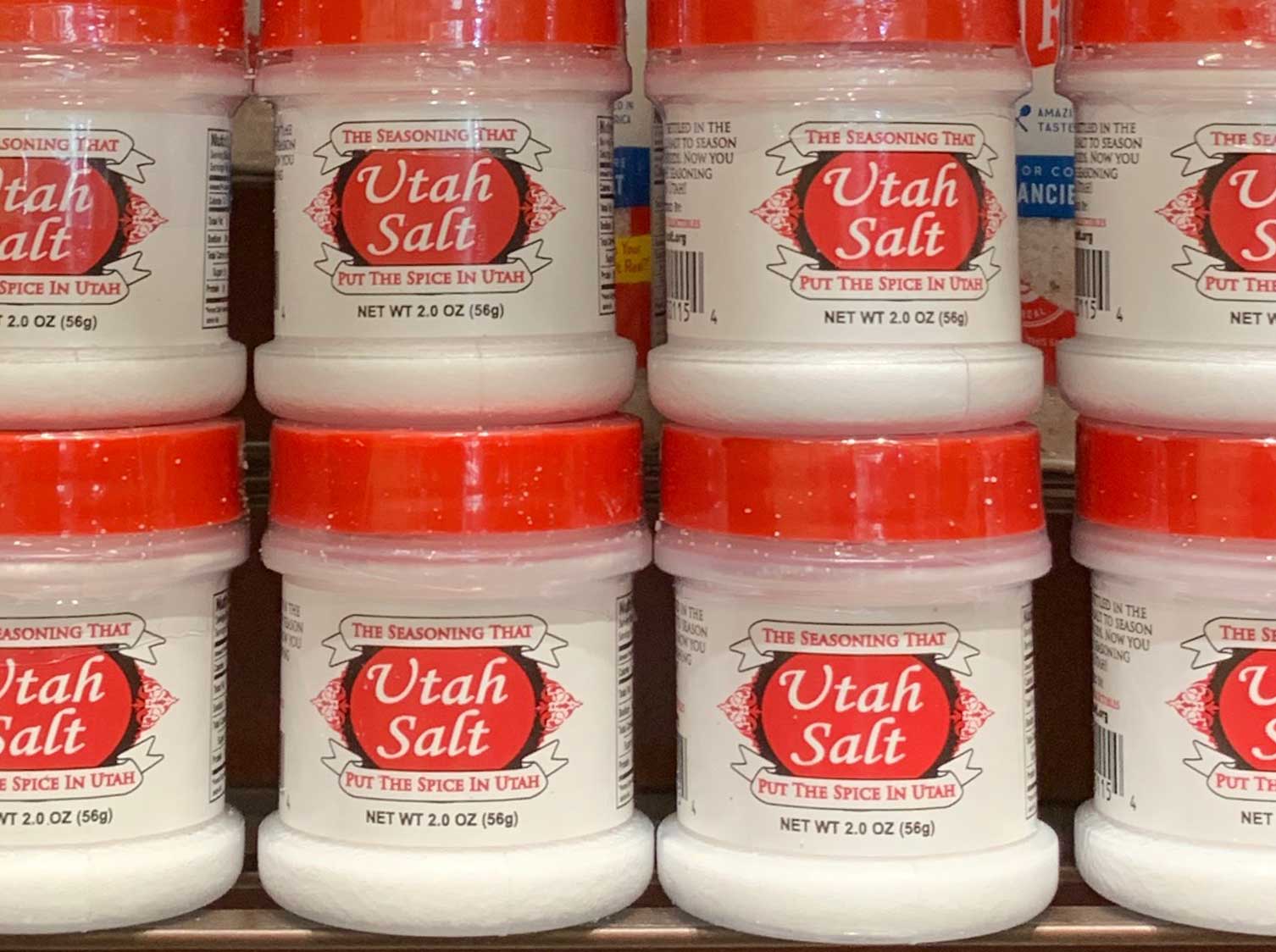 With a variety of stores to pick from, don't miss Everything Utah to grab a souvenir.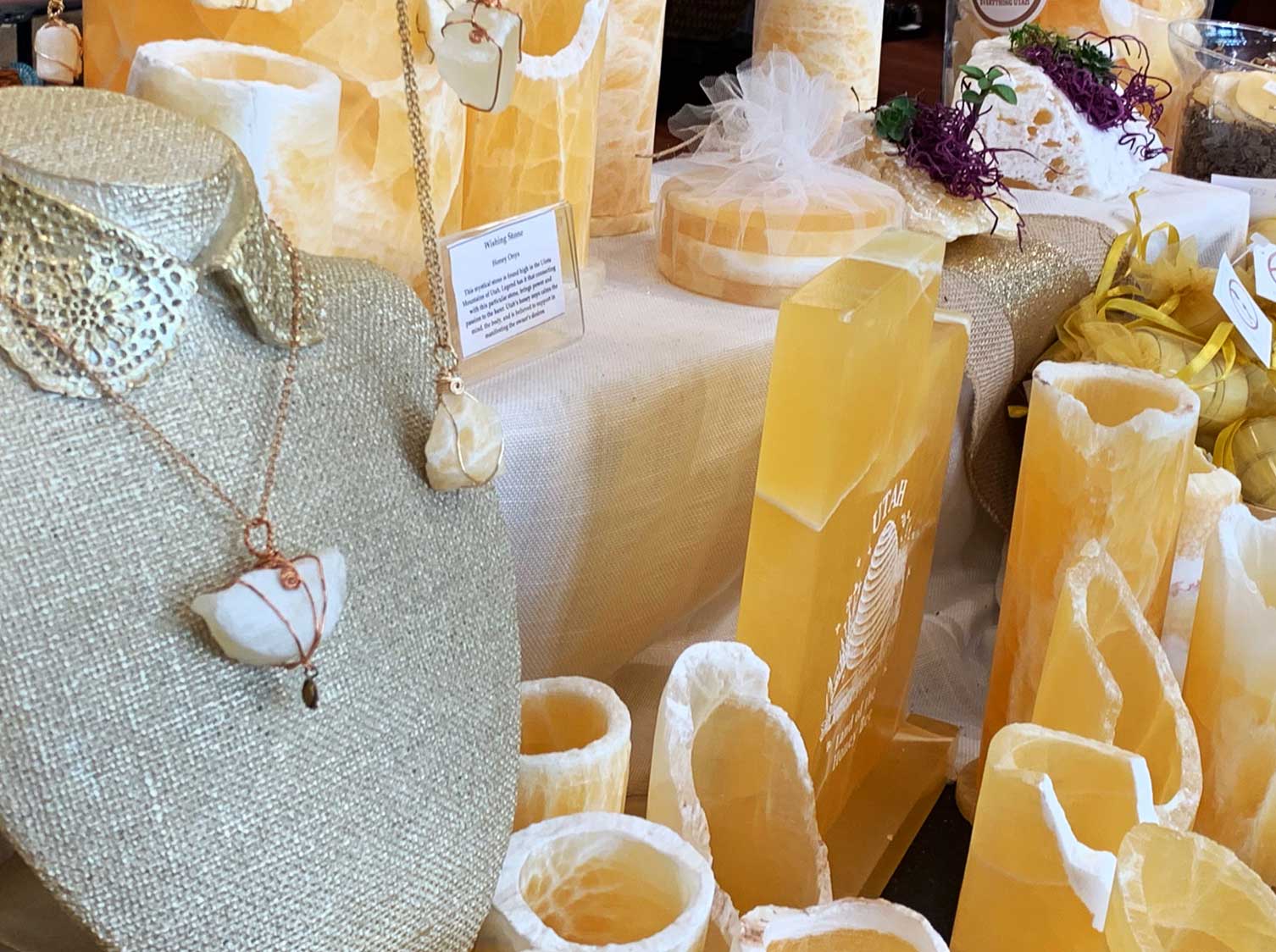 Places to Eat
If your gluten-free or vegan have no fear, Salt Lake City is here. Truly a heaven of affordable restaurants that are geared to vegan and gluten-free items.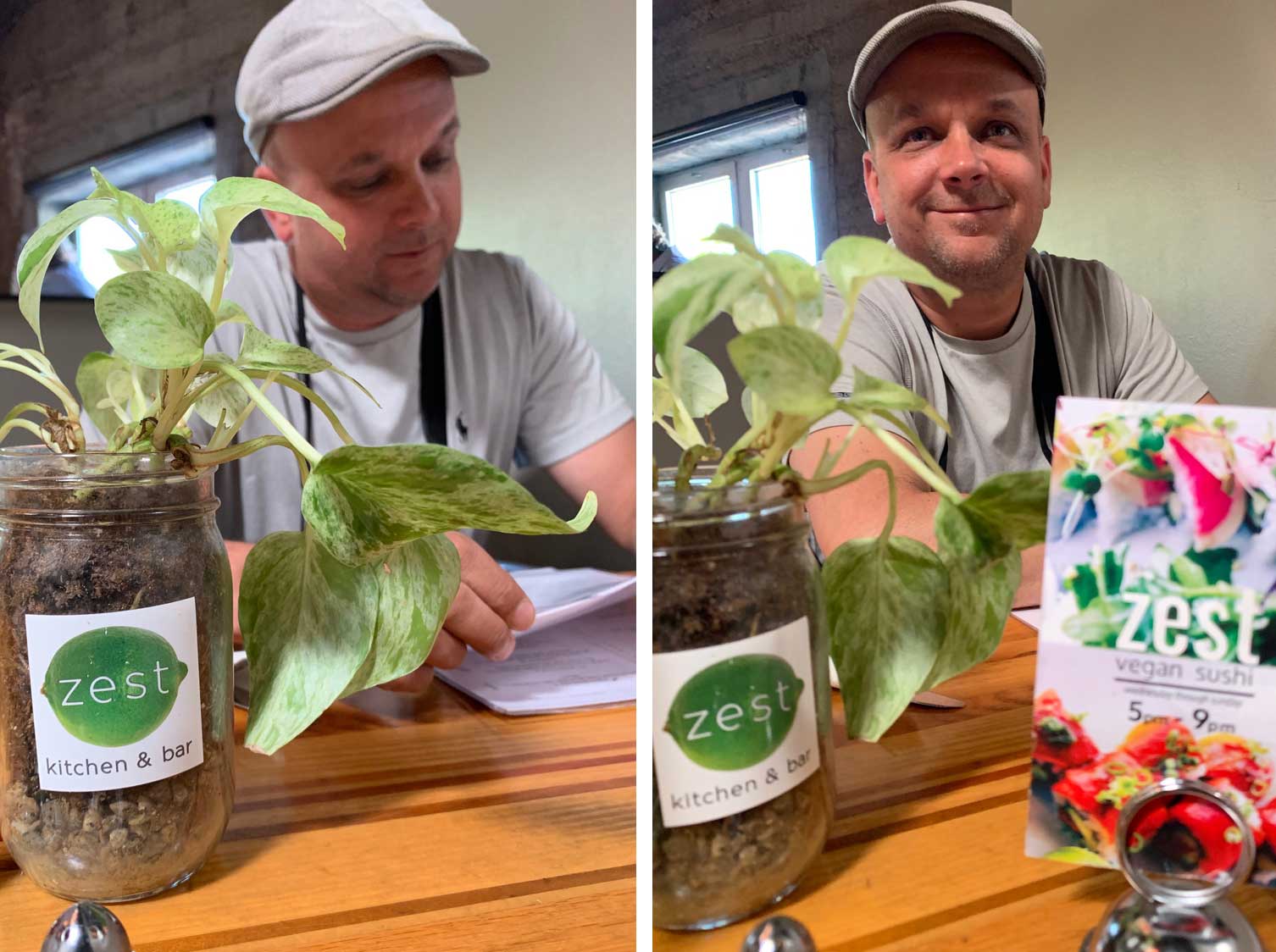 8. Zest Kitchen & Bar
We came for brunch and have there Ivy League brunch cocktail that was better then a Blood Mary for brunch. Then I ordered the polenta that had a little spice but perfect for dipping in a sweet sauce. After ordering 3 different entrees and 2 glasses of raspberry ice tea, it was time to get the check before I exploded! Price: $62.00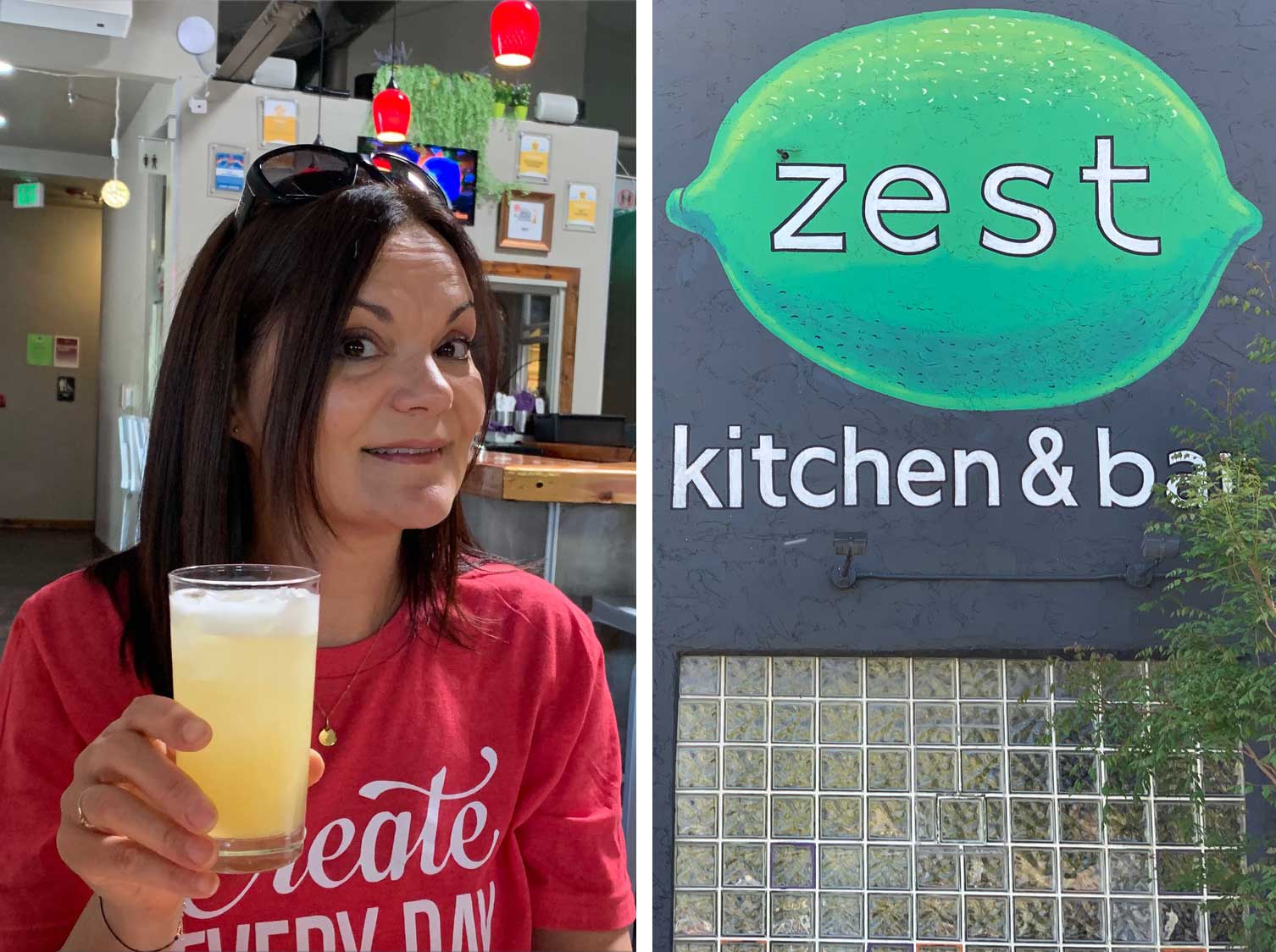 Here are a few pictures of what we tried and if your not a fan of vegan cuisine, you might change your mind once you have eaten at Zest. We fell in love with the place. Yum!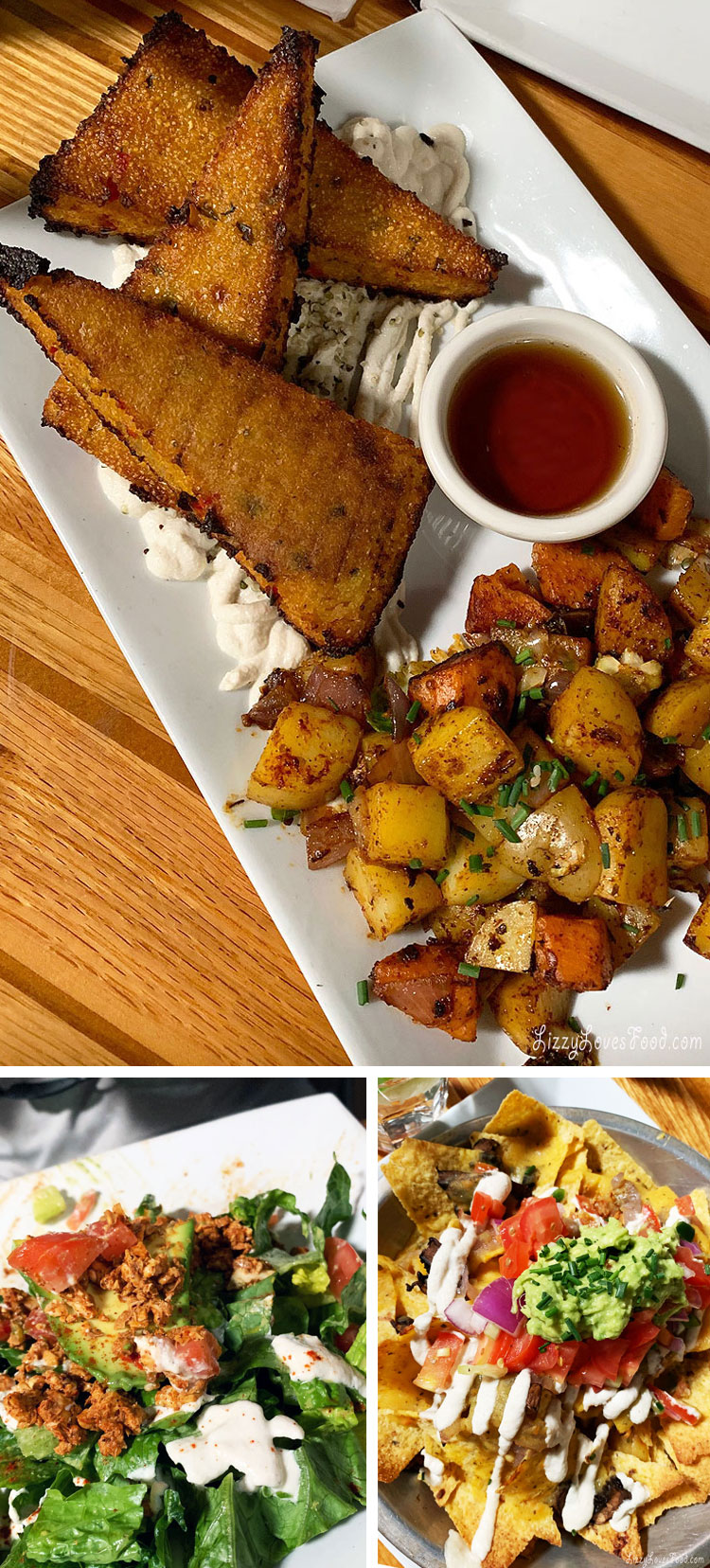 Other Gluten-Free and Vegan Restaurants in the Area
Buds - great for sandwiches


509 E 300 S, Salt Lake City, UT 84102

BoltCutter - Mexican twist to food


57 E Gallivan Ave, Salt Lake City, UT 84111

All Chay - Vietnamese cuisine


1264 W 500 N, Salt Lake City, UT 84116

Monkey Wrench - light lunch with ice cream


53 E Gallivan Ave, Salt Lake City, UT 84111

Big O - best vegan donuts in town


248 W 900 S, Salt Lake City, Utah, USA

Passion Flower Cafe - French-style vegan breakfast


165 East 900 South, Salt Lake City, UT 84111
9. Passion Flower Cafe
On ever trip I take, there is one thing that I constantly look for and that is a coffee shop. Most of the time I can always find a Starbucks but nothing beats a real cup of coffee were the locals hang out with a little pastry for an afternoon delight.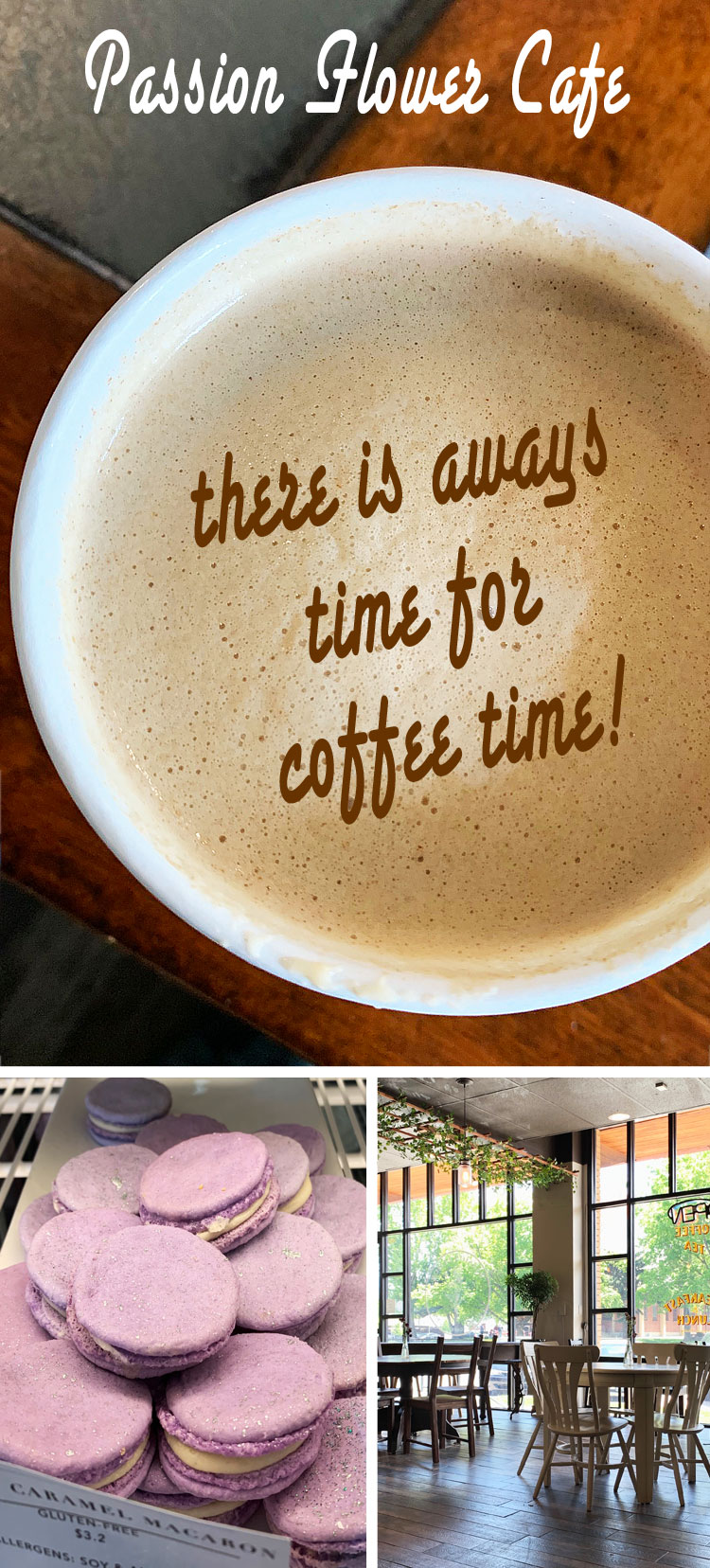 Passion Flower Cafe is decorated in a cute French-Country-Style that made us sit back and relax with vegan goodies that anyone would enjoy!
Places to Stay
Best Western
798 W 1425 N, Layton, UT 84041
We loved this place it, was close to Adams Canyon and the Hill Aerospace Museum. Breakfast was served in the morning and was delicious. The best hotel breakfast I have had so far.
Price for our stay: $119 per night
Hyatt House
140 S 300 W, Salt Lake City, UT 84101
We picked a hotel to walk around downtown and explore a revamp town. Great location, very clean and pet-friendly for your furry friends.
Price for our stay: We used our points from our credit-card.
10. Ride the UTA Tran
Ride the Tran and tour the city, which is easy to follow the route. There is also car rentals right at the airport that are right outside of the terminal. We definitely would recommend a car rental for touring around the area.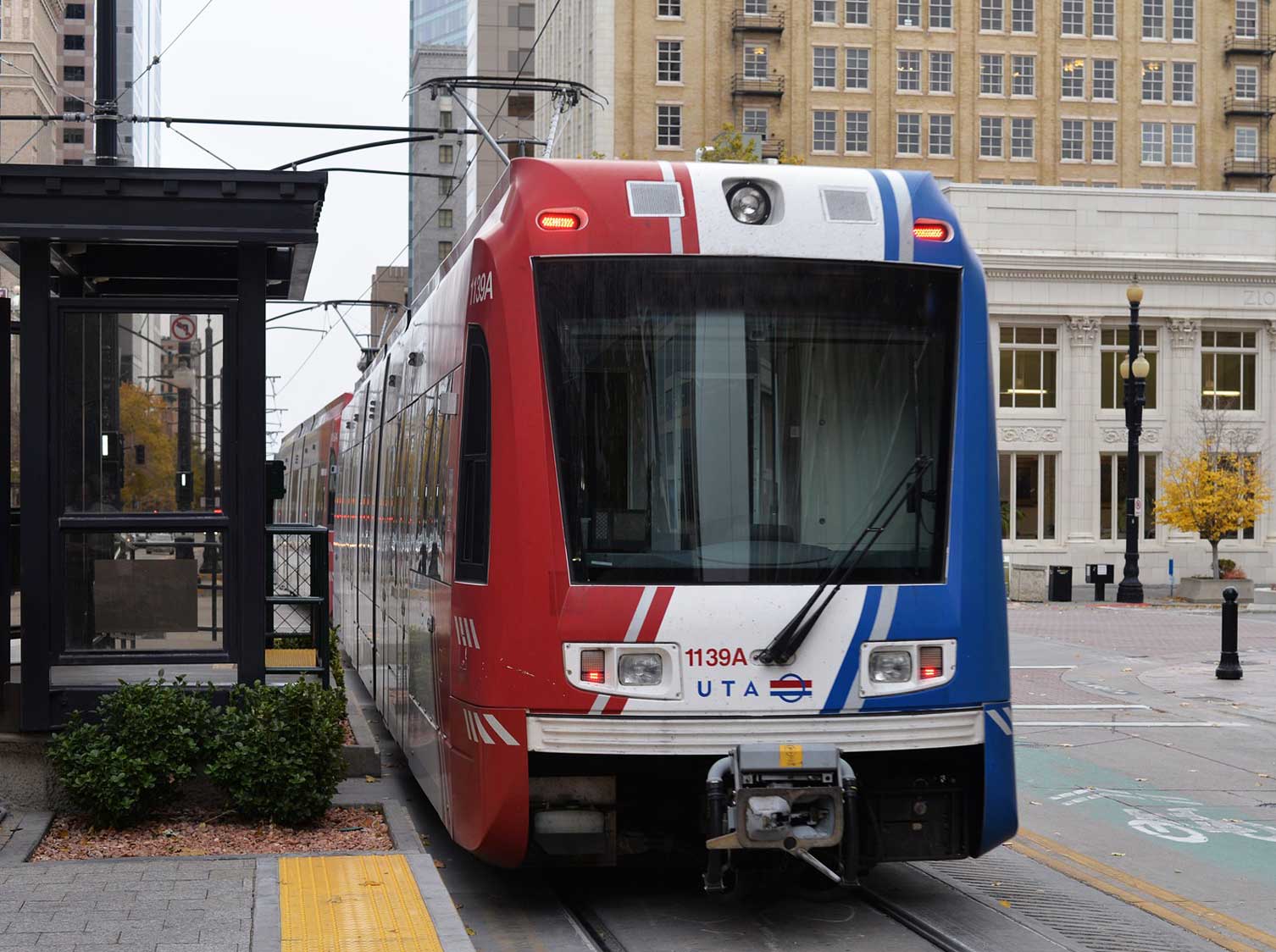 While we were in Salt Lake City we were able to walk around or take the Tran that will also run to the airport. A variety of transportation is offered to the public which is operated by the Utah Transit Authority.
operates buses

light rail vehicles

commuter rail cars covering an area of 1,600 square miles
Video Tour
My Birthday getaway was perfect and I would definitely visit again, Bon Voyage!
FYI: photos were taken with my iPhone XS
Please Donate
While in Utah, I viewed a film on human traffic that is so disturbing. I was able to meet the wonderful people behind this organization that completely need our help to continue their good work to STOP HUMAN TRAFFIC. In every city I have lived in with Jeffrey, I am always shocked on the local news reporting how many people are always found in Human Traffic.
Please Donate > Operation Underground Railroad
Other Charming Mountain Getaways :
More Travel Guides
★ Like this post? ★ Give it a star rating below! ★ Let us know in the comments below or on social media using #LizzyLovesFoods and tag us @LizzyLovesFoods
Parks in Virginia
[pt_view id="5d854ed4by"]