A visit to Abraham Lincoln Memorial was our first sight seeing tour in Washington, DC. We got on the train and off we went. Once we got there we couldn't believe how many people were there from around the world. I have to say the best part of living here in the Washington D.C. area is how close you are to all the history that has made America a great place to live. To see where we have been and where we are going. Its truly is an experience and families should take their children to see the amazing history of our great country.
As we walk in our sneakers, I can't stress enough on how much walking you will do around the memorial. You'll also need your drinking bottle to keep some water cold which we only buy tough stainless steel water bottle. The water or any drink will stay cold for up to 12 hours. Then of course you will need a trusty backpack that won't hurt your back, especially if you suffer from back issues such as myself. We have ADIDAS shell and mesh backpack. It's light but most of all it has a support fit which makes it comfortable for long walks. Then there are 2 bento boxes for lunch. I love these because you can put your sandwich and then snacks in one container. I hate using plastic bags because they will get all mushy in your bag while you walk. Not to mention that there are NO places to eat around and the Food Trucks are full!
Abraham Lincoln Memorial is packed
like a rock concert!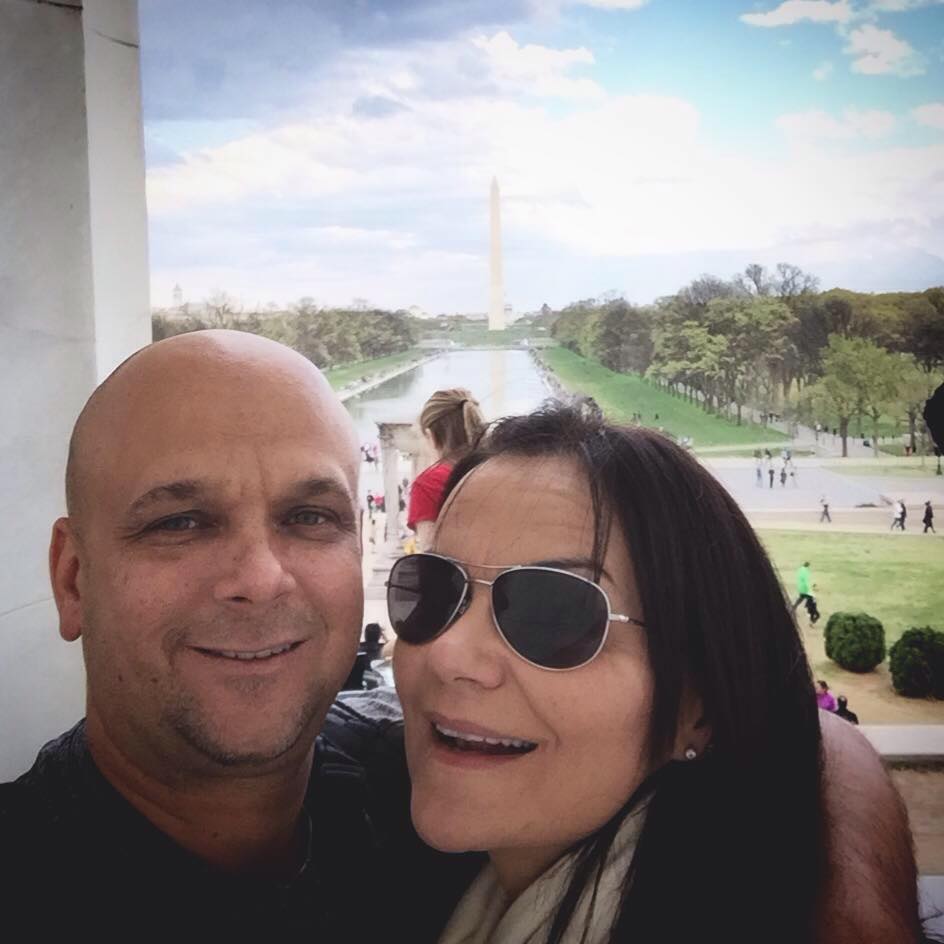 Jeffrey and I were a little taken back on how emotional the experiences is when you look around. There are tons of people and it is everyday of the week! It's like a rock concert with selfie sticks. Every one seems to be in the same amazement as we were. I can truly appreciate what a great country we live in and how hard our fourth fathers worked to create such a place. This travel day cost was $5 for the train. No Admission
"My dream is of a place and a time where America will once again be seen as the last best hope of earth." – Abraham Lincoln
My favorite things for a sightseeing tour: