There are endless things to do in Washington DC for a weekend trip.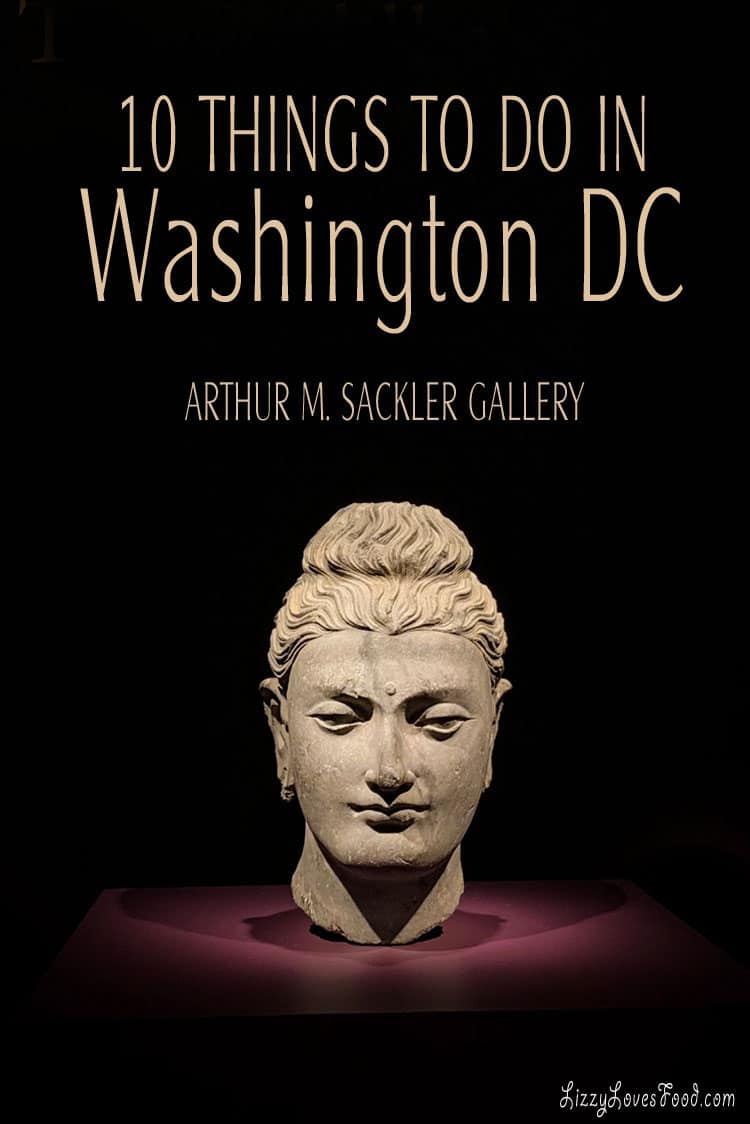 Now that I have been living here for about three years, one of the things I love best is visiting the museums and escaping without ever leaving DC. Here are my TOP 10 things to do in DC.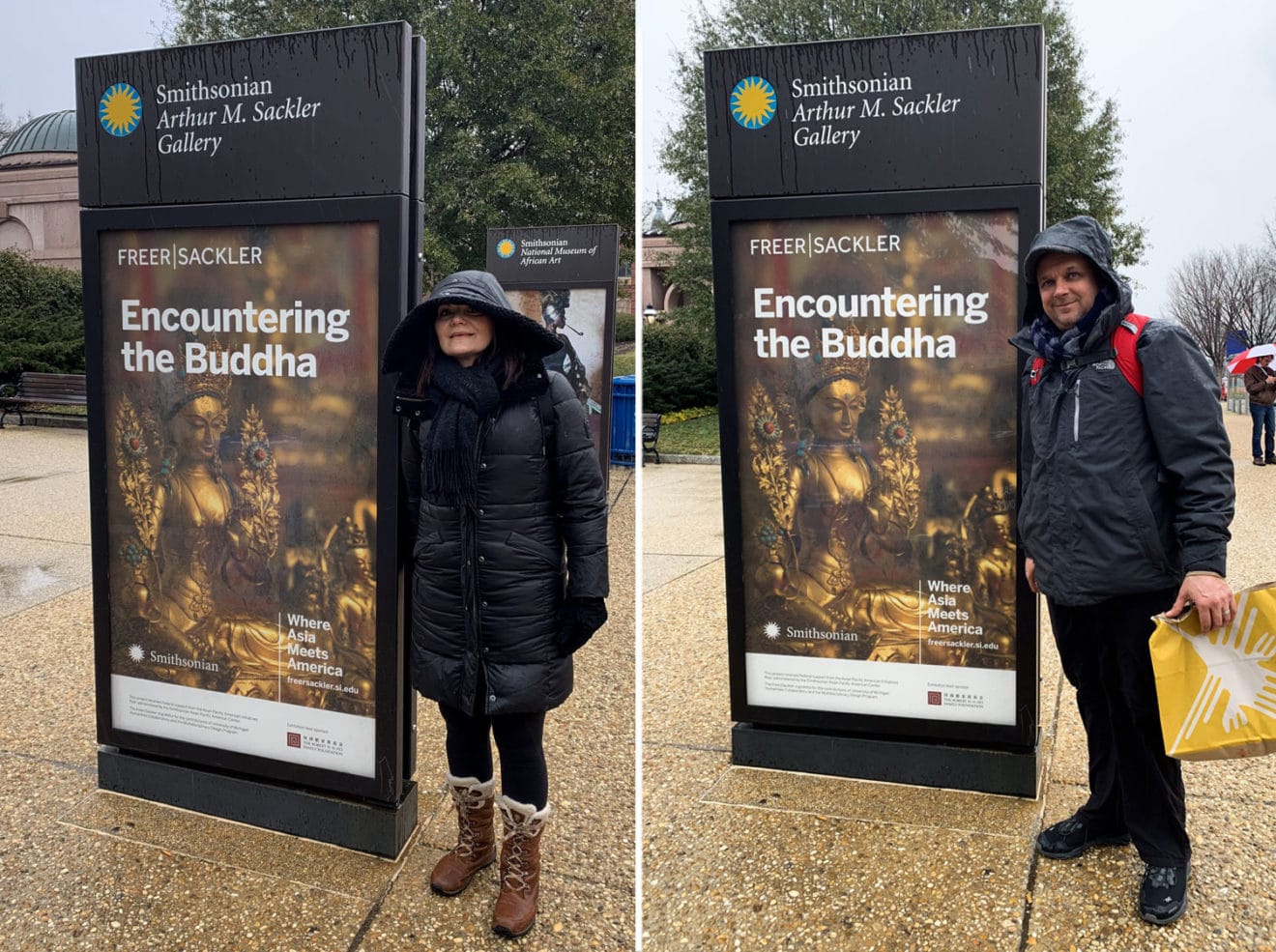 I know most people come to see the White House or Capitol Hill but after that what do you do? There is so much more! This pass weekend I decided to visit the Arthur M. Sackler Gallery which is part of the Smithsonian Museums.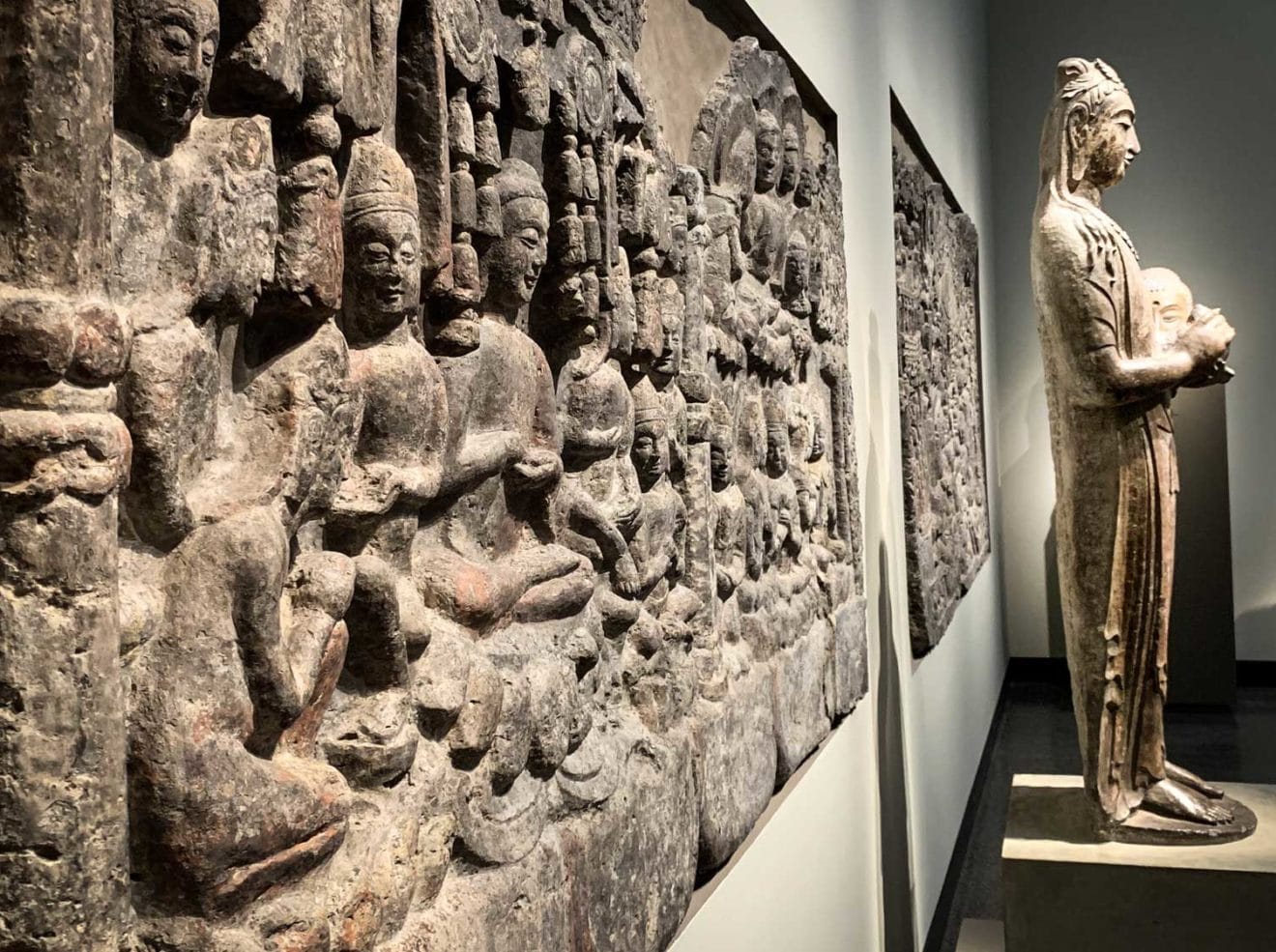 It's like being transported to Asian culture and exploring the beauty that has been created without leaving the country.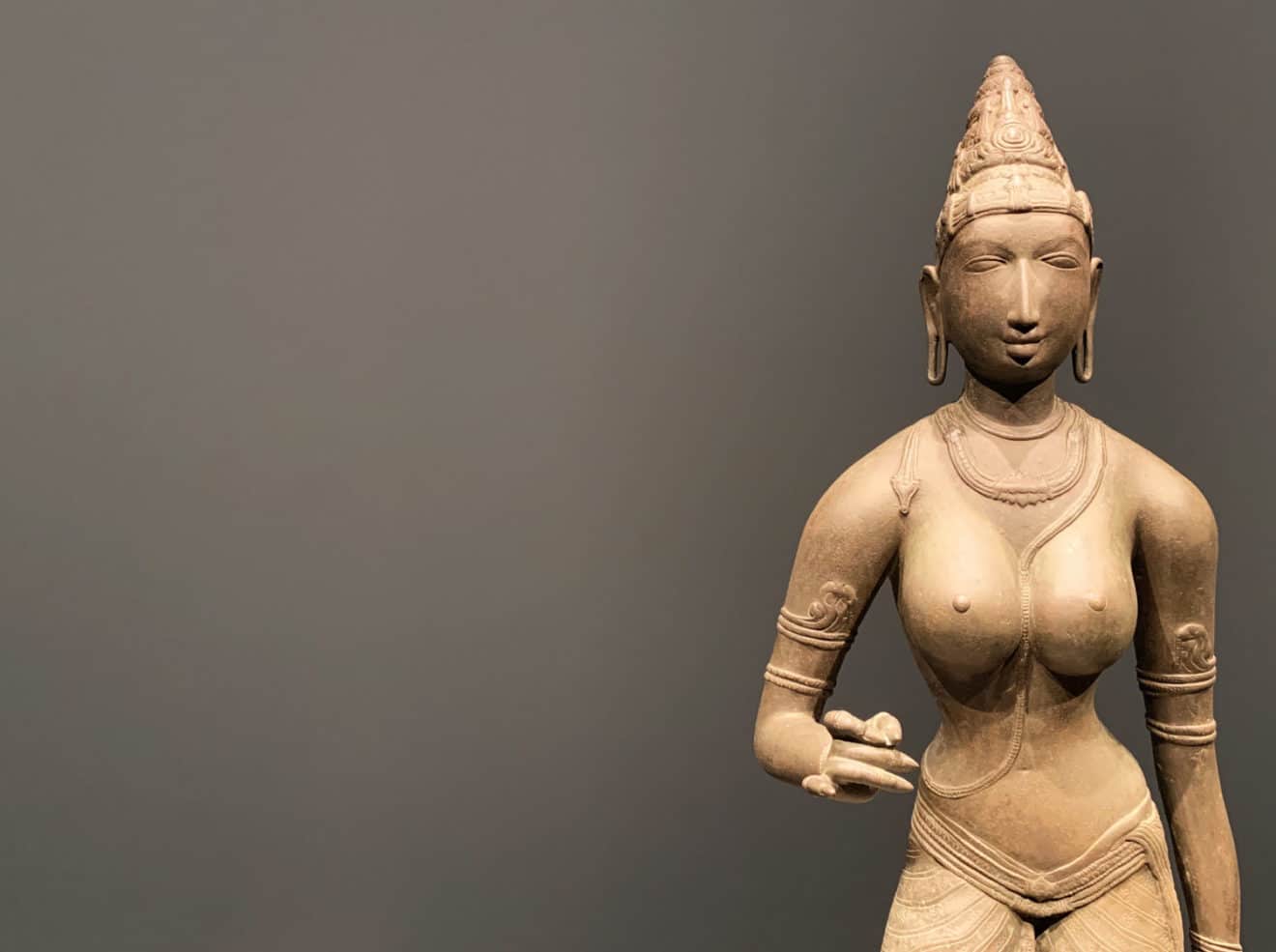 As you walk through the doors of Arthur M. Sackler Gallery an instant calmness comes over you. It is the most peaceful museum I've been to and you won't hear a sound.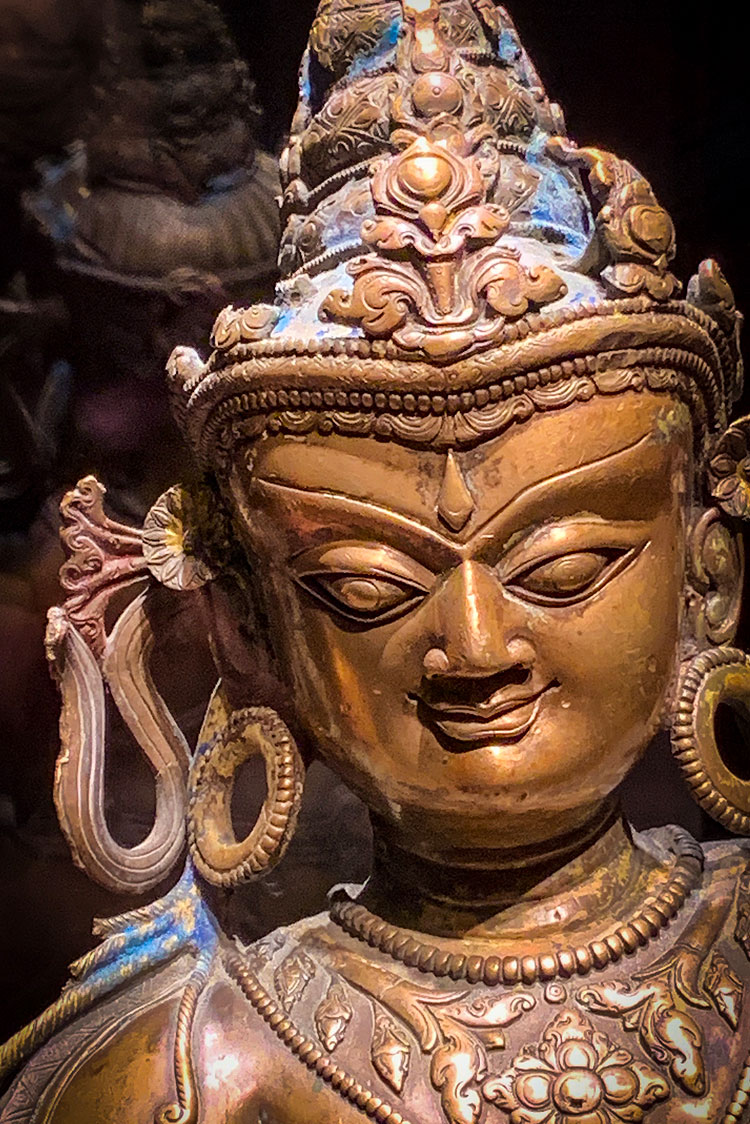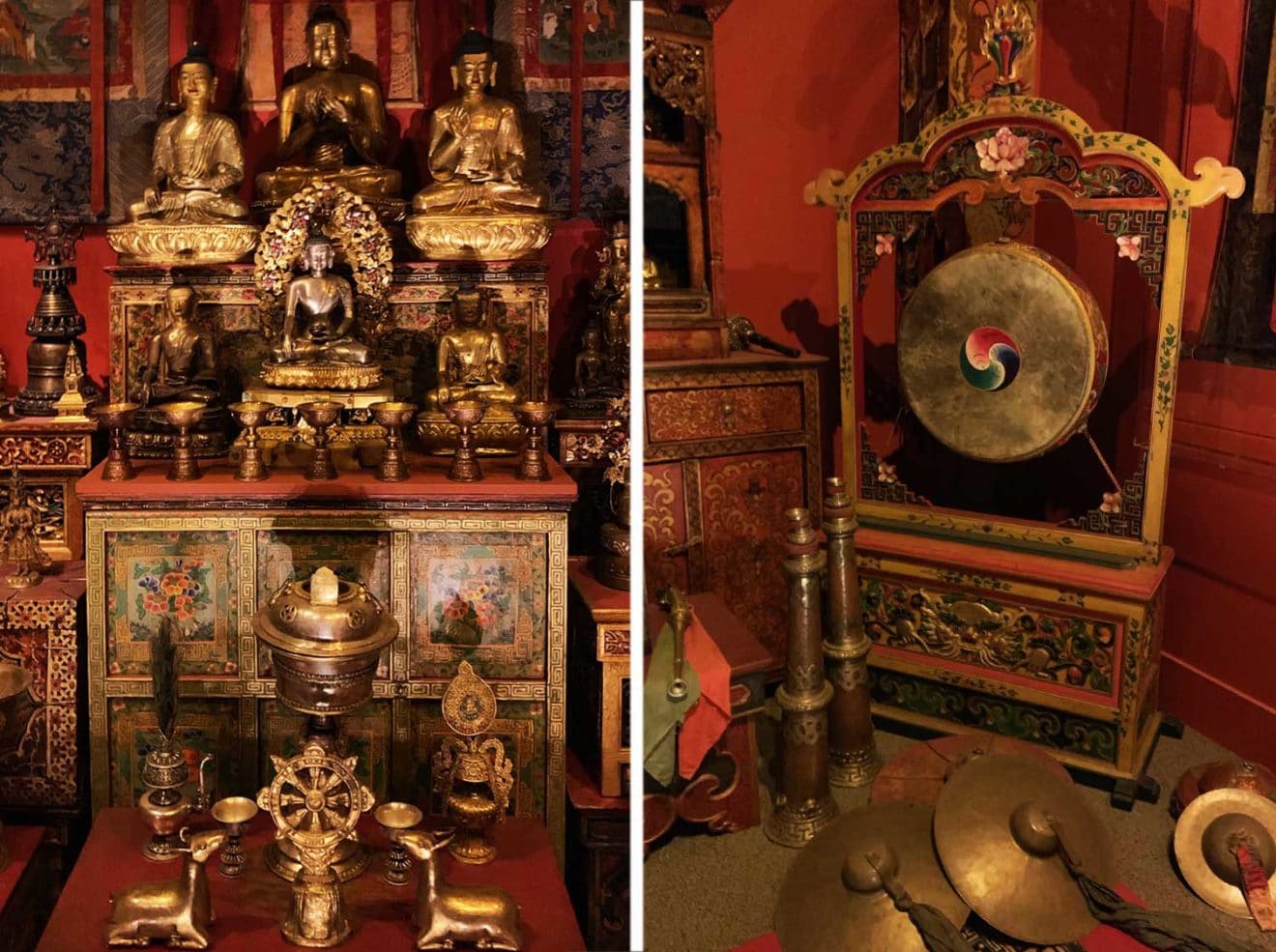 We entered the world of Buddha with statues from replicas that have been worshipped for centuries. There are people walking around with there beads as they pray to Buddha.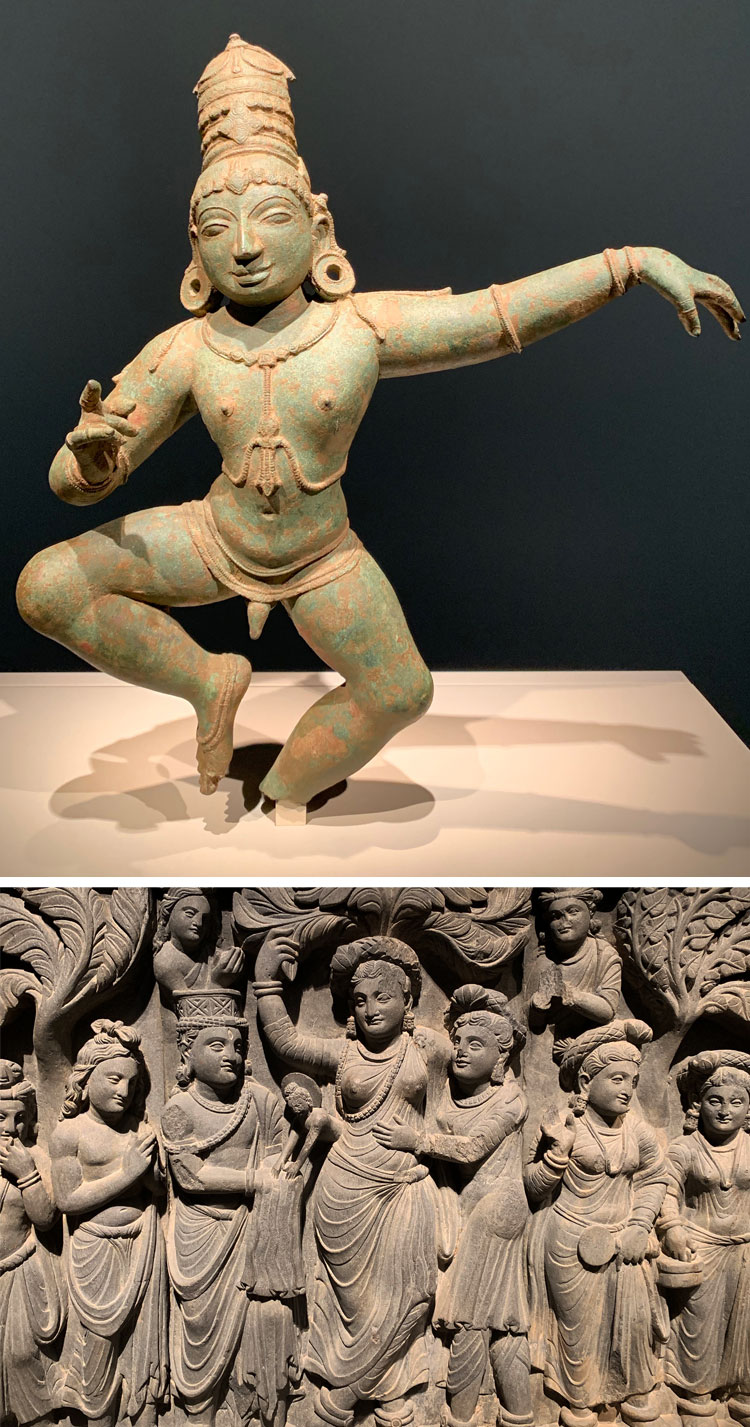 The biggest surprised was Charles Lang Freer Gallery. He was born in Kingston, New York. who was an American industrialist, art collector, and patron who donated to the museum.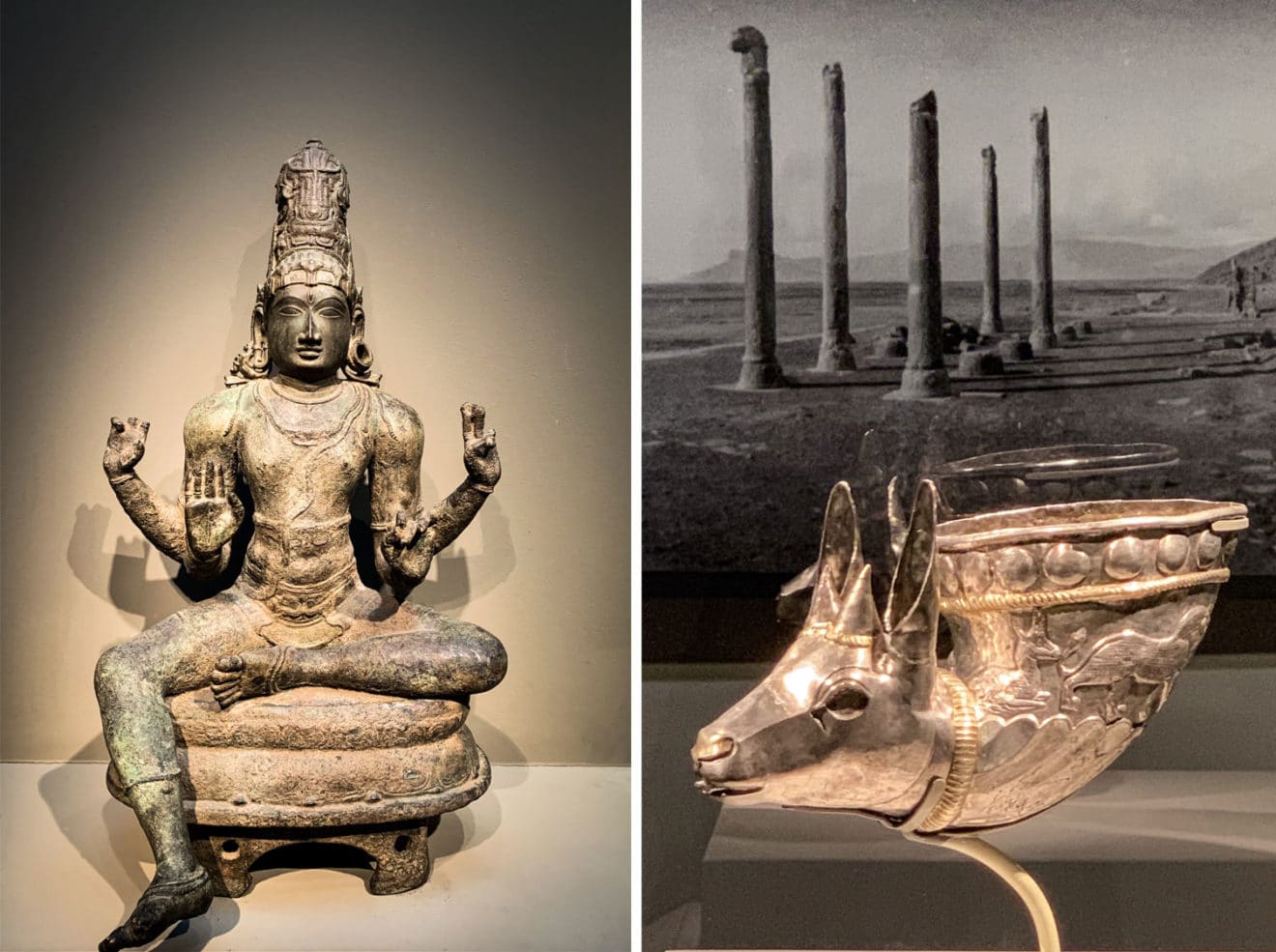 Jeff was surprised that Charles Freer worked at the same cement plant his father did which goes to show you what a small world we live in.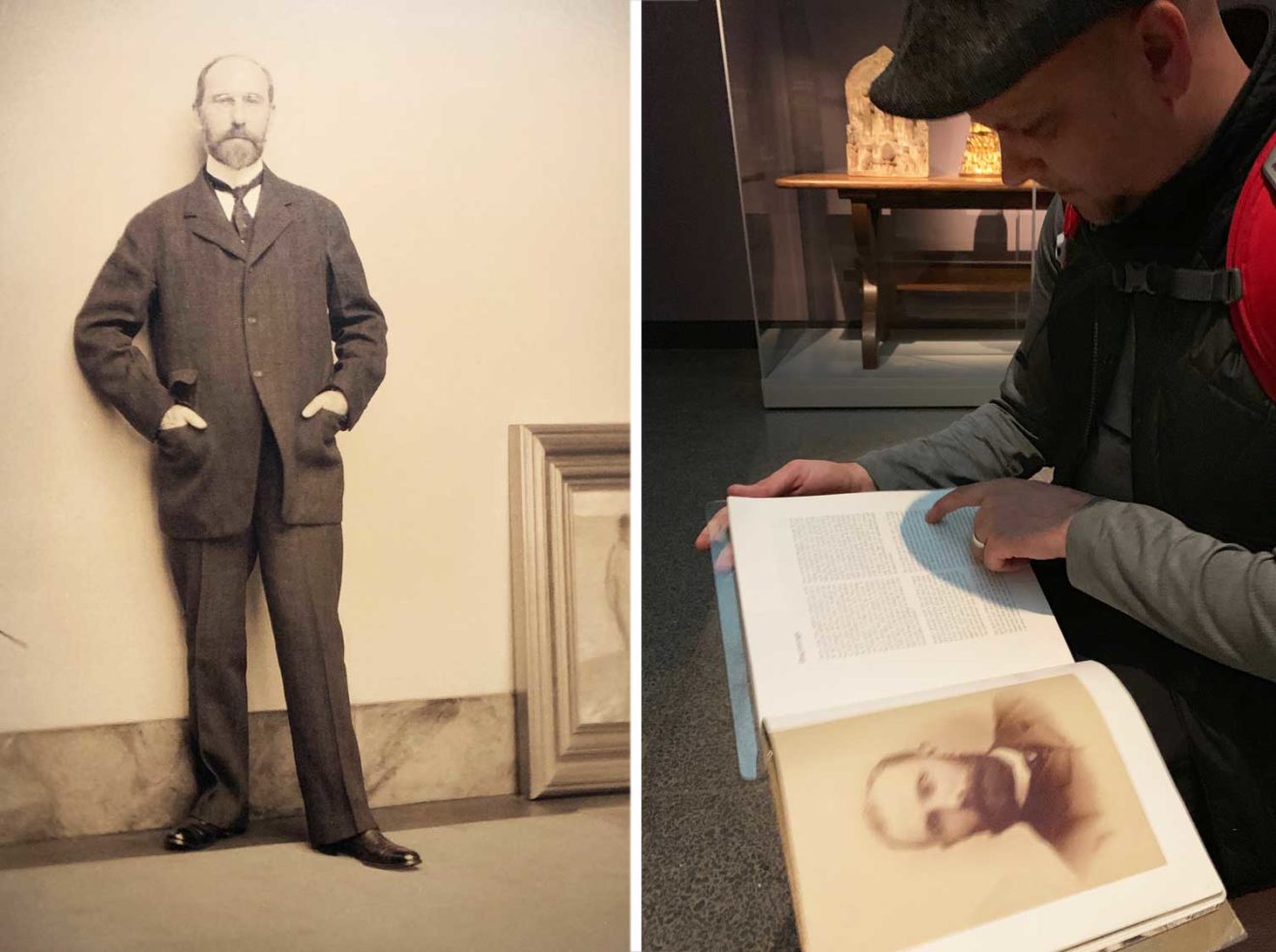 The porcelain blew me away on how silky perfect it remains with pieces dating back to 1368-1644. The plates and vases furniture with the lotus flower was the symbol to signify peace and prosperity during the Ming Dynasty. It was beautiful to see and made me feel like I was in somewhere in Asia at the same time.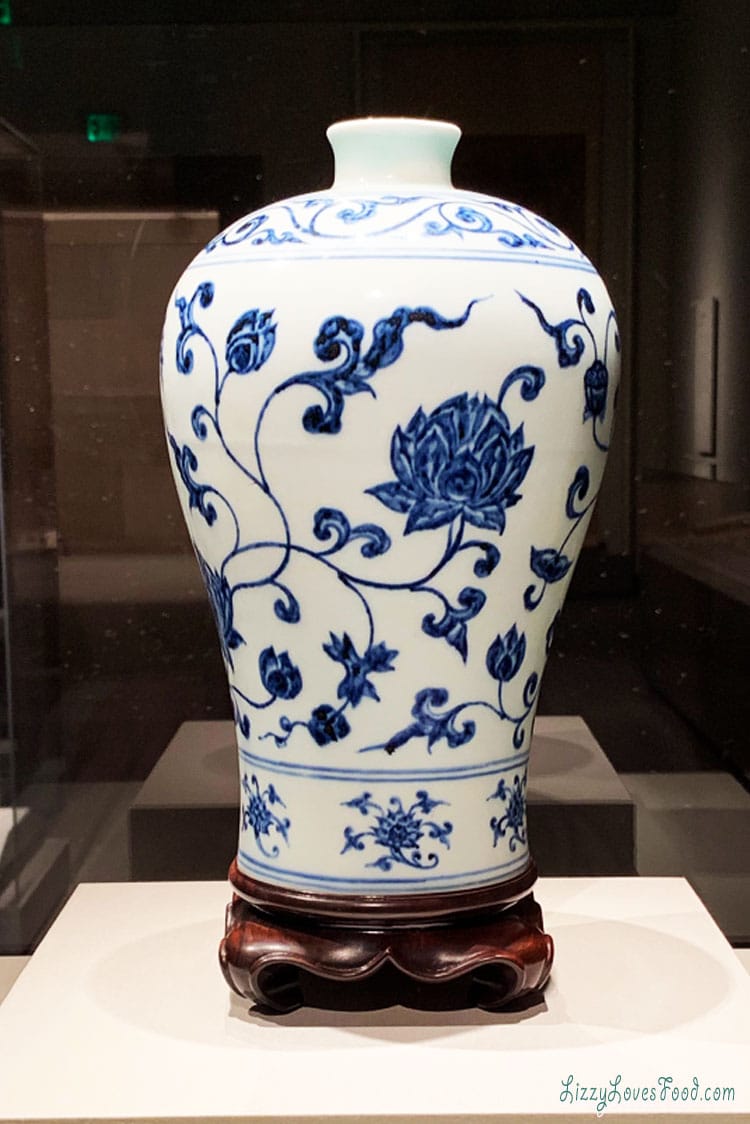 After our visit to the museum, it was time to eat, and I assure you DC has plenty of restaurants influenced by Asian cuisine. We decided to head over to China Chilcan which is located near the National Law Enforcement Officers Memorial.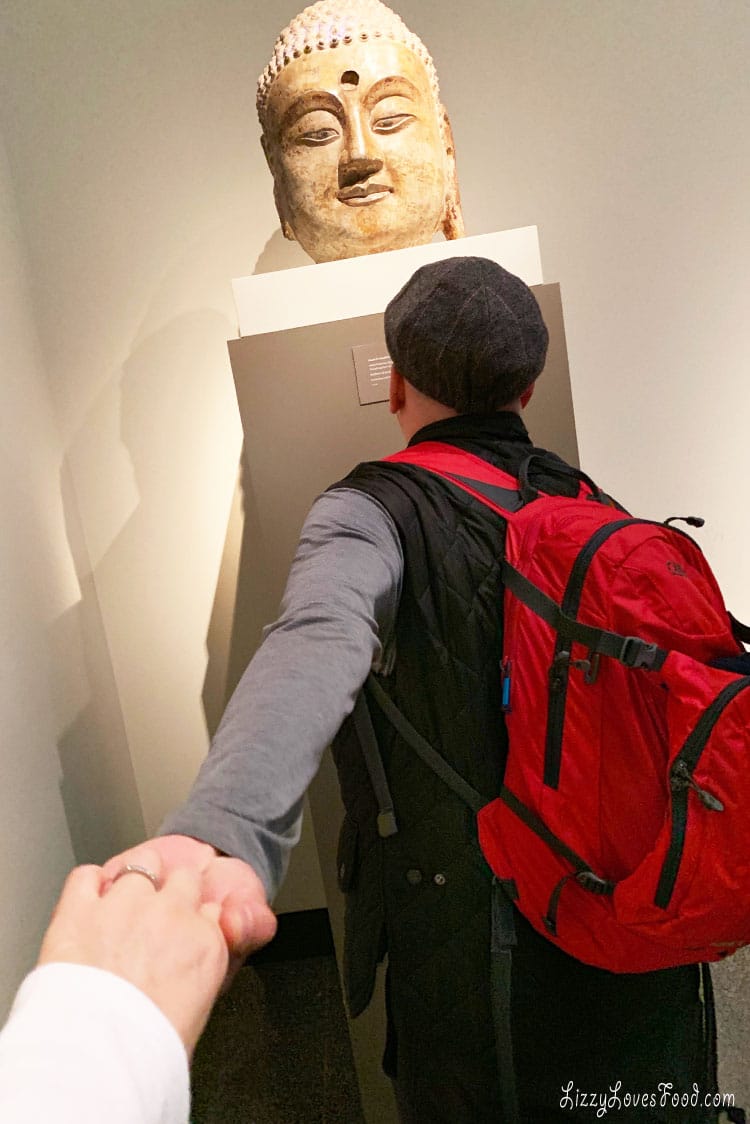 It was only a-propriety that we say a little prayer to Buddha before we departed for lunch. It's always amazing to me that a spiritual individual touched so many lives for so many centuries.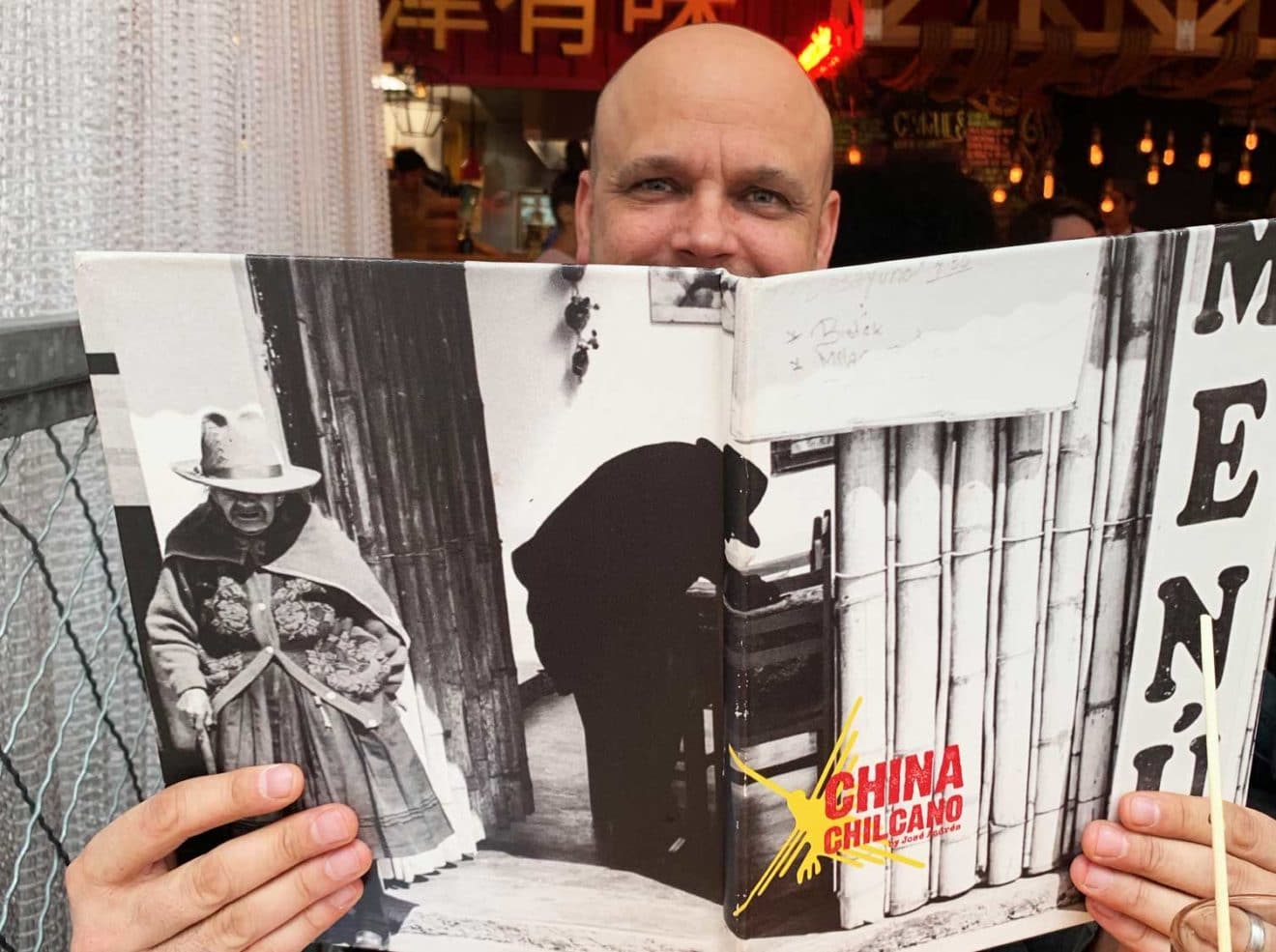 Jeff was pretty excited for lunch after our tour at Arthur M. Sackler Gallery for Asian Art. China Chilcan.is very well know in the DC area so I recommend making reservations just incase it's full.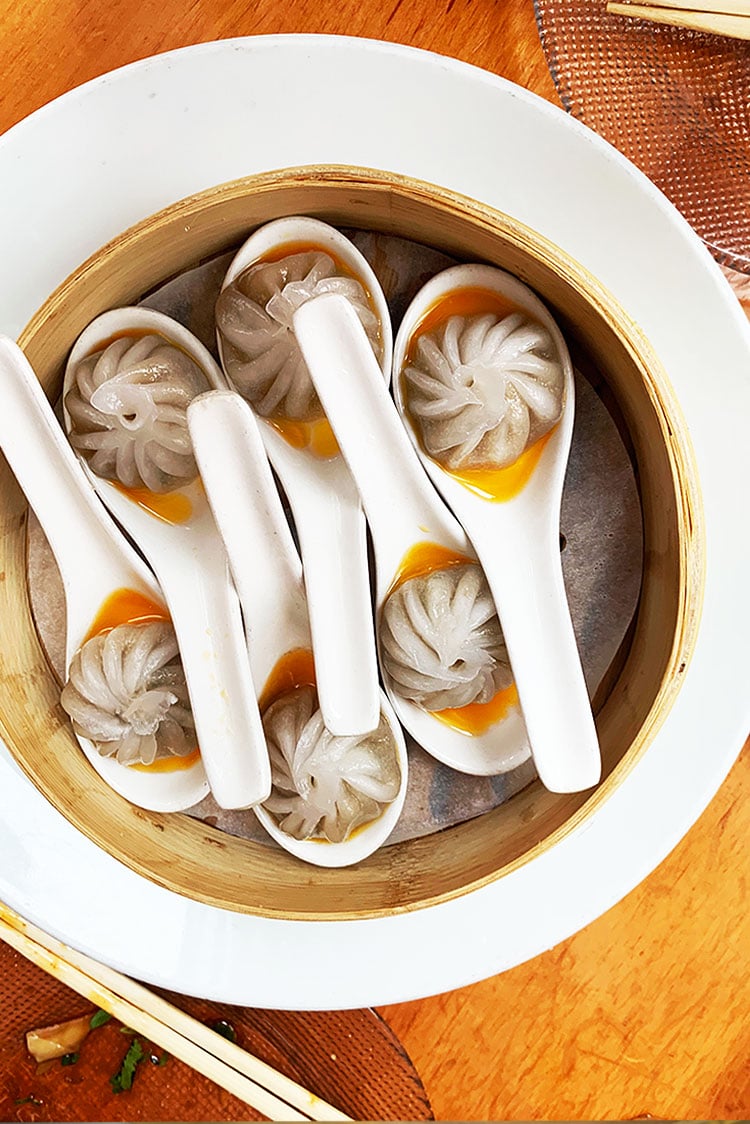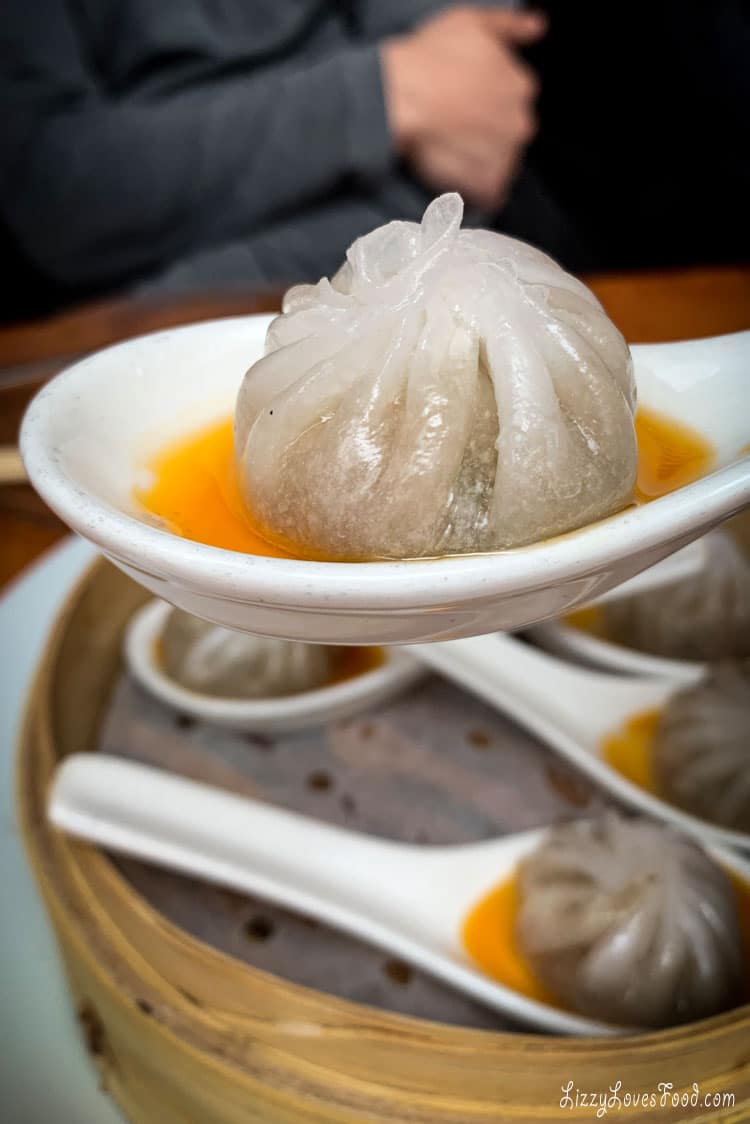 Knock you out with the best dim sum in town. The place has great service but the food is delicious! We decided to go overboard because it was our Anniversary so we ordered 6 different dishes and one for later!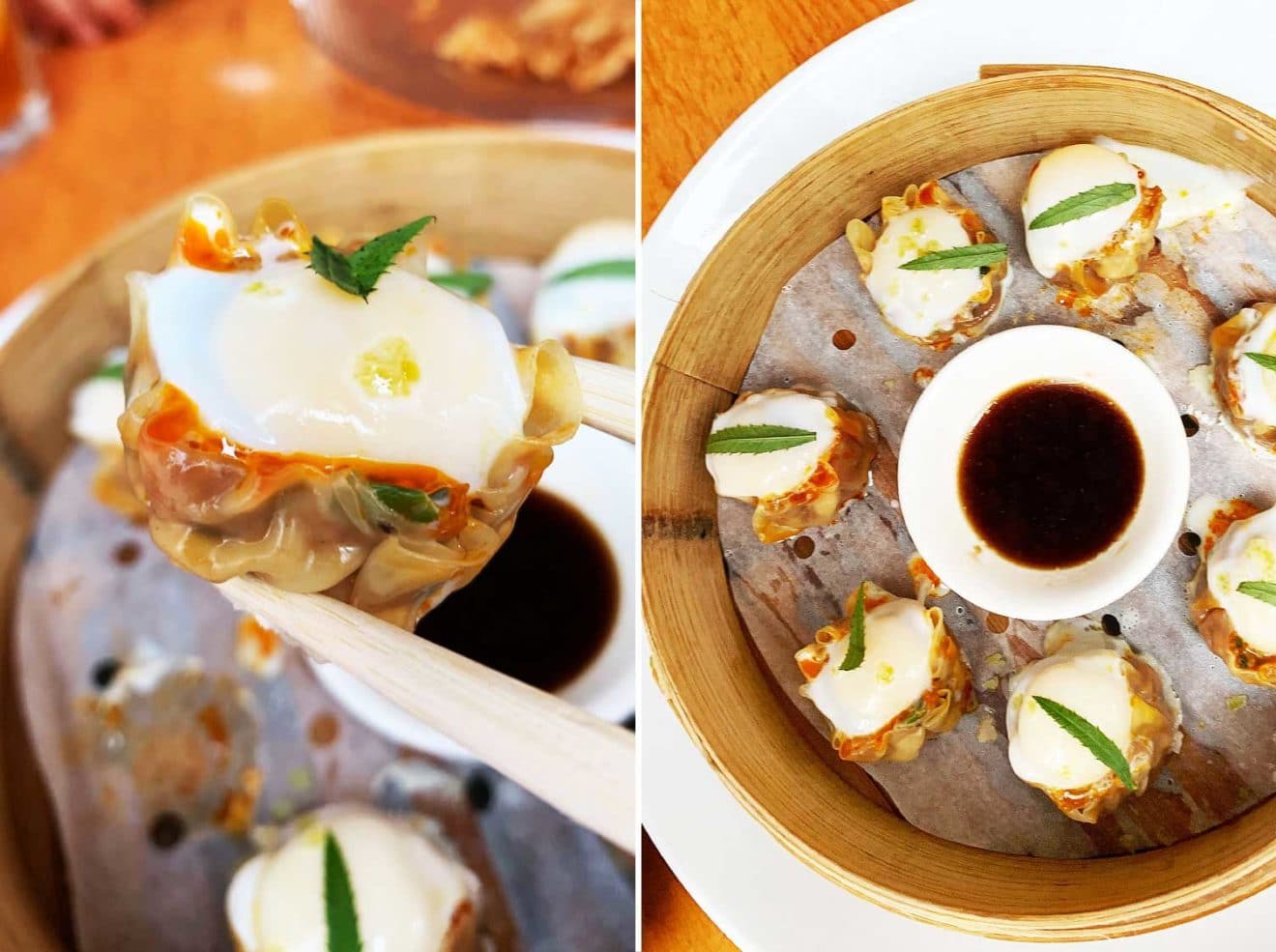 I was completely stuffed and so was Jeff which goes to show that we loved the food. If I could, I would of probably tried everything on the menu. The Tam Tam Noodles are to die for! Totally worth the cost:$120.00 with tip.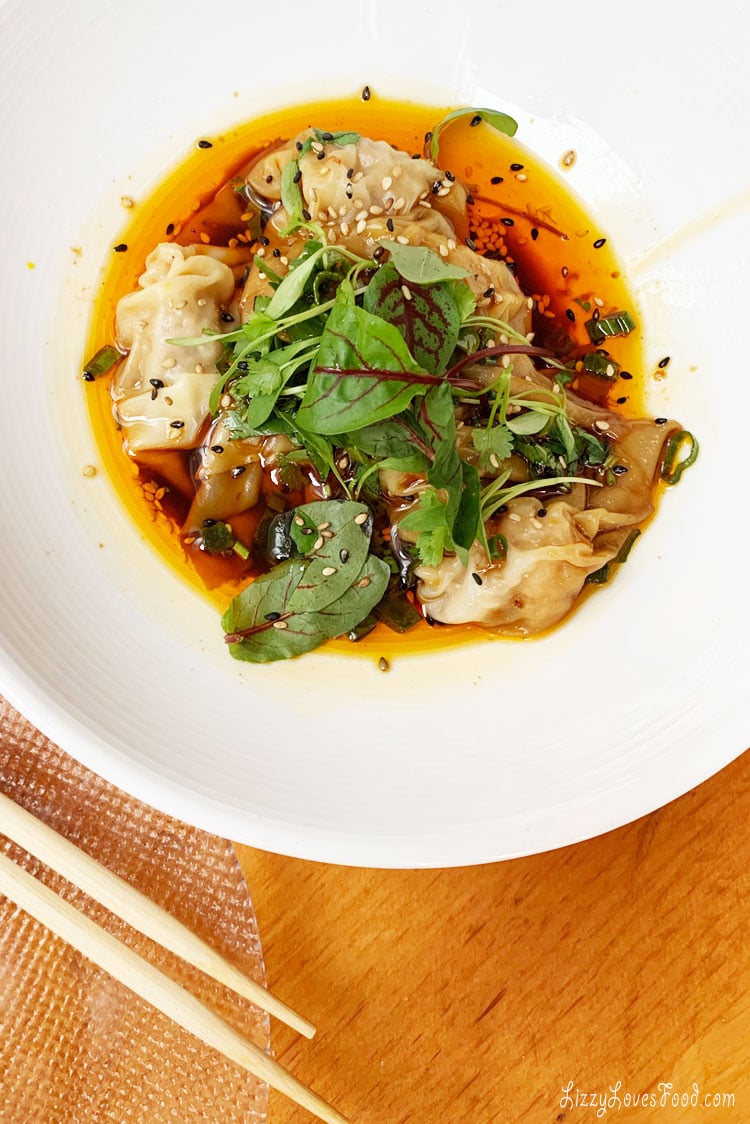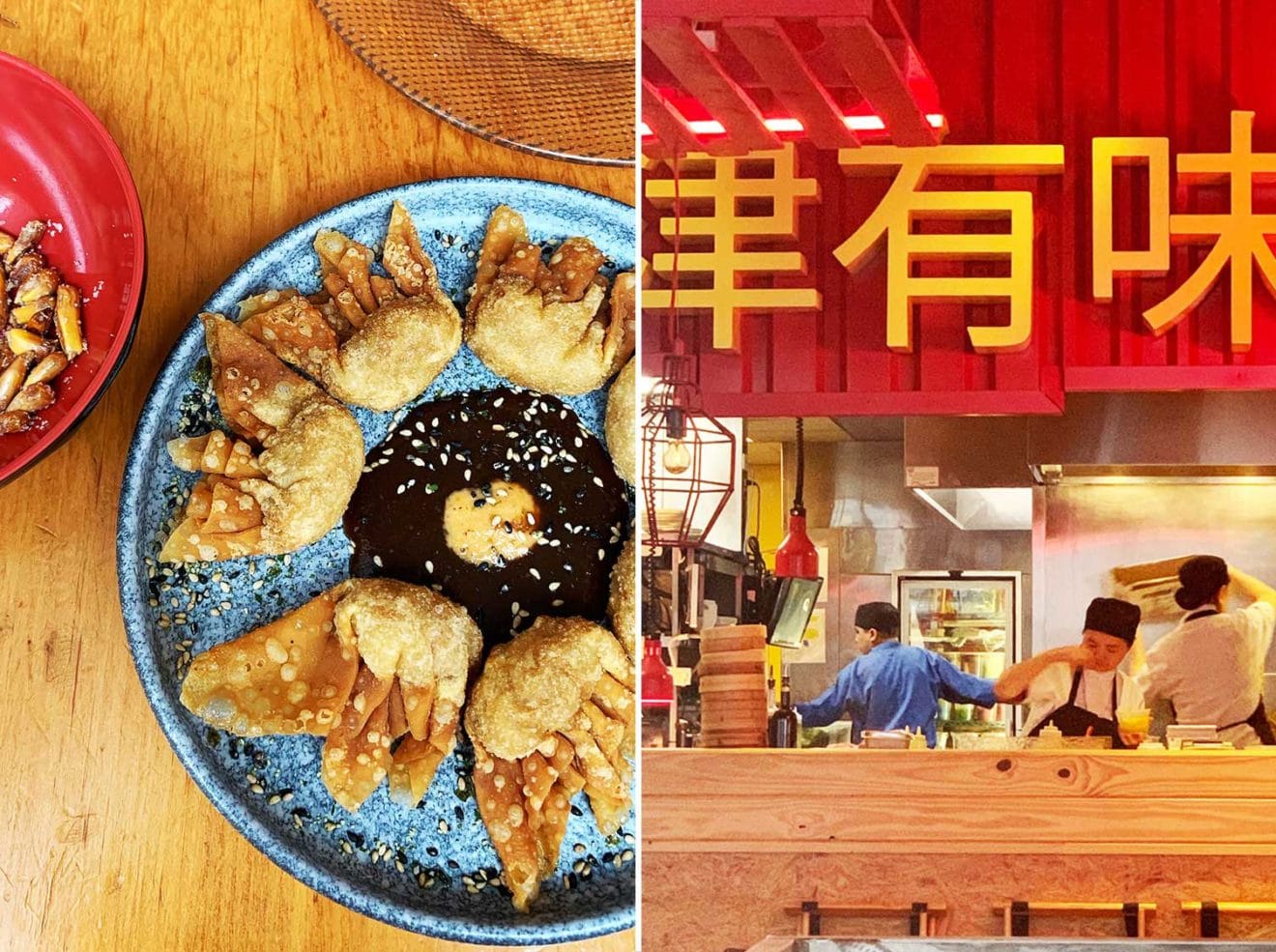 One of the things that I love more than anything in this town is the National Cherry Blossom Festival. The cherry trees are a gift from Asia that dates back to March 27, 1912, when Mayor Yukio Ozaki of Tokyo City gave the Japanese cherry trees to the city of Washington, D.C. During early March the blossoms fill the landscape around Tidal Basin. Beautiful to see if your visiting the area during early spring.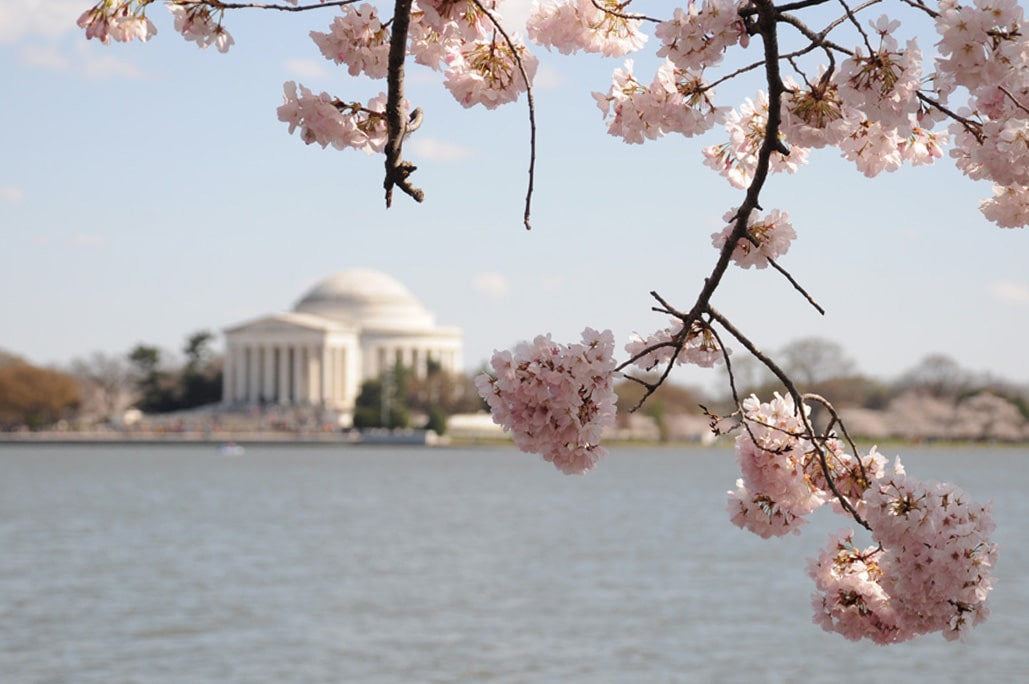 Even though most visitors on average stay for 3 to 4 days, you will not see it all in such a short time. The walking alone will kill your feet so I recommend pacing yourself if you don't walk 3 to 4 miles a day. I, myself was surprised on how spread out everything was and to drive is a nightmare along with parking so you need to walk.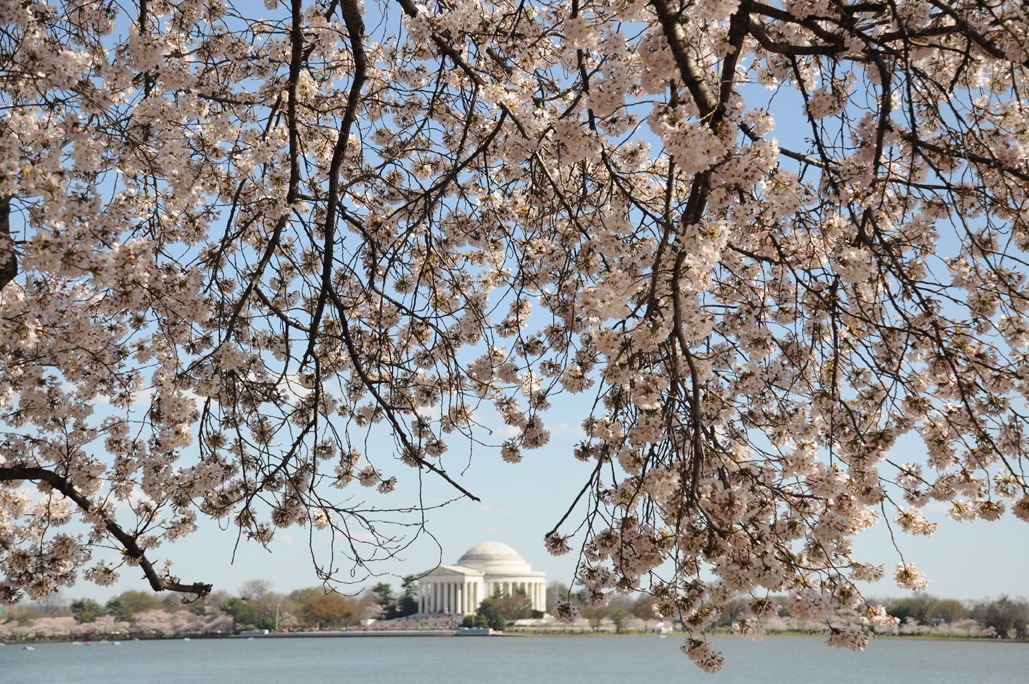 The best thing to do is make a list of what you like and then narrow it down. The magic number for me is 3 places a day. That's if you want to eat and have some coffee in between. It usually equals to Museum + Monument + Lunch + Shopping + Coffee Shop + Rest + Dinner. That's how I plan most of my trips to anywhere.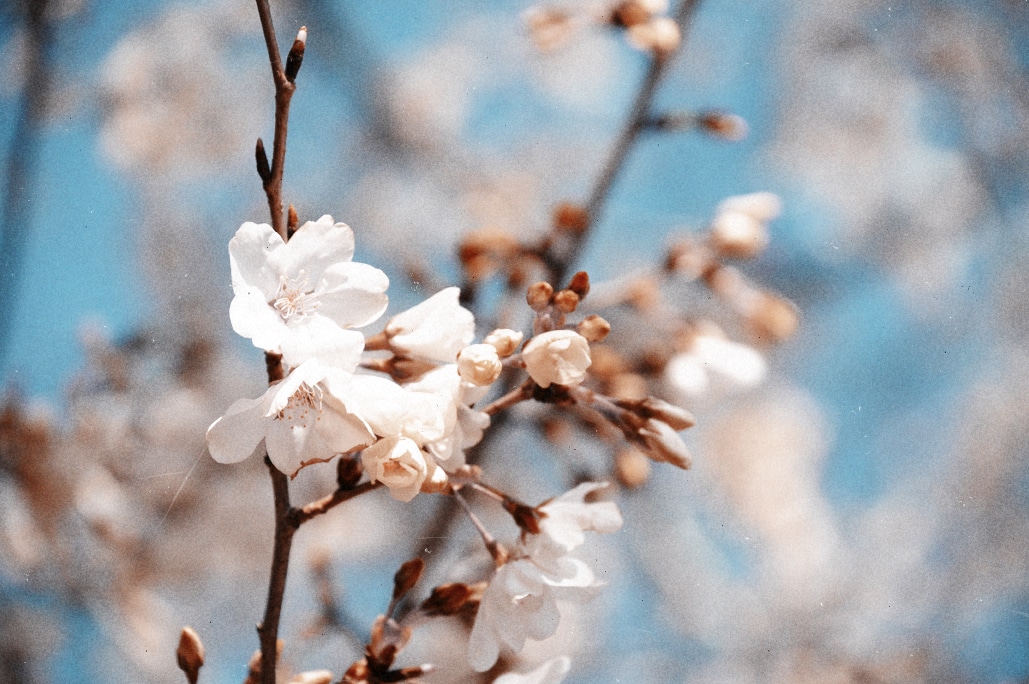 One thing that you will find at the museums are the lines to get inside. Earlier the better if you want to walk right in, not to mention the crowds get pretty pack in the afternoon. Our first time to the Space Museum, we never made it through the door. Why you ask? Because it was a two hour wait, in the middle of summer that was 100º degrees. NOT FUN! Which explains why I saw parents dragging their kids around screaming and crying from exhaustion.

NOTE TO SELF > > vacations are for fun, not for exhausting one self.
Places to Go
Smithsonian National Museum is a great place for a quick look at American history.
Kennedy Center for the Performance Art is a great show stopper so don't forget to order your tickets before your trip.
National Mall will have you touring the great monuments of DC just follow the trail.
National Capital has officially been dynamic city with plenty of highs and lows the last few years so make sure to take a tour where all the arguments begin!
Renwick Gallery should not be missed, a true art world in America.
Holocaust Museum is the saddest place we visited but a reality of war and human suffering.
White House is a must if your in the area. It's a small home with lots of security.
Places to Stay
Not only are these wonderful hotels to stay but also Cherry Blossom Festival hotels favorites for my friends and families when they come to visit.
Holiday Inn Washington DC – Capitol
Mandarin Oriental, Washington, D.C – High Rates for the season
Hyatt Place Washington DC/National Mall
Places to Shop
Georgetown

is a must to shop. Walk to restaurants and boutiques that fill the streets. I could spend all day here window shopping.

CityCenter

is not a mall but a center of town with art, shoppes and lets not forget yoga outdoors!

Nordstrom Rack Downtown DC

is my favorite stop while in the downtown area but there is so much more, like good food in the area!
Places to Eat
With DC becoming a top tier foodie destination, making reservations is a must to some of the fancy food places in town when traveling 4 or more. If your like me, I like to explore for food. I feel like a hunter trying to find the perfect bite. Here are a few of my favorites since I have been living in town.
Transportation
Flying into DCA? Car rentals are available at the airport and easy to get to without too much hassle. The Metro subway system is paid by distance or the bus to get round town. There is also the Potomac River with a water taxi services that makes it easy to get around Washington DC.
MAP
★ Like this post? ★ Let us know in the comments below or on social media using #LizzyLovesFoods and tag us @LizzyLovesFoods
You can connect with us on Instagram and Facebook account or on Pinterest. Don't forget to sign up to our newsletter & stay up to date with our latest Recipes & Travel Adventures 😉