Holocaust Museum in Washington DC was the first stop for my nephew's tour of DC. The official memorial to the Holocaust right next to the National Mall in Washington, D.C. It provides for the documentation, study, and interpretation of Holocaust history.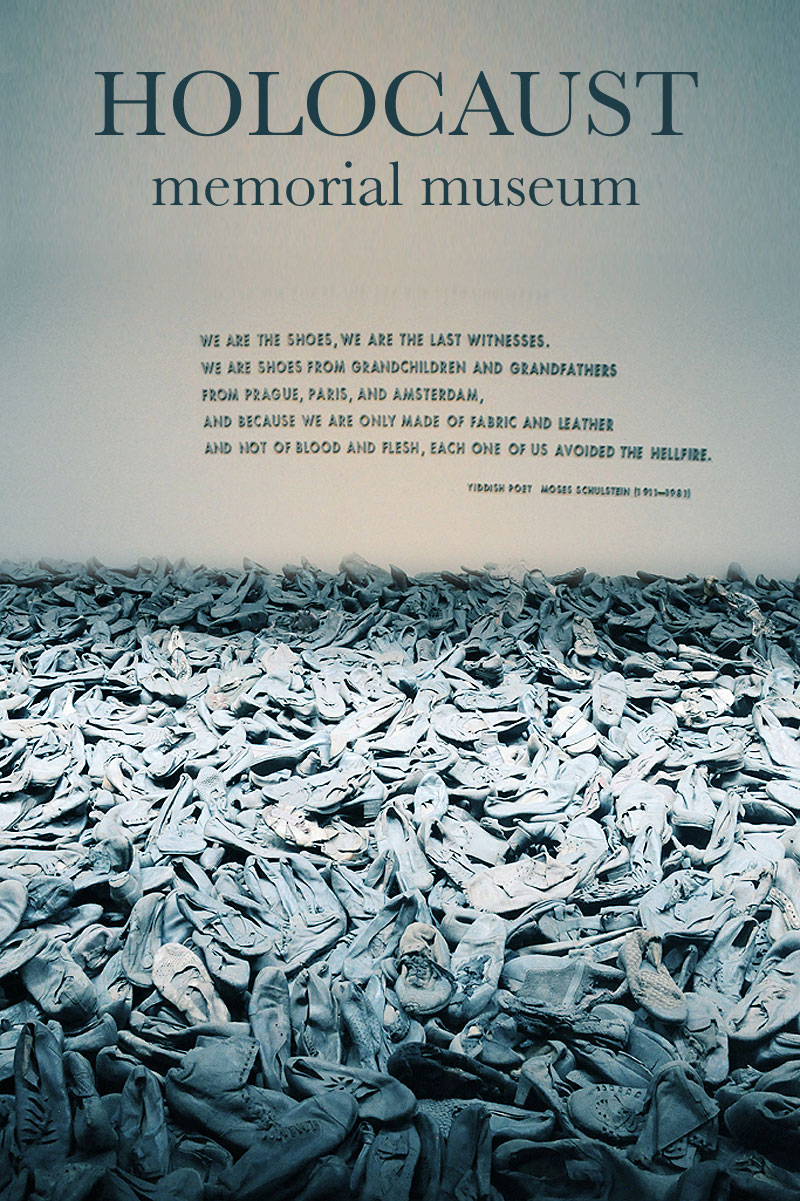 I'm not sure what my nephew expected but I was proud to see the amount of empathy and understanding of history he had.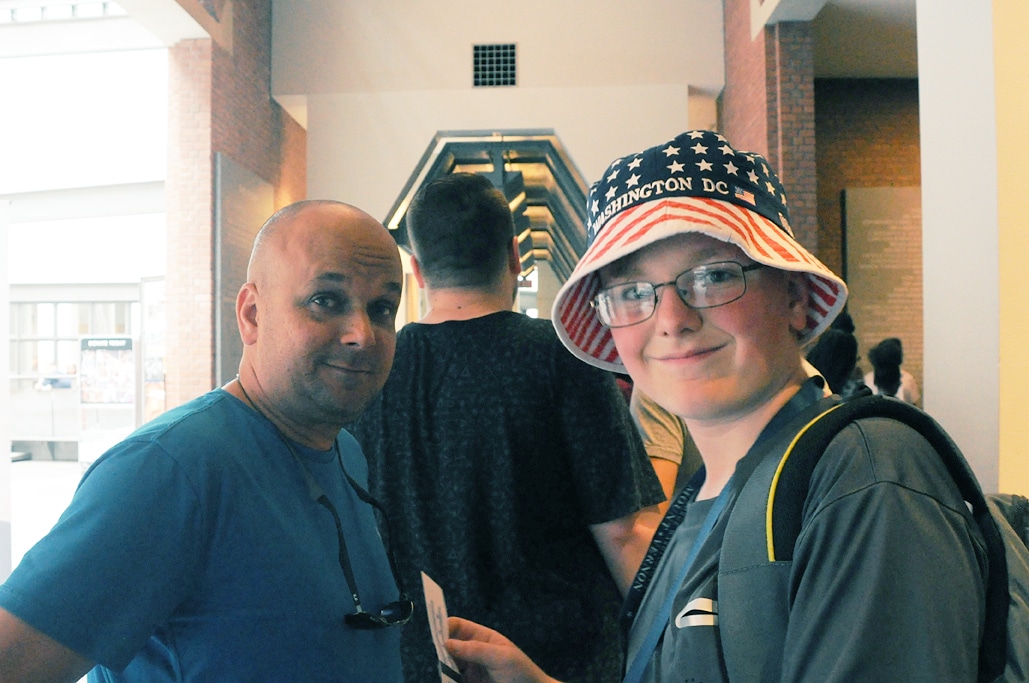 We tend to forget sometimes what real pain and suffering is with people and for a 14 year old even more. The Holocaust Museum in Washington DC  brought me to tears with all the memories of people tortured for the belief of  faith.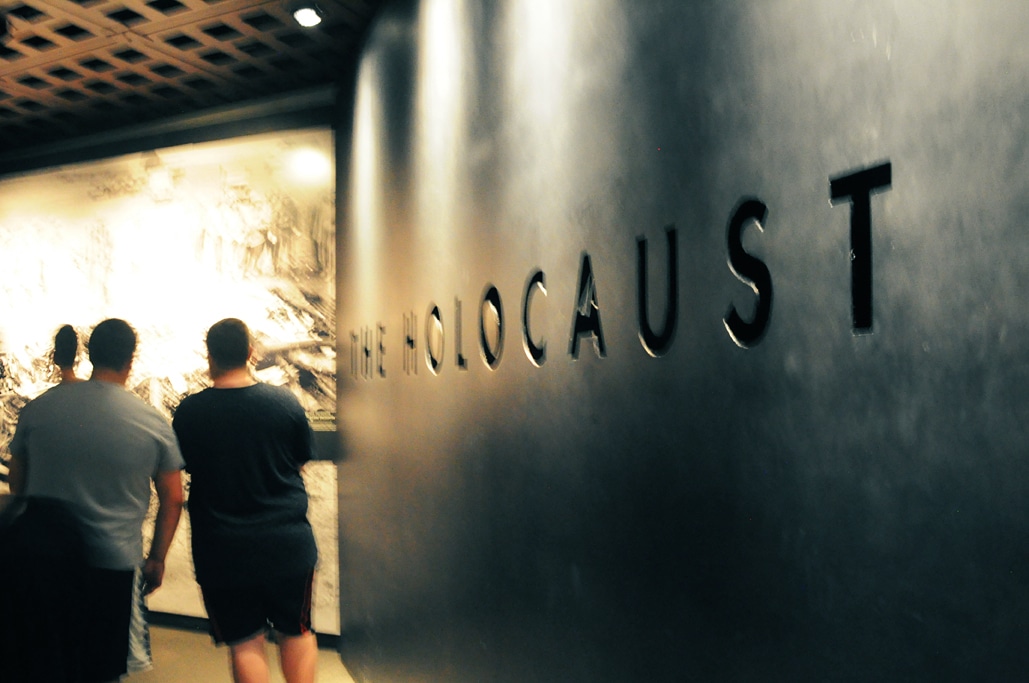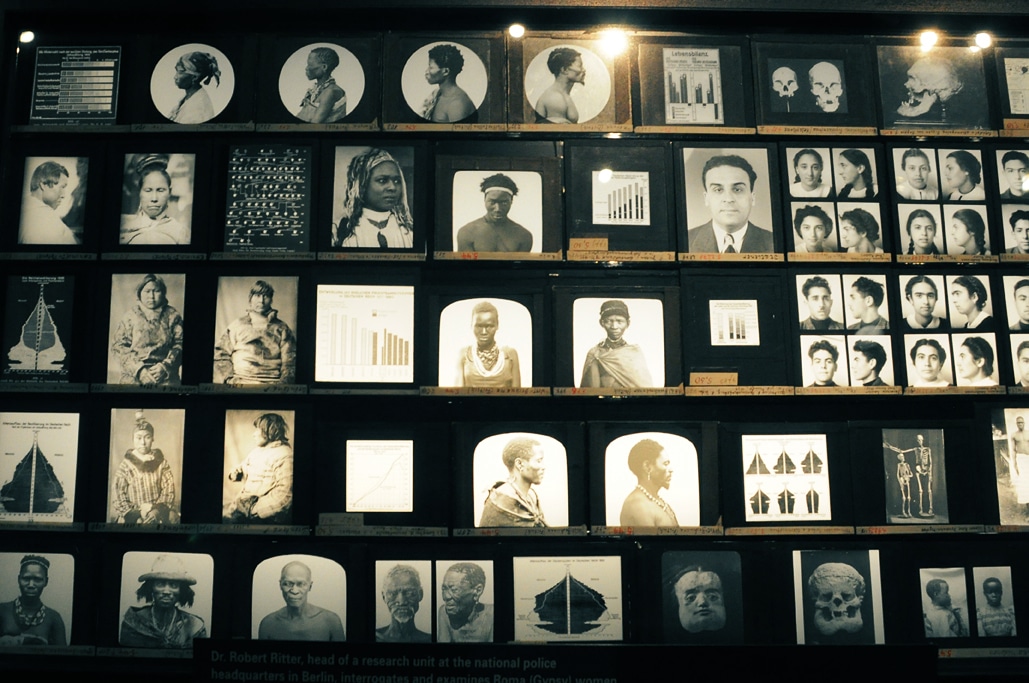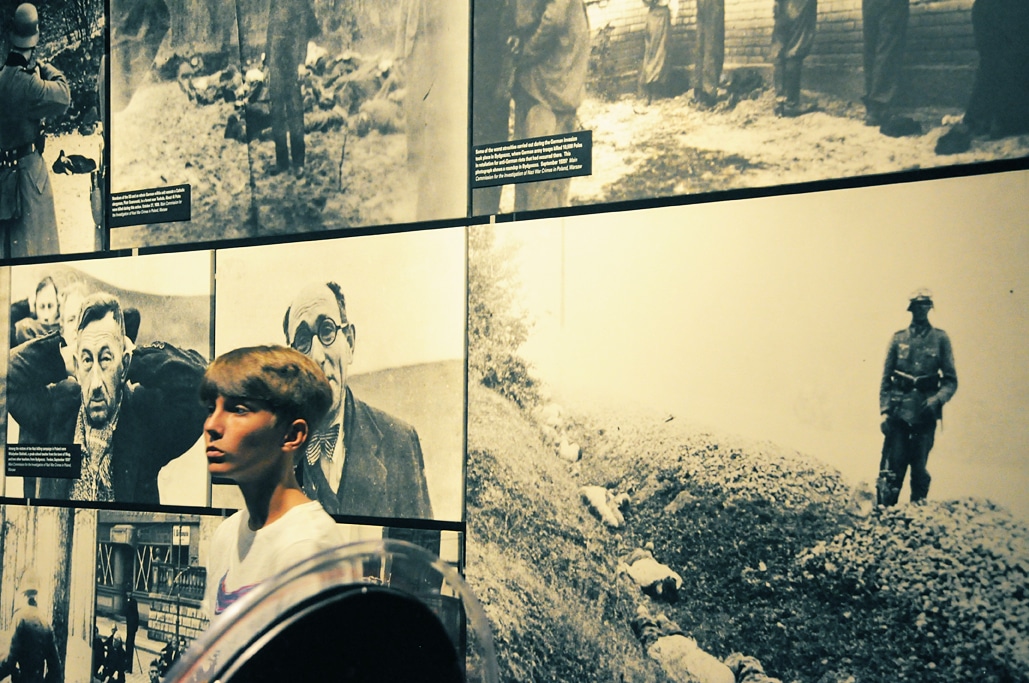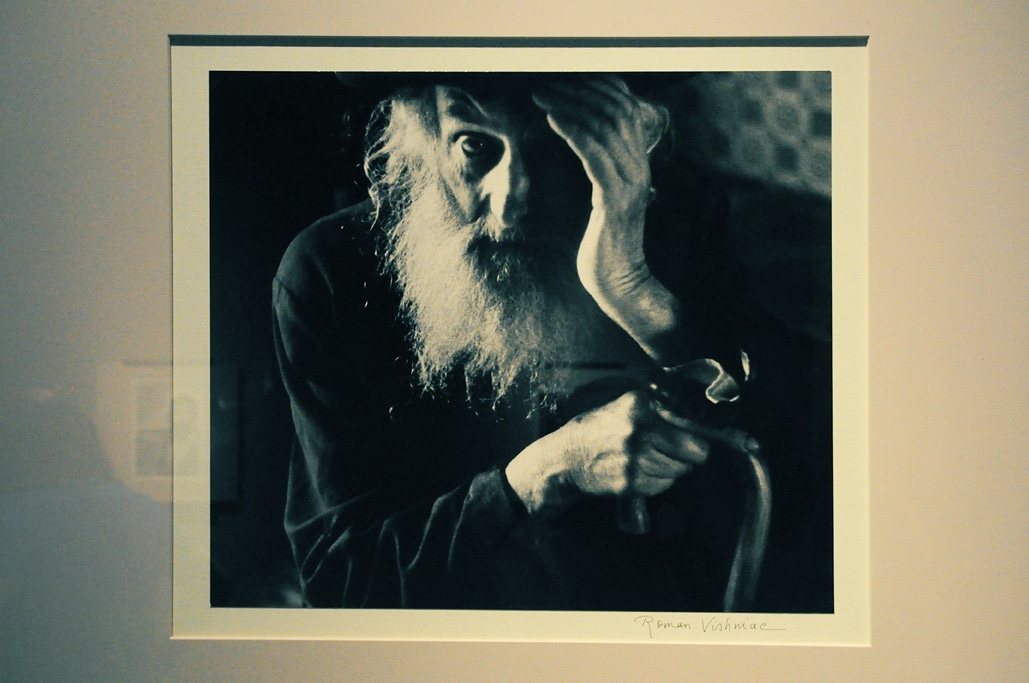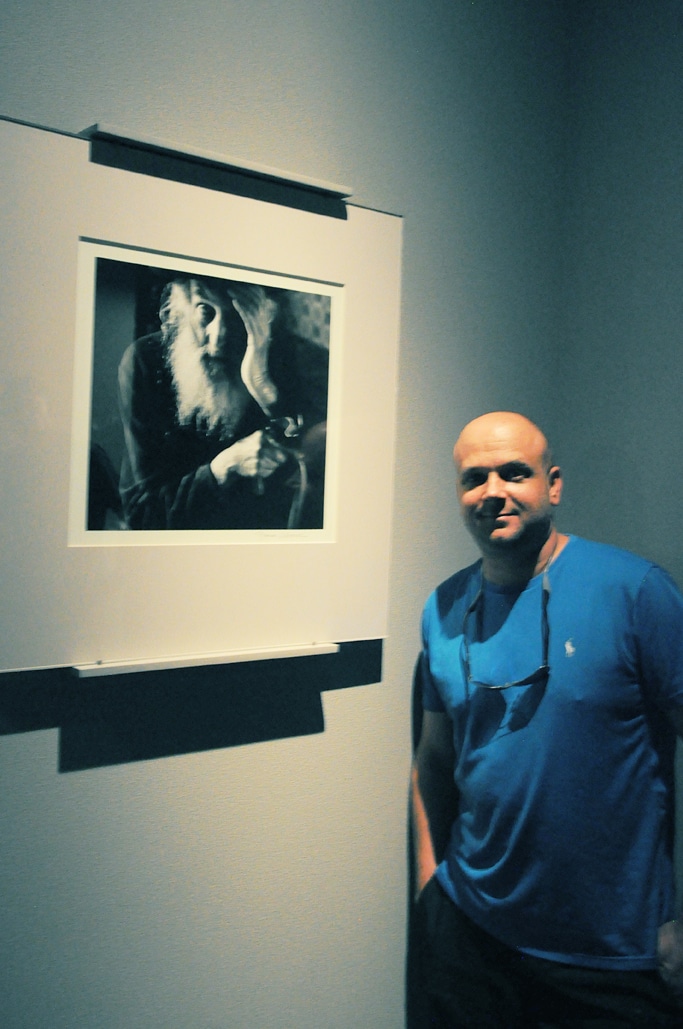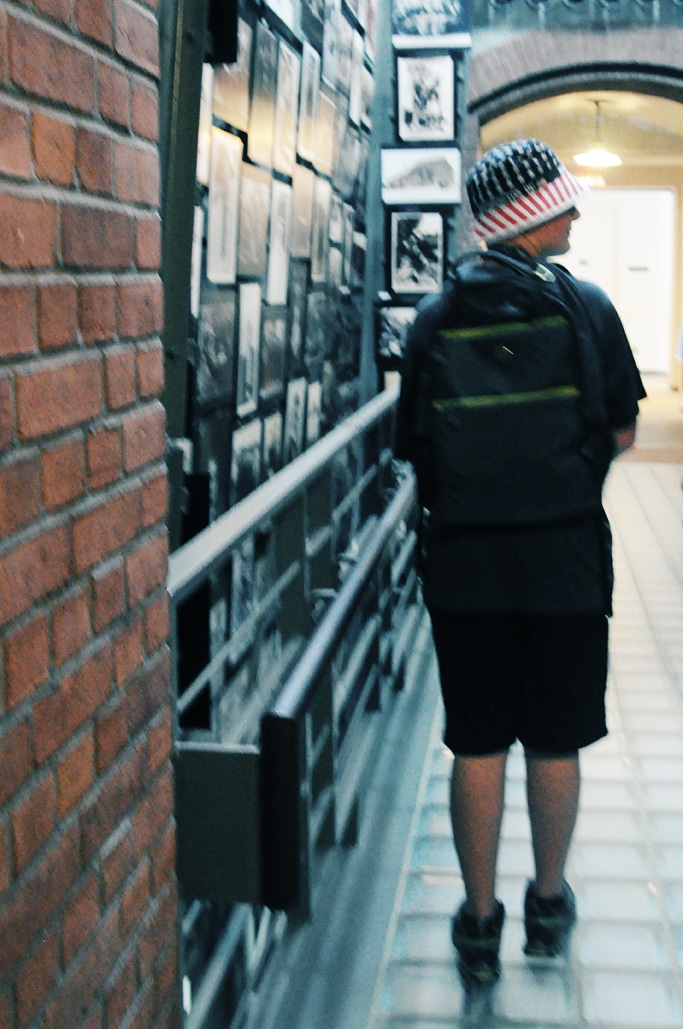 The security is high in the Holocaust Museum in Washington DC so be prepared to wait in line. You can buy your tickets in advance so I would recommended to do so or arrive be 10:00am.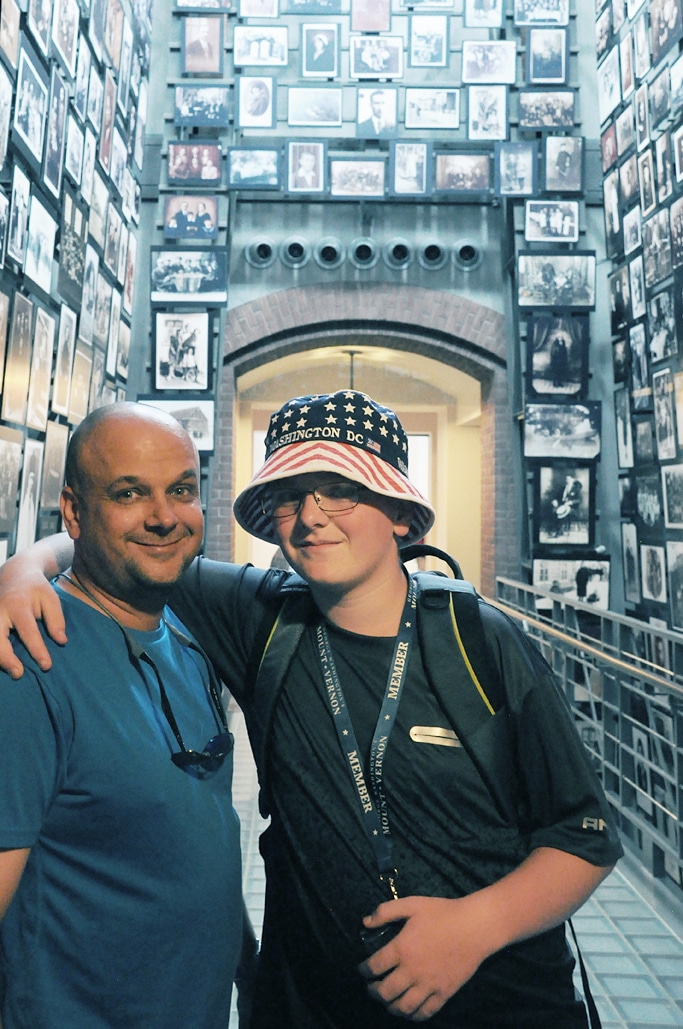 It will take you at least 5 hours to tour the museum. They have a coat check area and benches outside to sit and have lunch. Remember to be silent, it is a memorial to pay your respects.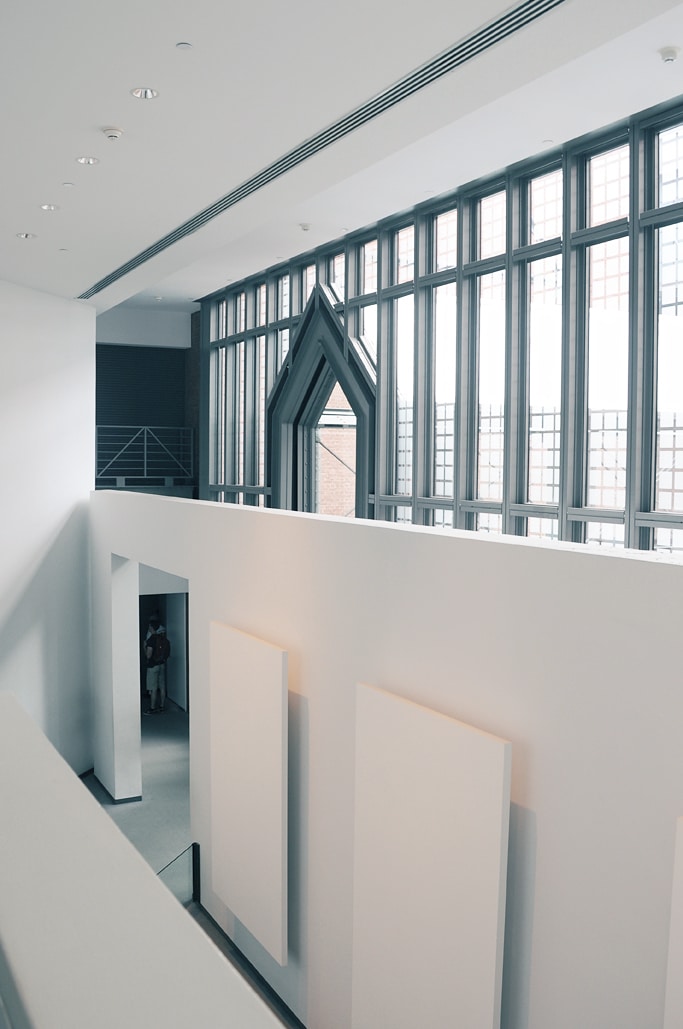 Once you are through the security, you will be handed a passport card with the history of a Jewish individual that was alive during WWII. You then will look for your person and what happen to them.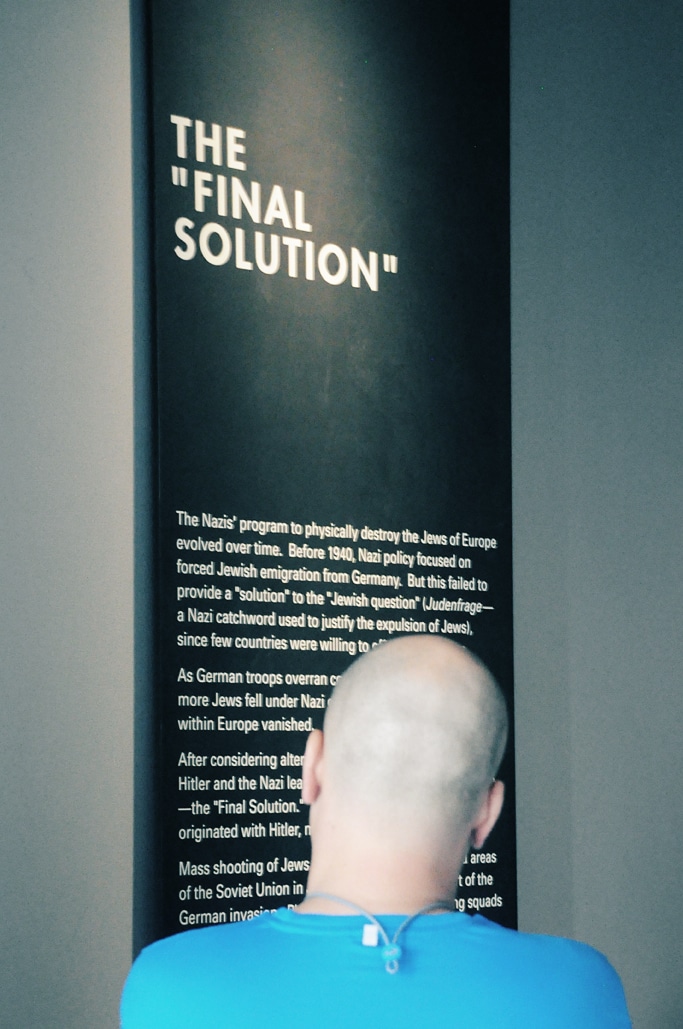 My nephew was completely engaged in finding out what happen to this person. It takes you back in time into the horrific pain and suffering of the Holocaust.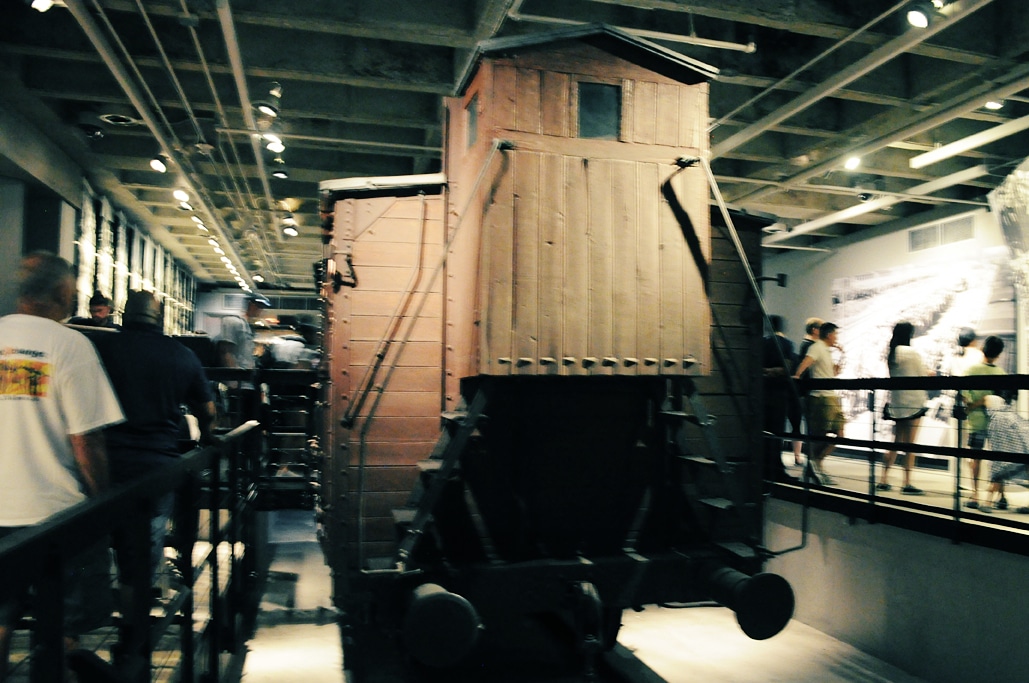 It's so difficult for me to put into words and at the same time left me grateful for the life I live. I prayed while I was in Holocaust Museum in Washington DC for all these people that suffered such cruelty and the families that lost so much.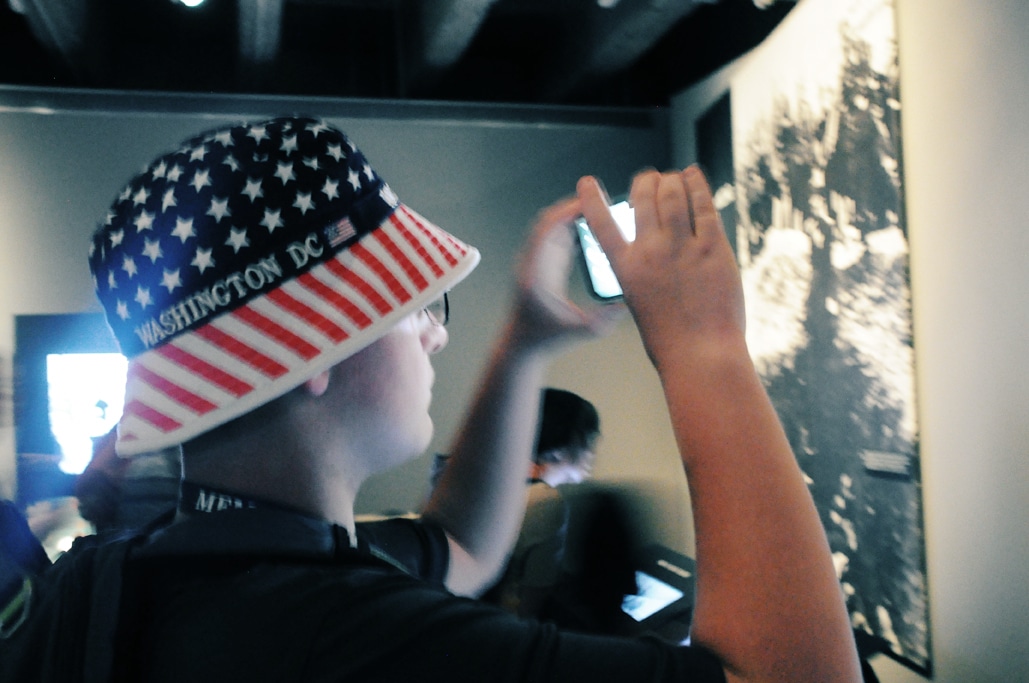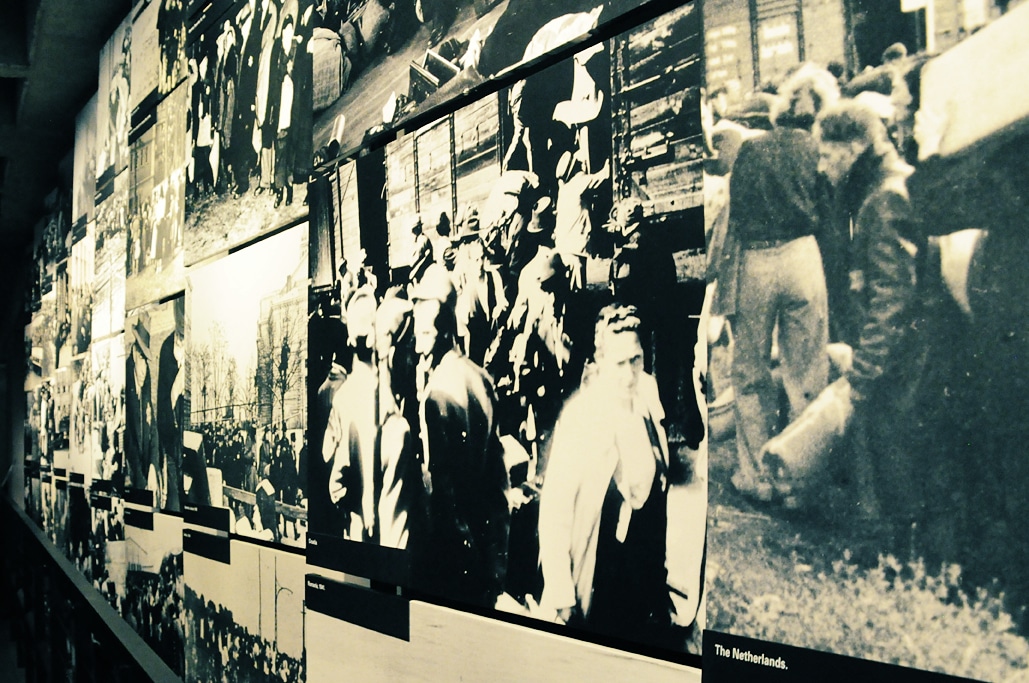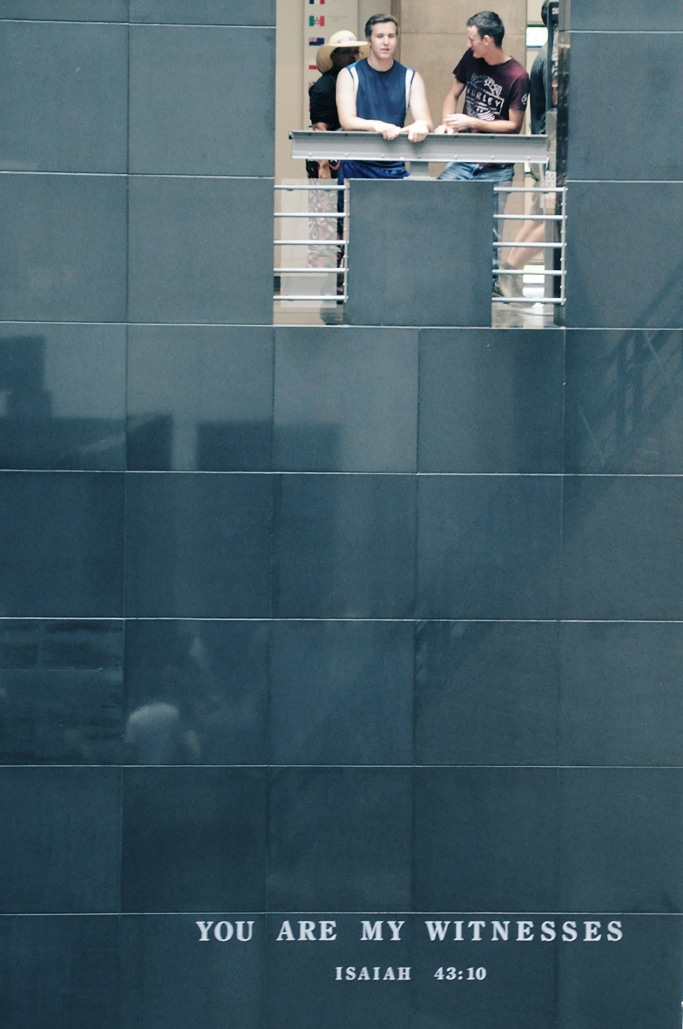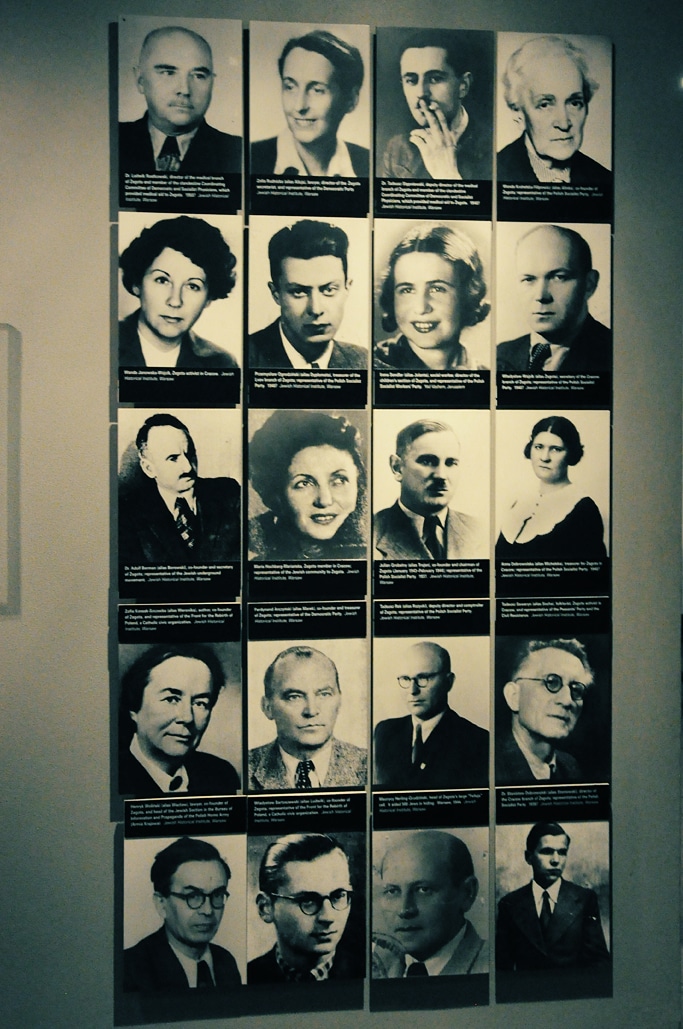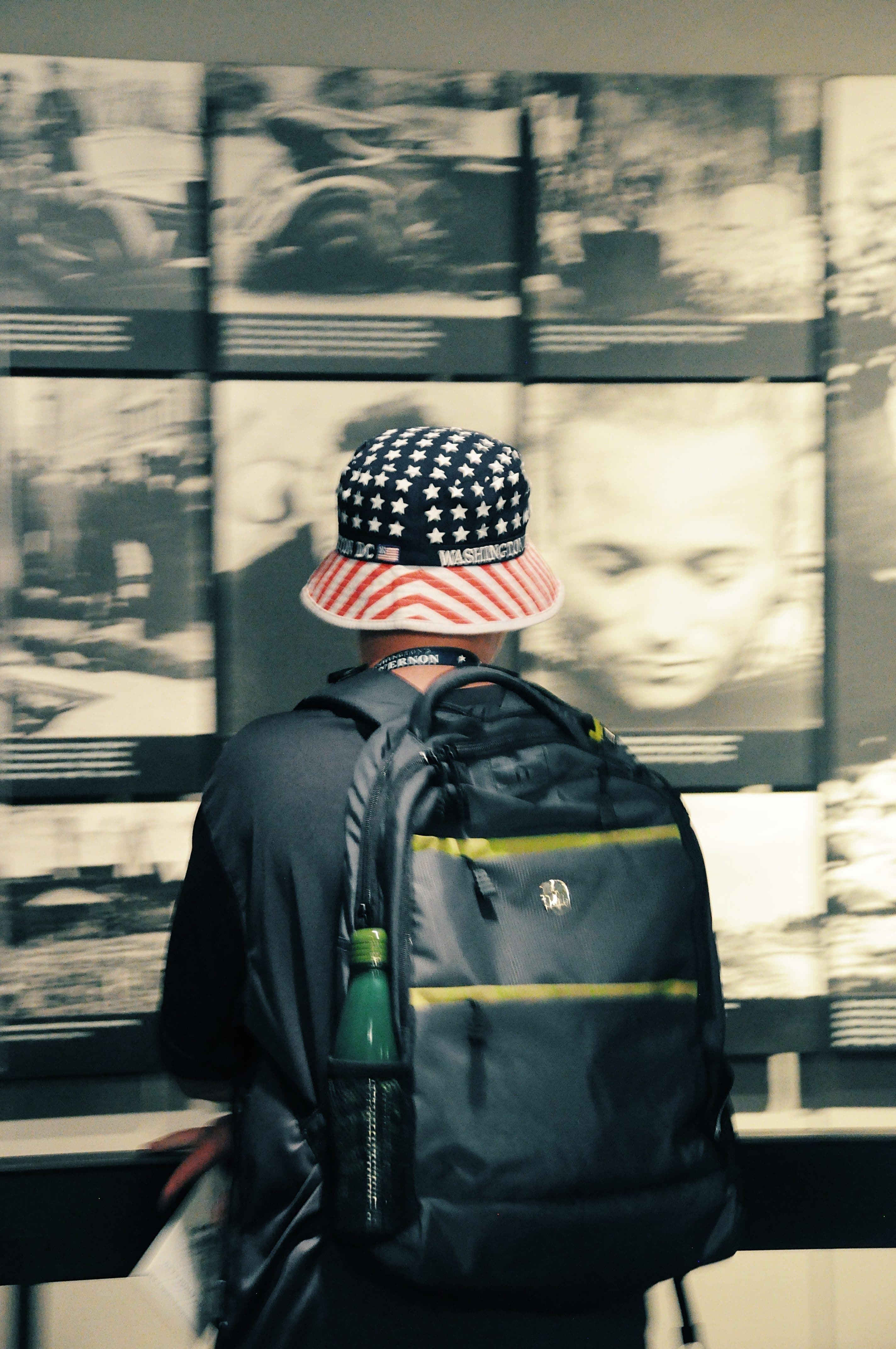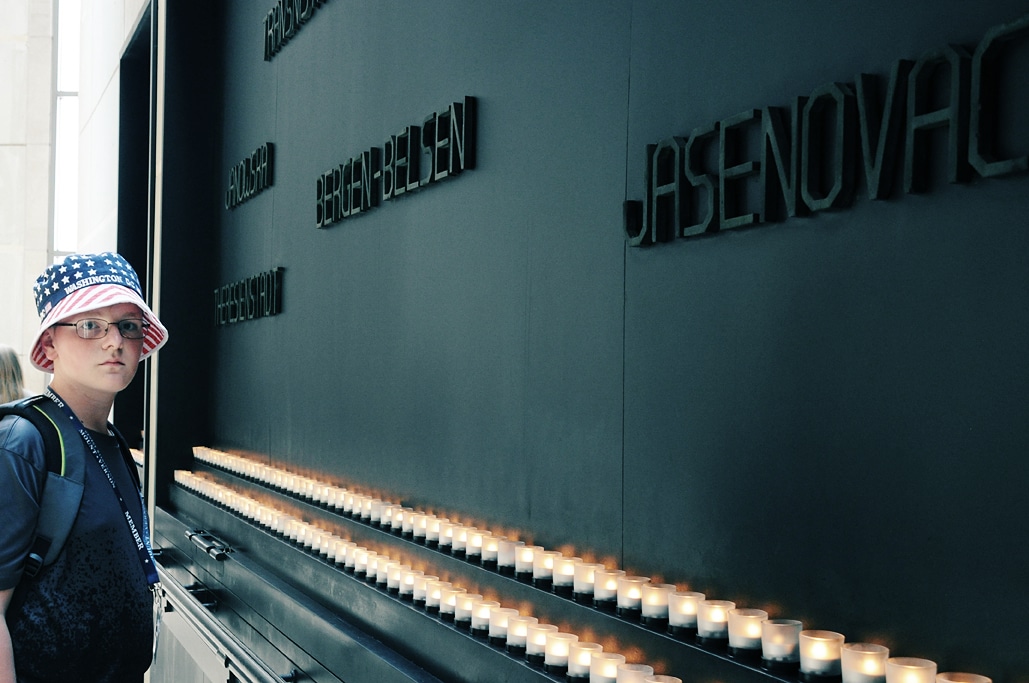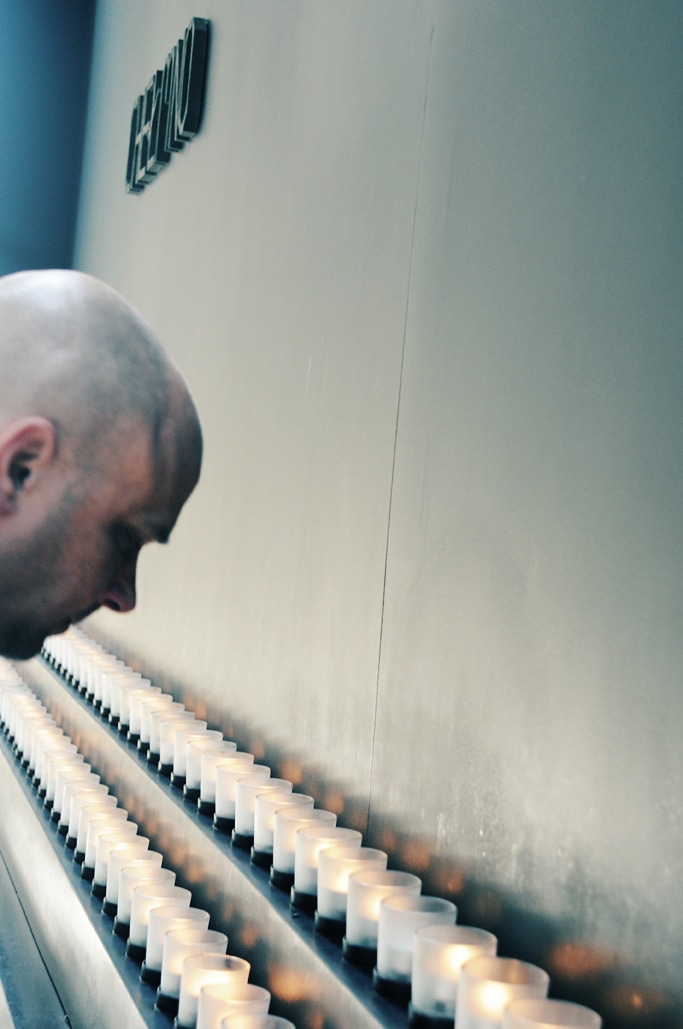 It is definitely an emotional tour at the Holocaust Museum in Washington DC but one that was memorable. As we finished the tour, my nephew went into the gift shop and bought a Star of David and said, "So I can remember." God Bless us all.