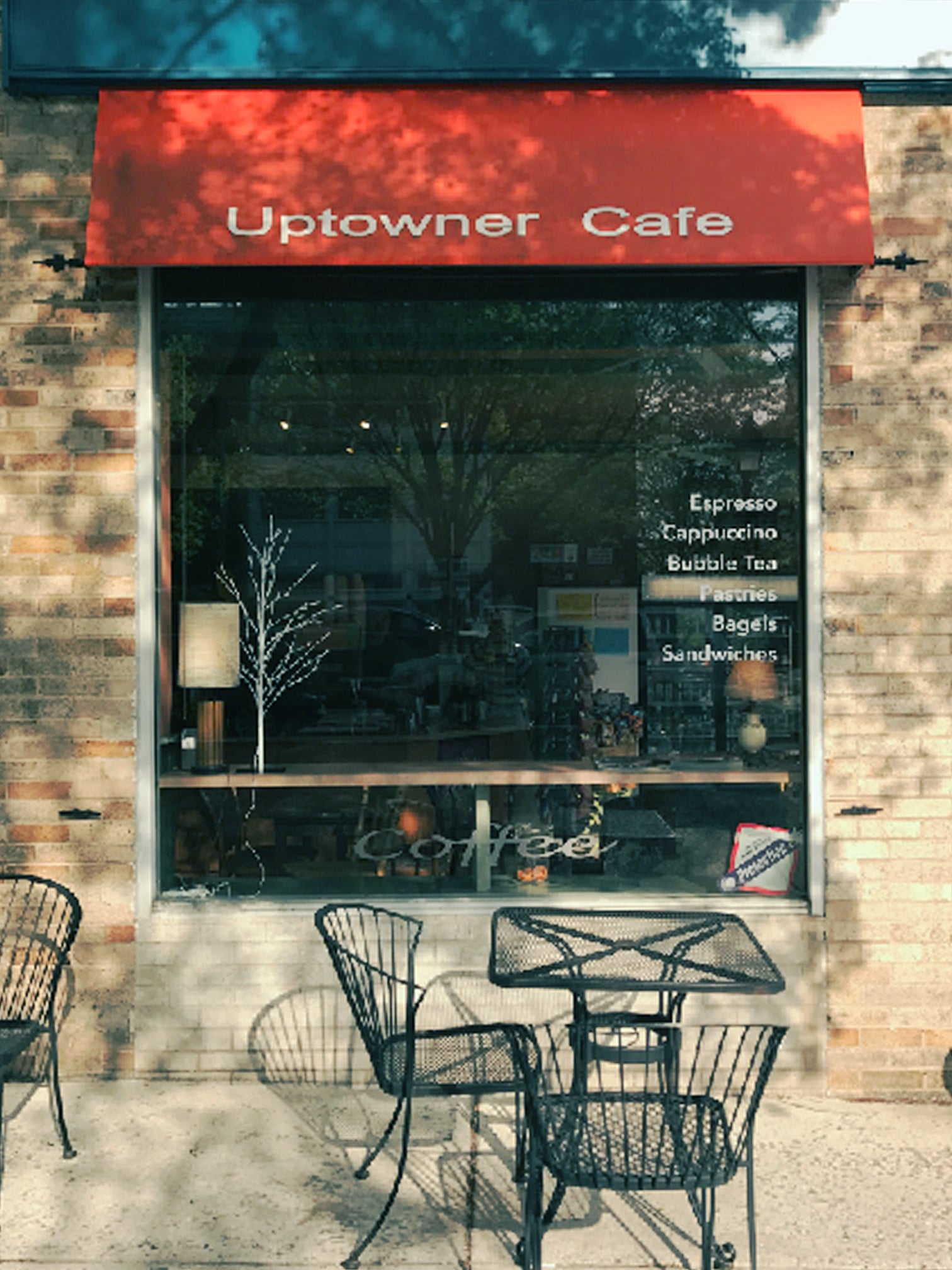 I have come to love the Uptowner Cafe in Old Town Alexandria for so many reason. Yet, I'm not the only one, my husband loves a breakfast sandwich and this is a sure win for a Saturday morning walk to the Farmers Market.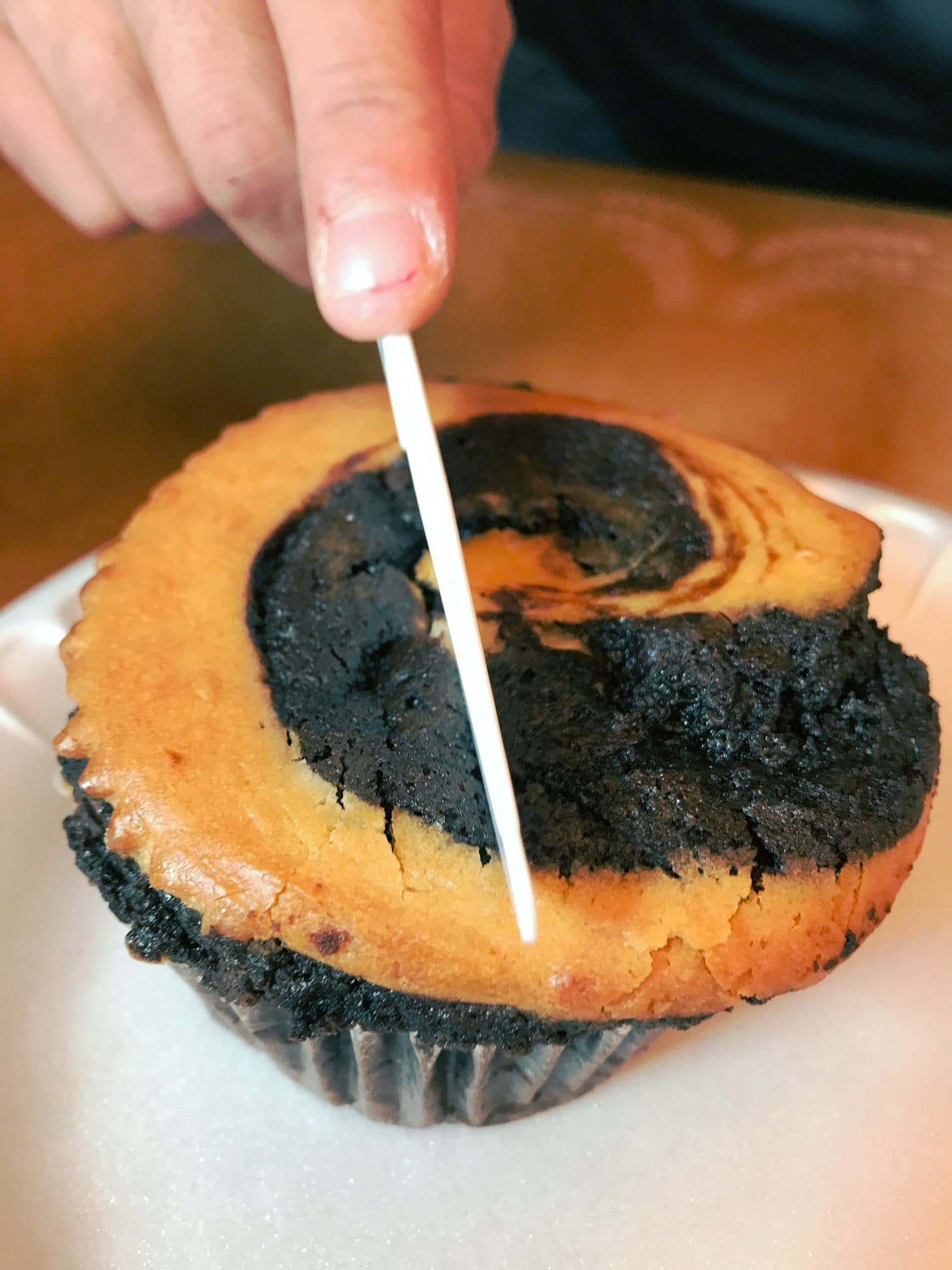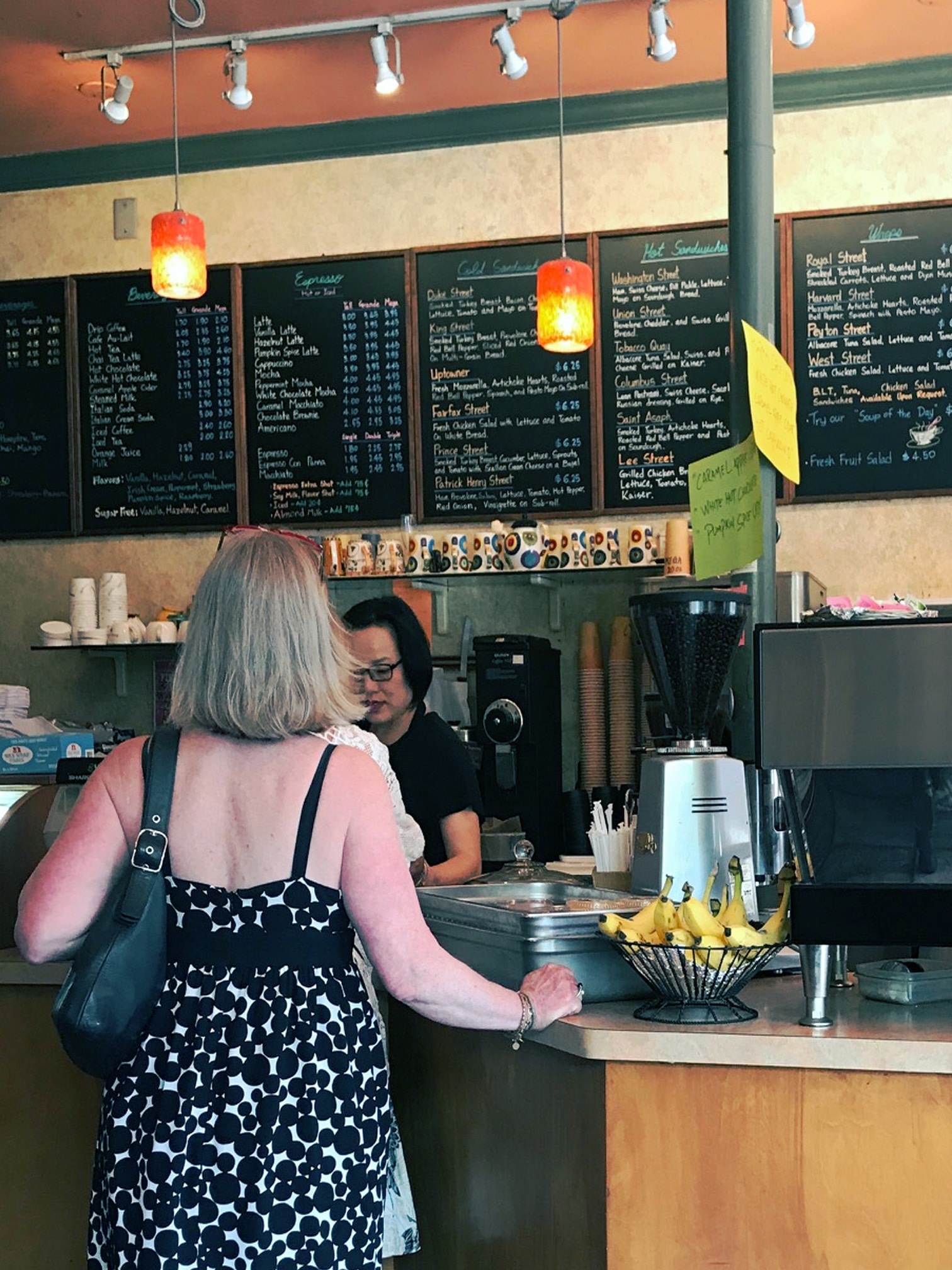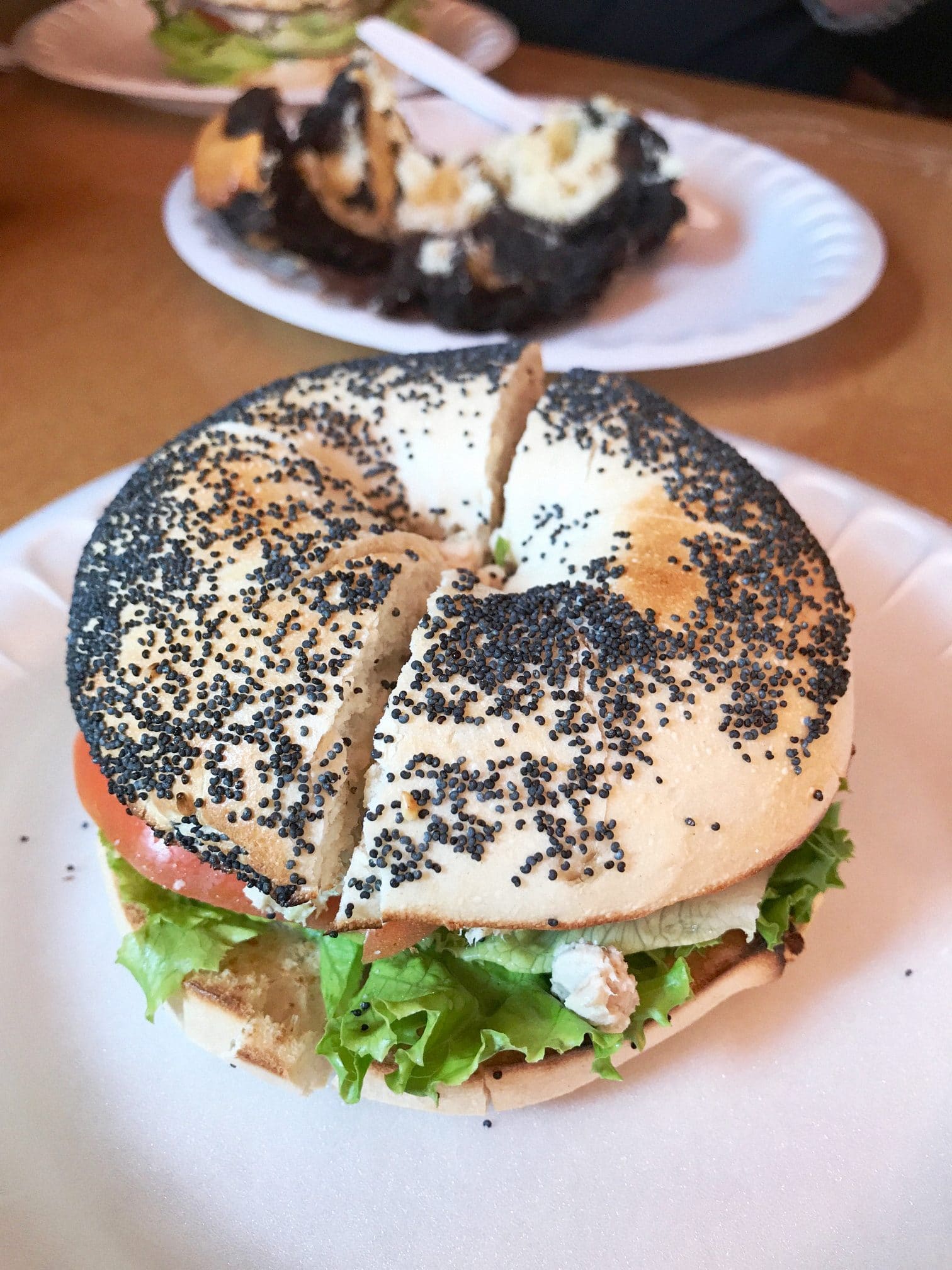 Living in the DC area you are going to walk probably 80% of the time to your destination or hop on the train. A far cry from living in Florida with no train system. When we first moved here, I can't begin to tell you how much are feet hurt and how many insoles we bought for our tired feet. A year later I can't believe how things have changed for my feet.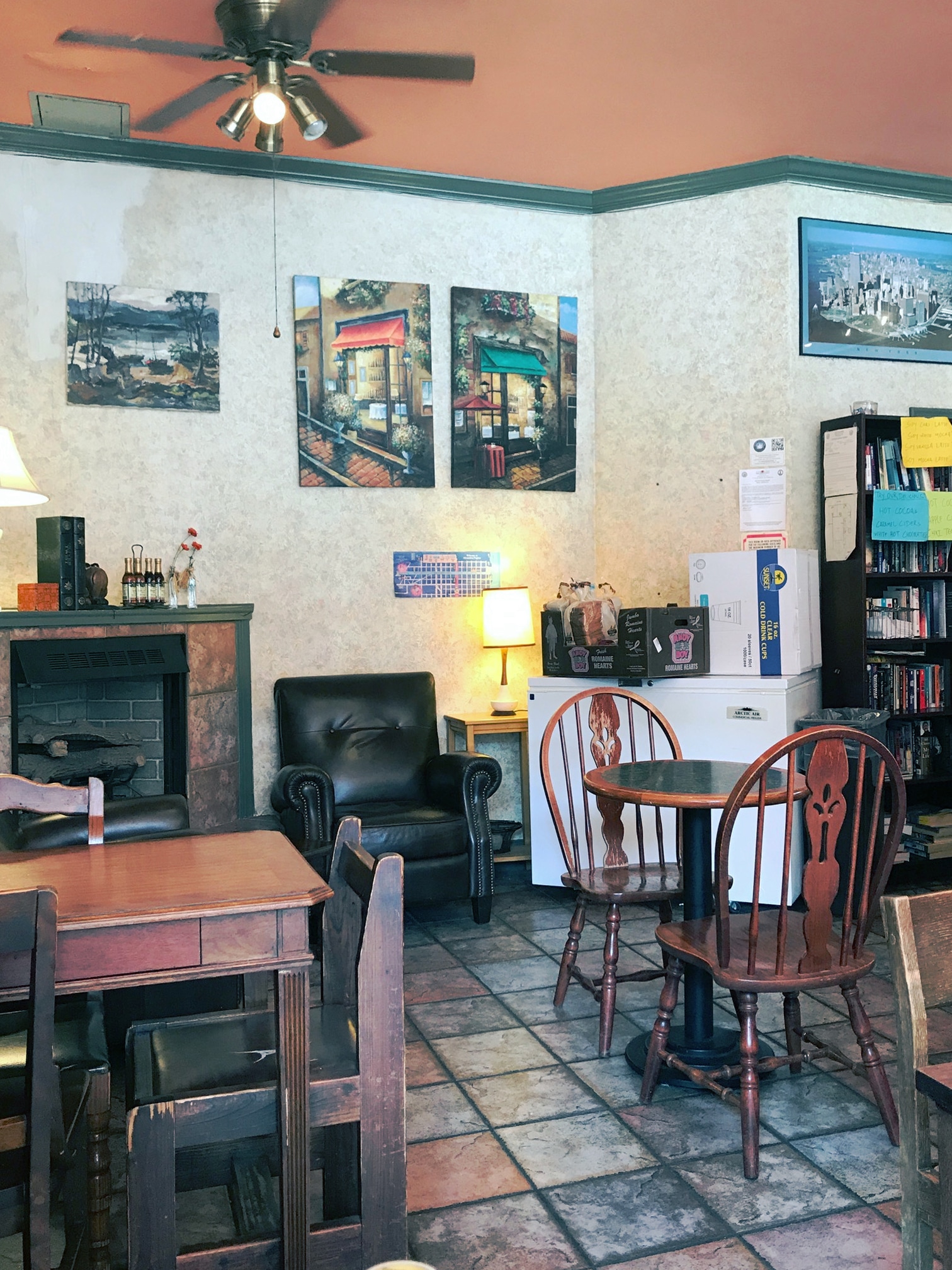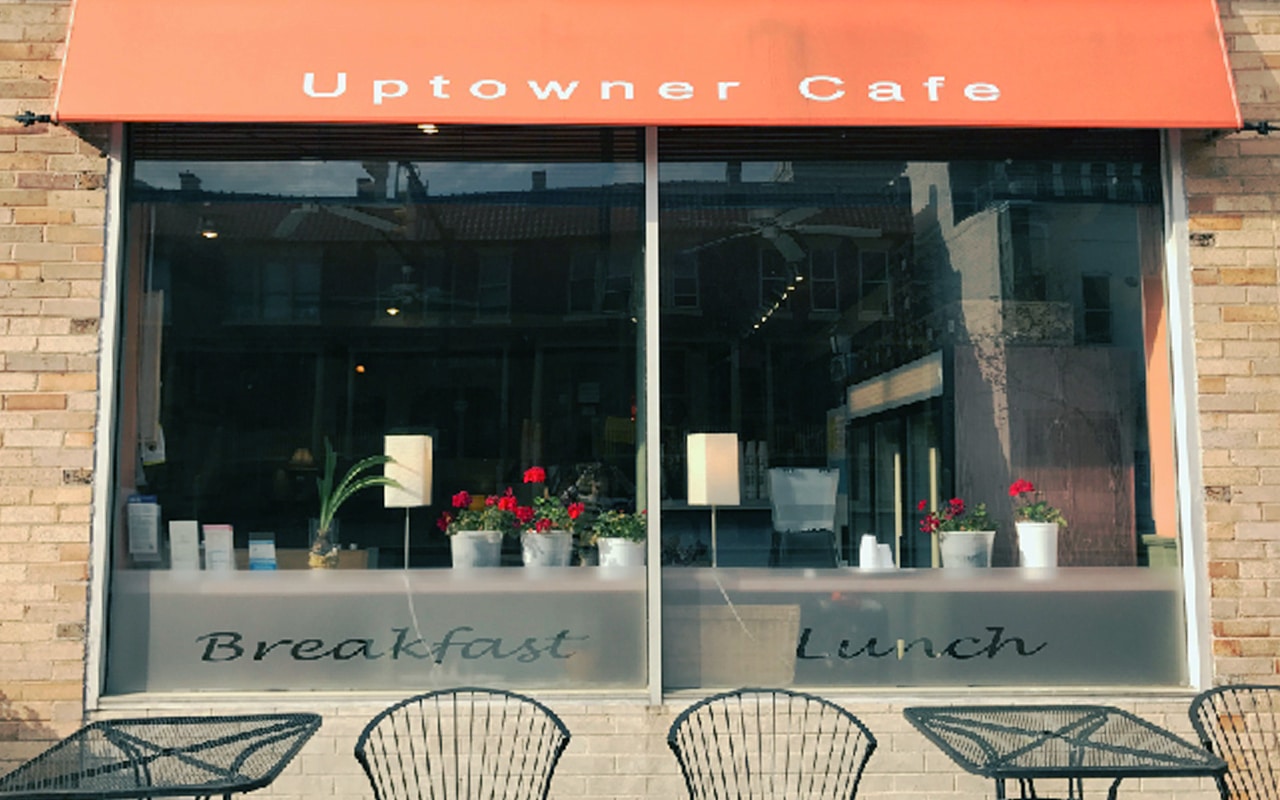 As we make our weekly trip to the Farmers Market by foot, we have discovered the Uptowner Cafe on the way. Jeff of course was dying to find out if there breakfast sandwiches were any good so we tried it and it has become a regular pit stop.
Here is why, they are fluffy eggs with creamy cheese on a tasty bagel that you would get in New York. They don't skimp and the quality is super in taste. My favorite are the beautiful muffins that are right in front of you to pick. Which usually poses a problem for me because I can't make up my mind on which one. I usually don't eat gluten but I make an exception to this place.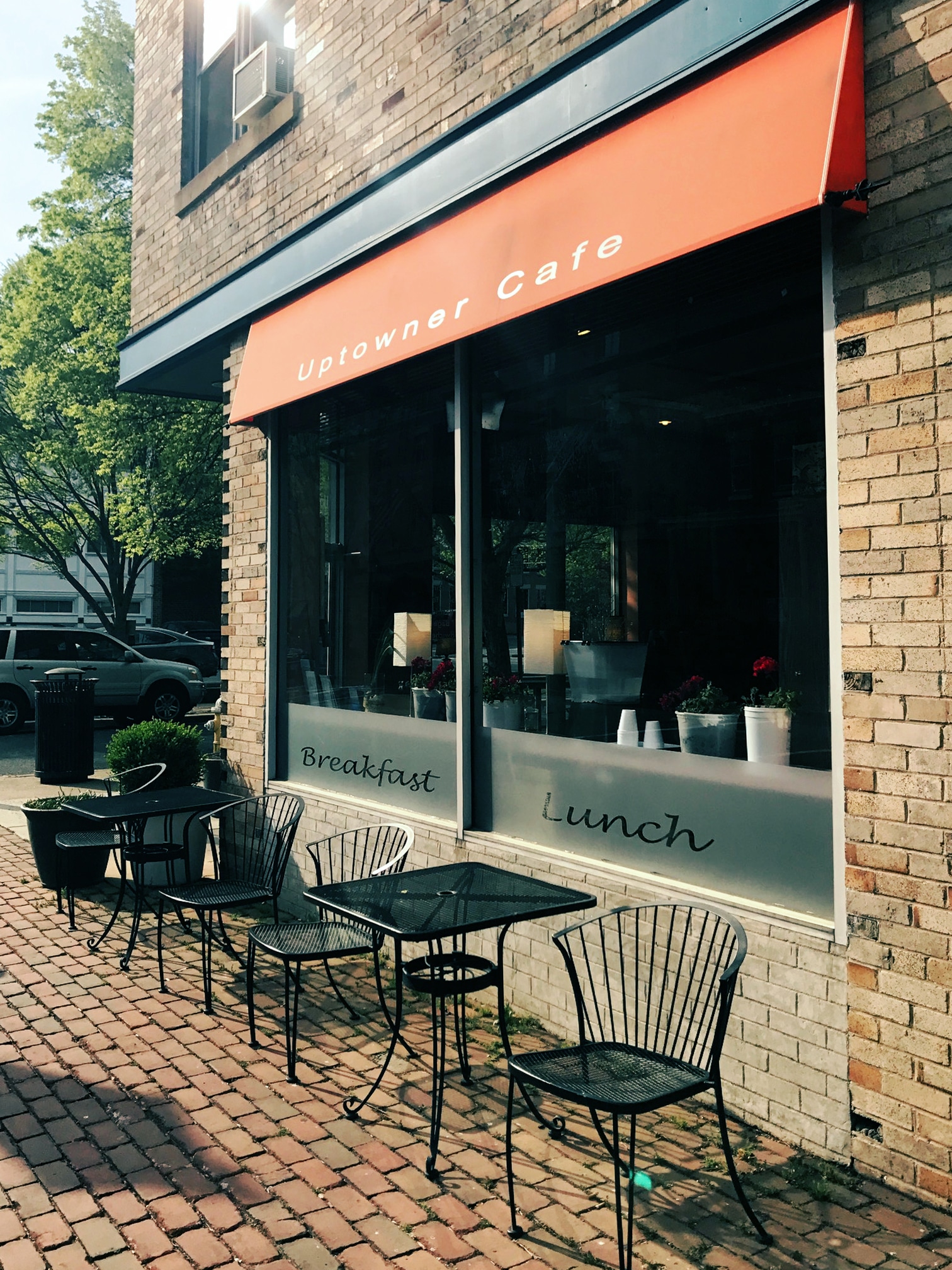 Sometimes Jeff will get a breakfast sandwich and then a sandwich for later. Which they have a great variety for lunch sandwich. I regularly stop by for  egg and cheese sandwich with a glass of freshly squeezed orange juice.
It's a cozy little place to grab a bit to eat with feeling of being at home and sitting by the firer. You can read a book or just bring your lab top for a cup of coffee with a variety of lattes to pick. They have seating outside so you can enjoy the Old Town spring weather. Or take a break from touring the area for a quick bite to eat before heading down to Mount Vernon.
Another great find for the perfect bite!