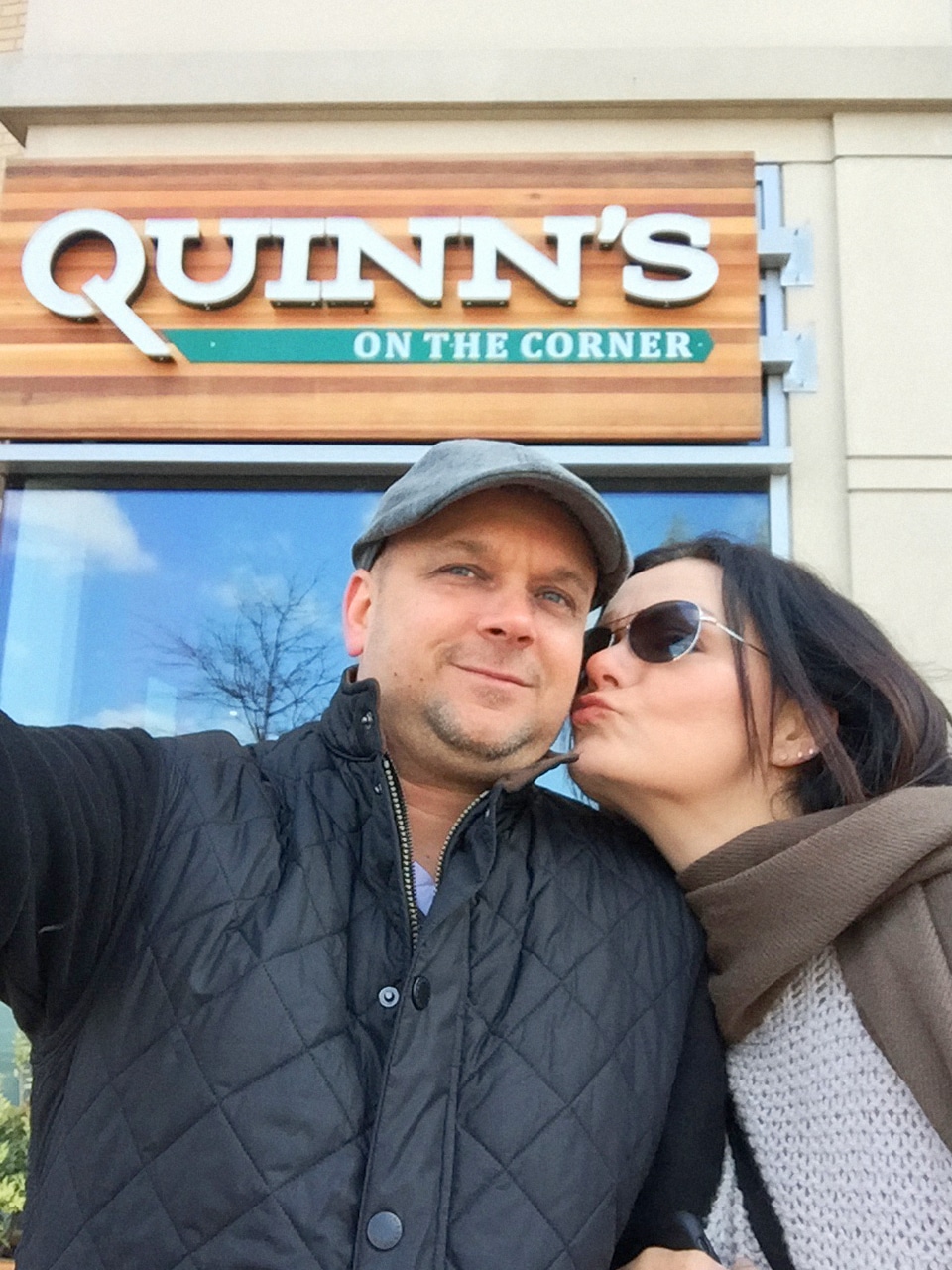 As most of you know that read my blog, Sunday Brunch, is my favorite. This Sunday we decided to venture out at Quinn's on the Corner. What a great place for a Sunday brunch in Arlington, VA.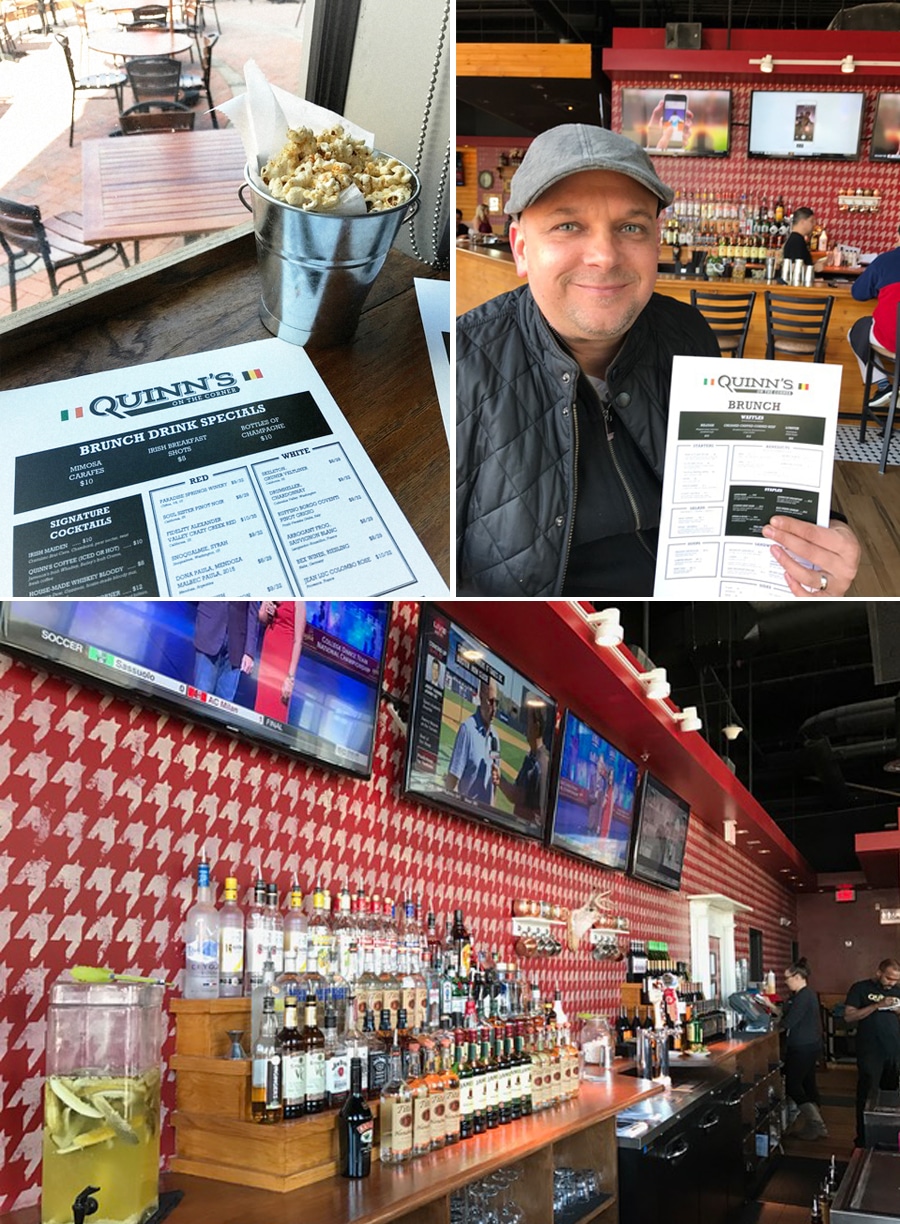 The weather is starting to change to spring with the air being perfect for long walks. We are finally all moved into our new home and time is starting to free up for fun again. So this was our first weekend without moving, nailing a wall, patching a wall, cleaning or packing. I believe most of you will agree that moving is the worse experience for anyone.
We are still exploring the DC area and we are still surprised to see the monuments on the road. The one thing that is always a surprise to see is how close the Pentagon to us. The roads are all over the place and the GPS is definitely confused in this area.
As we got to Quinn's around 12:00 pm, we loved the out door seating which I think every restaurant should have. We were seated by a lovely young lady Cindy, who was a perfect server for our brunch. They have every brunch cocktail for you to start and so many of my friends love a Blood Mary for brunch. I order coffee for brunch because that's my poison in the morning with a glass of orange juice.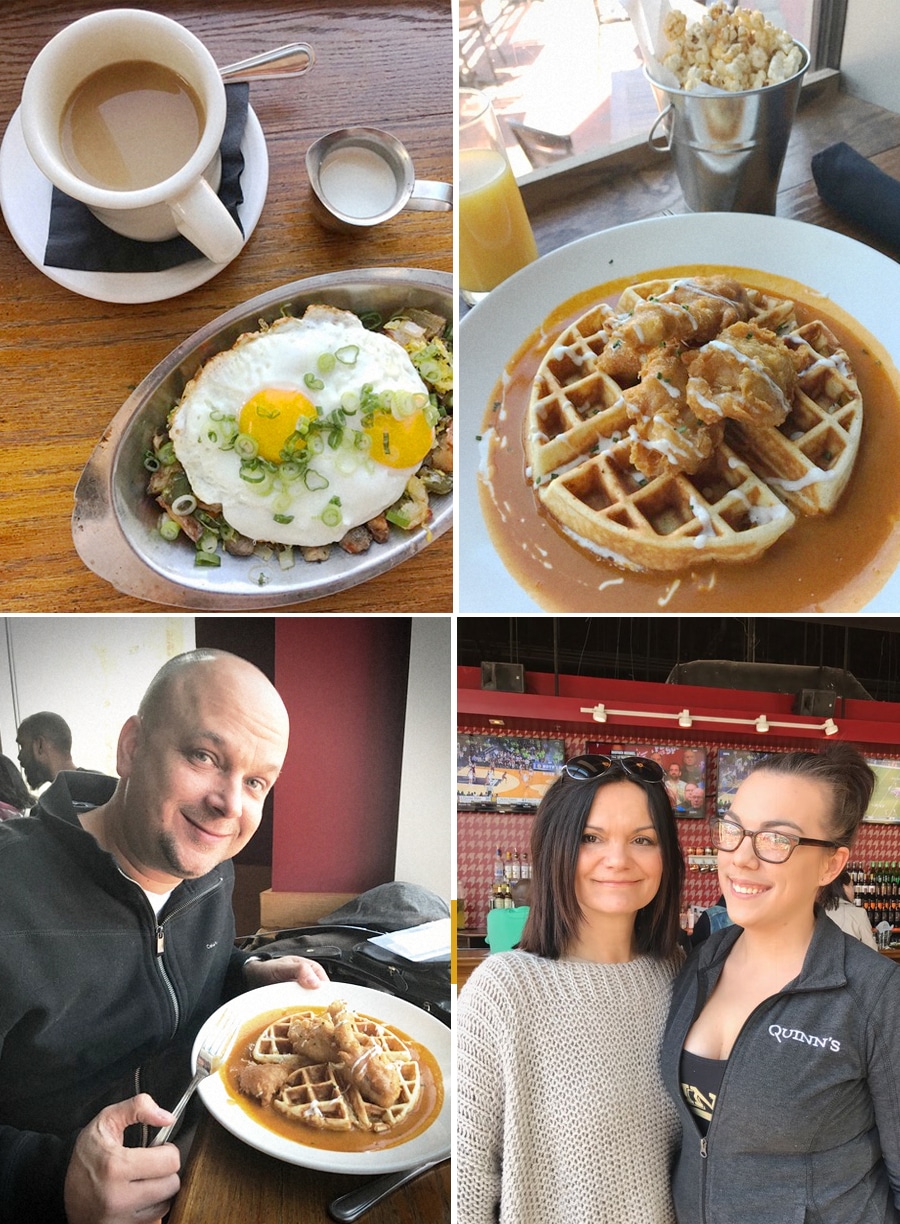 Jeff by this time was starving and because it was our one year anniversary, I said live it up! He had the lobster waffles and I thought he would only eat half but the he decided to finish the plate. The serving size is big and you definitely could split it with two people.
I had the lamb hash with the eggs for my breakfast. The lamb hash was delicious that Jeff starting eating off my plate. I kept looking around to see what was on other dishes were being served and I am convinced that next time we will be having the crab cakes for brunch!
Thanks for the the invite Quinn's on the Corner, we had a great time!
Address: 1776 Wilson Blvd, Arlington, VA 22209
Phone: (703) 640-3566