Eating Vegan in Key West, Florida is a little more challenging then one might think. They only have 3 places to pick from but I must say they were delicious.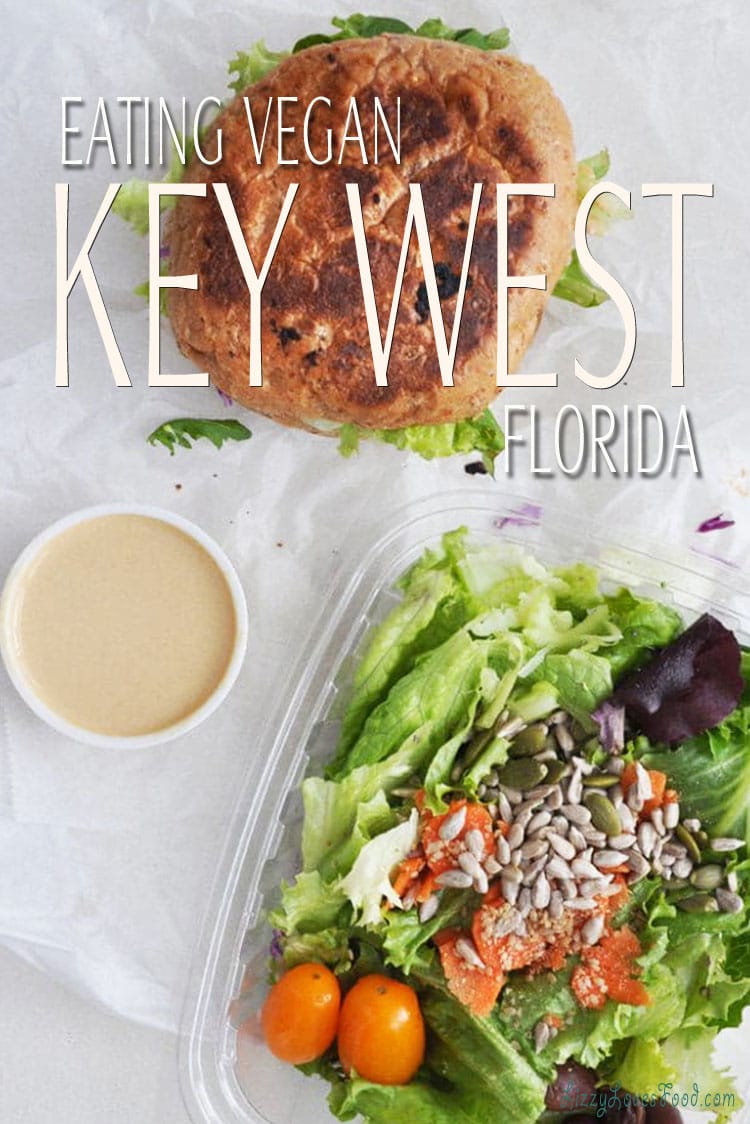 Jeffrey and I try to eat as healthy as possible on vacation because food can really spoil a trip. So the first thing we did before we headed out to the island is stop by Publix and picked up a few things before we headed out. This way, we can have things to munch on during the day. The cost is cheaper at the grocery store on the mainland then from the island.

The Cafe was the first place we tried for dinner. This place is located off of Duvall Street and was walking distance from Casa Marina Hotel, where we stayed. The atmosphere is very colorful and inviting. I ordered a Portablela Burger that had goat cheese with lettuce and tomatoes. Jeff had the Kale Caesar Salad with homemade croutons. Both meals were excellent and I would definite try it again. The serves was excellent and our waiter was a complete delight. $$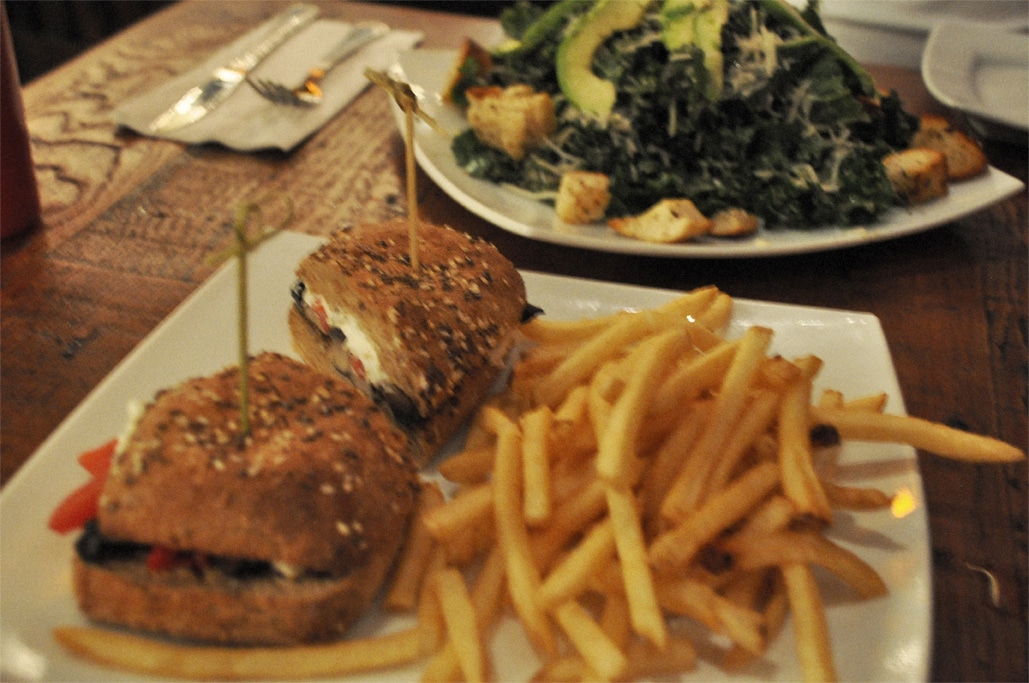 This was a delightful little store that also serves food. The seating is outside so you order at the store front and then pick-up your food. I had the Warrior juice - too dye for!!!! The breakfast burrito super big and delicious.
This place is set up like a grocery store with a little side corner to order food. This was our favorite place to eat and we ended up going there twice!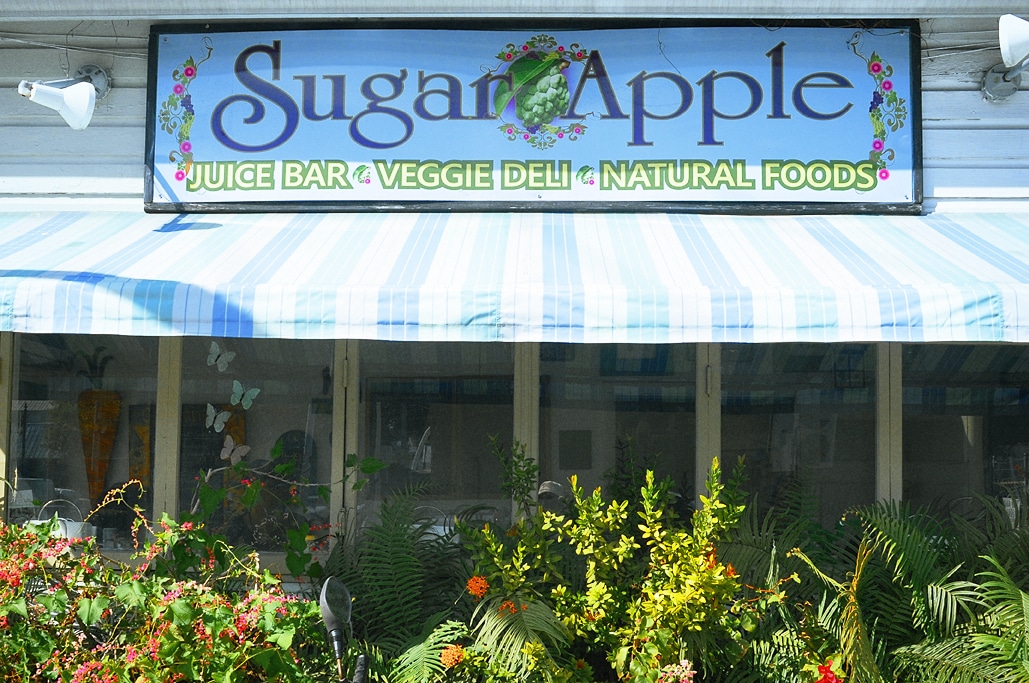 We loved the beet juice because of how sweet it was when you drank it. The rice tofu pesto salad was so delicious that we ordered it again the following day.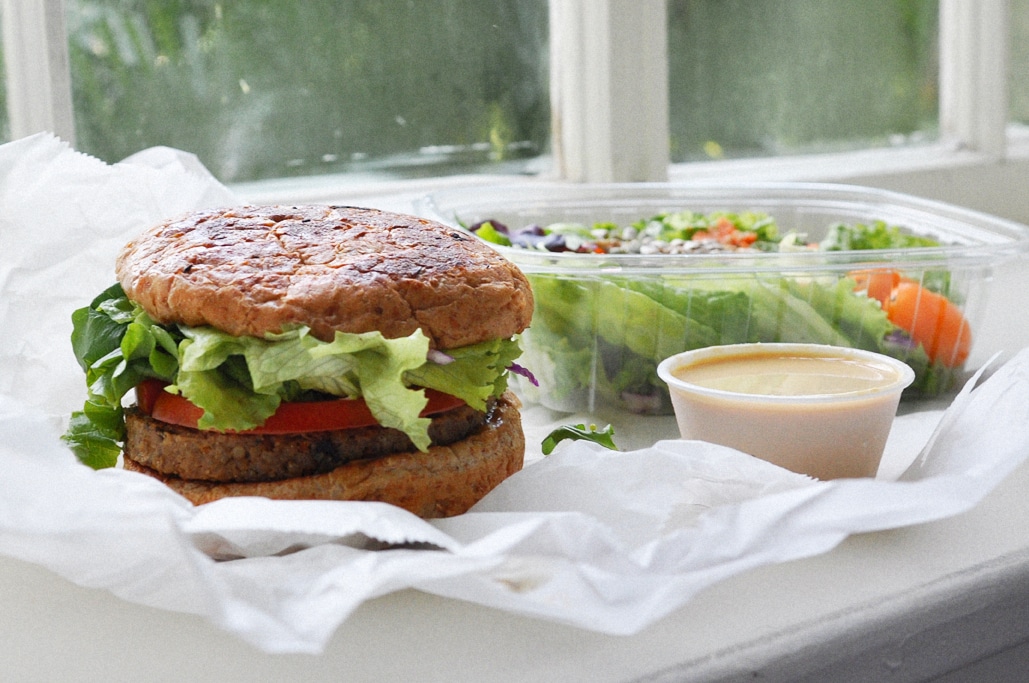 The place is busy all the time. We know this because we went in twice and both time it was packed. The owners, Phillip and Tina Crumble, are as pleasant as can be. He even gave us a ride back to the hotel because it was to0 hot to walk that day.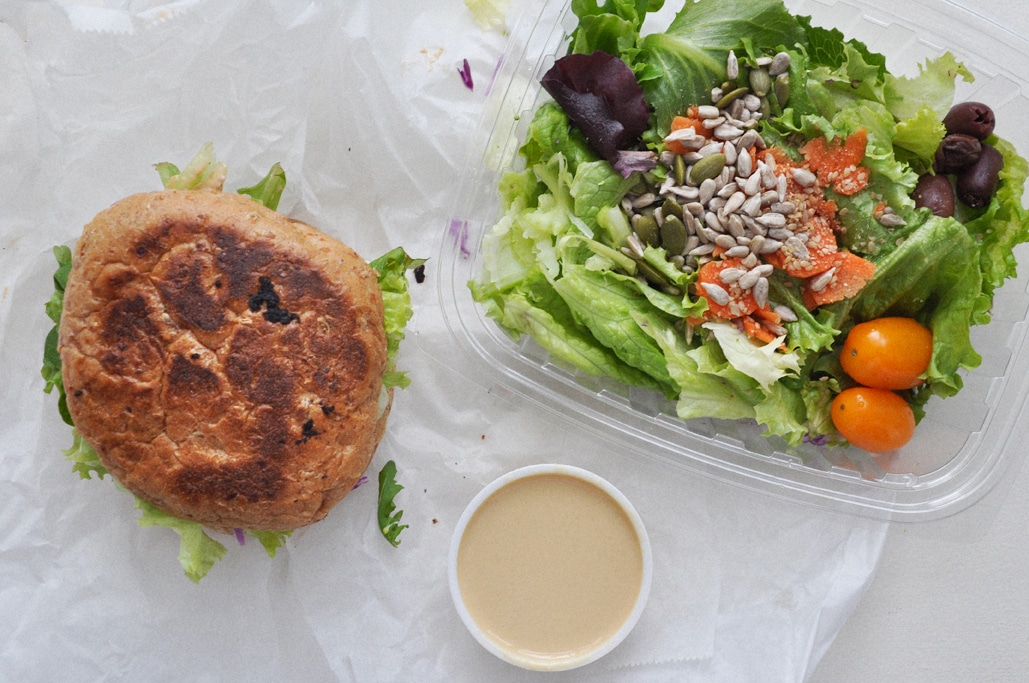 Eating Vegan in Key West, Florida
At the end of each day, we took some snacks to the beach and watched the sunset go down every night in Key West. When I asked Jeffrey, "What was the best part of the day?" he responded, "being with you."
As much as Key West is a beautiful place to visit, it is very limiting in good food. The vegan options are limited and the restaurants tend to serve upscale fast food. The one thing you can count Key West to have are bars! A bar on every corner and plenty of cocktails everywhere! Till Next Time Key West!
OTHER COUPLES GETAWAYS :
MORE WHERE LOCALS EAT:
★ Like this post? ★ Let us know in the comments below or on social media using #LizzyLovesFoods and tag us @LizzyLovesFoods