Indian Recipe! I love Indian food; it's probably at the top of the list of finding a good recipe (that I can follow) or restaurant. My sister and I will over order on the menu just so we can bring it home and have it the next day!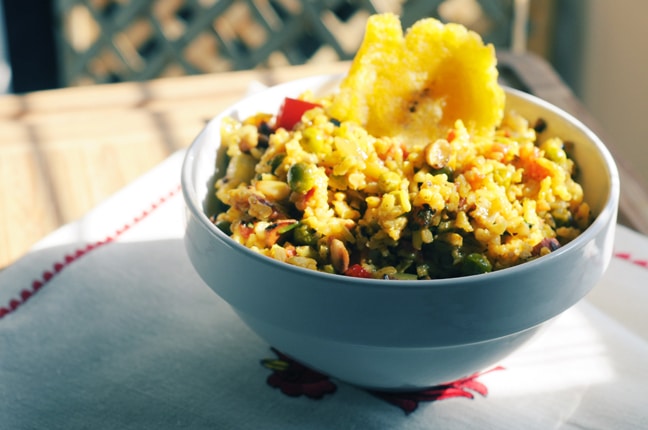 So I have been on a quest for Indian recipes for a while but because of my limited knowledge on how to cook it, sometimes it doesn't come out that great. Yet I have managed to improve my Vegan Indian rice recipe that is as good as a Taste of India Restaurant in Providence, RI. I know – I surprised myself when I make it.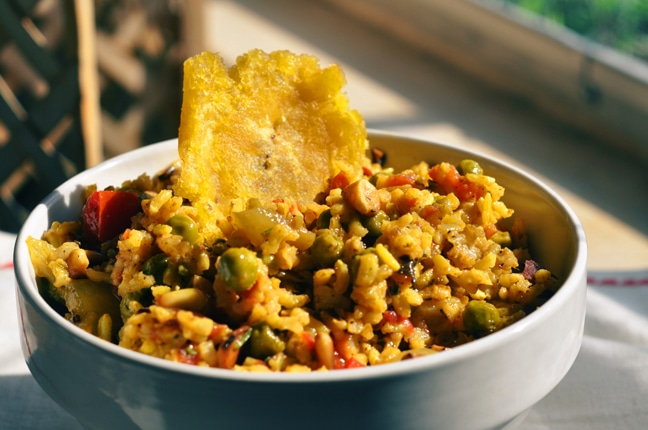 Vegan Indian Rice
Step 1
4 tbsp of olive oil
1 large onion, peeled and chopped
2 garlic cloves crushed
1 inch ginger root
1 tsp of chilli powder
1 tsp of cumin seeds
1 tbsp of mild curry powder
Saute in pan with all items in step 1 until the onions brown.

Step 2
1 ½ of brown rice
3 cups of boiling vegetable stock
1 can of chopped tomatoes
½ cup of peas
Take the rice an pour in the pan, then mix the tomatoes. Once everything is coated pour the stock in. Let it boil and then turn down the heat and put the lid on. It will cook for about 40 minutes.When the rice is almost done pour the peas on top to cook.

Step 3
6oz of chopped apricot
½ cup of chopped cashew
When the rice is done pour the cashews and apricots and mix into the rice to fluff up the mixture. Voila!! Your done and the rice is very filling.
Serves 4-6
Cost: $8.95