Easy to make Gluten Free Bread, a delicious gluten-free bread for a weekend brunch.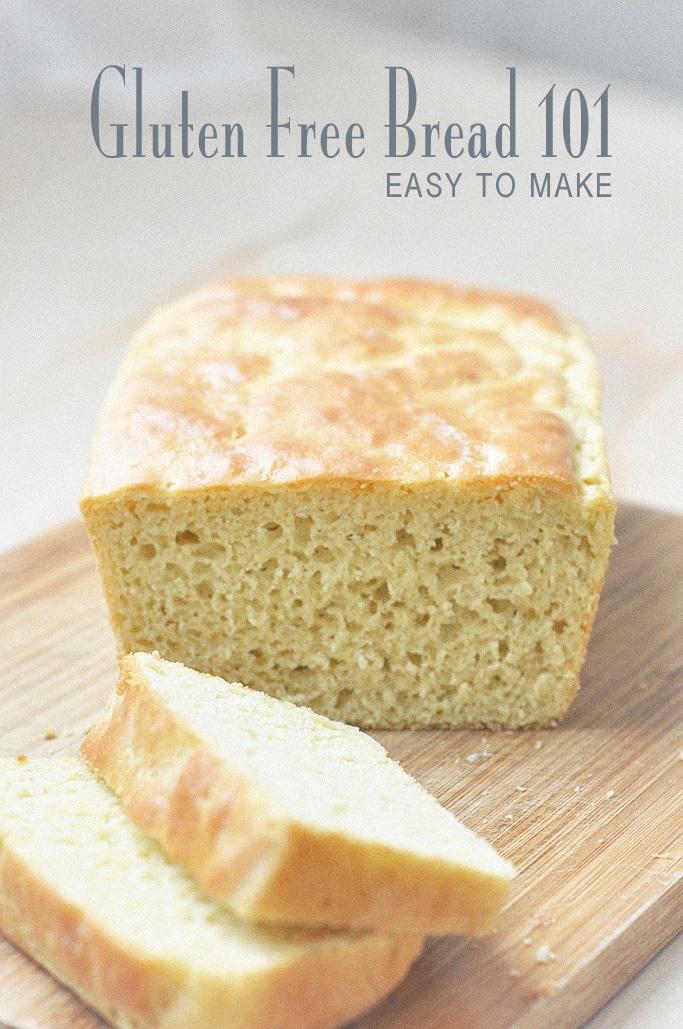 Gluten-Free Bread 101 is delicious and easy-to-make gluten-free bread. Now, every time I make it, I can't believe how easy it is to make. All I needed were the right tools, patience, and help from mom. At least that is what I found to be true for me. You see I have made dozens of gluten-free bread and was never truly satisfied with my results. I, the daughter of a bread maker, could not make bread!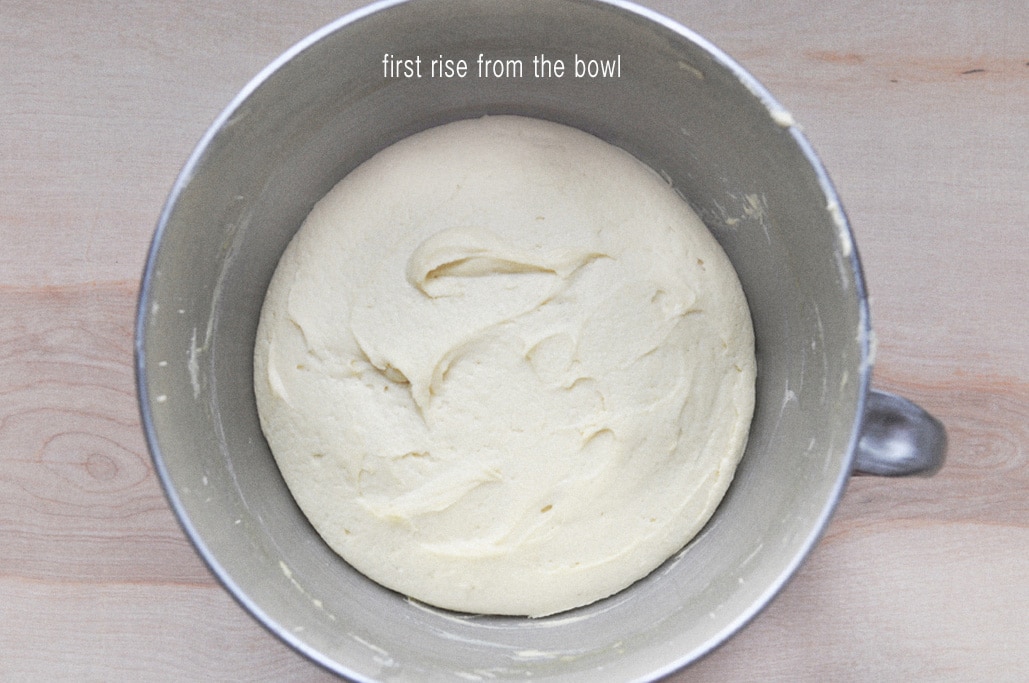 So I decided to call my mother and have her help me to create this recipe. Now the reason I did not call her sooner was because she also was trying to perfect a gluten-free bread recipe. She had mastered the skill about a year ago and now makes her bread with fruit and nuts or cheese.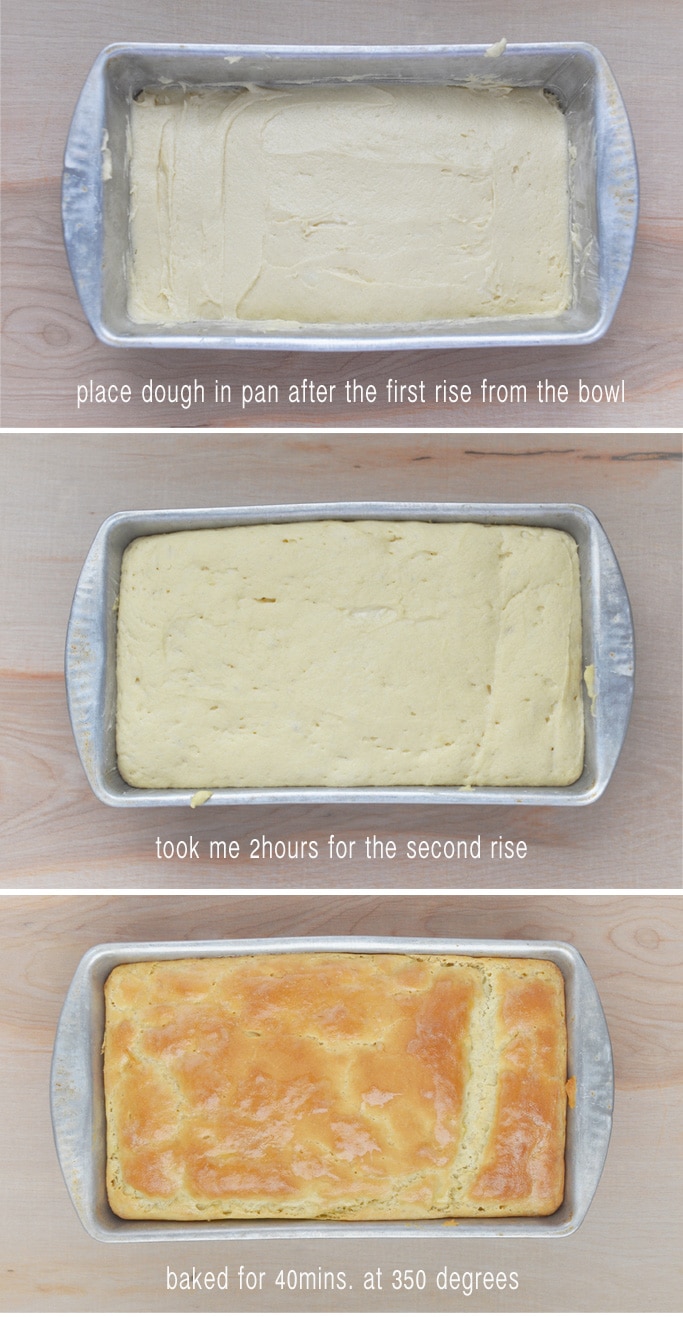 Yes, my mother is a perfect baker. Not to mention she was married to a bread-baker so she knows bread better than most people.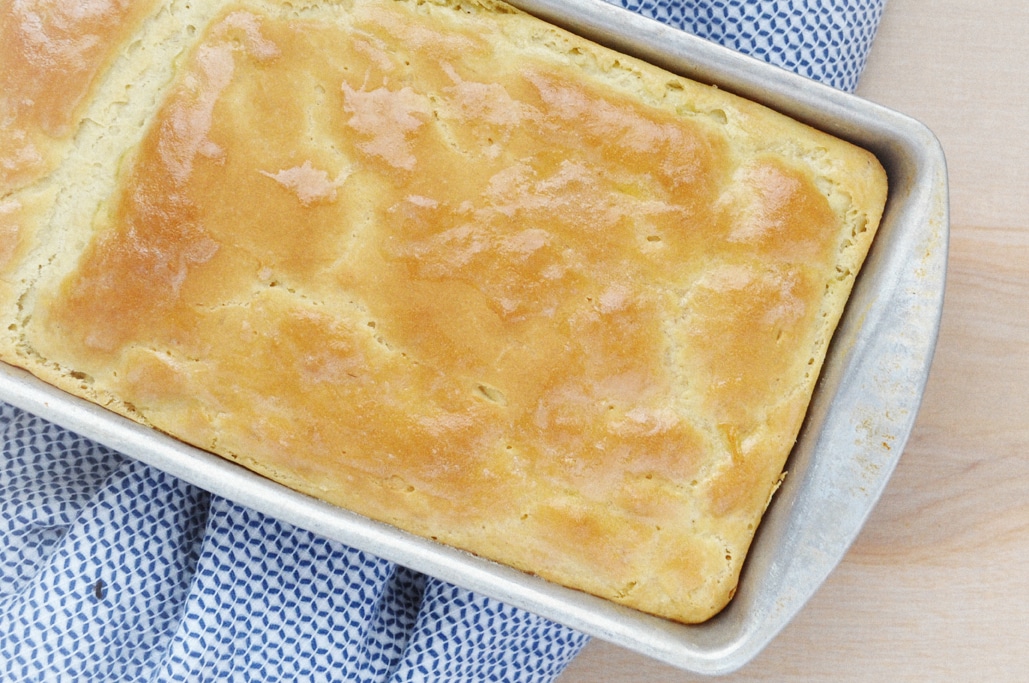 I found it interesting that she was trying to make gluten-free bread just for the challenge of it. She always reminds me when I am disappointed with a recipe with this insight,"Before it comes out perfect you need to make a few flops, that's what makes you become a good cook."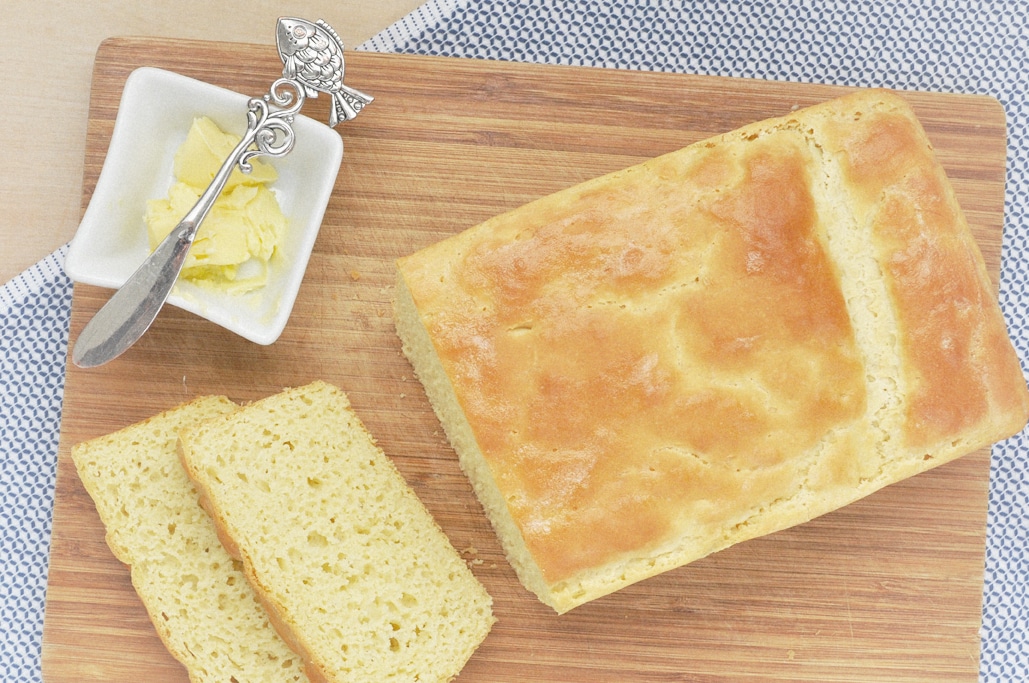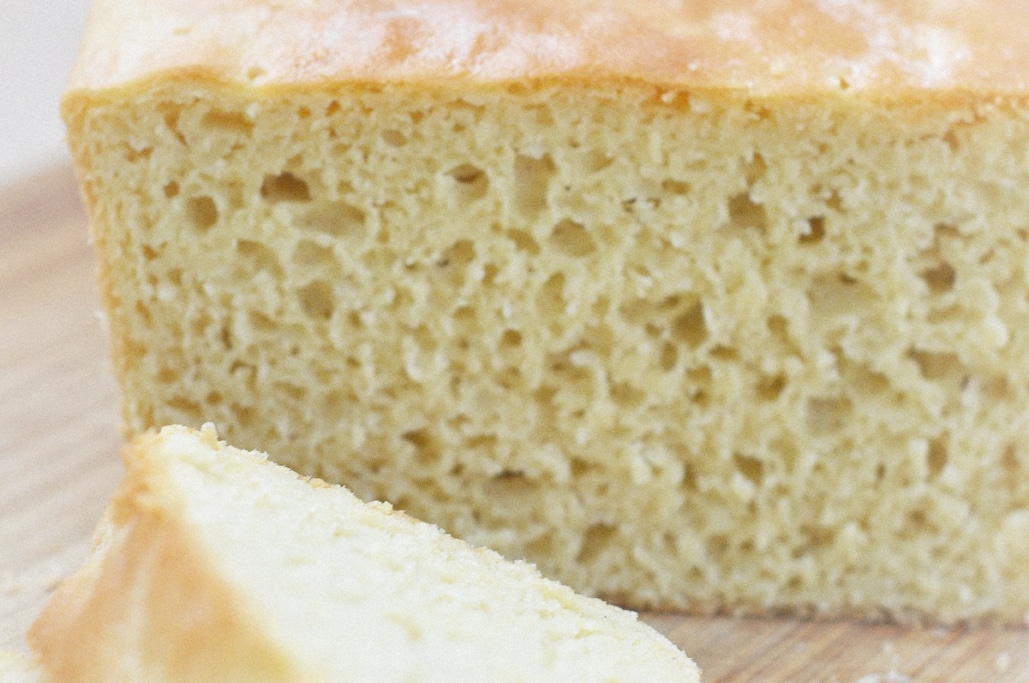 So before we get started, you will need a few things: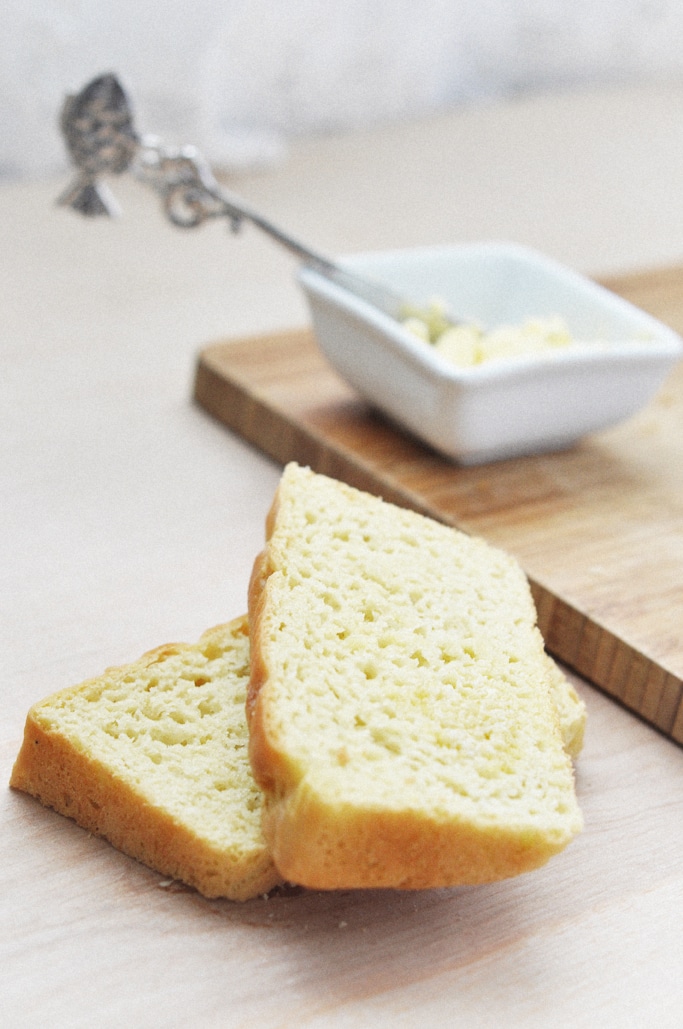 These 3 things have changed the whole bread-making experience to a higher level for me. Just like a carpenter needs his tools so does the cook. And yes, what you buy will make a difference when you cook.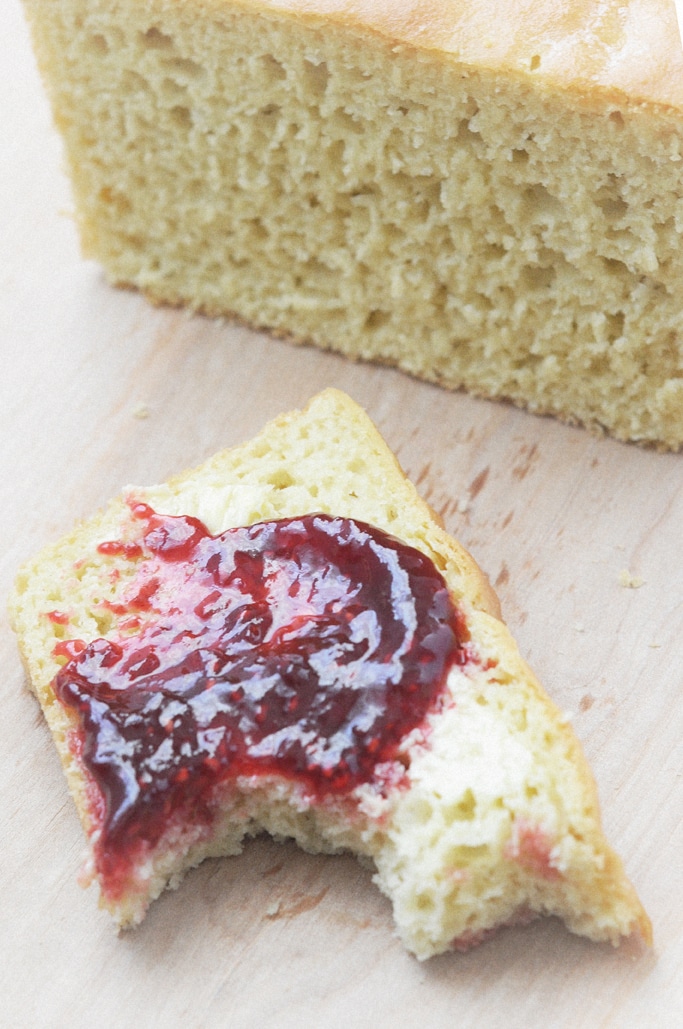 I can't say enough about the Kitchen Aid Mixer, it's truly what makes everything better when I bake. Once you have one, you can't imagine why you waited so long to get one. It's the one mixer for a lifetime. I have had mine for 15 years and it's still as strong as the first day I bought it.
More Bread Recipes from Around the World
One of my favorite things to make on Sunday morning now is some type of bread. Which my husband and dog seem to love more than me. I hope you will stay tuned for my next science experiment with bread. See ya next time as my quest continues in search of the perfect bite!
★ Like this post? ★ Tried this recipe? Give it a star rating below! ★ Let us know in the comments below or on social media and tag us @LizzyLovesFoods You can connect with us on Instagram and Facebook account or on Pinterest. Don't forget to sign up for our newsletter & stay up to date with our latest Recipes from Around the World.
Gluten Free Bread 101
Easy to make moist gluten-free bread.
Ingredients
Dry Ingredients Mix First
3

cups

King Arthur Gluten-Free Flour - I Love this flour!

3

tablespoons

sugar

2

teaspoons

instant yeast

1

teaspoons

salt

2

teaspoons

xanthan gum
Mix One at a Time
1

cup

warm milk

4

tablespoons

soft butter

3

large eggs
Instructions
Place the dry ingredients into a mixing bowl

Using an electric mixer (hand mixer, or stand), gradually beat in 1 cup warm milk.

Add 4 tablespoons soft butter.

Mix 1 egg at a time into the mixer.

Mix everything well, then mix on high for 4 minutes until it looks like sticky frosting.

This looks and feel nothing like bread dough.

Leave batter in bowl and keep inside the oven when the oven is off.

Let it double in size.

Once it has doubled in size scrape off the mix into a buttered bread loaf pan.

Put back into the an off oven and let it double in size again.

The dough likes a dark warm place.

Once the bread has doubled turn on the oven to 350º degrees.

When the bread is fully cooked brush a little butter on top to get that golden brown finish.

Let cool and slice.

ENJOY!
Nutrition
Calories:
181
kcal
Carbohydrates:
27
g
Protein:
5
g
Fat:
6
g
Saturated Fat:
3
g
Cholesterol:
52
mg
Sodium:
266
mg
Potassium:
61
mg
Fiber:
3
g
Sugar:
5
g
Vitamin A:
210
IU
Calcium:
50
mg
Iron:
1.3
mg