It's #FoodFactFriday - Beef Bone Broth. I first heard about it when, I admit, watching the Housewives of Beverly Hills and Yolanda mentioned the Beef Bone Broth for healing purposes. I got to thinking and my mom would do this for the base of every soup she made. She always said it was good for you and you know mothers don't lie!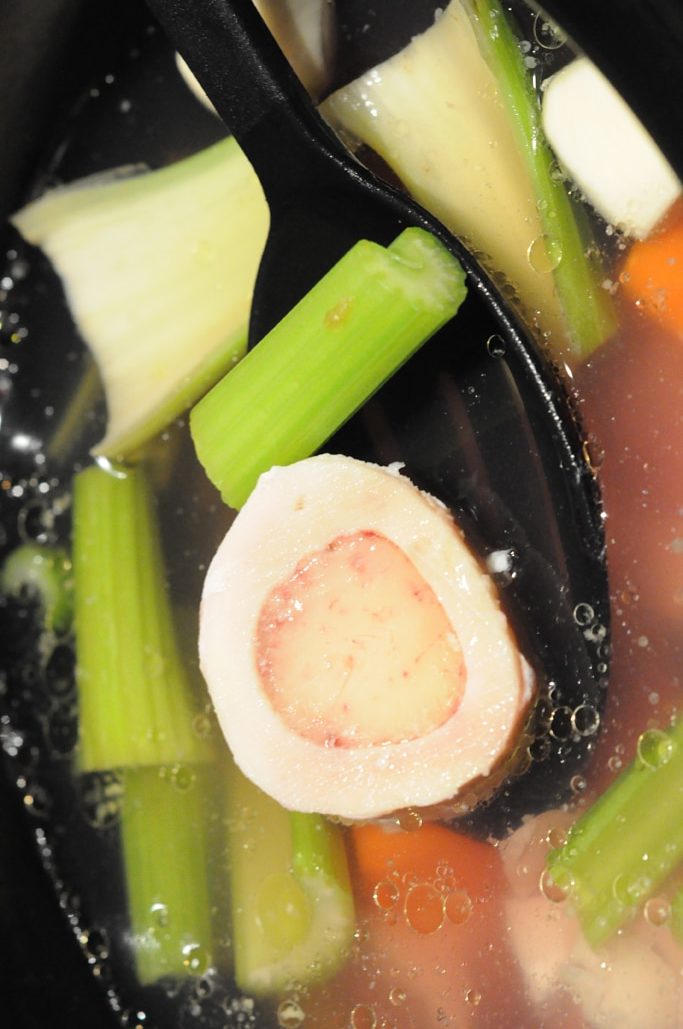 I decided to take a look at the benefits of this Beef Bone Broth and was surprised to find how powerful it is to your health.
Reduces joint pain and inflammation
Inhibits infection
Fights inflammation
Promotes strong, healthy bones
Promotes healthy hair and nail growth
healing factors to improve a leaky gut
Leaky gut is the root of many allergies and autoimmune disorders. Beef bone broth is one of the most healing foods you can consume which helps to protect and heal your leaky gut, skin and digestive tract. If you fix your leaky gut you can absorb your nutrients and not the toxins. The Beef Bone Broth helps you do so with out being harmful to you, like some prescription drugs.
I keep it in the freezer and drink 8 oz 3 times a week. I also keep it frozen for the back up. It's easy to sip on and I heal your body.
#FoodFactFriday - Beef Bone Broth
Sources:
Low-Carb Beef Bone Broth
Bone broth is a healthy concoction that can be a basis for many meals
Ingredients
5

pieces

of beef bones with marrow

2

carrots

chopped

3

celery stalks

chopped

1

medium onions

peel on, sliced in half lengthwise and quartered

2

garlic cloves

peel on and smashed

1

teaspoon

kosher salt

1

teaspoon

whole peppercorns

2

bay leaves

5-6

sprigs parsley

8

cups

cold water
Instructions
Place all ingredients in a crock-pot.

Add in water.

Bring to a boil over high heat; reduce and simmer gently, skimming the fat that rises to the surface occasionally.

Simmer for 24-48 hours.

Remove from heat and allow to cool.

Discard solids and strain remainder in a bowl through a colander.

Let stock cool to room temperature, cover and chill.
Notes
Nutritional values are based on one cup of broth
Nutrition
Calories:
22
kcal
Carbohydrates:
3
g
Sodium:
327
mg
Potassium:
122
mg
Fiber:
1
g
Sugar:
1
g
Vitamin A:
2720
IU
Vitamin C:
4.3
mg
Calcium:
27
mg
Iron:
0.3
mg