United States Recipe! New England Baked Shrimp is one of my all time favorite things to eat. I had the pleasure of going to Hemenway's in Providence, RI for dinner and Ellie's New England Baked Shrimp were the best!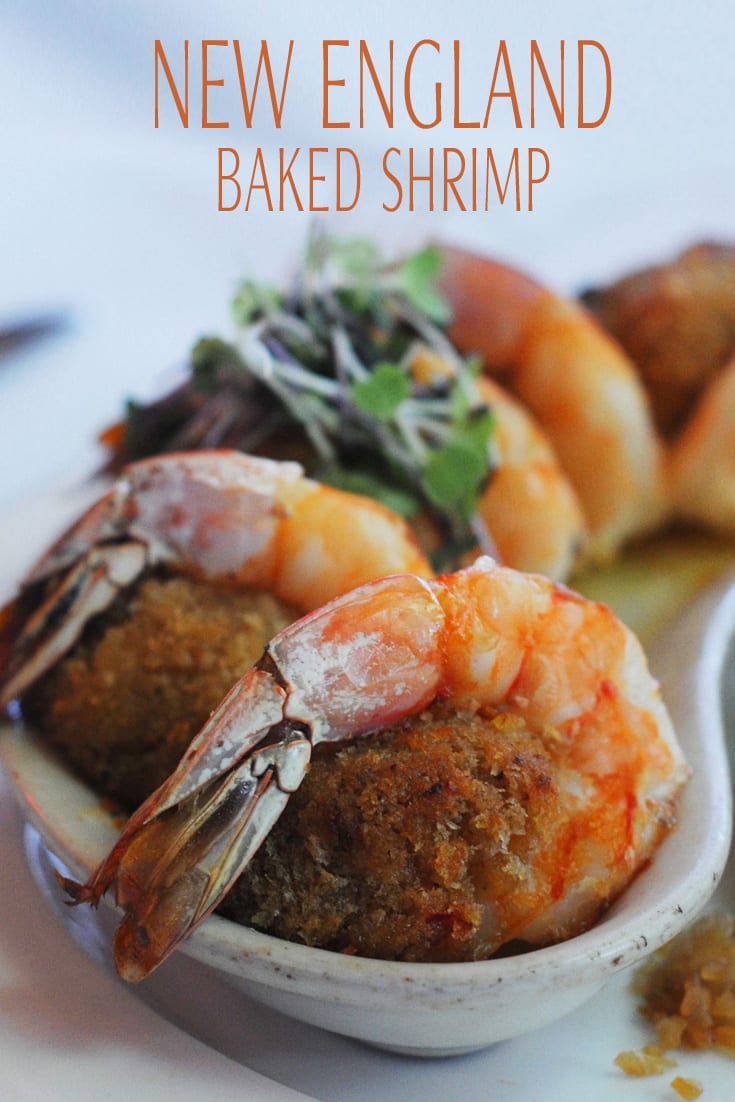 I meet Ellie who is the creator of the baked stuff shrimp that they serve at Hemenway's which is what I had for dinner. A great meal that is so easy to make at home.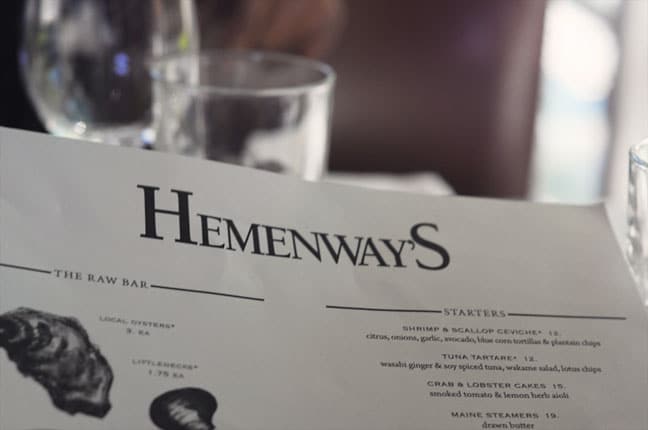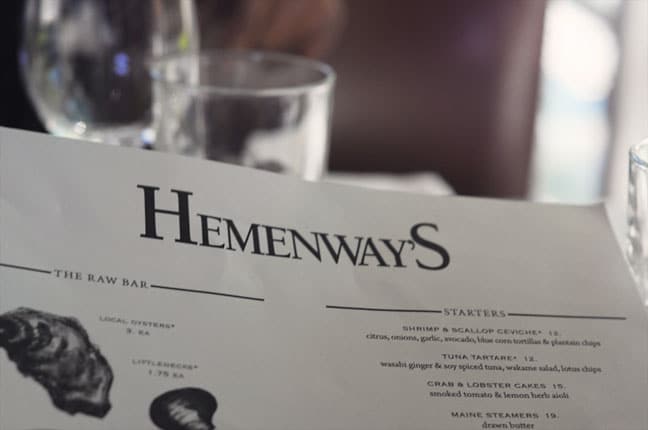 If the food was any fresher at Hemenway's it would of swam away on the plate. They informed me that the seafood is delivered every morning from yesterdays catch so it was in the ocean 1 day before serving.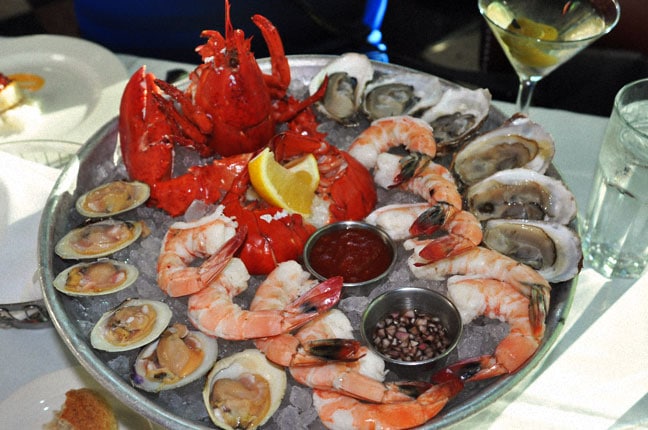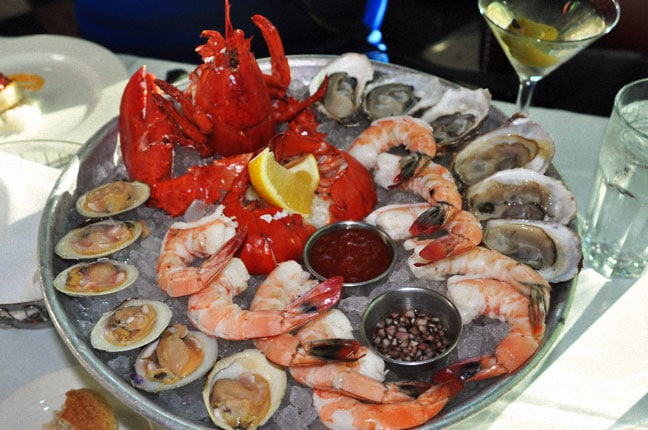 The only other time I have had seafood this fresh is when you go on the docks and the fisherman are selling what they catch from that day. Anyone who's from New England knows that seafood has a sweet taste when it's fresh and the texture in your mouth melts into your taste buds.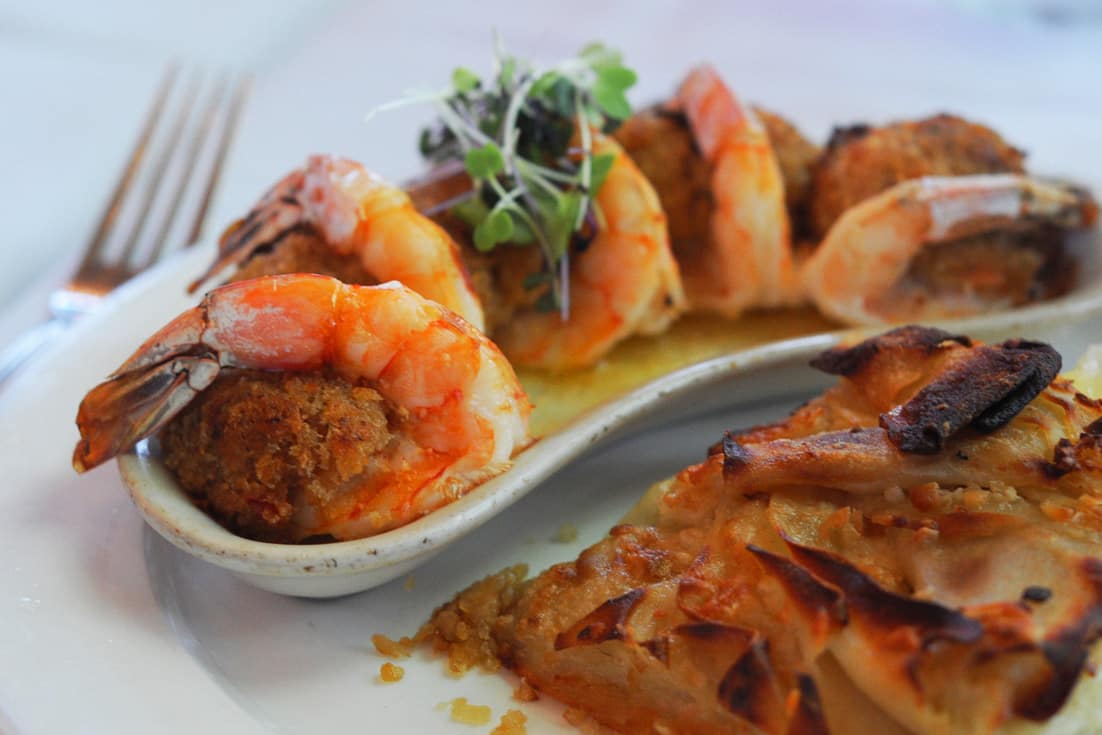 The meal was super yummy and I could not help myself but ask for the recipe.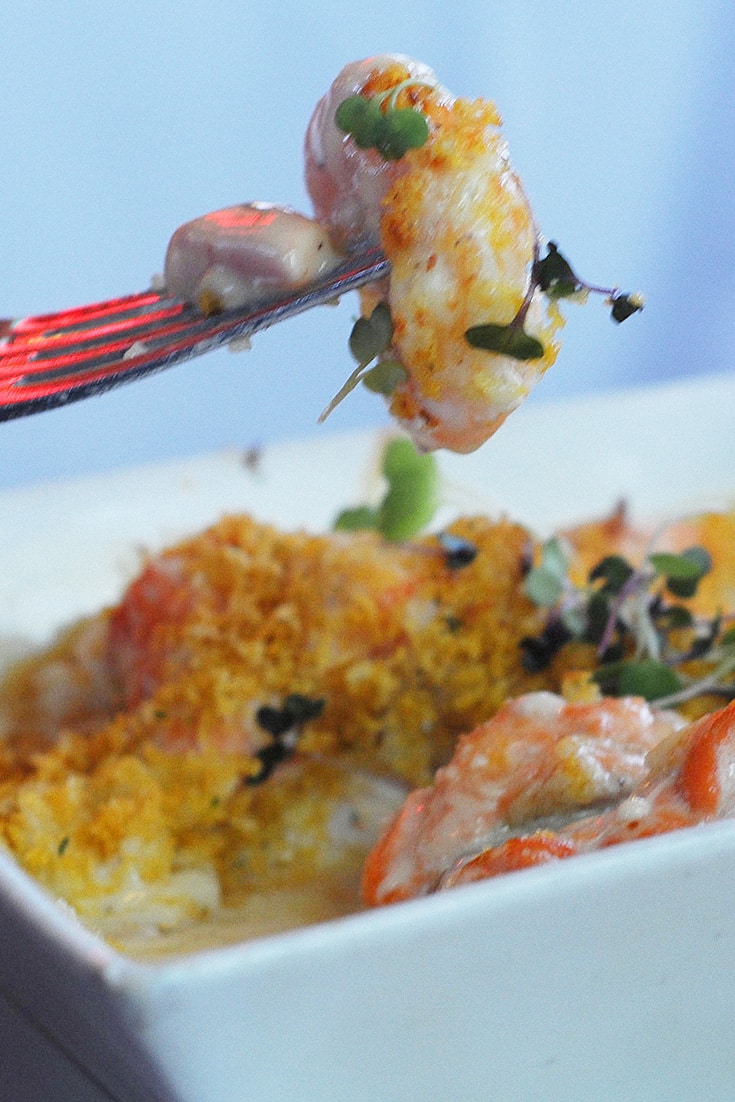 How To Prepare the Shrimp
To prepare you shrimp run them under cold water.
Then peel the shrimp.
I always pull the tail off but they are served with tails at the restaurant.
Make a small slice on the top of the vein and pull the vein out.
Rinse and butterfly cut the shrimp and lay flat.
Dry them off and sprinkle salt and pepper before you begin to stuff them.
Tip: If you can't find fresh shrimp buy frozen that are wild-caught USA.
I meet Ellie who is the creator of the baked stuff shrimp that they serve at Hemenway's which is what I had for dinner. They were to die for and more.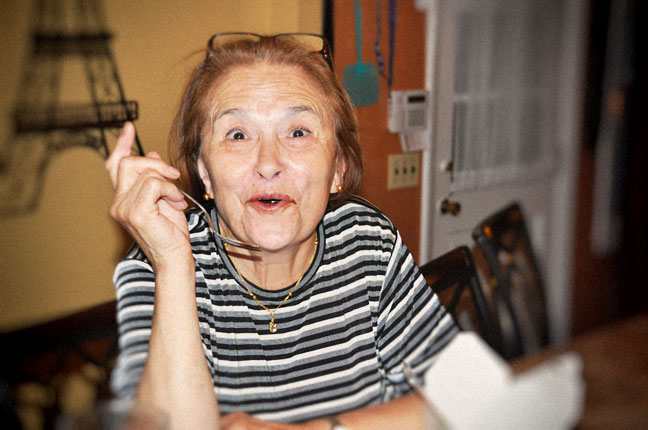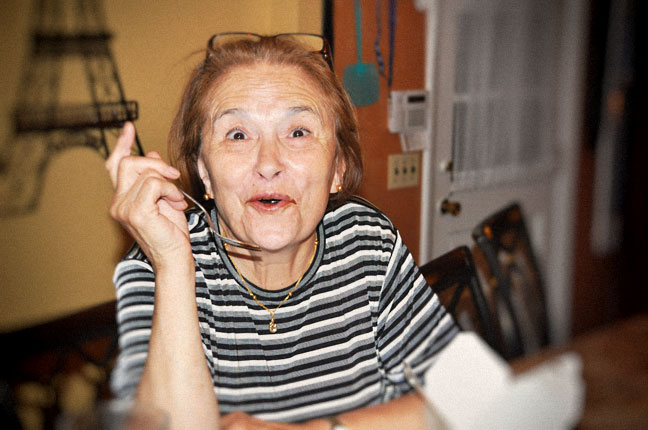 Thank you Hemenway's for dessert that my mom could not get enough of when I brought home a piece for her to try. And thank you Ellie for this wonderful recipe that I made 4 times already and perfect every time!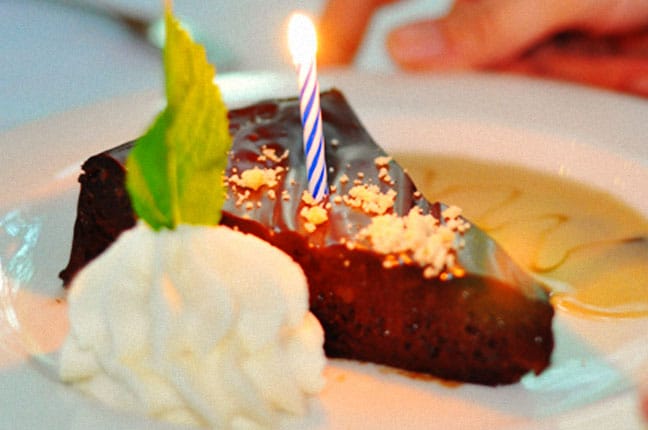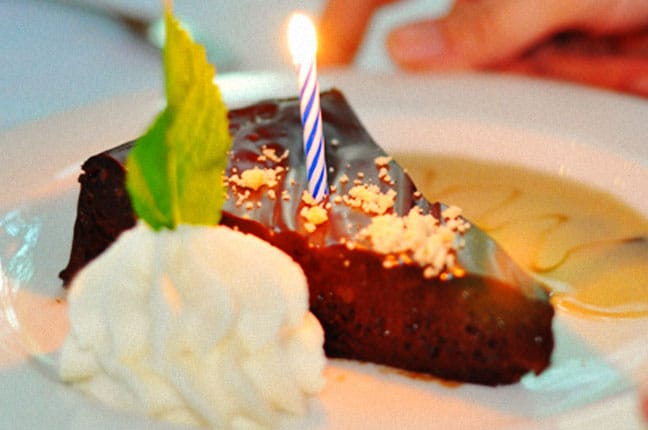 Here is the recipe that she was kind enough to give me and share with all of you.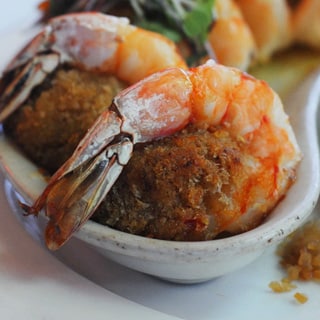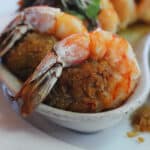 BAKED STUFFED SHRIMP
New England Baked Shrimp is one of my favorite things to eat and so easy to make at home. All you need is a great recipe from Ellie at Hemmingway's.
Total Time
1
hour
10
minutes
Ingredients
24

TABLESPOON

SHRIMP CLEANED AND BUTTERFLYED

1

cup

SLEEVES RITZ CRACKERS CRUSHED

I USE FOOD PROCESSOR

½

TEASPOON

BUTTER UNSALTED

1

cup

MED YELLOW ONION

1

TEASPOON

SWEET RED PEPPER

½

cup

STALKS CELERY

8

OZ

UNSWEETENED APPLESAUCE

1

TEASPOON

LEMON JUICE

1

TEASPOON

DRY SHERRY

1

TABLESPOON

GARLIC

4

TABLESPOONS

CHOPPED PARSLEY

1

TEASPOON

SALT

1

TEASPOON

BLACK PEPPER

1

LB

CRAB MEAT

PUT IT IN THE FOOD PROCESSOR

1

CUP

PANKO CRUMBS
Instructions
SAUTE ONIONS PEPPER CELERY AND GARLIC IN BUTTER ABOUT 5 MIN THEN ADD SHERRY LEMON JUICE SAUTE ANOTHER 5 MIN ADD THE REST OF THE INGREDIENT'S. LET COOL AND REFRIGERATE

FOR 2 HOURS ( I MAKE MY STUFFING THE DAY BEFORE I NEED IT)

FORM A BALL OF STUFFING ABOUT A TABLESPOON THEN ROLL IN PANKO CRUMBS PLACE ON TOP OF SHRIMP

PLACE SHRIMP IN BUTTERED CASSEROLE DISH

BAKE AT 350 FOR 20 TO 30 MIN UNTIL STUFFING IS A LITE GOLDEN BROWN
Recipe Notes
I like to serve them with a salad for dinner.
When in New England, most restaurants serve with garlic mash potatoes.
Serve with a nice bottle Sauvignon Blanc wine for dinner.
Nutrition Facts
BAKED STUFFED SHRIMP
Amount Per Serving (1 g)
Calories 146
Calories from Fat 30
% Daily Value*
Fat 3.3g5%
Cholesterol 7mg2%
Potassium 1396mg40%
Carbohydrates 32g11%
Protein 8.9g18%
Calcium 300mg30%
* Percent Daily Values are based on a 2000 calorie diet.
121 South Main Street
Providence, RI ( map it )