I love to cook, eat and discover new places to explore. NO matter where I go I always ask the locals the same question, "Where's a good place to eat and where do you like to visit?"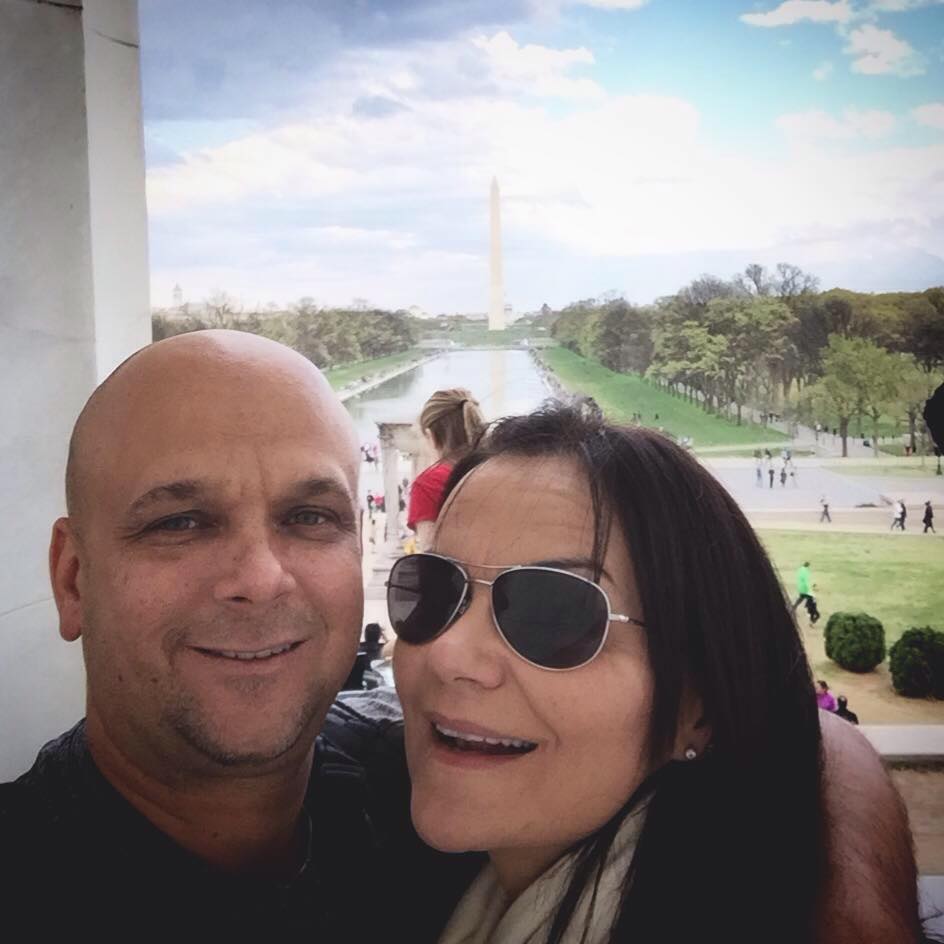 I can remember the first time that I was in the kitchen with my mother and godmother making crepes for the family. I was 5 at the time and when one did not flip over they would hand it to me to eat! That was the beginning of my love of food. I learned how to cook from my mom and she made the most wonderful meals on Sunday that I can still  taste in my mouth. Now I try to do the same for me and my husband Jeffrey. He loves food and exploring the world as much as me.
With today's high prices and over process food with to much fat, I try to buy local as much as I can, which is the healthiest of food instead of being imported 1000 miles away. I share my findings on #FoodFactFriday with little tidbits that I have found out about the food industry. We try to only eat out for date night, which is twice a month. I'm a big believer in portion control and eating 5 times a day instead of eating 3 big meals a day.
With being  diagnosed with Degenerative Disc Disease for 25 years ago, it is a constant battle to keep my weight down and eat as healthy as I can to stay healthy. This helps control pain and inflammation in the body.  My favorite activities are walking and doing yoga to keep my body strong.
People always ask me how I stay thin with all the food I consume and I always say the same thing. These are the things that I don't eat and I always drink water with lemon juice. I also do some type of exercise for 45 minutes 5 times a week. Even if it just walking in the neighborhood.
What I don't eat or drink:
No soda
No beer
No box food
No frozen section at the supermarket
No process food – sometimes I cheat and pay for it every time!
No food that is orange like Cheetos!
No eating white food at night (rice, potatoes, pasta, bread, etc. but I love them all! )
Over the years I've gotten better in the kitchen and the best recipes are the ones that I have gotten from friends and family all over the world. Which brings me to my travels of finding good food everywhere I go. My journey is to try and find a different place to eat or recipe, while I explore a new place in the quest for the perfect bite!
My search for the perfect bite begins!