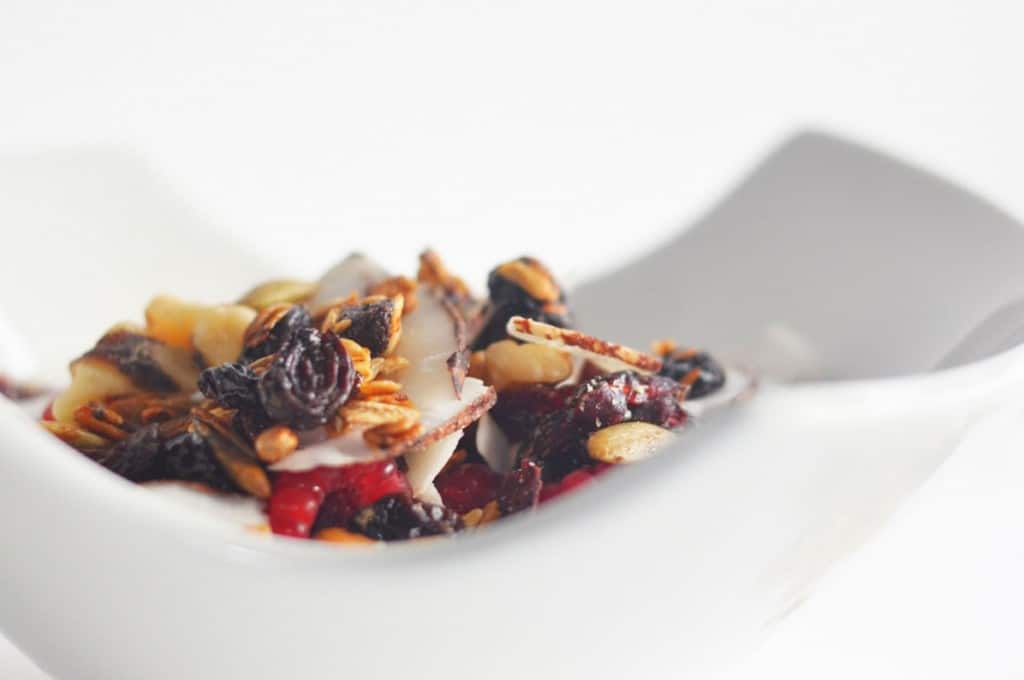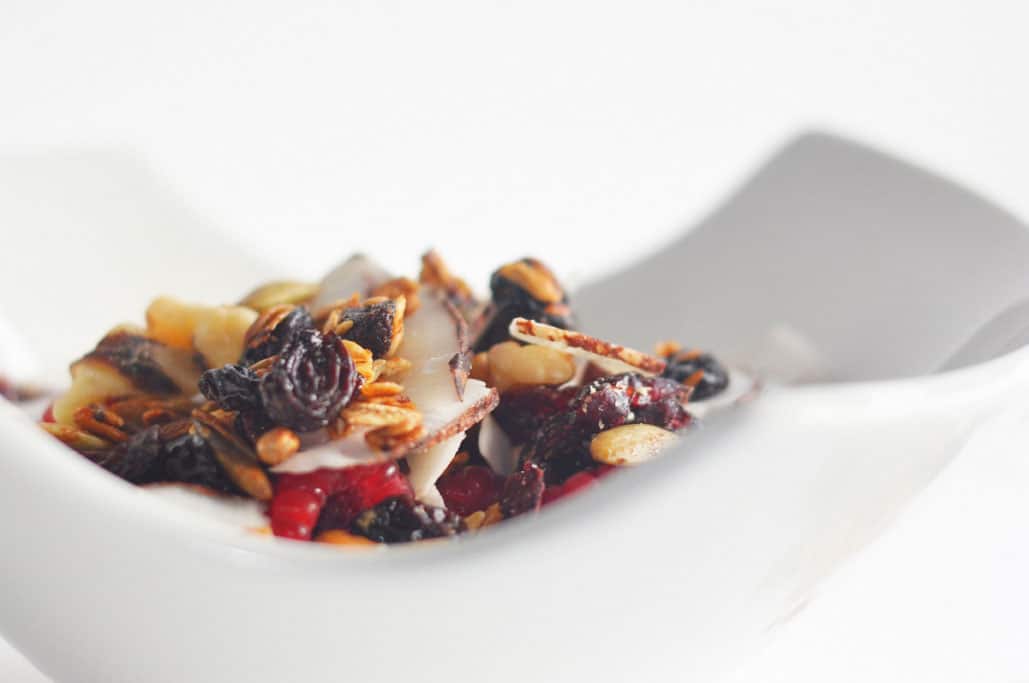 Yogurt Parfait Toppings for Breakfast for the new year breakfast plan. So now we have been slacking due to a very stressful year but in between we got to go to Portugal, visit family, ate a lot of ice cream but most of all our parents are doing well after a tough year of health problems. This probably explains the weight gain and as we ate our emotions away we stopped thinking about our health.
Which brings us to this problem of my pants not fitting and Jeffrey breaking his leg. So a new year is upon us and we hope to change to better health. The first thing I changed was breakfast. It's the fuel to the body in the morning and it's the most important meal of the day.
Here is how we start our morning with a Yogurt Parfait but it's all about the toppings!
Yogurt Parfait Toppings for Breakfast
Coconut Topping
Super Easy! Just mix 1 bag of coconut chips, 1 bag of cranberries, and 1 bag of walnuts  in a bowl and mix it together. Keep it in a air tight container and your ready to spread your topping on yogurts, oatmeal and salads.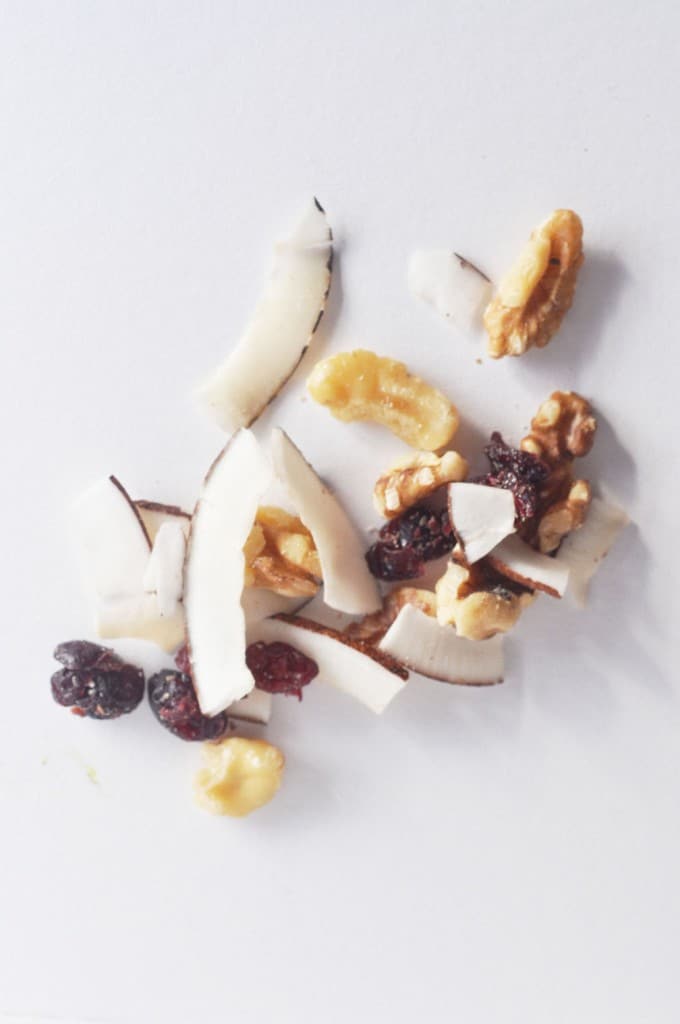 Granola Topping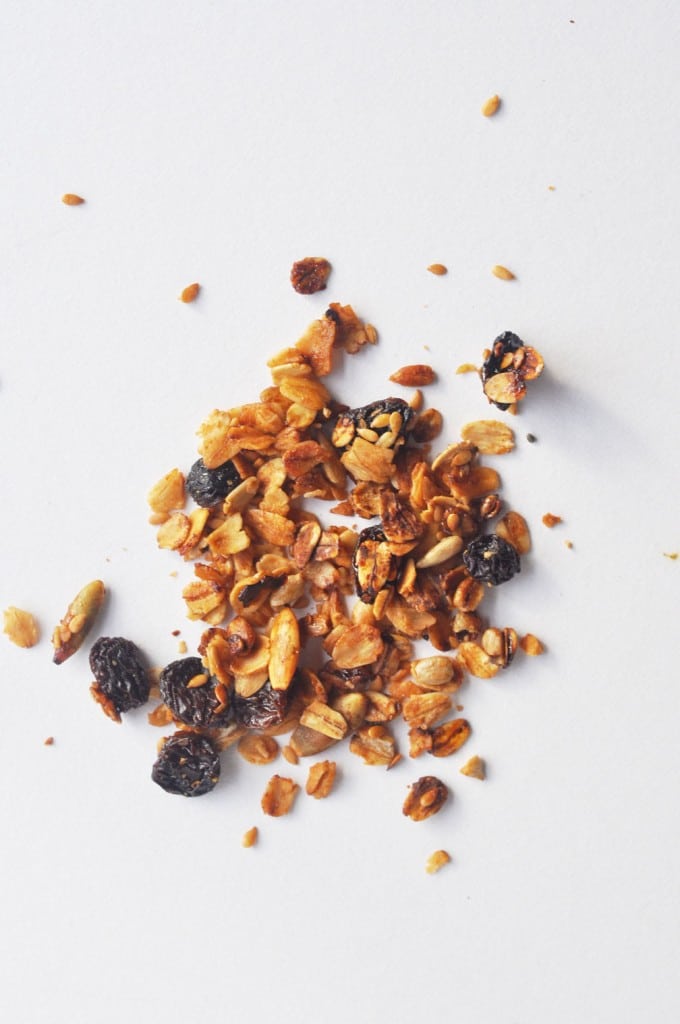 Yogurt Parfait Toppings Breakfast
Yogurt Parfait Toppings for Breakfast
Ingredients
4

cups

oats

1

cup

raisins

1/2

cup

coconut

1/4

cup

wheat germ

1/4

cup

cornmeal

1/4

cup

sunflower seeds

1

cup

of pumpkin seeds

1/4

cup

corn oil

1/3

cup

honey
Instructions
Preheat oven to 325 degrees F.

In a large baking pan, mix together the oats, raisins, coconut, cranberries, wheat germ, cornmeal, sunflower seeds and pumpkin seeds. Add the corn oil, honey and mix well. Spread the granola out on the pan in an even layer and bake until the granola is golden brown, about 45 minutes. Rotate pan in between to evenly cook.

Allow the granola to cool, and then serve topped with fresh fruit and yogurt.