Mexican Recipe! Vegan Mexican Hominy Soup is so easy to make for a quick dinner. I discover Hominy a few years back at the Mexican restaurant that I went to in Florida.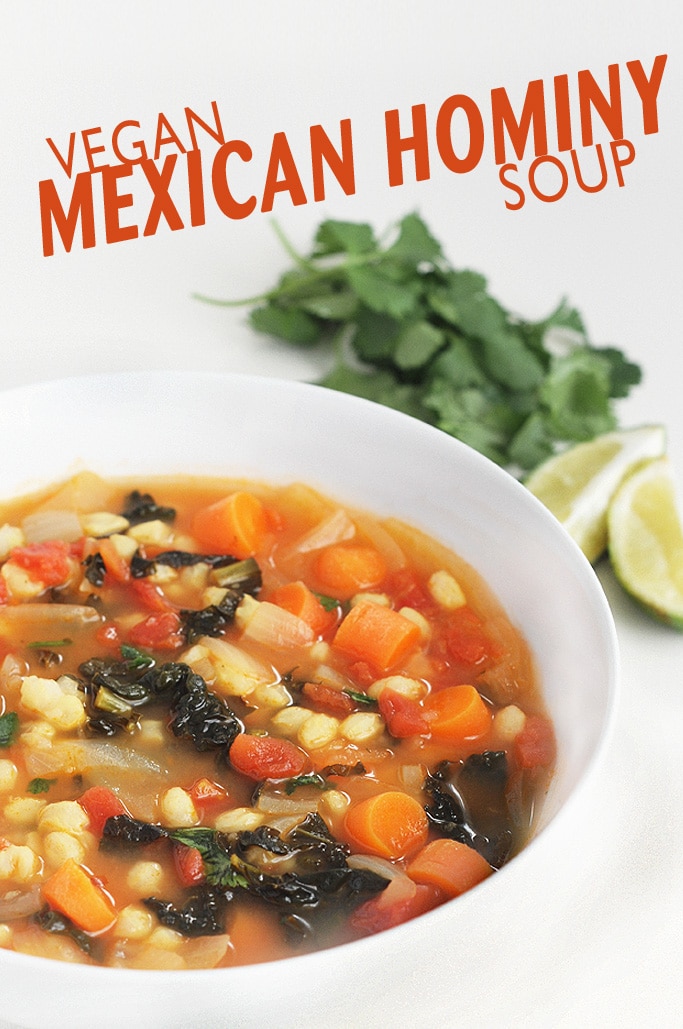 Vegan Mexican Hominy Soup is so easy to make for a quick dinner during the winter months. I discovered Hominy a few years back at a local Mexican restaurant that I went to in Florida. I fell in love with them at the first bite. Hominy is another name for dried maize kernels, and this common food is often made into grits or added to stews in Mexico.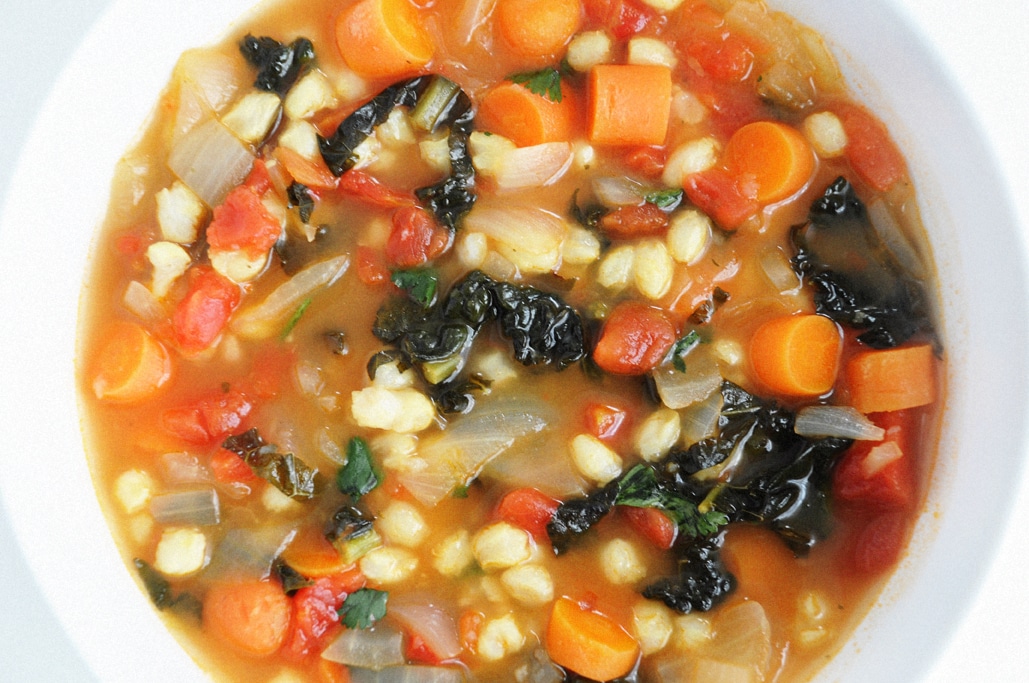 You can always find it on Amazon but I buy mine at Trader Joe's to make Vegan Mexican Hominy Soup. The broth make this soup delicious. It was not to salty that sometime broths can taste so I used Garden Veggies Cubes. The best part it is all vegan and for our No Meat Monday nights of the week.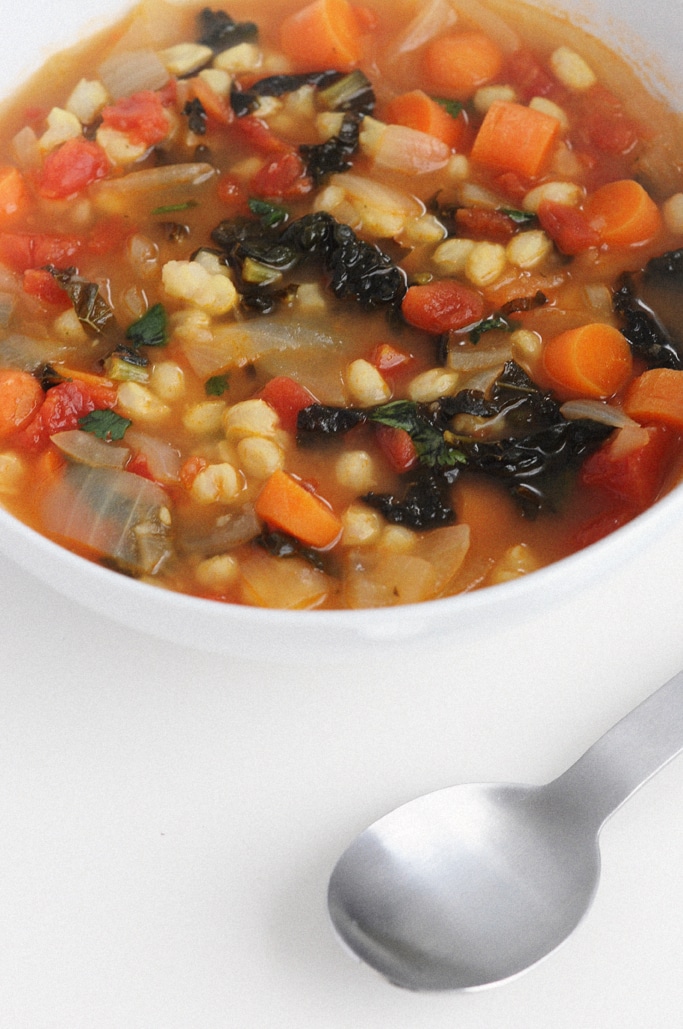 During my Stem-Cell treatment I have had tons of protein so I needed a break. All veggie right now makes me feel more energetic. I know you can get it with protein powder but still not a fan of the chalk taste that all the ones I have tried have. If anyone out there can recommended one that doesn't have that taste, please let me know?

WHAT'S IN THE FOOD!
hominy - rich in carbohydrates and low in fat.
kale - source of Dietary Fiber, Protein, Thiamin, Riboflavin, Folate, Iron, Magnesium and Phosphorus
parsley - vitamin K and vitamin C as well as a good source of vitamin A, folate and iron.
carrots – source of beta-carotene, fiber, vitamin K, potassium and antioxidants.
onion – soluble fiber and flavonoids assist in thinning your blood, decreasing inflammation.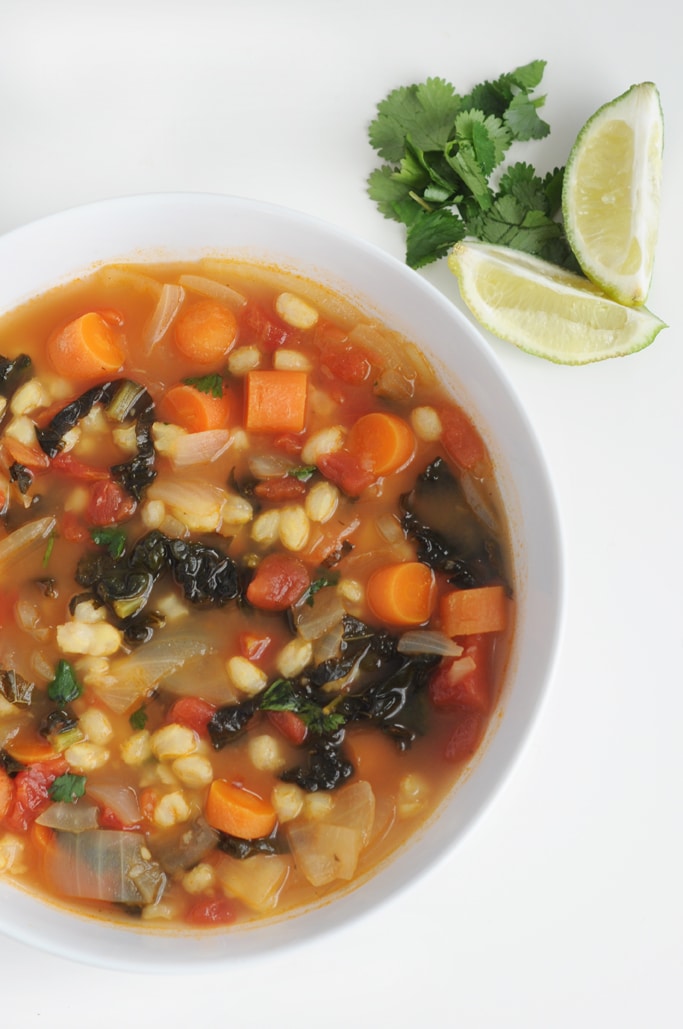 Now that I am almost back to normal after a 2 week recovery from Stem Cell treatment. I'll be back to posting on Monday and Wednesday. So let me know if you like this recipe and please don't forget to rate it! See ya on Wednesday! Happy No Meat Monday.
Vegan Mexican Hominy Soup
A quick and easy vegan soup with a Mexican twist!
Ingredients
1

chopped onion

1

cup

of carrots

2

garlic cloves

3

bay leafs

½

cumin

14.5

oz

can of stew tomato

14.5

oz

can hominy

2

cups

of kale

½

cup

parsley

6

cups

of water

3

Garden Veggies Cubes or use your favorite broth cubes

1

lime
Instructions
In a soup pot pour your olive oil along with your chopped garlic, chopped onion and bay leaf and saute until the onions are lightly brown.

Chop your carrots into bite size in put into pot

Pour can of stew tomato.

Pour can of hominy.

Cook for about 5 minutes until it begins to bubble up.

Pour in 6 cups of water along with 3 cubes

Bring to a boil.

After the pot has boiled lower heat and simmer for about 30 minutes until the carrots are done.

Right before the carrots are done pour the kale and cook for about 5 minutes.

Pour into a bowl and sprinkle parsley and squeeze lime on top.

Enjoy!
Nutrition
Serving:
480
g
Calories:
112
kcal
Carbohydrates:
22
g
Protein:
3
g
Fat:
1
g
Sodium:
706
mg
Potassium:
450
mg
Fiber:
4
g
Sugar:
6
g
Vitamin A:
6365
IU
Vitamin C:
46
mg
Calcium:
95
mg
Iron:
2.2
mg