Detox Carrot and Ginger Soup in the Crock Pot after a family trip is just what I need after over eating on everything that is not good for me. How can I resist when it's where I grew up with my childhood favorites.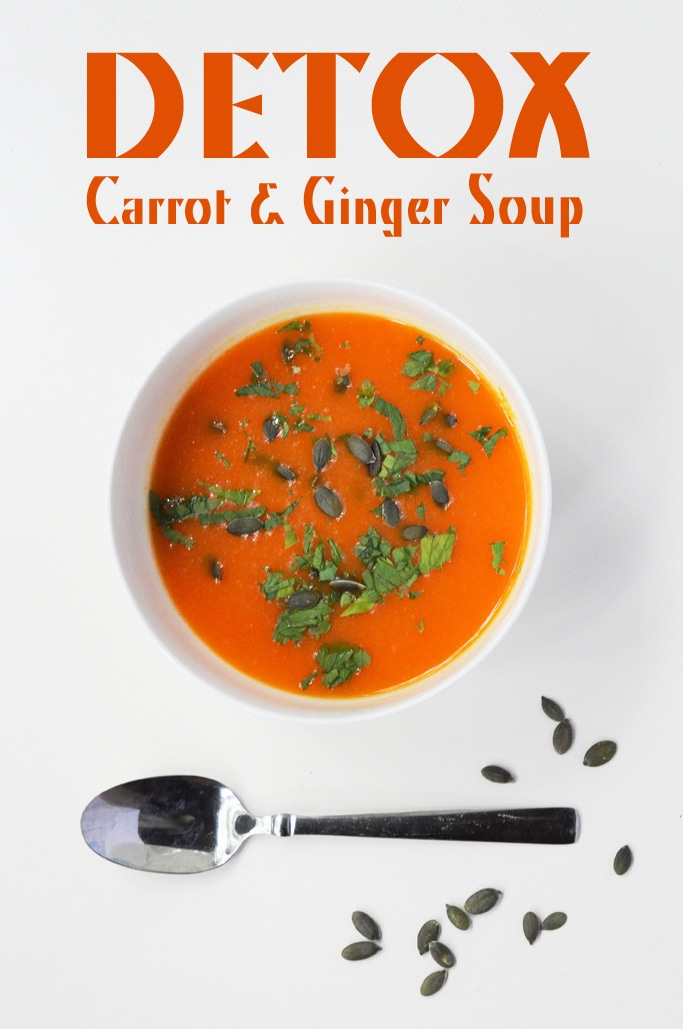 By the time I return home I feel ache and tired. The biggest problem is my spine feels tight and I begin to feel pain. It's very hard not to cheat when I go to Rhode Island but I pay for it afterwards. All the bread and ice cream is so hard to resist when your with your family and they are all eating it.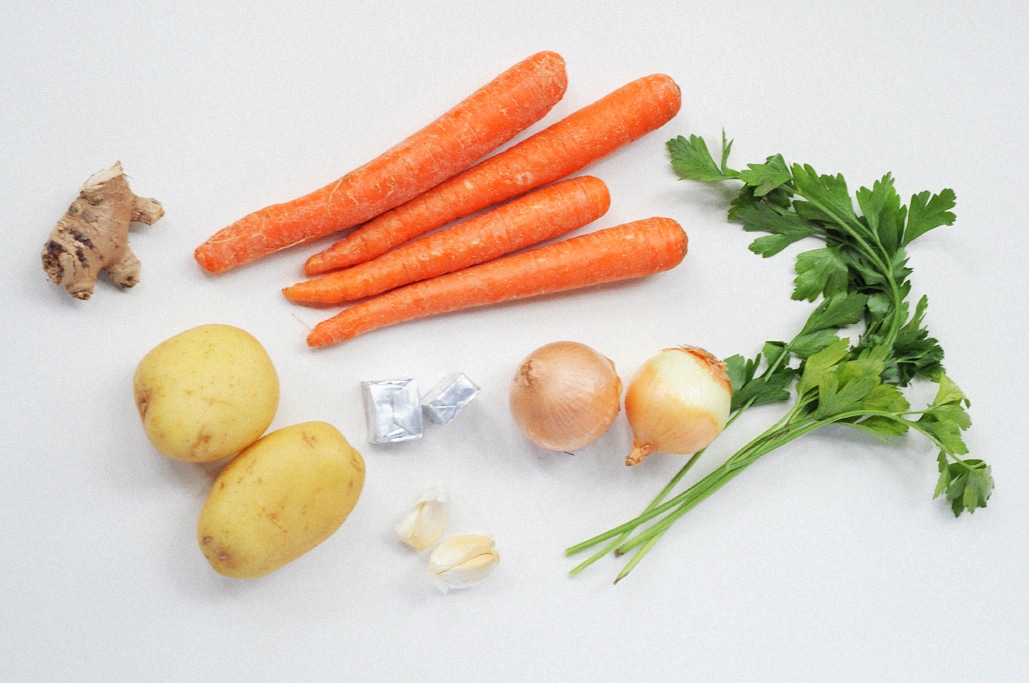 The first thing I do when I get back is start drinking lots of water. I just drink it all day and keep a bottle with me so I am forced to pick it up.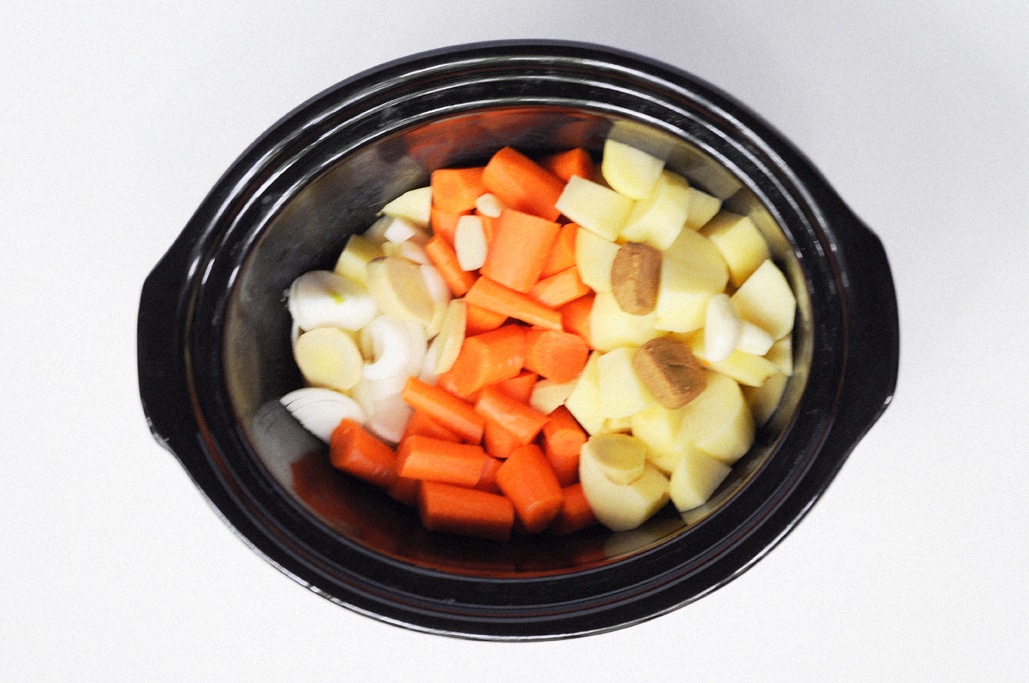 The second thing I do is get out the crock pot to start this delicious Detox Carrot and Ginger Soup in the Crock Pot. It's so easy to make and by the time it's done you'll be craving to eat a full bowl with some pepita seeds on top.
I find that after not eating the right foods my body begins to crave something super healthy just so it can start feeling better. I love sugar and salt but after changing my diet for so long it's not my normal craving anymore. I need vegetables!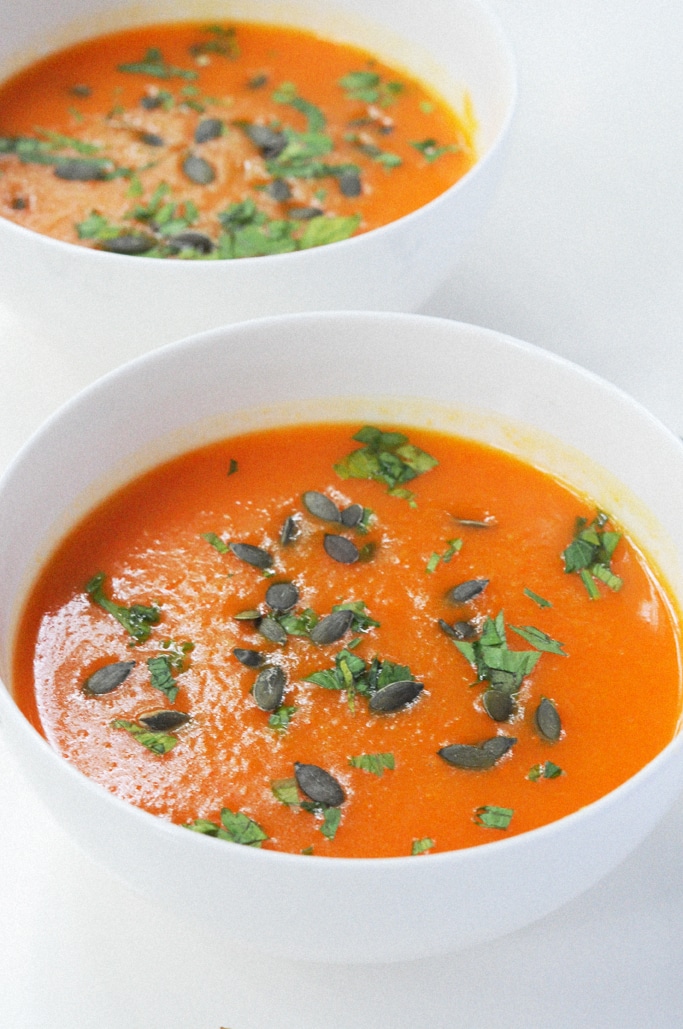 Benefits of this Soup:
Carrots: this root vegetable is also a good source of antioxidant agents.
Russet Potatoes: are an excellent source of vitamin C
Ginger: relieves the inflammation, which in itself causes pain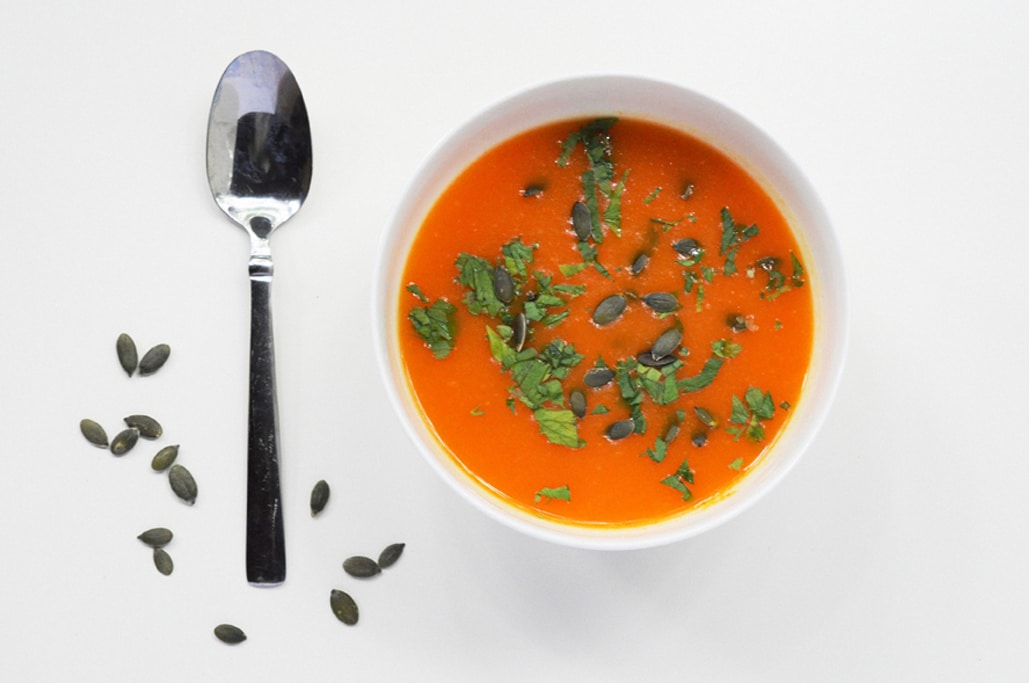 It's important to know what foods do to have a healthy diet for yourself. With my health problem, I go right to inflammation reduction foods to make me feel better. Along with the best thing God gave us on this planet, WATER.
Detox Carrot and Ginger Soup in the Crock Pot
Detox Carrot and Ginger Soup in the Crock Pot is an easy, tasty and comforting dish
Ingredients
5

cups

of chopped carrots

4

russet medium potatoes

2

small onions

1

tablespoon

freshly chopped, ginger

2

garlic cloves

2

cups

chicken bouillon

7

cups

of water

¼

peptia seeds

2

tablespoon

of fresh parsley
Instructions
Get you crock pot out and set on high.

Chop your carrots, potatoes and onion.

Put your vegetables in the crock pot.

Add your garlic, ginger and your chicken bouillon

Fill the crock pot just to cover the top of the vegtables. If you add to much water the soup will not be as thick. My crock pot took 7 cups but all crock pot are different so use the vegetable as a guide to fill your water.

Puree your soup when it's done with a blender to get a creamy soup.

Top with pepita seeds and parsley. Enjoy!
Nutrition
Calories:
175
kcal
Carbohydrates:
39
g
Protein:
4
g
Sodium:
163
mg
Potassium:
994
mg
Fiber:
5
g
Sugar:
7
g
Vitamin A:
17930
IU
Vitamin C:
19.2
mg
Calcium:
79
mg
Iron:
1.7
mg
NUTRITIONAL DISCLAIMER: I am not a certified nutritionist or dietician. I am just sharing my own food journey and experiences on this blog. This site is for entertainment purposes only.