Trick-Or-Treat Caramel Pretzel Chex Mix is a Gluten-Free snack perfect for Halloween.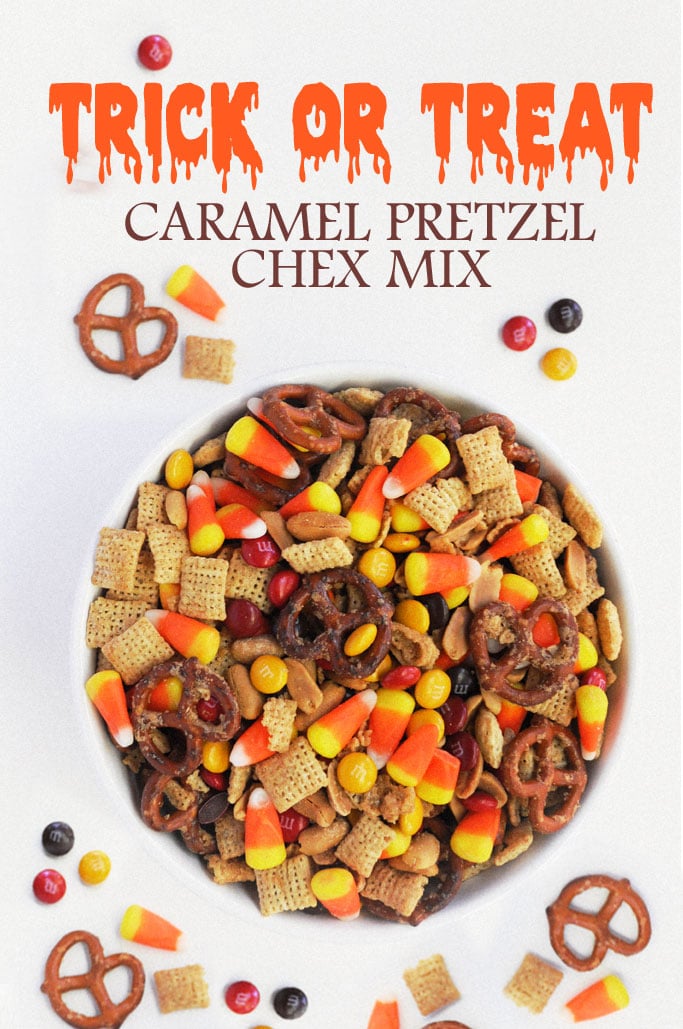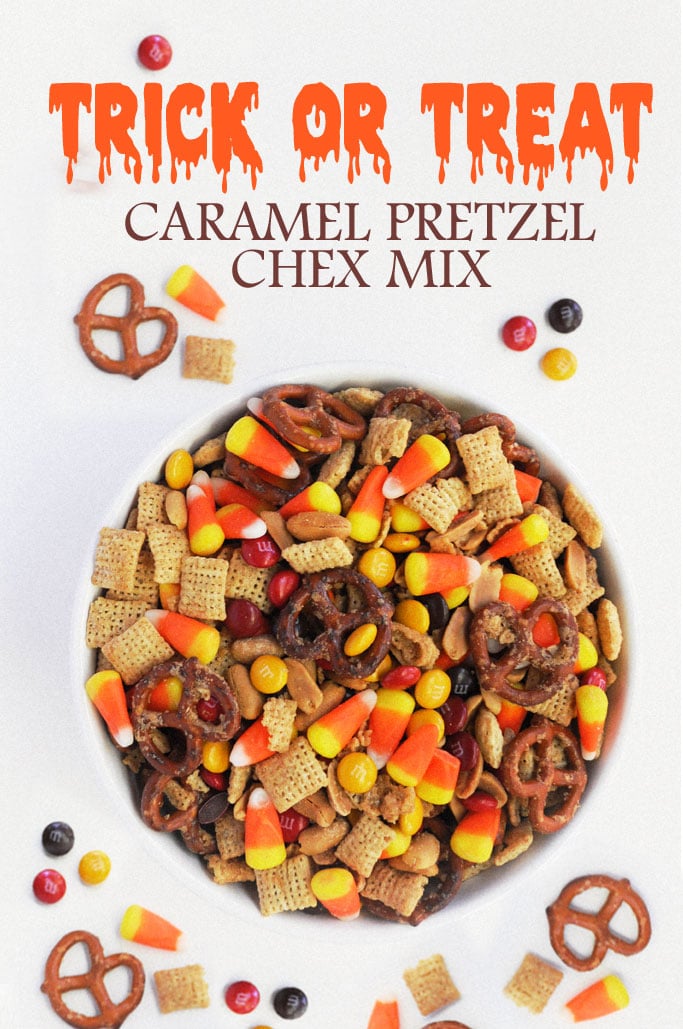 Trick-Or-Treat Caramel Pretzel Chex Mix for Halloween this year! Yes this is my favorite mix with a salty caramel taste in every bag that I fill.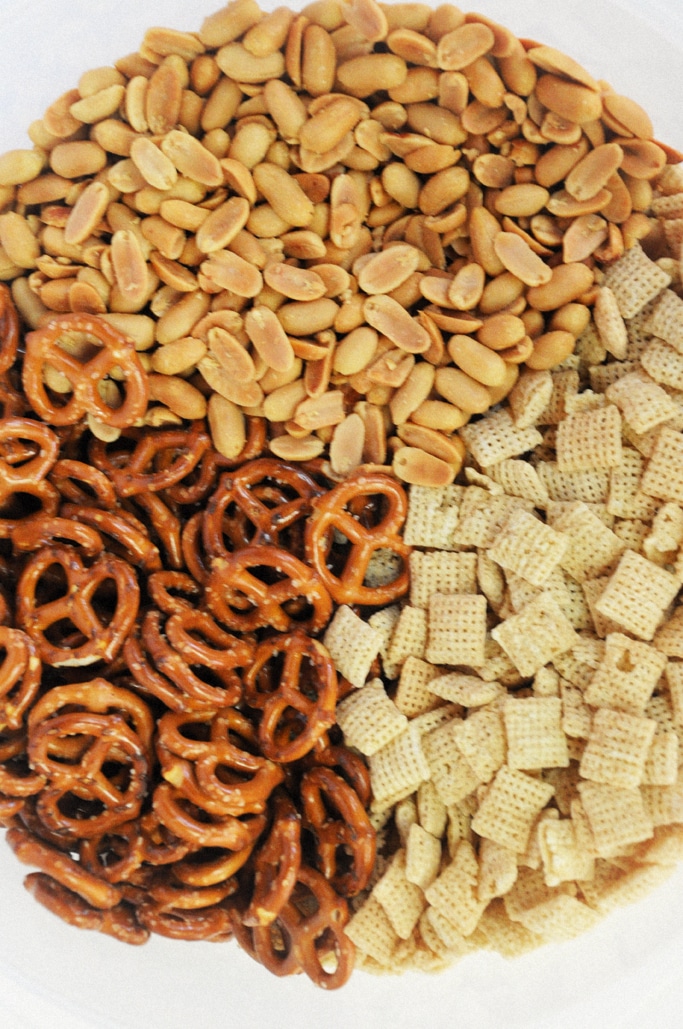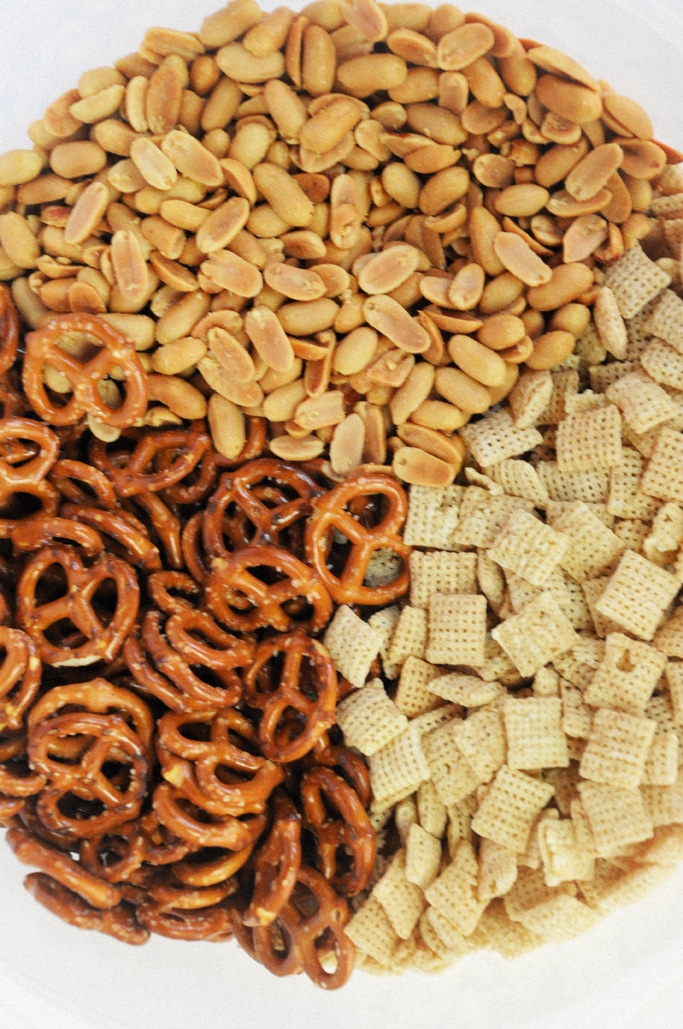 One bite and you can't stop eating it while you make it. The best part, it's gluten free too! I remember as a kid being able to go trick-or-treat to everyones house in the neighborhood. You would make your own custom and used some imagination to make it.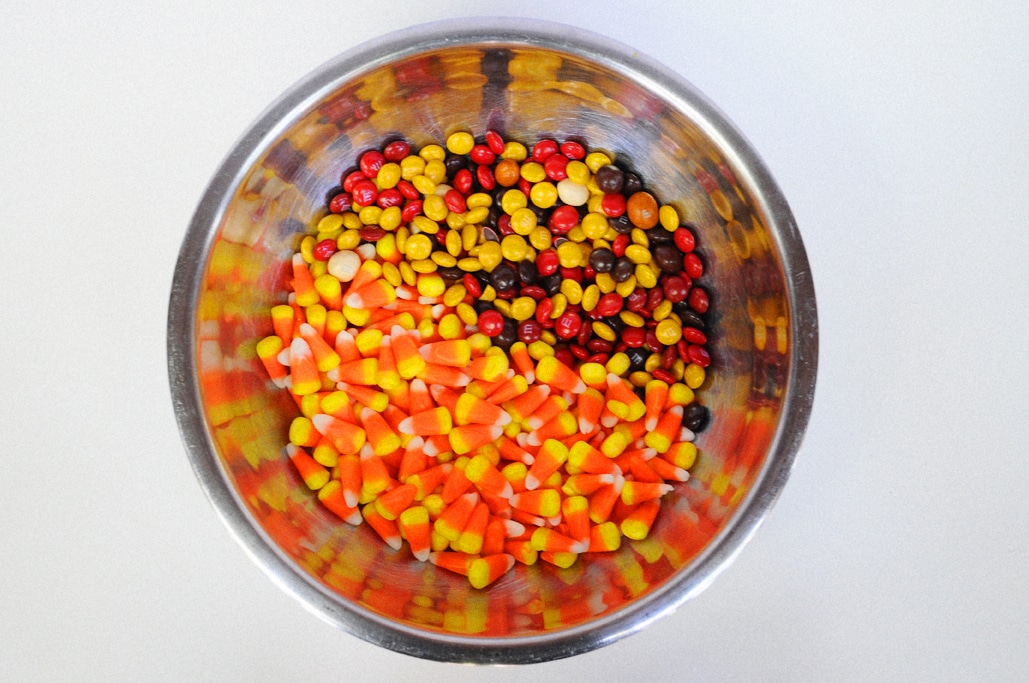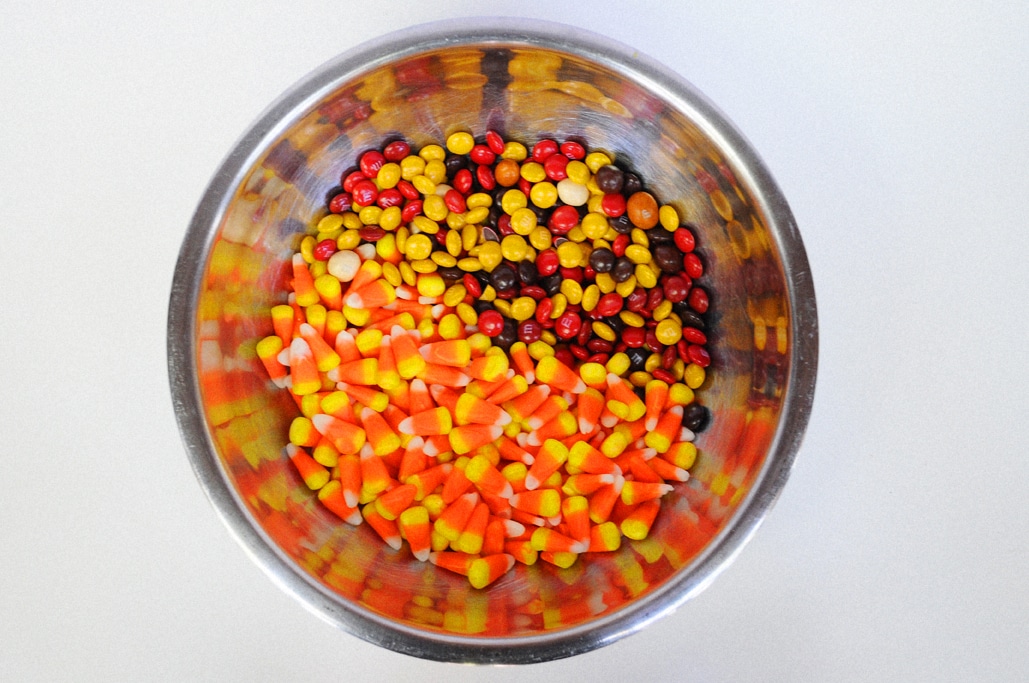 Today. kids have a store bought and most of the time it's an action hero or a Disney character. Things have changed in so many ways where everything has become store bought. The one thing that has become very popular now are house parties with tons of decorations to be scary!
Fun Fact About Halloween
The practices of Halloween comes from the Celtic paganism in the British Isles, and the feast of Samhain for the new year. They believed it was the time that ghosts and spirits came out to haunt. On this day, the Celts would appease the spirits by leaving them treats. The feast was celebrated in Ireland, Scotland, Wales, and parts of Britain. As American as this holiday has become the original roots are roots are Celtic-European.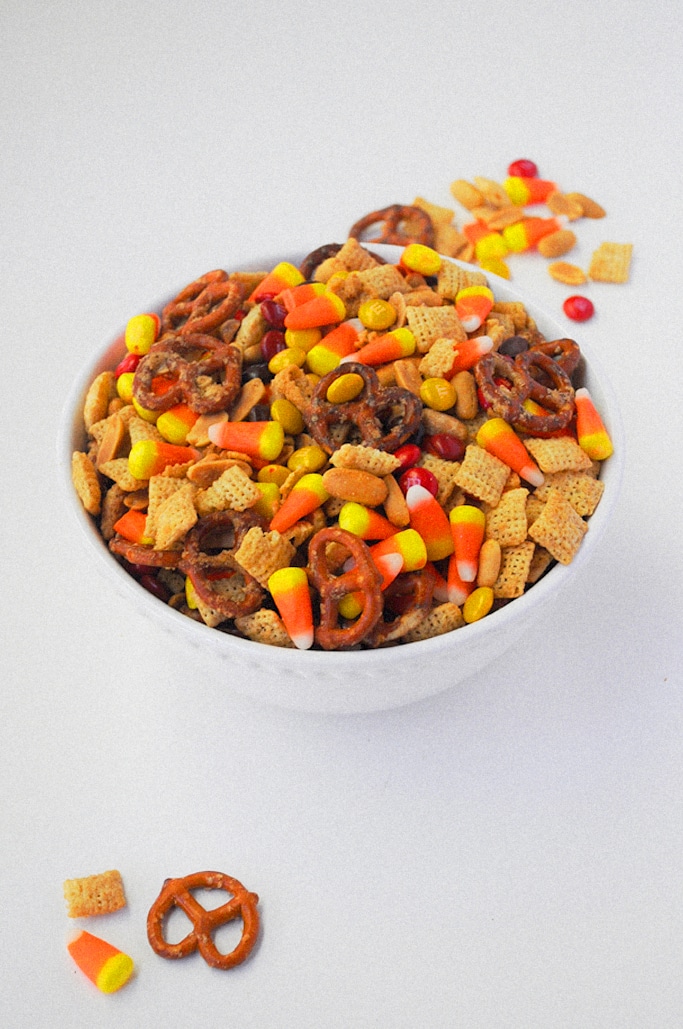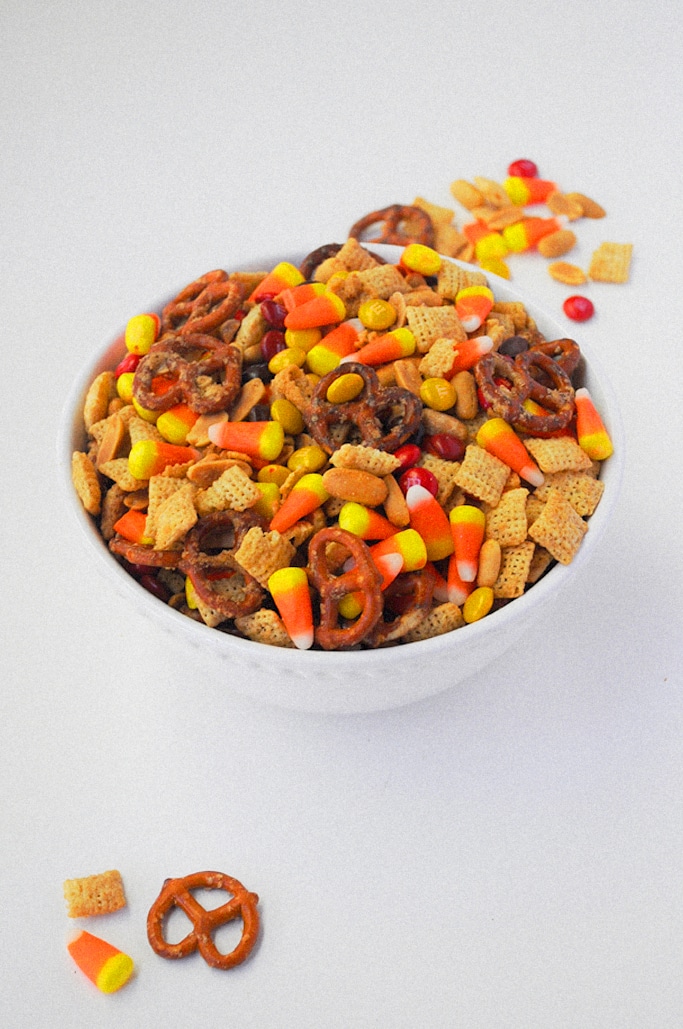 I always make Trick-Or-Treat Caramel Pretzel Chex Mix for a Halloween Party. It's easy and I have yet to meet someone that does not like it.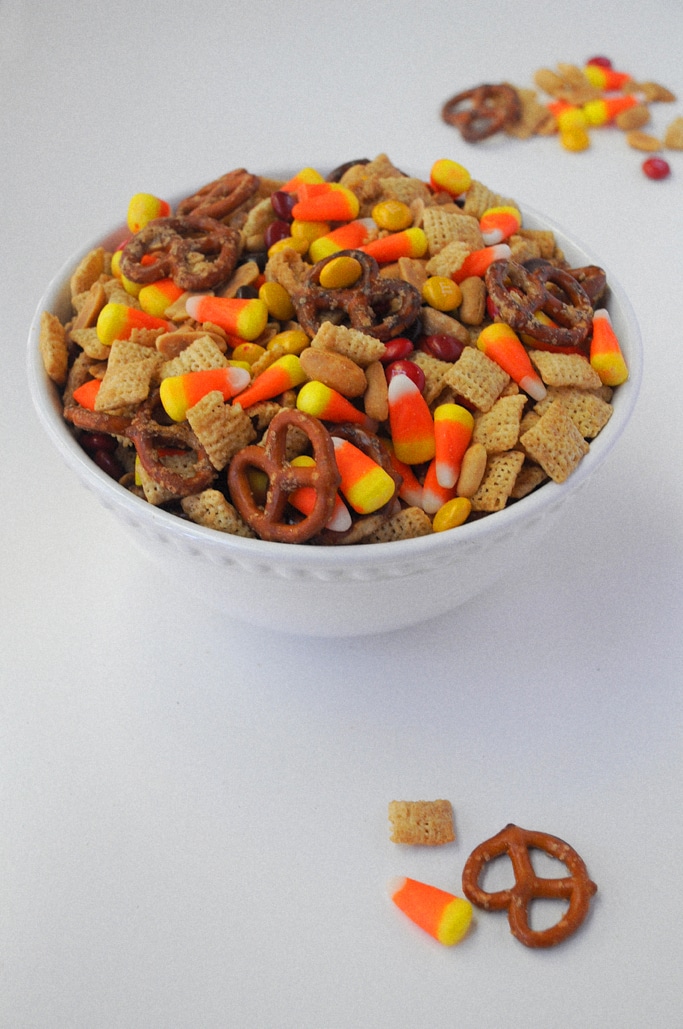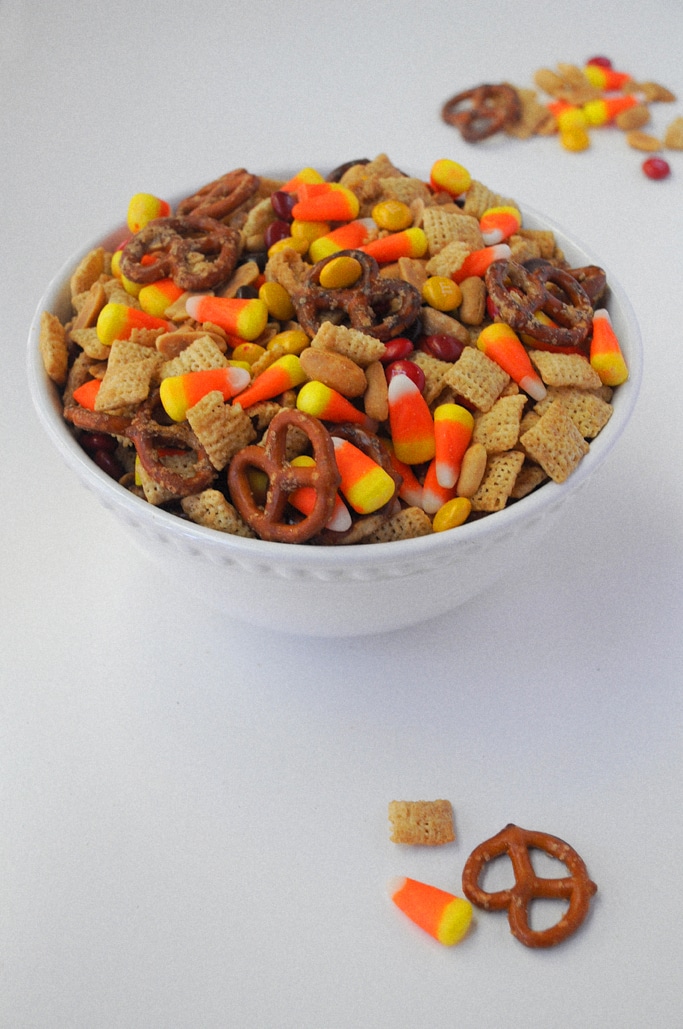 The combination of salty and sweet is heaven! I end up bagging them for individuals to have their own to snack.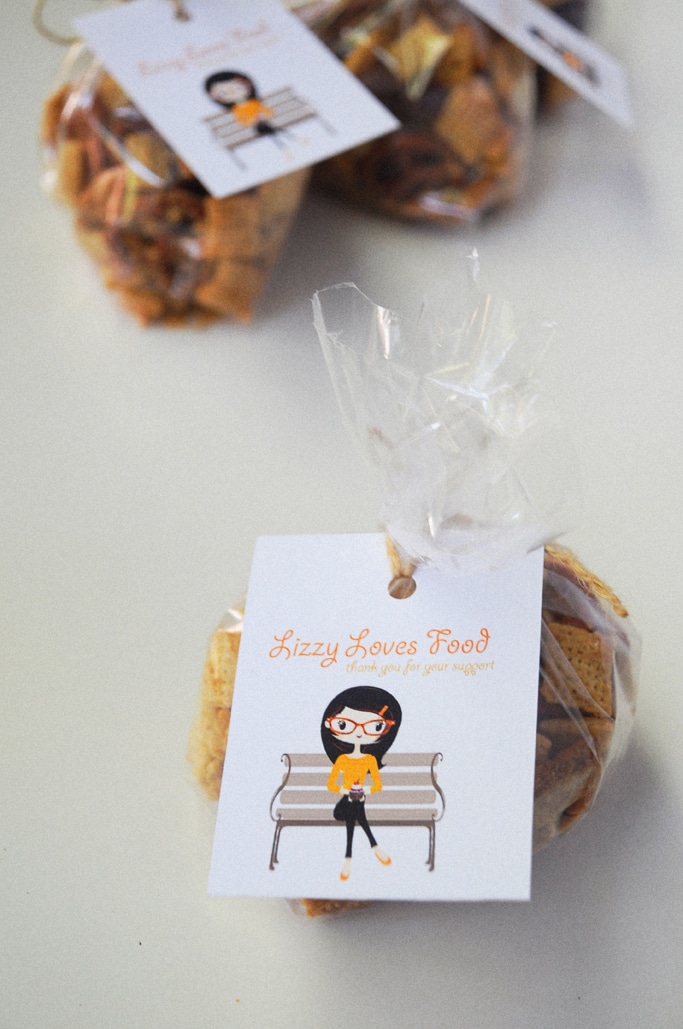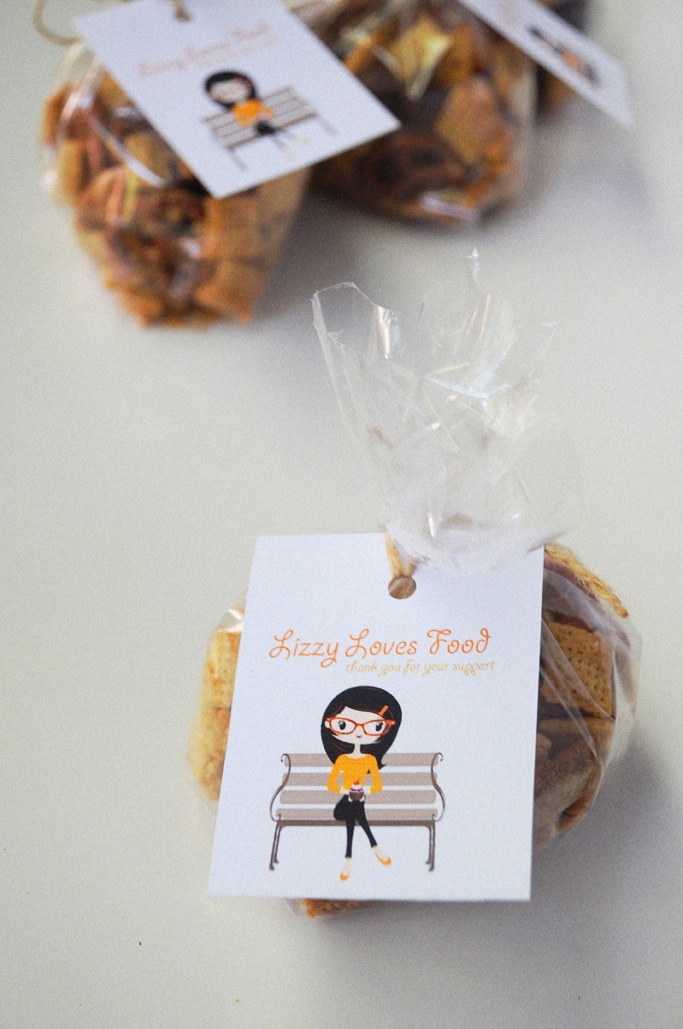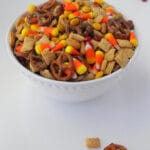 Trick-Or-Treat Caramel Pretzel Chex Mix
Tasty treats for Halloween
Ingredients
For the Sauce
1

cup

Butter

melted

1

cup

Brown Sugar

packed

2

Tablespoons

Vanilla Extract
For the Mix
1

box Gluten-Free Rice Chex

5

cups

Gluten-Free Pretzels

2

bags of Candy Corn

1

bag of peanuts which is about 2 cups

1

bag M&M's
Instructions
Preheat the oven to 300°F.

Melt the butter, brown sugar and vanilla in a sauce pan with constant whisking on medium heat.

It should look life caramel when done.

In a VERY large bowl, add the Chex cereal, pretzels and peanuts

Pour the sauce over the mixture and toss gently until evenly coated.

Line two large baking sheets with parchment paper.

Divide mixture on the two baking sheets and spread in even layers.

Bake for 45 minutes and stir every 15 minutes.

Remove from the oven and allow it to cool.

Add the mixture to a large bowl, along with the candy corn and M&M's and mix together.

Store in a large ziplock bag or bag in 16 individual bags.

I got 1 ½ cups for my 16 bags.
Nutrition Facts
Trick-Or-Treat Caramel Pretzel Chex Mix
Amount Per Serving
Calories 643
Calories from Fat 234
% Daily Value*
Fat 26g40%
Cholesterol 30mg10%
Sodium 1398mg61%
Potassium 180mg5%
Carbohydrates 96g32%
Protein 5g10%
Vitamin A 595IU12%
Vitamin C 2.8mg3%
Calcium 84mg8%
Iron 5mg28%
* Percent Daily Values are based on a 2000 calorie diet.
★ Like this post? ★ Tried this recipe? Give it a star rating below! ★ Let us know in the comments below or on social media using #LizzyLovesFoods and tag us @LizzyLovesFoods
You can connect with us on Instagram and Facebook account or on Pinterest. Don't forget to sign up to our newsletter & stay up to date with our latest Recipes & Travel Adventures