French Recipe! This week I planned a Happy 40th Birthday Dinner for Jeffrey for the evening. The first thing I did in the morning was sing him the Birthday Song, which I can't sing so that must of been painful for the poor guy.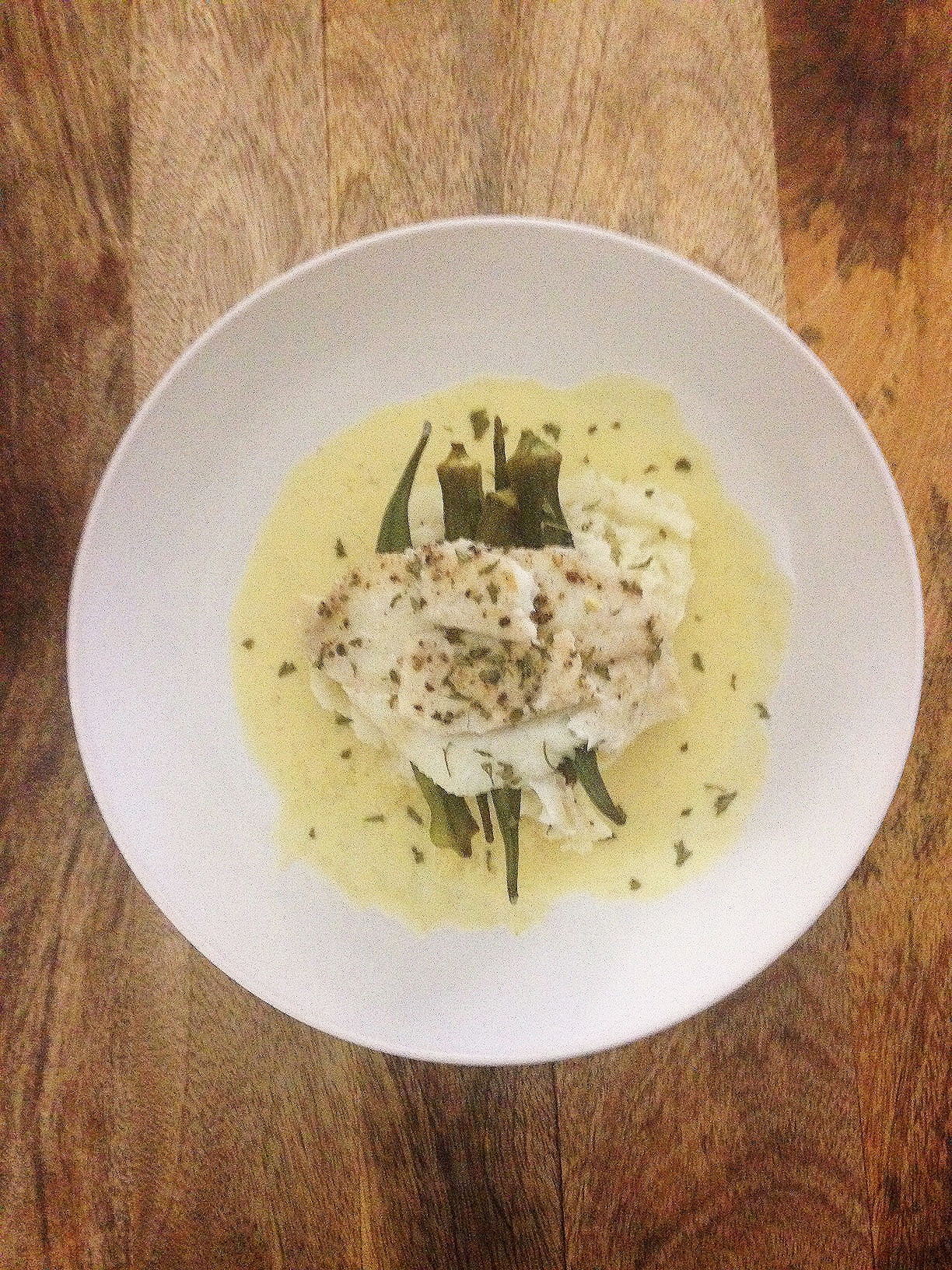 Then I went into the kitchen to make his favorite tea to go to work. Yes, at 40 we go to work, we don't call in sick or take a vacation day anymore, because you may need it for an emergency now. I let him know that I hope God gives him a happy, healthy day and kicked him out the door so I could go grocery shopping!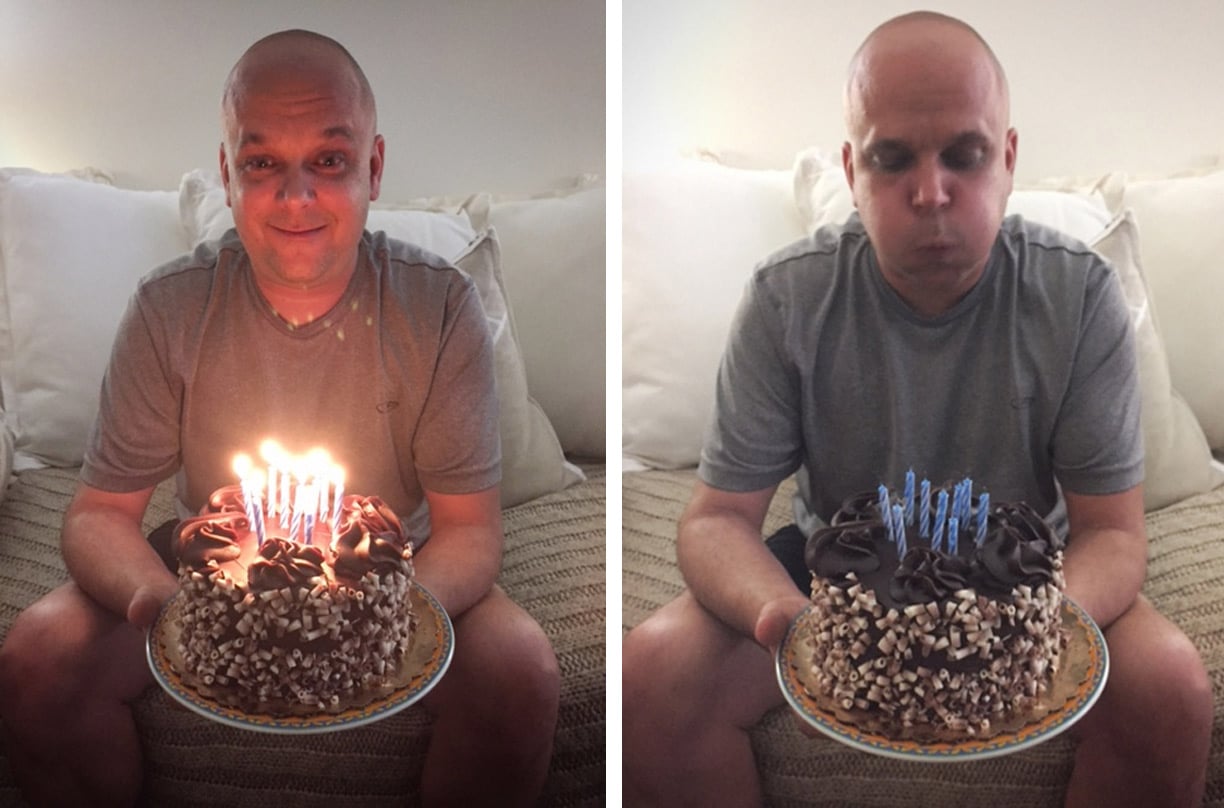 The first thing was the cake. Even though he said he did not want a cake I bought one anyway. You need a cake! I would not have time during the day to bake a cake. So I went over to Whole Foods and bought the chocolate everything cake for dessert. Then I went over to CVS because we don't have that many candles! Even though he says he's 2 years old, his birth certificate says otherwise.
To grow up and be 40 years old is a life changing event, you are now an adult. I think that is the true birthday that steps you into adulthood. So we must remember to be children and still enjoy life when we can. The moments become so few and far between. I'm older now so I now speak from experience as my mother would say. LOL
The second thing was the print to be framed for his present. Jeff always asks me for the same thing ever birthday and Christmas. A picture so he can hang in his office at work. That was done!
Now I moved onto the meal, he wanted home made mash potatoes, green beens ( I made Okra-it was on sale and is better for you) and flounder in a white wine sauce. I must say this sauce is pretty tasty! You can find the recipe below. It's an old recipe that me and mom collected when I was in my teens. It goes great with any fish even if its, baked, broil or fried.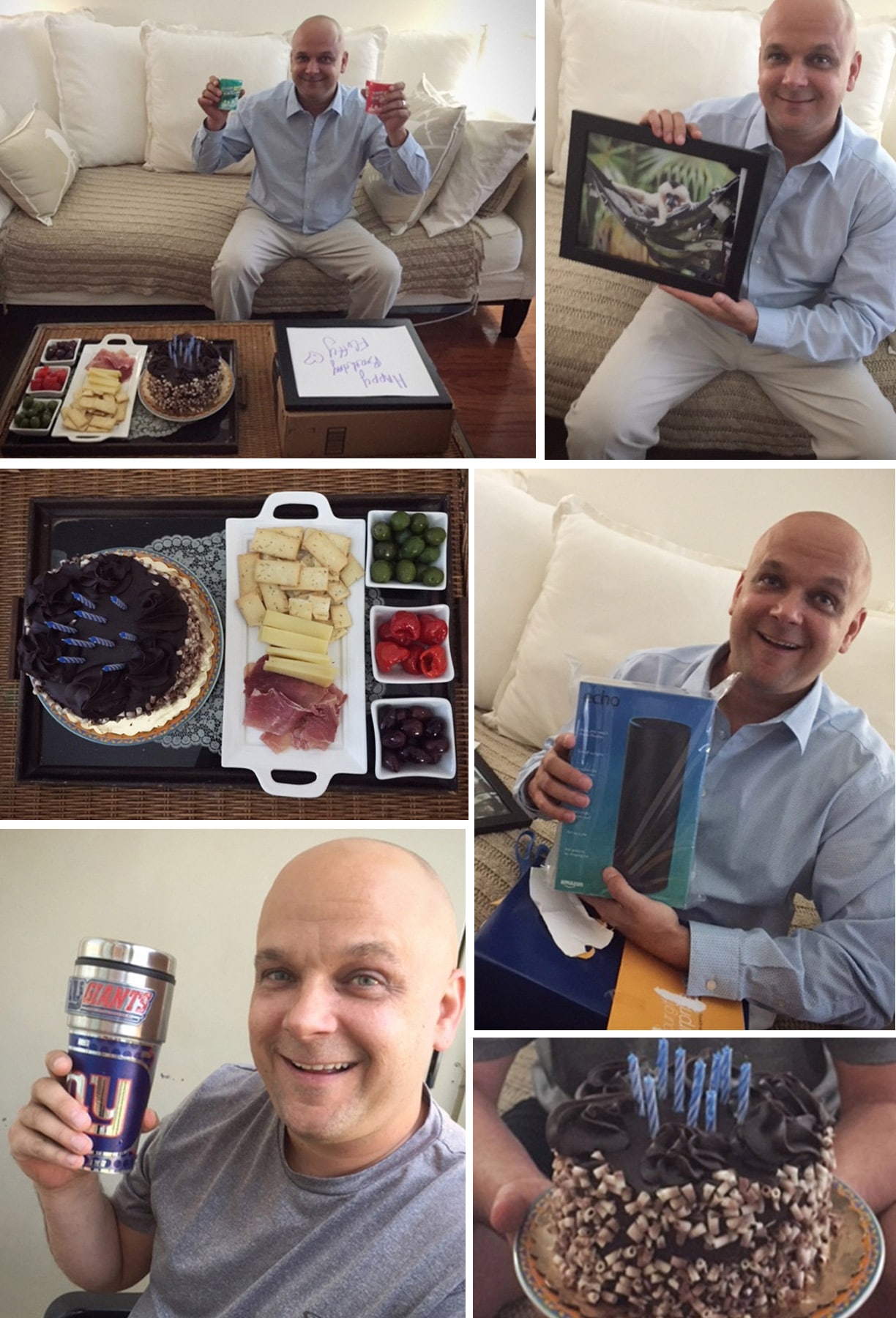 As Jeff opened the door I jumped out and started screaming Happy Birthday to you! Once again the man was tortured.
To my loving husband, may God bless you with all the joys of life. Happy 40th Birthday Jeffrey!!!
Flounder with White Wine Sauce
A lovely evening dinner for Jeffrey's Birthday
Ingredients
1

pound

of flounder

½

cup

of white wine

3

cloves

of garlic

3

bay leaves

½

lemon

1

tablespoon

of butter

1

egg yolk

½

cup

of half and half

1

tablespoon

of cornstarch

¼

cup

fo parsley

Pinch

of salt and pepper
Instructions
Butter a baking dish.

Take your fish and place it on a baking dish.

Pour ½ cup of wine and a pinch of salt and pepper

Put in the oven for 350 degrees for about 20 minutes

**MAKE the SAUCE**

Take your butter into a sauce pan, with the garlic and bay leave.

Pour ½ cup of wine and lemon, let it simmer until half is gone.

Pour ½ cup of half and half and mix until it starts to bubble a bit.

Let it cool off and then pour through a stainer into a bottle with an egg yolk.

Cover the top and shake it until the egg yolk is mixed.

Pour make into the sauce pan with a 1 tablespoon of corn starch and simmer until it starts to thicken.

Sprinkle fresh parsley on top

Serve with mash potatoes with vegetables and pour sauce around plate.
Nutrition
Calories:
398
kcal
Carbohydrates:
12
g
Protein:
32
g
Fat:
19
g
Saturated Fat:
9
g
Cholesterol:
237
mg
Sodium:
904
mg
Potassium:
580
mg
Fiber:
1
g
Sugar:
1
g
Vitamin A:
1225
IU
Vitamin C:
26.2
mg
Calcium:
154
mg
Iron:
1.4
mg