Good Bye Ben & Jerry! How to make Ben & Jerry Ice Cream Sandwich and homemade chocolate chip cookies.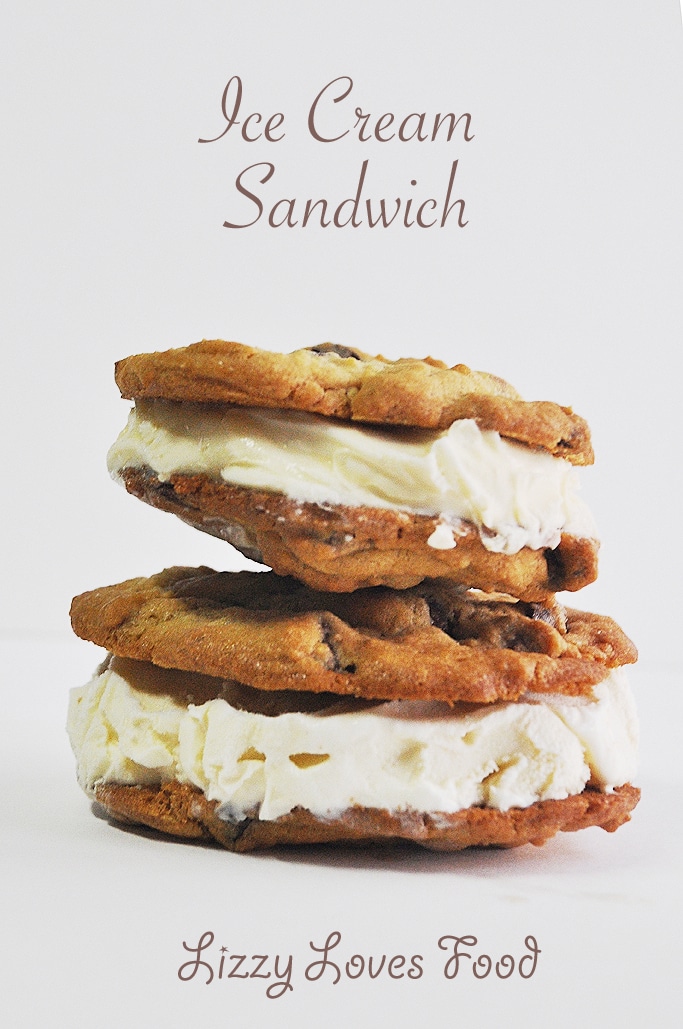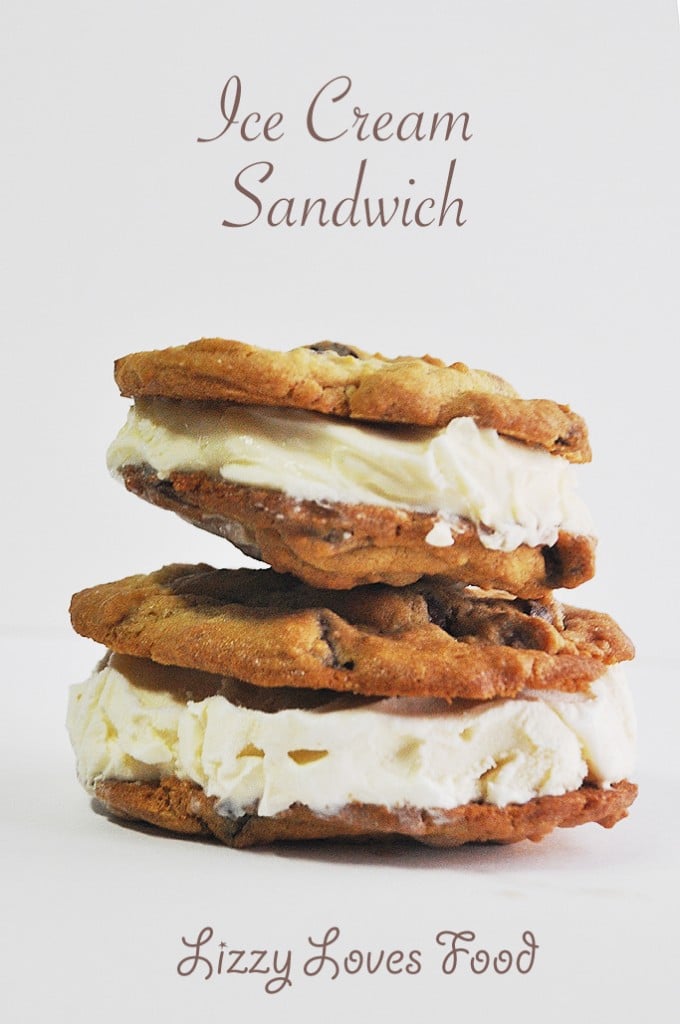 After a 6 month relationship, I had to say good bye to Ben & Jerry and even though I would like to still be friends, I know I can't do it right now. I've gain 10 pounds and Jeff has gained 15 pounds, thanks to Ben & Jerry. Yes we have been sucking it down about 4 pints a week. I could not believe how fast I was putting on weight without ever realizing that I was spooning up 280 calories for ½ cup. Of course I was not eating half a cup, who can? I did the math on the calories and it came out to 2040 calories a week OMG, I almost died when I saw it. All it took was 2 pints for each of us to gain the weight.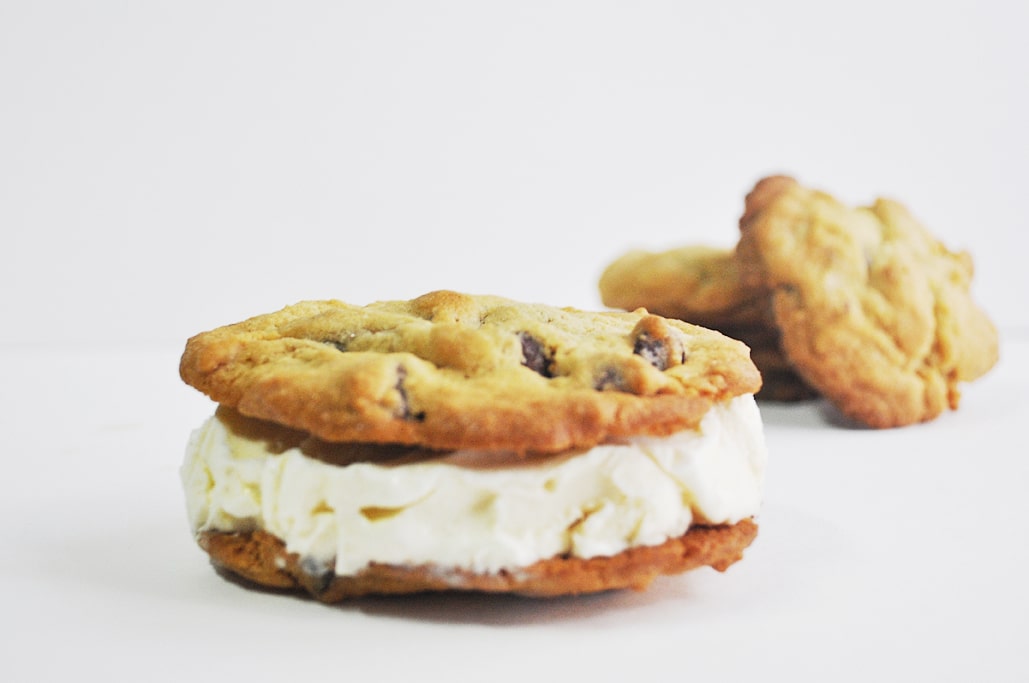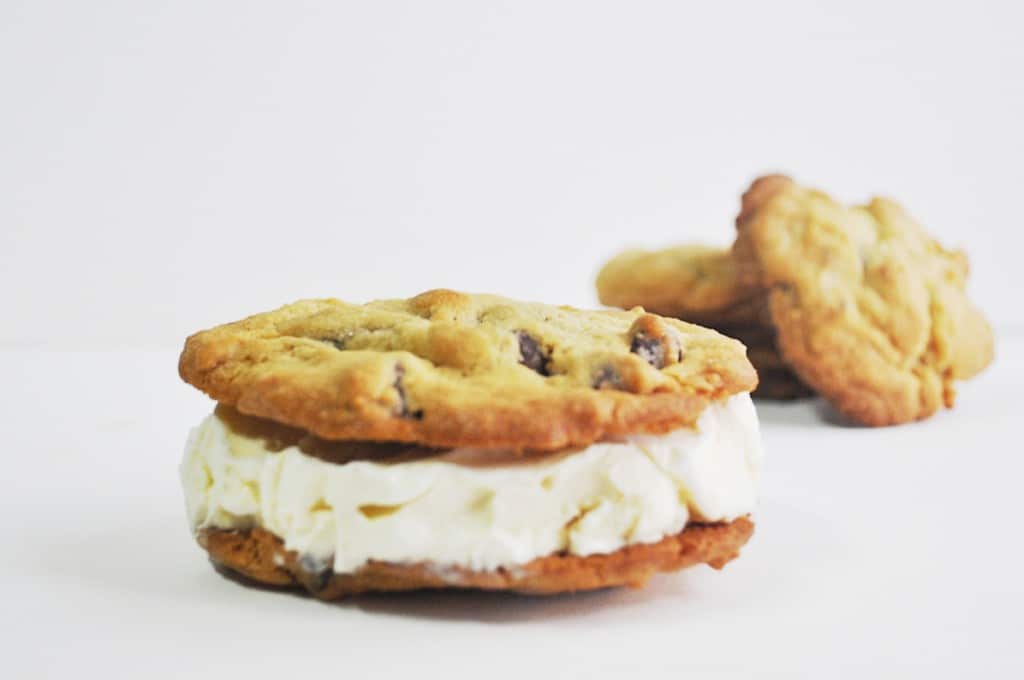 I informed Jeff that this was the end with Ben and Jerry and he was not having it. He claimed that his relationship with Ben & Jerry's was not going to end anytime soon and of all his friends they had never let him down. I understand, I said, but it was either them or me!
So I made him a doctor's appointment for a physical and wouldn't ya know, Jeff is now borderline diabetic. So as the relationship comes to an end until we lose the weight, I want to thank Cookie Dough and Peanut Butter Cup for all the wonderful memories that I have made. I will never forget you because I have the constant reminder that I can't button my pants!!!
So Good bye Ben & Jerry, until we meet again! Oh and here is my favorite recipe with ice cream : )
good bye ben & jerry!
★ Like this post? ★ Tried this recipe? Give it a star rating below! ★ Let us know in the comments below or on social media using #LizzyLovesFoods and tag us @LizzyLovesFoods
You can connect with us on Instagram and Facebook account or on Pinterest. Don't forget to sign up to our newsletter & stay up to date with our latest Recipes & Travel Adventures.
Ice Cream Sandwiches
How to make ice cream sandwiches with Ben and Jerry vanilla ice cream and home made chocolate chip cookies.

Ingredients
1

cup

butter

1

cup

sugar

1

cup

brown sugar

2

eggs

1

tsp.

vanilla

1

tsp.

soda

2

tsp.

baking powder

½

tsp.

salt

3

cups

flour

1

cup

chocolate chips
Instructions
First, cream butter and add in sugars, mix together.Then add eggs and vanilla.

Mix the dry ingredients separately in a large bowl. gradually mix into butter and the sugar mixture. When everything is mixed together pour the chocolate chips into the bowl

bake at 350 degrees for 8-10 minutes.

Let the cookies cool off and scoop ice cream into the center. Top with another cookie, wrap with Reynolds Wrap and stick in the freezer until ready to eat!
Nutrition
Calories:
235
kcal
Carbohydrates:
34
g
Protein:
2
g
Fat:
9
g
Saturated Fat:
6
g
Cholesterol:
35
mg
Sodium:
121
mg
Potassium:
77
mg
Sugar:
21
g
Vitamin A:
275
IU
Vitamin C:
0.1
mg
Calcium:
41
mg
Iron:
1
mg