Ever running out of time and you need to bring a holiday dessert but don't have the time to make anything? Then you need to make Deluxe Pumpkin Cream Cheese Brownies.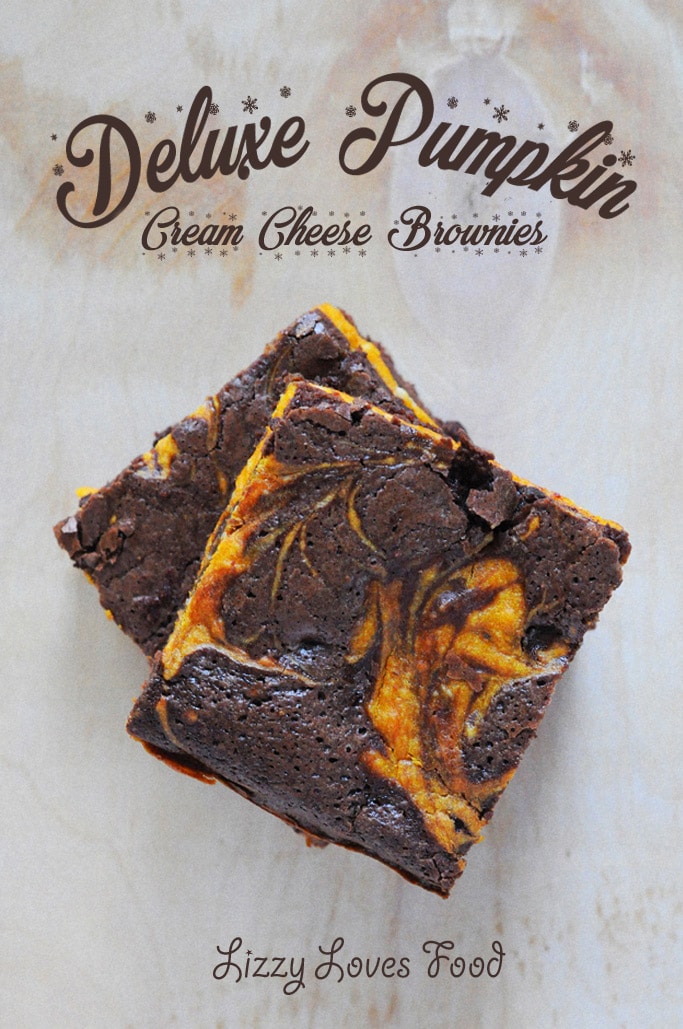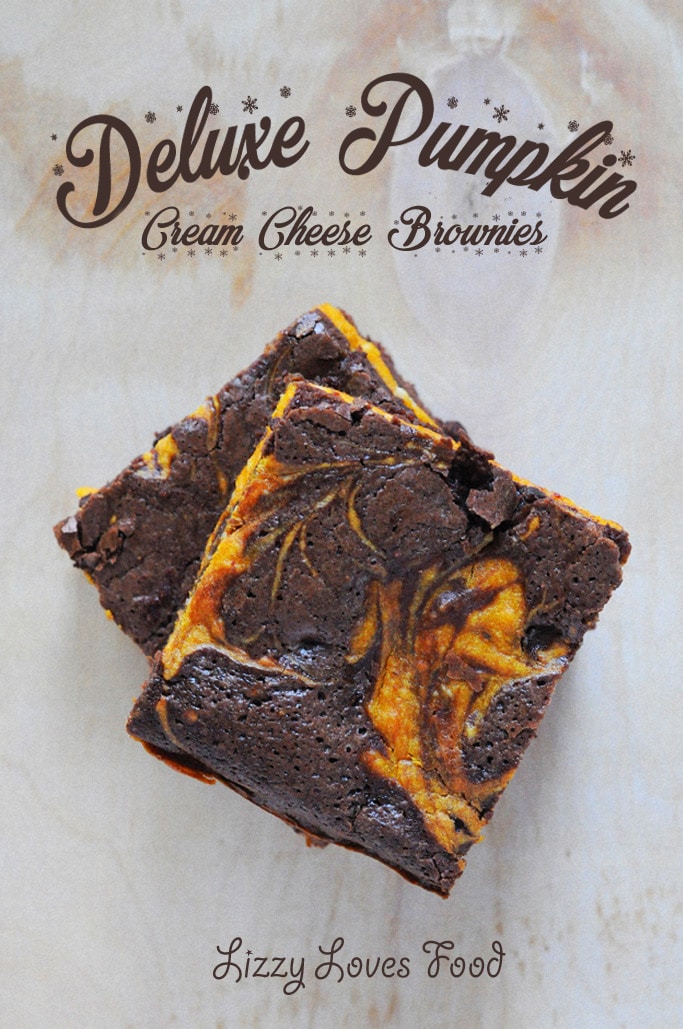 It's quick and easy with a little help with Ghirardelli brownie mix. I try to make everything from scratch 90% of the time but let's face it, sometimes you need a little help.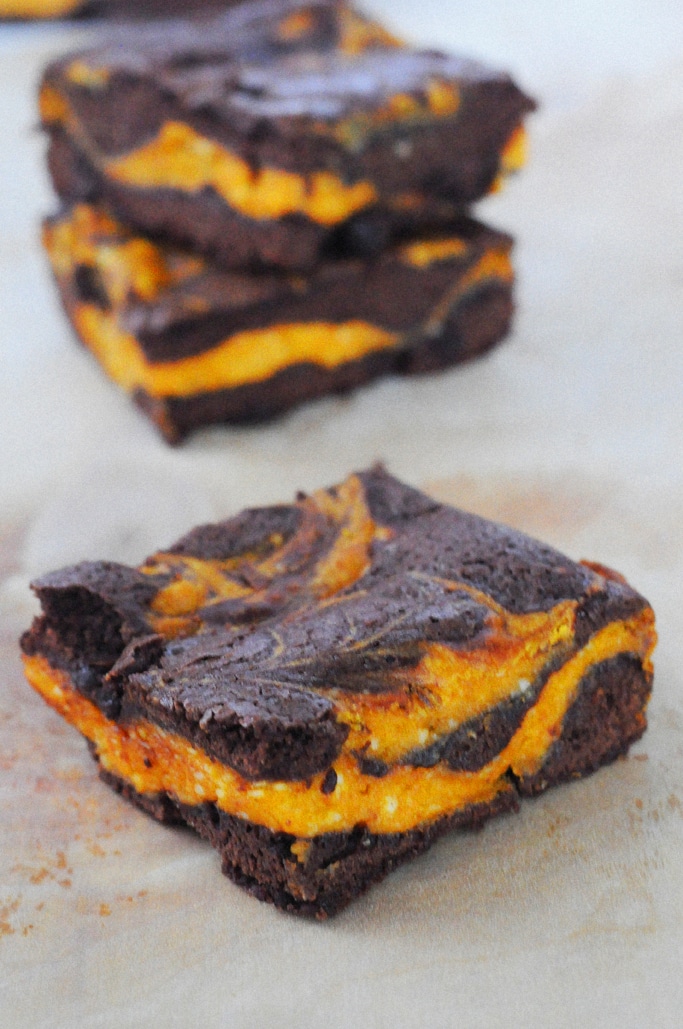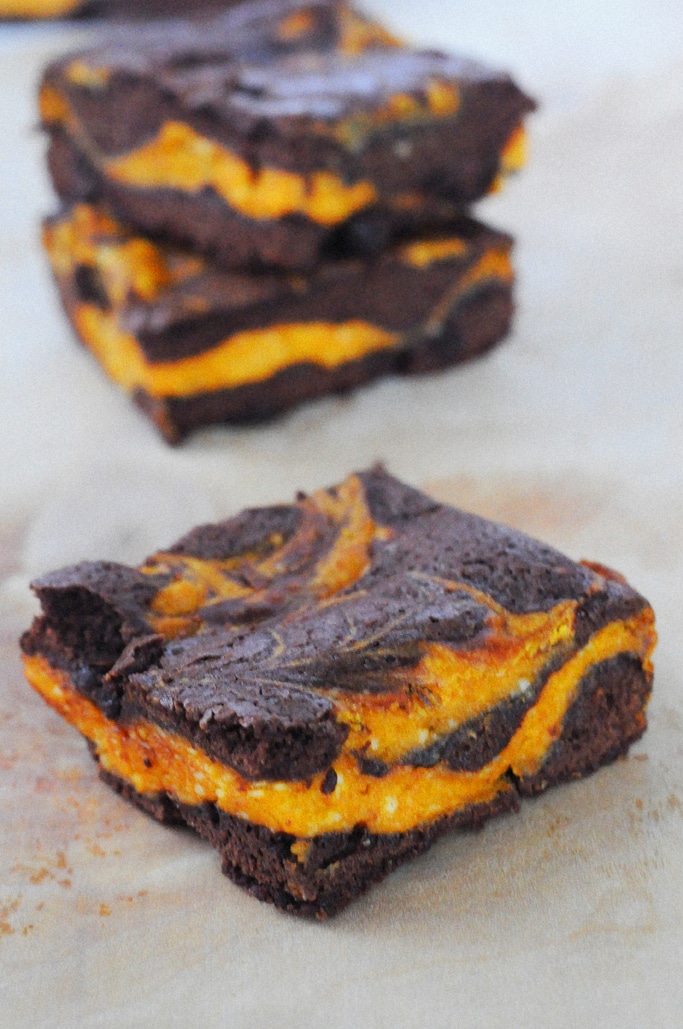 Last year, all the bakery products at the store began to look and taste like they all came from the same place.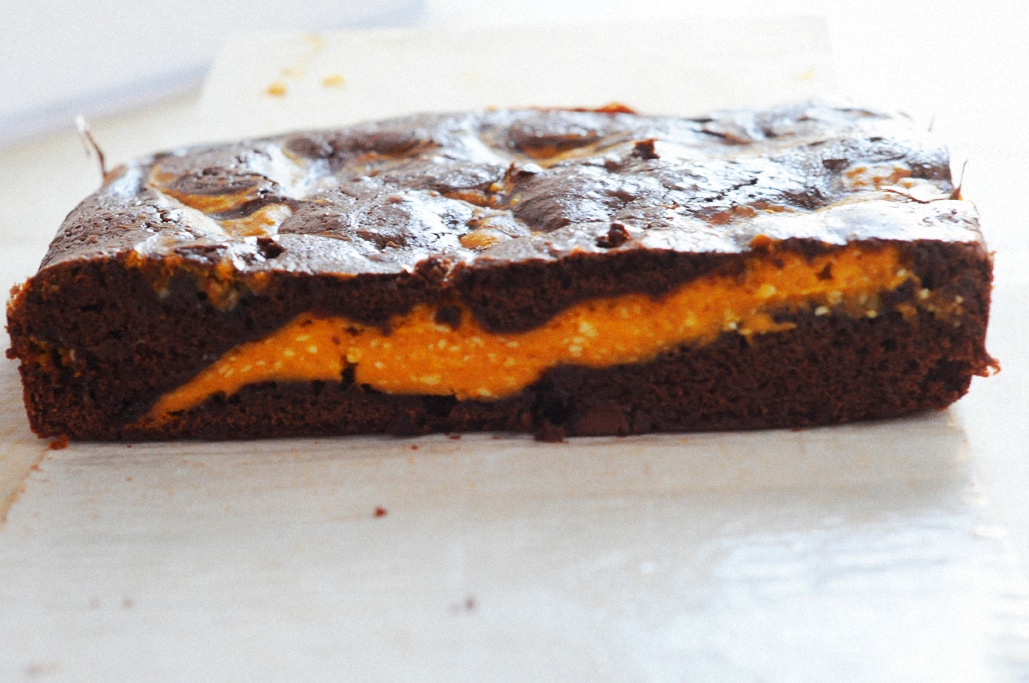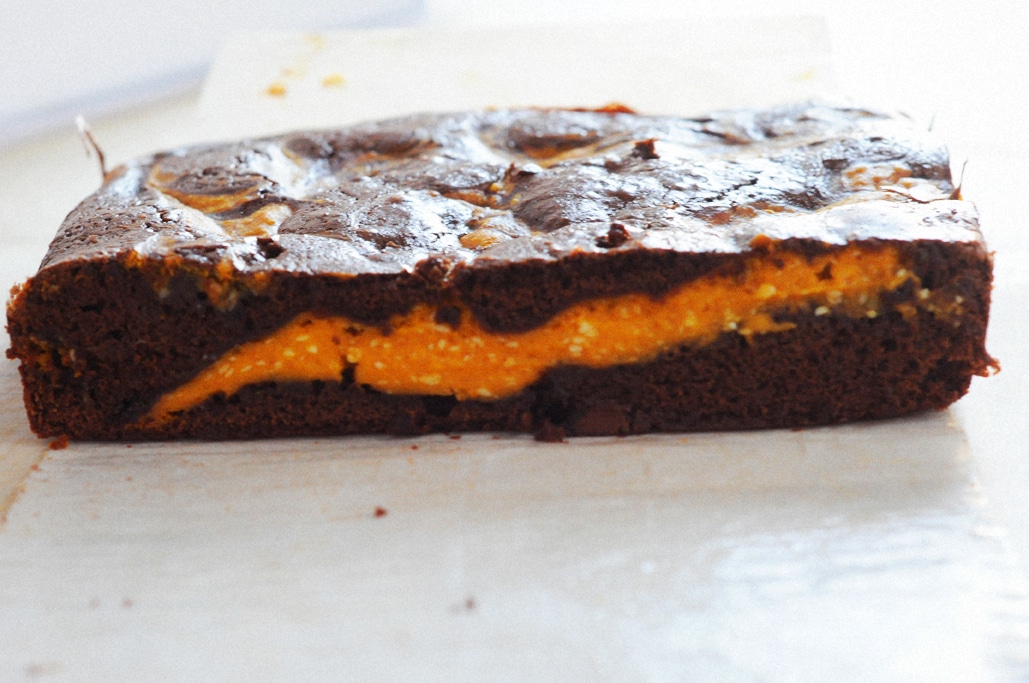 Deluxe Pumpkin Cream Cheese Brownies for a Holiday Party
It doesn't matter if you go to Publix, Gaints, Stop & Shop, WholeFoods or Trader Joe's. I can't tell the bake goods apart from one another. Most holiday parties I attended last year had cookies from different places but they all tasted the same.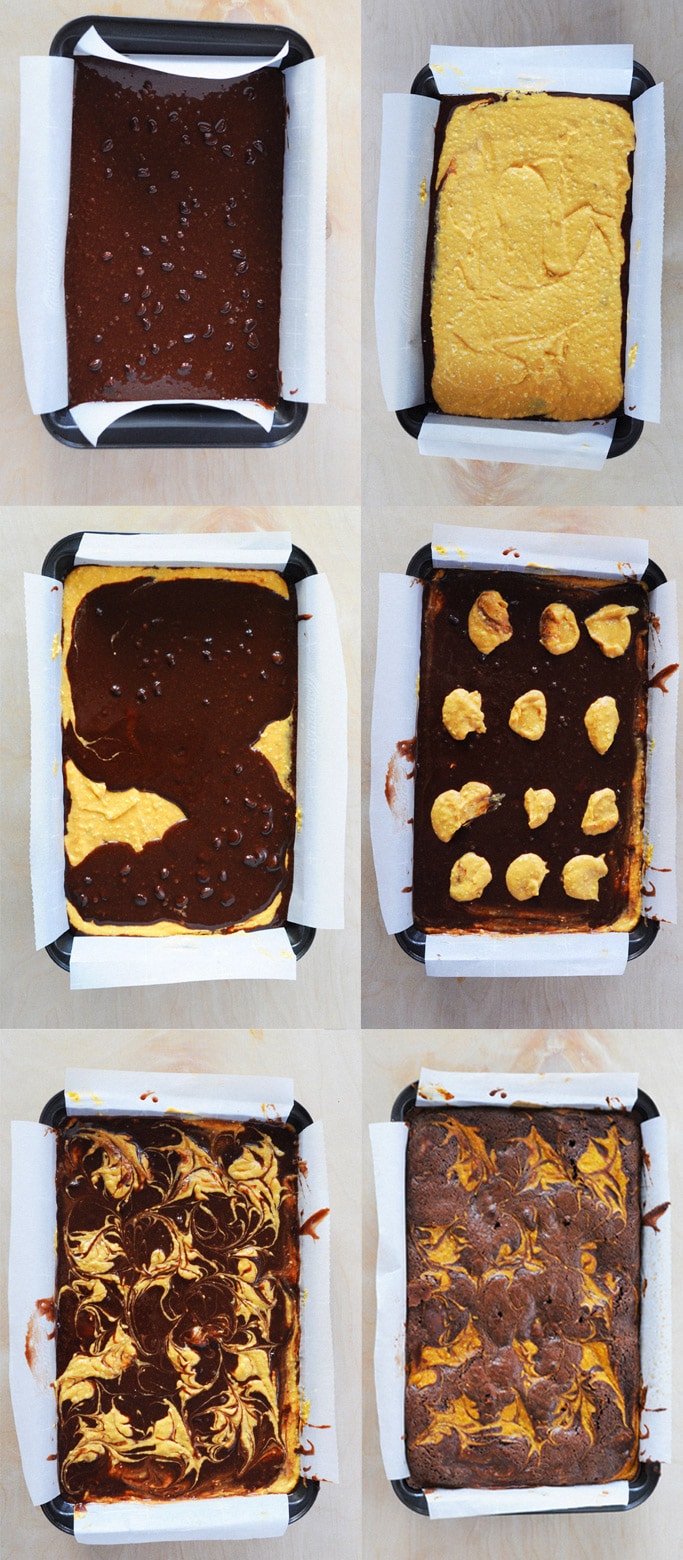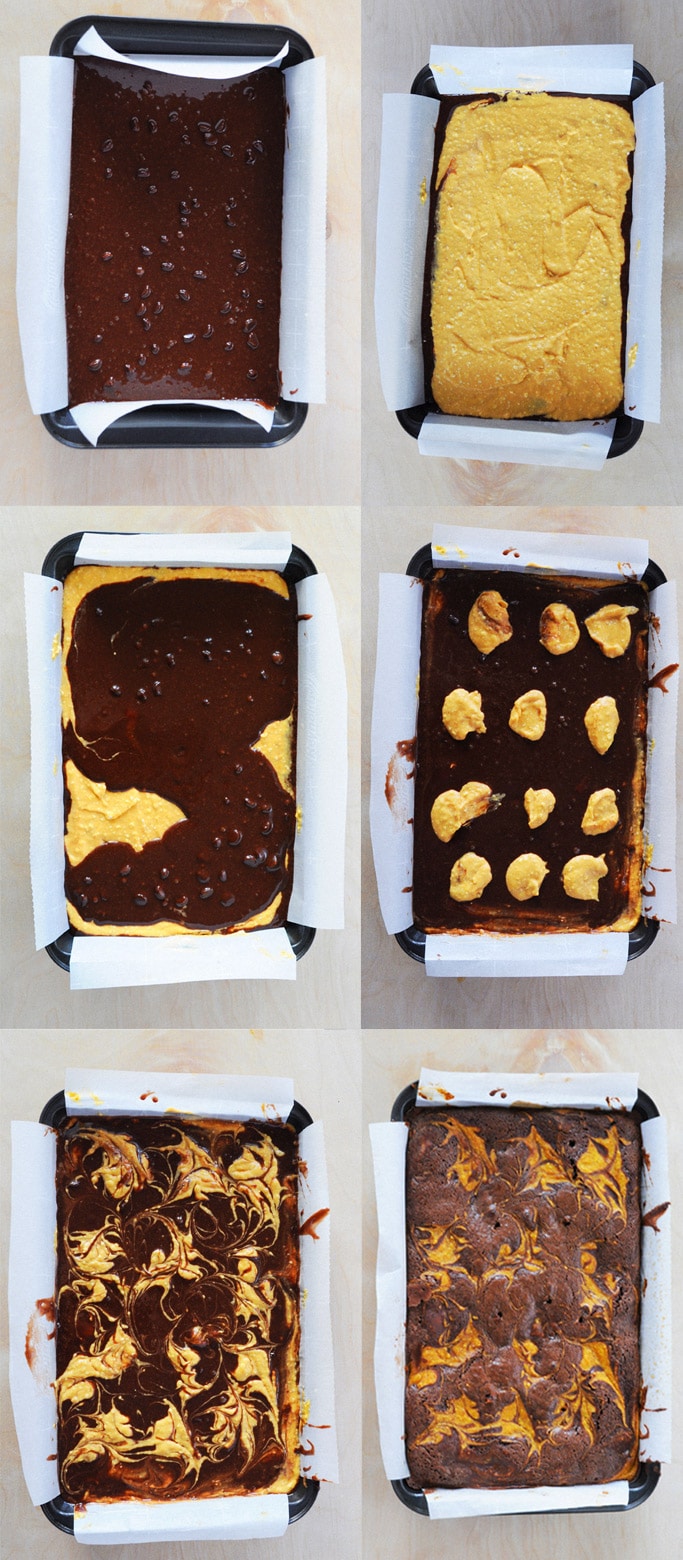 This being the main reason that I like to bring something that I put a little bit of an effort too. Especially it being Christmas and that is the time to be giving. Unfortunately the parties all seem to come in the same two weeks every year and makes it a little difficult to bake for each one.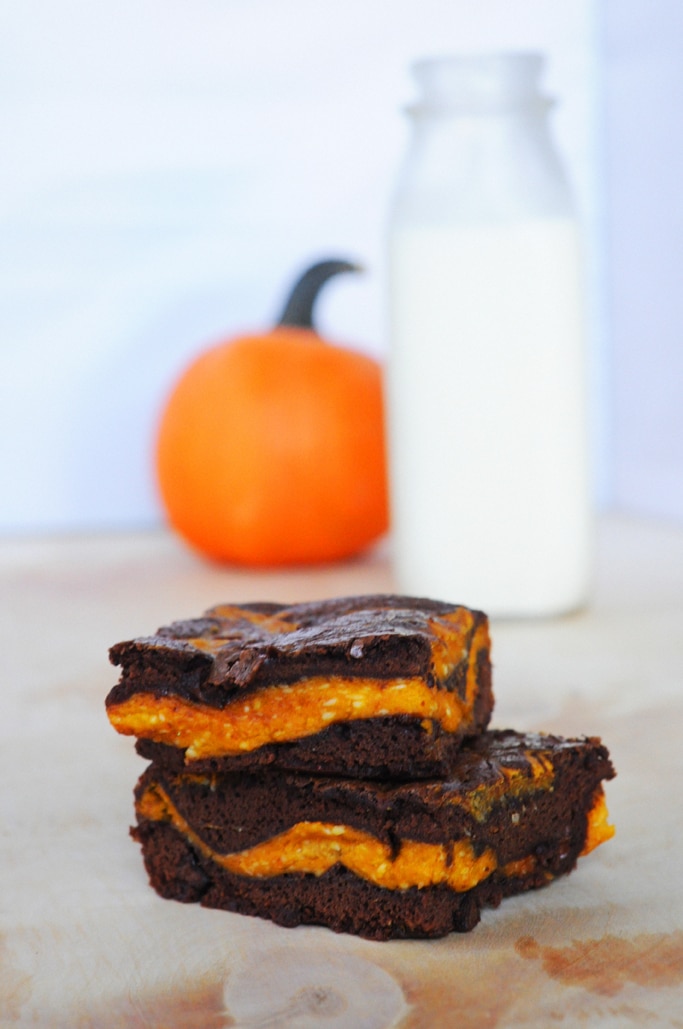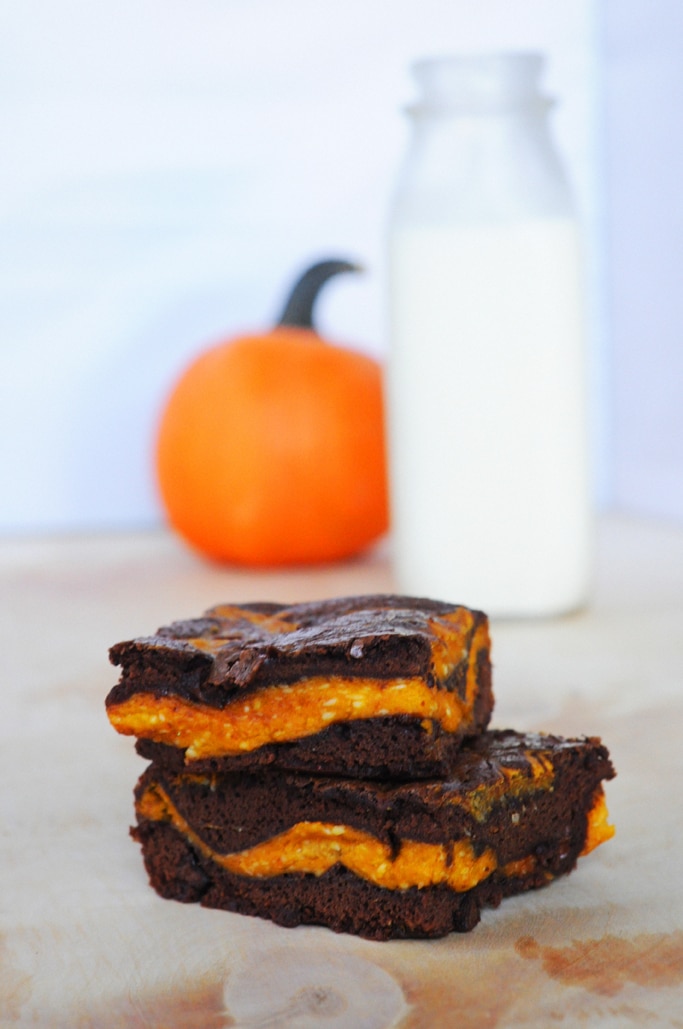 The Deluxe Pumpkin Cream Cheese Brownies is my go to recipe when I have no time to bake. If you need to cut half the time for a half homemade baked brownie, this is the perfect recipe. Who doesn't like a brownie year round!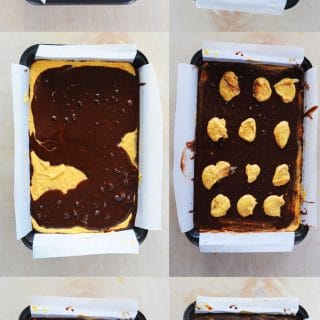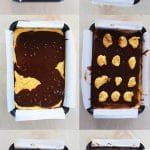 Deluxe Pumpkin Cream Cheese Brownies
Ingredients
<b>Brownie Mix</b>

1

box of Ghirardelli Brownie Mix

<b><br>Pumpkin Cream Cheese Filling</b></br>

8

oz

Softened Cream Cheese

1/2

cup

Libby's Canned Pumpkin

1/3

cup

Sugar

1

tablespoon

of Honey

1

teaspoons

of Vanilla Extra

1

Egg

1/4

of Flour
Instructions
Preheat your oven & make your brownie recipe according to their directions.

In a second bowl, mix your cream cheese & pumpkin until smooth.

Add the sugar, vanilla, egg, honey and flour.

Use parchment paper for the metal pan.

Use the pan size according to your brownie recipe description.

Pour a little over 1/2 the batter of the brownie mix and spread evenly.

Then add a smooth layer of the pumpkin cream cheese mixture on top of the brownie batter.

Drop little spoonfuls of the rest of the brownie mix on top of the pumpkin cream cheese.

Use a bamboo skewer and swirl the mixer on top for a pretty design.

Bake your Pumpkin Cream Cheese Brownies according to the brownie directions or until the brownie has set.

Use a toothpick to insert into the brownie mix and pull to see if it's clean

Let cool before cutting.
★ Like this post? ★ Tried this recipe? Give it a star rating below! ★ Let us know in the comments below or on social media using #LizzyLovesFoods and tag us @LizzyLovesFoods
You can connect with us on Instagram and Facebook account or on Pinterest. Don't forget to sign up to our newsletter & stay up to date with our latest Recipes & Travel Adventures