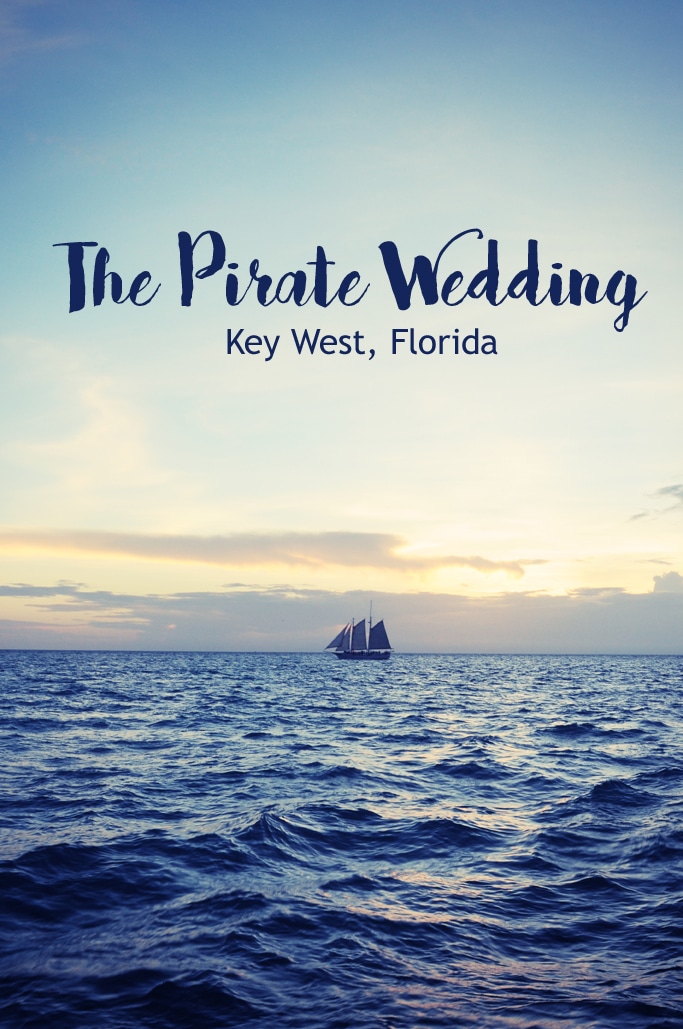 We were invited to a Pirate Wedding in Key West during New Year's Eve. So off we went to spend sometime with family and attend a wedding out to sea with The Pirates of the Caribbean!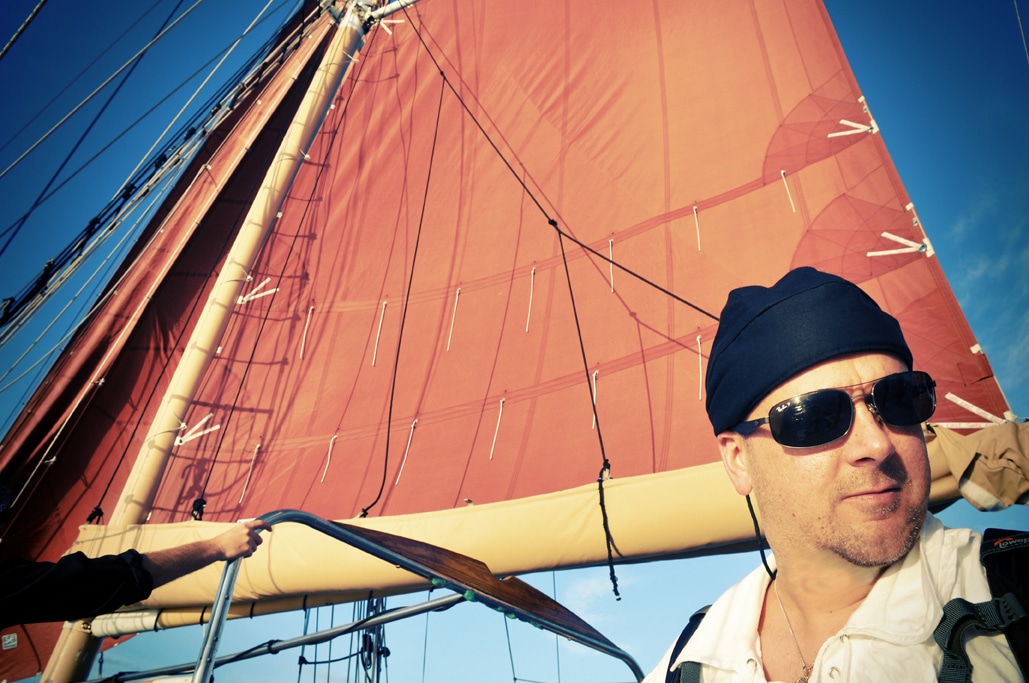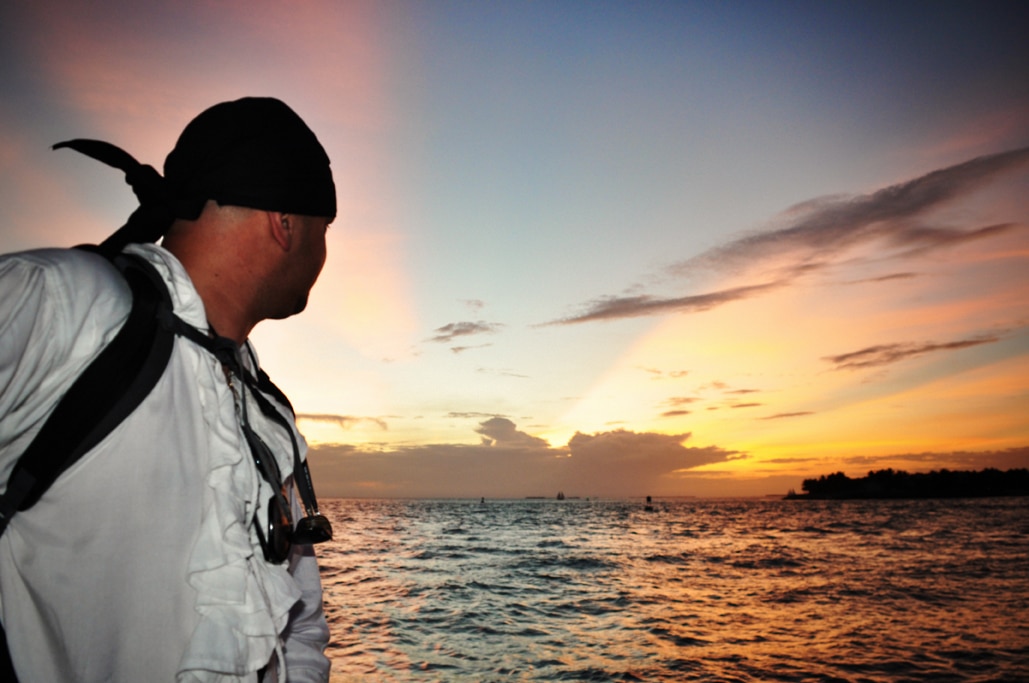 Jeff transformed into a full pirate, including wearing his Mel Fisher coin necklace from a lost treasure of 1712. The perfect occasion to wear such a piece of jewelry because the rest of the time it sits in a draw at home.
As we were walking down the street in our costume a couple stop us to take a picture with us. Then insisted that we take a $2.00 tip!!! We waited for the ship to sail in 83% humidity, one can't help to say, "How the hell did they wear these clothes!" I mean talk about getting some hot flashes along the way.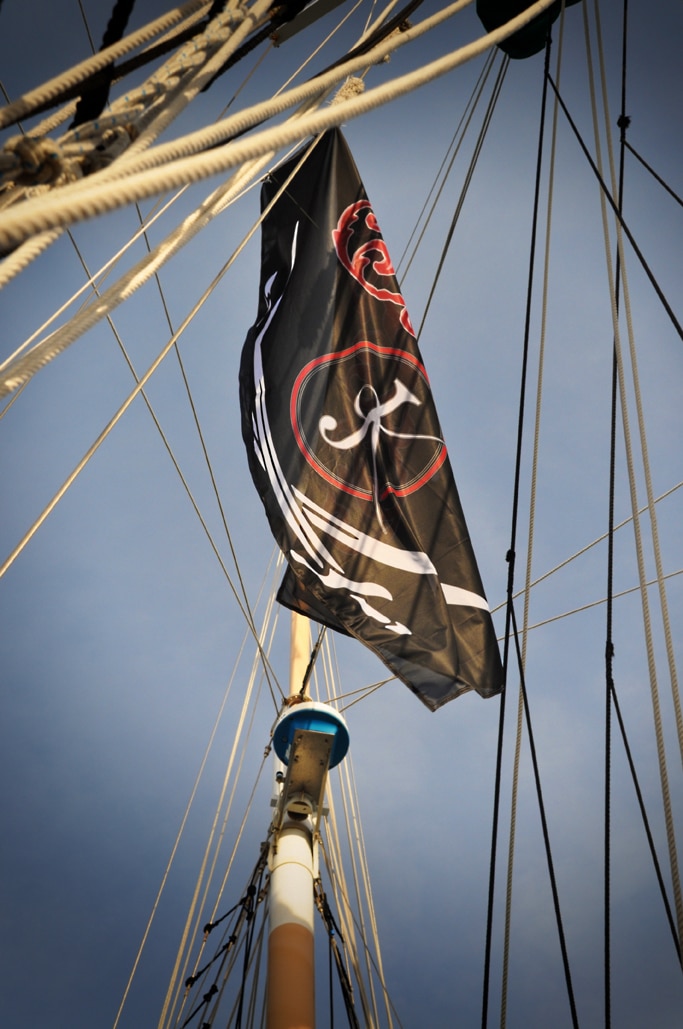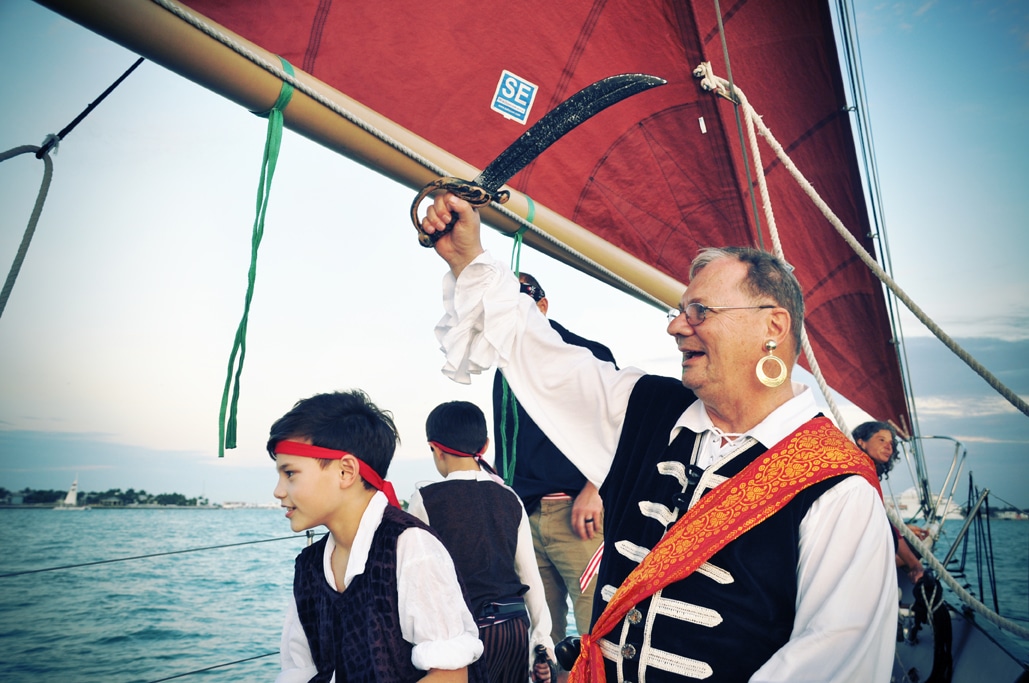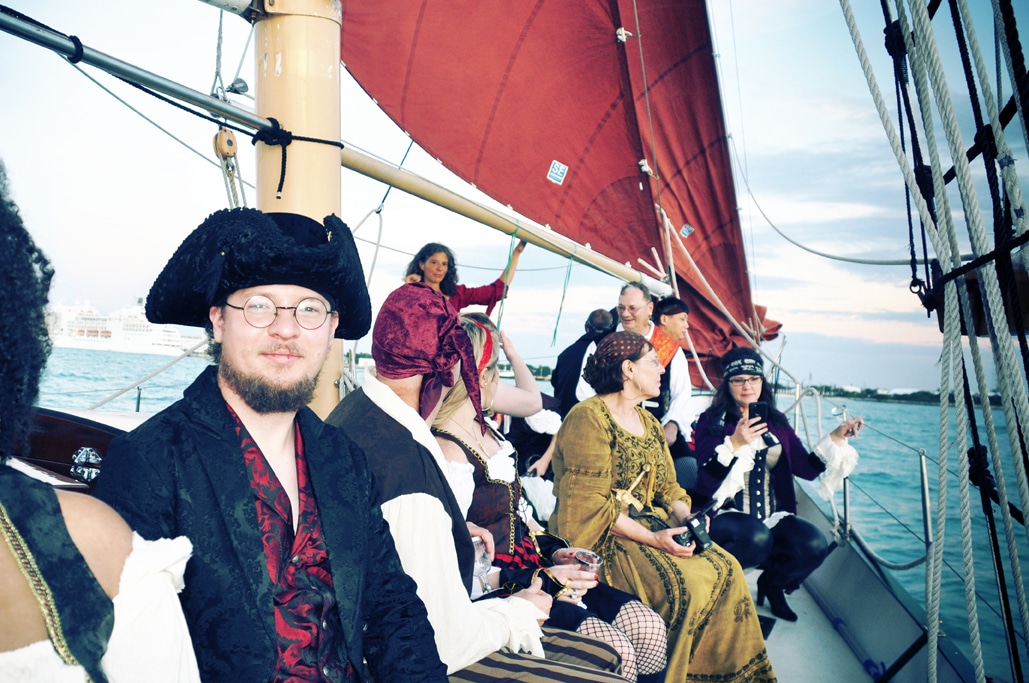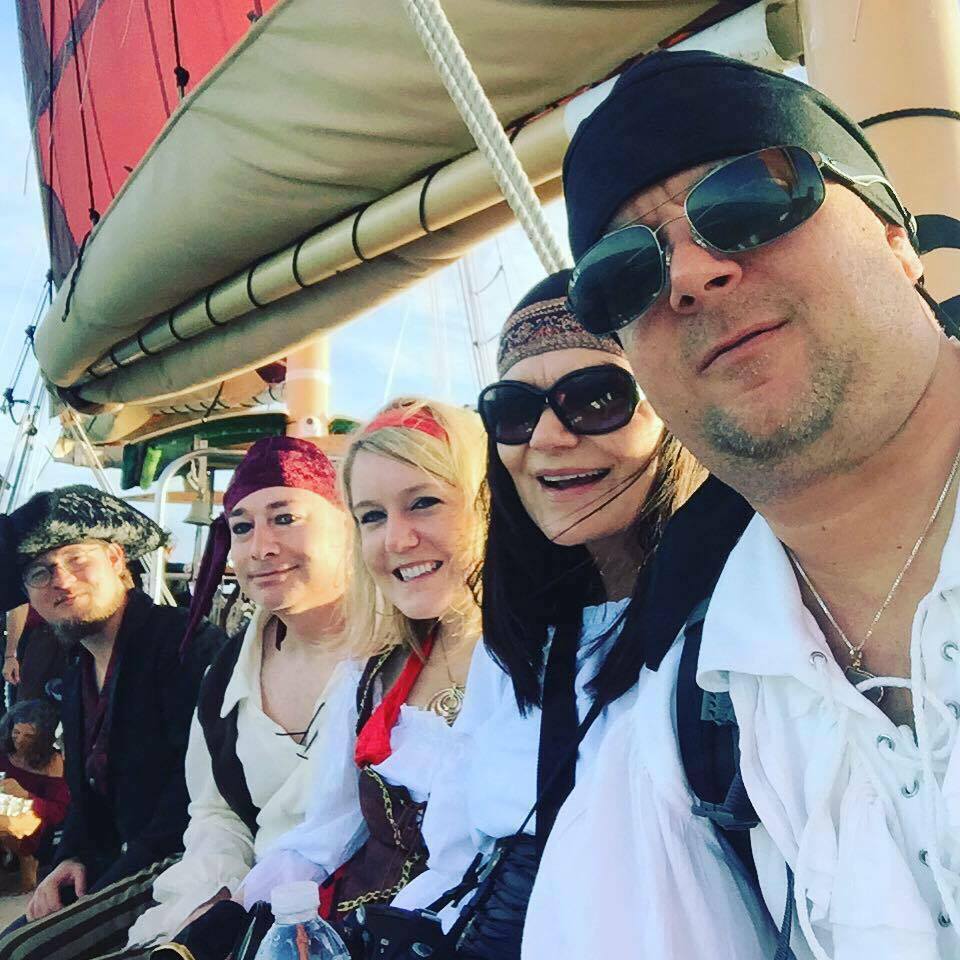 This is why you need to sail away because the weather on the ocean was as pleasant as can be with such a beautiful view. No wonder Pirates stayed out to sea with their getups, they were dying of heat. It's not easy wearing boots on a tropical island.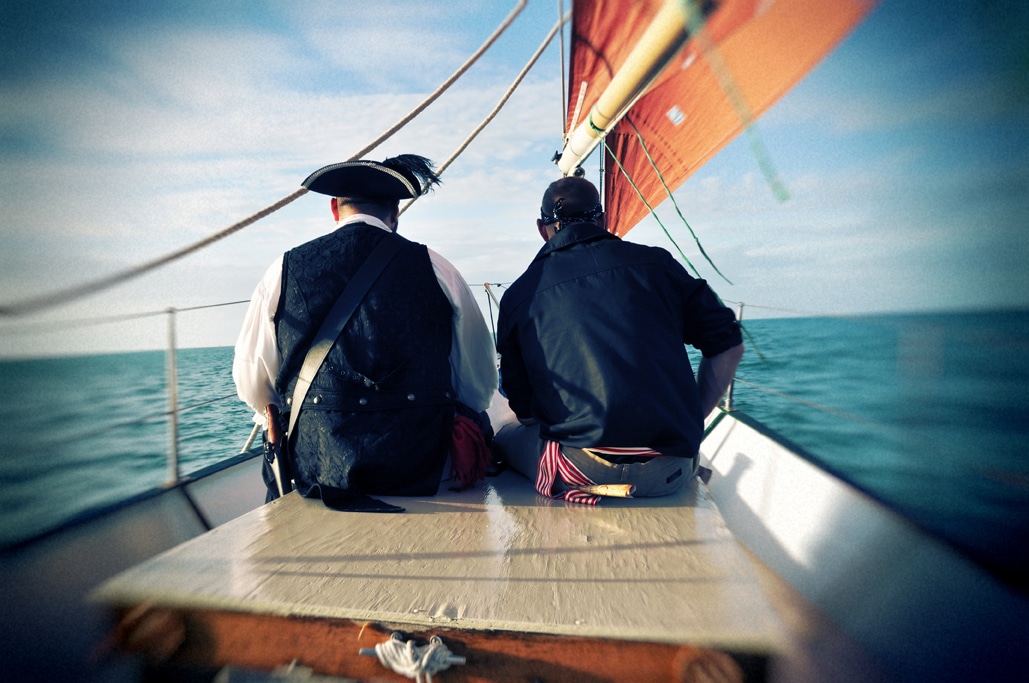 You could not ask for a more beautiful view with the sunset that glazed over the ocean. It becomes a piece of heaven in front of your eyes. The guest marveled at the beautiful sunset on the horizon.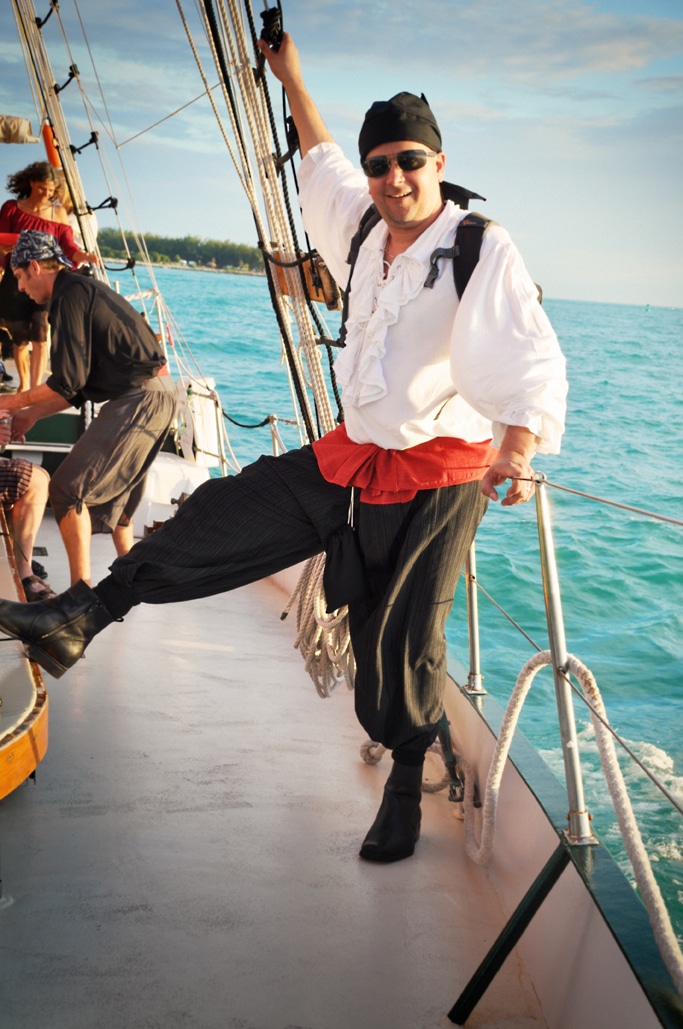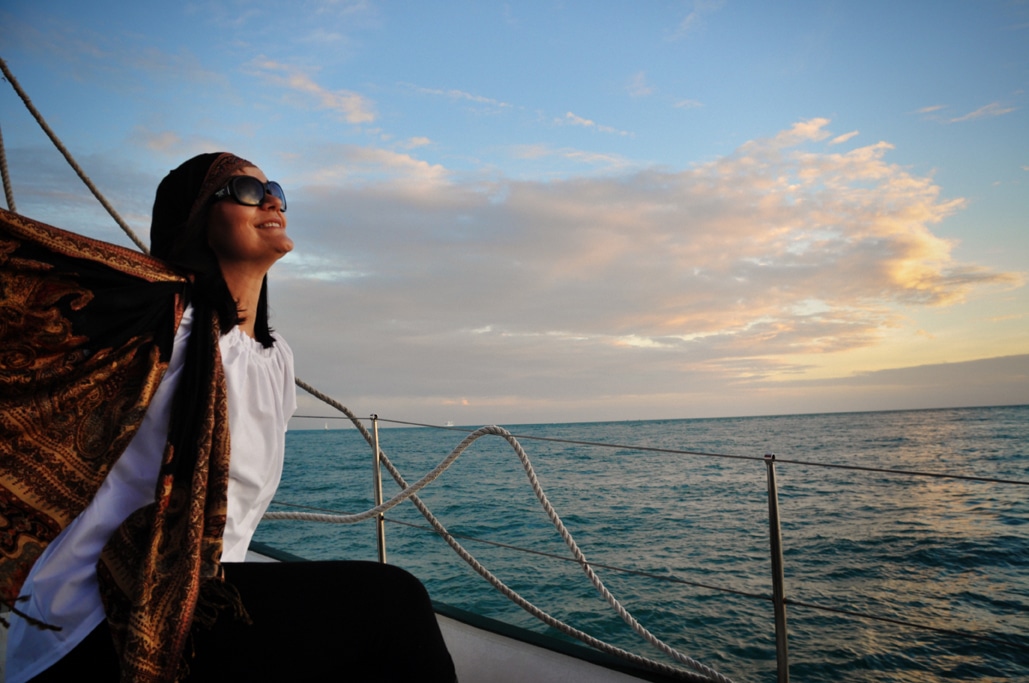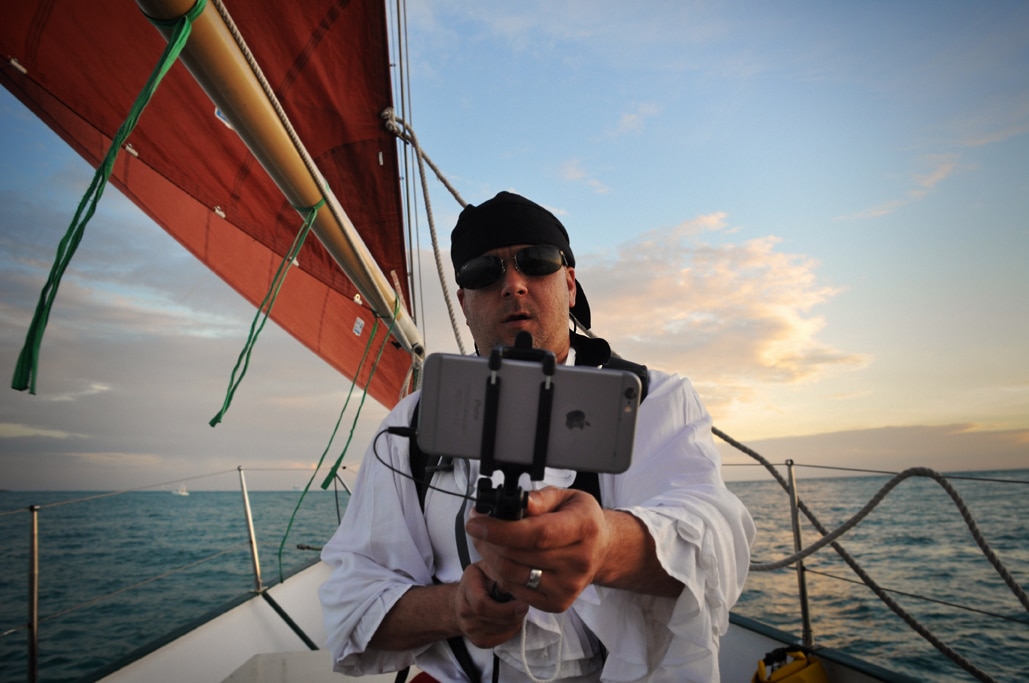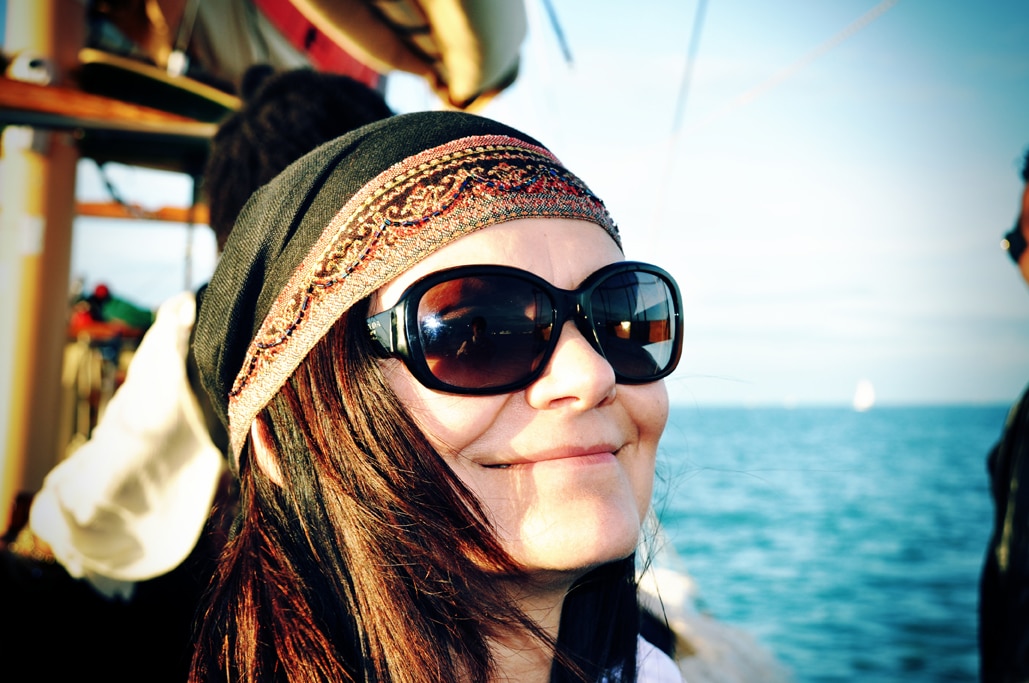 If you enjoy sailing, fishing and water sports, this is the perfect place for it all. If you are a beach lounger, I would definite recommend going further up north into the coast of Florida. The coral that surrounds the beach is very rocky making it difficult to get into the ocean. Marco Island and Panama City are probably my first picks for beach lounging in Florida.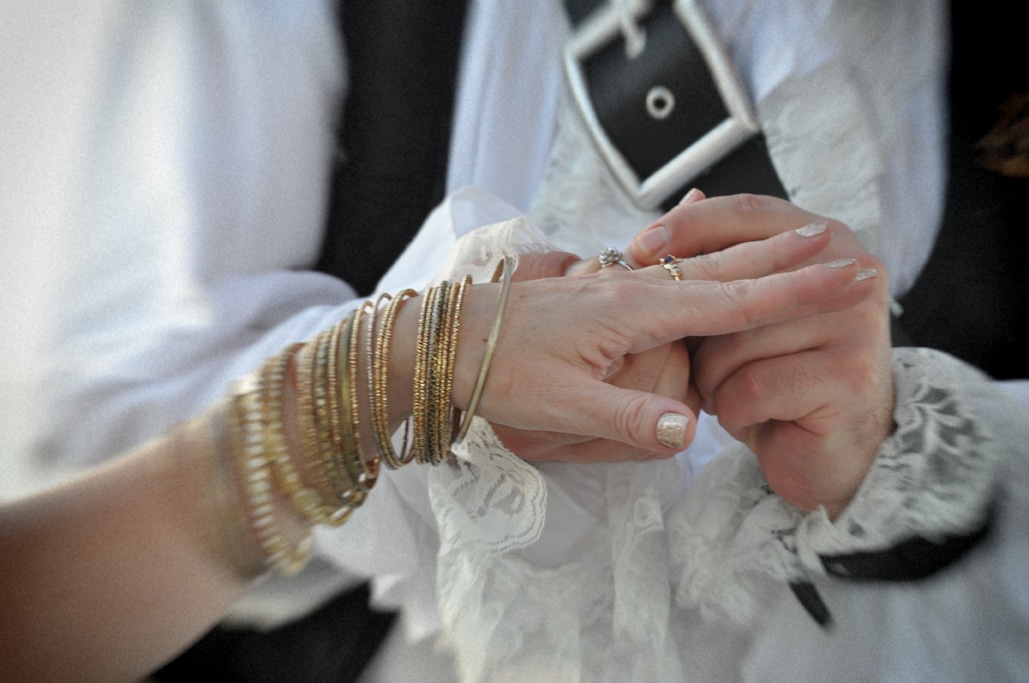 The bride and groom exchanged their vows with the captain of the ship performing the ceremony. I quickly snapped my camera to capture the special moment. When the ceremony ended, we all sailed away into the breath taking sunset. The perfect ending to the Pirate Wedding in Key West.