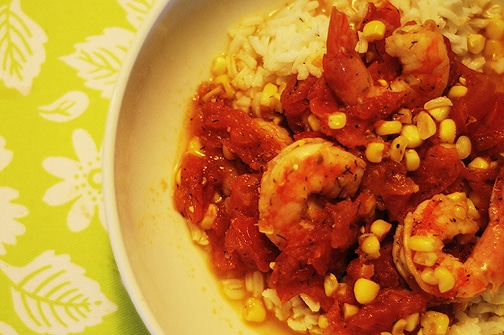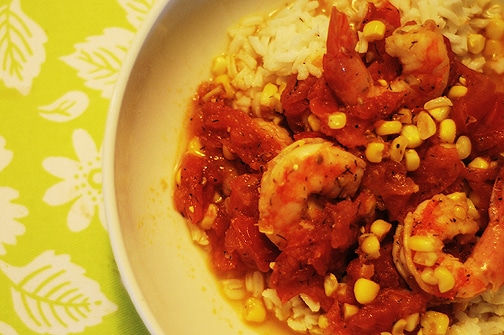 A simple recipe that you can be whipped up any day of the week. I used my left over Corn on the Cobb and always keep a bag of shrimp in the freezer for quick dinners during the week.
Shrimp, Corn & Tomatoes with Rice
Make your rice in the Rice Cooker and save time. Just follow the directions on the package.
2 cups of Shrimp
1 Tomato - dice it up!
2 Corn on the Cobb or 1 can of corn
1 teaspoon of celery salt
1 teaspoon of garlic
2 TBSP of Olive Oil
Half a packet of Sazon Goya - Con Culantro Y Achiote
A pinch of salt - if needed
A pinch of pepper - if needed
So you have the rice cooker going and now for the shrimp mix! First heat up a pan with the olive oil, then dice up you tomato and throw that into the pan along with your corn. Put your spices in and mix it up in the pan. Cook for about 5 min on medium and throw in your shrimp. Mix it up a little and put a lid on the pan so it can soak up all the flavors. About 7 min low. Get a bowl put your rice in and top with the shrimp mix. Voila! your done.
This will cook for 2 people and cost me $12.95 not including the seasonings.
Calories: 508 per serving
Hint: Every 6 months I go to Walmart Market and stock up on all my spices and condiments. I usually spend about $35.00.