Banana Cream Pie! I can't even begin to tell you how this place makes the best in the world! I actually can't wait to go to Rhode Island so I can stop by Pastiche to have dessert.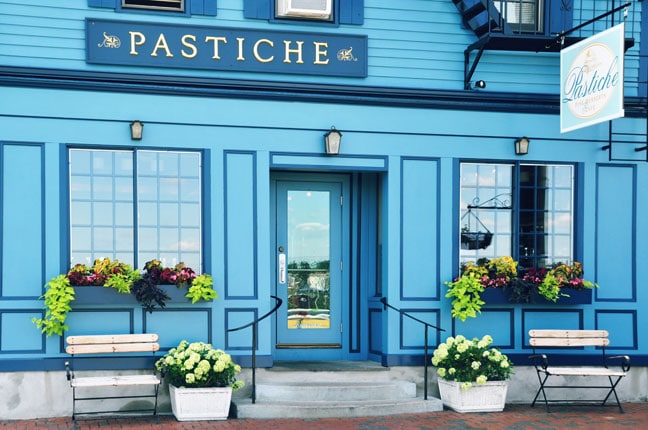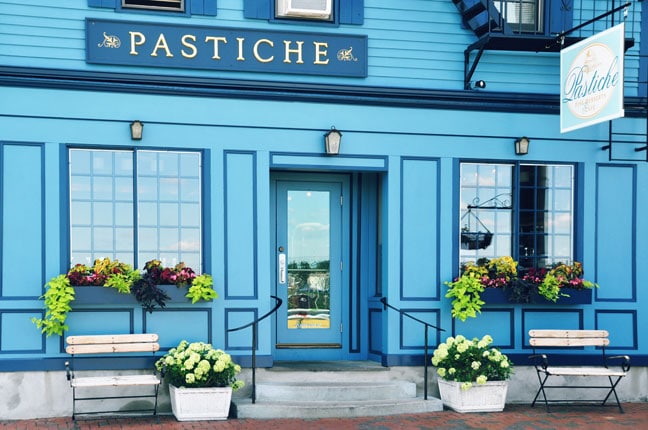 It's a charming little building on Federal Hill painted in blue. They have that feeling of what a little café use to feel like before all the Starbucks and Donuts shops opened.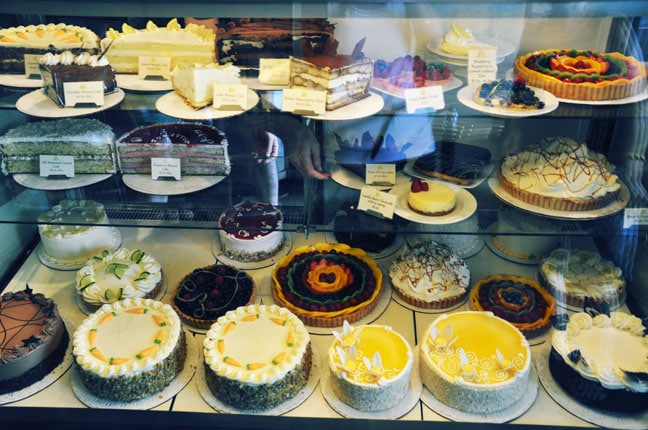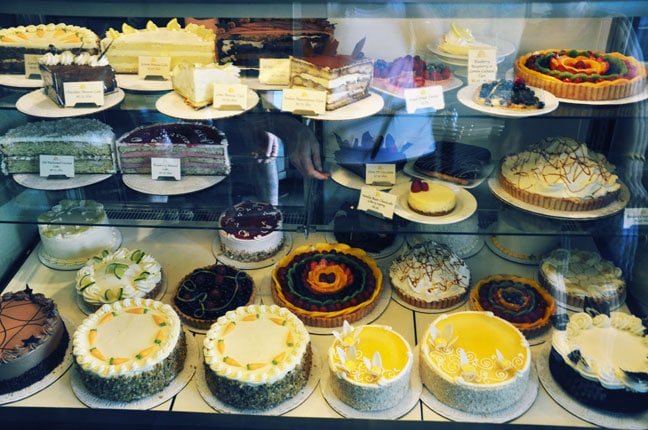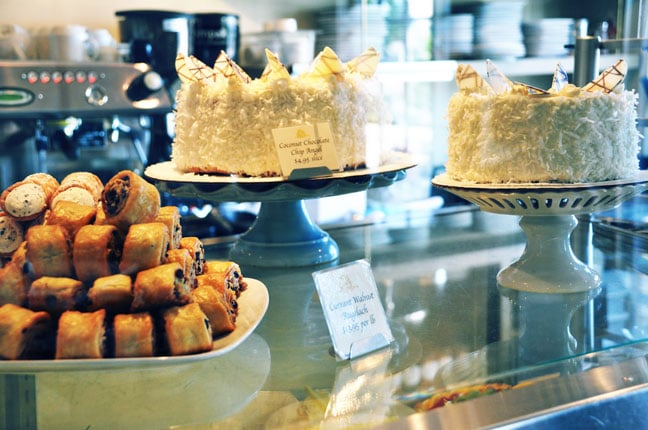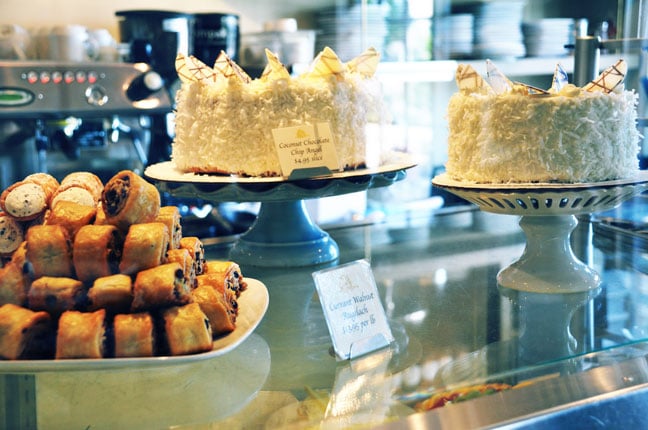 When you go to Europe it's common to see places like this because people stop to sit and have coffee. Unlike the USA, where we have drive – thru for coffee and then drink it in our cars.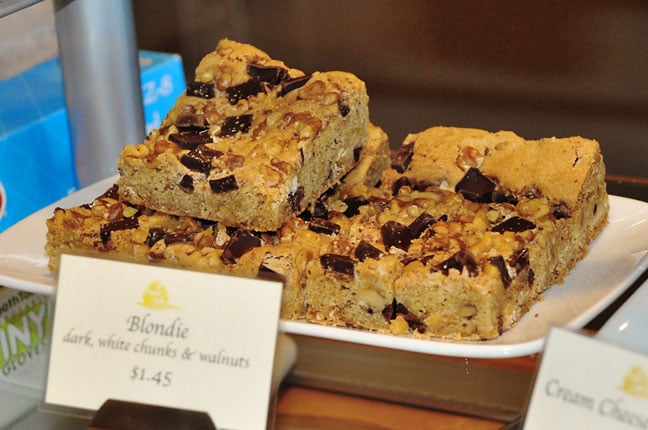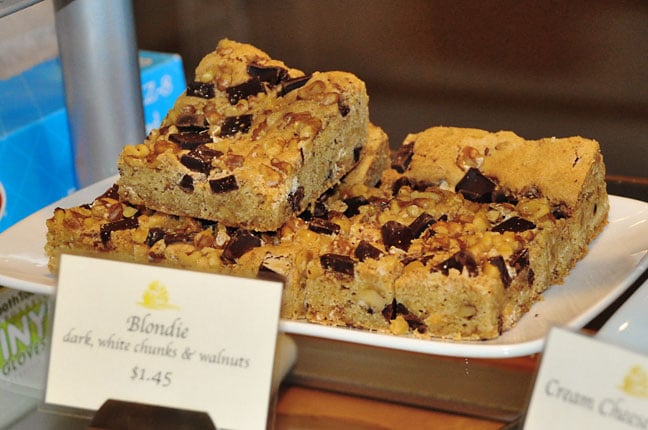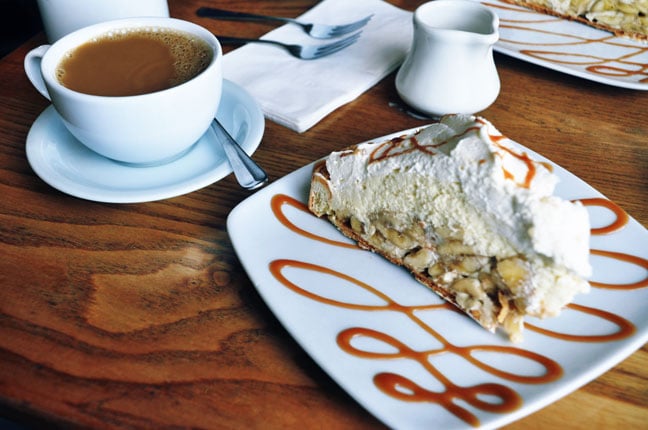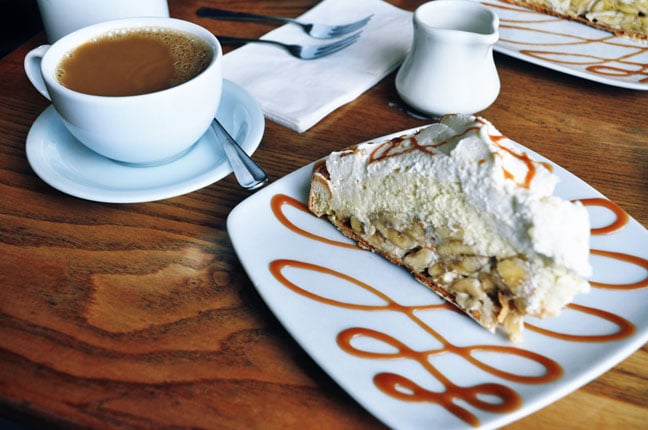 But here at Pastiche, it's stepping back in time when your grandmother made cookies and cake and they had coffee while you drank your milk with dessert.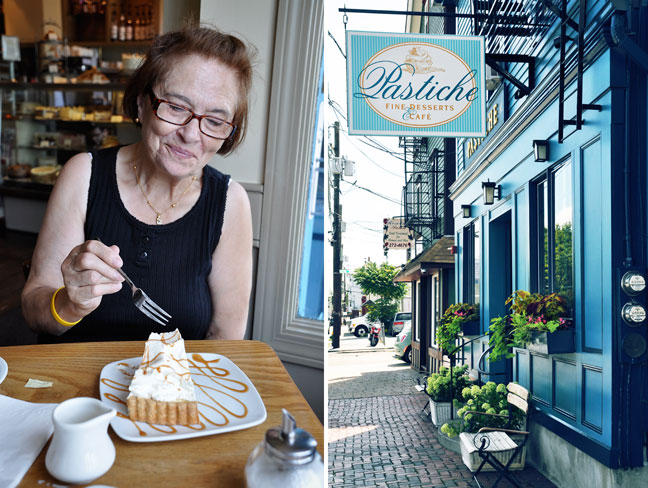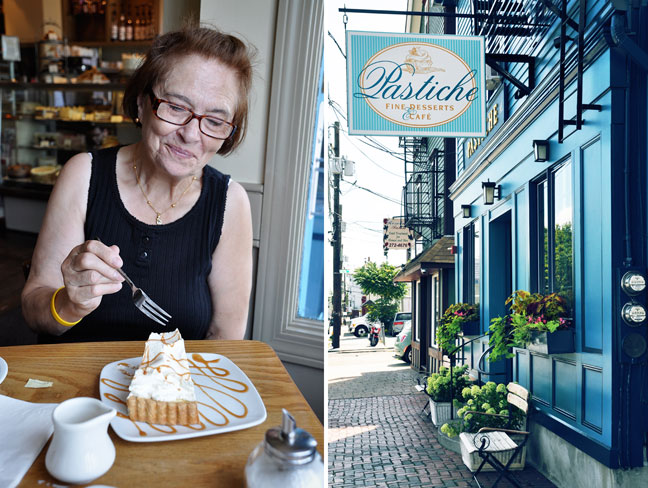 My favorite thing about going to this place is watching my mother's light up when she sees the dessert and can't seem to make up her mind. Now she is always a little confused lately but here, we just order 2 deserts and it solves the problem. We just skip dinner and had dessert!
Pastiche
92 Spruce Street
Providence, Rhode Island – on historic federal hill
Tuesday-Thursday, 8:30 AM to 11 PM
Friday & Saturday, 8:30 AM to 11:30 PM
Sunday, 10 AM to 10 PM
Closed Monday

[adsenseyu1]