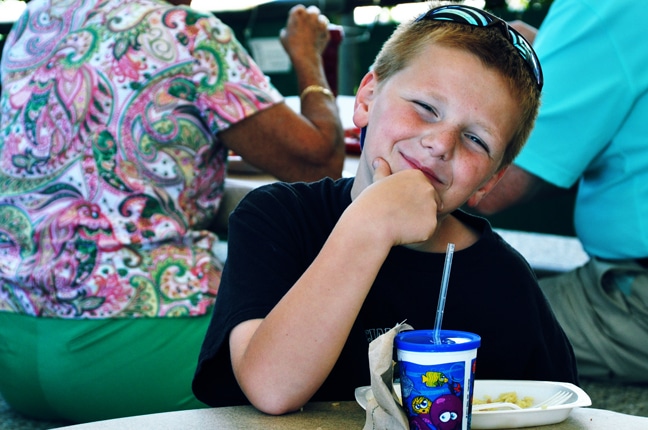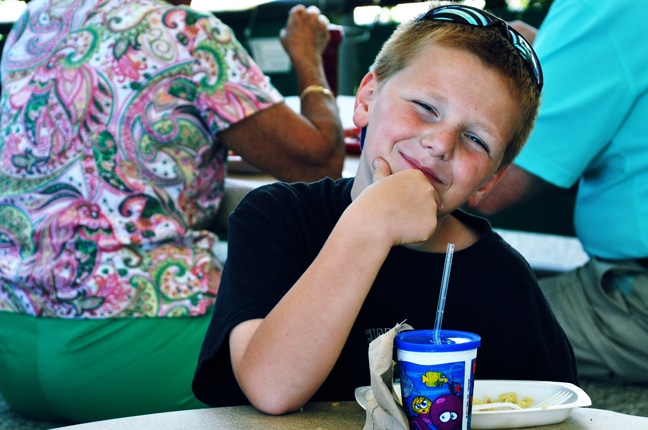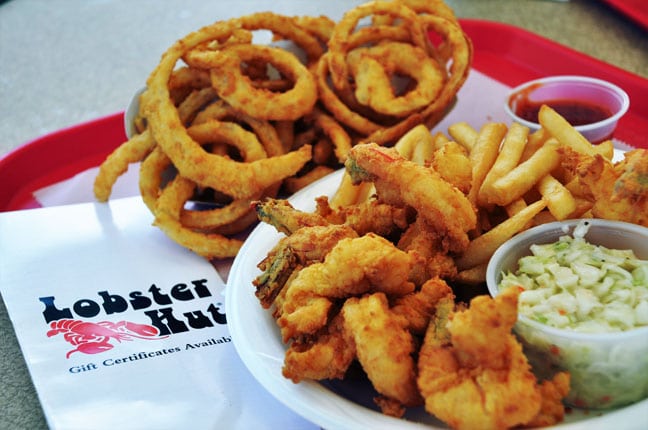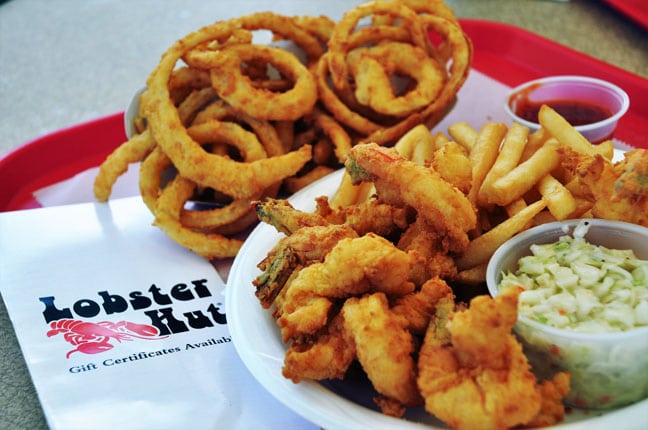 As you walk down the small town of Plymouth you can't help but smell the seafood around you. I stop at my favorite palace. The Lobster Hut Plymouth MA! Now, the fried shrimp are huge but most of all they taste like shrimp should taste, sweet, and the meat should be soft but not mushy. I order the shrimp, fries and of course the onion rings for $12.95. It's good old style New England seafood. It's not greasy and it's fresh – I think the Lobster Hut may have the best fried shrimp and fish I have ever had.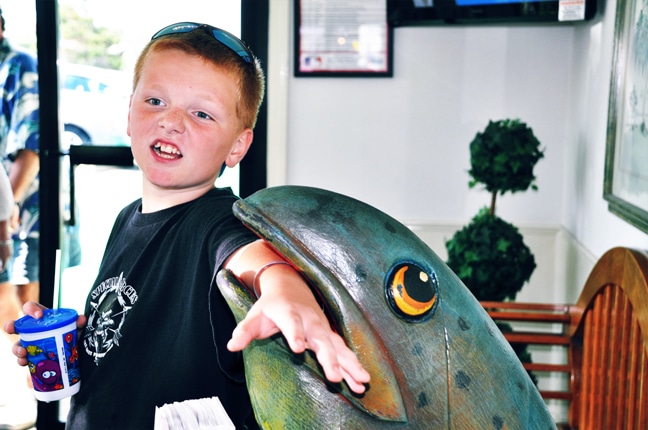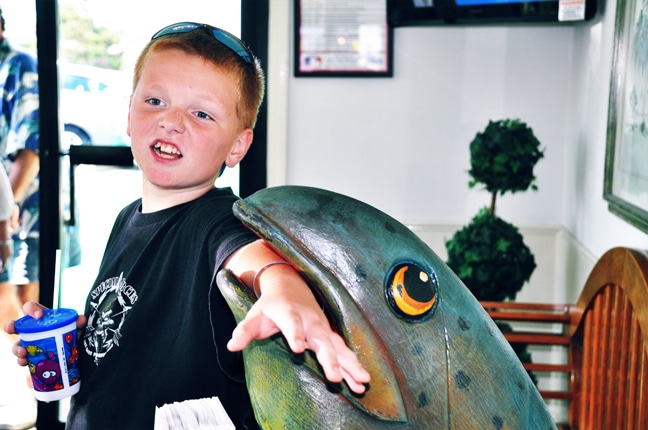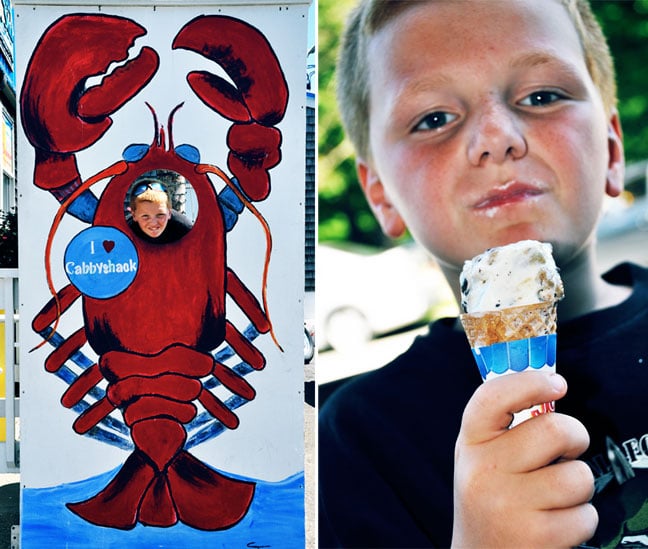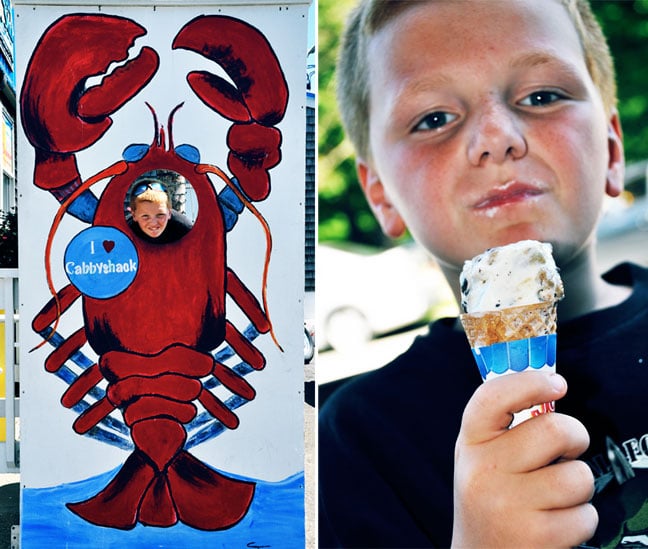 Lobster Hut, Plymouth MA
Now for my nephew, he can't help himself and starts playing with the oversize fish that is at the entrance way. The place is right by the docks where the ships come in from fishing. The view, overlooks the harbor and the light house which is breathe taking. There are little ice cream shop along the road for dessert if you have room. So you must go and visit the Lobster Hut - Plymouth MA.
The Lobster Hut
25 Town Wharf
Plymouth, MA 02360
(508) 746-2270